Dining out overseas is a great way to get to know your host city, but beware these 5 scams that could leave a bad taste.
There's been an uproar about restaurant scams lately, with some British tourists being charged around S$832 for a lunch for three. But next to the predominance of taxi scams, restaurant scams seem to be the most popular menace. Here's how to avoid them.

1. Be Wary of "per weight" Scams, Especially if You Can't Read the Menu
A common trick is to charge by weight, but "forget" to mention this to customers. You're especially vulnerable to this trick if you're a tourist, and can't read the menu.
An example would be a menu that advertises S$18 for a fish dish, but sneaks in a "per 100 grams", in tiny, cramped, font. If the menu isn't in a language you know, you have no chance of noticing it. Later, the waiter will claim the fish you ate was one kilogram, and the bill will be a shocking S$180 before tax.
An added dimension to this scam is that you can't check the weight of the fish, so the restaurant could easily claim a 500 gram portion is a kilo.
Be wary when you see cheap prices on:
lobster

crayfish

crab

expensive fish like fatty tuna and Dover sole.
If it seems too cheap to be true, there's probably a "by weight" clause hidden somewhere on the menu.

2. Bringing You Items You Never Ordered
Some restaurants will ply you with small appetisers before the meal. These can be pieces of bread, crackers, cheeses, or small cuts of meat.
Never assume that these are free. Always check if they're charged to the bill, as some of these appetisers are prohibitively expensive. You should know that appetisers are some of the most overpriced items on any restaurant's menu; at the hands of a scammer, they can add several hundred dollars to a bill.
A favourite trick is to offer you a glass of champagne, or a thimbleful of some alcoholic drink as an aperitif. This is later revealed to be a S$50 drink, from a special bottle of whatever-the-waiter-makes-up.
If a restaurant insists that the appetiser is mandatory, that's your cue to leave. Don't worry about being rude, as you're going to be ripped off.

3. No Menu is Provided
There are plenty of reasons that a restaurant can have for this. The most common is to claim dishes are seasonal, or that the chefs cook based on what's currently inspired them.
If you're in a super-high end or Michelin star restaurant (in which case you're expecting to fork out a ton of money anyway), then perhaps that's acceptable; we'll leave that debate to the foodies.
But if you're in an obscure cafe, or a restaurant in a well-known tourist trap, then run away when you hear this. The lack of a menu is just an excuse to charge you absurd prices, and you won't be able to dispute the bill later.
In some cases, there will be a menu, but no prices. That's not always suspicious.
It's common practice – in some countries – for the lady's menu to have no prices. That may be a little sexist, but it's not a scam; it's just expected that the man will pay, and won't want the lady worrying about picking something too expensive.
But if both menus don't have prices, and the waiter's response to price queries is always "it's seasonal", then it's time to leave.

4. They Only Want to Sell Specials That Aren't on the Menu
A common trick to lure customers is to have a menu with affordable, or even low prices. Once you step into the restaurant however, the wait staff bombard you with recommendations that are not on the menu (their "daily specials").
Always check the prices of the specials – they can be three to four times the price of regular menu items. Also note how pushy the waitstaff are – if they insist that the menu is bad and that you really want the specials, then you really should get up and leave,
Usually, in restaurants with this deceitful approach, ordering from the regular menu will get you substandard food. They won't be happy they couldn't foist their overpriced specials on you.

5. The Super-slow Ala Carte Buffet
The restaurant's all-you-can eat buffet is right off the menu: order as much as you want, and they'll keep bringing it out. However, there's often a time limit on these kinds of buffets; and restaurants know how to use it.
When you pay for one of these, expect the second or third order to come out a snail's pace. By delaying the food, the restaurant is able to drag out the time, thus providing less food before the "buffet clock" runs out.
On top of that, they know that you'll get full as you digest your food – especially if you've had bowls of soup, or other such heavy "fillers".
You're more likely to encounter these types of restaurants if you travel with a tour group. They're fond of doing tie-ups with travel agents, so they can conveniently charge a fixed sum per head.
Try to optimise your money's worth by ordering more at the start (but don't overdo it: they will charge you for unfinished food). Or even better, go to another restaurant – mass produced buffet food is seldom the best anyway.
Make Dining Out a Joy Every Time
Spending money should be a joy, especially when getting to know a city through its restaurants. Why not get more bang for your buck by paying with a credit card?
We recommend using the Citi PremierMiles Visa Card when visiting a restaurant overseas. Not only is it safer to pay with a card (you can initiate a chargeback in case of disputes or unhappiness) you will also earn handsome rewards.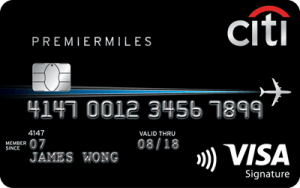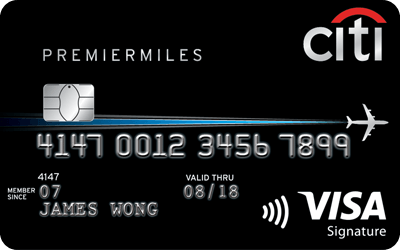 With this credit card, you will earn 2 miles per S$1 spent overseas, which is a nice way to refill your air miles for future trips. But that doesn't mean you shouldn't use this card at home in Singapore, as you'll be earning 1.2 miles per dollar spent.
SIngSaver.com.sg exclusive: Get Instant Decision on your application, and up to S$100 Grab/NTUC/Lazada/Qoo10 Vouchers! There's also up to 42,000 bonus miles waiting for newcomers!
Read This Next:
Citibank Buffet Promotions You Shouldn't Miss in 2017
7 Best Eateries to Use Your Amex Love Dining Privileges
---

By Ryan Ong
Ryan has been writing about finance for the last 10 years. He also has his fingers in a lot of other pies, having written for publications such as Men's Health, Her World, Esquire, and Yahoo! Finance.
---