Owning an Instagram-worthy home does not always mean burning a hole in your pocket.
Home renovation, together with weddings, are two of the major affairs in our lives that its costs can easily spiral out of control without careful planning. With so many gorgeous home interiors popping up on social media and on television, it is easy to want a picture-perfect home, sometimes at the expense of your wallet.
For the average man who does not have too much spare cash to blow on renovation, it does not mean that you have to compromise on your home design. Here are 5 ways to style your home for less!
This post is in collaboration with Nestr.com.sg
#1: Do Away with Excess Carpentry
[caption id="attachment_18646" align="alignnone" width="1600"]
Designer: Maryna Vaseiko[/caption]

Unless you reaalllyy love to have a walk-in wardrobe à la Blair Waldorf in Gossip Girl - do away with excessive carpentry works such as built-in shelves, wardrobes and accent walls in the living room.

One, these built-in features are there to stay. Which means, even if they go out-of-trend or have defects in the future, you will have to stick with them. Two, if other needs arise (for example, changing your study room into a nursery) and you have to tear them down, removing them will cost you another hole in your wallet.

So, save your future wallet by instead going for off-the-shelf products that are flexible in their setup, way cheaper and still equally beautiful. Spice it up further if you want by decorating the handles of the wardrobes and shelves, or painting them!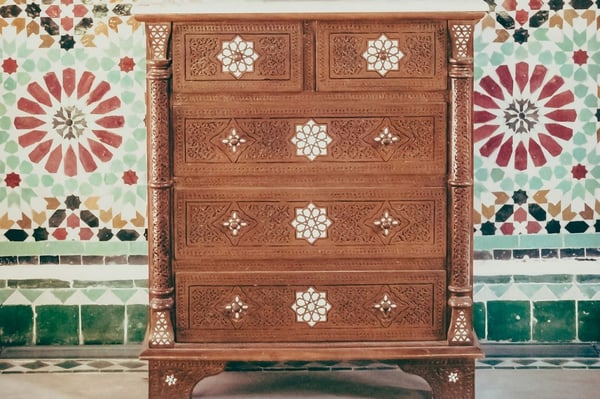 #2: Style with Furnishings
[caption id="attachment_18647" align="aligncenter" width="600"]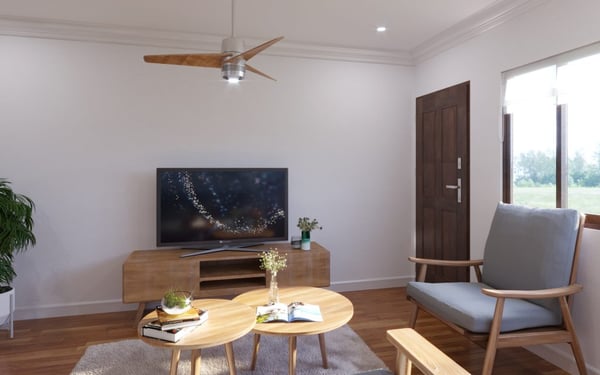 Designer: Truong Cong Phuoc[/caption]

Even without the carpentry works, you can still style your home Instagram-worthy with furnishing products, like sofas and wall art. Here are some tips to get you started.

Decorate with Throw Pillows

Throw pillows are inexpensive way to spruce up your bare sofa. Mix up different patterns, shapes, and textures to create visual interest.

Download Your Wall Art

Jazz up those plain walls with wall art. If you have art pieces on hand, great! If you don't, simply get a few inexpensive frames and fill them up with prints that you can find online. And you are ready to style your art on the wall!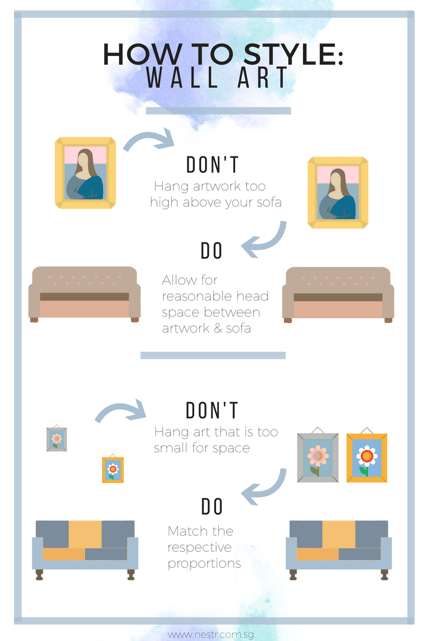 #3 Choose Quality Furniture
With the likes of various e-commerce sites like EzBuy and TaoBao, cheap furniture are aplenty. But it is also equally important not to focus solely on price but also on the quality of the furniture. Would you prefer a $50 sofa that lasts 3 months or a $500 sofa that lasts 5 years? While this is not to say that all cheap furniture doesn't last, it's good to equip ourselves with knowledge on how to pick quality furniture.

[caption id="attachment_18650" align="alignnone" width="2200"]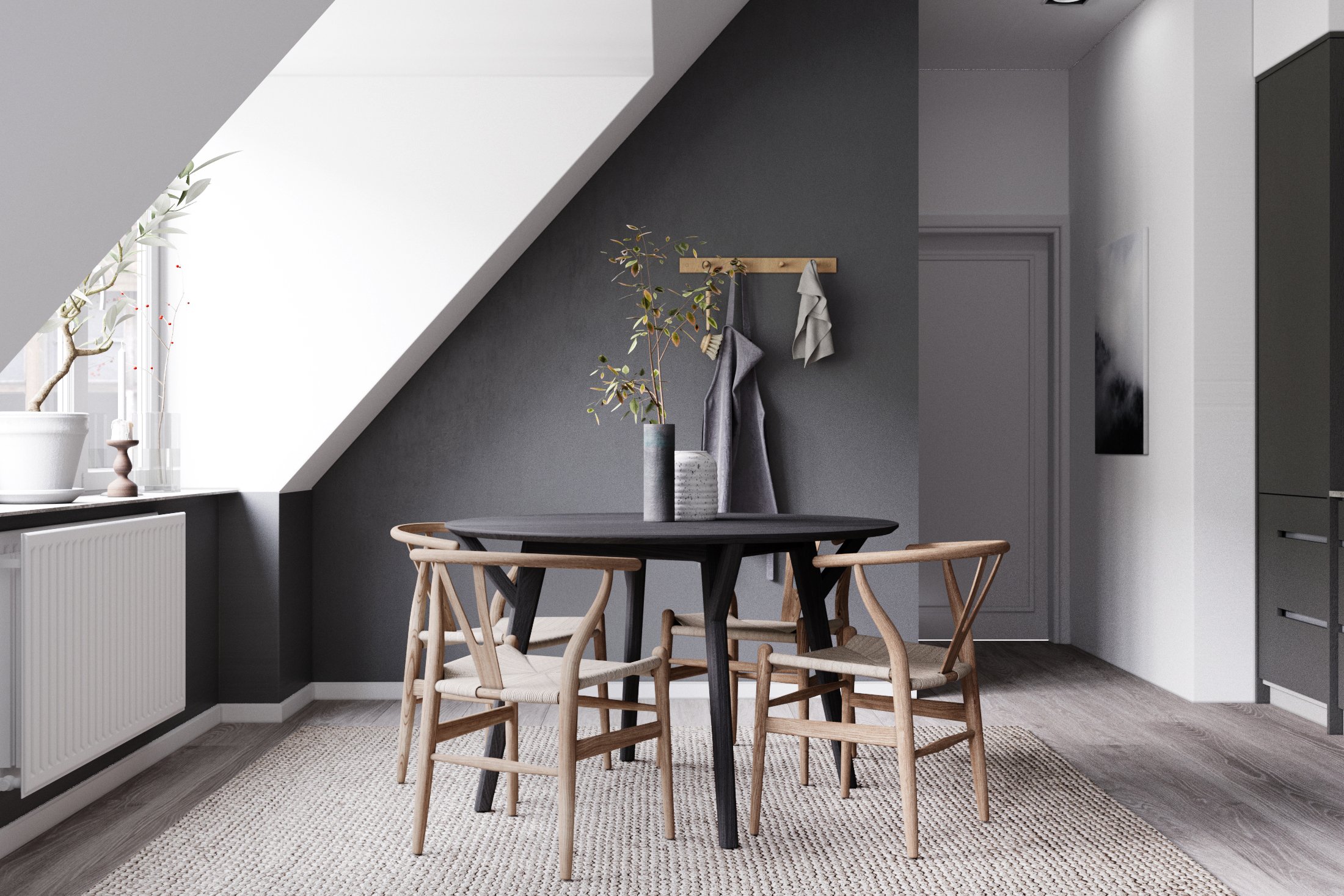 Designer: Nguyen Thi Thu Huong[/caption]
Check the product details properly
Don't be fooled by the pretty look of the furniture alone. Instead, check out on the product details e.g. what material is the sofa fabric made of, is the wood used for the sofa bed solid wood or the cheaper chipboard. For starters, here's how to tell the quality of wood furniture simply by looking at the product. And, this is really really important since most home furniture can't do without the use of wood!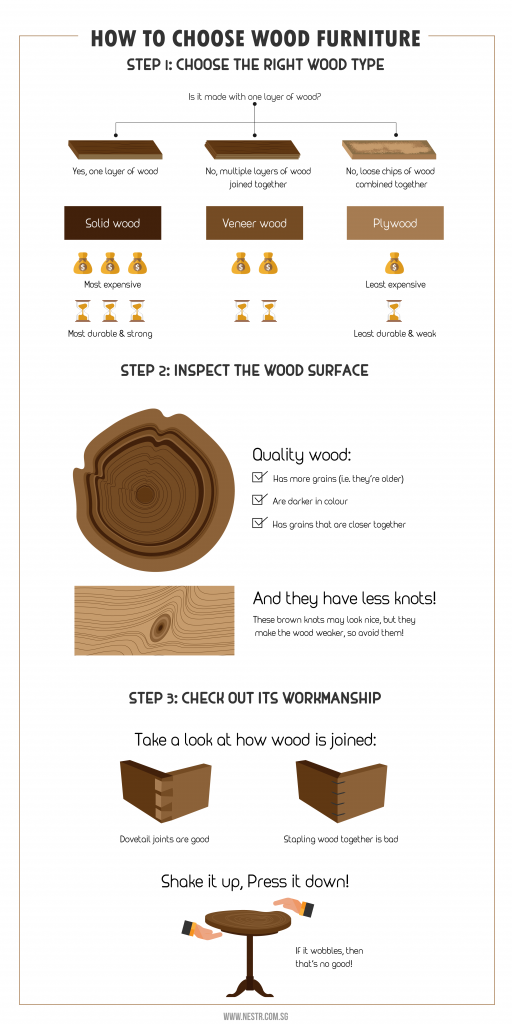 Check out what's included in the product package.
What you see in the product photos, may not always be included in the package you are paying for. And this is especially common when it comes to buying sofas and beds, where we often wonder if the cushions, pillows and other loose items are included in the stated pricing. When in doubt, be sure to check with your retailer!

[caption id="attachment_18649" align="alignnone" width="1500"]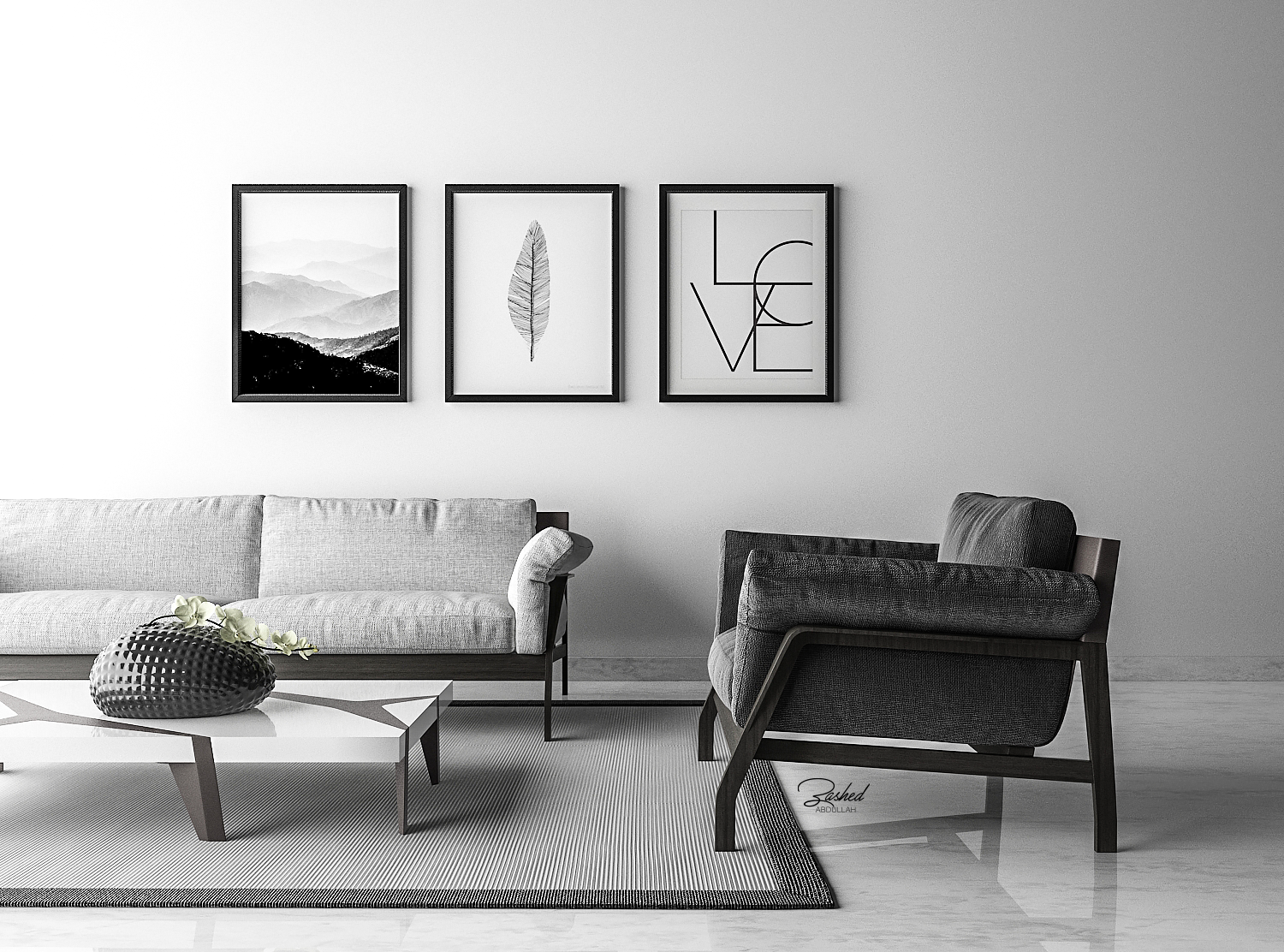 Designer: Rashed Abdullah[/caption]
#4 Use Other Ways To Brighten Your Home Instead Of Excess Lighting
The floor plan of your house restricts light from flowing through all areas? Try the following methods to brighten your home instead of excess lighting fixtures!
Use Mirrors
Mirrors are a good way to reflect light and also make a room look larger. Hang assorted mirrors on the walls of the dark areas in your home to brighten the area, and decorate a plain wall at the same time!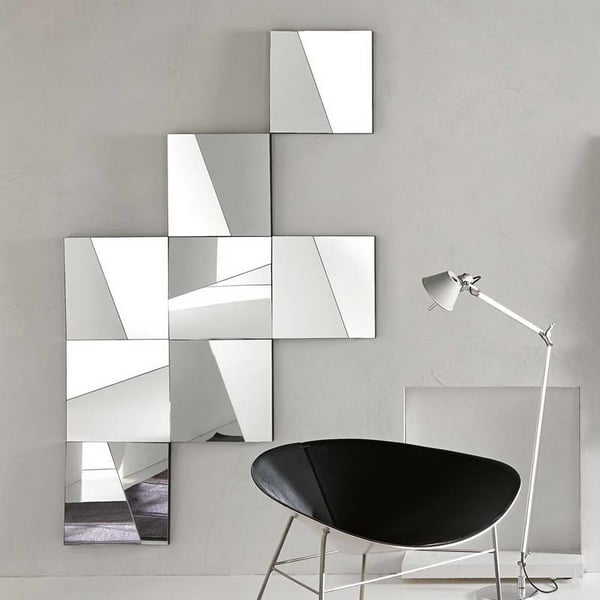 DIY Your Light Fixtures
Recessed lights can cost a fair bit due to the ceiling work required, but that does not mean that you have to be stuck with dull light fixtures. DIY your own light fixtures from everyday items such as yarn, or add some flair to a simple white pendant light by spray painting it!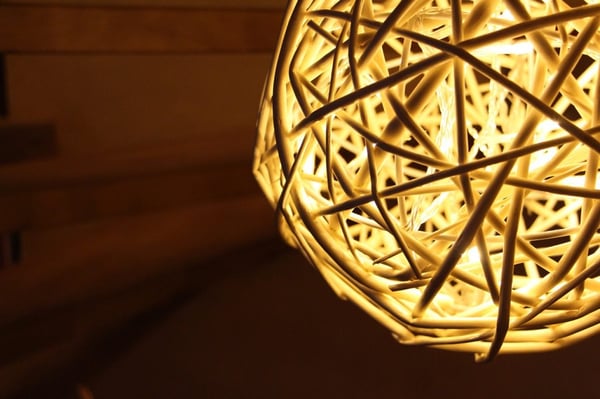 Bonus – Make your lighting piece a wall art as well!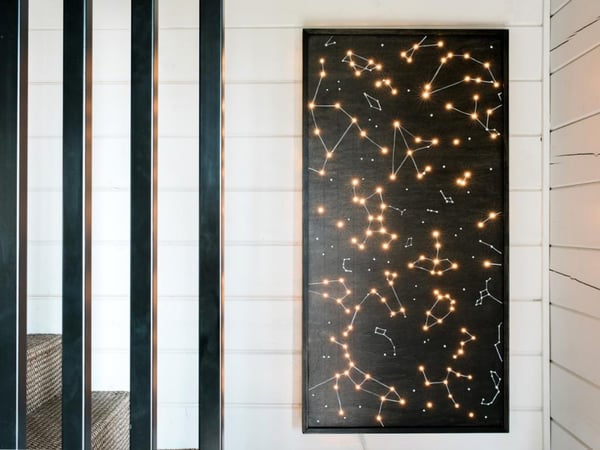 #5 Go For Rugs Rather Than Fancy Flooring
[caption id="attachment_18667" align="aligncenter" width="1600"]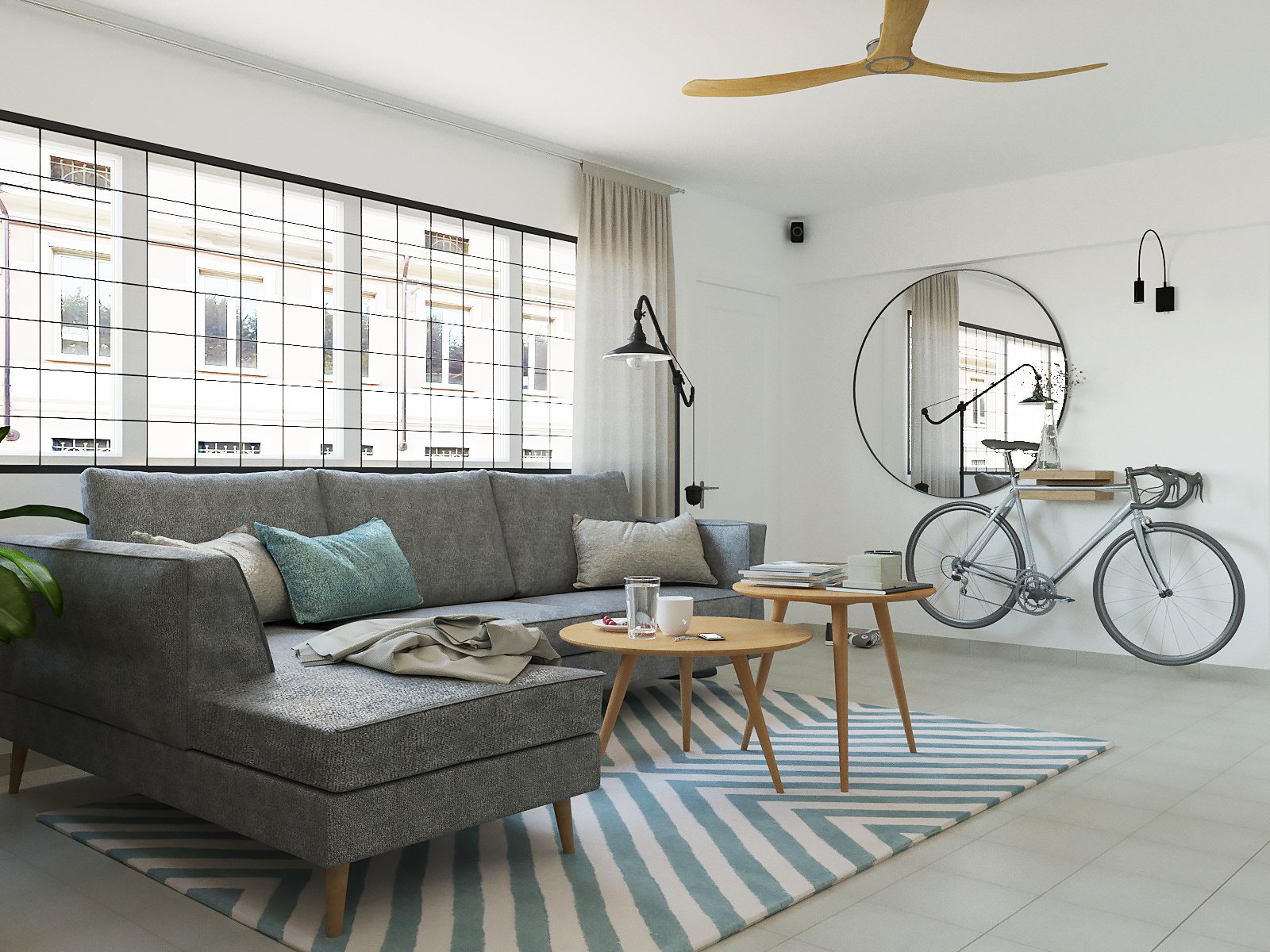 Designer: Maryna Vaseiko[/caption]

The right rug and carpet can do wonders for your living space - it can anchor the theme of your decor, spice up an empty area and more. Not only that, it is way more cost-effective than fancy parquet flooring or marble tiles. They are also a lot cheaper to replace compared to damaged flooring or tiles. The downside is the regular maintenance needed for cleanliness, but the financial upsides are significant.
Read This Next:
Knowing These Things Could Have Saved Me Money On My Renovations
The Cheapest Options For Moving Bulky Items Around Singapore
---
By Nestr
Nestr is the first and only home renovation platform in Singapore that not only provides a wide collection of home design inspirations, but also tailor matches homeowners with renovators. We make it easier for homeowners to express their dream designs and source for renovators who can better understand and deliver their needs. Nestr strongly believes in building better trust between both parties to make the renovation journey much more seamless and enjoyable.
---