Singaporeans who need to move bulky items can do so without spending a bomb. Here are your options, ranked from least to most expensive.
So you need to move a rather bulky package from one end of the island to another, but you just can't handle another judgemental stare from fellow MRT passengers. You already get enough exaggerated huffs and frustrated mutterings every weekday morning, you won't stand for another flared nostril aimed in your direction on the weekends, thank you very much.
Since you already have your hands full with that life-sized Iron Man print you have been anxiously waiting to enshrine in your bedroom, it's understandable that the inconvenience of public transport isn't something you want to grapple with. To say nothing of the tyranny of your fellow passengers.
To help solve your dilemma, here are 3 options you can use – ranked from cheapest to most expensive.
Get A Ride From A Friend
If you have car-owning buddies, it's time to hit them up. Check to see if anyone's available to spare an hour to help you transport your item.
Do wrap up your print properly, and protect the corners with a sponge. That way, it'll be easy to slide the entire package into the backseat, while you ride shotgun and offer to navigate to your destination.
Or even better, strap your framed poster to the roof, if your buddy's car has those handy rails affixed on top. That way, your driving friend won't be deprived of the rear view as he traverses the roads.
What It'll Cost You: Don't be cheap and scoot off once you reach your destination. At least offer to buy your friend lunch or a beer for helping you out. You should expect to spend S$15 to S$20 for the favour.
Hitch An Uber or GrabCar Ride
With the dwindling level of private car ownership in Singapore, you may not have any close friends who own a car.
But fret not, as you can still turn to ride-hailing services like Uber and Grab to accomplish your move.
Do note that some drivers may not wish to transport bulky items like your life-sized print, as they're leery of damaging their vehicle interiors. So remember to check with the driver first to see if they are willing to accept your ride, before they come all the way to your location.
If you're having trouble finding a driver who wants to transport your package, try booking a larger vehicle. Multi-Purpose Vehicles (MPV) designed to fit 6 or 7 persons will be much more suited to the task; you may find these drivers more agreeable to transport your large item.
To book an MPV through Grab, open the app, then tap on the bar at the bottom to bring up the vehicle list. Tap on 'More Vehicles' and choose '6-seater'. Note that most Grab promo codes may not be valid for this option.
If you're using Uber, open the app and enter your destination. Then, swipe the bottom bar until you see 'UberXL'.
What It'll Cost You: Approximately S$20 to $40, depending on distance, peak period, etc.
Hire A Delivery Service
Maybe you only trust the professionals, because if the Chitauri were to invade again, wouldn't you want the Avengers on the job, instead of some part-time hack?
Well, for the discerning Tony Stark fan, it might be best to hire a professional delivery service. However, renting a 14ft lorry just to transport one framed poster is probably too much of an overkill. Thankfully, you don't have to do that.
You can make use of a courier or delivery company to book a vehicle and a driver to help with your move. You'll find a variety of vehicles available for hire, ranging from 8ft delivery vans, up to full-sized 24ft lorries.
Basic bookings will only cover the cost of delivering you and your package to your destination. If you want some help to move the item from the drop-off point to your doorstep, you'll probably have to pay extra.
There may also be additional charges, such as if your pick-up or drop-off point lies within a restricted area, or if you want a covered lorry.
Some delivery companies offering such services in Singapore include GoGoVan, LaLaMove, FastFast and TheLorry.com. (No prizes for guessing which of these is Singapore-grown).
What It'll Cost You: Around S$50 to $60 for a single trip. Additional charges may apply.
Read This Next:
6 Money-Saving Tips Homeowners in Singapore Should Know
How Supermarkets Trick You Into Spending More
---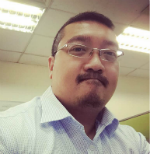 By Alevin Chan
A Certified Financial Planner with a curiosity about what makes people tick, Alevin's mission is to help readers understand the psychology of money. He's also on an ongoing quest to optimise happiness and enjoyment in his life.
---