We all know Jian Hao Tan as a YouTuber and funny man. Now, he's going to take on a new mantle -- husband.
The boy is now a man.
Mention Singapore's Jian Hao Tan and most people immediately think of his "hur hur" videos on YouTube, with titles like "Rich People vs Normal People", the "Class T1T5" series, and family-friendly kids channel PlayTimeTV.
What is no laughing matter is that Jian Hao is a titan in the online media sphere. Being one of the earliest adopters of YouTube back in 2010 allowed him to build a sizeable business around his online persona and social media presence. Singapore's top influencer owns Singapore's most subscribed YouTube channel with 2.7 million subscribers and his videos have collectively amassed over half a billion views.
Companies hungry for his social media reach and his innate knowledge of what makes teens and millennials tick all want a piece of him. His event appearance fees alone run up into the thousands of dollars per hour while a sponsored post on one of his channels is easily double or triple that.
But as I found out over a couple of hours hanging out with him, behind his warm, humble and happy-go-lucky persona is an accomplished man and business owner. Tan is CEO and founder of Titan Digital Media, an influencer network that jointly manages over five million subscribers on YouTube and 2.8 million followers on Instagram. At the age of just 22, he launched his own charity, The JianHao Tan Foundation, which has since donated over $5,000 worth of food, milk, snacks, and toys to Thuy An Village, Vietnam.
Now aged 26, Jian Hao is stepping forward into the next big stage of his life -- becoming a husband.
At SingSaver's "Let's Talk About Money, Honey" event on the eve of Valentine's Day, he revealed publicly for the first time he's tying the knot with his girlfriend of three years Debbie Soon this year.
"It's definitely happening this year," he said, adding that's he's already planning the perfect wedding proposal.
"Regarding the honeymoon and wedding, I'm totally ok with paying for everything. I'm lucky because over the years we have built such a good relationship with many brands that go beyond just a one-time endorsement or campaign. This relationship opens up opportunities for sponsorships and collaborations especially when it comes to something as big as a wedding."
What's mine is yours, what's yours is mine
The couple's first meeting was rather unconventional. Soon was Tan's pet groomer, and he was so attracted to her that he kept bringing his dog, a Pomeranian, back just so he could see her.

He never fails to remind her about that time when she sold him an $85 dog comb. He still has it in his home.

After three years together, Tan and Soon have crossed more relationship milestones than most couples their age. They moved in together at the beginning of their relationship and now live in a condominium apartment with their dog. Soon is an influencer under Titan Digital Media with almost 200k followers on Instagram, and runs a pet bakery called The Woof Barkery.

[caption id="attachment_27323" align="alignnone" width="1000"]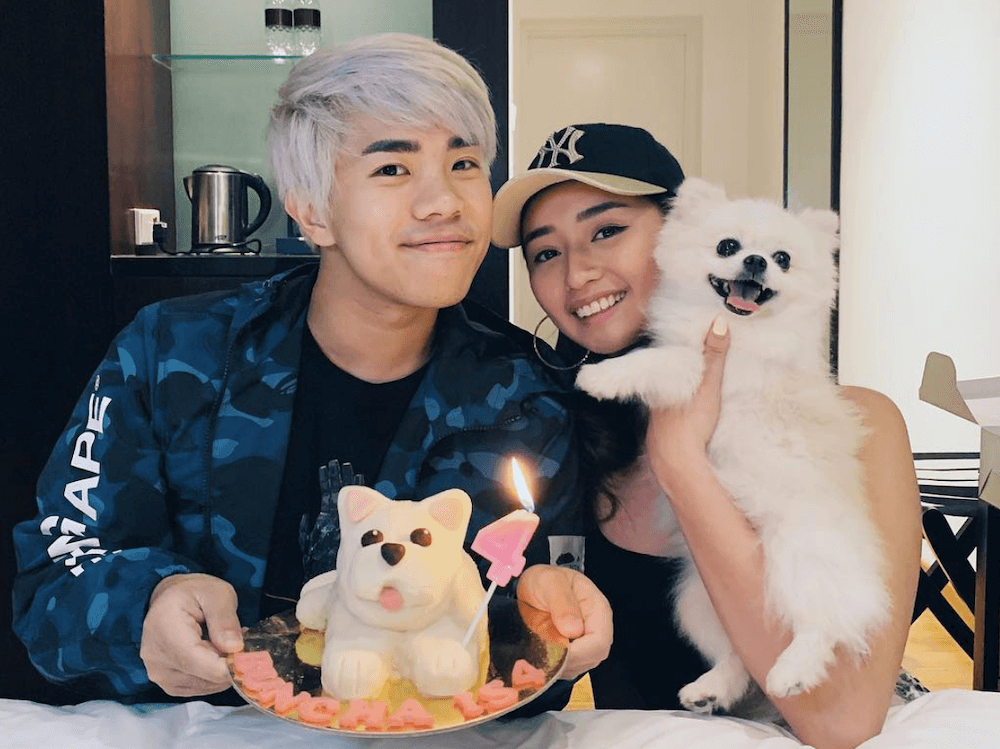 (From left) Jian Hao Tan, Debbie Soon, and BunCha. Photo Credit: Jian Hao Tan's Facebook Page.[/caption]

While they share a life together, they also share all their finances, pooling everything together into a single bank account. Tan holds the reins on the couple's finances and makes all final decisions on money.

"We share our money together and we really practice this: What's mine is yours, what's yours is mine. So, it's actually not me paying, it's us paying," said Tan.

This arrangement means the couple has to fully trust each other. Soon is a saver, and often looks out for the best deals on e-commerce sites. Tan, on the other hand, sheepishly admits he is a spender and admits to splurging on online shopping without his girlfriend's knowledge.

Surprisingly, Tan wasn't always the one holding the purse strings. She paid for their first date at the cafeteria in Singapore Polytechnic, her school at the time.

"Students get discounts," he said, grinning. "So whoever gets it cheaper, pays."
Keep it offline
[caption id="attachment_27321" align="alignnone" width="1080"]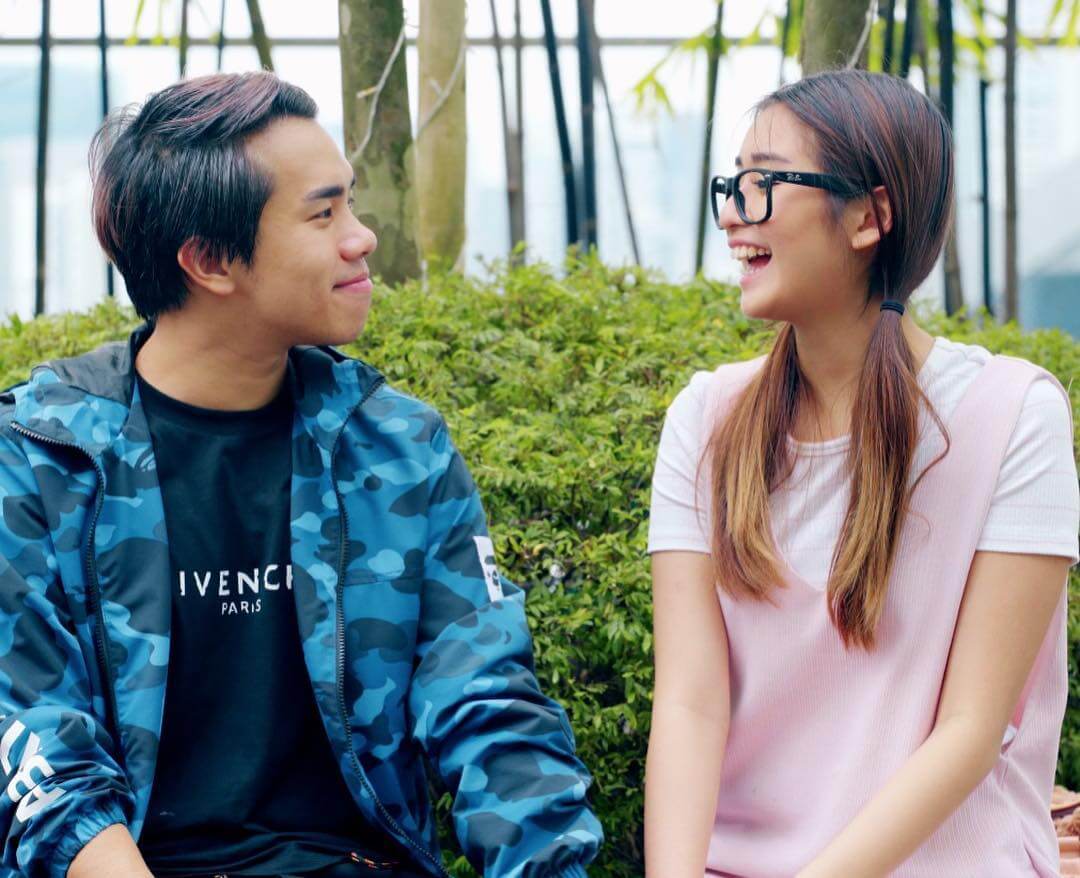 Photo Credit: Titan Digital Media's Facebook Page.[/caption]

The nature of their personal and professional relationship means they had their first discussion about personal finances within their first week of dating -- a rarity amongst couples.
"Money is such a sensitive thing. Everything that I do in my work is really based on money, sales, revenue. So it was very important to just get that out of the way and establish the rules."
Open communication is a common theme in Tan's relationship with Soon. Being in the public eye means their relationship is always the subject of much discussion online. His break-up with previous girlfriend and fellow influencer Naomi Neo, though respectful and amicable, went viral three years ago.
In his current relationship, Jian Hao and Debbie have established a firm rule to never air or even indirectly reference their disagreements or personal issues on social media. Private issues remain private and they hash things out in person.
When asked his opinion on prenuptial agreements, a seemingly taboo topic for newly-weds, Tan believes in the practice.
"I know couples may be afraid to talk about it because the idea of divorce or breaking up before even getting married doesn't sound too good. But I think it really makes sense. Especially if you're earning a lot of money, I think it may affect the decision when it comes to the divorce itself," said Tan.
However, the decision should be made on a case-by-case basis, and couples in doubt should consult friends in case the agreement favours one party over another, he said.
"There's not really a real answer to it. Especially when you talk about love and unconditional love, then you start talking about the terms of divorce. It's polar opposites. So yeah, it's very sensitive," asserted Tan.
2019 and beyond
[caption id="attachment_27322" align="alignnone" width="1049"]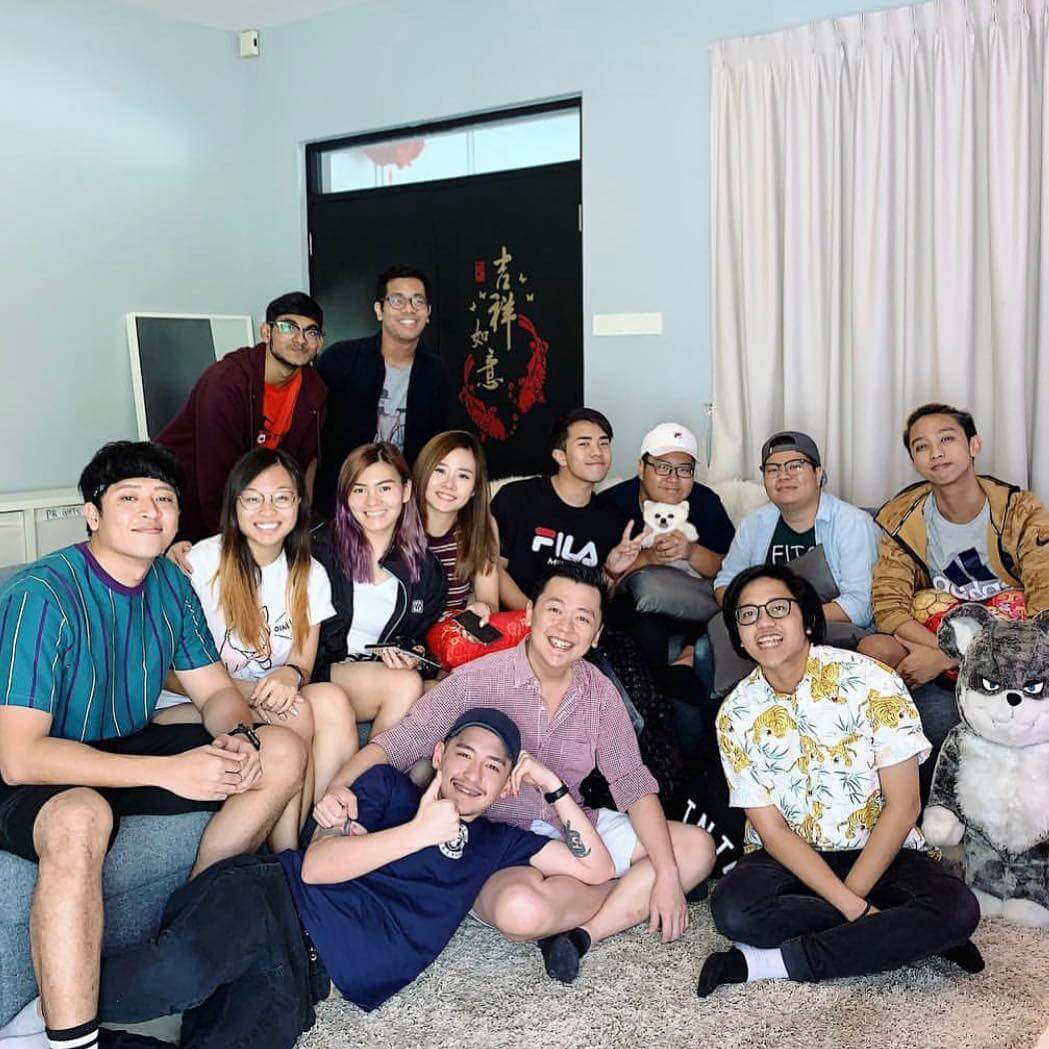 Photo Credit: Titan Digital Media's Facebook Page.[/caption]

While plans for both the proposal and the ceremony are still being finalised, he is certain both will happen this year and dreams of an intimate waterside wedding with many of his close friends from Singapore and overseas in attendance.

"When I was in Cambodia, I had a view of the Mekong River. In Vietnam, I lived in a lake house by the Vietnamese West Lake. (Debbie) knows how happy I get when we go to the Maldives or when we go on a cruise. So, hopefully, there will be water. Everything else I have not thought about yet."

Between the upcoming nuptials and expanding his business, Tan has a busy year ahead of him. Titan Digital Media has lucrative marketing partnerships with several companies, but his main goal, with his company and as Singapore's most subscribed YouTuber, is to support up-and-coming local content creators.

"(I want to) provide them with the equipment, optimization of their channels, and just helping them grow and not make the same mistakes that I have. Because it took me many years to get to where I am," he said.

"If I can have maybe 10 Jian Haos or 10 better YouTubers come up under my wing under Titan Digital Media, I'm more than happy to do whatever it takes to lift them up and create a new class of content creators of the next generation."

Spoken like a true mentor, and grown-up gentleman.

How Much Money Does a YouTuber in Singapore Earn?

5 Affordable Wedding Banquet Venues In Singapore 2019

Unlock Tying The Knot With These Low-Interest Personal Loans

9 Romantic Destinations to Propose At That Aren't Paris

Romantic Staycations to Suit All Budgets this Valentine's 2019
---

By Annie Teh
Annie believes that the best stories come from real people. She is obsessed about optimizing her life through tech, talking to Grab drivers, and collecting little conditioner bottles from hotels.
---