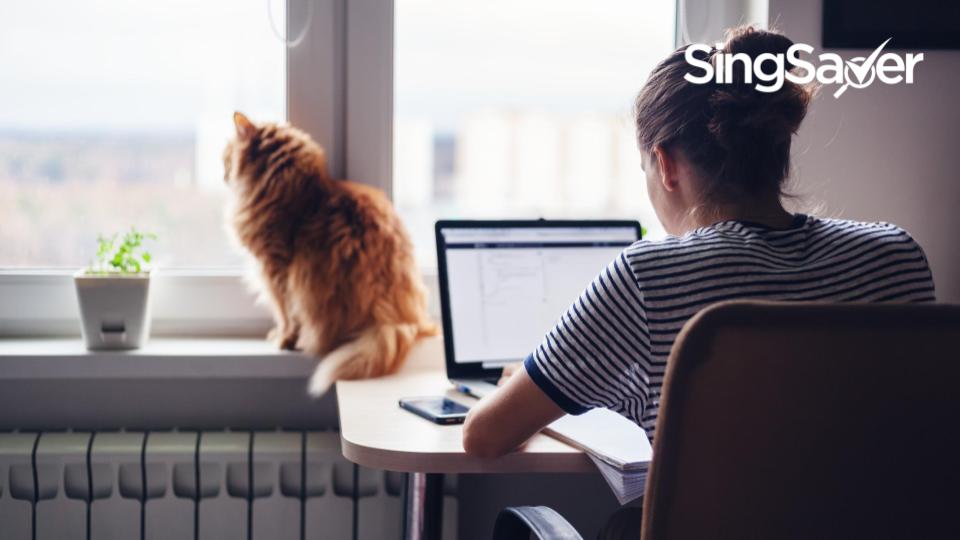 A good office chair can make or break your work-from-home sessions. Here are six office chairs that provide comfortable sitting at various budgets.
Other than your PC or laptop, your chair is probably the most important piece of equipment in your home office. Given the ongoing need to control crowds, you'll likely be spending more time than ever working from home.
This makes it even more important to have the right office chair, preferably one that can provide you with hours of prolonged use without causing common issues like back aches and shoulder stiffness.
Top-performing office chairs often come with hefty price tags, so you may be convinced that you'll have to pay a high-price in order to get a good quality chair.
However, that would be a mistake, as there are plenty of great options available for those with low budgets too.
Check out these six office chairs that offer comfortable sitting without the sky-high price tag.
Things to consider when buying an office chair
Your budget
There is a huge range of brands, make and models when it comes to office chairs, with a resulting price range that is just as wide. Depending on the brand, material and features, office chairs can cost anywhere from under-$100 to several thousands.
To come to a quicker decision, it is helpful to first decide on your budget. For example, if you're looking to spend not more than $300 for your chair, you can skip wasting your time shopping at Secretlab or Herman Miller, and instead zoom in on big-box furniture stores like Ikea, Courts and v.Hive.
Features you need (vs nice to have)
Because you will be spending a considerable amount of time in your office chair, it is important to choose one that suits your needs. While top-end office chairs are packed to the brim with features, do you really need every single one of them?
Take for example, adjustable headrests, which are great to have if you sit back for hour while you binge watch shows on Netflix or Disney+. However, if you use your chair mainly for working at the computer, chances are you're leaning forward and away from the headrest more often than not.
In this case, there's no point paying for a full-height chair with headrest cushions and all, when a half-height chair will do.
And the same goes for other features like adjustable armrests (pointless if you rest your palms on your laptop) and fully-reclining backrest (useless unless you're planning to use your chair as a bed).
In short, be sure to differentiate clearly between features you need, and those that are nice to have; this can save you a chunk when you eventually choose an office chair.
The environment you'll be using the chair in
There's nothing worse than ordering your office chair online, excitedly waiting for it to arrive, and when it does, find out it is completely unsuitable for your environment. We're not just talking about an oversized chair that won't dock properly under your desk (although that's a common problem).
Some office chairs are designed for an air-conditioned environment, and unless you work with the aircon on at home, you may soon find yourself feeling sweaty and sticky in your leather-clad, executive-looking chair. For usage in non-aircon rooms, chairs upholstered in fabric or mesh, and with an open-mesh back for superior airflow may be a better choice.
Also, while many office chairs come with castor wheels – necessary on account of the carpeted office environment – they may be a dangerous choice if you have small pets or young children who like to be near you at home.
Traditional non-wheeled office chairs not only reduce this risk, but also tend to have smaller footprints, making them easier to put away when not in use. They are, also, generally cheaper.
Basic models can do the job too
Because we are all different shapes, sizes, heights and weights, the more adjustability a chair offers, the better the chance of it providing the greatest comfort.
Unfortunately, often only the most expensive models offer multiple points of articulation (beyond the basic ones like seat height and backrest tilt) that lets you mould your chair to your body. Some newer models are even designed to automatically match your posture when you sit down.
If you're not in the market for one of these wunderchairs, don't despair. A more basic model can serve your needs well too, with a little help from add-ons like lumbar support pillows and memory foam orthopaedic cushions that you can buy from your favourite e-commerce platform.
Best home office chairs for all budgets
Brand and model
Features
Warranty
Price
Comfort Design Bingo Midback Office Chair
Adjustable seat height
Backrest tilt tension lumbar support
Ergonomic synchro-tilt backrest
Spacious seat
Maximum weight capacity 135kg
3 years
$149 at Comfort Design
TakeAseat C55 Office Chair
Mesh backrest
Padded mesh seat
Foldable armrests
Adjustable lumbar support
White nylon leg frame
Maximum weight capacity 90kg
1 year (against mechanism, such as gas lift)
$159 at TakeAseat.sg
TakeAseat M18 Office Chair
Mesh seat and mesh back
Adjustable headrest, armrests, seat height and lumbar support
Lock and rock mechanism, aluminium leg frame
Maximum weight capacity 90kg
1 year (against mechanism, such as gas lift)
$249 at TakeAseat.sg
Comfort Design Astrid Highback Office Chair
Adjustable headrests, and armrests
Tilting backrest (locks in 3 positions) with intuitive weight detector
Protruding lumbar support to correct posture problems
Seat slider
Maximum weight capacity 135kg
3 years
$350 at Comfort Design
Ergotune Classic
Autotuning lumbar support
Adjustable backrest, armrests, neck support, recline tension and angle
Fabric and polyester blend mesh
Maximum weight capacity 150kg
12 years limited
$399 at Ergotune
Benel Aeria Full-mesh Highback
Adjustable lumbar support, headrest, seat depth
Multi-angle backrest tilt lock
Spacious seating
All-mesh backrest and seat
Maximum weight capacity 102kg
3 years
$495 at Benel
Price: $149
Features: Adjustable seat height, backrest tilt tension, lumbar support, Ergonomic synchro-tilt backrest, Spacious seat, Maximum weight capacity 135kg
Warranty: 1 year
Notes: Available with no armrests
One-line review: Provides proper ergonomic support at a wallet-friendly price.
Despite its bargain-basement price point, the Bingo Midback office chair does an admirable job at providing proper ergonomic support. This is achieved with its design that incorporates points of articulation where they are really needed.
The included lumbar support is height adjustable, the better for you to find a proper fit. Then, there's what maker Comfort Design calls the 'synchro-tilt backrest', which fosters a more forgiving sitting angle that opens up the torso for improved circulation and better spinal alignment.
Other useful features include adjustable backrest tilt tension, extra-wide seat and a sturdy nylon base that supports up to 135kg of weight. Not bad for the price point!
Price: $159
Features: Mesh backrest, Padded mesh seat, Foldable armrests, Adjustable lumbar support, White nylon leg frame, Maximum weight capacity 90kg
Warranty: 1 year
Notes: Free delivery, installation option at $15
One-line review: A budget-friendly office chair with adjustable lumbar support and mesh finishing.
The C55 office chair by TakeAseat is an affordable, no-frills model that should serve well for most basic deskbound tasks. The mid-height back is made of cooling mesh for better circulation, which is also used in the padded seat.
Besides the traditional seat height adjustment and backrest tilt, the C55 also features adjustable lumbar support for a greater degree of comfort during long sitting periods. The arm rests flip upwards a full 90 degrees, allowing the chair to dock properly with low-height tables and desks.
The white nylon leg frame imparts a less stuffy appearance while lessening the weight of the chair.
Price: $249
Features: Mesh seat and mesh back, Adjustable headrest, armrests, seat height and lumbar support, Lock and rock mechanism, aluminium leg frame, Maximum weight capacity 90kg
Warranty: 1 year
Notes: Free delivery, installation option at $15
One-line review: A mid-budget, high back chair with great lumbar support and customisability.
A slightly more up-market model than the C55 above, the M18 is a high back office chair with great lumbar support and adjustability.
The chair's lumbar support is adjustable across height and depth, so you can achieve the best fit possible for your spine. Further adding to the customisability are the adjustable headrests, armrests and seat height, while the lock and rock mechanism allows you to quickly switch between upright and reclining positions.
The breathable mesh finish enhances air circulation and cooling, while aluminum leg frames provide lightweight durability and a professional vibe.
Price: $350
Features: Adjustable headrest and armrests, Tilting backrest (locks in 3 positions) with intuitive weight detector, Protruding lumbar support to correct posture problems, Seat slider, Maximum weight capacity 135kg
Warranty: 3 years
Notes: Available in two colours, castor-free options
One-line review: Designed for those serious about solving backache due to poor posture.
The Astrid Highback Office Chair is distinctive for its pronounced lumbar support arch which you don't normally see in most office chairs. While it may look odd, even uncomfortable, the protruding lower-half of the chair is designed to correct sitting posture and resolve lower-back pain by restoring the natural curve of the spine.
Other sophisticated features include a backrest that automatically adjusts the tilt tension according to your weight, along with fully adjustable headrests and armrests and the ability to slide the seat in and out for maximum comfort.
Overall, the Astrid packs in a lot of impressive features for its price point, and those with constant backaches may find extra appreciation for this chair.
Price: $399
Features: Autotuning lumbar support, Adjustable backrest, armrests, neck support, recline tension and angle, Fabric and polyester blend mesh, Maximum weight capacity 150kg
Warranty: 12 years, limited
Notes: Free delivery, installation option at $29
One-line review: Pricey, but comes with all the bells and whistles.
The Classic may be the lower-spec model in Ergotune's catalog, but it already includes everything you could ask for in a home office chair.
Customisability is on full offer here, with a high degree of adjustability in the backrest, armrests, neck support – even recline tension and angle! But the best thing has got to be the company's proprietary lumbar support system, said to automatically adjust itself to your individual spine when you sit down.
All these promise a chair that you can mold to your exact liking, which you'll want for hours upon hours of continued use. While the Ergotune Classic doesn't come cheap, your investment is partially protected with the company's 12-year limited warranty.
Price: $495
Features: Adjustable lumbar support, headrest, seat depth, Multi-angle backrest tilt lock, Spacious seating, Full-mesh backrest and seat, Maximum weight capacity 102kg
Warranty: 3 years
Notes: Fully assembled, delivery at $64.20, self-collection available
One-line review: Light, airy comfort that's worth the hefty price tag.
Benel's Aeria Highback office chair is known for being one of the most comfortable office chairs around, and it's easy to see why. The chair does away with fabric or PU coverings in favour of a full-mesh backrest and seat for unparalleled air flow and cooling.
In addition, the lack of a foam or padded seat not only prevents heat accumulation, but also offers comfortable, tension-free sitting. The Aeria even includes ergonomic features like adjustable lumbar support, headrest and seat depth for an experience that's as close to perfection as you can get.
Read these next:
6 Best Gaming Chairs Under $400 In Singapore
7 Work-From-Home Essentials For All Budgets
Gamer Deals Under $2,500: Gaming Laptop
The Real Cost Of Working From Home (WFH) May Surprise You
The Real Cost Of Your Coffee Habit
---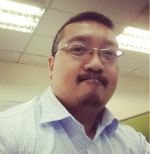 By Alevin Chan
An ex-Financial Planner with a curiosity about what makes people tick, Alevin's mission is to help readers understand the psychology of money. He's also on an ongoing quest to optimise happiness and enjoyment in his life.
---