---
What Happens If, a SingSaver series, lays bare all the likely personal finance scenarios that could hit you at any stage of your life. After all, it never hurts to be prepared.
---
Any Singaporean would panic at the thought of losing their home. Stay calm and try these alternatives.
The prospect of missing a mortgage repayment is frightening. Most Singaporeans would panic at the thought of losing their house. But the key is to stay calm, and look for alternatives to repayment.
Remember: neither you nor the lender (whether the bank or HDB) wants you to lose your home.
What is a Healthy Mortgage?
You cannot get a mortgage in Singapore if, combined with personal instalment loans and other debts, your monthly loan repayments exceed 60% of your monthly income. This is the Total Debt Servicing Ratio (TDSR). However, we feel that even 60% is high.
In an ideal situation, your debts should not take up more than 40% of your monthly income. This will ensure you still have enough money to save and invest, rather than just spending all your money on servicing loans.
It can be especially misleading if you use your CPF to pay the mortgage. You may feel as if you are not spending much at all, as the payments do not come out of your bank account. But remember that your CPF is meant to help with your retirement, and that it can run out.
Many homeowners have been caught off-guard when their CPF gets too low to service the mortgage, and they suddenly have to pay cash they don't have.
At SingSaver.com.sg, we have always recommended that you automate savings, but not payments. It may be a good idea to pay your mortgage in cash, as it preserves your CPF, and keeps you aware of how much you're truly spending.
That said, a healthy mortgage is one where (1) your total monthly repayments do not exceed 40 per cent of your monthly income, and (2) you are aware of how much it costs.
Remember that mortgage interest rates can change (yes, even HDB concessionary loans can theoretically rise). So if your mortgage goes beyond the 40% mark, you should consider getting a smaller house.
But if you already have a mortgage you're struggling with, here are some steps to take:

1. Refinance for Lower Monthly Payments
A mortgage loan that is just 1% cheaper can shave several hundred dollars off your monthly repayment. Over the course of a year, a 1% change on a S$800,000 loan can amount to over S$2,200 in savings.
If you are starting to feel the pinch from mortgage repayments, start looking around for refinancing or repricing. This is when you switch from a higher interest rate loan to a cheaper one.
For example, at present you might be able to refinance a loan with an interest rate of 2.5% per annum, for the POSB/DBS loan of just 1.8% per annum. There is some cost to this, usually around S$3,000 for the paperwork. However, it can ensure you have a more sustainable mortgage for years to come.
If you have sufficient funds in your CPF, you can use it to pay this fee.
You will need to speak to a qualified mortgage broker on refinancing your loan. The good news is, many such brokers provide their services for free to you (they are paid by the banks).
2. Extend the Loan Tenure
The maximum loan tenure for home loans is 35 years. However, there may be more restrictions. For example, you may be unable to extend the loan tenure if you would be older than 62 at the end of the loan.
Stretching out the loan tenure ultimately means paying more, as you will be paying more interest. However, it will lower the monthly repayments.
Say you borrow S$800,000 to buy a condo, at an interest rate of 2.35% for 25 years. Your monthly repayment would be around S$3,505 per month.
Now say you refinance and pay the same rates, but you stretch the loan tenure to 35 years. The monthly repayments would drop to around S$2,789 per month. That's a difference of about S$716 per month.
There is a steep price for this.
The total interest you pay over 25 years is around S$258,640. The total interest paid over 35 years is around S$374,340. You would be spending around S$115,700 more by refinancing for a longer loan tenure.
But if you absolutely can't afford to pay your monthly home loan, you may not have any choice in the matter. It is still better than losing your home.

3. Get a Tenant
It may not be comfortable living with a stranger. But if you cannot make monthly repayments, a tenant can take a significant weight off the financial pressure.
You will have to abide by certain laws if you are getting a tenant. HDB flat owners, for example, cannot let out rooms until they have met the Minimum Occupancy Period (MOP) of five years. You are also responsible for ensuring the tenant is not an illegal immigrant.
We strongly suggest you avoid finding a tenant on your own and getting a property agent to help you instead. For a lease of two years, the fee is usually S$500 or one month's rent, whichever is higher. The price is often well worth the hassle of finding a tenant and doing the background checks yourself.
To work out how much you will get, ask around the neighbourhood to see what landlords charge. The rent you receive will probably be within the same range.
4. Talk to Debt Counsellors
A debt counsellor, such as from Credit Counselling Singapore (CCS), may be able to help. Debt counsellors can help you negotiate loan repayments.
Both the banks and HDB would prefer not to foreclose on your home, except as a last resort. We don't have room to go into details, but suffice it to say banks risk losing money if they foreclose.
With the help of a counsellor, it may be possible to come up with an alternative repayment plan, or an interest-free period.
We advice against trying to negotiate with the banks yourself, as mortgage loans are significantly more complex than personal loans or credit cards.
5. Downgrade as a Last Resort
Everyone hates to lose their home. But as an absolute last resort, you might want to sell your house and buy a smaller one.
With a smaller financial burden, you will space to save and invest, and gradually rebuild your wealth. This allows you to trade a temporary setback for a possibly permanent one. You could end up spending so much on the house, that by the time it's paid off you have no savings to retire on.
While it may hurt to let go of the house, remember that holding on could hurt even more.
Read This Next:
How to Save Money for a Flat Before Your 35th Birthday
5 Questions You'll Regret Not Asking Before Buying Your First Flat

---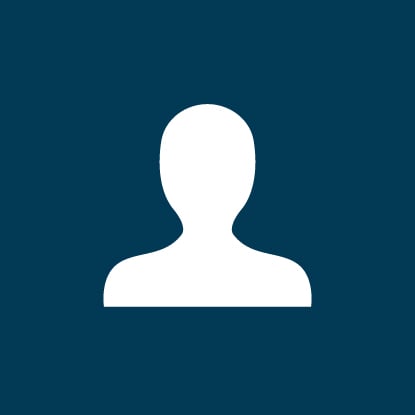 By Ryan Ong
Ryan has been writing about finance for the last 10 years. He also has his fingers in a lot of other pies, having written for publications such as Men's Health, Her World, Esquire, and Yahoo! Finance.
---