Kick start the Year of the Pig in style with a smorgasbord of timeless gastronomic gems. Save more on your Chinese New Year Reunion Dinner with these great credit card offers.
Restaurants all across Singapore are serving up delectable platters of Yu Sheng, Abalone Treasure Pot (Pen Cai), Roasted Suckling Pig, Buddha Jumps Over the Wall, Bak Kwa, Hokkaido scallops, oysters, lobsters, prawn, abalone, and a myriad of delectable desserts to entice diners for the festive season.
Sinful as these dishes may sound, family reunion dinner happens just once a year – so just go ahead and indulge! We've sourced 5 Chinese restaurants offering the most tantalising menus for you to celebrate Chinese New Year, with additional discounts if you pay with selected credit cards.
Man Fu Yan, Intercontinental Singapore
With an 'awesomelicious' CNY menu a whopping 28 pages long, Man Fu Yan will have you very well-fed. Featuring a wide selection of a la carte live seafood, dim sum, roasted meat and beverages, you can also find 8 CNY set menus ranging from the 6-course Prosperity Set ($128/pax, minimum 2pax) to the 8-course 八方来财 Wealth Set ($1888 for 10 guests, $188 per additional guest).
Expect to tantalise your taste buds with the signature smoked duck infused with West Lake Longjing tea leaves. Let the wholesome goodness of Miso Shoyu baked cod with scrambled egg whites melt in your mouth and savour every little bit of the irresistible Lobster egg noodles with X.O. chilli sauce.
Another 'star' of Man Fu Yan is the jumbo 60-inch Prosperity Yu Sheng with a limited edition '亥' design. Priced auspiciously at $388 and good enough for 10 guests, you can all have a spectacular time 'lohei-ing' the generous portions of abalone, Hokkaido scallops, crispy pork skin, apple dressing, and shallot oil.
What's more, Man Fu Yan has not left out the vegetarians who see 'meat' in almost every other CNY menus on offer. Priced at $108 per guest, you can indulge in Vegetarian Yu Sheng, double-boiled cordycep flower soup with bamboo pith and cabbage, as well as 'healthy-licious' plants such as asparagus, lily bulb, wolfberries, and Shimeji mushrooms.
For reservations or enquiries, call 6825 1131 or email sinhb-festive@ihg.com.
Man Fu Yuan
InterContinental Singapore
80 Middle Road
Singapore 188966
Citibank Credit Card Offers:
Enjoy 15% off your total food bill from 21 Jan – 3 Feb 2019. Payment must be made using a Citibank Credit/Debit Card to enjoy the promotion.
Reservations have to be made prior to dining, mention that you are a Citibank cardholder to enjoy the discount. Offer is not valid with other loyalty programs, discounts, credit card promotions and other privileges; cannot be combined for redemption with other vouchers.
Looking to apply for a Citibank credit card? Compare the best ones on SingSaver today and receive exclusive sign-up bonuses when you apply through our platform.
Goodwood Park Hotel
Usher in an auspicious Year of the Pig with Goodwood Park Hotel's luxurious spread of gourmet treats and scrumptious prosperity set menus, available from now to 19 February 2019.
Relish in the culinary treasures of Goodwork Park Hotel's sumptuous concoctions that will fill your belly with lots of joy. Delight in the decadent double boiled boneless chicken stuffed with bird's nest and duck foie gras, delicately wrapped in satin smooth dumpling skins (鸭肝饺子风吞燕炖鸡汤).
Eat your way to a new year blessed with prosperity with 富贵花腩莲藕肉饼海味锅, a claypot dish packed full of melt-in-your-mouth pork belly, Australian 10 head abalones, sea cucumber, flower mushrooms, fa cai (black moss), Tianjin cabbage, dried oysters, and scallops.
To sweeten your festive celebrations, let your good luck roll in endlessly this year with the Drum of Fortune (金鼓迎财). Eye-catching and highly instagrammable, this splendid red and gold 'drum' is actually a chocolate marble cake in disguise. Its crowning glory is lavishly topped with eight lucky mandarins and gold ingots, all made with delicious chocolate.
To place your takeaway orders, please contact the respective outlets below or visit festivepromotions.goodwoodparkhotel.com for online purchases.
The Deli
6730 1786 | deli@goodwoodparkhotel.com
Min Jiang
6730 1704 | min_jiang@goodwoodparkhotel.com
Min Jiang at One-North (5 Rochester Park)
6774 0122 | mj1n@goodwoodparkhotel.com
Advance orders of 5 days are required for takeaways.
Date of last order: 15 February 2019, 12 noon.
Credit Card offers:
Citi, DBS/POSB, OCBC, and UOB Credit & Debit Card members enjoy 15% off Chinese New Year takeaways purchased from The Deli between 13 Jan to 19 Feb 2019.
An additional 5% discount will be extended if the orders are fully paid for by 25 January 2019. *Discounts are not applicable for dine-in items, 'bak kwa', and Festive Treasures Takeaway Set Menus.
Looking for a great DBS/POSB credit card? Compare and apply through SingSaver and receive exclusive sign up gifts!
Park Hotel Clarke Quay
Reputed for top-notch dining, get ready to feast like royalty this coming Year of the Pig at Park Hotel (Clarke Quay). Offering set menus with auspicious names such as 'Ultimate Succes', 'Prosperity', 'Longevity', and 'Harmony', these dishes are all set to wow your taste buds.
For an extra $38 nett, you can upgrade your Prosperity Tuna Yusheng to the Auspicious Abundance set which comes with freshly-flown in yabbies and Parma ham. Seafood aficionados will be delighted to relish in a medley of juicy scallops, prawns, squids and asparagus – all stir-fried in XO sauce and lovingly nestled in a crispy yam basket.
Another highlight is the Money Bag which tastes just as good as it sounds. Fried to golden perfection, the beancurd skin bag is filled with diced chicken, mushroom, bamboo shoot and fragrant Jin Hua cured ham. Served on a bed of fresh and crunchy broccoli and slurp-worthy gravy, this is a dish that even Ali Baba would approve of.
Reunion Lunch and Dinner Timings
Date: 25 January – 19 February
Time: 12 noon – 2pm | 6pm – 8pm | 8.30pm – 10.30pm
Price: From $378++ to $658++ per table
Set Menus: Inclusive of free-flowing red date tea and soft drinks
8-Course Ultimate Success: $658++ per table of 9 or 10 diners
8-Course Prosperity: $598++ per table of 7 or 8 diners
7-Course Longevity: $538++ per table of 6 or 7 diners
6-Course Harmony: $378++ per table of 4 or 5 diners
For more enquiries, contact 6593 8825 / 8859 or email bqt.phcq@parkhotelgroup.com.
Park Hotel Clarke Quay
1 Unity Street
Singapore 237983
Credit Card offers:
Receive Fantastic Early Bird Fortune discounts with 10% off set menus paid using Maybank, OCBC, Citibank, UOB & HSBC credit cards (bookings on 22 Jan 2019 and after).
Looking for an OCBC credit card? Compare and apply through SingSaver now and get exclusive sign up bonuses!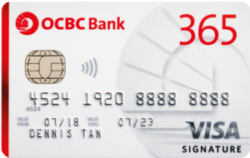 White Rose Café, York Hotel
Usher in an auspicious Year of the Pig with York Hotel's culinary delights. For those who desire to dine in the comfort of their homes, White Rose Café has specially created some Lunar New Year Takeaway Delights (26 Jan – 19 Feb) which will whet your appetite and make your reunion dinner a heart-warming one.
Try the Prosperity Lo Hei with mini abalone and large crispy fish skin (from $52), braised Pen Cai with premium ingredients (from $248) or the Fa Chai 8 Treasures Chicken ($62).
If you like to celebrate in style, White Rose Café's 'Reunion Buffet Dinner' on 4 February allows you to eat to your heart's content at $62 per adult and $30 per child. Pamper yourself with a luxurious spread of gourmet treats such as chicken bak kwa gold coins, stir-fried flower crab with chilli and scrumptious desserts. Enjoy a complimentary regular Prosperity 'Lo Hei' platter for every confirmed table of 4 to 7 diners or a large Prosperity 'Lo Hei' platter for every confirmed table of 8 to 12 diners.
For enquiries or reservations, please call 6737 0511 or email whiterosecafe@yorkhotel.com.sg
White Rose Café
21 Mount Elizabeth
Singapore 228516
Credit Cards offers:
DBS/POSB, UOB and HSBC cardholders will enjoy 10% off festive takeaway items in a single receipt between 26 January to 19 February 2019.
For Reunion Buffet Dinner, enjoy 10% off total bill and receive one complimentary parking coupon on 4 February 2019 with full payment received by 21 January 2019.
Looking for a UOB credit card? Compare and apply through SingSaver and receive exclusive sign up bonuses!
Grand Copthorne Waterfront Hotel
Eat to your heart's content this Lunar New Year at the Food Capital of Grand Copthorne Waterfront Hotel. For $138, you can feast on the Reunion Buffet Dinner's epicurean classics such as fish maw and seafood soup, drunken herbal prawns, cheesy baked oysters, crystal tang yuan and indulge in free flows of bubbly, house wine, soft drinks and juices.
Toss your new year to an abundance of great big fortune, success, health, wealth and joy with the a la carte Fa Cai Yu Sheng (available for dine-in or takeaway), made with the finest ingredients and topped with savoury dressing.
Children aged 6-11 years old are 50% adult pricing.
For enquiries and reservations call 62331100 or email dining.gcw@millenniumhotels.com.
Food Capital
Grand Copthorne Waterfront Singapore
392 Havelock Rd
Singapore 169663
To add the icing on the cake, HSBC credit card holders will get to enjoy 20% off the Reunion Buffet Dinner and Fa Cai Yu Sheng (takeaway) for reservations made by 3 Feb 2019.
Looking for a good HSBC credit card? Compare and apply through SingSaver and get exclusive sign up bonuses!
What to read next:
8 Unique Chinese New Year Goodies To Try In 2019
You're Only 3 Steps From A $1,000 Cash Ang Pow This Chinese New Year
2019 Li Chun: Auspicious Times to Deposit Money
Maximise Your 2019 Chinese New Year Holiday
How to Clear Debt Before Chinese New Year 2019
---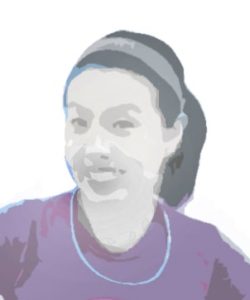 By Zann Huang
A recipient of the Magnum Foundation Emergency Grant in 2014, my photos from the Middle East and Asia have also been published in Time Magazine and Le Monde etc. My written work ranges from travel, politics (Mid-East) to the environment and finance-related matters.
---