Keep your little ones occupied this March Holiday 2022 with this list of activities, workshops and events that you can do together with your entire family.
Ah, the March school holidays are upon us once again, and it's the ideal opportunity for some family bonding.
With endless events and activities happening around Singapore, parents will be spoilt for choice on what to do during the 2022 March school holidays.
Well, you can stop your search right here, as we have ​​put together a list of 30 fun-filled activities, workshops and staycations that parents and children can do together during this period.
And guess what? Since the best things in life are FREE — many of these events and activities listed below won't cost you a single penny!
1. Take your little ones for a dip this weekend at Happy Fish Swim School's newest outlet at HOME @ Bedok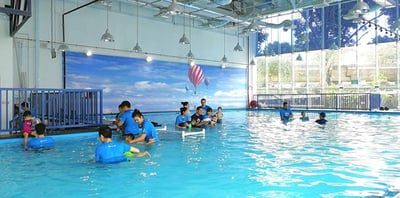 Splash around with your bundles of joy at Happy Fish Swim School's latest space that offers a safe and conducive family-friendly environment.
The eco-friendly indoor swimming facility even features a rock climbing wall built to boost young swimmers' confidence and develop greater mobility skills.
There is also a heated indoor swimming pool and free amenities for all to use after your swimming session.
Other amenities include:
Hot showers
Paraben-free shampoo and shower gel
Towels
Dyson hairdryers
Dedicated lounge area with free flow water, snacks and a hot beverage machine
Complimentary wi-fi
Address: 750A Chai Chee Road, #01-03, Singapore 469001
Price: S$273 to S$642 per term. A term consists of 10 lessons with 4 make-up credits
Time: 8.30am to 8.30 pm on Mondays to Fridays | 8am to 6.30pm on Saturdays and Sundays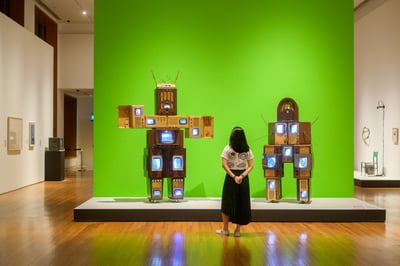 Throughout March, free art experiences will be available for all. Everyone of all ages and interests can enjoy activities at the newly-revamped Basement Concourse at the National Gallery Singapore and its various public spaces.
Visitors can catch the following exhibitions and spaces for priceless art experiences of a lifetime:
Nam June Paik: The Future is Now
While the main exhibition at Singtel Special Exhibition Gallery is ticketed, several of Paik's signature works can be viewed for free at the revamped Basement Concourse. His works include video sculptures, robots and modified televisions that should satiate the minds of the curious.
P/S: There is currently a 1-for-1 promotion for Nam June Paik: The Future Is Now exhibition. As it's closing on 27 March, the Gallery is running some deals to encourage visitors to catch it before it ends!
Gallery Children's Biennale
Families can access all nine on-site art installations located at various locations around the Gallery for free! At the Basement Concourse, parents and their children can spend some time watching Khvay Samnang's short film Calling for Rain or venture through the floating city of the Head/Home exhibit by Alfredo and Isabel Aquilizan.
Art and tech at the Y-Lab Showcase
The Y-Lab Showcase is a space featuring an exciting rotation of art and tech innovation prototypes designed by local entrepreneurs and start-ups. Visitors of all ages alike can interact with these prototypes and provide feedback on their experience in real-time through a digital form.
Address: 1 St Andrew's Road, Singapore 178957
Price: Starting at S$7.50 for access to Nam June Paik: The Future is Now | Free access to Children's Biennale and the Y-Lab Showcase
Time: Subject to the respective exhibitions
Until 27 March 2022 (Nam June Paik : The Future is Now) | Ongoing (Gallery Children's Biennale and Y-Lab Showcase)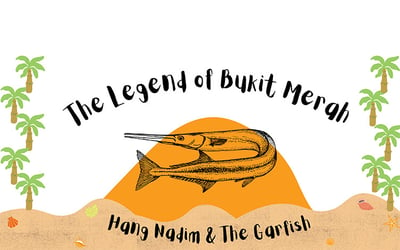 Participate in tonnes of free (and paid) activities for the whole family at the Esplanade's annual children's festival this March holiday.
Check out kid-friendly performances such as I Have Something to Say. This theatre production uses music, movement, and multimedia to help children explore the topic of bullying in a safe space.
The play draws from stories, ideas and drawings shared by children in Singapore through organised workshops and an open call submission. It hopes to give children and adults alike the language to have honest conversations about bullying.
In addition, take part in an interactive performance, The Legend of Bukit Merah, where you'll learn all about the history of Bukit Merah (Redhill) and how it got its name. What makes the show even more interesting is the use of an indoor obstacle course with six different stations as story chapters.
Hello Pen Pal! is a free performance with activities you can do with the little ones for families on a budget
Background: Francesca Tiong is not your ordinary auntie. She is chatty, loud, loves to dance and sing, but her most extraordinary love is writing letters to her pen pals. She has so many letters in that suitcase, but who are her pen pals? What is written in her letters? What stories do you think she has from all the exchange of letters?
Join Francesca as she lets you in on her favourite hobby, and in some parts, you might find some of her pen pals somewhat familiar if you pay great attention. Who knows, you might just find a pen pal yourself!

Like what you've read? You'll be glad to know that there are more activities for the entire family at the Esplanade (many for free as well). Check them out here.
Address: 1 Esplanade Dr, Singapore 038981
Price: S$40 (I Have Something To Say) | Free (The Legend of Bukit Merah and Hello Pen Pal!)
Time: Subject to the respective performances
9 March 2022 to 13 March 2022
4. Stay culturally woke with online games by the Malay Heritage Centre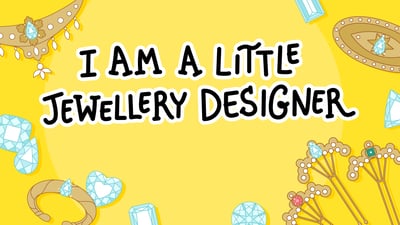 My First Wayang Kulit Show
Explore the wonders of wayang kulit with Laila in this interactive online game! Get a chance to be a little dalang (puppeteer), put up your first Ramayana performance and get an opportunity to learn what goes on behind the screen in a wayang kulit show.
I am a Little Jewellery Designer
Did you know that a diamond village called "Kampong Intan" once existed in Singapore? It was bustling with diamond traders and jewellery designers!
In this interactive video game, you learn to harvest your own intan (diamond), polish it and set it in a beautiful piece of jewellery. Your creation will also be available for download as an image file to keep forever.
P/S: Redeem a specially designed sticker at the Malay Heritage Centre if you flash your creation – while stocks last!
Address: Online
Price: Free
Ongoing
5. Indulge in Edutainment at PAssion Wave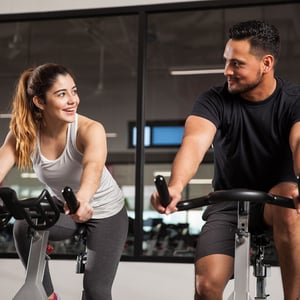 Be spoilt for activity choices at PAssion Wave community clubs all over Singapore, ranging from kayaking, online workshops, leather crafting, day camps, spin classes and more.
You and your family can enjoy a bonding session during your children's March school break with the fast-paced, adrenaline-filled Outdoor Laser Tag – a military simulation game similar to paintball, but with a different concept. There will be lots of running, but you will have a great, thrilling time.
With PWRx: Spin Out (Elementary), you can also sweat it out – it is a safe, low-impact cycling workout that improves joint and tendon health.
Alternatively, spice up your weekends by participating in the Sembawang Mappy Race that allows you to race with your loved ones or friends along the northern shores of Sembawang to find bunkers within the colonial estates while appreciating the area's rich naval heritage.
You can also try out the Project Bin It. Track It., Score It. (Project B.T.S) activity that will put your navigational skills to test as you gain knowledge about the environment.
Apart from land activities, here are some fun-filled yet educational kayaking activities that you can explore such as the Wildlife Wanderer Day Camp 2022, Kayak 'N' Klean, and Mangrove Discovery Series.
School breaks are an excellent opportunity to pick up a new skill. Those aspiring to be filmmakers or wanting to try their hands at filmmaking can join the introductory class, PWRx: Lights, Camera, Action!, to learn the creative and technical aspects of filmmaking.
Other hands-on workshops available are Introduction to Leathercraft, Terrarium Making and Coffee Appreciation Workshop.
There are also workshops for children. The two-day in-person Roblox Obby Creation Workshop (onsite physical class) will equip children with programming skills that they can apply to the projects they develop in the class.
Online courses are also available, such as the Roblox Obby Creation Workshop and Minecraft Coding Workshop for kids aged 7 to 16.
If edutainment is preferred, look no further than the Sungei Buloh Virtual Exploration & Origami Workshop (Archerfish), Climate Change and Sustainability (online workshop) and Guide Dogs Webinar.

For students, online sessions like Food Science Workshop for Students and Moneysense for Your Child: 7 to 12 Years Old will help them better understand sustainability and money management, respectively.
Address: Subject to the respective workshop or activity
Price: Varied
Time: Subject to the respective workshop or activity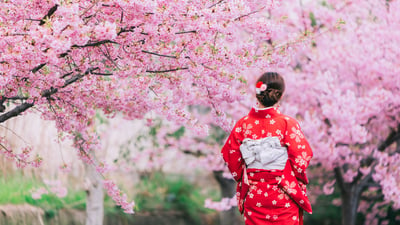 In March, Gardens by the Bay is bringing back the well-loved Sakura floral display - this time featuring popular tokidoki characters!
As visitors take in the fleeting beauty of cherry blossoms, they can enjoy the line-up of sakura-themed cultural programmes and workshops at the Gardens.
There will also be movie screenings as part of Swiss Weeks 2022 and the annual Francophonie Festival and programmes with a strong environmental focus such as WWF-Singapore's AR-mazing Tiger Trail and National Geographic's Weird But True! Exhibition.
Address: 18 Marina Gardens Drive, Singapore 018953
Price: Varied
Time: Subject to the respective exhibition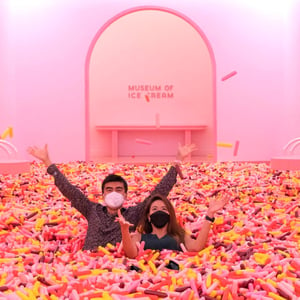 The bright and colourful Museum of Ice Cream (MOIC) has made its way to sunny Singapore!
Dive into the largest Instagram-famous sprinkle pool or take a wholesome family pic next to the Singapore-inspired 'Dragon Playground'. With as much ice cream as you can eat and 14 unique multi-sensory installations, you and your kids will be in for a real treat at the Museum of Ice Cream.
If you get peckish during your visit, there is a café on-site to satisfy your sweet tooth. Check out signature MOIC flavours as you sip on coffee, tea or a milkshake!
Address: 100 Loewen Road, Dempsey, Singapore 248837
Price: From S$38 (daytime), S$48 (night time)
Operating hours: Thursdays to Sundays from 10am to 11pm
Ongoing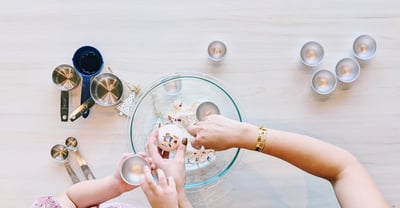 Venture into the fragrant world of hand-made bath bombs as you and your kids make your own individualised all-natural, non-toxic explosions of colours and scents. With full reign over the creation process, you get to explore the myriad of flowers, essential oils and powders at your disposal that best represents your personality as well as your kids.
After you're done admiring your creations, your family can look forward to starting your own calming and relaxing bubble bath.
Address: 47 Kallang Pudding Road, #11-07, Crescent@Kallang, Singapore 349318
Price: Starting at SS$90 for each kid with an accompanying adult
Time: Varied
Ongoing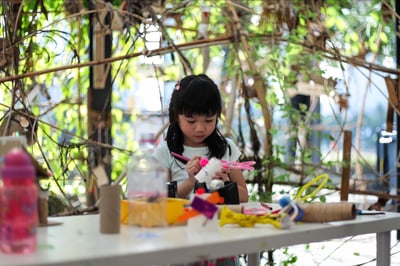 Boasting a series of exciting workshops for the upcoming March holidays, Enabling Village hosts various experimental opportunities for families to indulge their creative spirits while picking up new artistic insights.
Learn the intricacies of leather sketching and painting at the Marquage (pronounced "mah-cash") Art Workshop by ArtSE as your family engages with provided art kits to produce unique and personalised designs.
After a shot at conceptual art, your family can then explore more contemporary takes on traditional art forms at the Hello, Big Cats! Digital Art Workshop by Artably, which allows you to create digitized art characters using Powerpoint that can later be printed on a tote bag.
Those intrigued by the culinary arts can partake in the Juice Wellness Workshop by Juice Stories and pick up the intricacies of juice blending through taste tests and hands-on opportunities.
Make sure to end your artistic journey at Maker's Experience: Habitat Edition by Playeum. Here, your kids will better understand the importance of wildlife conservation and how art can help spread awareness for the cause.
These young conservators will explore the different types of habitats around the world and causes that risk the endangerment of animal species.
Address: 20 Lengkok Bahru, Singapore 159053
Price: Subject to the respective workshops
Time: Varies depending on the workshop
12 March 2022 to 19 March 2022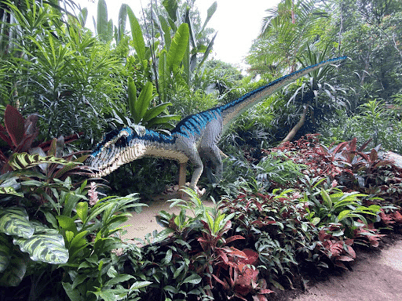 Relish in the thunderous roars of ancient dinosaurs at Brickosaurs World, Asia's first-ever exhibition of life-size dinosaurs. The exhibit features terrestrial vertebrates made from over 1.5 million lego bricks as well as an exciting list of immersive labyrinths and puzzles.
This interactive playground serves as a historical narrative for adventurous explorers to relive the glorious age of the dinosaurs.
But that's not all for the archaeological visit — children can also expect to bring home a complimentary LEGO build for every S$50 spent at the Lego® Pop-Up Store!
Pro-tip: Enjoy savings with 30% off (WildPass) or 10% off (Klook, kkday) your tickets.
Address: 80 Mandai Lake Road, Singapore 729826
Price: S$57 (child), S$82 (adult)
29 January to 27 March 2022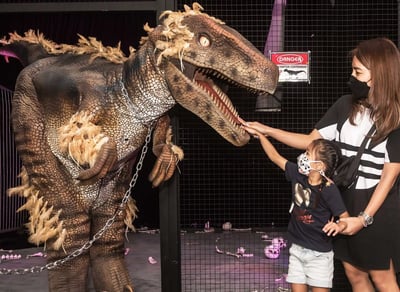 Here's another dinosaur-themed activity for the kids. Take a journey back in time to the Jurassic Era and come face-to-face with dinosaurs that once roamed our earth.
This interactive indoor playground consists of impressive dinosaur displays and a primaeval forest backdrop with many available photo ops.
Aside from that, the Family Entertainment Centre is a haven for children with multiple interactive play zones like a dinosaur riding area, soft play area, dinosaur train, volcano trampoline and loads more.
Address: Let's Play @ D'Marquee, Downtown East, 1 Pasir Ris Cl, Singapore 519599
Price: From S$25
Time: Mondays to Fridays from 12pm to 9.30pm | Weekends, Eve of PHs & PHs from 10am to 9.30pm
24 December 2021 to 20 March 2022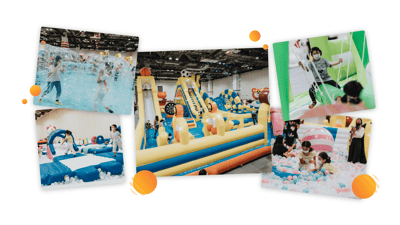 Join your kids and give in to your child-like sense of wonder at Jumptopia's next destination: Bayfront Pavilion. This new instalment of the inflatable park houses over eight unique giant castles. This bouncy sanctum will appeal to those seeking some thrill and fun.
Remember to just jump higher at this inflatable indoor garden escapade if the obstacles seem 'larger' than life!
Address: Bayfront Pavilion (18 Marina Gardens Dr, Singapore 018953)
Price: S$18
Operating hours: 10am to 7.45pm (15 minutes cleaning every two hours)
20 December 2021 to 3 July 2022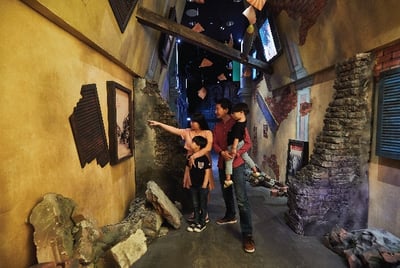 Specially-curated exhibits, showcases and programmes have been enacted surrounding the six pillars of Total Defence. Expect to find guided tours like Defence Through the Ages or crafting stations like Tank You Singapore! for your little ones.
On top of that, the Singapore Discovery Centre (SDC) is home to the exhilarating XD Theatre with 4D multi-sensory rides like Operation Lightning Crush and What You Cannot Defend, You Don't Own. The explosive effects emulated in these 4D shows are not to be missed!
Be sure to check out the SDC website for more details on the entire lineup of Total Defence programmes.
Address: 510 Upper Jurong Rd, Singapore 638365
Price: Free admission, subject to exhibition
Time: Subject to the exhibition
15 January to 27 March 2022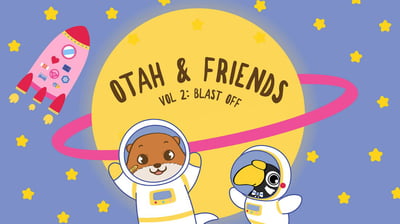 Along with your kids, help Otah and his friends assemble a rocket for build-a-rocket day and launch it into outer space. During this journey, meet and connect with Otah's gang as you work together to complete mini-missions in an immersive narrative.
Address: 18 Marina Gardens Dr, Singapore 018953
Price: S$24 (2 participants minimally)
Time: Weekdays (2pm to 8pm) | Weekends, school holidays and PH (10am to 8pm)
14 June 2021 to 30 June 2022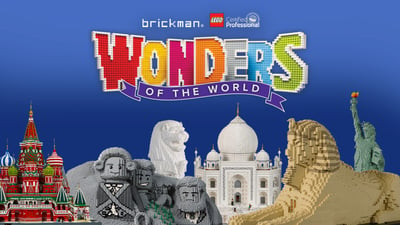 In March, the first Brickman® Wonders of the World exhibit in Asia is opening its doors at the Singapore Science Centre (SCS). Featuring more than 50 jaw-dropping mega-sized LEGO® constructions, this is every little architect's dream come true.
Curated by a LEGO® certified professional, over 14 million LEGO® bricks were used to construct iconic landmarks from all over the globe like the Taj Mahal, the Arc De Triomphe, Mount Rushmore and many more.
Furthermore, there'll be play-table stations available for guests to get their hands on some LEGO® fun and unleash their creativity.
Note: From now until 11 March, SCS members are entitled to 10% off tickets with code SCSWOTW10OFF applied at checkout*.
*SCS retains the right to verify membership validity.
Address: Science Centre Singapore, 15 Science Centre Road, Singapore 609081
Price: From S$23
Time: 10am to 8pm (Last entry: 6.30pm)
12 March to 3 July 2022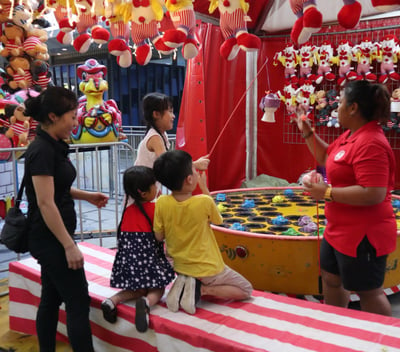 Oh, how we miss the overcrowded pasar malams (night markets) with mini bumper cars, Viking ships and Ferris wheels. Now, you and the family can experience it once more, albeit on a smaller scale.
Operating Thursdays to Sundays from 5pm to 8pm, the beloved Uncle Ringo Carnival will feature popular rides such as the pirate ship, mini carousel, train ride and Ferris wheel.

Once you've had your fun, take a stroll through the mini Jurassic Park, which will surely delight kids and adults alike.
Address: Social Innovation Park, 50 Punggol East, Singapore 828826
Price: Free to enter
Time: 5pm to 8pm on Wednesdays to Sundays and eve of PHs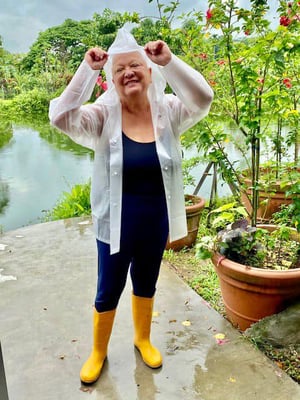 Launched in 2011, The Kranji Heritage Trail covers 14 historical and agricultural trail markers, including Bollywood Veggies, Hay Dairies (goats!), Jurong Frog Farm, Kok Fah Technology, and many others more.
It's fun for the entire family, and of course, it's free to enter.
Address: Subject to the 14 sites of interest
Price: Free (self-guided tour)
Ongoing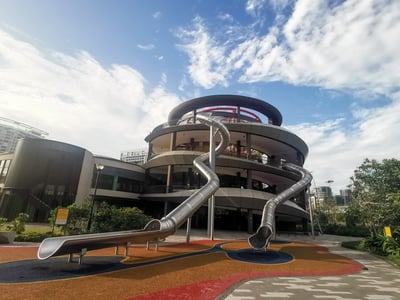 One of the latest additions to East Coast Park is the Coastal PlayGrove, a mega playground featuring a four-storey vertical net play area and the tallest outdoor slide in Singapore.
Suitable for youths aged 13 years and above. Vertical Challenge is open from Tuesdays to Sundays, 8am to 10pm. It is closed on Mondays for maintenance. Play Tower Slides is open daily from 8am to 10pm.
Besides the slides, the area is dotted with water features such as wading pools and jet fountains so that the little ones can also have fun. It is suitable for children aged 5 to 12 years old. Open from Tuesdays to Sundays, 8am to 8pm. It is closed on Mondays for checks and maintenance.
Address: 902 E-Coast Park Service Road, Singapore 499874
Price: Free
Time: 8am to 8pm on Tuesdays to Sundays
Ongoing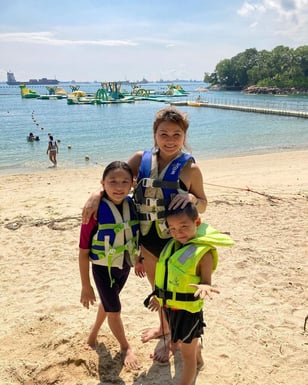 Get ready to climb, slide, leap and bounce your way through Hydrodash, Singapore's very first floating aqua park. Located just off Sentosa's Palawan beach, this inflatable playground is split into four zones with various difficulty levels.
Level 1 is dedicated to kids aged five to six years old, while levels 2, 3 and 4 are for seven and above.
Thrillseekers can look forward to leaping off a 3m-tall springboard and sliding off the Action Tower after bouldering your way up the knotted ropes!
Address: Palawan Beach at Sentosa Island, Singapore 098498
Price: An hour worth of access is S$13 for kids (5-6 years old) and S$18 for adults | 2 hours worth of access is S$26 for kids and S$36 for adults
Time: 12pm to 6pm on Weekdays | 10am to 7pm on Weekends, Public Holidays and School Holidays
Ongoing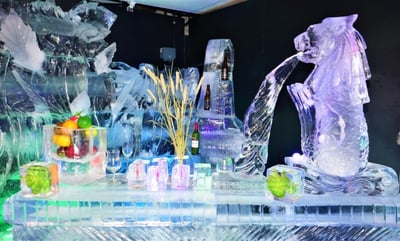 Are you missing your winter holidays? Well, you and your family can still experience snow at Snow City.
From S$12, get one hour of snow play, which includes rental of winter coat and boots. For families with more budget, you can opt to go snow tubing, target shooting or solve your family feud with a close quarter battle!
Snow City's Ice Hotel (NEW!)
With the concept of staycations constantly evolving and hotels beginning to explore bolder thematic designs, we think we have seen it all. Well, have you seen a hotel room made of glacial ice?
Certified by Singapore Book of Records as Singapore's first ice hotel, you can expect innovative artistic interpretations of the conventional staycation, with icy art installations resembling hotel rooms, bars and dining rooms.
You can even get craft beers at the ice bar to warm your soul (ironically) if it ever gets too cold.
Address: 21 Jurong Town Hall Road, Singapore 609433
Price: Starting from S$21 for a basic package (an hour of snowplay and a go on the ice bumper car)
Time: 10am to 5pm on Tuesdays to Fridays | 10am to 6pm on weekends and public and school holidays
Ongoing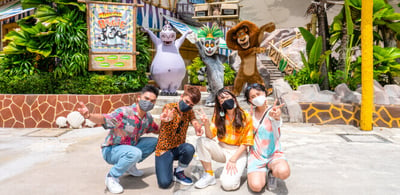 No matter how many times you've brought your family to USS, it never gets boring.
Nothing beats the adrenaline-pumping feeling of riding the fearsome Human & Cylon. If you prefer the more leisurely approach, there are the festive meet-and-greets with the iconic stars from Despicable Me, Sesame Street, Transformers and more.
Also, it's the last chance to visit the Madagascar boat ride before it closes at the end of March to make way for the construction of a new themed zone — Minion Land.
USS will be holding a farewell celebration One Last Boogie! to commemorate the occasion from 10 to 27 March 2022. Join Alex, Gloria, King Julien, Rico, Skipper, Private and Kowalski for one final hurrah at USS.
If you want to catch them in action, you've got to move it, move it, and get your tickets quickly.
Address: 8 Sentosa Gateway, Singapore 098269
Price: Starting from S$58 for a basic package (a one-day ticket, a S$5 retail voucher and a S$10 F&B voucher)
Time: 12pm to 7pm on Thursdays to Sundays
Ongoing, One Last Boogie! begins on 10 March 2022 and ends on 27 March 2022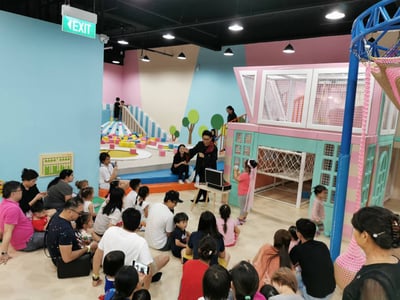 An industrial expert on child-like exhilarations, SMIGY recently opened a second fun realm at Tiong Bahru Plaza that features lively attractions like a vast ball-pit, a beach-like sandpit and many more!
Promising hours of gleeful and light-hearted fun, this fun realm is the perfect canvas for kids to express their boundless creativity.
Recreating the medieval fantasy of knights, dragons and princesses, or a superhero against a hilariously witty villain, children finally have this expansive fun zone that pairs perfectly with their limitless inventiveness.
Address: 302 Tiong Bahru Road, #02-115A, Singapore 168732
Price: Starting at S$19 per hour
Time: 10am to 8pm on Mondays to Thursdays | 10am to 9pm on Fridays to Sundays
Want more ideas of how to spend your March school holidays?
Paying for activities for the entire family? Save more by charging them to these credit cards to get cashback/miles/rewards!