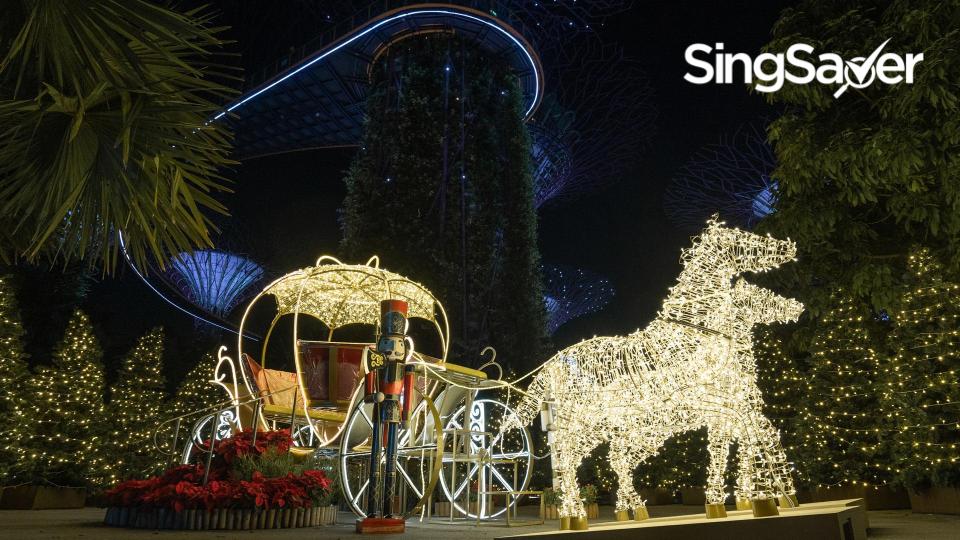 Take a well-deserved break during the coming long weekends with our curated list of activities.
If you ever find yourself with nothing to do in Singapore here's showing you the many things to do in our beautiful island country, as you make your bookings on the right credit card and earn rewards, points and cashback.
In this article, we aim to capture the best activities in Singapore every month, so you can mark your calendar and plan your week around them. We will try to cover a range of our recommended options for the outdoorsy, the adventurous, the artsy, the closet food connoisseur, and the leisure-loving souls. At the risk of quoting a cliche — there's something for everyone here.
Last updated on 10 January 2022.
---
Things to do: Chinese New Year Specials
We're working to update this section! In the meantime, check out nother activities below:
---
Things to do: Explore Singapore
---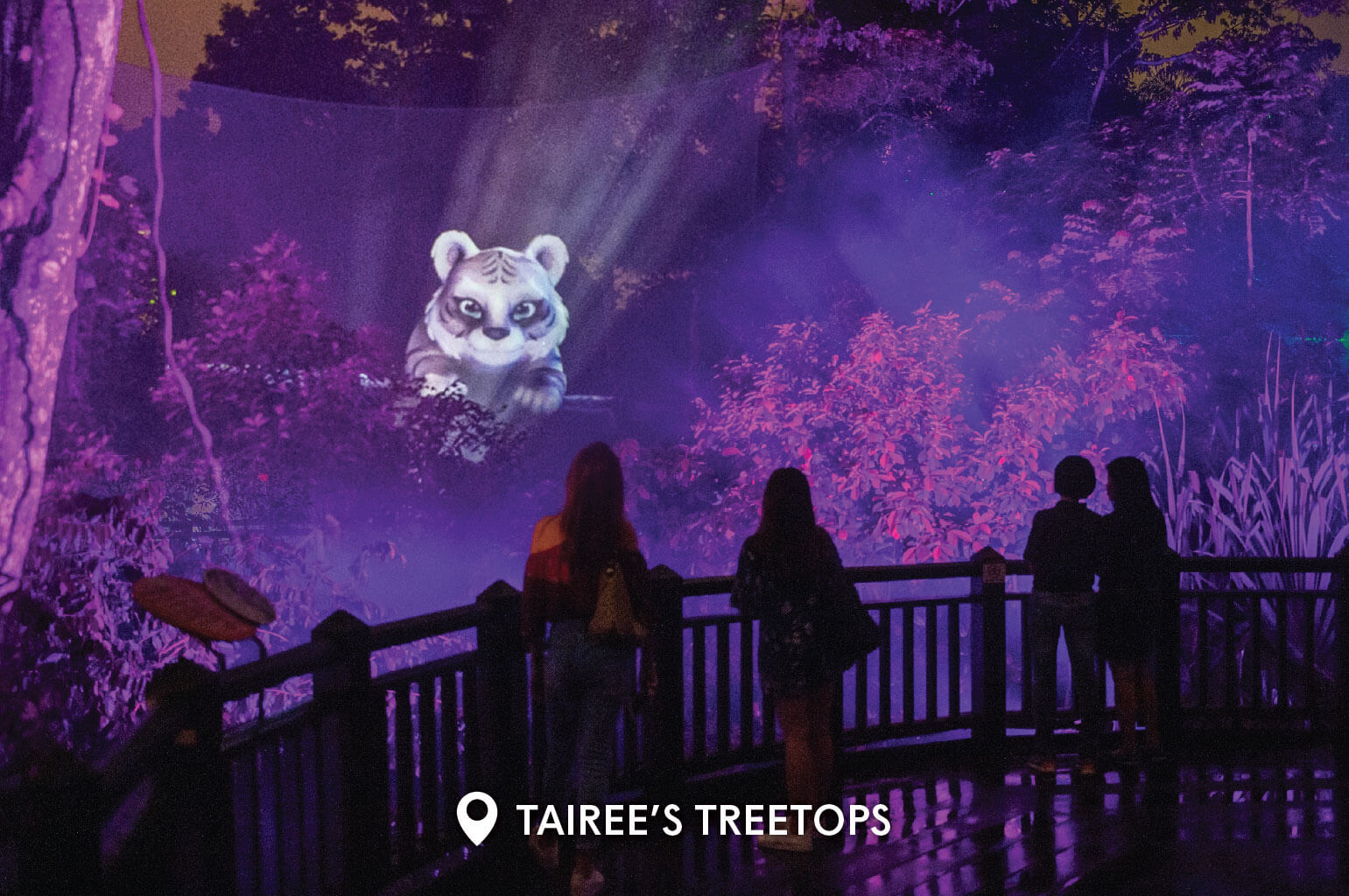 After your exciting journey with the pangolins, cross over to Rainforest Lumina at Singapore Zoo for snowy night walks amidst the multimedia experience that melds nature and technology using the latest in light, projection and audio.
Evenings will be further illuminated with Christmas magic in a final-season special-edition show that runs from 18 November 2021 to 2 January 2022. Join holiday craft activities to decorate Christmas ornaments and complete the Rainforest Lumina's Adventure Quest.
Things to take note of: ​​Night Safari and Rainforest Lumina currently operate on Thursday to Sunday. From 18 November 2021 to 2 January 2022, Night Safari can be booked daily, while Rainforest Lumina will be available on all days except Mondays.
Address: 80 Mandai Lake Road, Singapore 729826
Price: From S$12.60 (Adult/youths) and S$9.80 (Child)
Operating hours: Thursdays to Sundays, 7.15pm to 12am
Till 13 February 2022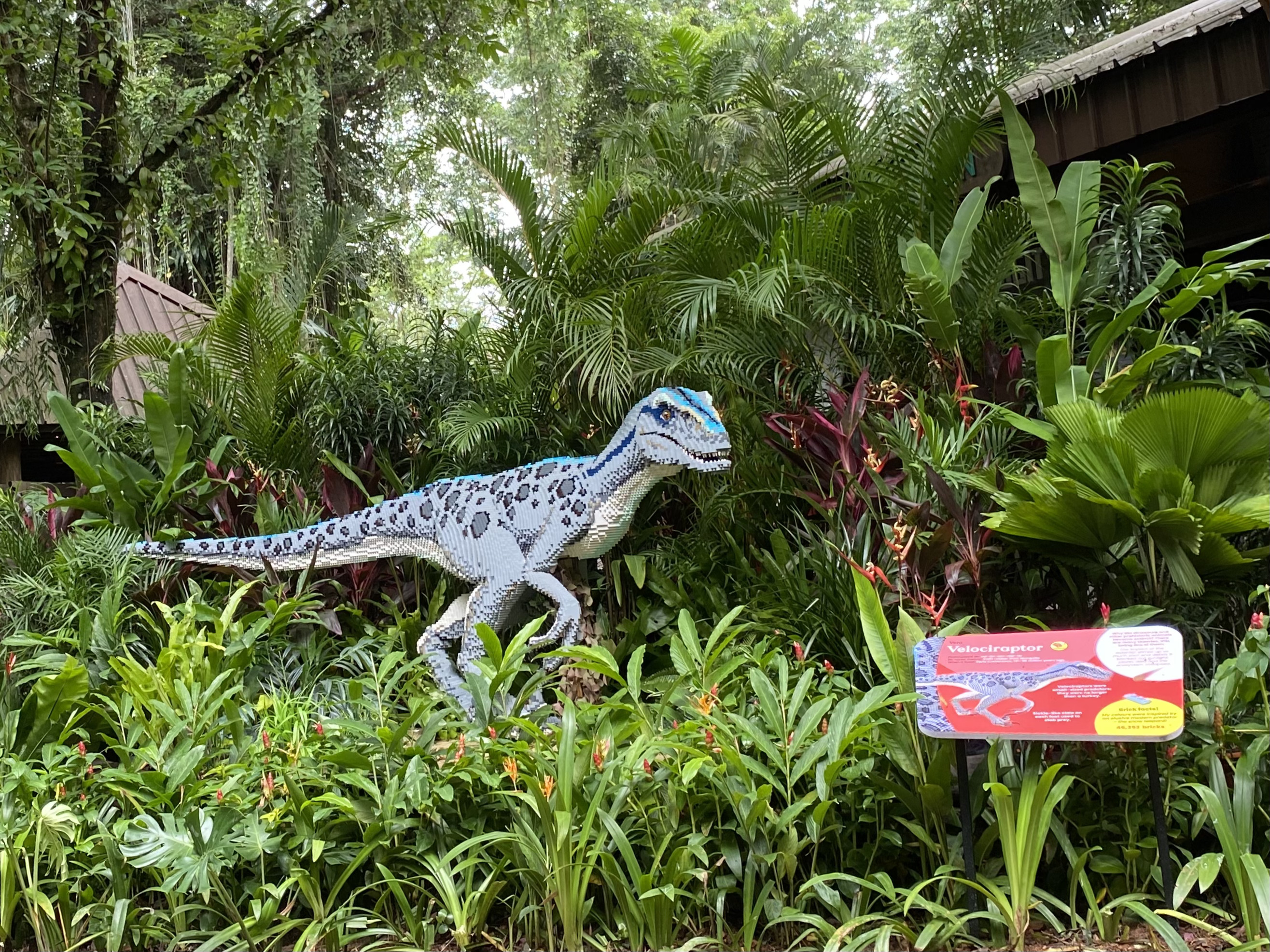 Jurassic Park enthusiasts are in for a treat this coming December!
Relish in the thunderous roars of ancient dinosaurs at Brickosaurs World, Asia's first-ever exhibition of life-size dinosaurs. Featuring terrestrial vertebrates made from over 1.5 million lego bricks as well as an exciting list of immersive labyrinths and puzzles, this interactive playground serves as a historical narrative for adventurous explorers to relive the glorious age of the dinosaurs.
Children visitors can also expect to bring home a complimentary LEGO minifigure after their archaeological visit!
Address: 80 Mandai Lake Road, Singapore 729826
Price: S$82 for adults, S$57 for children (Local citizens enjoy 40% off. Valid until 24 December 2021)
Till 3 May 2022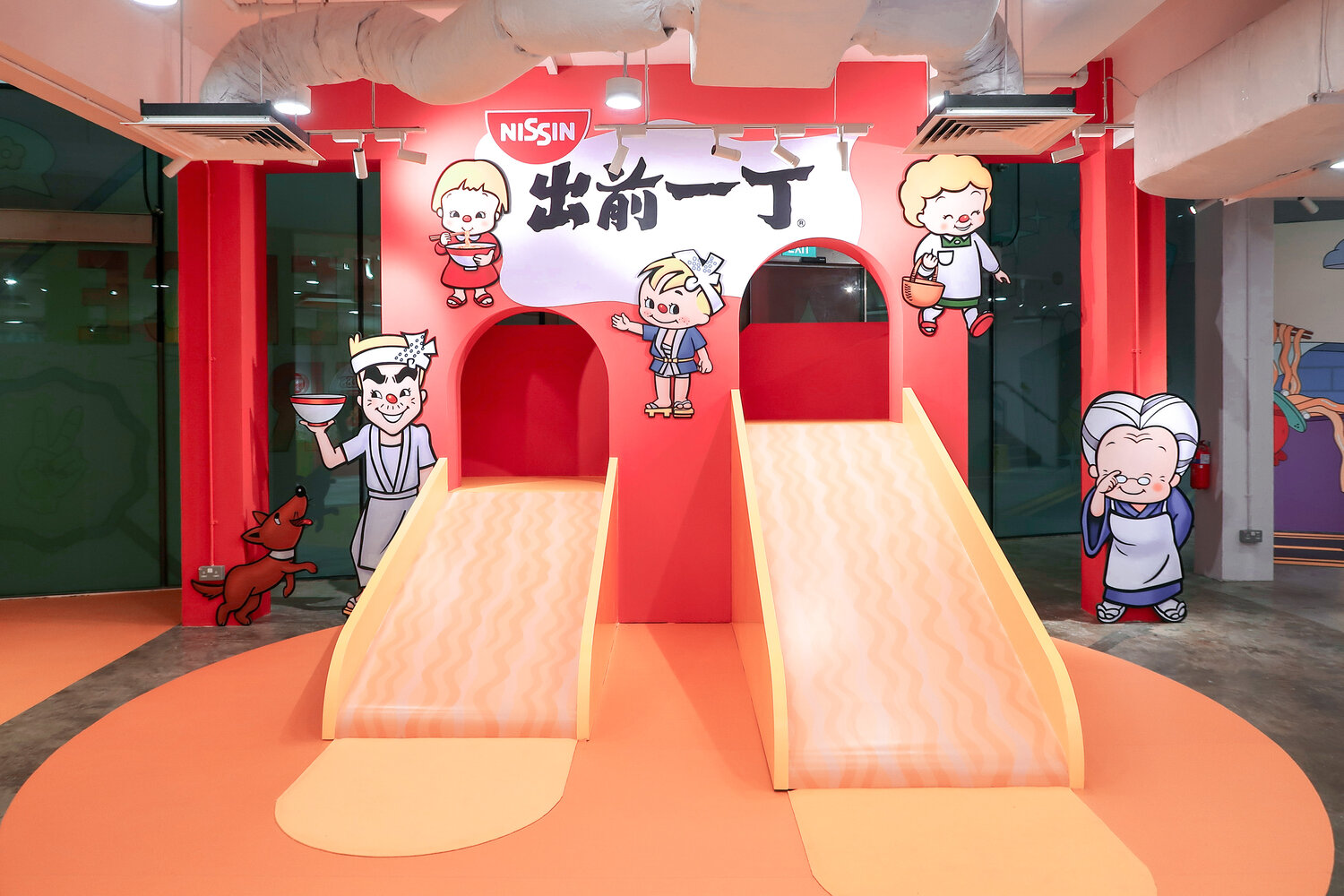 Loved the Ice Cream Museum? Now, it's time to check out Singapore's first ever Instant Noodle-themed playground! Snap pictures and play games with Singapore's favourite instant treat. Find out your favourite flavour and toppings through this exhibition, with slides and photo ops. Unleash your inner child today!
Address: 2 Serangoon Road, #01-51 to #01-54, Tekka Place, Annex Building, Singapore 218227
Price: From S$19
Operating hours: Mondays to Sundays at 10am to 10pm
Ongoing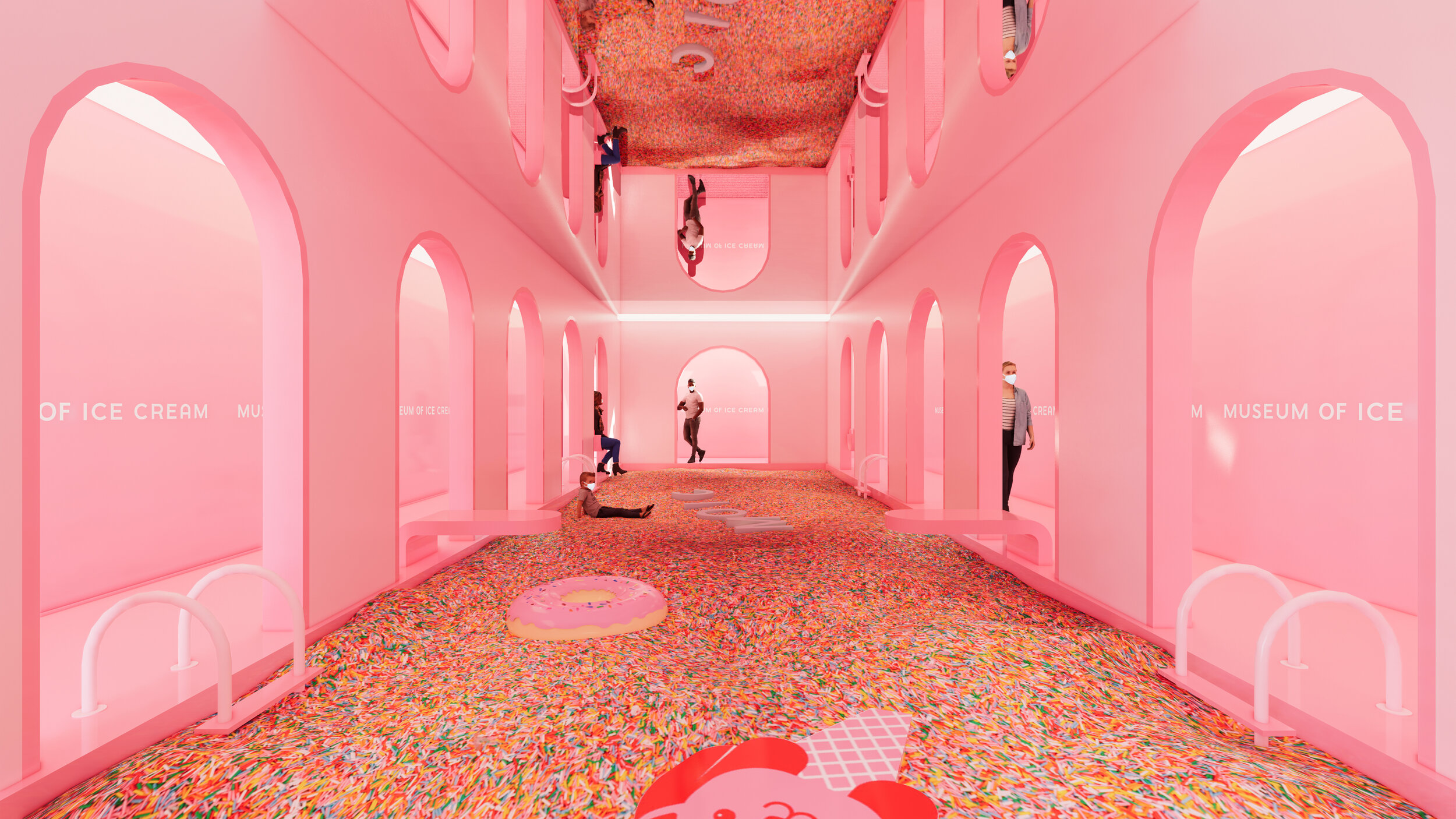 The bright and colourful Museum of Ice Cream (MOIC) has made its way to sunny Singapore! Take a dive into the largest Instagram-famous sprinkle pool or pose next to the Singapore-inspired 'Dragon Playground'. With 14 unique multi-sensory installations, you'll be in for a real treat at the Museum of Ice Cream.
If you get peckish during your visit, there is a café onsite to satisfy your sweet tooth. Check out signature MOIC flavours as you sip on coffee, tea or a milkshake!
Get your hands on specially made merchandise for MOIC Singapore, such as workout gear and accessories.
Address: 100 Loewen Road, Dempsey, Singapore 248837
Price: From S$38
Time: Thursdays to Sundays at 10am to 10.30pm
Ongoing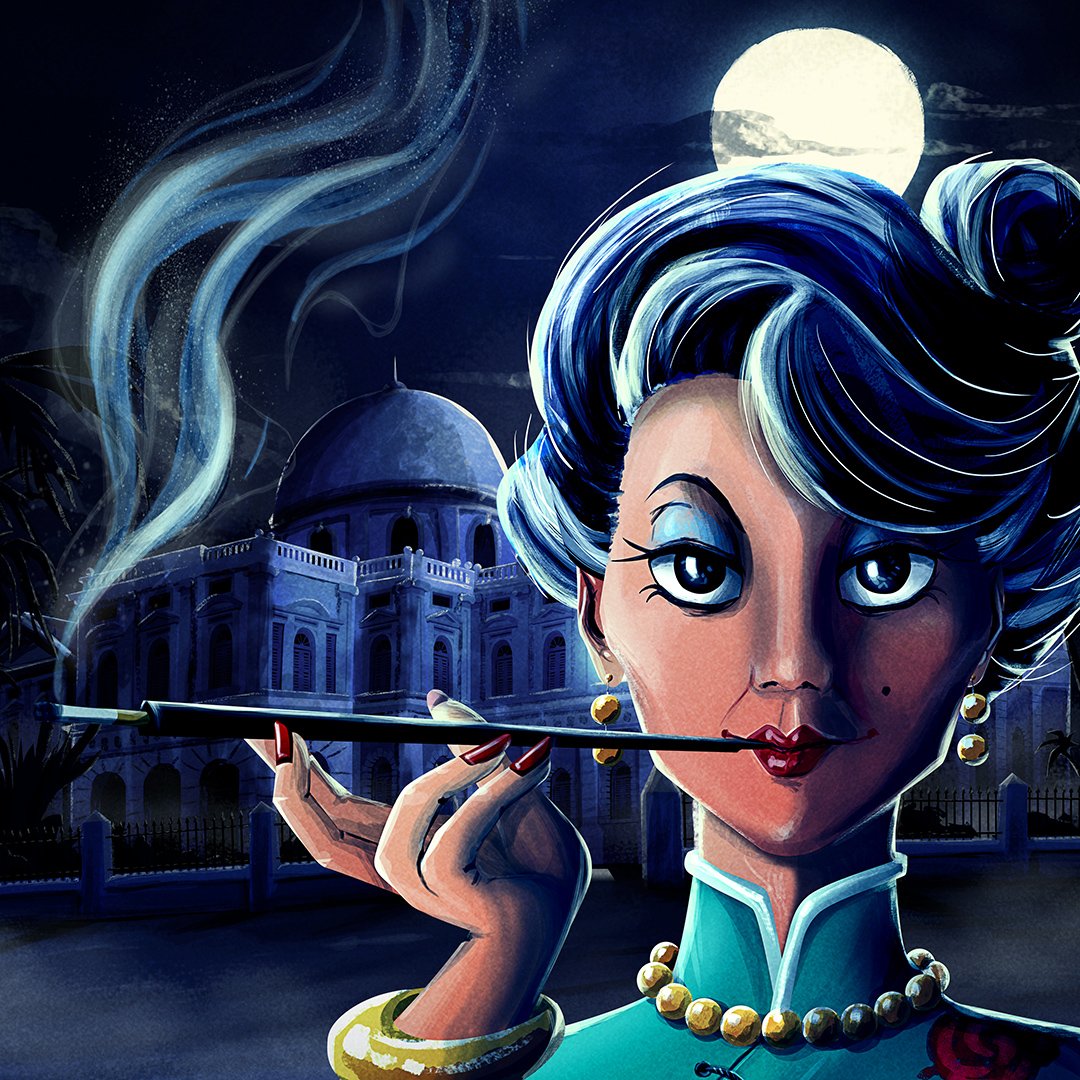 The enchanting, exotic Chituma sculpture has been stolen before its grand reveal! It is on you and your trusty detective buddies to trace the clues back to the thief and restore the statue to its resting place at the National Art museum.
Integrating both offline and online elements in this interactive puzzle, this game will require you to gather a team of up to eight members in order to gain access to the case synopsis and location details through its app.
As the game is geo-fenced, you must be at the starting location and gameplay area to experience it.
Address: To be revealed prior to activity
Price: S$45 for a group of up to eight people
Time: 9am to 7pm (Puzzle hunt is expected to last two hours)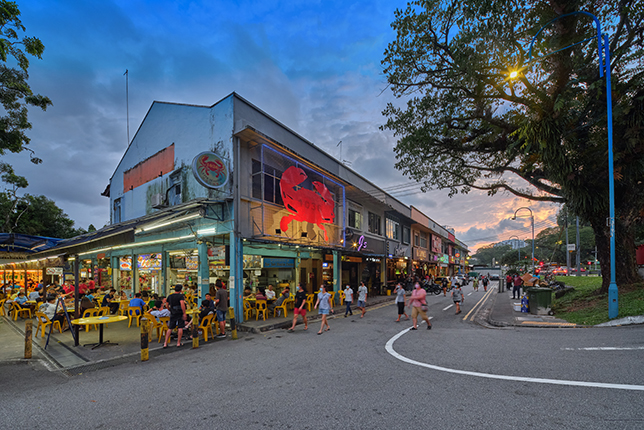 Did you know that Sembawang was home to a former British naval base? Explore the trail and learn about the rich history of the northern coastal town that many Singaporeans are probably not aware of. This historic trail will take you to the former Admiralty House, past the iconic black and white colonial houses, to finally end at the row of shophouses at Sembawang Strip.
The trail can be done at your own time and you can make a date of it or an excursion with family. There are three suggested short trails that can take you about two to three hours to complete (with public transportation). Download the trail booklet and get movin'!
Address: Depends on the trail you take
Price: Free
Ongoing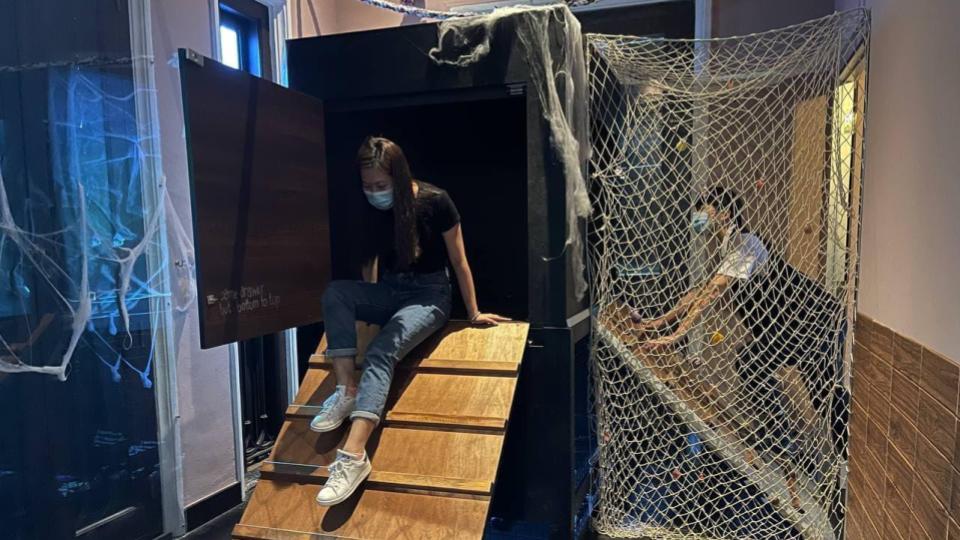 Located on the second level of Gedung Kuning, Amazing Chambers Singapura is an escape room in Singapore with five interactive games — Sang Nila Utama And The Lost Crown, Sisters' Island, The Princess Of Radin Mas, 1603 – Changi Naval Battle and Leftenan Adnan – The Battle Of Bukit Chandu.
Showcasing over 800 years of Singapore's history, Amazing Chambers Singapura promises a fun and interactive escape room experience for both children and adults.
Address: 73 Sultan Gate, Singapore 198497
Price: From S$34.90
Ongoing
Miss the pre-COVID-19 days of carnivals at overcrowded pasar malams (night markets) with mini bumper cars, viking ships and Ferris wheels? Now you can experience it once more, albeit on a smaller scale.
Operating Thursdays to Sundays from 5pm to 8pm, the beloved Uncle Ringo Carnival will feature popular rides such as the pirate ship, mini carousel, train ride and Ferris wheel. Once you've had your fun, take a stroll through the mini Jurassic Park, which will surely delight kids and adults alike.
Address: Social Innovation Park, 50 Punggol East, Singapore 828826
Price: Free to enter
Wag & Wild, Singapore's newest and largest waterpark for dogs, is THE place to go for your doggos to have a fun time under the sun.
There's over 19,000 square feet of space, which includes amenities such as a large pool, floaties, and even a mushroom waterfall, for your furbabies to go wild. Oh, did we also mention that humans are allowed in the pool too? Yay, double the fun!
Address: 2 Jurong Gateway Road, #01-13, Singapore 608512
Price: S$29.96
Ongoing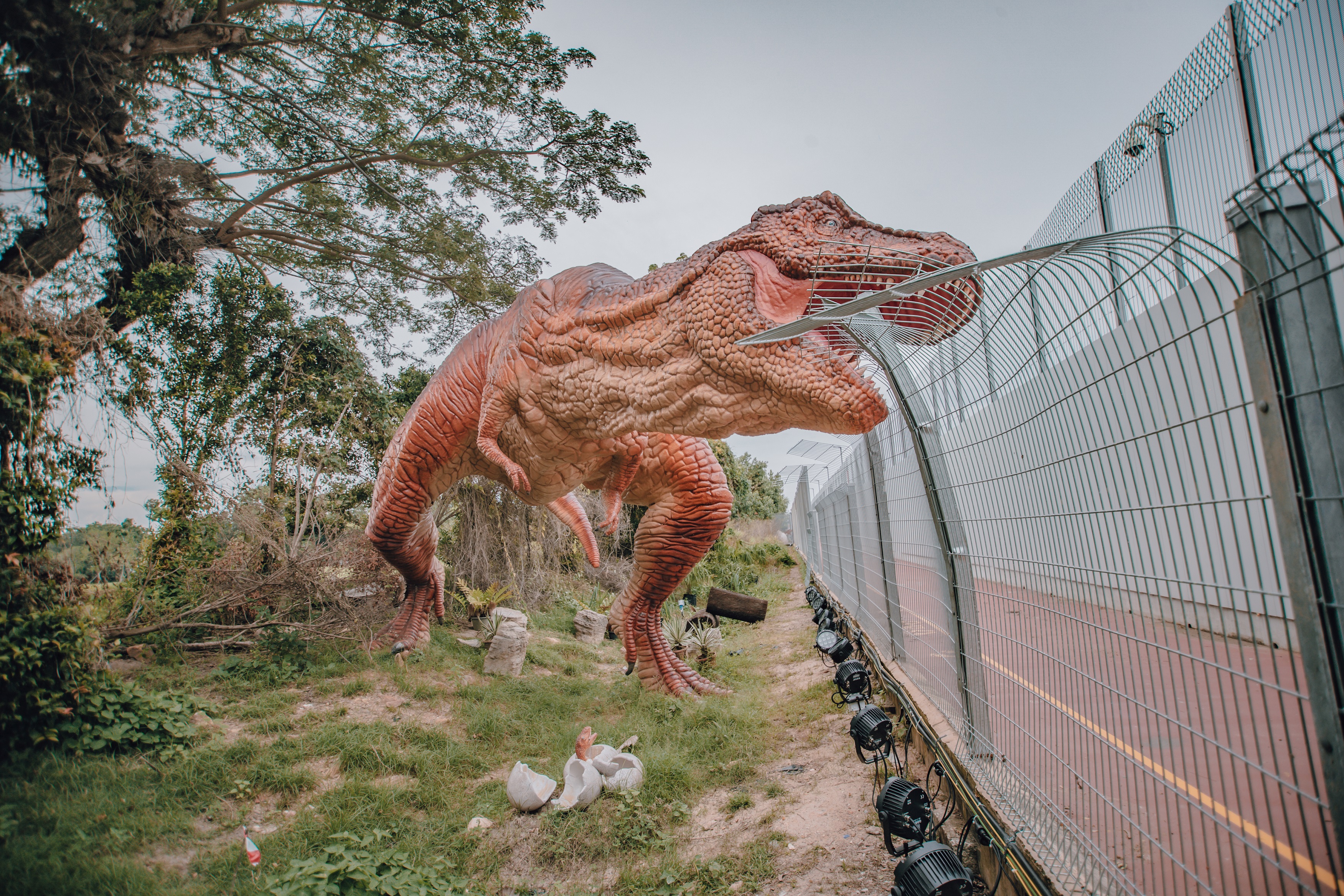 And you thought Changi was done with its newest marvellous offering? Nope. Hit Jurassic Mile with your family for a fun day out with the kids. Singapore's largest permanent outdoor display of life-sized dinosaurs with more than 20 different prehistoric creatures from nine different species — all stretched over one kilometre of the cycling and jogging path.
The tallest dinosaur stands at almost 5 meters high, and there's one that even flies! The best part is you can get there on foot or by renting a bike from GoCycling or from East Coast Park via the Changi Coastal Park Connector. And the even better part? It's free and open 24 hours.
Address: Drop-off point inside the Hub & Spoke car park (right opposite the café) or at Changi Airport Terminal 2, beside Car Park 2A. The on-ground signage will lead you to Hub & Spoke.
Price: Free
Ongoing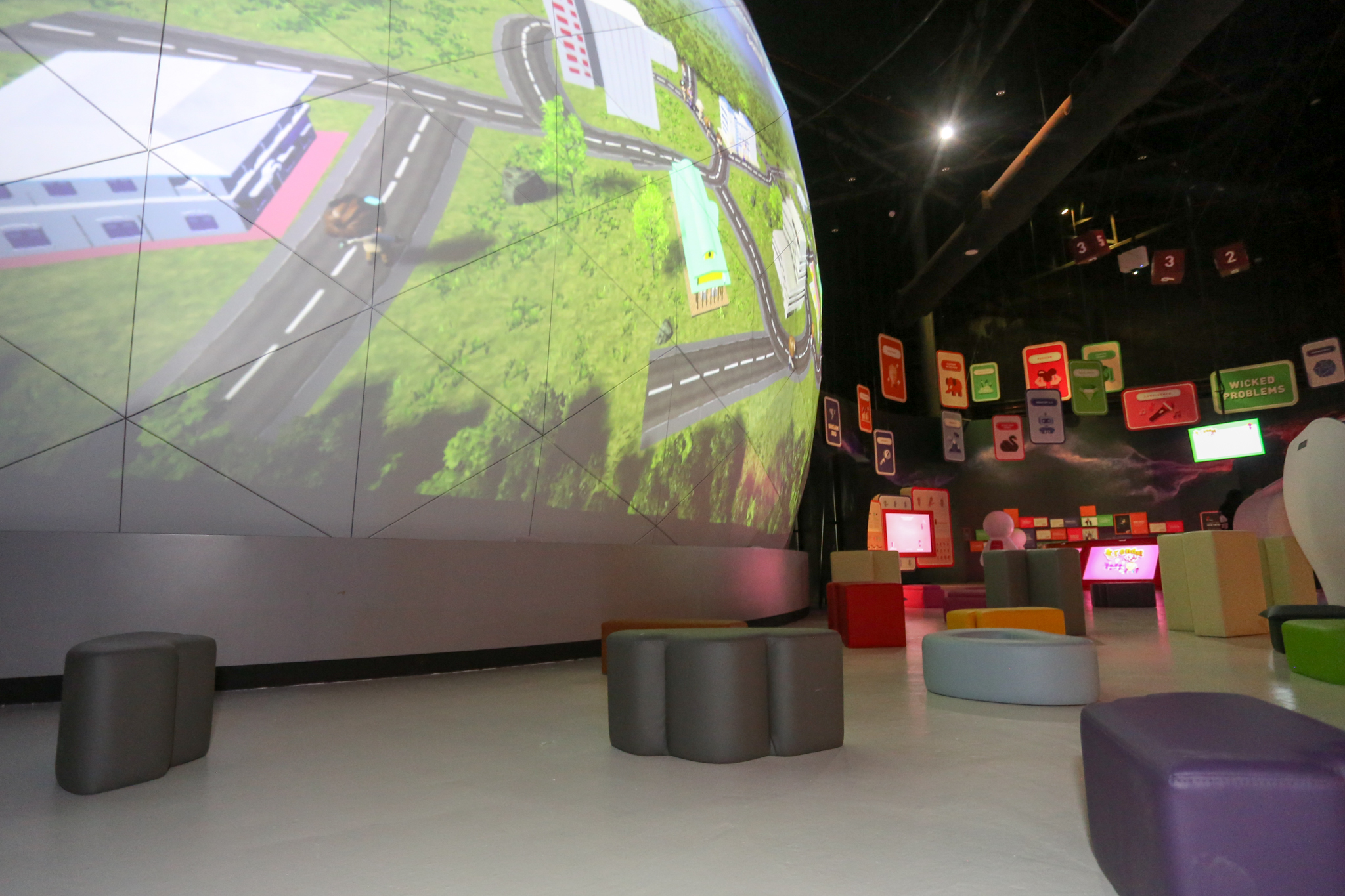 Revisit contemporary Singapore through illuminating lenses that envision our future. Through a collection of multi-sensory digital interactives, behold the ingenuity of our defense and security capabilities while you appreciate the unity of our social fabric. Witness how our current path has been defined by the many hardships and adversities we and our ancestors have overcome, with our people and technology serving as the bedrock of our nation.
While at this permanent gallery, be inspired by the power we hold in defining our future.
Address: 510 Upper Jurong Rd, Singapore 638365
Price: Free (for Singaporeans and PRs), S$10 for non-Singaporeans
Time: 11am to 8pm
Ongoing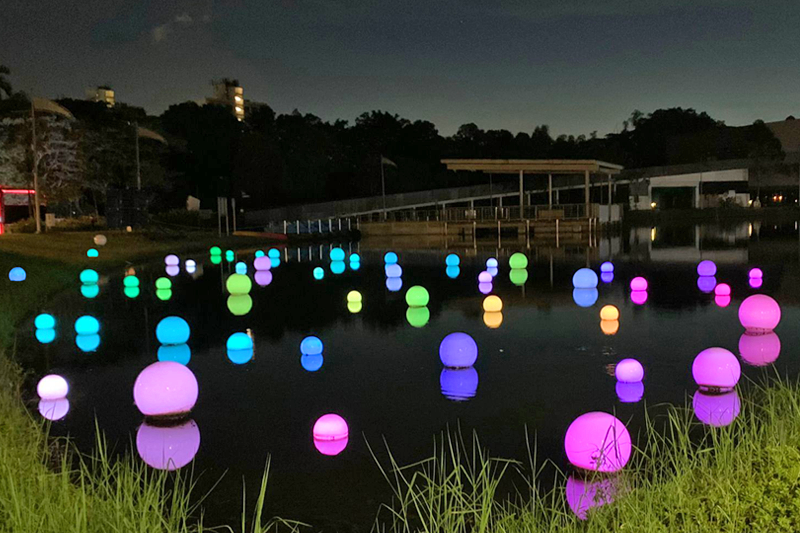 Celebrating 25 years of artistic charm, the Singapore Discovery Centre is commemorating this special anniversary with a lineup of delightful installations and activities.
Its principal exhibit, The Silver Lining, is a layered paper cloud and light bulb installation that alludes to a hopeful and optimistic future. Make sure to also drop by Rainbow Mist, an aquatic installation consisting of luminous floating lights on Discovery lake.
Address: 510 Upper Jurong Rd, Singapore 638365
Price: Free (for Singaporeans and PRs), S$10 for non-Singaporeans
Time: 11am to 8pm, (Rainbow Mist is only accessible from 6pm to 8pm)
20 November 2021 to 3 January 2022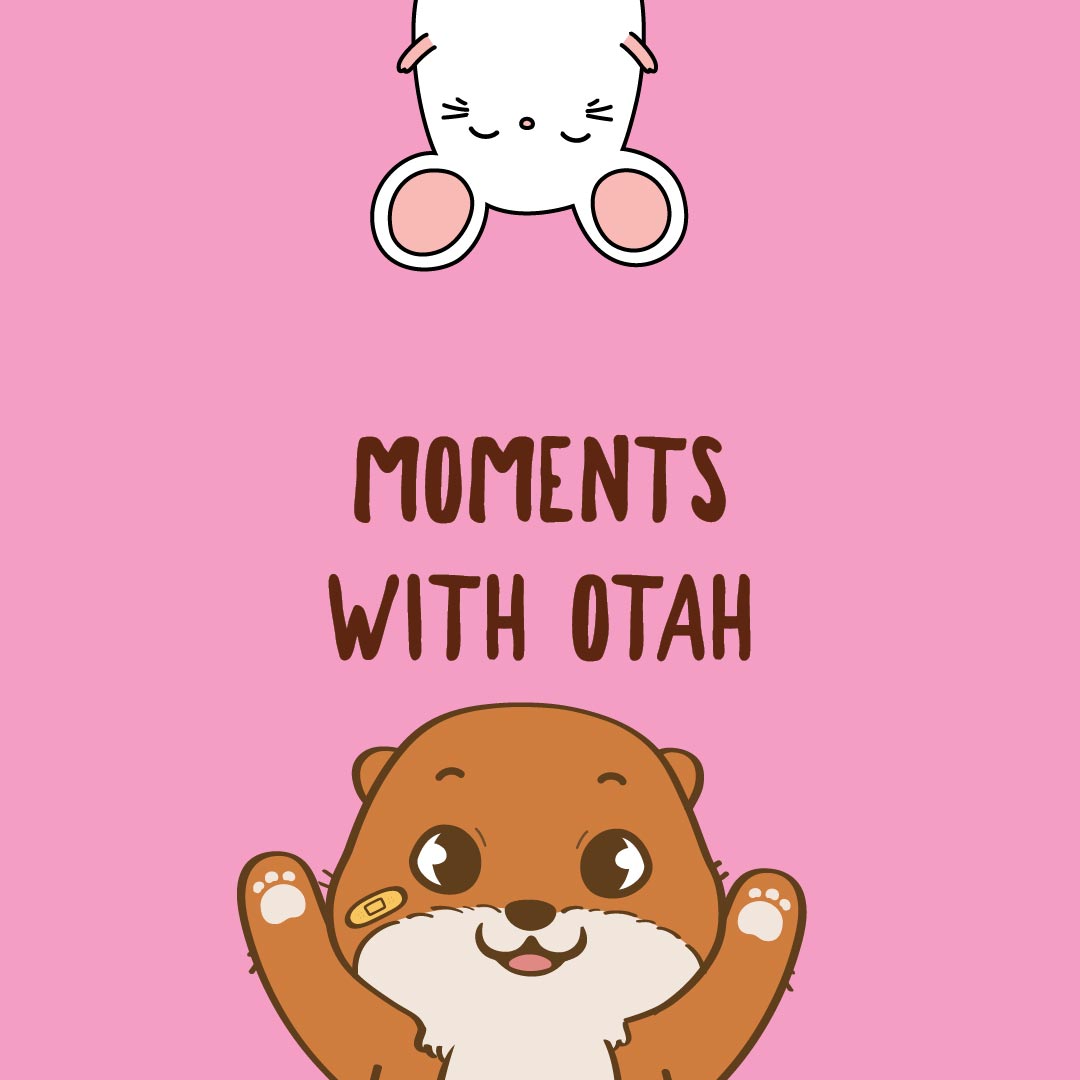 To infinity and beyond!
Help Otah and his affable friends assemble a rocket for build-a-rocket day and launch it into outer space. During this journey, meet and connect with Otah's gang as you work together to complete mini missions in an immersive narrative.
Address: 18 Marina Gardens Dr, Singapore 018953
Price: S$24 (2 participants minimally)
Time: 1pm to 7pm (weekdays), 10am to 7pm (weekends), Closed on Tuesdays
14 June 2021 to 3 January 2022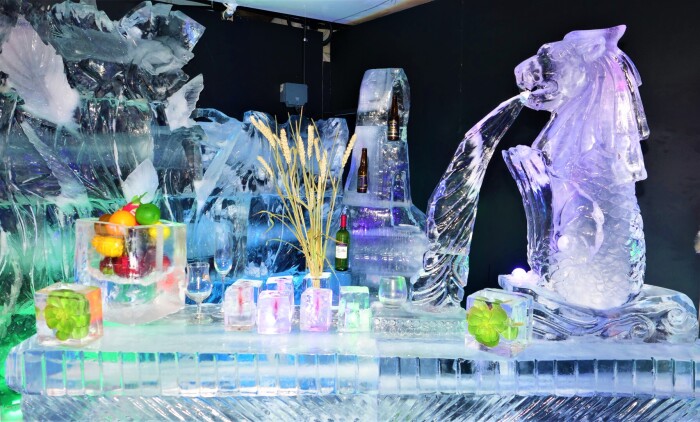 With the concept of staycations constantly evolving, and hotels beginning to explore bolder thematic designs, we think we have seen it all. Well, have you seen a hotel room made of glacial ice? Certified by Singapore Book of Records as Singapore's first ice hotel, you can expect innovative artistic interpretations of the conventional staycation, with icy art installations resembling hotel rooms, bars and dining rooms. You can even get craft beers at the ice bar to warm your soul if it ever gets too cold.
Address: 21 Jurong Town Hall Rd, Singapore 609433
Price: From S$16.80
Time: 10am to 6pm
Ongoing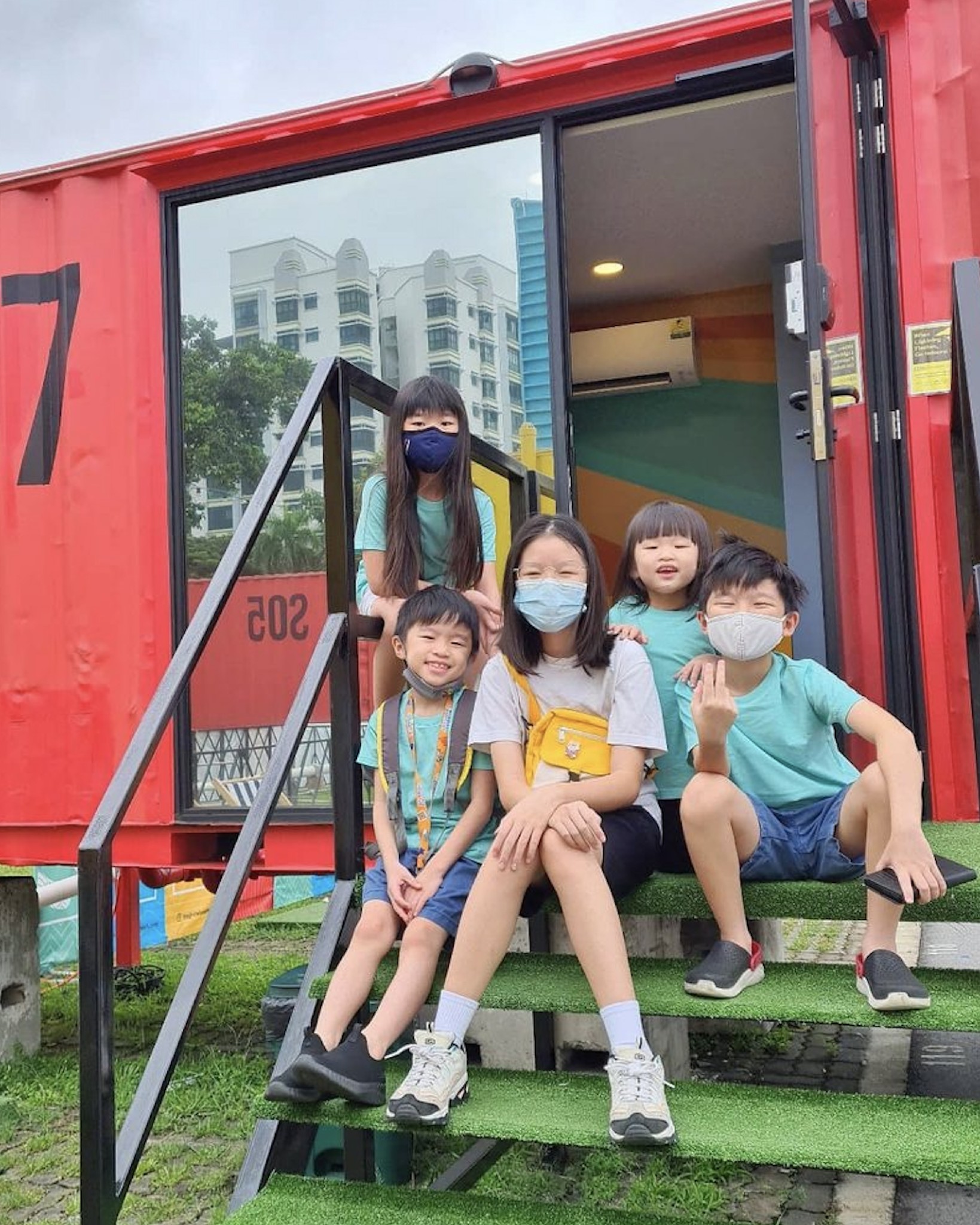 Staycations, while therapeutic, can get old after a while. With Singapore's first roving container hotel, you can finally reinvent the novelty of staycations with its uniquely themed rooms. Located within Downtown East's compound, you are right in the heart of the dreamy bustle that defines this activity hub. After settling into your room, visit the art installations or take up one of its many experiential workshops. If you are looking for some thrills and spills, dive into Wild Wild Wet's many aquatic rides or ride its pop-up carnival's giant inflatables.
Address: Downtown East, 1 Pasir Ris Close, Singapore 519599
13 October 2021 to 20 March 2022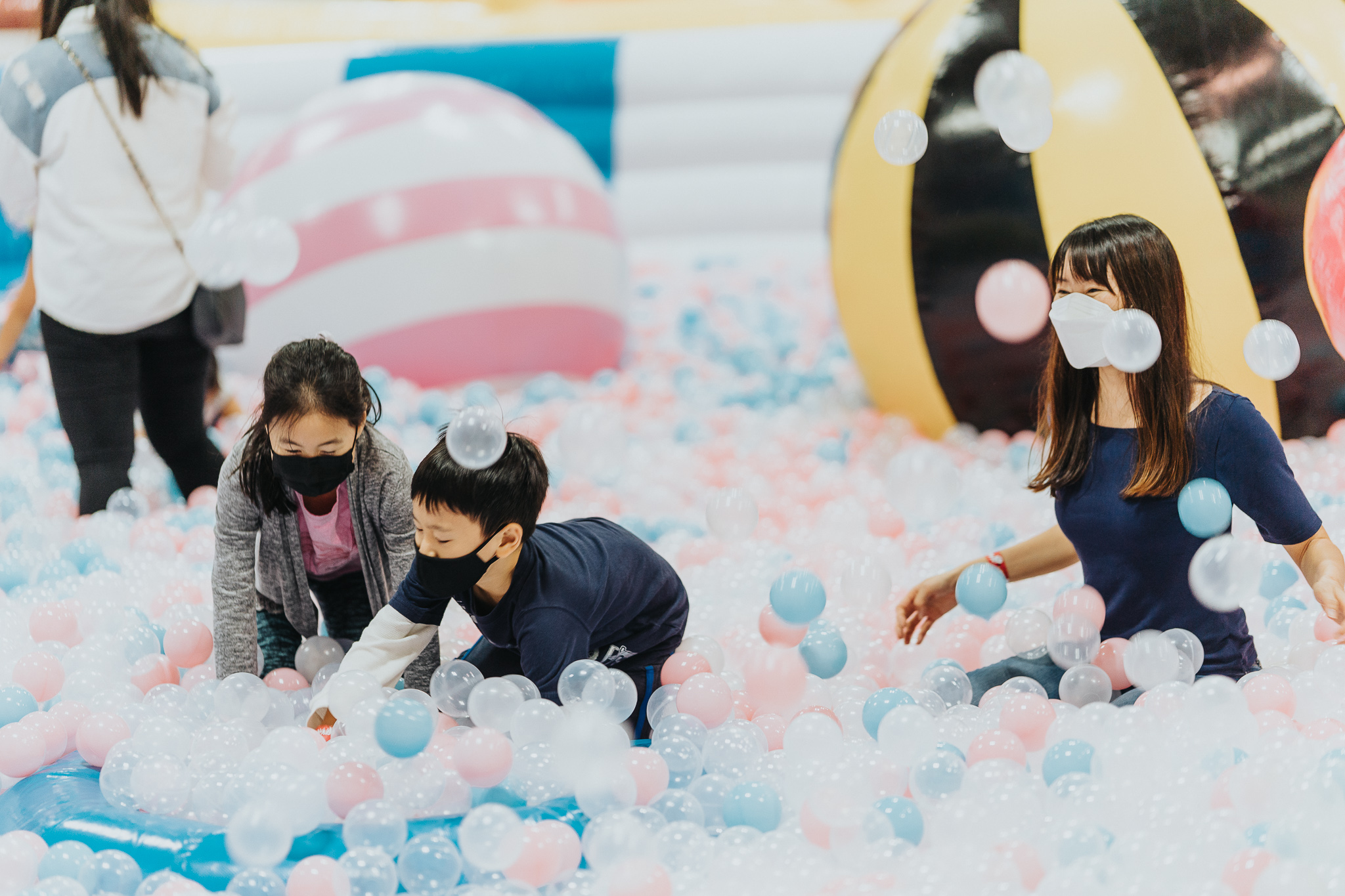 Give in to your child-like sense of wonder at Jumptopia's inflatable park. Boasting over 15 giant castles, this bouncy sanctum will appeal to those seeking some thrill and fun.
If the obstacles are large, just jump higher!
Address: 10 Bayfront Ave, Singapore 018956
Price: S$28
Time: 10am to 9pm (15 minutes cleaning every two hours)
19 November 2021 to 23 January 2022
---
Things to do: Virtual activities
---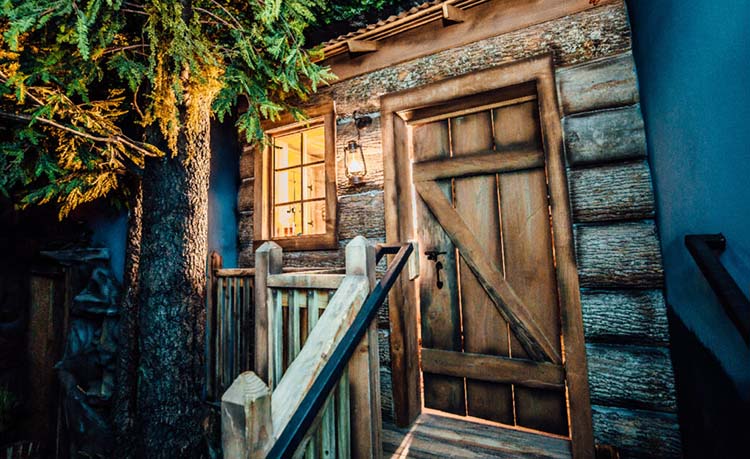 Escape rooms from the comfort of your own home? Sign us up! Hosted by Game Guides, Remote Adventures most closely resemble traditional escape rooms and you can play it in real time. The virtual escape room is based in the USA and features escape rooms in New York City and San Francisco — the closest we can get to travelling for now.
Address: Online
Ongoing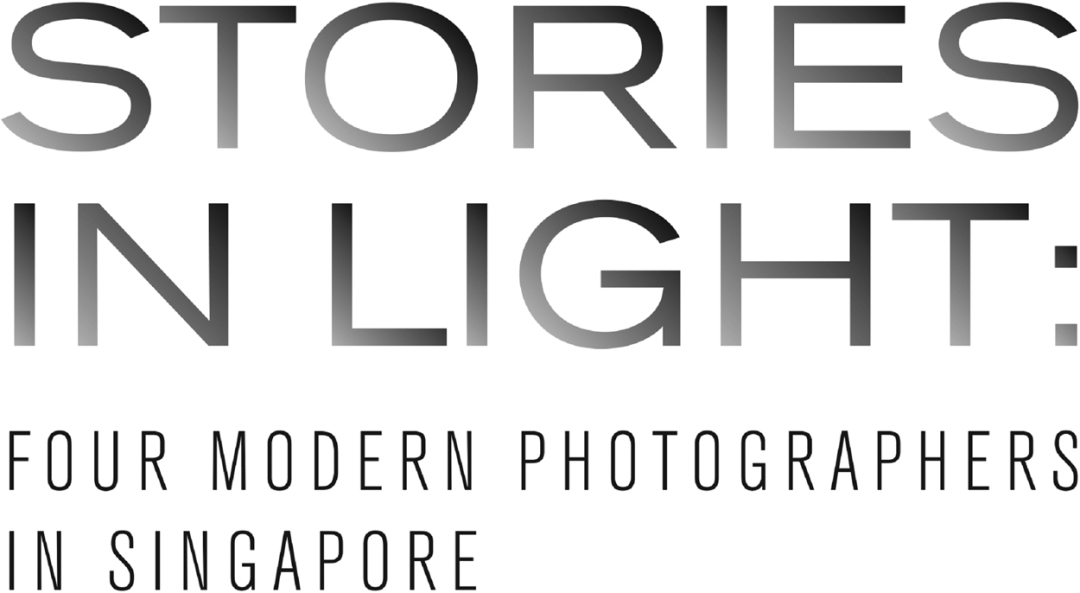 This virtual gallery features four photographers who changed the game of modern photography in Singapore. Lee Sow Lim, Lee Lim, Lim Kwong Ling and Tan Lip Seng have been hailed as influential members of the photography community, actively shaping the community through their roles as educators and mentors.
This exhibition showcases our emerging nation during political urban change through their lens.
Address: Online
Till 22 February 2023
Solve murder mysteries and go on an intriguing web adventure with this series by comic artist Troy Chin for free from the comfort of your own home. Our recommendation: Have a go at A Red Sky at Dawn, an interactive murder mystery set in 1941 Singapore. We don't want to spoil too much, so you'll just have to play the game and find out more yourselves!
Address: Online
Price: Free
Ongoing
After numerous delays and false starts, the Singapore – Hong Kong Air Travel Bubble is set to take off on 26 May 2021. If you're one of those lucky (and rich) enough to snag flight tickets, good for you. But if not, you can always digitally visit the land of dim sum through photographs and poetry by 16 poets.
Eight Singaporeans and eight Hong Kongers were paired up as pandemic pen pals, and asked to share photos of their favourite places in their home city. After that, each one of them wrote a poem about their favourite place, and another poem about their partner's.
Address: Online
Price: Free
Till 20 February 2022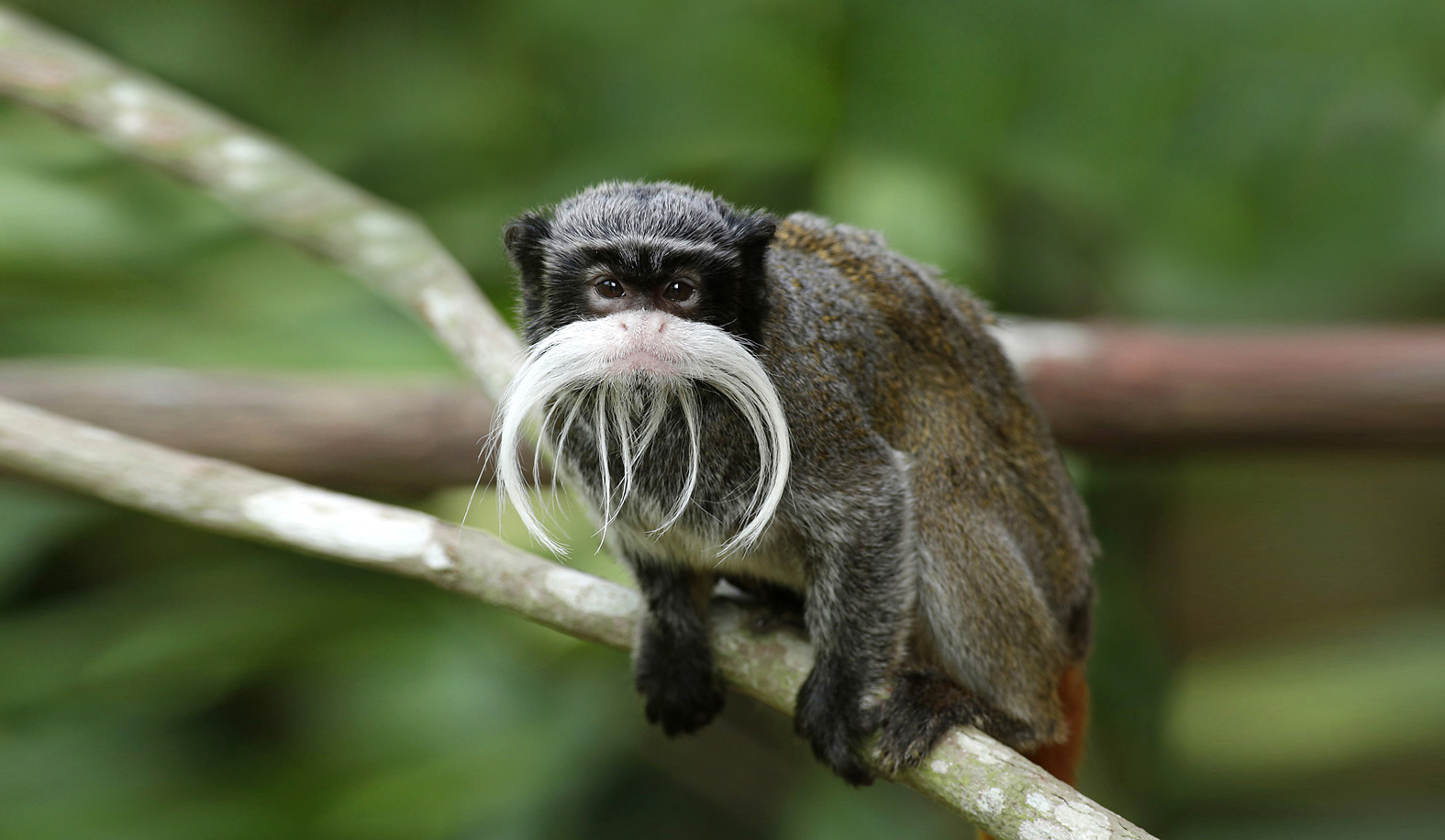 Go behind the scenes and interact virtually with the animal and human personalities from Wildlife Reserves Singapore again as Hello From The Wild Side returns for a second season with a newly curated Zoo Explained! segment.
This live virtual experience is a unique opportunity to discover the zoo's animal family such as the rhino baby and stars of the Animal Friends Show. Also, get to meet the individuals involved in caring for the animals and learn about animal behaviour, rehabilitation, and wildlife nutrition.
Address: Zoom, online
Price: S$10 per session
Ongoing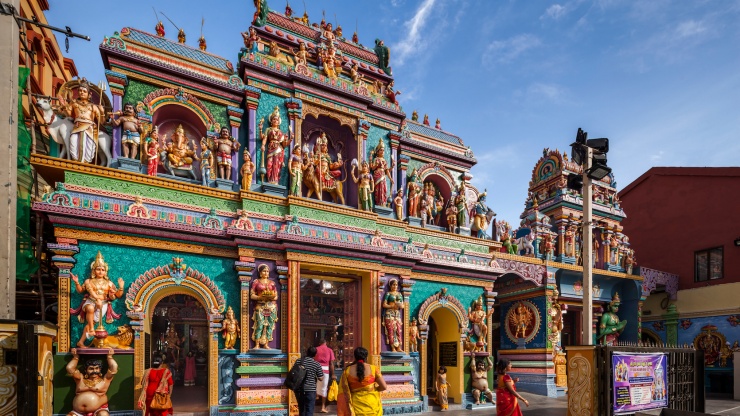 Virtually tour through Little India and appreciate the murals drawn by local artists that depict stories of Singapore's past. After the tour, join a virtual workshop led by local studio ArtFlock, where you can create your own mixed-media art piece. You will receive the full kit of materials you might need, such as paint, brushes, canvas and cutouts of buildings.
Address: Online
Price: S$40/ person
Ongoing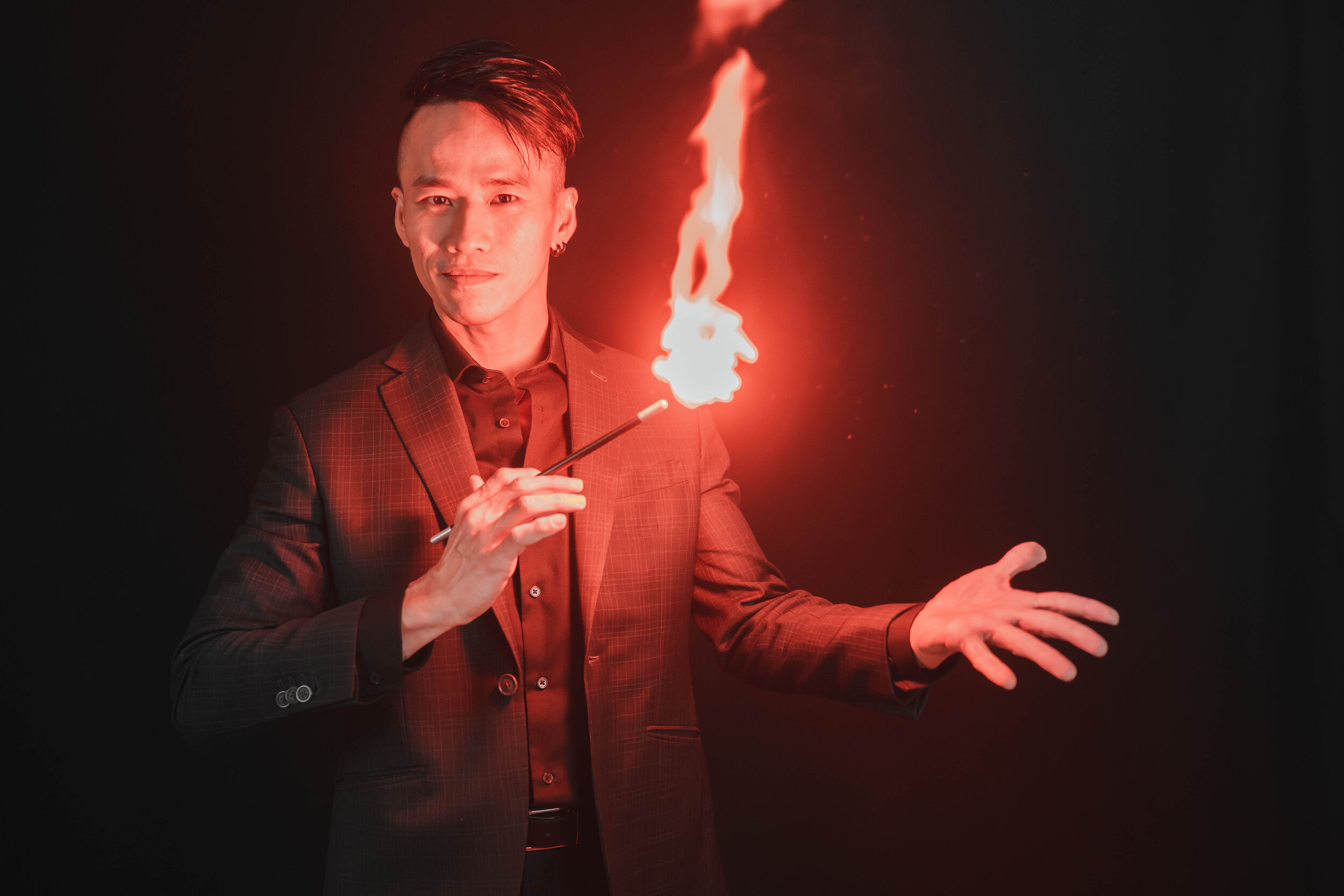 This interactive virtual magic show by magician Sng Ming Da will blow your mind. Be entranced by his personality and humour as he takes you along on this highly interactive journey of magic, mind-reading and entertainment.
Address: Online
Price: From S$25
Ongoing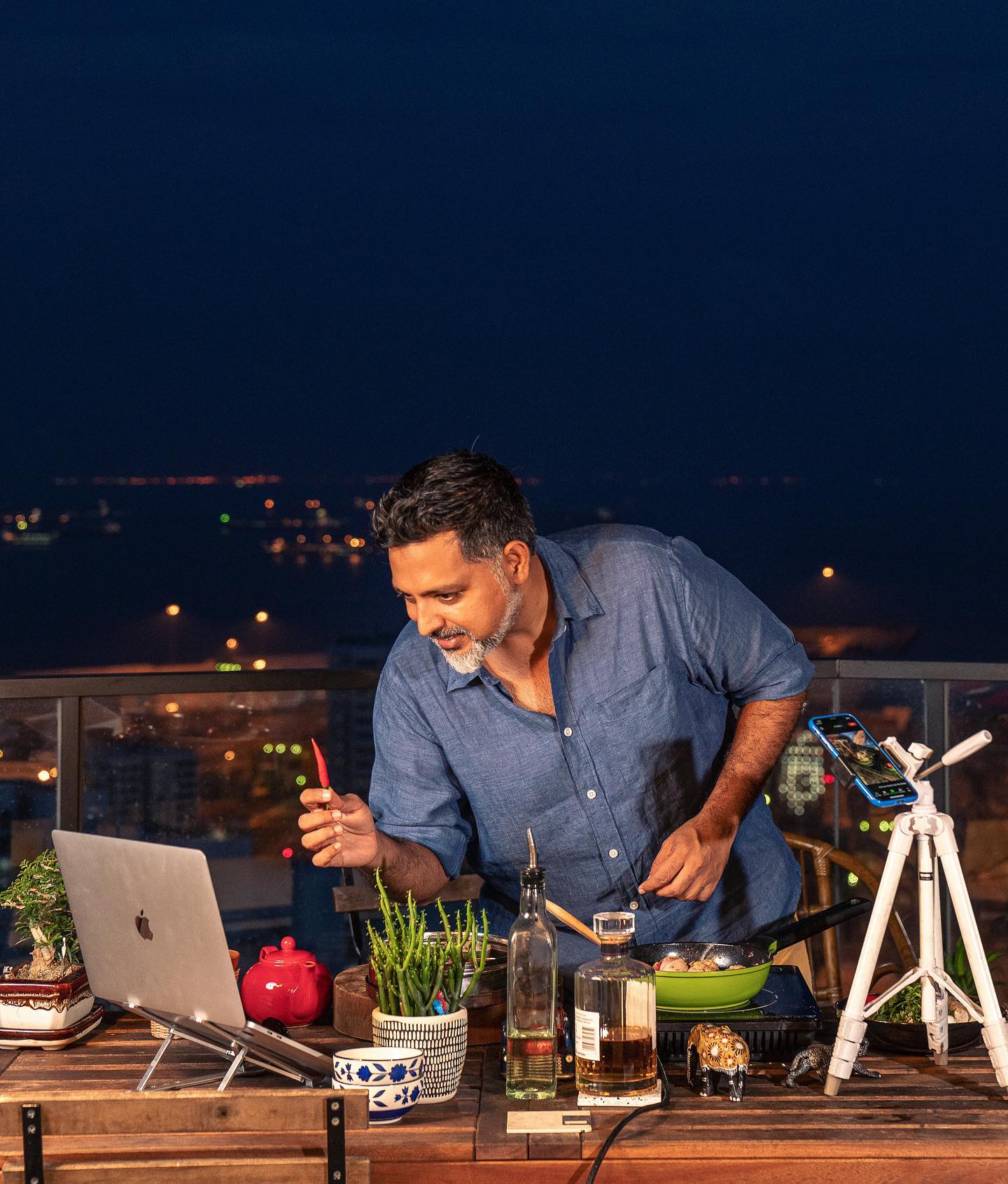 Expand your culinary palette with Dhruv Shanker, who will show you how to whip up South Indian delicacies in the comfort of your kitchen.
Address: Online
Price: S$175
Ongoing
---
Things to do: Art and culture
---
This exciting and delightful exhibition is a tribute to Mickey Mouse, the icon that has delighted the hearts of everyone across the decades. Originally from the Downtown Disney District at Disneyland Resort in California, Pop-Up Disney! A Mickey Celebration makes its way to Asia for the first time ever.
Step inside seven different imaginatively themed experiences inspired by Mickey Mouse. Whether you're cosying up in the 'Mickey and Minnie's Love' room or getting lost in an infinity of Mickey ear hats in the 'Forever Mickey' room, every moment at this pop-up is Insta-worthy.
Address: Suntec Convention Centre, Level 3, Suntec City Tower 1, Raffles Boulevard, Singapore 039593
Price: From S$26
19 November 2021 to 20 March 2022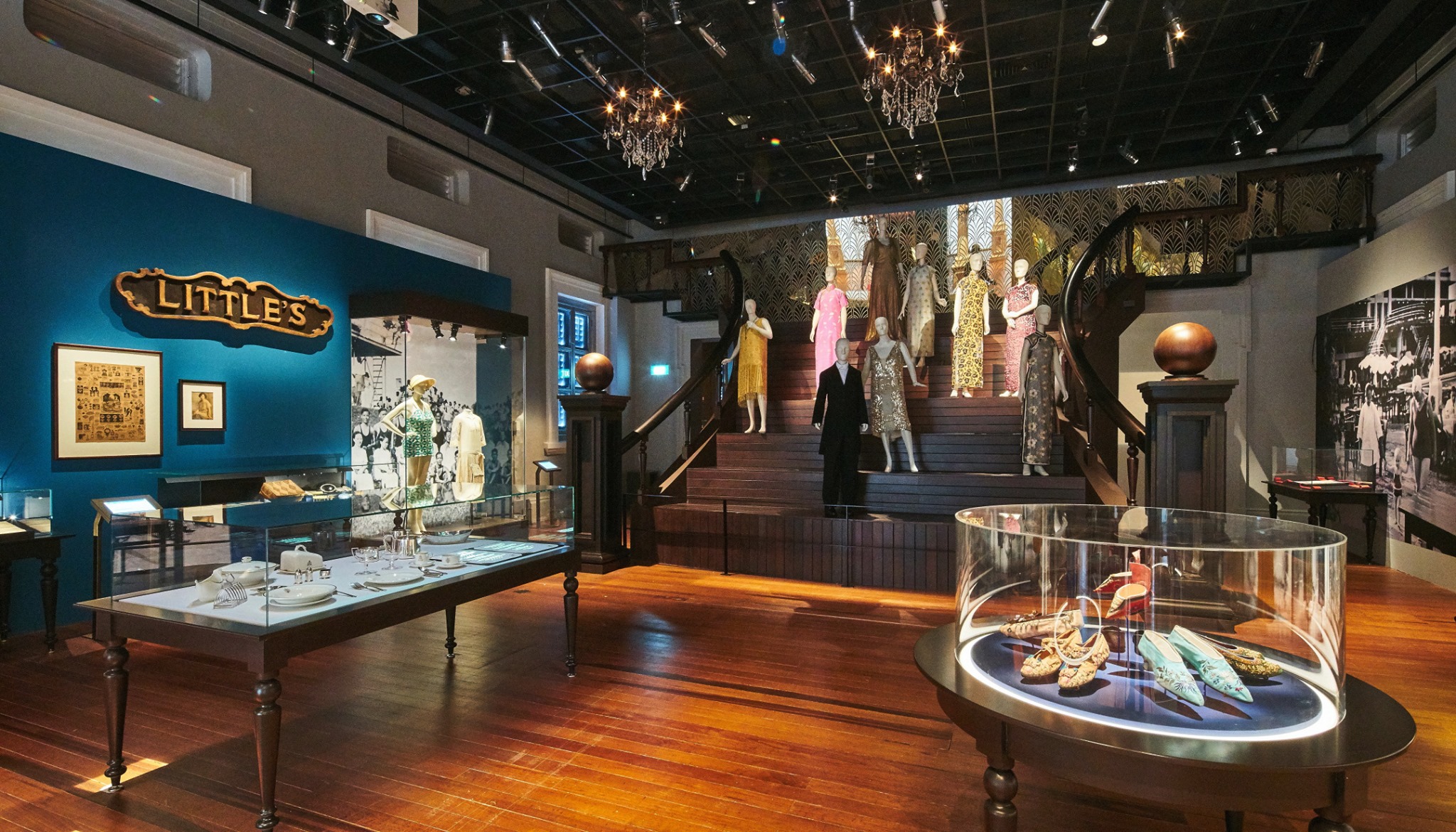 Marking 50 years of preservation in Singapore, the PSM50: Golden Jubilee of Preservation in Singapore exhibition brings you a showcase of all 73 national monuments through various artworks and exhibits. Learn all about the history and significance behind these treasured buildings, and discover the milestones in Singapore's preservation journey till date.
Address: Longer Concourse, National Museum of Singapore, 93 Stamford Rd, Singapore 178897
Price: Free
13 November 2021 to 2 January 2022
In celebration of the Museum Roundtable's 25th Anniversary, the National Heritage Board will be collaborating with more than 20 museums to co-present a travelling exhibition that showcases milestone achievements of the Museum Roundtable (MR) and individual artefact highlights from participating MR members.
Apart from viewing the unique collections of various museums, visitors can also stand a chance to win museum souvenirs and coupons for use at the participating MR museums. The travelling exhibition will launch in December, and travel across various public venues for two months until January 2022. More details will be available closer to the date.
Address: Various locations
Price: Free
Till January 2022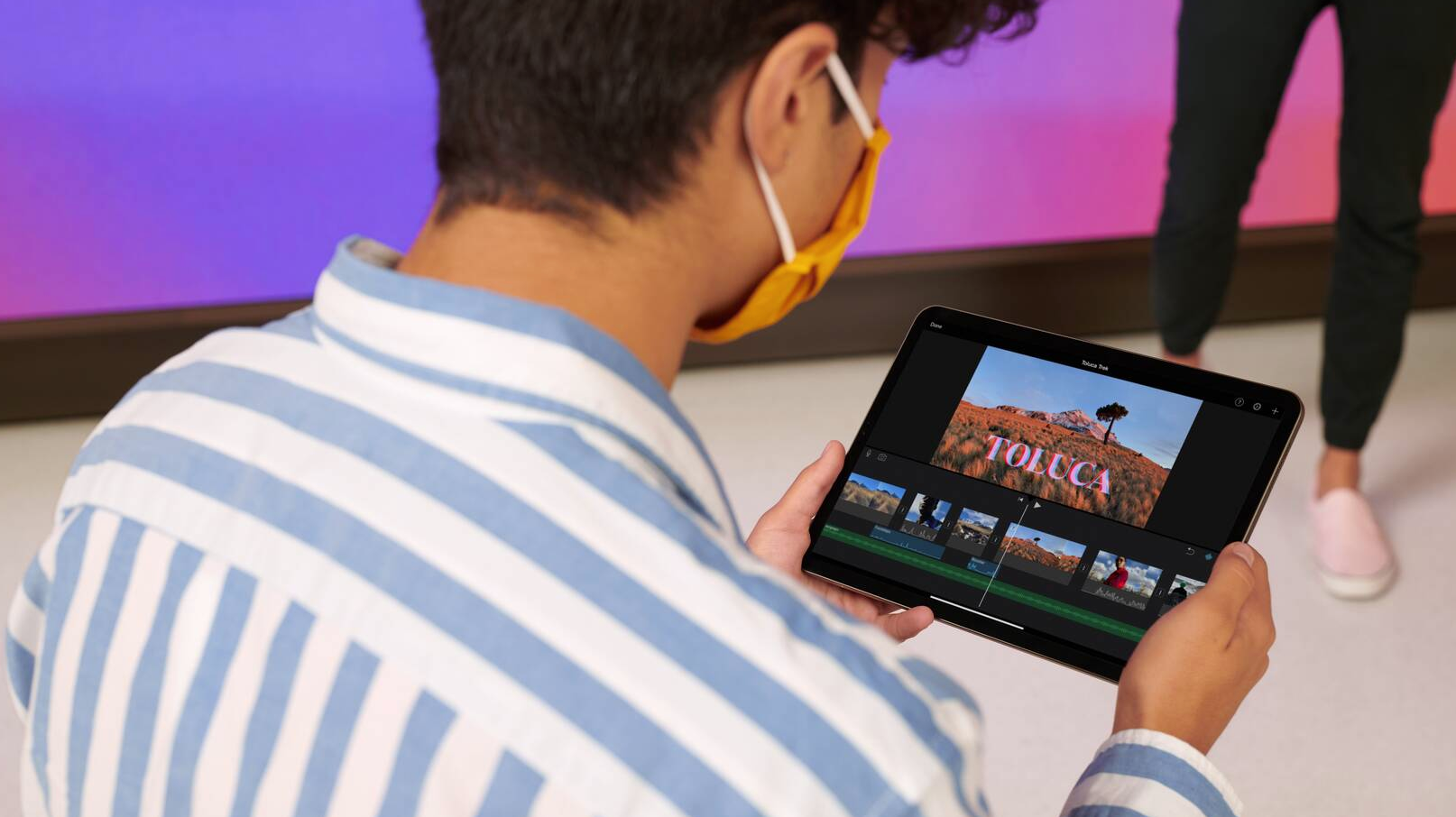 Wondering how you can take your iPad game to the next level? Or maybe you want to maximise the use of your new iPhone 13 Pro. Here's the class for you. Join Apple Creative Pros as they teach you how to be more creative and have fun with it. From drawing a new logo for your side hustle to designing to experimenting with different lighting to get the best shot, you'll be sure to pick up a thing or two at one of the free Apple Creative Classes. If that's too much for you, they have virtual sessions for you to learn the basics of your Apple devices as well. Might as well make use of it since we paid an arm and a leg for it, right?
Address: 270 Orchard Rd, Singapore 238857
Price: Free
Time: Schedule available here
Ongoing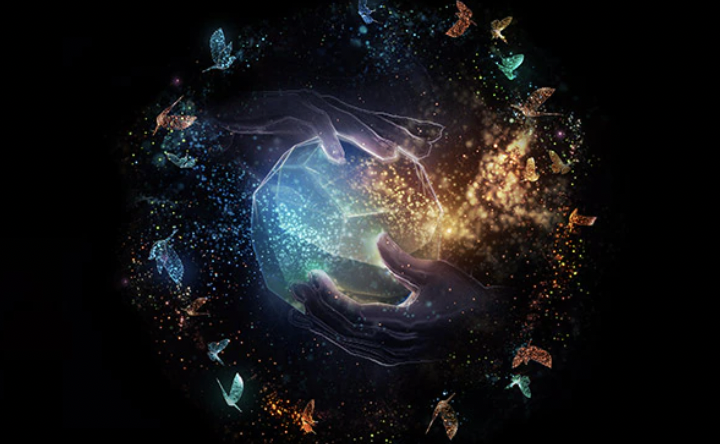 Immerse yourself in the realm of videograms through interactive and playful installations as you explore sonic landscapes and kaleidoscopic worlds. The global premiere of this showcase sees six leading media design studios and acclaimed video game developers joining forces to create this enchanting experience.
Address: 6 Bayfront Ave, Singapore 018956
Price: S$16 (Singapore resident, adult), S$12 (Singapore resident, child)
Time: Mondays to Sundays at 10am to 7pm (Last entry at 6pm)
Till 9 January 2022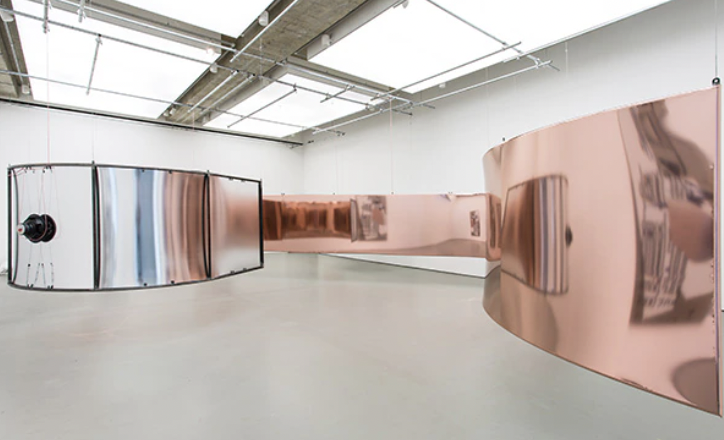 Captivate your senses in this exhibition that brings together 32 composers and contemporary artists from all around the world to create a one-of-a-kind experience. Using different types of music scores and noise-making sculptures (think hand-made, digital or drawn sculptures), these artists will bring music to life.
Whether you are a music connoisseur or just an enthusiast, the sights and sounds of this exhibition are sure to captivate and inspire you to compose your own music. Who knows, you could be the next Mozart.
Address: 6 Bayfront Ave, Singapore 018956
Price: S$16 (Singapore resident, adult), S$12 (Singapore resident, child)
Time: Mondays to Sundays at 10am to 7pm (Last entry at 6pm)
Till 2 January 2022
---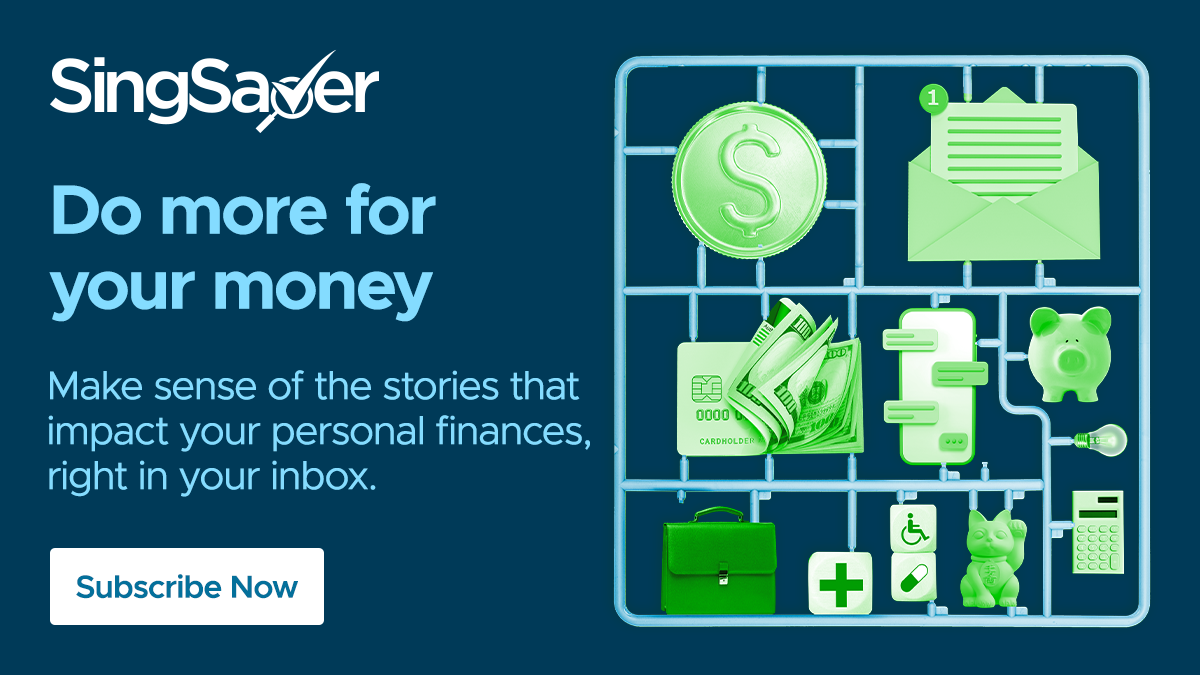 Start managing and saving money like a pro with SingSaver's weekly financial roundups! We dole out easy-to-follow money-saving tips, the latest financial trends and the hottest promotions every week, right into your inbox. This is one mailer you don't want to miss.
---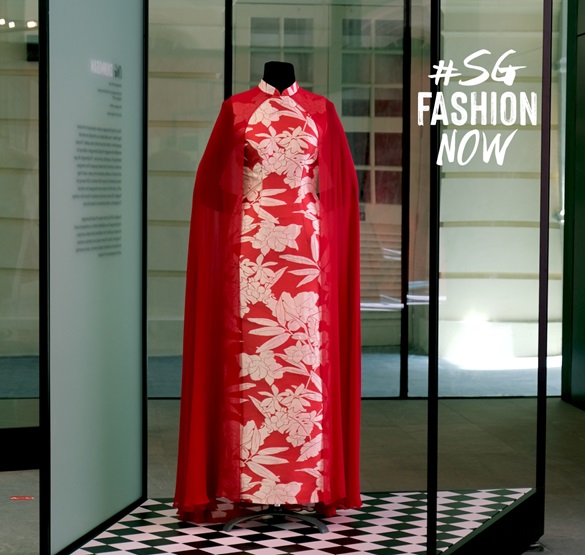 Come visit ACM's first-ever display of contemporary Singapore fashion, #SGFASHIONNOW, which explores creative practices in Singapore in the context of Asia's cultural heritage.
#SGFASHIONNOW, hosted by LASELLE College of the Arts' School of Fashion and the Textile and Fashion Federation (TaFF), is an exhibition that features not only ensembles by finalists of the fashion design competition, Singapore Stories 2020, but also the works of eight local designers including Priscilla Shunmugam and Goh Lai Chan.
Address: 1 Empress Pl, Singapore 179555
Price: Free entry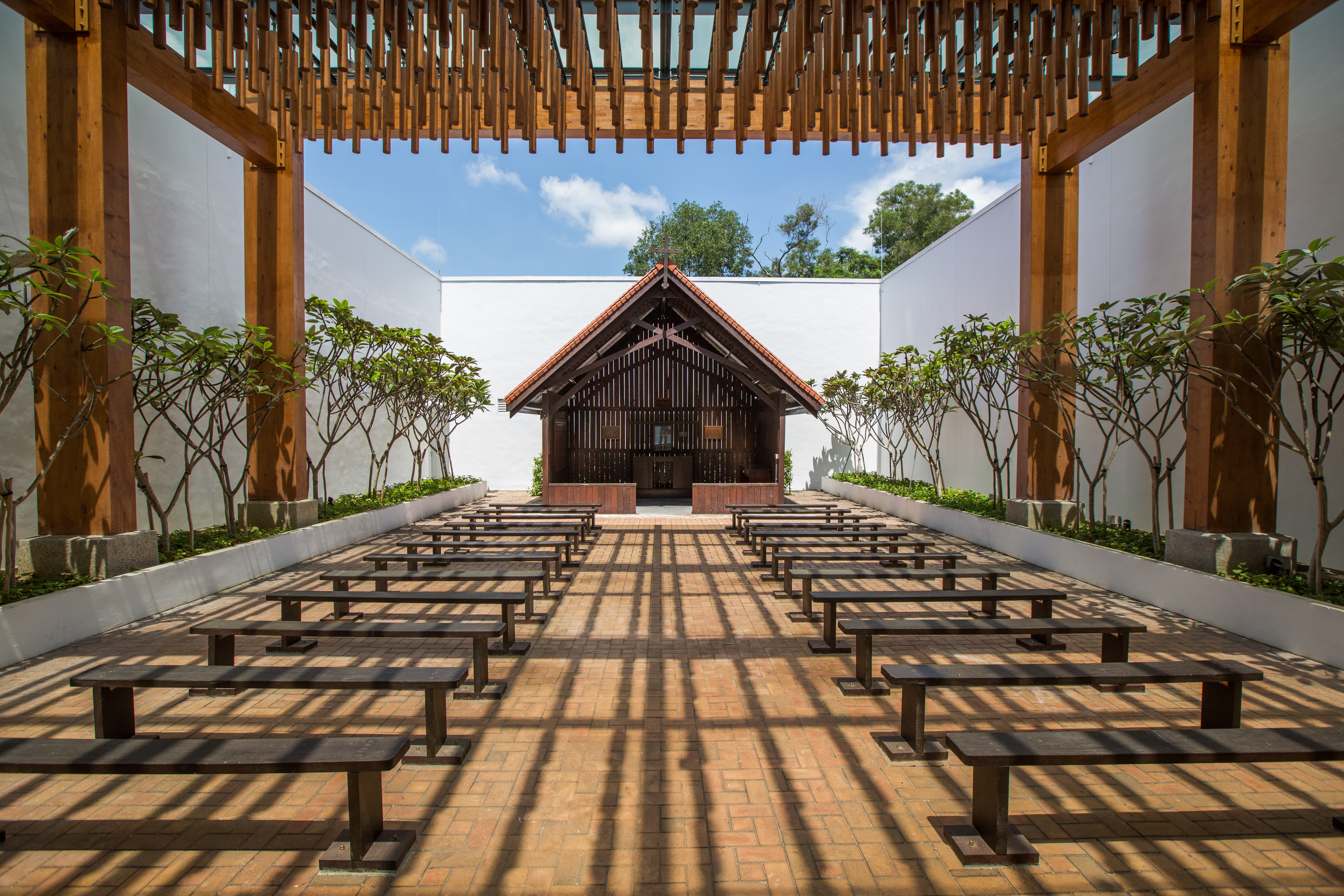 Explore the newly revamped Changi Chapel and Museum featuring never-seen-before artefacts belonging to the prisoners-of-war (POW) and civilians interned in Changi prison camp during the Japanese Occupation.
Address: 1000 Upper Changi Road North, Singapore 507707
Price: Free for Singaporeans and PRs
Ongoing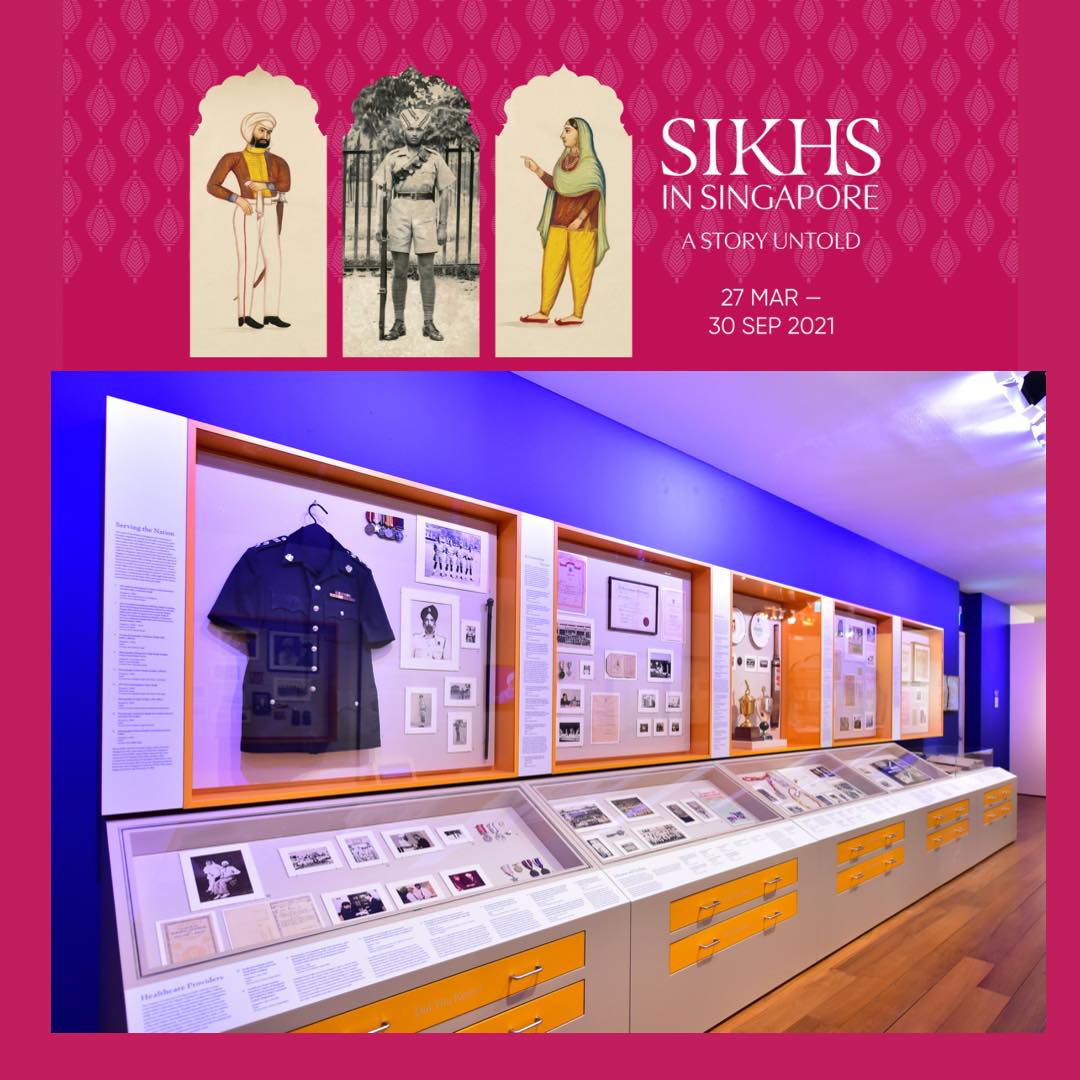 Gain a deeper understanding of this small but prominent Singapore Indian community with this exhibition that tells its lesser-known stories.
The first part, Roots, explores the origins of Singapore's Sikh community, from its beginnings at the crossroads of civilisation in Punjab to the birth of the Sikh faith.
This is followed by Settlement, which presents the narratives of Sikh migrants in Singapore, revealing the story of the nascent original community and some of its prominent members.
Contemporary Perspectives concludes the exhibition, offering glimpses into the experiences of contemporary Sikhs, highlighting the ever-evolving Singaporean Sikh identity and the community's contributions to the nation.
Address: Indian Heritage Centre, 5 Campbell Lane, Singapore 209924
Price: Free
Ongoing
Till 30 January 2022
The Chinese culture in Singapore has evolved in a way unlike other communities around the world, all thanks to the unique influences from living alongside a significant proportion of non-Chinese residents.
This interaction with other cultures over the years, encouraged by geographical proximity and social diversity, has birthed a Chinese Singaporean identity which is complex and ever-changing.
At the Singapore Chinese Cultural Centre, join in the conversation and discover (or rediscover) what it means to be a Chinese Singapo人(ren, Chinese for people).
Address: Singapore Chinese Cultural Centre, 1 Straits Boulevard, Singapore 018906
Price: Free
Ongoing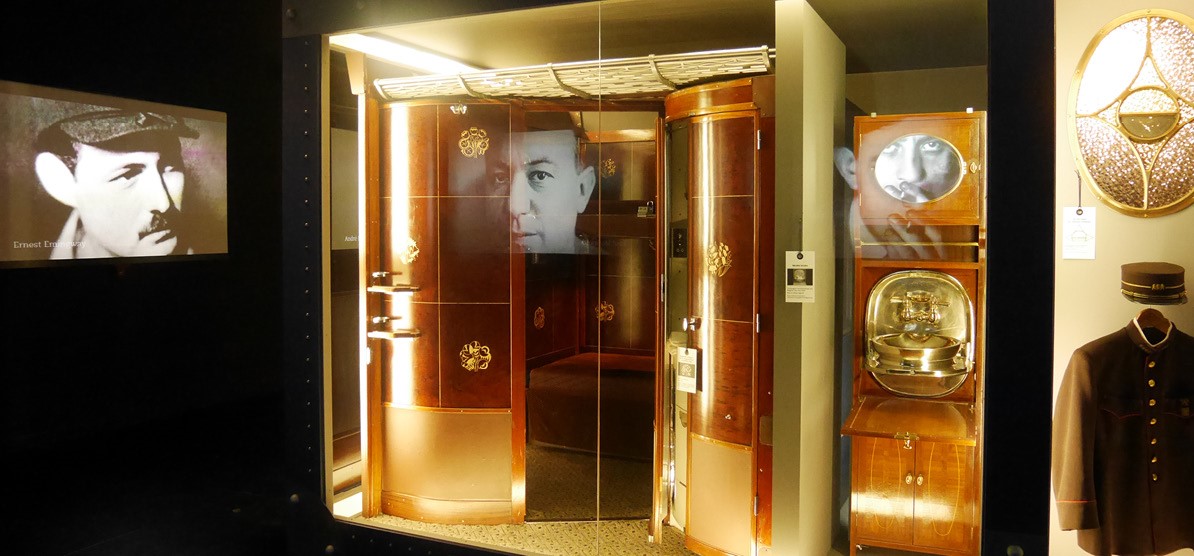 Through this pop-up attraction, visitors can relive the emotions of travellers who have boarded the Orient Express through a reconstituted train platform and showrooms where they can embark on a fascinating journey through the history of the Orient Express.
The exhibition will present some of the most extraordinary objects and documents to showcase centuries old history that retraces the legacy of the train, allowing guests to also discover events that transformed the world and shaped the map.
It will also feature an exclusive Orient Express shop, Orient Express road cafe, Orient Express restaurant and lounge and an escape room experience, which has to be book separately.
Address: Gardens by the Bay – West Lawn
Price: From $25
Till 5 January 2022
---
Things to do: Eating out
---
Southeast Asia's first-ever immersive Minion Cafe has arrived in the heart of Singapore, and we're sold. Just take a look at pictures of thematic food and drinks such as Minion Chicken Keema Curry and Minion Pumpkin Mantou with Chilli Crab Dip — you'll find them cute even if you're not a fan of Despicable Me!
Address: 3A River Valley Road, Block A Clarke Quay, #01-01C, Merchant's Court, Singapore 179020
Till 2 January 2022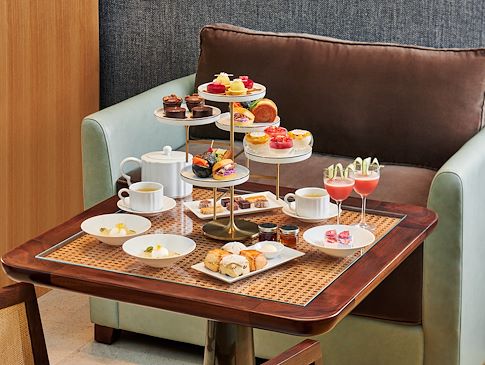 Bring out your fancy dress for this British-inspired five-tier afternoon tea experience. Dine on scones served with jam and clotted cream, pastries and chocolate pralines. If you want something more filling, à la carte options like steamed cod fish and braised beef short ribs are also available.
Address: The Ritz-Carlton, Millenia Singapore (Level 3), 7 Raffles Avenue, Singapore 039799
Price: S$58
Time: Mondays to Sundays at 12pm to 11pm
Ongoing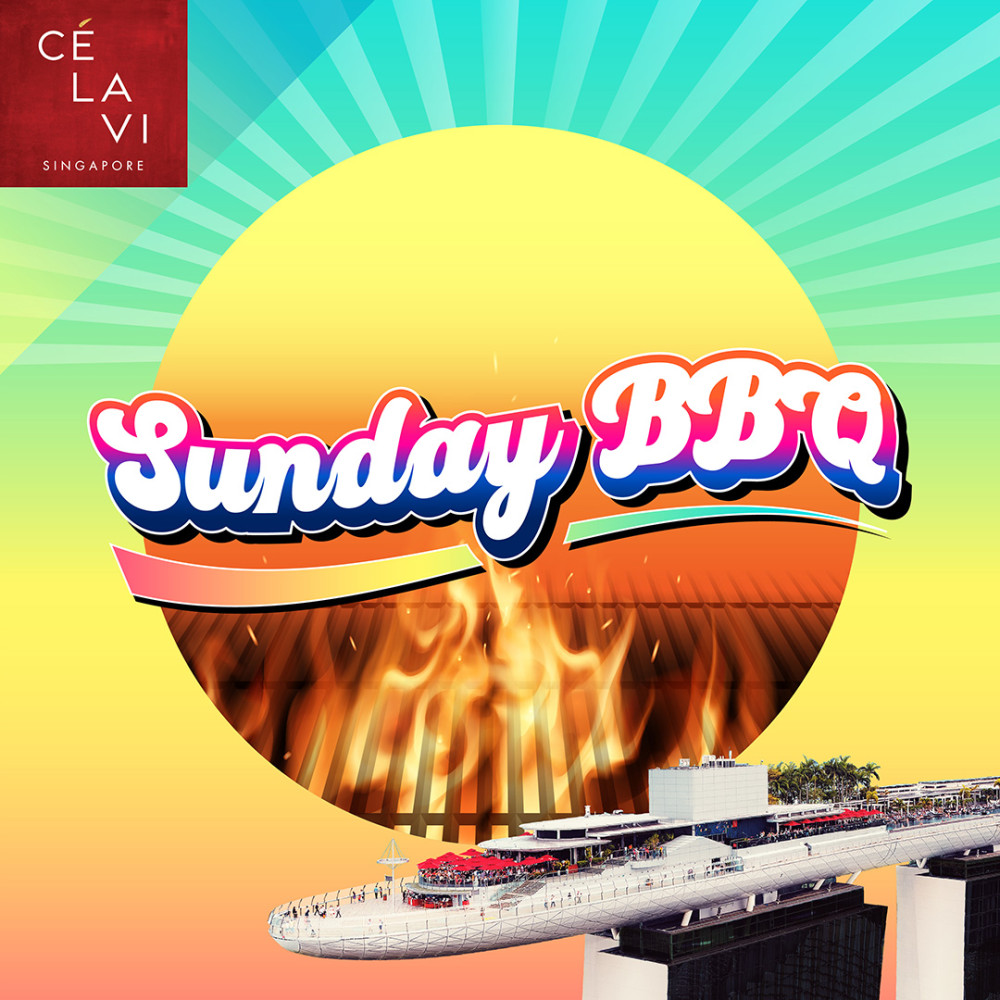 Chase away the Monday blues with a Sunday sunset BBQ at Cé La Vi! Perched over Singapore's skyline, here's where you can enjoy panoramic views as you feast on BBQ delights and sip on Spritz options from Aperol and Campari.
Address: Level 57, Sky Lounge, Marina Bay Sands SkyPark, Hotel Tower 3, 1 Bayfront Avenue, Singapore 018971
Price: Depends on what you order
Time: Sundays at 5pm to 10.30pm
Ongoing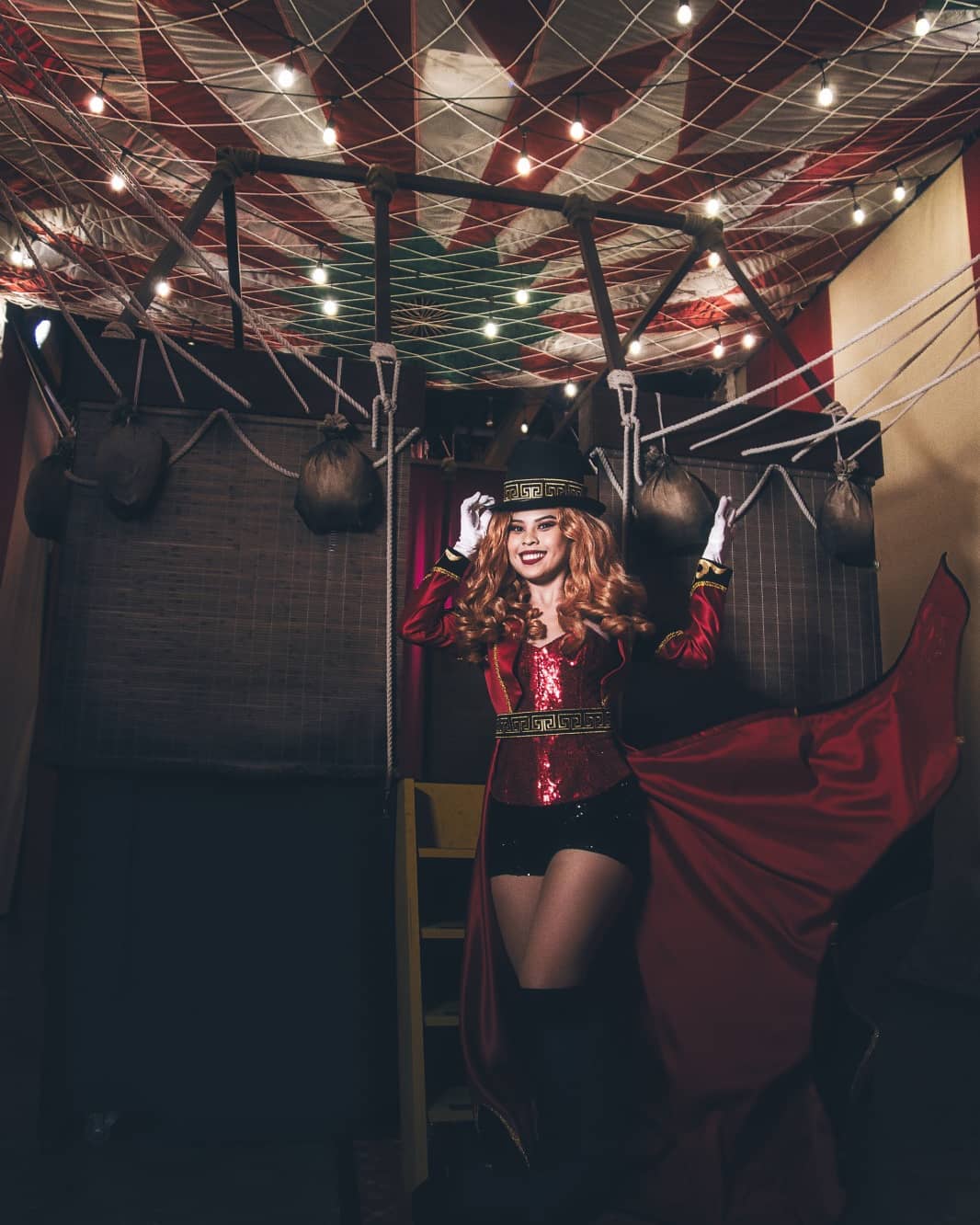 Trotting the globe in 150 minutes is entirely possible, all thanks to AndSoForth's Around the World in 80 Days multi-sensory, theatrical dining experience.
Immerse yourself in seven wondrous rooms, each themed to look like London, Egypt, India, Hong Kong, Japan and New York. Feed your stomach with international cuisines inspired by each country, and then feast your eyes on the whimsical set designs and colourful costumes by the actors.
Address: Secret, to be revealed 24 hours before workshop
Price: From S$128
Ongoing
---
Things to do: Films
---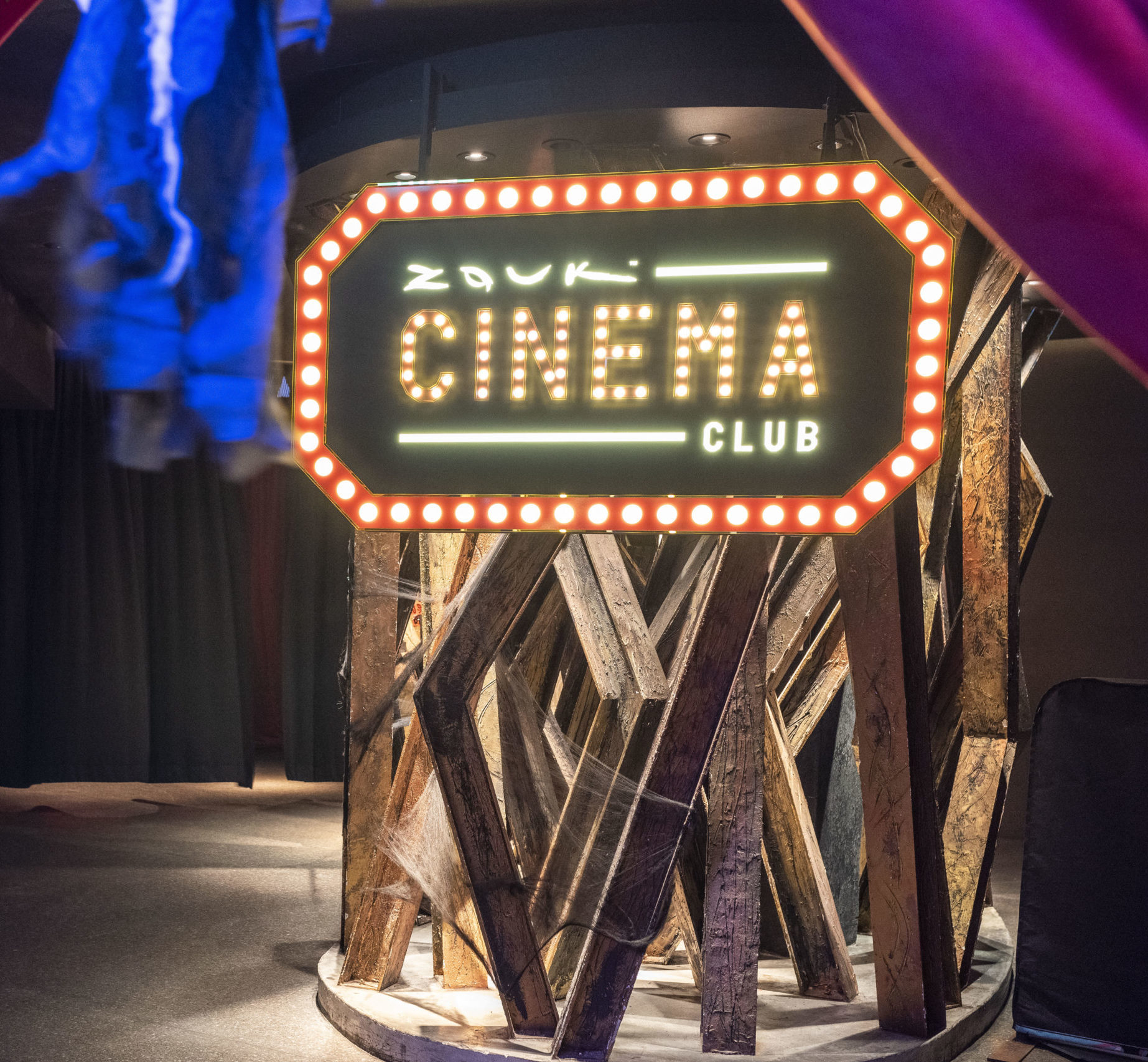 We get it. Your movie experience is not the same when the screen isn't massive, the sound isn't booming, and the overpriced caramel popcorn isn't losing its crunch by the minute. While we wait for great movies to hit the screen again, you can still find an elevated movie experience in the meantime. Enter Zouk Cinema Club, a pop-up cinematic experience from Wednesdays to Saturdays.
The nightclub turns into a cinema with one screening session a night, showing two movies. Zouk's famous screen, that normally belts out trippy visuals accompanied by the DJ's turntable, now plays classics like Moulin Rouge, Grease, and The Greatest Showman. Grab your date, a bottle of sparkling, some hors d'oeuvre to share, and hit Zouk to experience the magic of old romances on the big screen.
Address: Zouk Singapore, 3C River Valley Road, Clarke Quay, #01-05 to #02-06, The Cannery, Singapore 179022
Price: Call to book your seats. Packages range from S$75 to S$350
Ongoing
---
Things to do: Fitness
---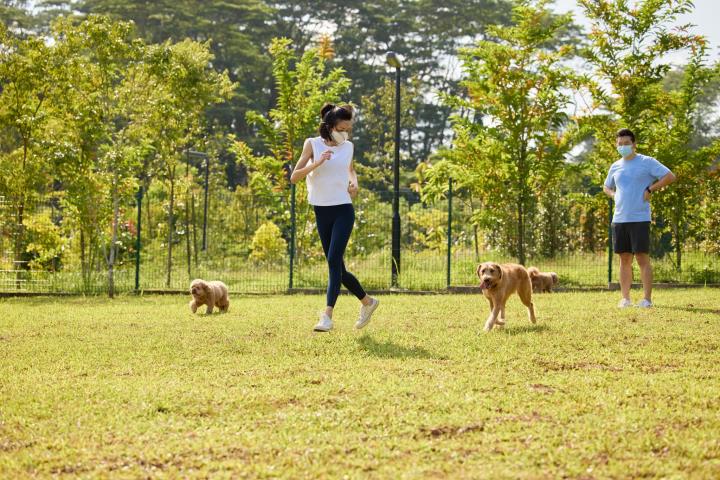 If running isn't exactly your thing, how about a stroll through the newly-opened Bukit Gombak Park? As part of the Bukit Gombak Nature Corridor, the park has a nature-inspired play area for your little ones and even sloped terrains for your dogs to run free and get their wiggles out. Feeling peckish? There is also a cafe for you to get a quick bite on your day out.
Address: Along Bukit Batok West Avenue 5, opposite Bukit Batok Driving Centre
Price: Free
Ongoing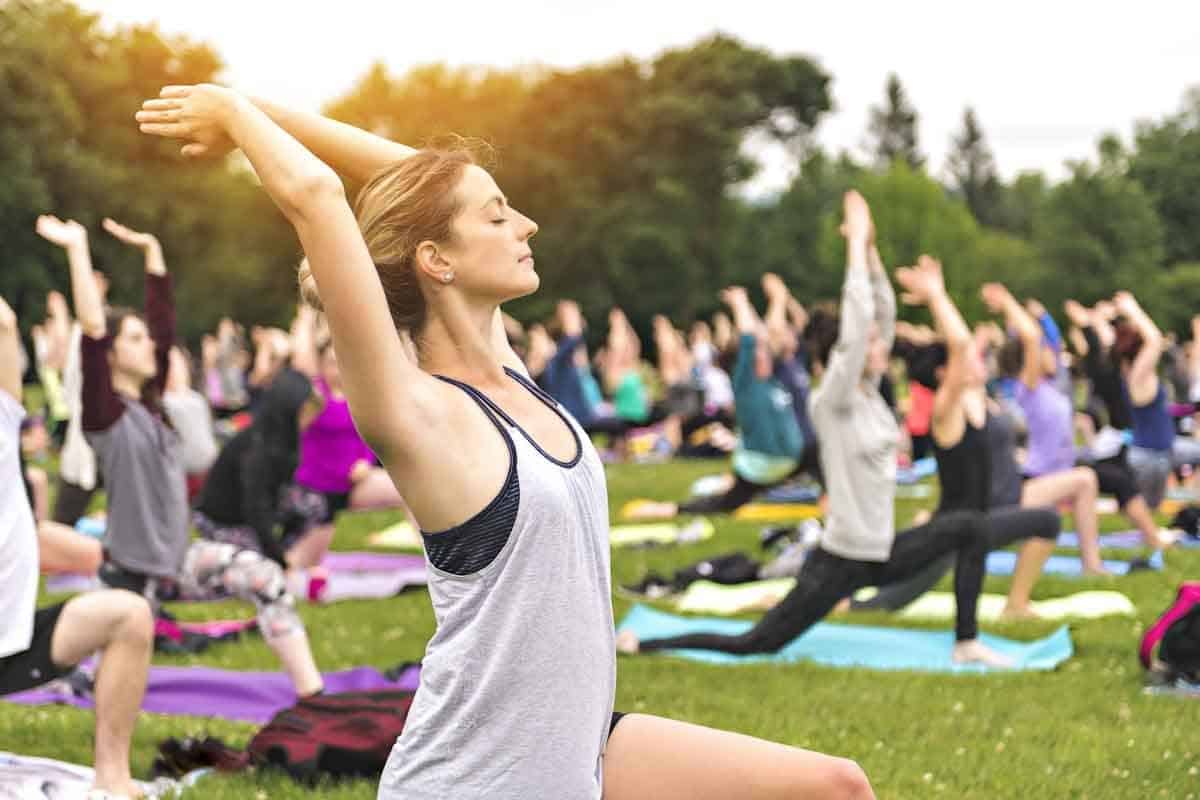 Become one with nature in this outdoor yoga session where you're guaranteed to work up a sweat. Urban Yoga's focus is not only on spreading the merits of yoga but also encouraging others to explore this practice, cultivating a welcoming community of yogis. However, due to Phase 2 Heightened Alert, there are only 15 slots available – so fastest fingers first!
Address: 469C Bukit Timah Rd, Singapore 259772, Bukit Timah Gate (Botanic Gardens MRT exit A)
Price: S$10
Time: Saturday and Sunday mornings at 8am to 9am, Sunday evenings at 6pm to 7pm
Ongoing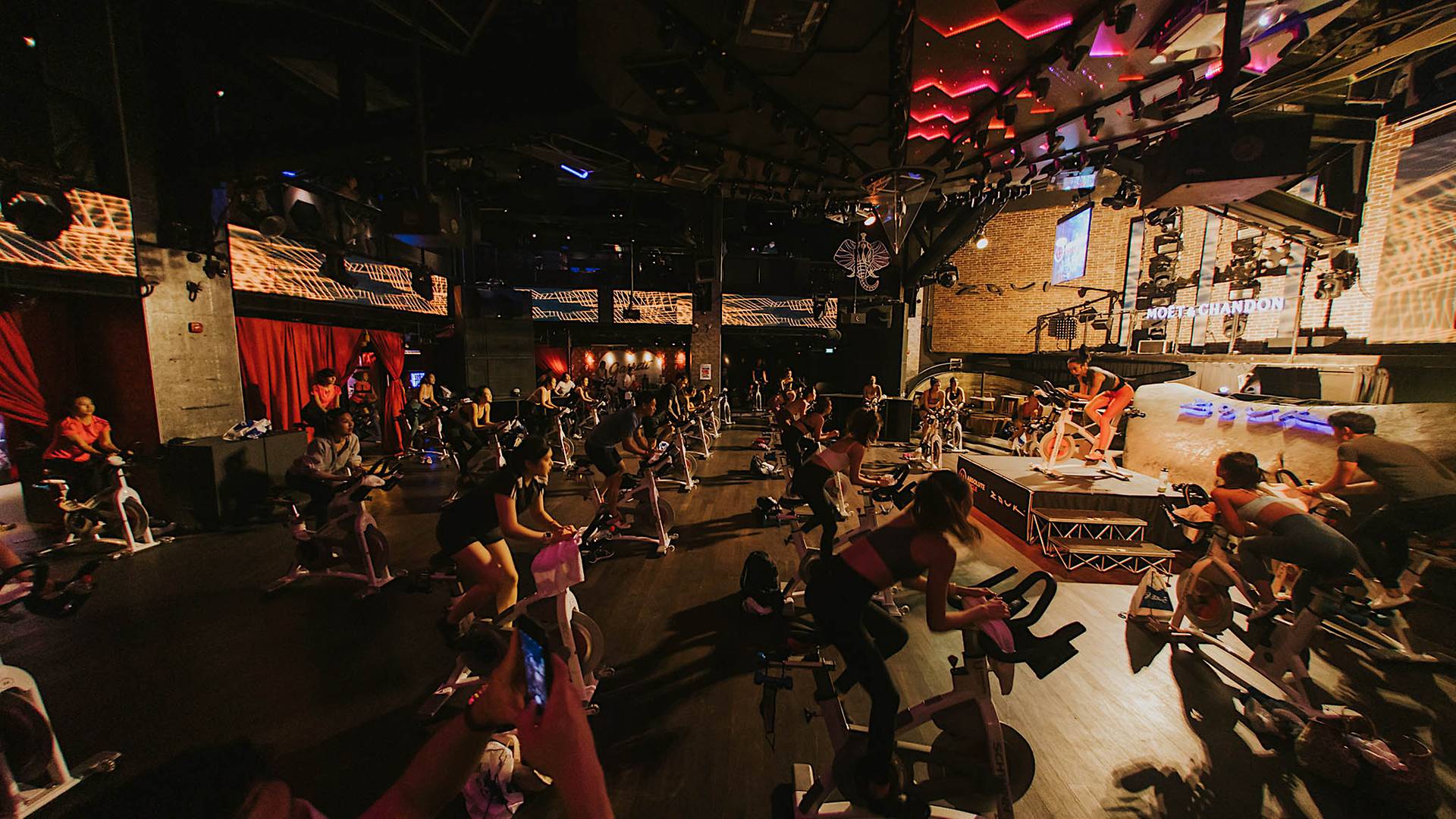 Looks like you don't need to wait until Phase three to hit the dance floor at Zouk. Partnering with rhythm cycling studio, Absolute, get your spin on up to seven days a week (if you really miss clubbing) with their iconic "Absolute 45" high-intensity spin classes hosted in a club-like atmosphere with epic Zouk lighting and heart-pumping music for the ultimate workout.
Address: Zouk Singapore, 3C River Valley Road, Clarke Quay, #01-05 to #02-06, The Cannery, Singapore 179022
Price: From $49
Ongoing
---
Marking your calendars and booking your next weekly or weekend activity? Then you'll want to make your money work harder for you by charging it on the right credit card to earn cashback or rewards that can help offset your next purchase, or to chalk up air miles for your travels next year. Apply for one through us today and get rewarded* with attractive prizes and cash!
*Rewards may change at any time. Terms and conditions apply.
---
Read these next:
Birthday Treats You Need To Take Advantage Of In Singapore 2022
Maximise Your Annual Leave With Public Holidays For Long Weekends (2022)
Sightseeing, Staycations, Activities: How To Spend Your $100 SingapoRediscovers Vouchers
8 Kid-Friendly Restaurants With Entertainment
7 A La Carte Buffets To Enjoy During Phase 3
---
---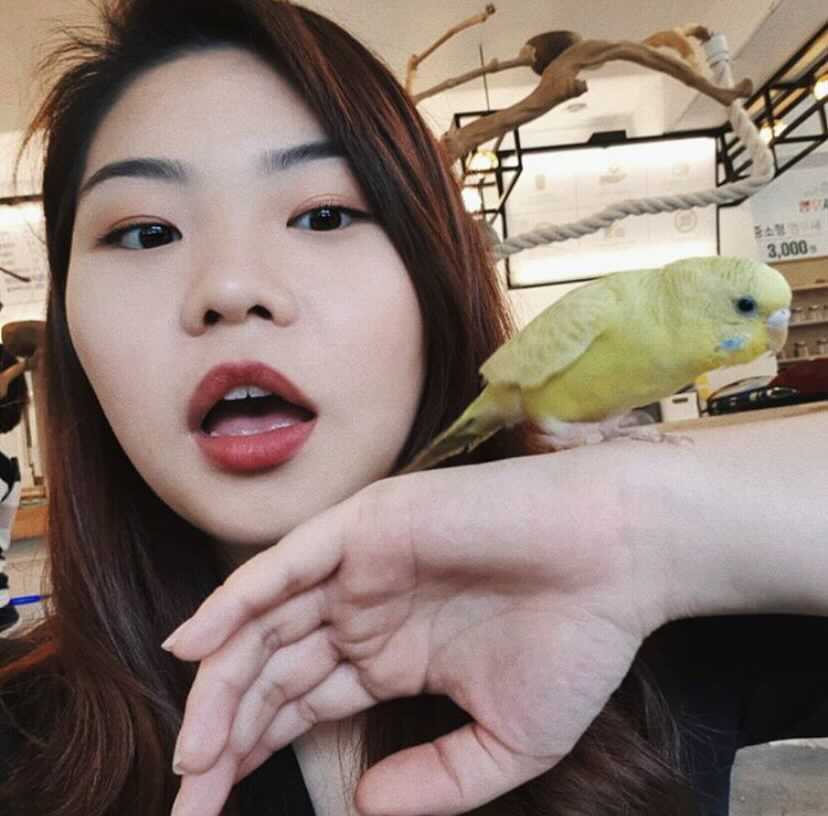 By Kendra Tan
Avid promo code hunter and haggler. Kendra doesn't like paying full price for anything. She's the best person to bring along if you're travelling on a budget. Have an interesting story to tell? E-mail her at kendra.tan@singsaver.com.sg
---