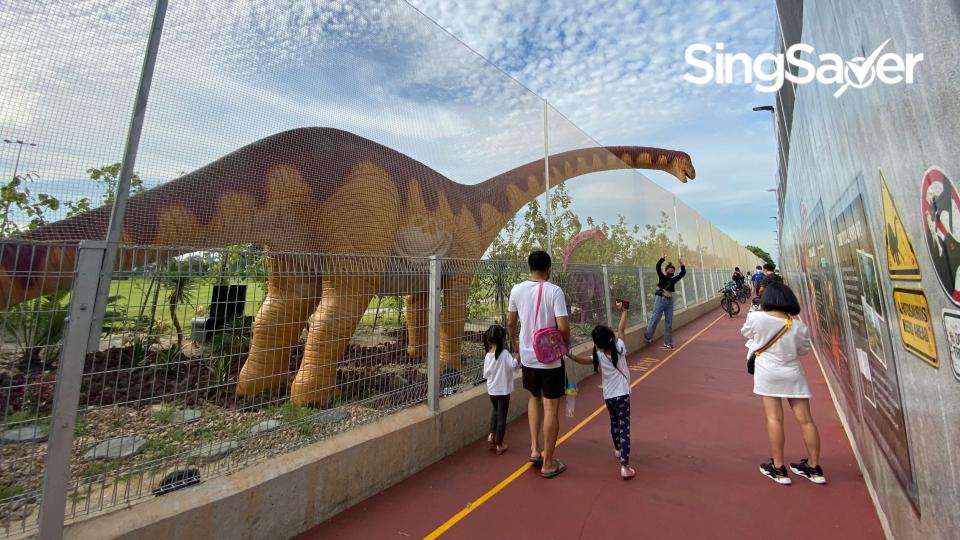 So, the tickets for the Singapore-Hong Kong flights are in limbo again or cost a small fortune (probably your entire year's coffee's worth). But, as they say, where there's a will, there's a way.
Not getting on a plane doesn't mean you have to mope about these last few weeks of the year.
Here's showing you the many things to do in our beautiful island country, as you make your bookings on the right credit card and earn rewards, points and cashback while you're out having a gala time.
In this article, we aim to capture the best activities in Singapore every month, so you can mark your calendar and plan your week around them. We will try to cover a range of our recommended options for the outdoorsy, the adventurous, the artsy, the closet food connoisseur, and the leisure-loving souls. At the risk of quoting a cliche — there's something for everyone here.
Note: Due to the evolving COVID-19 circumstances, events often change timings and dates without prior notice. We request you to check and confirm the schedules before heading out. Last updated: 25 November 2020.
Things to do: Shopping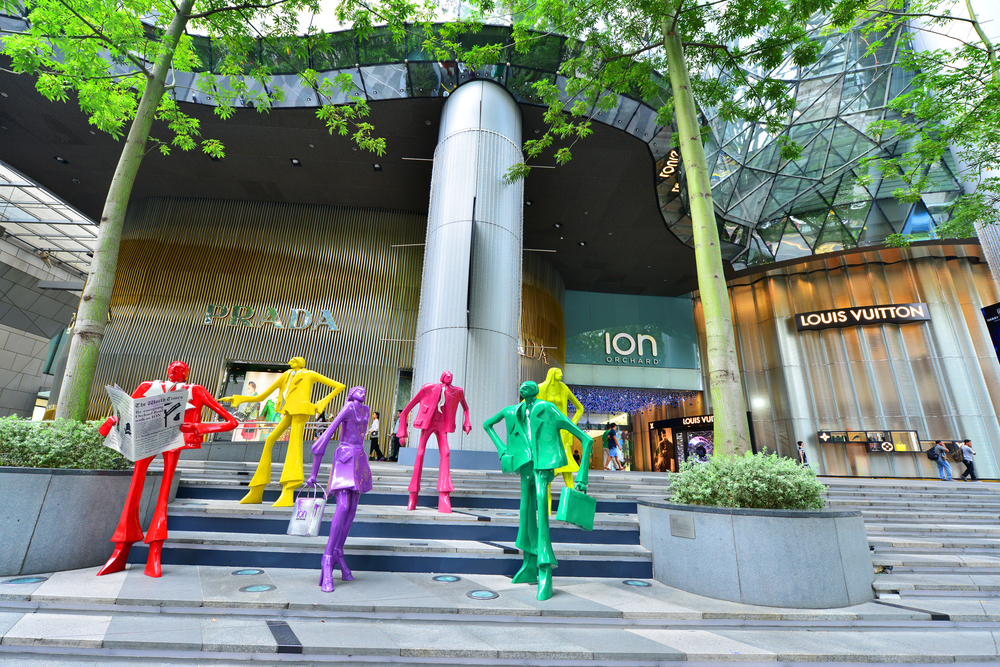 Think endless hours of browsing through things you've coveted for a long time or over things that were a love at first sight. Think tired but happy feet and exhausted arms (from carrying many, many bags). When you think shopping, it's got to be Orchard. For a total of 3 days, Orchard is running #ThankOrchardIt'sBlackFriday, a wholesome shopping fiesta with some of the biggest discounts and entertainment.
What's more? This Black Friday weekend will see livestream events (with celeb hosts including Hirzi, Munah and Sharlyn Lim bringing you prizes every hour) and 72 hours of surprise rewards via a sure-win 'Scratch & Win Digital Game'. To get started, tune in to their eGuide filled with the best deals to snag on Orchard Road.
While you're at it, check out SingSaver Black Friday Deals to get the coolest rewards on financial products.
Address: Orchard Road, Singapore
Price: Free (not your shopping sprees, though)
From November 27-29
It's raining Black Friday sales everywhere. And this is one sale that could set your heart racing if you're into bed linen that are a million thread count or beauty and kitchen items that could give your diamond studs a run for their money. We're talking about a sale at Takashimaya, Singapore's favourite departmental store for all things swanky.
Takashimaya promises massive savings when you shop, as participating specialty stores offer big discounts. The Flower by Kenzo eu de parfum set comes for a cool $184 (originally priced at $253) and a Monica Vinader adjustable diamond ring will cost you $262.50 instead of $525. You get the gist.
On November 27, you stand to get up to 40% off on selected regular-priced items. And over the weekend (November 28-29), you could snag up to 70% off on selected sale items.
If you're among the first 500 shoppers at the departmental store on that day, you'll also get a free $10 Black Friday voucher (valid for a minimum purchase of $50).
Address: 391A Orchard Rd, Singapore 238873
Price: Depends on how much you shop!
From November 27-29
Things to do: Art and culture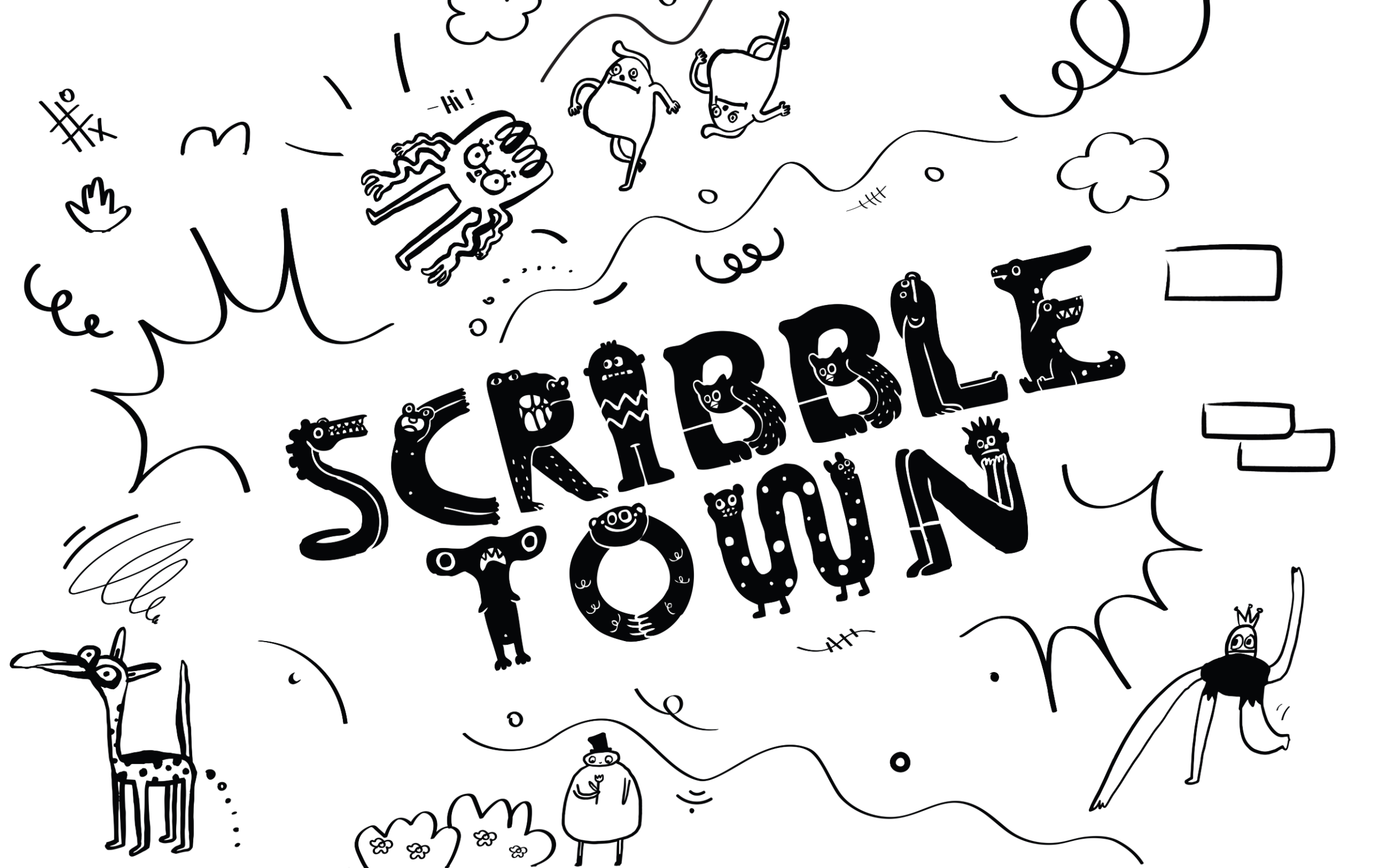 The Sun Yat Sen Nanyang Memorial Hall has opened its doors to run an exhibition featuring comic artwork on bullying, especially for kids aged between 9 to 12. With an insightfully-made fictional world called 'Scribble Town,' inhabited by Sam, Dan and Lydia, this exhibition aims to educate its audience about bullying, its types and effects. This is one interactive exhibition you wouldn't want to miss (yes, even adults).
Address: Sun Yat Sen Nanyang Memorial Hall, 12 Tai Gin Rd, Singapore 327874
Price: Free
Open till January 31, 2021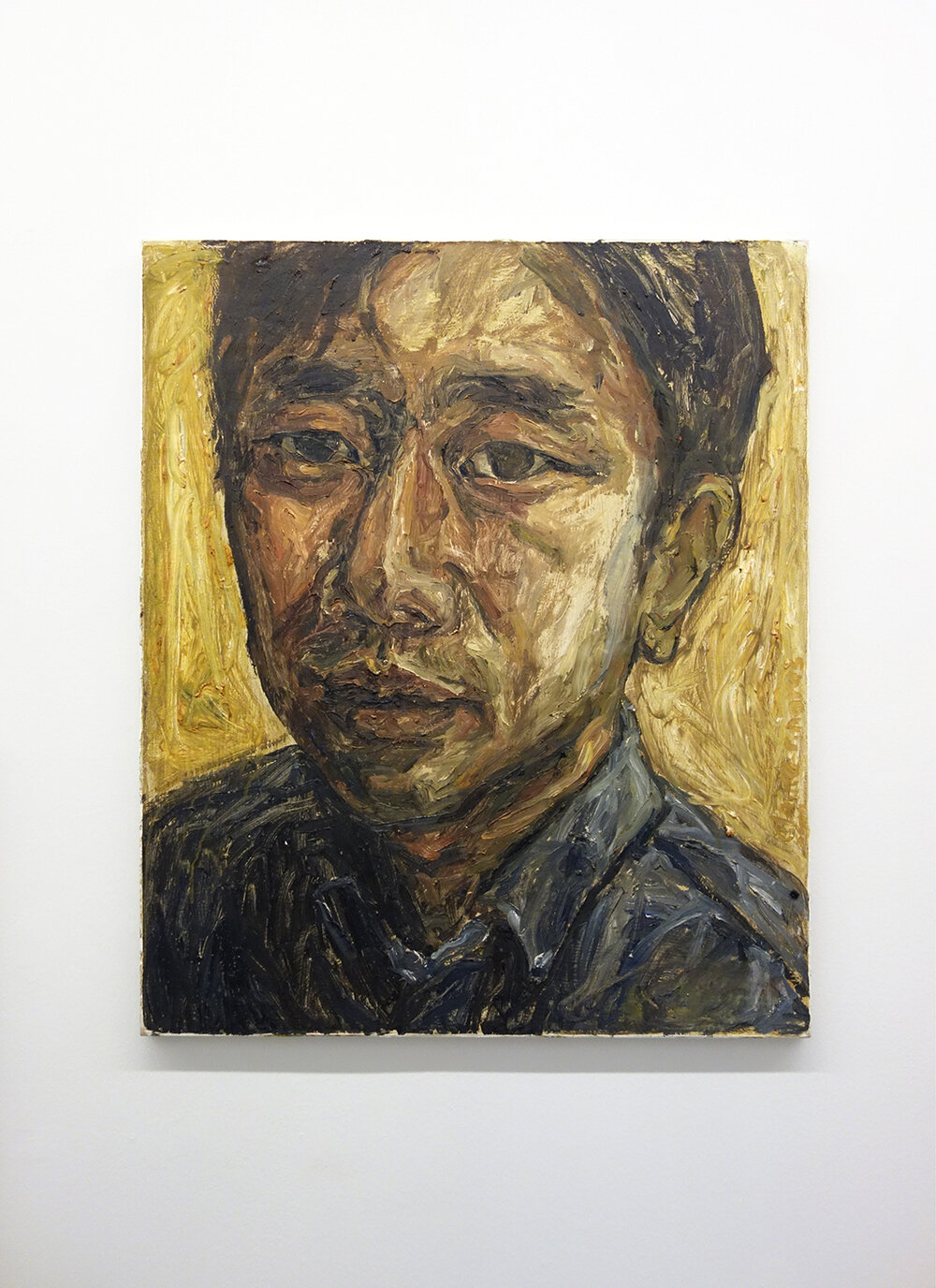 Think lush landscapes, the magic of nature's hues blending into one other, evoking a sense of movement. Filipino artist Elaine Roberto-Navas' inaugural exhibition is the art show to be at if you're intrigued by abstract art. This contemporary artist looks at the sky, the water, and the earth from a whole new perspective and you would want in on it, especially if you're into art that evokes emotions. These artworks were inspired by the photographs of fellow artist Mawen Ong, and were created to inject optimism during the circuit breaker period. Make sure to check their schedules before planning your visit.
Address: 1 Lock Rd, #01-02 Gillman Barracks, Singapore 108932
Price: Free
Open till January 31, 2021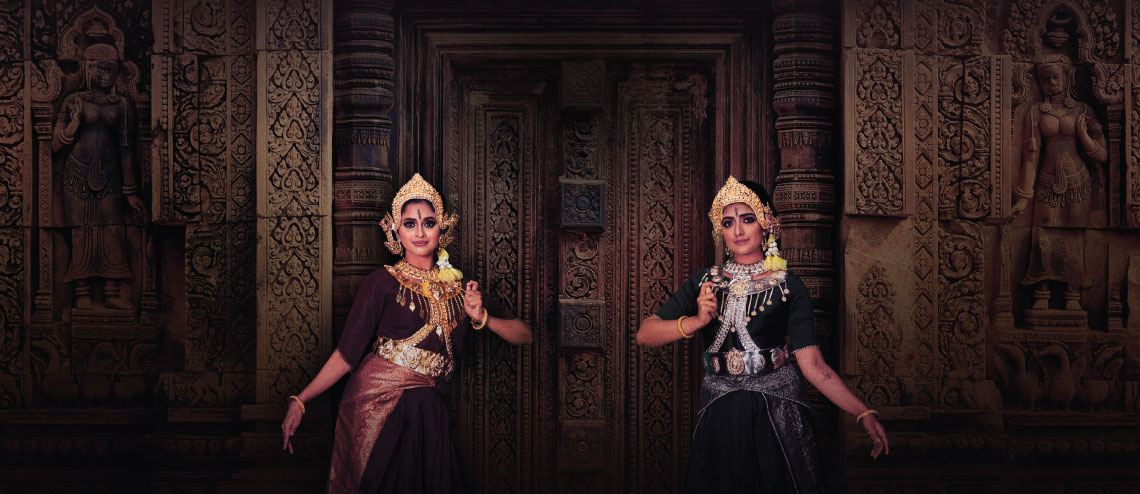 This is the 19th edition of the 10-day Indian Festivals of Arts at Esplanade that showcases local Indian arts in all its glory. Live performances, live streams, archival screenings, recorded works and more aim to take you on a tour of India's rich cultural heritage. From a live chat of Indian Ocean musicians to the more modern RaghaJazz and TaalMenz, there's a mix of ticketed and free events you shouldn't miss at this festival.
Address: 1 Lock Rd, #01-02 Gillman Barracks, Singapore 108932
Price: $15 for ticketed events
From November 20-29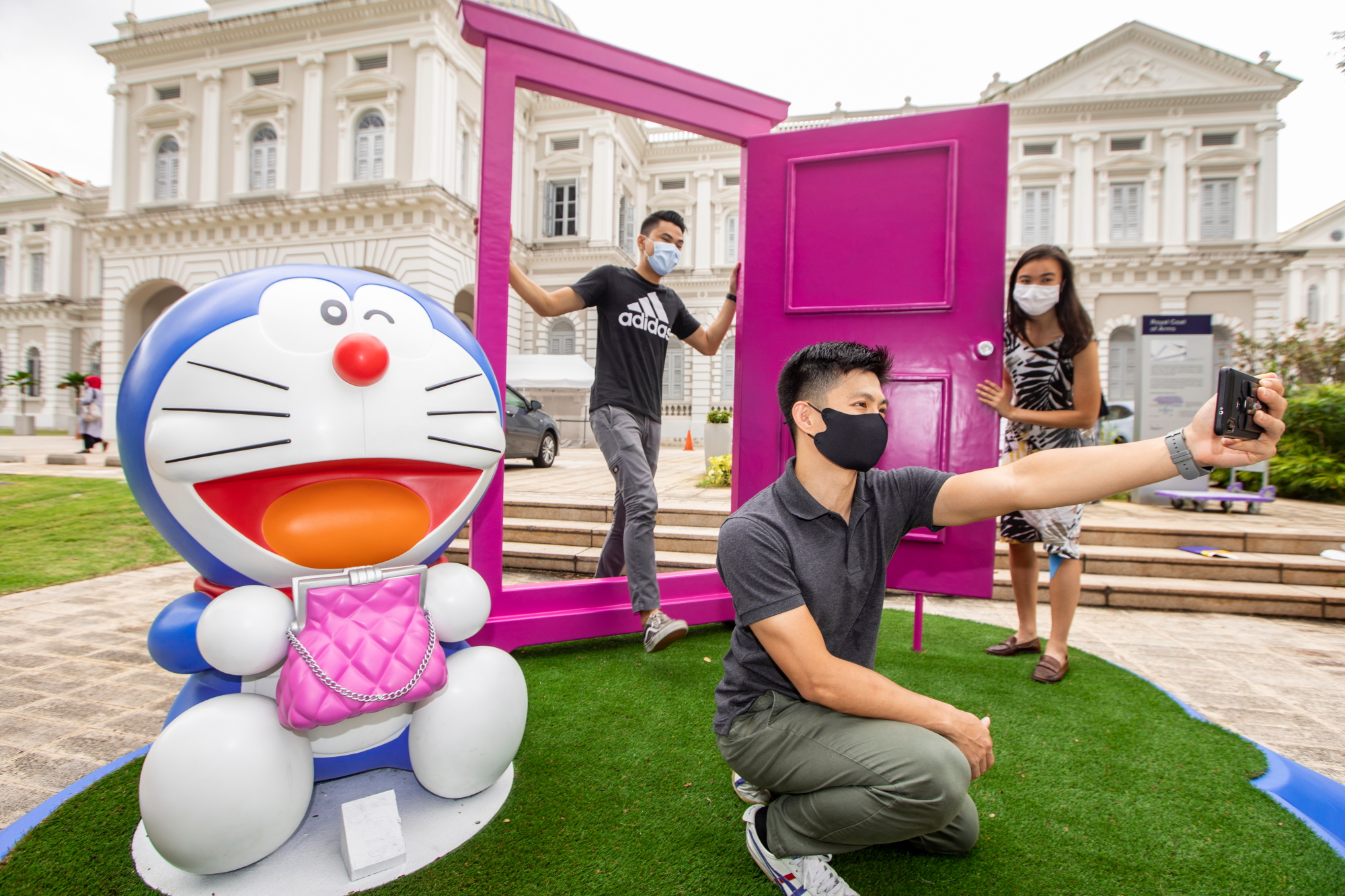 Charge up your phones for a full day of selfies because Doraemon has landed on our shores! Fans would be glad to know that a total of 14 statues of the lovable Japanese character would be scattered across the museum, each with an iconic gadget from different eras.
Address: National Museum of Singapore (NMS), 93 Stamford Road, Singapore 178897
Price: Free
Till December 27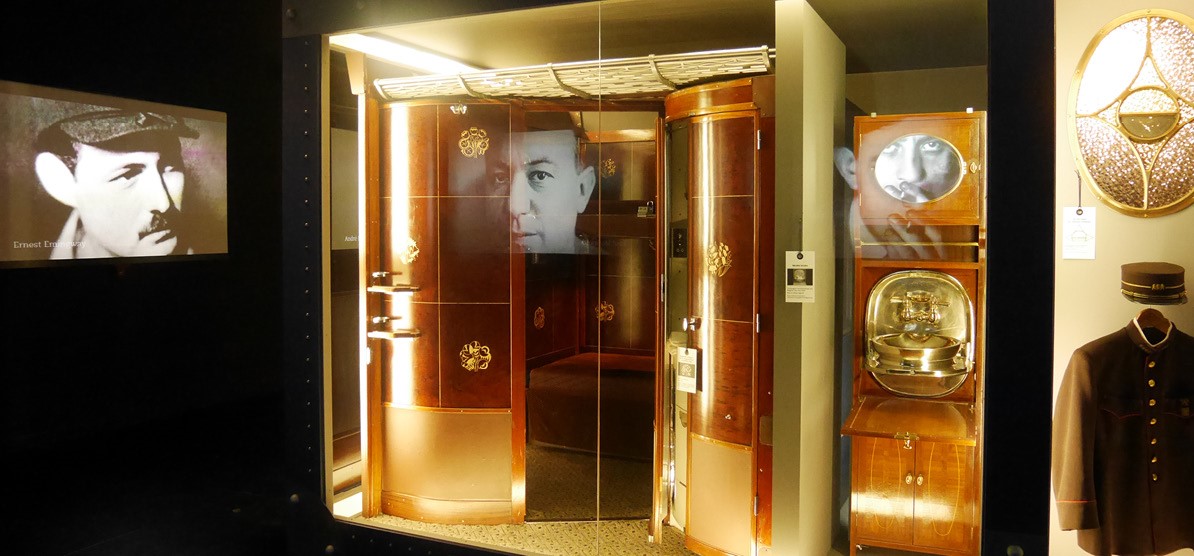 Through this pop-up attraction, visitors can relive the emotions of travellers who have boarded the Orient Express through a reconstituted train platform and showrooms where they can embark on a fascinating journey through the history of the Orient Express.
The exhibition will present some of the most extraordinary objects and documents to showcase centuries old history that retraces the legacy of the train, allowing guests to also discover events that transformed the world and shaped the map.
It will also feature an exclusive Orient Express shop, Orient Express road cafe, Orient Express restaurant and lounge and an escape room experience, which has to be book separately.
The event may start in December, but tickets are already open for booking so do snap them up before it's gone!
Address: Gardens by the Bay – West Lawn
Price: From $25
From 12 December 2021 to 13 June 2021
---
Things to do: Eating out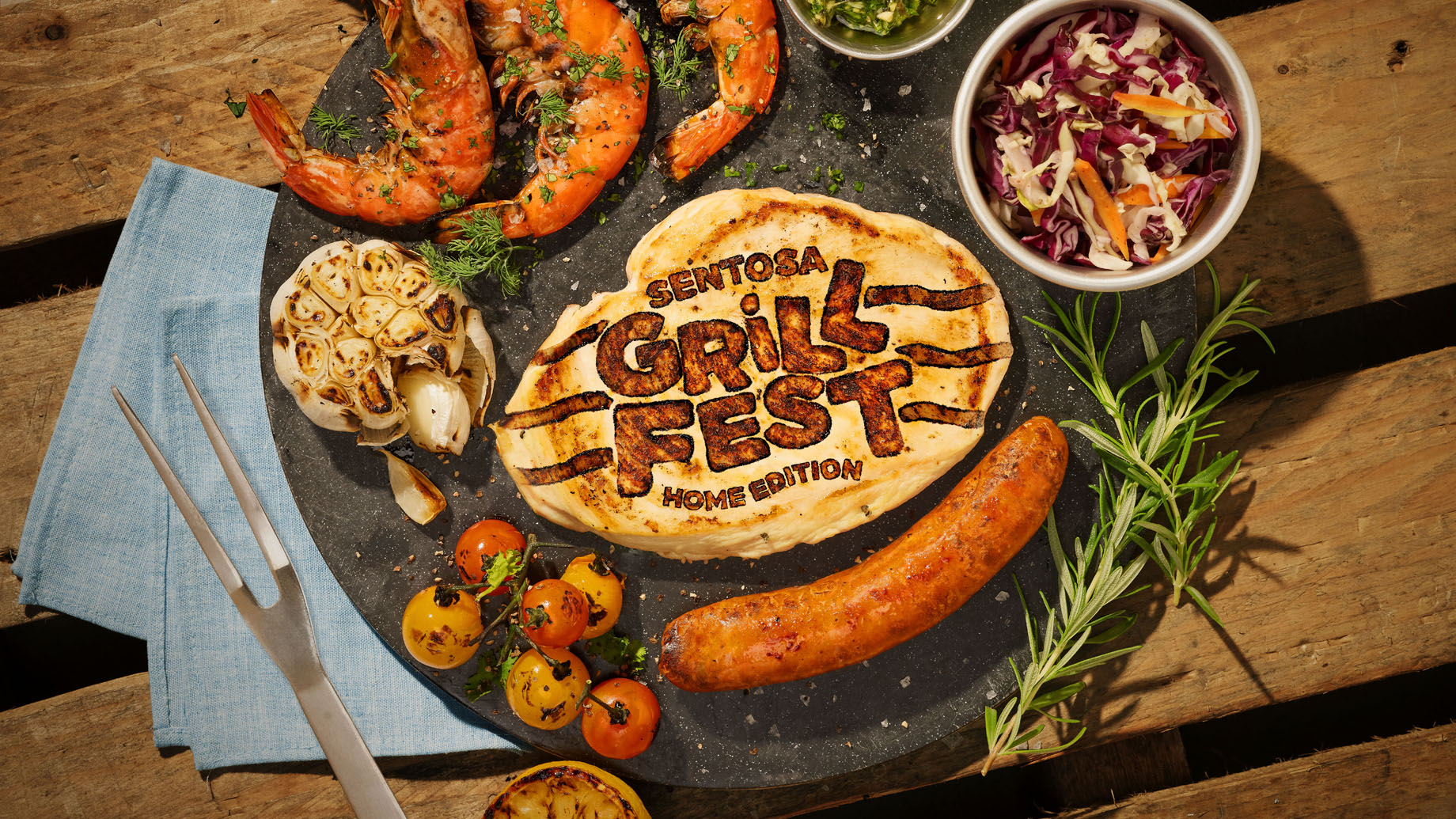 The annual grill fest is back with a twist this year. They're bringing the beach fest right to your doorstep to ensure safe distancing measures are followed through. Think DIY grill kits, handy live cooking tutorials, flash deals, and a delivery menu that's sure to set your taste buds tingling. This is your chance to dig into delicacies served up by some of the top chefs from Singapore Chefs' Association.
From 16-hour BBQ short ribs ($24) to burnt bee hoon with grilled prawns ($18), you'll be spoiled for choice if you're a true blue BBQ lover. But, if you want to hit the beach and get your BBQ feast on, get a reservation at any of the participating restaurants, including Rumours Beach Club, Trapizza, Ola Beach Club and Skypark Beach Club At AJ Hackett.
Address: Various restaurants at Sentosa
Price: Call to check prices (event details here)
Till November 29

Time to plan a cocktail party with your gang of five at home. Due to COVID-19 restrictions, the fest was delayed this year. But it's here and it's on till December 31! Set up your own free-flow cocktail counter at home, decide on a binge or game playlist and you're all set for an evening of endless conversations and great drinks.
Look out for the SGCF City Takeover that's on till November 30, where top bars serve up a signature cocktail inspired by the neighbourhood they are located in. A free wristband can get you these specialties for just $18; you'd only have to register. You could also get in on 'SGCF On Wheels' that could deliver to your doorstep. Oh, and you get a free bottle of Perrier with every purchase!
Website: SGCF
Price: Call to check rates
Till December 31
---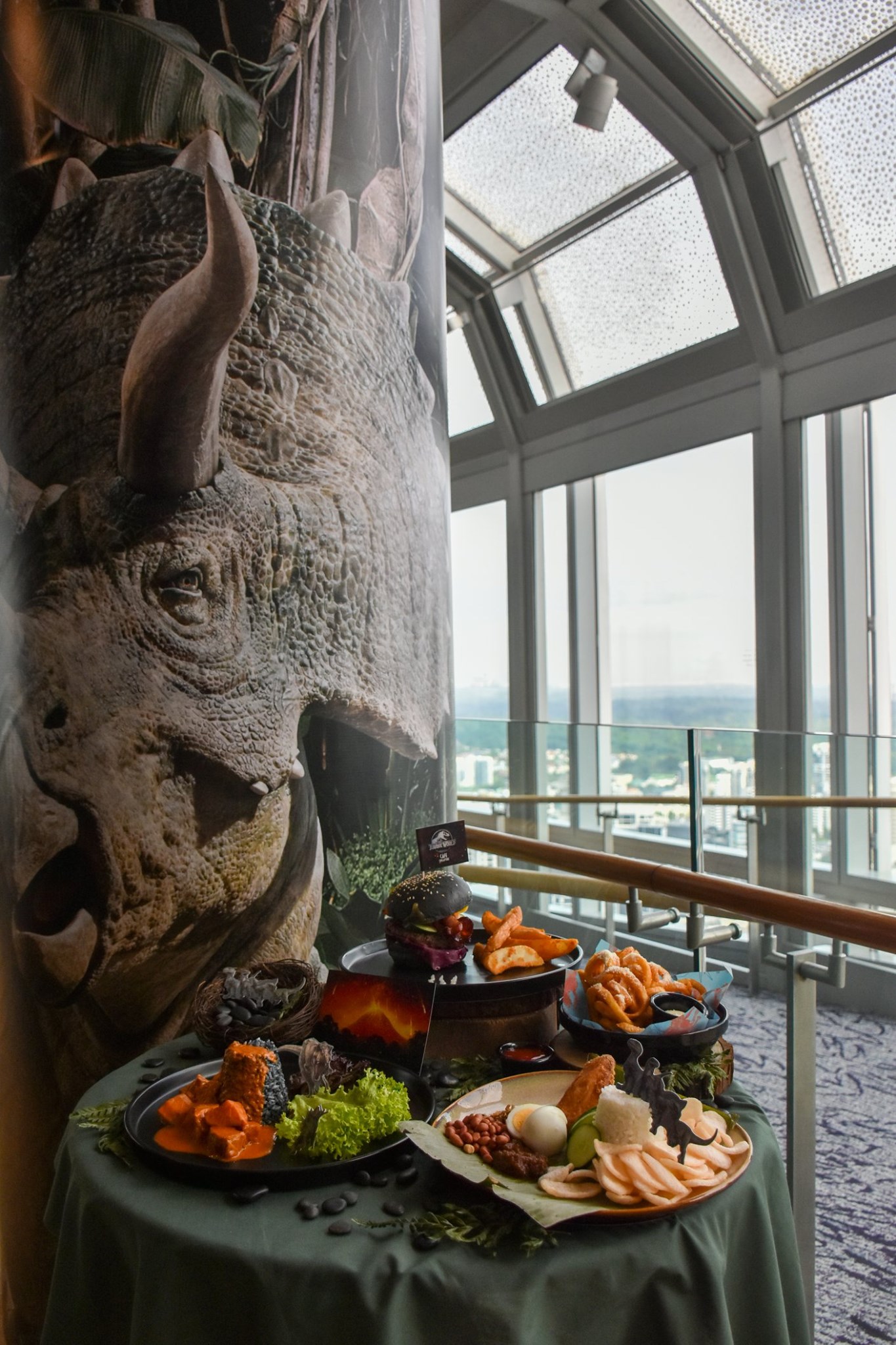 With prices starting from $6 for a cup of latte and $20 for mains, we've gotta admit that Jurassic World Cafe isn't exactly the cheapest dining option out there. But hey, it's an exclusive event and you're paying for the experience of skyline dining at the ION Sky, which to us, it's pretty worth it. As the pop-up cafe is open to guests by reservations only, be sure to do so before heading down.
Address: 2 Orchard Turn, Level 56, Singapore 238801
Price: From $6
Till January 3, 2021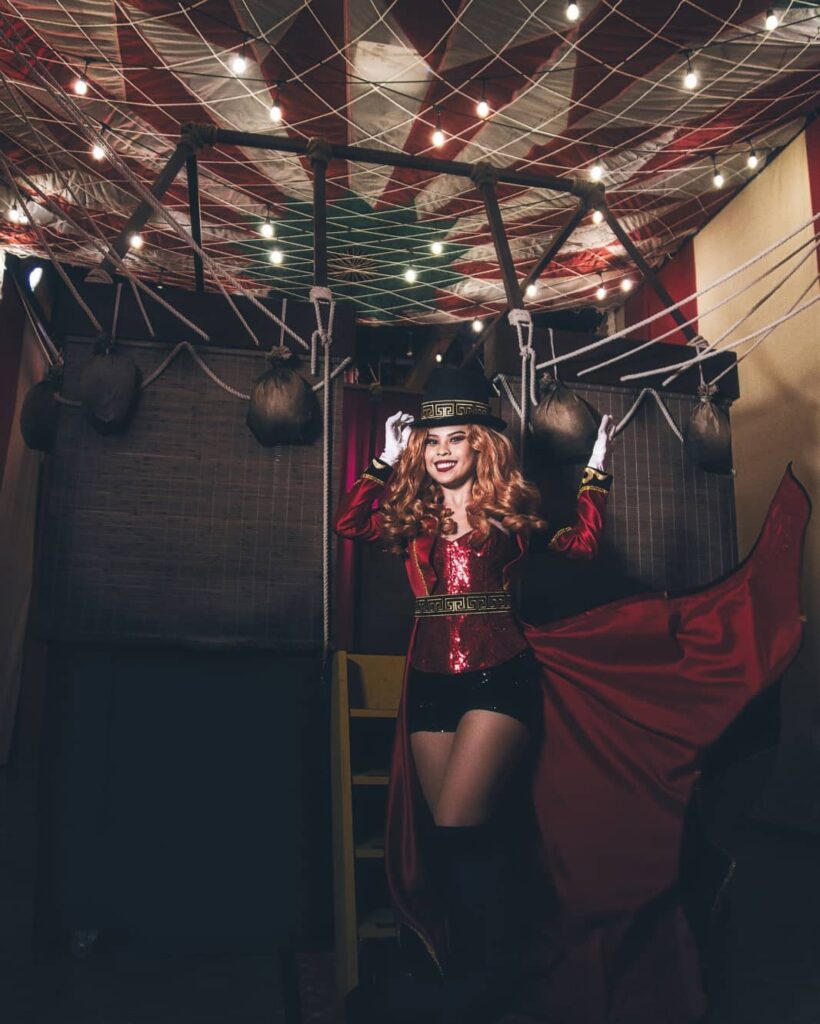 Trotting the globe in 150 minutes is entirely possible, all thanks to AndSoForth's Around the World in 80 Days multi-sensory, theatrical dining experience.
Immerse yourself in seven wondrous rooms, each themed to look like London, Egypt, India, Hong Kong, Japan and New York. Feed your stomach with international cuisines inspired by each country, and then feast your eyes on the whimsical set designs and colourful costumes by the actors.
Address: Secret, to be revealed 24 hours before workshop
Price: From $128
Till February 2021
Things to do: Films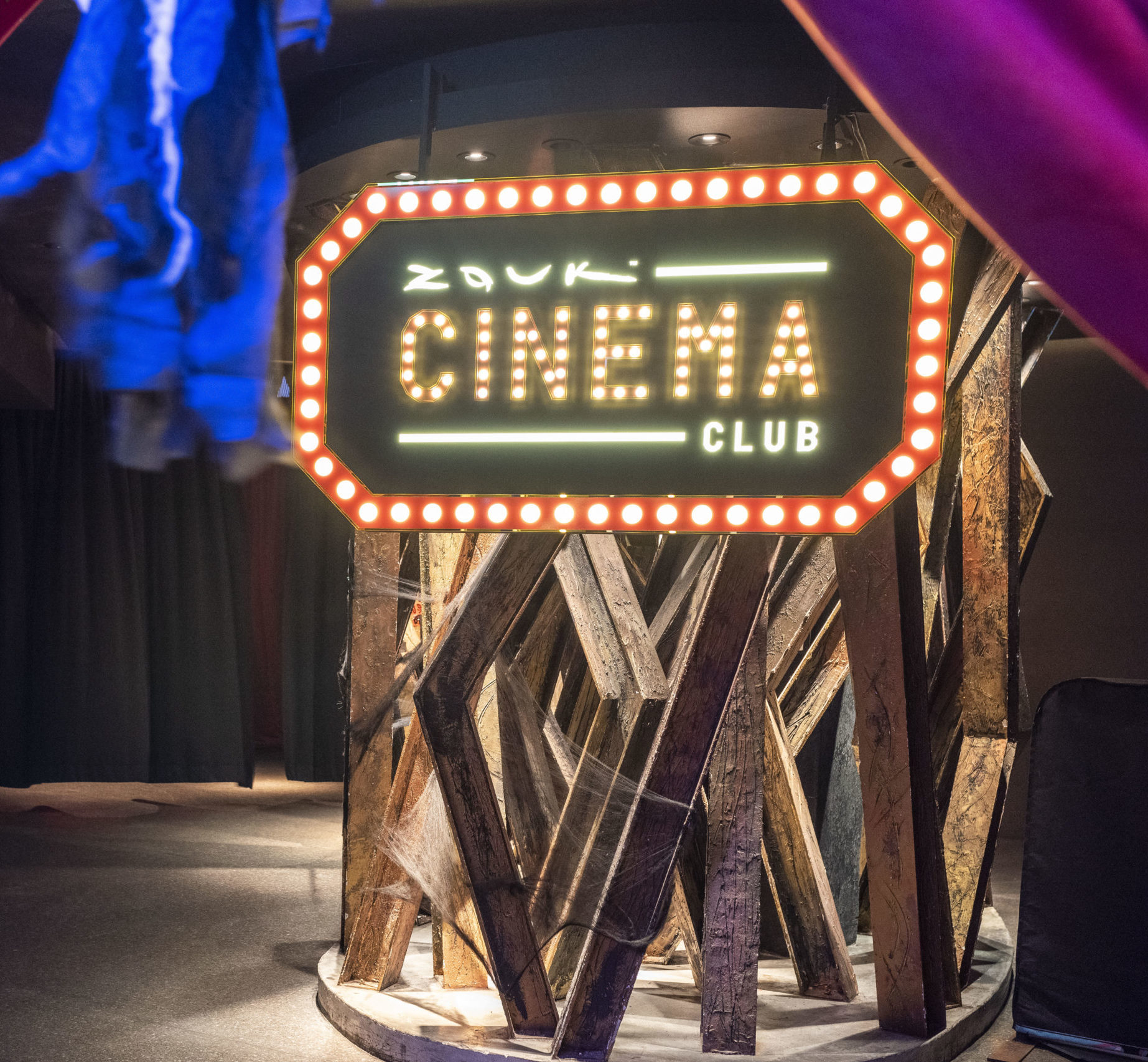 We get it. Your movie experience is not the same when the screen isn't massive, the sound isn't booming, and the overpriced caramel popcorn isn't losing its crunch by the minute. While we wait for great movies to hit the screen again, you can still find an elevated movie experience in the meantime. Enter Zouk Cinema Club, a pop-up cinematic experience from Wednesdays to Saturdays.
The nightclub turns into a cinema with one screening session a night, showing two movies. Zouk's famous screen, that normally belts out trippy visuals accompanied by the DJ's turntable, now plays classics like Moulin Rouge, Grease, and The Greatest Showman. Grab your date, a bottle of sparkling, some hors d'oeuvre to share, and hit Zouk to experience the magic of old romances on the big screen.
Address: Zouk Singapore, 3C River Valley Road, Clarke Quay, #01-05 to #02-06, The Cannery, Singapore 179022
Price: Call to book your seats. Packages range from $75-$350
From November 18-28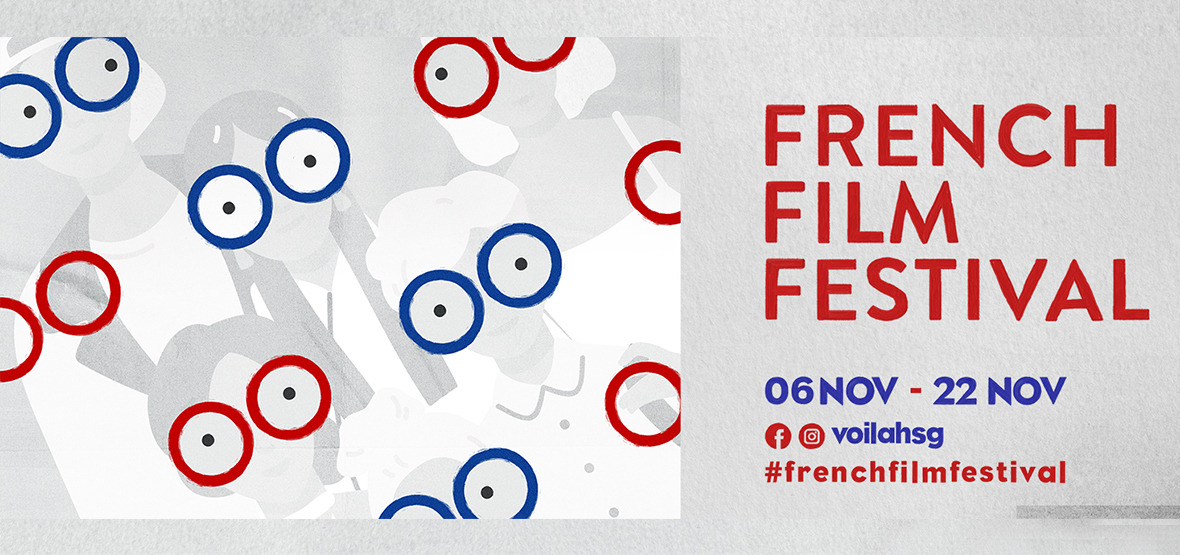 Absolutely love world cinema? Join the bandwagon at The Projector's French Film Festival. Presented with the Embassy of France and Institut Français, the festival kicked off with the exclusive new release Summer of 85, a queer teen summer romance that you send your heart aflutter. The rest of the array of limited screenings are equally enchanting — Lola, Portrait of a Lady on Fire, The Umbrellas of Cherbourg, Sympathy for the Devil, and more. The Projector has also just added new shows of the French New Wave titles including Contempt and Cleo from 5 to 7.
Address: 6001 Beach Rd, #05-00 Golden Mile Tower, Singapore 199589
Price: From $10
Till November 27
---
Things to do: Explore Singapore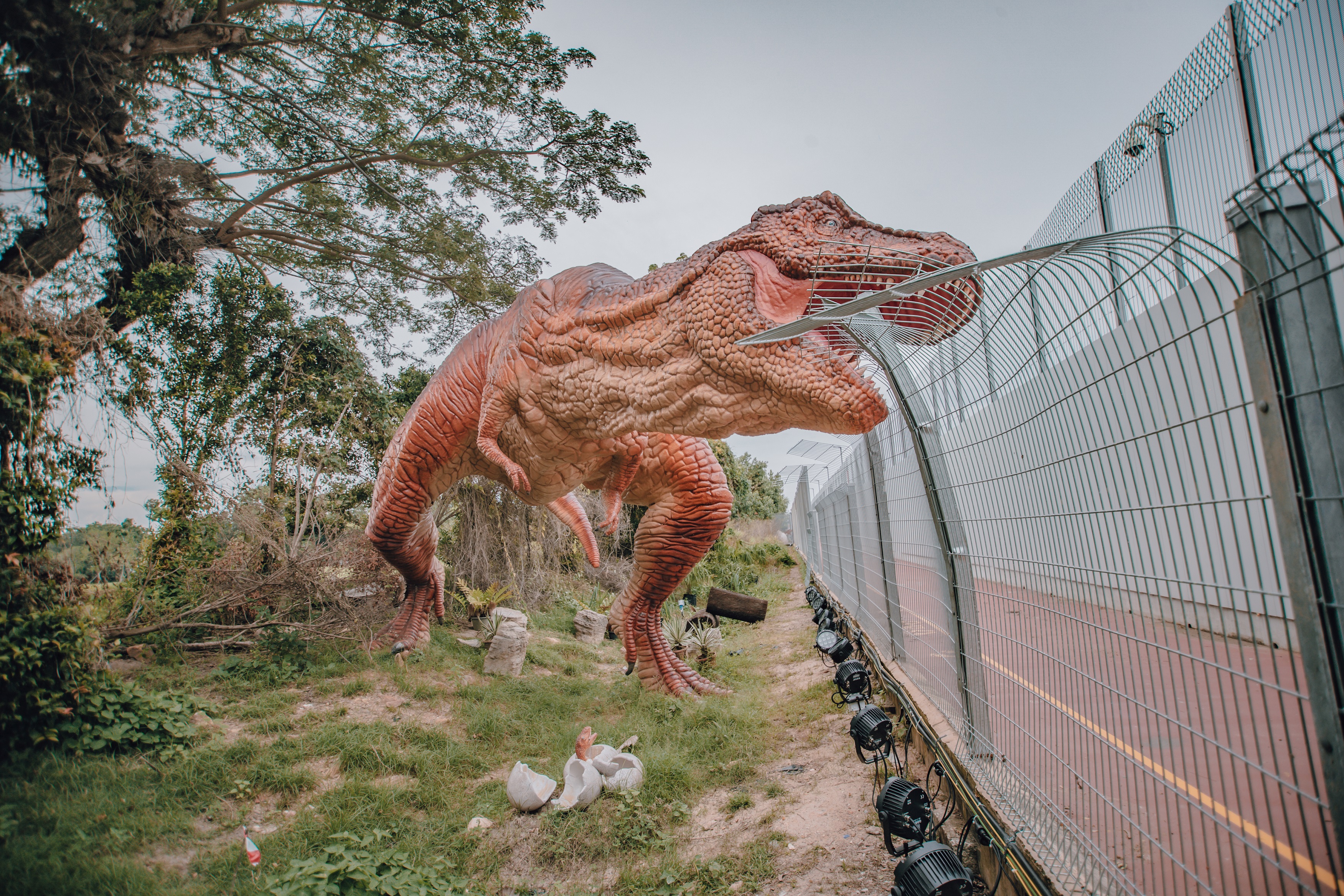 And you thought Changi was done with its newest marvellous offering? Nope. Hit Jurassic Mile with your family for a fun day out with the kids. Singapore's largest permanent outdoor display of life-sized dinosaurs with more than 20 different prehistoric creatures from nine different species — all stretched over one kilometre of the cycling and jogging path.
The tallest dinosaur stands at almost 5 meters high, and there's one that even flies! The best part is you can get there on foot or by renting a bike from GoCycling or from East Coast Park via the Changi Coastal Park Connector. And the even better part? It's free and open 24 hours.
Address: Drop-off point inside the Hub & Spoke car park (right opposite the café) or at Changi Airport Terminal 2, beside Car Park 2A. The on-ground signage will lead you to Hub & Spoke.
Price: Free (no booking required on weekdays, but you will need to pre-book your entry on Changi PlayPass if you're visiting on Fridays to Sundays, between 9am to midnight, till January 3)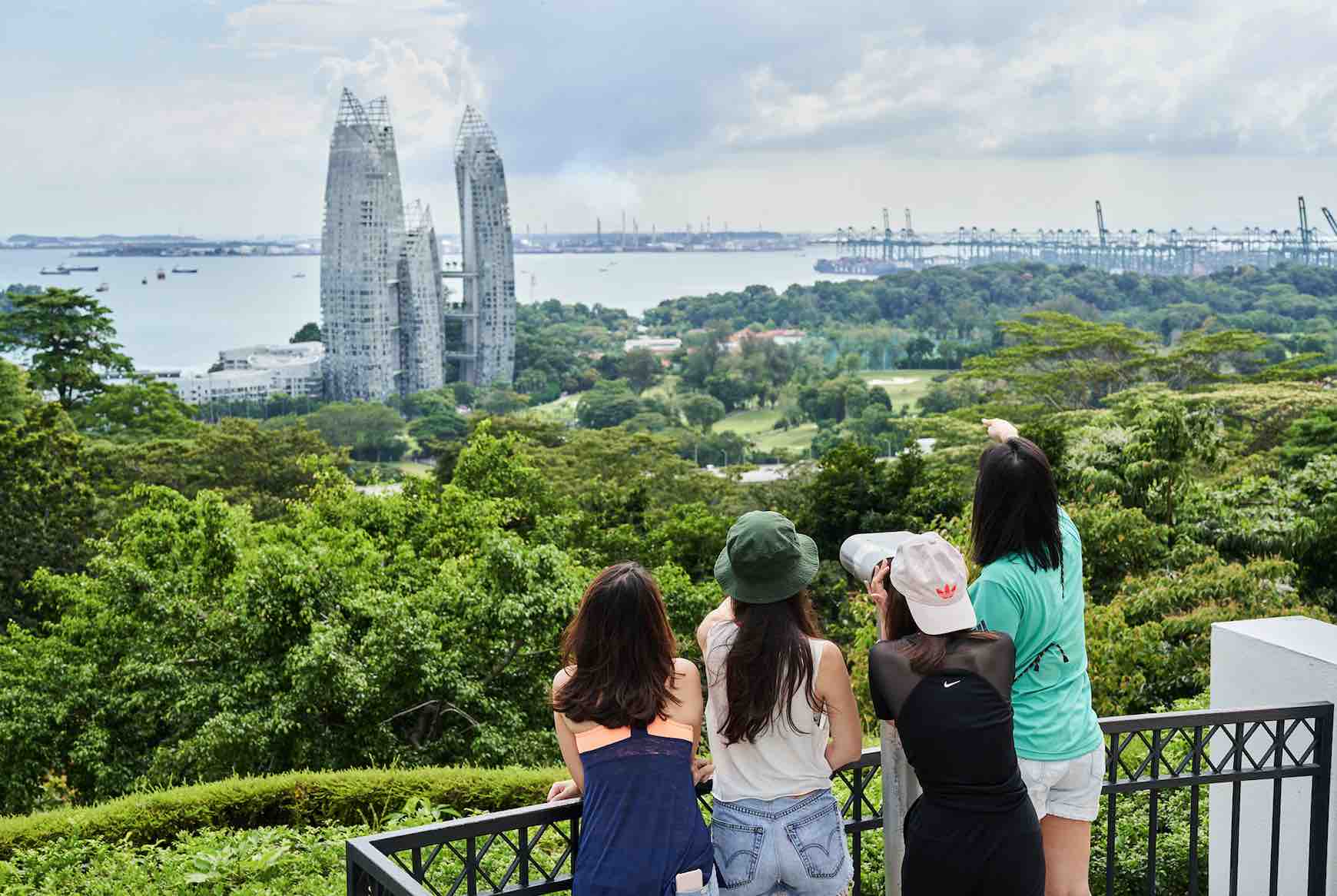 You'd want to wake your kids up on a breezy weekend morning for this one. Book your slot now to relive the nostalgia and joy of scaling the highest point of Mount Faber with your family. What you get — a guided tour around Mount Faber Park to Faber Point, the highest point on Mount Faber, the rich history around the mural wall and mini Merlion.
Want more? You'd also get an exclusive peek into how the Singapore Cable Car operates. The 2-hour tour has 2 slots every Saturday and Sunday (10am and 2pm) and it ends with a joyride on the Singapore Cable Car. End result: ecstatic kids.
Address: Faber Peak, 109 Mount Faber Rd, Singapore 099203
Tour Timings: Departs every Saturday & Sunday at 10am and 2 pm (please call to check timings)
Price: $20 for adults, $15 for a child
Till December 27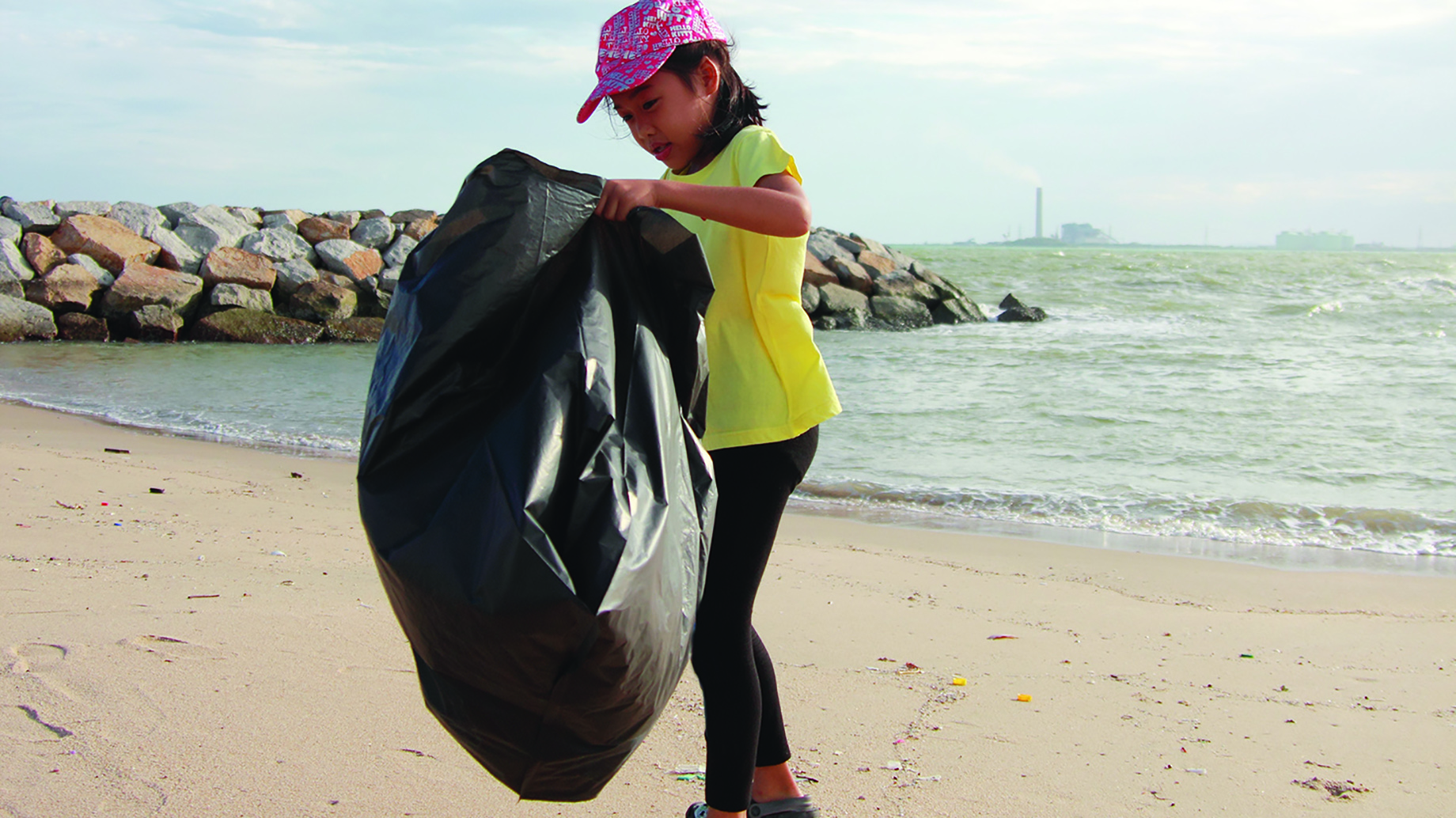 Discover more about the Sentosa turtles, the potential dangers they face and how to save them via this meaningful yet interactive tour.
Together with your loved ones, contribute to marine conservation by picking up litter along the beaches and learn to determine some of the common types of litter with a quick analysis of the rubbish collected.
Address: Sentosa beaches
Timings: 11am to 12pm and 4pm to 5pm on Thursdays, excluding public holidays and eve of public holidays
Price: $25
Till May 27, 2021
---
Things to do: Fitness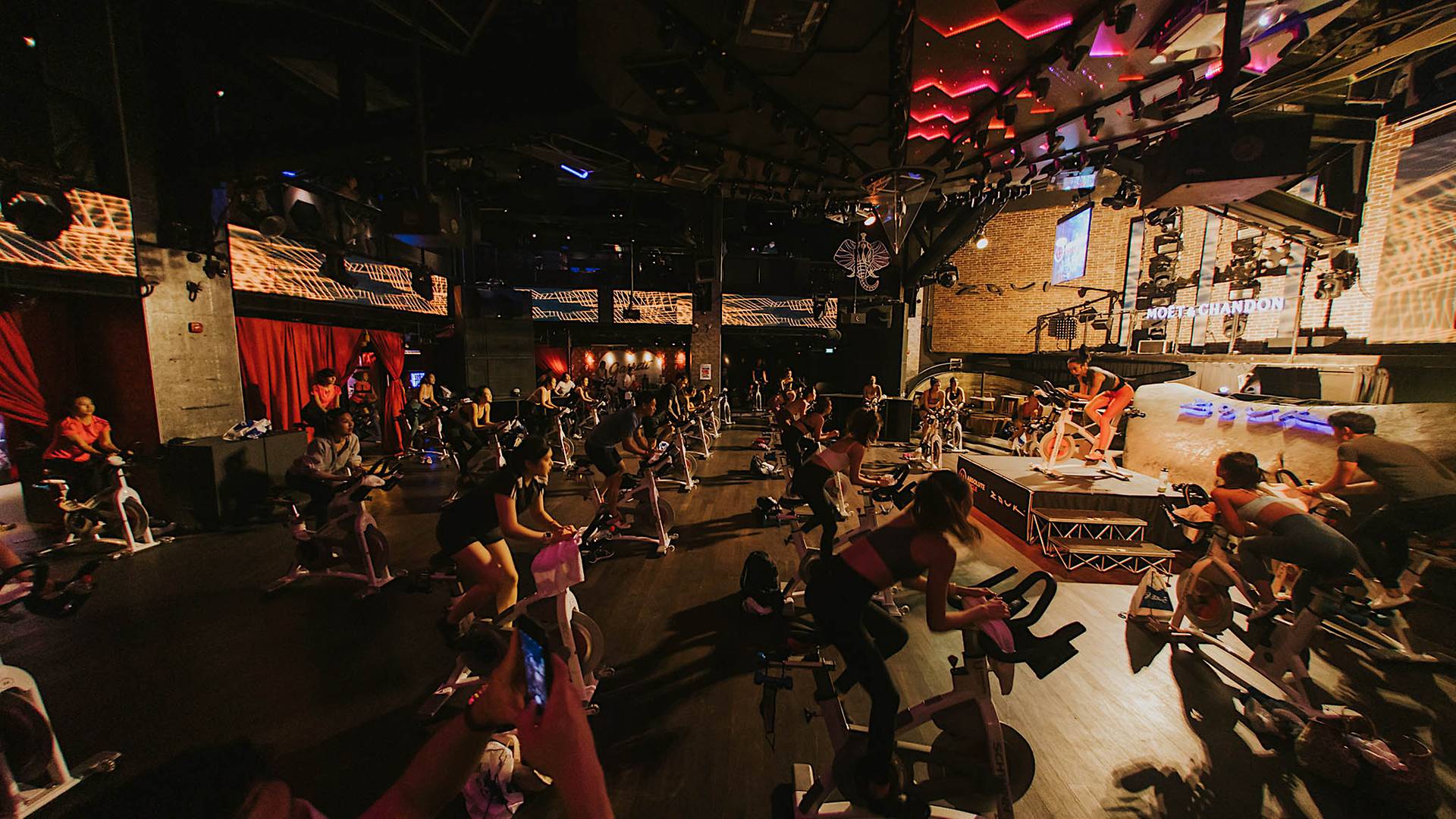 Looks like you don't need to wait until Phase three to hit the dance floor at Zouk. Partnering with rhythm cycling studio, Absolute, get your spin on up to seven days a week (if you really miss clubbing) with their iconic "Absolute 45" high-intensity spin classes hosted in a club-like atmosphere with epic Zouk lighting and heart-pumping music for the ultimate workout.
Address: Zouk Singapore, 3C River Valley Road, Clarke Quay, #01-05 to #02-06, The Cannery, Singapore 179022
Price: From $49
Until further notice
---
Marking your calendars and booking your next weekly or weekend activity? Then you'll want to make your money work harder for you by charging it on the right credit card to earn cashback or rewards that can help offset your next purchase, or to chalk up air miles for your travels next year. Apply for one through us today and get rewarded* with attractive prizes and cash!
*Rewards may change at any time. Terms and conditions apply.
---
Read these next:
Late-Night Activity Ideas: Singapore Edition 2020
Sightseeing, Staycations, Activities: How To Spend Your $100 SingapoRediscovers Vouchers
Sentosa Island Deals And Promotions 2020
8 Kid-Friendly Restaurants With Entertainment
7 A La Carte Buffets To Enjoy During Phase 2