After a two year hiatus, Ramadan bazaars are finally back in Singapore! Here is the ultimate guide to all the Ramadan bazaars you can head to for the best treats and Raya shopping.
Ramadan marks a month of fasting before Hari Raya Aidilfitri, which falls on 3 May 2022.
It's the month when our Muslim friends not only refrain from food and water from dawn to dusk, but also tobacco products, intimate relations, and sinful behaviour. As the spiritual rewards of fasting are believed to be multiplied during Ramadan, Muslims also devote themselves to special prayers and recitation of the Quran.
In addition, it's also an exciting month of festive food bazaars in Singapore which are finally back after a two-year hiatus no thanks to COVID-19.
There are tonnes of Ramadan Bazaars happening this year, from the most popular Geylang Serai Ramadan Bazaar to the WalkThru Souk by Laloolalang and many more. Here's the ultimate guide to all the Ramadan Bazaars in Singapore, and what you can expect there.
Month-long bazaars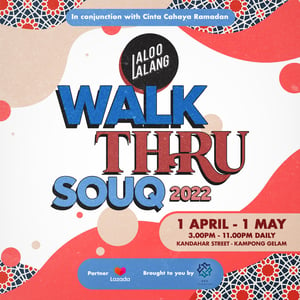 For the entire of April, Kandahar Street will be decked with 22 of the island's best halal F&B vendors of all cuisines.
Offering everything from traditional to fusion food, WalkThru Souk features vendors such as Chulop, Boms & Buns, KREAM, Broti, T Bob's Corner and more.
Where: Kandahar Street, Kampong Gelam
When: 1 April to 1 May 2022, 3pm to 11pm daily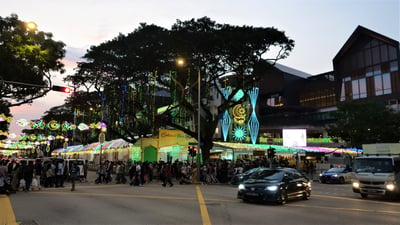 The iconic Geylang Serai Ramadan Bazaar is finally back after two years! Albeit on a smaller scale this year, you'll still be able to get your foodie and shopping fix at some 40 stalls over a span of two zones.
30 news stalls will be in operation from April 14 to the end of the event, which will bring the total number of stalls in the bazaar this year to 70. It may be a far cry from the 600 stores in 2019, but having a mini bazaar is better than nothing at all.
Over there, you can expect the popular Ramly Burger, Ole Ole (Spanish paella), Alley (drinks, but not associated with the famous Taiwanese bubble tea chain), Ramadan Kebab, The Original Vadai and more.
For those into shopping,
For a better experience, head over in the evenings to enjoy the Hari Raya Light Up along Changi Road, Geylang Road and Sims Avenue.
Where: Wisma Geylang Serai, 1 Engku Aman Turn, Singapore 408528
When: 2 April to 2 May 2022, 1pm to 11pm daily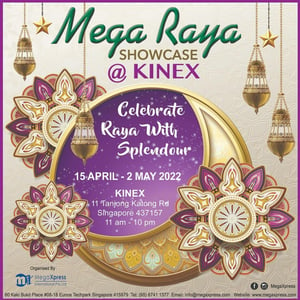 Beginning on 15 April 2022, the atrium spaces of KINEX will be converted into an entire feature of festive delicacies and modern Eid fashion wears. While here, it is a must that you get your hands on its mouth-watering kuehs.
Where: KINEX, 11 Tanjong Katong Road, Singapore 437157
When: 15 April to 2 May , 11am to 10pm daily
Where: Next to Woodlands MRT Station
When: 15 April to 2 May, 10am to 10pm daily
Where: Woodlands Sports Pavillion
When: 16 April to 1 May, 10am to 10pm daily
Weekend-only bazaars & pop-ups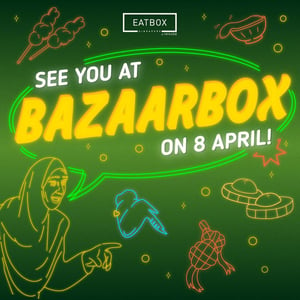 Say hello to the fourth addition to Eatbox's monthly MiniFest series, Bazaarbox.
The month-long weekend Ramadan bazaar will be showcasing a combination of permanent and
pop-up food stalls and retail booths set up specially for your Raya food and shopping needs. As their line-up has yet to be announced, do keep a lookout on their social media pages for updates.
Where: Tekka Place Annex Building, 2 Serangoon Road, Singapore 218227 #01-55 to 59
When: Every Friday to Sunday from 8 April onwards, 12pm to 10pm
Crane Robertson Quay will be holding their annual Raya Souk in the cool industrial space on Kim Yam Road, this time placing the spotlight on small home-based businesses.
Here, you can expect to find homemade cakes, cookies, pastries, breads and more made with love, in addition to the latest fashion, accessories and home decor brands including Elda and Thea Kids, Rawbought, Liyela Home and more.
Where: Crane Robertson Quay, Kim Yam Road
When: 15, 16, 17, 23 & 24 April 2022, 5pm to 11:45pm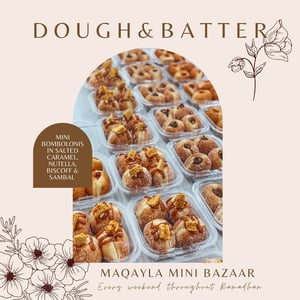 Maqayla's back again this year with their annual Maqayla Mini Bazaar happening every weekend throughout the entire month of Ramadan.
The first day of the bazaar will commence this Saturday (8 April), and will occur every weekend throughout Ramadan. This weekend, come join in the feast with scrumptious delicacies prepared by local talented bakers. The line-up of businesses will change every weekend, so keep a lookout for who's hawking their goods on their website.
Where: 430 Upper Changi Rd, #107/108, Singapore 486936
When: Every weekend in April from 8 April 2022 onwards, 11am to 5pm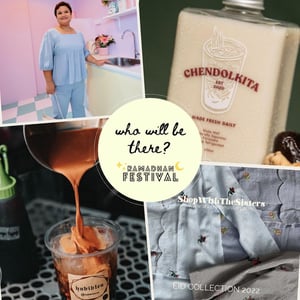 Ramadhan Festival located across two zones will feature a diverse selection of vendors including Sticker District, No Skin Attached, Botak Briskets, Habibtea, 14 Tako.sg, The Fairies Wheel and more.
Expect good food, drinks, clothes, henna and many other local small businesses as well!
Where:
Zone HAUS217: 217 Lavender Street, Singapore, 338772
Zone MIURA: 381 Joo Chiat Road, Level 1, Singapore 427621
When: 8 to 10 April, 15 to 17 April, 22 to 24 April 2022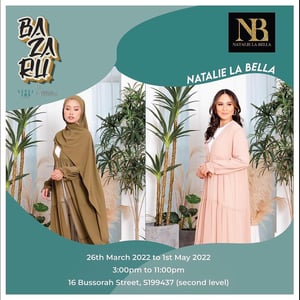 Picture this — a gala of established festive clothing brands and tasty festive treats that goes perfectly with an accompanying scenic vista. This Ramadhan bazaar at The Straits Teppanyaki embodies this experience, being the first of its kind to be held on a rooftop. Expect to see the likes of Hipsterbakes, Noir and Natalie La Belle amongst the many brands featured in this bazaar.
Where: Level Two, The Halal Bistro at The Straits Teppanyaki, 16 Bussorah Street, S199437
When: 26 March to 1 May 2022, 3pm to 11pm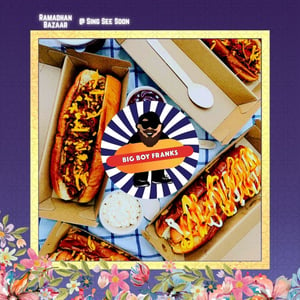 Spice up your home with new plants this festive season! Besides offering an affordable array of house plants and garden plants, The Balik Kampung Ramadan pop-up also sees small businesses setting up booths for an even more exciting shopping experience.
Where: Sing See Soon Experiential Garden, 5 Simei Lane, Singapore 528710
When: 16, 17, 23, 24 & 30 April, 1, 2 May, 1pm to 10pm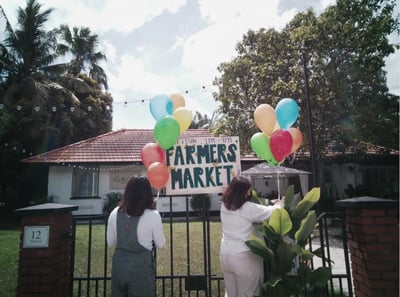 Unlike the many bazaars featured in this list, this pop-up market adopts a more rustic and organic creative approach. Located at Oval Seletar Aerospace, it is decked out in an oasis of thriving flora and festive revelry. With an emphasis on local businesses, this garden market celebrates the Muslim community's ingenuity and inventiveness through a showcase of food, lifestyle and service offerings. It even has photoshoots planned on weekends for families to capture the perfect family photo.
When you do drop by, make sure to bring picnic mats for you and your loved ones to admire the sights of departing private planes.
Where: Bay Laurel, 12 The Oval Seletar Aerospace
When: 8-10 April, 15-17 April, 22-24 April 2022
Indulge in the festivities without breaking your bank
The endless list of festive offerings that await you can be especially tempting. Before you lose yourself in your well-deserved Raya shopping frenzy, equip yourself with the means to reap the fullest out of the experience. With these credit cards, your purchases will come with delightful festive surprises such as juicy cashbacks and mile rewards that will make it guilt-free.
Read these next:
8 Affordable (and Amazing) Ramadan Snacks by Halal Bakers in Singapore
A Guide to Halal Investments In Singapore
8 Ways to Save Money on Hari Raya Festivities in Singapore
Things To Do In Singapore That Get You The Most Bang For Your Buck (April 2022)
Driving to Malaysia in 2022: The Ultimate One-Stop Guide