Have a meaningful Hari Raya Aidilfitri in Singapore without spending a lot of money.
Singapore's bazaars and malls bustle with extra activity in the weeks leading up to Hari Raya Puasa. From sumptuous dishes to new clothes, there are a number of things families need to plan for the great feast.
While preparing for Eid often means looking your best and redecorating your home, you don't want to lose control over your finances doing so. Here are ways to enjoy the Hari Raya festivities without spending beyond your means.
1. Make Reservations with Caterers Now
If you aren't preparing the meal yourself, don't delay in making reservations with caterers. Most caterers will only accept orders up to one week before Hari Raya, at a first-come-first-serve basis. If you can manage to find a caterer who'll take your order at the last-minute, you can expect to pay a hefty surcharge for late reservations.
2. Use a Cashback Credit Card If You Dine Out
It's expensive to dine out for Hari Raya, and credit cards' 1-for-1 deals or discounts don't apply on public holidays. But if you must make restaurant reservations, save money by using a dining credit card that gives generous cashback.
Try the ANZ Optimum World MasterCard, which gives 5% unlimited cashback on dining with no minimum spend requirement. So if your Hari Raya dinner ends up costing S$400, you save S$20.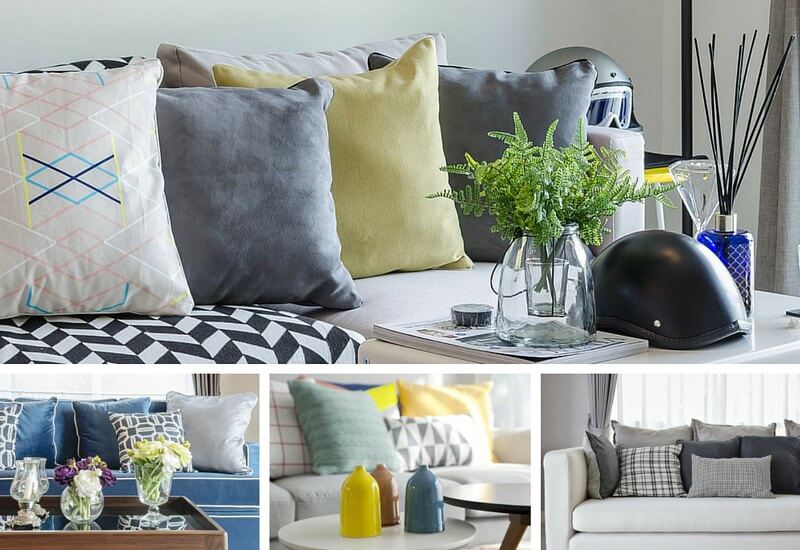 3. Redecorate with Curtains and Throw Pillows
Craving change? Buying new furniture isn't the only way to breathe life into your home.
You can achieve maximum impact on a small budget by updating your window treatments. New curtains may not even be needed. Simply extending the curtain rod three to six inches wider than the window frame makes the window look wider and lets extra light come in when the curtains are open. Check out this guide for inspiration on window treatments to try.
See Also: 10 Money Saving Home Decor Ideas in Singapore
A new set of throw pillows can refresh your living room. Instead of getting identical matching sets, create a more modern look with a mix of patterns and solids in complimentary colours. Here are some more ideas on redecorating with throw pillows.
4. Check Your Credit Card for Shopping Deals
Some credit cards offer small discounts at your favourite home and living stores. For example, Citi Rewards cardmembers get 15% off HipVan and 12% off Naiise, while other Citi cardmembers get 10% off both stores.
Meanwhile, UOB cardmembers get 15% off designer lighting at Catalogue.com.sg, plus 3 free rolls of wallpaper with a minimum purchase of S$1,000. And until 30 June 2016, UOB cardmembers get 25% off Ensogo.

5. Buy Kuih Raya in Bulk
Take advantage of the Ramadan bazaars and buy buih raya in bulk. For under S$100, you can get several kilos of kerepek, tumpi, and other kuih raya in different colours and textures.
Keep them in white bowls and place them on side tables for your guests to snack on when you break fast, or use them as centerpieces on the dining table during Eid.
6. Use the Right Credit Card for Groceries
If you are preparing the feast, you can save a lot of money on groceries with the right cashback card.
The UOB Delight Card gives an 8% rebate at Cold Storage, Market Place, Jasons, Giant, and Guardian, with a maximum rebate of S$50 a month. This means you can save as much as S$40 if you spend S$500 on groceries every month. Save even more with the card's 10% discount on all house brands at Cold Storage and Giant.
For those who prefer shopping at Sheng Siong, the POSB Everyday Card gives a 5% rebate at your friendly neighbourhood supermarket.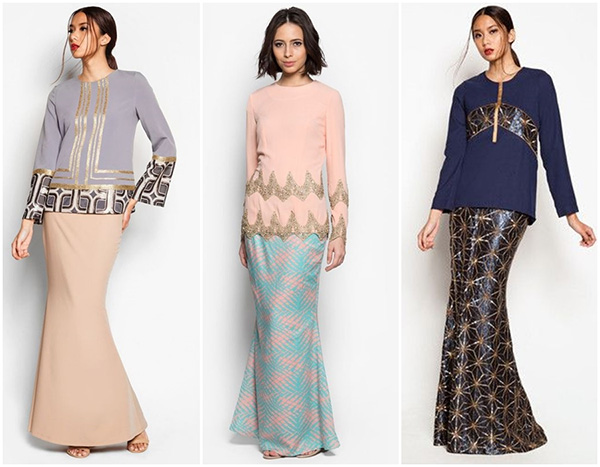 7. Mix and Match the Previous Years' Baja Melayu or Maju Kurung
With Ramadan coinciding with the Great Singapore Sale, there are a number of tempting deals on Muslimah fashion and traditional clothing. But if you'd rather not spend on new clothes, you can still look your best by mixing and matching your baja melayu or maju kurung from Hari Rayas past.
Find the perfect combination by taking out all the baja melayu or maju kurung in your wardrobe. Watch out for colours and patterns that compliment each other, then try them on. By doing this, you can come up with at least two outfits for the different days of Hari Raya.
8. Open a Savings Account for Kids
With kids receiving a handful of duit raya or green envelopes this Hari Raya, there is no better opportunity to teach them healthy money habits.
Together, open a child's savings account, and make a yearly ritual out of visiting the bank after Hari Raya to deposit 80% of their duit raya money. Use this moment to explain how interest rates make their money grow, and encourage your child to deposit part of their allowance into the bank account each month. Talk about all the exciting things your child can do with the money in five years if they keep up their savings habit.
By showing a positive attitude towards saving and coinciding it with a special occasion, children are more likely to remember these lessons and carry good money habits with them for life.
Read This Next:
5 Ramadan Iftar Buffets to Try in Singapore
How to Use Hong Bao to Teach Kids About Money
---

By Lauren Dado
Lauren has been a content strategist and digital marketer since 2007. As SingSaver.com.sg's Content Manager, Lauren edits and publishes personal finance stories to help Singaporeans save money. Her work has appeared in publications like Her World, Asia One, and Women's Weekly.