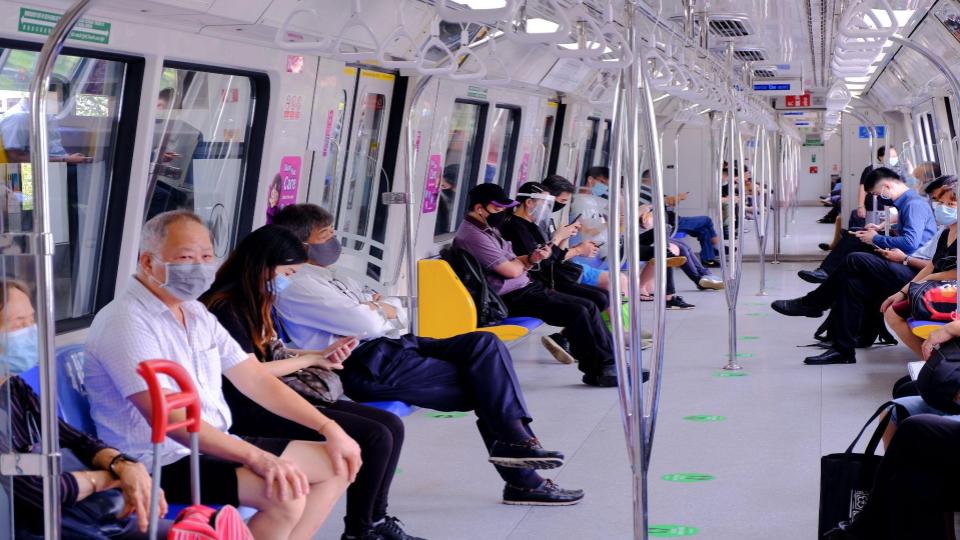 Worried about your well-being in old age? Get to know the discounts and benefits you'll access at 60 in Singapore. Plus learn what discounts kick in a bit earlier, at 50 or 55.
Turning 60 marks the start of new opportunities and privileges as a senior citizen in Singapore, unlocking discounts and promotions from public organisations, telecommunications companies, restaurants and more.
Read on to discover these discounts and freebies across public transport and movies, and from reduced attraction prices to low-cost gym memberships.
Health and fitness benefits
Health coverage is of crucial importance at every stage of life, and especially the older you get. The good news is that there are many ways you can save on health-related costs, with the help of some significant discounts.
Here are some of the key ways you can benefit:
People's Association wellness programmes
Complimentary People's Association (PA) wellness programmes help seniors aged 50 years and above manage their healthcare. They get to participate in social programmes and activities organised by their community clubs, resident committees, and neighbourhood committees. These programmes also help seniors remain mentally, physically and socially active within society.
Discounted rates at gyms
Certain gyms offer affordable membership fees for seniors, enabling them to stay physically fit in a convenient way. ActiveSG provides monthly unlimited access to its facilities at a S$18 fee to those 55 years old and older, and per entry rates of S$1.50. Gymboxx has a S$75 monthly rate for those 55 years old and older.
Up to 10% discount at Watsons, Guardian and Unity
Seniors can buy health and wellness products at discounted rates at Watsons, Guardian and Unity. Watsons provides Jubilee benefits to those aged 50 and older, which includes 10% off health products, 5% off other products, and 10% off all products during the member's birthday month.
Guardian issues its Golden Senior Card to those aged 50 years and above, which grants 5% off purchases and 10% off during the birthday month.
Unity offers a 2% discount to those aged 60 and above on Tuesdays, capped at S$200 per purchase.
Housing benefits
In order to ensure that seniors continue to live in comfort, they are entitled to certain housing privileges.
Deferred Downpayment Scheme
This scheme under the Housing & Development Board (HDB) allows seniors aged 55 and above who are right-sizing their flats, to defer their downpayments for new flats until they collect their keys. This helps them maintain their cash flow status if they have not yet sold their existing flats.
Enhancement for Active Seniors (EASE)
Senior citizens who are aged 60–64 and require assistance for one or more Activities of Daily Living, or who are 65 years old and above, are entitled to refurbishment, renovations, and installations of features in their HDB flats to make them more elderly-friendly and improve mobility and comfort.
Transportation benefits
Seniors also enjoy certain privileges and discounts when it comes to public transport.
PAssion Silver Concession Card
PAssion Silver Concession Cards are issued to all citizens of Singapore aged 60 and above. This provides them with concessionary fares that are discounted by around 25% on public transport, longer crossing times at traffic lights upon tapping their cards, as well as benefits with selected merchants.
Senior Citizen Concession Card
Permanent residents aged 60 and above can access concessionary fares through the Senior Citizen Concession Card issued by TransitLink.
Both citizens and permanent residents also have the option of registering for a Hybrid Concession Pass at S$64. This pass offers one month of unlimited transport on bus and train services.
Recreational discounts
Enjoy your retirement through discounted attractions and movie tickets.
Wildlife and nature parks
Wildlife lovers can benefit from the discounted ticket prices for Mandai Wildlife Reserve's parks. If you are a Singapore resident aged 60 and above, these are the rates applicable for you:
Singapore Zoo – S$18, complimentary tram rides
Jurong Bird Park – S$15
Night Safari – S$22
River Wonders – S$17
If you prefer flora over fauna, there are plenty of options as well. Seniors aged 60 and above can benefit from the S$1 (for residents) and S$3 (non-residents) entry fee for the National Orchid Garden. Gardens by the Bay likewise offers ticket prices of S$15 for visits to both the Cloud Forest and Flower Dome conservatories, and S$8 for one conservatory for those aged 60 and older.
Movie tickets
Watch movies on weekdays when cinemas are less crowded and get cheaper tickets as a senior. Shaw Theatres charges seniors (aged 55 and above) S$4.50 for regular tickets on weekdays before 6:00pm.
Meanwhile, Cathay Cineplexes charges S$5 for their shows at that timing, and Golden Village, S$5 for standard cinemas and S$10 for premium seats / hall types (GVmax Dolby Atmos, Grand Seat, Duo Deluxe, Deluxe Plus and Gemini).
Retail and F&B discounts
You'll be able to shop for groceries and other necessities, and dine out more freely with the discounts offered to seniors.
Groceries
Seniors aged 60 and above can take advantage of discounts at major supermarkets such as NTUC Fairprice, Giant and Sheng Siong. NTUC offers a 2% seniors discount on Tuesdays, Giant gives a 3% discount on all weekdays, and Sheng Shiong provides a 3% discount every Tuesday and Wednesday within the spending limit of S$200 per receipt.
Special telecommunications plans
WhatsApp and call your friends and family with peace of mind through discounted plans for seniors. Singtel offers those 60 years and above the Seniors Go Digital mobile plans, which include free phones, data-free Whatsapp messaging, free Digital Wednesday Workshops and express queues at Singtel outlets.
Starhub also has plans for those 60 years and older, such as the S$8 SIM-only plan with 5GB, and S$50 2-year plan with 30GB. M1 offers benefits such as 25% off your plan, and complimentary 3-month Viu Premium and TVBAnywhere+ subscriptions.
Dining
Get significant savings when dining at restaurants with the following deals:
White Rose Café: Those aged 55 and above get 10% off every Tuesday on the 'Treasured Flavours of Singapore' àla carte buffet lunch.
Seoul Garden: Seniors aged 55 and above benefit from the discounted price of S$19.90++ at its Happy Grill Hour, an all-you-can-eat bundle meal, from Monday to Friday, 11:30am to 4:00pm.
COCA: Fancy hotpot? Senior citizens aged 60 and older have a discounted price of S$28++ and S$42++ for lunch and dinner buffets respectively.
Captain Kim Korean BBQ & Hotpot: Those aged 60 and older get discounted prices for the buffet lunch and dinners.
Greendot: Those 60 years and older pay cheaper prices for selected dishes, such as the bento set, laksa and mixed mushroom dry handmade noodles at this popular vegetarian eatery.
---
There are many perks to turning 60, discounts being one of them. Further maximise your expenditure through cashback credit cards.
Read these next:
6 Things To Know About 0% Interest Credit Card Instalment Plans
Mobile Wallets In Singapore: Complete 2022 Guide
Guide To Investment-Linked Policies (ILP): What You Need To Know
Best ETFs In Singapore For Tracking Stocks, Bonds And REITs