Looking to sweat out your fitness goals? Here is our guide to the most popular and cost-efficient spin studios in Singapore!
The pursuit of fitness can be an especially daunting task to take on alone — it can be painful, restrictive and of course, very, very sweaty. There will be times that you will feel like giving up, to give in to temptations that will ruin all the hard work you had done so far. If you can relate, you should definitely consider spinning (indoor cycling) as an alternative or a complement to your current fitness regime.
Pumping with intoxicating energy, spin classes are famous for their high-intensity intervals with electrifying outbursts of music. Think of it as the offspring of track cycling and nightclub partying, the perfect blend of adventure and adrenaline. What's more, you get to be part of a community of excitable spinning buffs who will spur you on to break new records.
Whether you are looking to try out the sport or you are a veteran spinner looking for a change in studios, look no further as we have compiled the most exhaustive list of the best spin studios you can find in Singapore.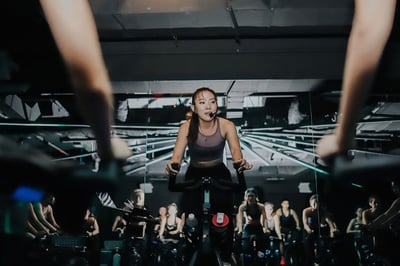 Thanks to its welcoming community of enthusiastic riders and instructors, Revolution Spin is a popular choice for many beginners.
Having opened its first outlet in 2020, it has already expanded its outlet count to four, becoming a rising star in the spinning industry. You cannot go wrong with Revolution Spin if you want a change of scenery now and then.
Revolution Spin also organises fun themed rides for fans across all music genres, including Seoul Special to Cardi B vs Nicki Minaj to even YP E-Scooter Upsized. We even came across an Instagram sponsored ad for Revolution Spin featuring riders jamming to Don Don Donki's theme song.
Cost:
Trial — S$60 for four sessions
Standard — S$40 for a single session, S$399 for 10 sessions and S$1470 for 50 sessions
Locations:
Orchard — 8 Grange Road #03-08, Orchard Cineleisure, Singapore 239695
Cecil Street — 137 Cecil Street, Hengda Building, Level 2, Singapore 069537
Tanjong Pagar — 182 Cecil Street, Frasers Tower, Level 2, Singapore 069547
Bugis — 520 North Bridge Road, Wisma Alsagoff, Level 3 Singapore 188742)
Is an old injury or bad knee stopping you from hopping back on a bike? Fret not, as there is an alternate option for you. Known as Aquaspin, it involves pedalling a special stationary bike in a swimming pool (yes, you read that right).
Due to the natural resistance of water, it protects injured joints and helps prevent further injury. Such aquatic classes are also suitable for people of all shapes, sizes and physical conditions. Even pre and postnatal mothers are invited to join the class!
Besides a splashing good time, you should expect a full-body workout that will improve three key areas of fitness: mobility, strength and cardio endurance.
Ripple Endure (50 min)
Designed for those looking to build up their endurance, these classes are lower-body focused, built on long intervals and high tempo music. Perfect if you are into walking or running, as they will have you working at an active pace the entire session!
Ripple Signature (45 min)
The Ripple Club's Signature class will have you sprinting, followed by short rest periods to raise your heart rate quickly to burn maximum calories during and after exercise. In this fat-burning workout, you will be working your legs, arms, and abs.
Cost:
Trial Classes — S$60 for three classes within 14 days
Personal training — S$150 for one session
Single Class - $50 per class
Class packages — S$180 for four sessions (1-month validity), S$400 for 10 sessions (3-month validity), S$700 for 20 classes (5-month validity)
Unlimited packages — S$350/month (monthly), S$329/month (quarterly), S$298/month (yearly)
Locations:
Polo Club — 80 Mount Pleasant Road, Singapore 298334
Swissotel Merchant Court — 20 Merchant Road, Singapore 058281
Hotel Jen at Orchard Gateway — 277 Orchard Road, Singapore 238858
Oasis Hotel at Downtown — 100 Peck Seah Street, Singapore 079333
Opening hours: Timing varies. You can find the schedule here.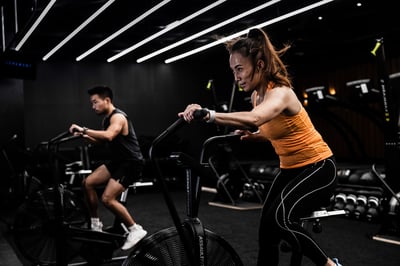 Ever watched an IMAX movie? Well, the cycle class at Pure Fitness borrow elements from one. Dubbed THE TRIP™, it is a unique experience unlike anything you've experienced before.
This unique class takes place in a specially designed studio where cinema-quality video is projected onto the screen. While the video plays in the background, the instructor will have you perform exercise moves in-sync with the music and graphics.
Each class lasts around 30 to 40 minutes, and the video projection will vary depending on the class. You could be climbing an impossibly steep glacier in one class or exploring a futuristic space-age city in another. Whatever the backdrop, be prepared for a mind-blowing adventure!
Do note that THE TRIP™ is only available at Pure Fitness's Ngee Ann City outlet.
Cost: Undisclosed, sign up for a trial on their website for prices and more info.
Locations:
Ngee Ann City (THE TRIP™) — 391 Orchard Road, Level 8 Ngee Ann City Podium Block, Singapore 238872
Asia Square — 8 Marina View, Level 6 Asia Square Tower 1, Singapore 018960
Ocean Financial Centre — 10 Collyer Quay, Level 4 Ocean Financial Centre, Singapore 049315
Oasis Hotel at Downtown — Suntec City Mall, #03-318 to 323, Temasek Boulevard North Wing Tower 1, Singapore 038983
Opening hours:
Suntec City and Ngee Ann City — 6am to 10.45pm from Mondays to Saturdays | 8am to 10pm on Sundays and public holidays
Asia Square and Ocean Financial Centre — 6am to 10.30pm from Mondays to Fridays | 8am to 8pm on Saturdays, Sundays and public holidays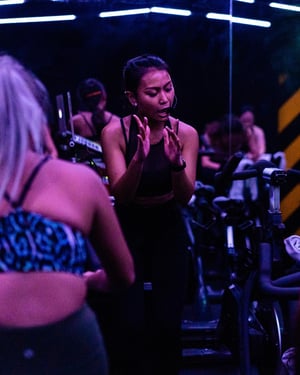 Describing themselves as "an uncompromising medley of form and function", your fitness is not taken lightly at Ground Zero. The trainers here believe in a culture of passion and solidarity where members are constantly pushed for growth and change.
When joining Ground Zero, be prepared to bring the fight, both in and outside of class.
Do come to class with an open mind and be prepared to sweat it out here.
Ride or Resistance (45 mins)
Two different 45-minutes classes are available that will push your boundaries as you work to increase your endurance, strength and power. Classes are themed and complemented with music from your favourite artist or genre.
Those looking to ramp up the difficulty can increase the session's duration to 60 minutes just for the kicks.
Cost:
First-timers — S$48 for two-class trials and S$70 for three class trials
Standard — S$45 for a single session, S$730 for 20 sessions and S$1,650 for 50 sessions
Unlimited classes are also available. Check its website for more.
Location: 18 Cross Street, #B1-120, Singapore 048423
Opening hours: 6am to 10pm from Mondays to Fridays | 7.30am to 4.30pm on Saturdays and Sundays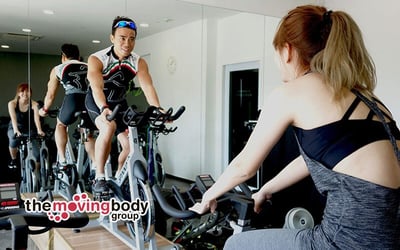 The Moving Body Group is not a conventional gym fitness brand. Unlike the sweat and muscle sores one would typically associate with active fitness, this group seeks to impart the uniqueness of our physiological makeup and inspire an interest in exploring the multiple disciplines of movement.
Pioneers in Pilates and Gyrotonic, The Moving Body Group is the perfect avenue for cultivating an intimate understanding of your body movements while augmenting your mobility and strength.
Cost:
Trial sessions — S$72.50 for a private one-on-one session | S$150 for a session as a pair
Starter packs — S$600 for three private sessions and five group classes | S$620 for five private sessions | S$225 for five group classes
Locations:
River Valley — 46 Kim Yam Road, #01-15 The Herencia, Singapore 239351
Bukit Timah — 1 Fifth Avenue, #03-09 Guthrie House, Singapore 238802
East Coast — 217 East Coast Road, #05-02 Tides Building, Singapore 428915
Opening hours:
River Valley — 9am to 5pm from Mondays to Fridays | 9am to 2pm on Saturdays and Sundays
Bukit Timah — 9am to 1pm from Mondays to Saturdays | Closed on Sundays
East Coast — 9am to 5pm on Mondays and Thursdays | 9am to 4pm on Tuesdays and Wednesdays | 9am to 1pm on Fridays to Sundays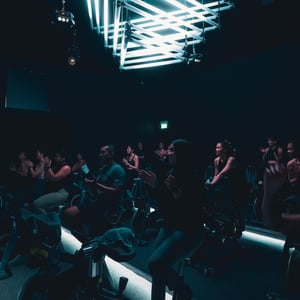 If you're looking for a quick burst of adrenaline, look no further than Popsicle by Active Fitness. Boasting a casual, friendly environment, Popsicle provides electrifyingly intense 45-minutes sessions of indoor rhythmic cycling that leaves you refreshed and primed for the pursuit of success.
Popsicle On Air
The rising popularity of working from home makes Popsicle On Air perfect for those who are not yet ready to leave the comforts of their abode. Physical classes are now recorded and uploaded on its online streaming platform, which you can partake in anytime.
The plan also includes an indoor bike, a pair of dumbbells, cycling shoes, all totalling S$450 monthly, or S$250 if you opt for an annual billing plan.
Cost:
New sign-ups — S$49 for four sessions and S$99 for unlimited sessions that are valid for 10 days from the first booking
Standard series — S$3,780 for 200 sessions | S$2,988 for 120 sessions | S$1,339 for 48 sessions
Popsicle On Air (with a leased bike) — S$450 monthly | S$350 for six months and S$250 for a year
Popsicle On Air (without a leased bike) — S$59.90 monthly
Locations:
Central — 83 Clemenceau Avenue, UE Square #01-34, Singapore 239920
Joo Chiat — 368 Joo Chiat Road, Singapore 427613
Opening hours:
Central — Class timings vary. You can view its schedule here.
Joo Chiat — Class timings vary. You can view its schedule here.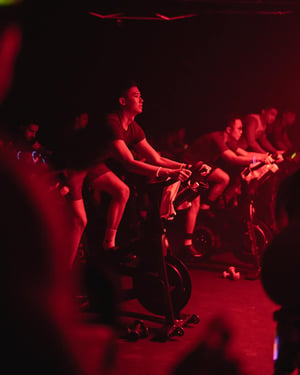 If you're motivated and hungry to fulfil your fitness goals meaningfully, R10T will be there guiding and pushing you towards success. With over a staggering 70% of ambitious folks quitting a fitness plan (according to them), R10T does its best to ensure that you do not be part of this statistic with modern facilities and high-performing fitness equipment.
Here, you can expect to engage in a versatile and synergised list of exercises that allow you to get that wholesome workout you need, from yoga, spin classes, and strength training.
R!DE (50 mins)
The name of the game here is resilient cardio conditioning, as you pulse, sprint and pedal up hills to the beat of your favourite song booming in the background. This high-intensity circuit encapsulates the best of strength, cardio and conditioning in a single session.
Cost:
Trials — S$50 for three sessions and S$70 for five sessions
Memberships — S$55 per week for two classes per week | S$65 per week for three classes per week | S$75 per week for unlimited classes. Each plan comes with a three-month commitment.
Location: 140 Robinson Road, Level 3, Singapore 068907
Opening hours: 7am to 2pm, 5.30pm to 10pm on Mondays and Wednesdays | 7am to 2pm, 4.30pm to 10pm on Tuesdays, Thursdays, and Fridays | 8am to 3.30pm on Saturdays, and 8am to 2pm on Sundays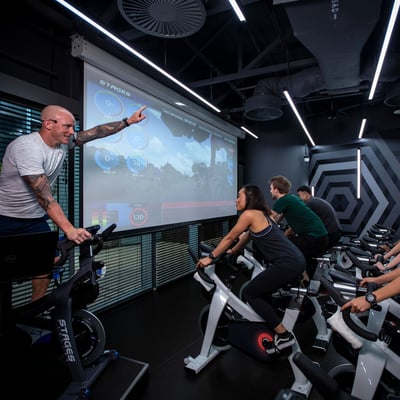 Founded by British billionaire entrepreneur Richard Branson, this chain of health clubs has over 237 outlets across eight countries, bringing a wealth of experience in the field that puts them in a unique position. Polished through years of R&D alongside a highly competent team, Virgin Active guarantees that your fitness journey is managed professionally.
Cycle — Spirit
This class pairs cycling with dancing as you engage in upper body workouts while riding through circuits. Opt for this if you're looking for a full-body workout.
Cycle — The Trip
The Trip emphasises on the experiential elements of spinning, utilising sensory elements to emulate digitally-created worlds as you traverse immersive circuits inspired by cinema, live concerts, and interactive gaming.
Cost: Starting from S$51 per week
Locations:
Duo Galleria —7 Fraser Street, #01-09, Singapore 189356
Holland Village —118 Holland Avenue, #03-05 Raffles Holland V, Singapore 278973
Marina One —7 Straits View, Level 2 at The Heart at Marina One, Singapore 018936
Paya Lebar —1 Paya Lebar Link, #04-06 Paya Lebar Quarter Tower 2, Singapore 408533
Raffles Place —One Raffles Place, Level 6 at Tower 2, Singapore 048616
SkyPark Yoga at Marina Bay Sands —10 Bayfront Avenue, Level 57 of Hotel Tower 3 at Marina Bay Sands, Singapore 018936
Tanjong Pagar —1 Wallich Street, #06-01 Guoco Tower, Singapore 078881
Opening hours: 6.30am to 10.30pm from Mondays to Fridays | 8am to 8pm on Saturdays and Sundays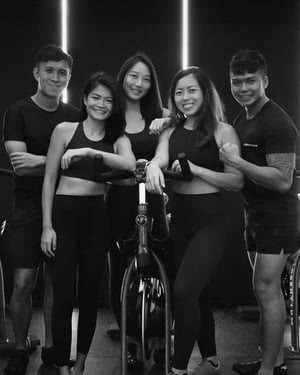 ALGORHYTHM Singapore is more than a spin studio with a punny name. With immersion and self-mastery as the foundation of its classes, it hopes to provide riders with a visceral experience induced by rhythmic adrenaline.
Through sound and lights, trainers will help you navigate preconceived perceptions as you gain mastery over your inner strengths.
Here, you can expect not just a full-blown workout but an overall therapeutic experience.
ALGORHYTHMIC BEGINS (45 mins)
Perfect for beginners, the class seeks to bring you through the fundamentals of rhythmic cycling while engaging the correct muscle groups for the ride.
ALGORHYTHMIC 45 (45 mins)
A standard class that offers a satisfying cardio workout accompanied by electrifying music.
ALGORHYTHMIC 55 (45 mins)
A step forward for adrenaline junkies, ALGORHYTHMIC 55 will challenge your resolve and endurance through a series of strength training exercises.
ALGORHYTHMIC HIIT (45 mins)
This class is specifically structured to boost your strength and metabolism through bursts of sprints and resistance work.
Cost:
Trial pass — S$25 for a single session, S$40 for two sessions and S$50 for three sessions
Standard class packs — S$150 for five sessions | S$270 for 10 sessions | S$650 for 30 sessions | S$950 for 50 sessions
Location: 170 Upper Bukit Timah Road, #17-01 Bukit Timah Shopping Centre, Singapore 588179
Opening hours: 5pm to 10pm from Mondays to Fridays | 9am to 2pm on Saturdays and 8.30am to 2pm on Sundays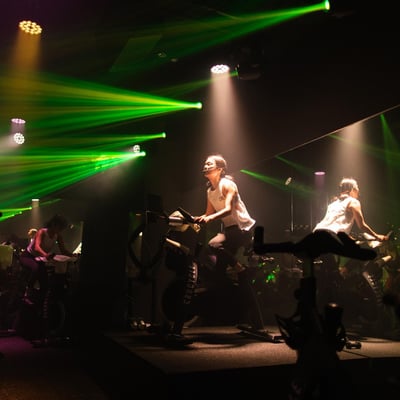 CruCycle is on a mission to disrupt the indoor cycling scene with well-curated playlists, cutting-edge methodologies and a wolf pack mentality. It leads its sessions with a united display of loyalty and togetherness, with experienced trainers leading the pack through music-driven bouts of cardio with infectious energy.
Their classes promise a full-body workout as you ride to the beat of its pumping playlists. If you intend to build up explosive speed, unbeatable strength and reinforced power in your training regime, CruCycle will ensure that you succeed in your endeavour.
Signature CruCycle (50 mins)
Suitable for both newbies and experienced riders, the signature CruCycle experience encompasses a full-body workout driven by adrenaline-pumping electronic playlists and upper body conditioning.
CruCycle 60
Seasoned riders will expound on their fundamentals in this class, working through explosive speed drills, heavy hills, and extended interval sets to amplify your speed, strength and power.
Themed classes
Electro mashups, rap hits and 90's classics, CruCycle's themed classes promise a medley of sound and sweat.
Cost:
Trial pass — S$75 for a five-day trial
CruCycle 60 — S$60 for a single session spanning an hour
Combo series — S$45 for a single session, S$215 for five sessions | S$500 for 10 sessions | S$950 for 25 sessions
Location: 442 Orchard Road, #01-29, Singapore 238879
Opening hours: 7.30am to 8.10pm from Mondays to Fridays | 8am to 4.10pm on Saturdays on Sundays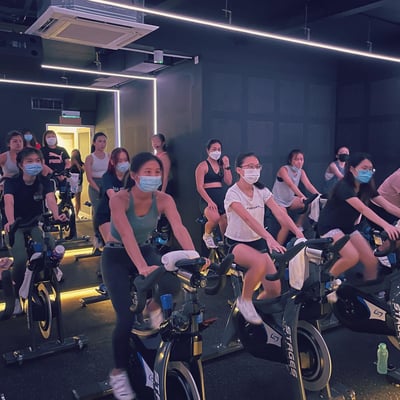 With a focus on resistance, power and distance, AXIOM Singapore specialises in enhancing personal agility through musically motivated choreography. Driven by performance, their cycling sessions will push your capabilities through an array of energised exercises.
Rhythm (50 mins)
A mix of cardio, upper body weights and choreography, AXIOM's rhythm class is perfect for your daily dose of thrill and rush.
Road (50 mins)
Are you ready for the ride of your life? AXIOM's Road class engages you in a low-impact, high-intensity cardiovascular workout involving timed trials, sprints, and climbs. Review your statistics after and chart your progress with your instructor as you tough it out to reach greater heights.
Cost:
Standard — S$40 per session, S$165 for five sessions, S$320 for 10 sessions and S$750 for 25 sessions
Student specials — S$240 for 10 sessions and S$450 for 20 sessions
Location: 18A Lor Mambong, Singapore 277678
Opening hours:
Monday (7.45am to 1pm, 5pm to 9pm)
Tuesday (7am to 1pm, 5pm to 9pm)
Wednesday (6.30am to 1.30pm, 5pm to 9pm)
Thursday (6.30am to 1.30pm, 5.30pm to 9pm)
Friday (7am to 12pm, 5pm to 9pm)
Saturday (9am to 4.30pm)
Sunday (9am to 4.30pm)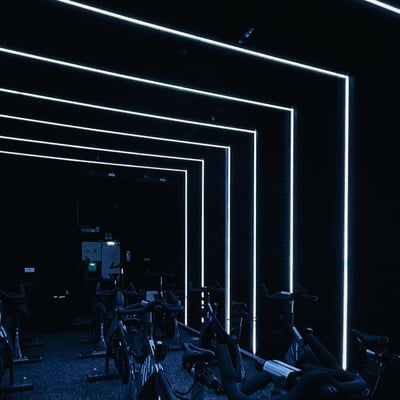 It is common knowledge that fitness does not just entail a proper fitness regime but also good eating habits. LumiCycle knows and exemplifies this by looking to harmonise the importance of exercise with the nuances of healthy eating. LumiCycle pivots on their Spin x Acai studio concept to build healthy relationships and create transformational outcomes.
Their motto best summarises the experience you can expect here – "Ride Good, Eat Good, Feel Good".
Ignite (45 mins)
Newcomers will be introduced to basic arm choreography, double-time tracks and proper riding forms.
Core (45/60 minutes)
Expect a high-intensity ride with complex arm choreography, double-timed tracks, and heavy resistance climbs.
Themed rides
Every themed ride is unique and is accompanied by a specially curated playlist. You may expect a blend of popular musical hits, thematic ambience or demanding time tracks.
Cost:
Trial — S$48 for two trial sessions
Standard — S$30 for one session, S$230 for 10 sessions
Location: 988 Upper Serangoon Road, #01-43, Singapore 534733
Opening hours: 12pm to 10pm from Sundays to Thursdays | 12pm to 11pm on Saturdays and Sundays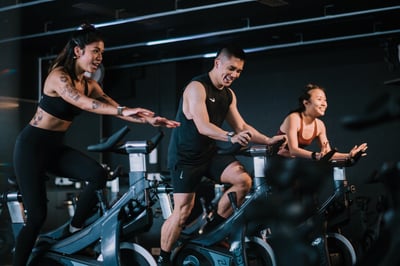 Are you ready to #CRNKITOUT? Get ready to push yourself during a 50 minutes session as you engage in a whole-body cardiovascular workout that will leave you empowered and fulfilled.
Aptly described as the CRNK ride, they are not joking about your fitness and personal well-being.
CRNK Singapore also offers a more economical alternative for those with a limited budget with its off-peak packages.
A CRNK ride (50 mins)
Expect an intensive workout that involves a full-body workout, heavy hill climbs and fast-paced sprints. The CRNK experience will exhaust your every limit, guaranteeing that you will be left stronger and more empowered than ever before.
Cost:
Trial — S$50 for two trial sessions
Standard — S$45 for one session, S$270 for 10 sessions, S$625 for 25 sessions
Off-peak series — S$90 for five classes and S$175 for 10 classes
Location: 79 Anson Road, #22-01 Core Collective, Singapore 079906
Opening hours: 7.30am to 9pm from Mondays to Saturdays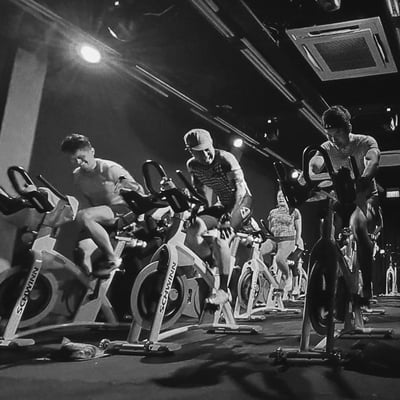 RS Works is fuelled by a community with a shared love for cycling expeditions, especially if it's for a greater cause. With many charity drives under its belt, this humble spinning studio has partaken in several ground-breaking expedition rides, such as a 321km New Year Charity Venture in Hanoi and a 400km ride across Vietnam.
The instructors here possess invaluable knowledge of the craft that beginners and veterans can tap into to elevate their training regimes. Their themed rides are also curated to empower women with iconic hits from the likes of Dua Lipa and Beyonce.
Cost:
Trial — S$60 for unlimited sessions for a week, S$48 for three sessions
Standard — S$42 for one session, S$160 for five sessions, S$780 for 30 sessions
Unlimited — S$295 for unlimited sessions for a month
Location: 500 Changi Road, Singapore 419904
Opening hours: 11am to 7.30pm on Mondays, Thursdays and Fridays | 8.30am to 7.30pm on Tuesdays and Wednesdays | 10am to 6pm on Saturdays and Sundays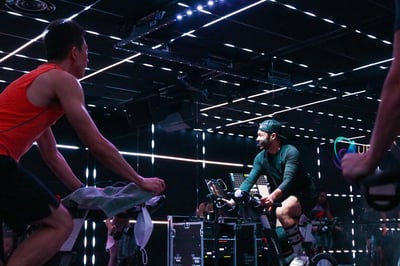 Aurora Spin Studio transforms spinning into a multi-sensory spectacle with world-class facilities and technology. Its dual-concept Infinity and Experience rooms boast top-notch lighting systems, magic mirror technology, and a reverberating surround sound system that stirs an exhilarating aura that cannot be replicated.
At Aurora Spin Studio, it's not just spinning; it's an experience.
Aurora Fundamentals
As the name suggests, it's all about the fundamentals as you are introduced to proper spinning forms and techniques.
Ride the Aurora
This wholesome session emphasises core muscles conditioning, strength training and endurance.
Double Trouble
Power through a mix of climbs, jogs, and sprints for a full 45 minutes that will surely leave you sweating and yearning for more.
Ride the Thunderstorm
Not for the faint of heart, this session brings about a thunderstorm of fast and strong beats that will challenge riders. Be forewarned; only the best and most resilient will survive.
Cost:
Trial — S$70 for three credits
March Madness promotion — S$58 for four credits, S$1,088 for 50 credits, S$1,875 for 100 credits
Standard — S$360 for 10 credits
Location: 36 Beach Road, #02-01/02-02, Singapore 189766
Opening hours: 9.45am to 2.45pm, 5.45pm to 9.45pm from Mondays to Fridays | 9.45am to 1.45pm, 2pm to 7.45pm on Saturdays and Sundays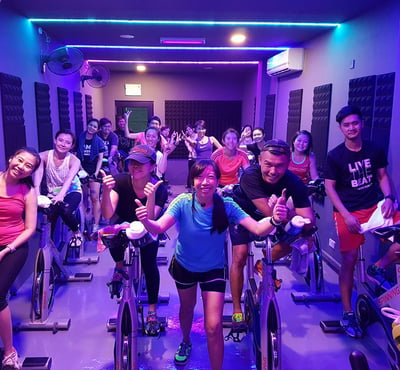 Sync Cycle is all about a shared passion for the rhythmic cycling experience, and its vibrant team of instructors seeks to exemplify this enthusiasm;
Suppose you are looking for a more intimate and personalised experience. In that case, Sync Cycle is the place to be as each instructor brings a different set of vibes, energy and music preferences to suit your fitness goals.
Beginner Rhythm and Beginner Ride V2
Sync Cycle has a fantastic curriculum designed for beginners, with a pair of classes that gets progressively challenging as first-time participants navigate the intricacies of riding forms, choreography and stamina.
Rhythmic Ride
Sync Cycle's Rhythmic Ride combines upper body, core and lower body exercises with invigorating music, a united community, and an exhilarating vibe.
Cost:
Trial — S$40 for two sessions, S$60 for unlimited sessions lasting seven days
Standard — S$160 for five sessions, S$320 for 10 sessions, S$600 for 20 sessions
Location:
East Coast studio — 282 East Coast Road, Singapore 428946
Yio Chu Kang studio — 92 Yio Chu Kang Road, Singapore 545572
Orchard studio —181 Orchard Road, #06-25 Orchard Central, Singapore 238896
Opening hours: 8.30am to 10pm from Mondays to Fridays | 8.30am to 8pm on Saturdays and Sundays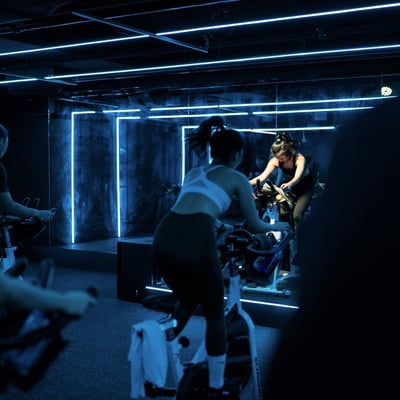 Focused on delivering a safe and conducive space, SPYN's "No Judgement Zone" aims to facilitate the attainment of your personal goals through this shared space of belonging.
Having been established just this year, SPYN may be a novel entry in a rather crowded space, but they are deeply committed to bringing a positive change to the fitness community. With both beginner and advanced classes, this humble spin studio ensures a convenient fix of adrenaline-induced euphoria and a lot of fun.
With a driven team of instructors, you are in safe hands here. If you happen to be a current student and staff at SMU, you'll also enjoy a discounted rate.
Cost:
Trial — S$40 for two sessions, S$36 for two sessions for students and SMU staff
Standard — S$38 for a single session, S$165 for five sessions, S$320 for 10 sessions and S$550 for 20 sessions
Location: 70 Stamford Road, #B1-46 Singapore Management University, Singapore 178901
Opening hours: 8.30am to 10pm from Mondays to Fridays | 8.30am to 8pm on Saturdays and Sundays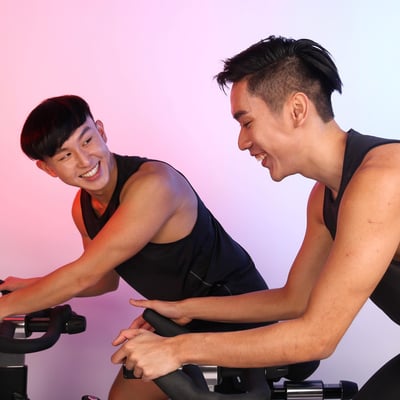 Describing itself as a "luxury boutique fitness and lifestyle" cycle studio, ALLY advocates for the limitless potential of the human spirit, aligning itself with fellow adventurers looking to get inspired every day to evolve physically and mentally.
A firm believer in fitness as nutrients for the soul, this spinning boutique curates workouts with an artistic flair that pushes and enlivens you.
Essentials 50
Like most beginner classes, its Essentials 50 session imparts the essentials to newcomers. Expect a thorough lesson geared towards technique and form.
Signature 50 (50 mins)
Sweat it out at Signature 50 as you push through high-intensity sequences that mould better resistance for sprints and runs in the future.
Advanced 75
Thrill-seekers can opt for ALLY's Advanced 75 class for an elevated fix of adrenaline, challenge and endurance as they take on arduous circuits and unforgiving sprints.
Cost:
Trial — S$89 for three sessions, S$99 for a week of unlimited sessions
Standard — S$59 for a single session, S$200 for five sessions, S$570 for 15 sessions and S$1,080 for 30 sessions
Location: 8 Cross Street, #02-01/02 Manulife Tower, Singapore 048424
Opening hours: 7.30am to 9.30pm from Mondays to Fridays | 8.30am to 4pm on Saturdays and Sundays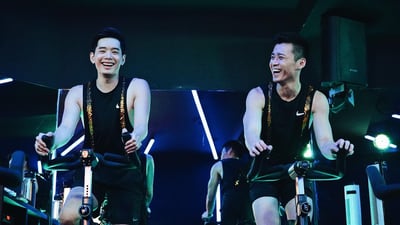 Revel Cycle is a simplistic and casual-friendly studio to sate your spinning itch. Since safety is their number one priority, Revel Cycle is the perfect introduction to spinning for those new to the sport.
RRhythm I and RRhythm II (45 mins)
Revel Cycle's beginner and intermediate classes are moderately intensive, perfect for casuals or veterans looking for a medium to high-intensity workout.
RRhythm 60 (60 mins)
This 60-minute class pushes you beyond your limits with fierce sprints and rigorous circuits to break you down, only to build you back up to become stronger and faster.
RResistance (60 mins)
RResistance seeks to emulate the outdoor cycling environment, emphasising pure riding and a kickass vibe.
Cost:
Trial — S$66 for three sessions
Standard — S$35 for one session, S$180 for six sessions, S$550 for 23 sessions and S$780 for 34 sessions
Location: 46 Zion Road, Singapore 247777
Opening hours: 7.30am to 9pm from Mondays to Fridays | 8.30am to 3.30pm on Saturdays and Sundays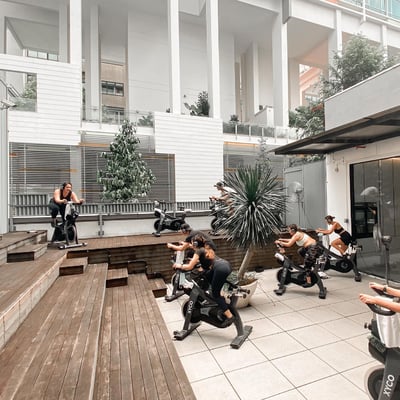 Looking to bring your pup for a spinning good time? Well, now you can at XYCO studio, which happens to be one of the few pet-friendly spin studios around.
Nestled within the hustle of the CBD district, professionals can expert classes which are equal parts "killer cardio workout" and "a damn good time". The playlist for each class is also specially curated to lift the mood and push the body.
There are two classes to choose from: RHYTHM 50 and METHOD 50. The former is an high-intensity workout that includes upper-body movements and dumb bell exercise, while the latter takes a more grounded approach, focusing on pure-cycling and endurance training.
Cost:
Trial — S$70 for three sessions, S$135 for six sessions
Standard — S$45 for one session
Anniversary promotion — S$270 for 10 sessions and S$500 for 20 sessions – valid until 21 March 2022
Location: 22 Martin Road, #02-02, Singapore 239058
Opening hours: 7am to 9pm from Mondays to Fridays | 8am to 5pm on Saturdays and Sundays
X Fitness (Formerly known as X Spin Club)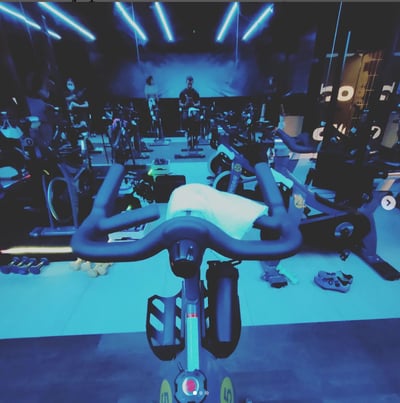 Despite the bad publicity it received in 2021, X Fitness offers affordable rates that has allowed it to remain a competitively viable option.
With decent facilities and a convenient location, X Fitness still has a few draws that will help it bounce back from the negative publicity.
Do make sure to keep a lookout on fave for exclusive promotions and discounts before signing up!
Cost:
Trial — S$40 for two sessions
Standard— S$25 for one session, S$24 for 10 sessions, S$460 for 20 sessions
Location: 107 North Bridge Road, Singapore 179105
Opening hours: Timing varies. You can view its schedule here
Don't stop. Keep pushing!
With the multitude of options at your disposal, you are spoiled for choice of spin studios in Singapore. Regardless of your pick, make sure you constantly remind yourself of your fitness goals. Remember the ambition, the motivation and the drive behind the grind. It will be a long and tedious journey, for it isn't supposed to be a giant leap of faith, but rather a progessive push towards the peak of the mountain. As Dory so poetically put it, all you have to do is to just keep swimming!
Read these next:
The Real Cost Of Fitness In Singapore
15 Best Gym Trial Passes To Kickstart Your 2022 Fitness Journey
Cheap Gym Memberships In Singapore At Under S$100 Per Month
7 Affordable Home Gym Essentials For Small Spaces
Best Workout Apps To Try At Home Under $30 A Month