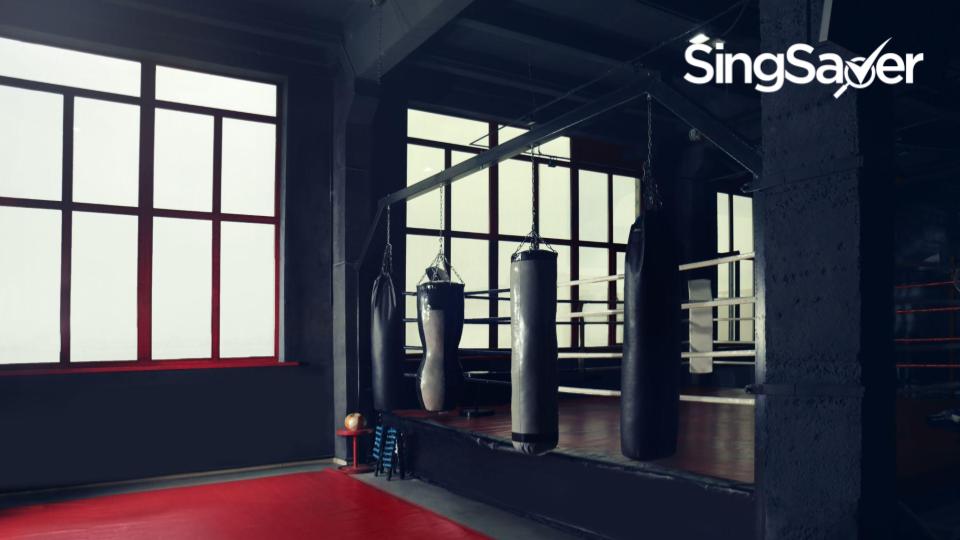 From as low as S$25 a class, you can learn how to execute the perfect roundhouse kick. Check out these six MMA and boxing gyms that offer professional-standard training at affordable rates.
Tired of regular gyms, with their boring barbells and squat racks? Looking to build fitness and fighting spirit at the same time? Seeking the type of thrill that can only come from vanquishing an opponent in hand-to-hand combat?
Mixed martial arts (MMA) and boxing gyms offer a new and exciting way to get and stay fit, providing professional training in various popular martial arts while helping you hone functional fitness and your body's natural abilities.
Enthusiasts swear by these training programmes for igniting a healthy sense of competition while building discipline, fitness and close ties with your fellow trainees/future arch rivals.
If you're seeking a new challenge, ditch your regular gym membership and instead test yourself at these six popular MMA and boxing gyms.
What's the difference between an MMA/boxing gym and a regular gym?
| | |
| --- | --- |
| MMA/boxing gym | Regular gym |
| Meant for MMA or boxing lessons and specialised workouts | Meant for general weight training and other exercises |
| Narrow, more focused selection of equipment and exercise amenities | Wide range of different equipment, including free weights, machines and exercise stations |
| Revolves around coach and partner training | Freedom to train solo, with friends or under a coach or instructor |
| Booking of sessions required | May drop in anytime during gym opening hours |
In case you're wondering if you should choose an MMA gym, a boxing gym or a regular one, here's the essential difference: MMA and boxing gyms are highly focused on mastering their respective sports, which means you'll be signing up for structured, regular training aimed at helping you learn the various skills necessary.
MMA gyms offer lessons and training on the martial arts widely considered to be the most effective: Muay Thai Kickboxing, Wrestling, Boxing and Grappling. Some MMA gyms may also offer other workshops aimed at building cardio, stamina and endurance.
Similarly, a boxing gym specialises in a specific martial art such as Muay Thai or Classic Boxing. MMA and boxing gyms require you to book your training sessions beforehand.
In contrast, a regular gym focuses on bodybuilding and offers various free weights, exercise stations and weights machines designed to increase strength and build muscle.
Bodybuilding gyms are also rather more relaxed as you may choose to train individually, with a friend, join a class, or work with an instructor. Unless you're joining a class or have booked a personal training session, you can drop in for a workout anytime during opening hours.
Also, not everyone you meet at the gym aims to be as buff as Dwayne Johnson – most people are there simply for a workout, so you'll find the atmosphere not as highly charged or driven as at an MMA or boxing gym.
While bodybuilding, weight training, MMA and martial arts are all beneficial sports that can help you get fit, they do so in different ways. Ultimately, you should choose a gym based not only on your own goals, but your preferences too.
6 popular MMA and boxing gyms (and how much they cost)
Gym
Location(s)
Cost
Impact MMA
Shenton Way
From S$25 per class
Monthly and unlimited packages available
Onyx MMA
Tampines, Jurong and Yishun
From S$208 per month
PFG Muay Thai
Balestier
From S$235 per month
Concessionary rates available
FightG MMA Academy
Chinatown
From S$85 per month (4 sessions)
Spartans Boxing Club
Various
From S$750 for 3 months
Juggernaut Fight Club
Beach Road
From S$200 per month (2 disciplines)
Day pass: From S$35 (1 day)
Impact MMA – From S$25 per class
Website
Address: 3 Shenton Way, #03-06A Shenton House, Singapore 068805
Tel: 6223 8275
Email
Founded in 2010, Impact MMA is known for producing several homegrown professional fighters, including Royston Wee, who went on to become Singapore's first UFC competitor.
This is a fighter's gym through and through, with training programmes centred around Muay Thai, Classic Boxing, Olympian Wrestling and Brazilian Jiu Jitsu.
But don't go thinking this gym is only for advanced or experienced athletes. Gym founder Bruce Loh believes that like any other sport, MMA is suitable for practitioners of all levels.
Check out the popular Cardio Muay Thai workshop, which utilises professional fitness and conditioning techniques in a fun and heart-pumping lunchtime workout.
There's also the Impact Junior Squad, which is aimed at helping your child hone psychomotor skills and build character while learning useful self-defence skills.
Onyx MMA – From S$208 per month
Onyx MMA operates three purpose-built MMA gyms in the east, west and north of Singapore, making for a refreshing choice for MMA enthusiasts who would rather not travel to the downtown core for their workouts.
The franchise offers training in Muay Thai Boxing and Brazilian Jiu Jitsu (BJJ), as well as general strength building and conditioning classes – the latter is recommended for beginners looking to establish a strong foundation.
More than just a training gym, Onyx MMA is also a fighting club. Its Onyx Fight Team regularly participates in competitions, and aiming for a place on the team is a great way to test your mettle and push yourself to a higher level.
Onyx MMA also offers children's classes at its Jurong and Tampines branches, with a monthly membership fee for unlimited classes in BJJ and Muay Thai.
Starting from S$120, this is an affordable way to keep your children engaged while allowing them to learn useful life skills such as discipline and willpower.
PFG Muay Thai – From S$235 per month
Website
Address: #01-06 Balestier Point, 279 Balestier Rd, Singapore 329727
Tel: 9379 5325
Email
Purists seeking instruction in the art of Muay Thai should pay a visit to PFG Muay Thai, one of the few boxing clubs in Singapore that focuses purely on the popular martial art.
The gym offers four different training sessions according to your proficiency and goals. Choose Basic Muay Thai, (Advanced) Muay Thai or Sparring to learn and hone your skills. Otherwise, you can also book a Self-Training session to use the gym for for free-form training, such as cardio work or strength building.
PFG Muay Thai prides itself as not just a training gym, but as a family of Muay Thai enthusiasts coming together in their shared love of the art. The staff promotes a friendly, congenial atmosphere that caters to all ages, genders and fitness levels in a clean, fun, safe and positive environment.
Not sure if this is the gym for you? Fret not. You can sign up for a free trial session to help you decide.
FightG MMA Academy – From S$85 per month (4 sessions)
Website
Address: 41C North Canal Road Singapore 059297
Tel: 6438 5788
Email
Some people only respond to harsh training. If you're one of them, then FightG may be the ideal gym for you.
This MMA gym focuses on doling out harsh competitive training that is designed to push you to your limits, and then some.
Focusing on specialised training in various martial arts, it will first help you build up your skills in different techniques before you incorporate them into your own fighting style.
FightG is recommended only for serious athletes who wish to devote themselves to the multiple disciplines required to succeed in MMA.
Alongside focused classes in Muay Thai, BJJ and Boxing, you can also participate in MMA and Fight Classes – advanced courses designed to prepare you for the big leagues. The gym's trademark Extreme Conditioning class is designed to build explosive power and speed through the development of core and functional muscle groups.
Memberships are offered on a monthly or quarterly basis, providing you with the flexibility to tailor your workouts to fit your changing needs.
Spartan Boxing Club – From S$750 for 3 months
Built on a culture of honour, fitness and courage, Spartan Boxing Club aims to make boxing a fun and inclusive sport for anyone who wants to train their warrior mindset while losing a few pounds along the way.
Think of it as more of a boxing-focused social club, where instead of gossip, you'll be trading jabs and hooks in a friendly, family-like atmosphere.
Aspiring boxers can enlist the help of the professional coaching team for the necessary training and preparation, while those who are merely seeking to box for fun can choose between basic and intermediate boxing sessions, partner padwork and sparring sessions.
Children's and ladies-only boxing classes are also available, as are family sessions – these feature parent-child pairings, making for a unique and healthy way to bond and get fit together.
Spartan Boxing Club also provides circuit training, high-intensity interval training (HIIT) and personal training, if you're looking for a greater boost to your personal fitness levels.
Juggernaut Fight Club – From S$200 per month (2 disciplines)
Website
Address: 275 Beach Road, #01-01, Singapore 199549
Tel: 6535 2501
Email
Juggernaut Fight Club is founded and helmed by Arvind Lalwani, whom boxing enthusiasts might recognise as former National Coach of the Singapore National Boxing Team.
These days, Arvind leads a team of professional instructors to offer various classes at the multi-disciplinary Juggernaut Fight Club. Members can choose to train in Muay Thai, Wrestling, MMA, Boxing and BJJ. They can also opt for personal training sessions for focused results.
Despite its sterling credentials, Juggernaut Fight Club is designed for athletes of all levels. Even complete beginners are welcome to try any of the five martial disciplines offered.
While the fighting club doesn't offer free trials, those who are unsure can make use of the day pass system to try out the various training sessions available. Once you've found a class you like, you can then sign up for a regular membership to enjoy some savings.
Subscription packages start from S$200 per month for two disciplines. For access to all five disciplines, you'll need to sign up for the all-access package, starting at S$250 per month.
Sign up with the right cashback credit card and stand to earn rewards and prizes* that pack a mean punch.
*Terms and conditions apply.
Read these next:
Best Workout Apps To Try At Home Under $30 A Month
Why 30 Minutes In The Gym Can Turn Your Life Around: Ritual Gym Founder
6 Alternative Gym Memberships That Make Fitness Fun (2020)
7 Affordable Home Gym Essentials For Small Spaces
Cheap Gym Memberships In Singapore At Under S$100 Per Month
---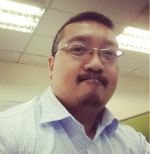 By Alevin Chan
An ex-Financial Planner with a curiosity about what makes people tick, Alevin's mission is to help readers understand the psychology of money. He's also on an ongoing quest to optimise happiness and enjoyment in his life.
---