Sawasdee travellers! It's time to finally return to the land of stunning nature, cheap food and heartfelt hospitality. Pack your luggage because Thailand awaits!
Ready for your ultimate guide back to the Land of Smiles? We know we are. For many, a long-awaited trip to Siam, otherwise known as Thailand, has been brewing in the books ever since countries have been slowly reopening borders to Vaccinated Travel Lanes (VTL) one after another.
The good news is that under the revised Vaccinated Travel Framework (VTF) from 1 April 2022, fully vaccinated Singaporeans and visitors can enter Singapore freely without quarantine! Do note that this applies to arrival in Singapore, and not departure. Prevailing travel restrictions imposed by your destination country still apply.
Notwithstanding that, fully-vaccinated travellers are not required to do a pre-departure test (ART/PCR) before flying out of Singapore.
Conversely for arrival in Singapore, while a pre-departure test (ART/PCR) is needed two days before the flight home, no on-arrival test is needed. It's freedom the moment you return to home ground.
With Singapore VTF measures taken care of, let's briefly address Thailand's restrictions.
Information is updated as of 14 April 2022. VTL, VTF and Thailand's travel restrictions are subject to change without prior notice. Do refer to the respective authority sites for more timely or detailed information.
---
Since 1 November 2021, travellers from Singapore were already permitted entry under the Thailand Pass system. This meant that as long as the requirements were met, anyone from Singapore could enjoy a vacation in Thailand.
Thus, the current VTF is the cherry on top of a quarantine-free trip both ways, as close as it gets to travelling pre-COVID.
Test and Go

Latest Test and Go entry regulations
The "Thailand Pass" system is open and accepting new registrations for entry, particularly under their Test and Go scheme. Under these guidelines, tourists are exempted from quarantine and can travel all around Thailand fairly freely.
This is by far the most ideal Thailand Pass travel scheme out of the three available. Booking a Safety & Health (SHA) Extra+ Approved hotel package for arrival-day stay and acquiring medical insurance of USD $20,000 (~S$27,293) are mandatory.
Pro-tip: Agoda and Ascend Travel are two of the authorised sites to book your SHA Extra+ or AQ hotels. Instructions on booking approved hotels through Agoda can be found here.
---
To help you make an informed decision on travel insurance, we have a comprehensive guide on COVID-19 travel insurance to refer to.
---
Sandbox
Compared to the Sandbox scheme, travellers will be required to stay for five nights in a designated SHA Plus Hotel in Pattaya, Phuket, Khao Lak, Krabi, Samui, Koh Phang Ngan, or Koh Tao before being allowed to continue travel to other parts of Thailand.
Alternative Quarantine (AQ)
The third scheme would be the Alternative Quarantine (AQ) Programme where travellers will have to serve five days of mandatory quarantine in AQ-designated hotels before being released to tour Thailand.
Processing of "Thailand Pass"
For sufficient processing time for the Thailand Pass registration and approval, travellers are advised to apply at least seven days before departure. The Thailand Pass system does not tolerate any registration less than two days before departure.
Do note that the average processing time is three to seven days. Hence, it is the traveller's responsibility to apply ahead of time to not disrupt their itinerary.
Touchdown in Thailand
Arrival Day Test and Go Package
As mentioned previously, while a pre-departure PCR test result is no longer needed, travellers are required to undergo an on-arrival RT-PCR test in Thailand in accordance with the entry scheme.
For instance, those under the Test and Go or Sandbox scheme only need the PCR test in Thailand on Day 1. Those under the AQ scheme will be tested on Days 4 to 5.
This arrival-day designated room stay is to isolate yourself until a negative test result is received within 24 hours.
At this point, this is what you should have under your Day 1 Test and Go Package:
On-arrival RT-PCR Test
SHA Extra+ Approved hotel stay
SHA+ certified airport transfer
ART Test kit
In general, Bangkok has the most SHA Extra+ approved hotels while other areas like Phuket have fewer options. For brevity's sake, we will not be going into further detail. Please check the relevant authority sites for more information.
Thailand's contact tracing app, Morchana
Do remember to also download Thailand's contact tracing app, Morchana (on iOS and Android) if you haven't already.
Day 5 ART Test
Be prepared to self-administer a second ART test of your trip during Day 5. This only applies if your holiday extends beyond five days. If tested positive, a confirmatory PCR test will be needed for the COVID infection and treatment will be followed after.
But similarly, if your holiday is fewer than five days, don't forget to conduct your pre-departure ART/PCR test two days before returning home to Singapore.
---
With the basic Thailand entry requirements out of the way, it's time to finally dive into the best things that the beautiful land of Siam has to offer!
Bangkok
To kick off this travel guide — of course — we have to discuss the capital city, Bangkok. Although it is incredibly touristy, it does benefit to at least spend a couple of days exploring Thailand's capital.
1. Survey the grounds of The Grand Palace

Source: royalgrandpalace.th
Behold! Bask in the wondrous glory of scintillating rooftops that is Bangkok's hallowed Grand Palace complex. As the name suggests, this astounding complex has posed as the official residence of the Thailand kings since 1782.

Chapel (L) and Temple (R) of the Emerald Buddha
Source: royalgrandpalace.th (L), Viator (R)
Within this compound, visitors can admire the Temple of the Emerald Buddha (Wat Phra Kaew) & the Chapel of the Emerald Buddha (Phra Ubosot), the golden stupa Phra Siratana Chedi, or immerse themselves in scripture at the Buddhist library, Phra Mondop.

Demon Guardians (L), Hermit (R)
Source: royalgrandpalace.th
Multiple statues can be found amidst the architecture such as the Demon Guardians and the Hermit Figure. The former stand at the gate of the gallery, facing towards the Chapel to guard and ward off malicious entities from the Emerald Buddha. The latter is a statue cast in bronze fixated by a mortar and grinding stone. It pays tribute to Thai traditional medicine.
For a contemporary flair, catch a Khon performance at Sala Chalermkrung Royal Theatre that depicts the journey of King Maha Vajiralongkorn in an enrapturing display of classical masked dance drama.
There are also several pavilions spread throughout the grounds, perfect for a pit stop to rest and soak in the scenery all around.
Address: Na Phra Lan Road, Phra Borom Maha Patchawang, Rattanakosin Island, Phra Nakhon, Bangkok 10200, Thailand
Opening hours: 8.30am to 3.30pm daily (unless stated otherwise)
Price: 500 baht (S$20.40) | Can be purchased onsite or online*
*Online tickets must be purchased at least 24 hours before collection

2. Chilling Buddha & Thai massage at Wat Phra Chetuphon / Wat Pho

Source: Brian O on TripAdvisor
Located directly south of the Grand Palace, the Temple of the Reclining Buddha (Wat Phra Chetuphon) is another impressive religious spectacle. It, too, is one of the oldest and largest temples in Bangkok.
We have to applaud the Thais for their self-explanatory names because upon entering the temple, what else but a 46-metre long Buddha laying on his side to greet you. Of course, common courtesy and decorum dictate that you can't actually lie down beside the golden Buddha — especially since it's cordoned off behind elaborate fencing.
Nevertheless, if you wander long enough, you might find the famed traditional Thai massage (from 260 baht / S$10.60) offered within the temple grounds. In fact, its reputation precedes itself as the leading school of massage in Thailand.
Previously, however, it was once known as the first Thailand public university with a niche in religion, science and literature.
So who said you can't chill with the reclining Buddha himself?
Temple of the Reclining Buddha
Address: 2 Sanam Chai Rd, Phra Borom Maha Ratchawang, Phra Nakhon, Bangkok 10200, Thailand
Opening hours: 8am to 6.30pm daily
Price: 200 baht (S$8.14)

Traditional Massage
Opening hours: 8am to 5pm daily
Price: 30-min Thai massage (260 baht / S$10.60) | 60-min Thai massage (420 baht / S$17.10) | 30-min foot massage (280 baht / S$11.40)| 60-min foot massage (420 baht / S$17.10)
Contact
10-min walk from the Grand Palace
3. Climb to the top of the Golden Mount

Source: tourismthailand.org
Even though we already have two other temple sites listed as attractions, we have to include this third one because of its grandeur on top of Bangkok's only hill.
Wak Saket or the Temple of the Golden Mount is a historic shrine that dates back to the Ayutthaya Period. Unsurprisingly, it bears great reverence from all who step foot into it.
Within its structure, 320 stairs lead visitors up to the rooftop for a rewarding panoramic view of the entire Rattanakosin Island.
But don't worry, the ascend to the top isn't too challenging. You'll be accompanied by temple bells, floral embellishments and even mini waterfalls to distract you from the cardio. There are also toilets and a small cafe along the way.
At the roof terrace, the shimmering gilded gold chedi is perched proudly, basking in the equally golden sun. It's truly an architectural marvel to witness.
Address: 344 Chakkraphatdi Phong Road, Pom Prap Sattru Phai, Bangkok 10100, Thailand
Opening hours: 7.30am to 5.30pm daily
Price: 50 baht (S$2) for foreigners
Nearest MRT: Sam Yot
Website
4. Cheap & vibrant shopping at Chatuchak Weekend Market

Source: TravelManagers
As tourists, many love to hit the streets of weekend markets to get the ultimate shopping haul in. It's almost like a competition of who can buy the most interesting and quirky trinkets and products at one go. Chatuchak Weekend Market is no exception.
Operating as an indoor and outdoor market, this popular tourist trap has rightfully achieved landmark status as a must-place visit for foreigners (I can attest to that because I've been there).
Sitting atop 35 acres of land, this sprawling market labyrinth is second to none with more than 10,000 shops and stalls occupying 27 sections total. Products you might find range from Thai handicrafts, homemade products, cheap wholesale items of clothes and accessories, arts and decor, souvenirs and gifts, and many more!

Despite its name, the Chatuchak Market is open on the weekdays too — with specific days offering targeted products.
Address: Kamphaeng Phet 2 Road, Chatuchak, Bangkok 10900, Thailand

Opening hours
Tuesday to Thursday: 7am to 6pm (Plants and gardening)
Friday: 6pm to 12pm (Wholesale goods)
Saturday and Sunday: 9am to 6pm (All areas are opened)
Closed on Monday
5. A relaxing stroll through Lumpini Park

Source: sg.hotels.com
Seeking some quiet respite within the urban cityscape of Bangkok? Mark Lumpini Park down on your itinerary for some R&R in a green oasis.
This nature haven is home to native flora and fauna, spreading across a huge 500,000 sqm of land. Although it's often overlooked by many tourists, it receives much love and patronage from the local population instead.
It's the idyllic scene of picnic-goers, joggers, cyclists, kids at the playground and swan paddleboats. Because yes, there's a huge, pristine lake occupying the park's centre.
Address: Rama IV Road, Lumphini, Pathum Wan, Bangkok 10330, Thailand
Opening hours: 4.30am to 9pm daily
---
The best shopping trips are the ones where you can save while you spend. Earn rebates and accumulate mileage with the HSBC Revolution Credit Card where you earn 4 miles per local or overseas dollar.
It's great for both booking your travel packages online before departure or hiring guides when touched down in Thailand.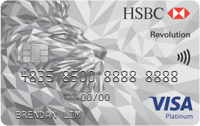 ---
6. Day excursion to the Railway Market & Floating Market
Another absolute must-try on our agenda for markets is the Maeklong Railway Market and the Damnoen Saduak Floating Market. Although standard street markets are great, these two unusual markets transform the shopping experience and environment (quite literally)!
Given their respective unique terrains, it's easy to see their selling point. The Railway Market is a fully functioning market situated on an operating train track. Its stalls possess retractable awnings for when the trains pass by these chaotic tracks.
On the other hand, the Floating Market is an elaborate maze of vendors, selling various local delicacies and products, including fireflies at night!
Moreover, the floating merchants honour the traditions of seamen and fishermen in days past, when the Mae Klong river served as a source of livelihood for the community for generations.
Tours to visit these two markets in a single trip are available on TripAdvisor (from S$42) or Klook (from S$54.35).
Note: Do exercise caution against potential scammers from activities or services like boat trips. Hence, tours are recommended to avoid scams and unnecessary haggling.
Address
Maeklong Railway Market: Mueang Samut Songkhram, Mae Klong 75000, Thailand
Damnoen Saduak Floating Market: Damnoen Saduak District, Ratchaiburi, Damnoen Saduak 70130, Thailand
7. A historical train ride through Death Railway

Source: TripAdvisor
All aboard! The train through WWII history is about to depart! Embark on an unforgettable nine-hour train journey on what feels like time travel, as you visit many historic sites that share the dark but enlightening history of Thailand's wartimes.
Departing from Bangkok towards Kanchanaburi (west Thailand), this train ride will take passengers along the notorious Death Railway (Burma Railway).
It was built during WWII between June 1942 and October 1943. Construction began from both ends simultaneously before ultimately convening in the middle, resting at a total of 415km long but at the cost of more than 16,000 lives.
The first stop is the Bridge on the River Kwai. Contrary to the gruelling piece of history above, the River Kwai sits beneath the bridge and flows unassumingly from Tenasserik Hills to various districts in western Thailand.
The next few stops entail the Kanchanaburi War Cemetery and the JEATH War Museum. They are both important for preserving the memories and ordeals endured by the POWs imprisoned to build the Death Railway. Within the museum, visitors can find personal paraphernalia like original letters and photos and war relics like an intact Allied bomb belonging to the selection of artefacts.
Ticket packages start from S$115.40 per adult. Might vary according to group size. Hotel pickup is provided for central Bangkok hotels only.
8. Hike up to see Erawan Waterfall
Whilst in Kanchanaburi, consider visiting an attraction (that weighs less heavily on the heart): Erawan National Park.
This stunning 550km2 national park is found in the Tenasserim Hills range of Kanchanaburi, home to one of the most popular waterfalls in all of Thailand. Hike up its deciduous and evergreen forests to encounter the highlight of the trail — the seven-tiered* Erawan Falls surrounded by a pool of pristine jade ponds.

Source: Nutthawit on thainationalparks.com
At certain tiers, the flowing stream from the waterfall is great for dipping your toes and enjoying a refreshing swim. While wading in the waters, see if you can spot some of the local animal residents like crab-eating macaques, wild boars, kalij pheasants, great hornbills and more passing through.
For the extra adventurous, hike 12km northwest from the visitor centre to access the 544m-long Phra That Cave and its gigantic chamber cavern.
Camping is permitted on the camping grounds a few hundred metres away from the visitor centre and carpark area. Campers can rent tents from 150 baht / S$6.11 per day (2 pax) or 250 baht / S$10.20 per day (3 pax). Camping necessities like sleeping bag, pillow and sleeping mat can also be purchased.
Otherwise, you can opt for a day trip to visit Erawan National Park as part of an extension of a Death Railway package (S$216.70 per adult) or through other more targeted tours.
Address: Tha Kradan, Si Sawat District, Kanchanaburi 71250, Thailand
Opening hours: 8am to 4.30pm daily
Price: Foreigners — 300 baht / S$12.22 (adult) | 200 baht / S$8.15 (child under 14 years) | Free (child under 4 years)
*Food is forbidden beyond the second waterfall tier.
9. Go temple hopping for ruins at the former Thai capital, Ayutthaya

Source: TripAdvisor
We've talked a lot about the current capital of Bangkok, now let's divert our attention to the former second capital kingdom, Ayutthaya.
This archaic city is located 75km north of Bangkok and was unfortunately destroyed by the Burmese in the 18th century. Accessible by bus (1.5hr), train (2hr) or car (45min), this destination is perfect for a day trip.
Within the confines of this aged city, you'll come across a mixture of fallen ruins and well-kept shrines inspired by Khmer and Sukhothai architecture. Regardless, you'll be able to live your best Indiana Jones life as you scavenge through these massive temple grounds covering fifteen sites.
Note: Shoes need to be removed when entering the temples.

Source: TripAdvisor
Since some rivers intersect the city, it's possible to discover the temples by boat too. Companies like Thai River Cruise and Sun River Cruise offer Chao Phraya cruises from Bangkok to Ayutthaya.
Whether exploring by land or boat, you'll return to your accommodations with newfound knowledge of Ayutthaya's 417-year reign as the Thai epicentre for politics and culture.
There are small group and private tours available, including a SHA+ approved tour from S$69.24 per adult.
Pro-tip: For the hardcore history junkies, consider adding Sukhothai (the first Thai capital kingdom) to your bucket list as well!
Opening hours: Depends on temple
Price: Free to enter Ayutthaya Historical Park | 50 baht (S$2) per main temple entry
Dress code: Covered shoulders and legs
Chiang Mai
Heading about 700km up north from Bangkok, we've arrived at the picturesque northern province of Chiang Mai (Thailand's "Rose of the North"). Riddled with lush, rolling hills, and misty jungle mountains, this extremely fertile region is teeming with life and vibrance.
You can reach Chiang Mai either by plane (~3 hours) or by land transport (at least 10 hours).
1. Indulge in a foodie extravaganza
One of Chiang Mai's claims to fame is being the main foodie paradise in Thailand. There are loads of authentic Thai dishes to choose from — khao soi, kai yang, and suki are all popular favourites even amongst the locals.
Restaurants to check out:
| | | |
| --- | --- | --- |
| Eatery / Stall | Description | Price |
| Khaoi Soi Khun Yai | A popular, alfresco restaurant serving khaoi soi (crispy and soft egg noddles in a creamy curry sauce) | 35 baht (S$1.40) per bowl |
| Khao Kha Moo Chang Phueak | Famous roadside food stall run by an iconic cowboy-hat-wearing lady who serves up delicious khao kha moo (braised pork leg with Chinese five-spice, rice and half-boiled egg) | 30 baht (S$1.20) per small order |
| Suki Koka | A roadside stall serving a hearty bowl of suki koka (vegetables with mung bean noodles and seafood/meat), served either dry or soup | 40 baht (S$1.60) per serving |
Reference: willflyforfood.net
For more listings and details on opening hours and addresses, refer to this extensive food review.
For a private food tasting tour, reserve a slot for this Lunchtime 20 Dish Food Tasting Tour (from S$80.42 per pax). Be sure to show up with an empty stomach because this sheer number of dishes will be a gastronomical affair like no other. Despite that, 20 dishes just barely scratch the surface of what Northern Thai cuisine has to offer.
Alternatively, if you're a more hands-on tourist, whip out your knives and spatulas for this Authentic Thai Cooking Class + Farm Visit package (from S$54.50 per pax). During this class, you'll be exposed to a plethora of recipes featuring Tom Yum Koong, Pad Thai, Pad Kra Prao, and curry under the shade of the cooling Lanna Pavilions. Nothing beats the satisfaction of cooking and serving your own dish from scratch.
2. Catch the sunrise/sunset at Doi Inthanon National Park
The Doi Inthanon National Park is a verdant heritage site offering the best views of Chiang Mai. Given that it belongs to the Himalayan mountain range, it is atop Thailand's highest mountain and has rightfully earned the nickname of "the Roof of Thailand".
The panoramic scenic views are unparalleled at the viewpoints, pitting trekkers at an altitude between 800 to 2,565 metres above sea level. To put things in perspective, Mount Everest is 8,849 metres above sea level. We're getting vertigo just from the thought of it!
Although years of poaching and territory encroachment have drastically reduced the wildlife population here, that's not to say that you might not be able to spot a few birds, reptiles and mammal species here.
In fact, many avid birdwatchers flock (pun intended) to the park for the annual breeding season from March until June/July.
Getting to the park itself is a bit challenging, with travelling taking 2.5 to 3 hours by songthaews. However don't fret, there are other options via private taxis (from 2,700 baht / S$110) and guided tours (from S$71.25 per adult) to access the park.

Trail map
Source: thainationalparks.com
Also, the hike up is considerably challenging and not for the faint of heart. The nearest and most convenient attraction would be the Sirithan Waterfall. Rigour and tenacity are demanded to make it up to certain viewpoints. If your trek goes successful, the views are undoubtedly more than rewarding.
Note: The main Kew Mae Pan Trail is closed between June to October annually for forest recovery.
Address: 119 Ban Luang, Chom Thong District, Chiang Mai 50270, Thailand
Opening hours: 5.30am to 6.30pm daily
Price: Foreigners — 300 baht / S$12.20 (adult) | 150 baht / S$6.10 (child)
3. Do some eco-friendly shopping at POOPOOPAPER Park

Source: poopoopaper on TripAdvisor
Yes, you read that name correctly. POOPOOPAPER Park is a self-built outdoor museum that teaches visitors about the unique way to make paper products from elephant poop fibres.
Their interpretive walking tour guides visitors through eight different pavilions, each documenting the possess from start (dung collection) to finish (final product assembly).
Dedicated to sustainable enterprise and education, this museum offers an eye-opening experience to the extent of what we can do to promote eco-friendliness through our consumer choices.
Address: 87 Moo, 10 Mae Ram, Mae Rim 50180, Thailand
Opening hours: 9am to 5.30pm daily
FB | IG
4. Discover the wild side at the Tiger Kingdom

Source: TripAdvisor
Hold on to your boots because we're above to dive into the even wilder side of Chiang Mai. Visiting the Tiger Kingdom is both exhilarating and scary because it allows visitors to get up close and personal with some tigers.
If you're not brave enough to approach one of their resident big cats, perhaps approaching their tiny baby cubs might be more appealing? Feeding the tigers a few pieces of chicken is also permitted.
Although a little bit on the pricer side*, observing and watching these wild cats in their element is a real treat for anyone.
Note: There's another Tiger Kingdom branch in Phuket.
Address: 51/1 Moo 7 Rim Tai, Mae Rim 50180, Thailand
Opening hours: 9am to 5pm daily
Entry ticket: From 750 baht (S$30.50)
*Price range depends on type of big cat enclosure and activity.
---
Overseas spending has never been so fuss-free with KrisFlyer UOB Credit Card's no air miles conversion fee. Every foreign dollar spent also equates to 3 miles.
Receive 9,000 miles if you're the first 200 new-to-UOB cardmembers + make a min. spending of S$1,500 within 30 days of account opening. Top up an extra S$5 more for 3,000 more miles. Valid till 30 April 2022. T&Cs apply.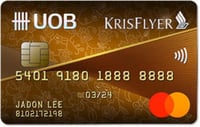 ---
Chiang Rai
Travelling slightly further 200km up North from Chiang Mai and you'll chance upon the neighbouring city of Chiang Rai. Another historically prominent city, it was the first capital of the Lanna Kingdom that was established in 1262.
It is also a few miles south of the Golden Triangle.
When compared to Chiang Rai, many praise its intricately-constructed temples and deeply-rooted heritage of the Northern Lanna culture.
1. Pay your respects at the White Temple (Wat Rong Khun)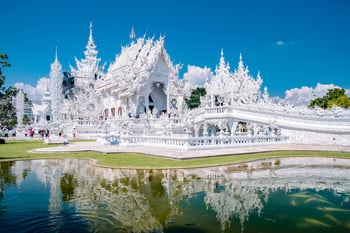 Of course, one simply doesn't come to Chiang Rai without paying a visit to the exquisite White Temple.
This gorgeous monochrome sanctum stands out among all the temples mentioned so far as one-of-a-kind because it's built completely out of pure white stone. Moreover, there are thousands of tiny fragments of mirrored glass embedded within each stone, allowing the temple to glisten and glow in the sun.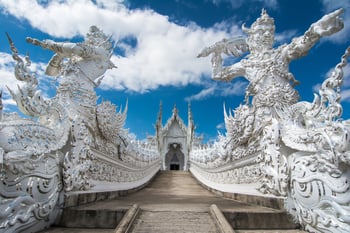 Flanking the railings, intimidating but impressive statues and sculptures of guardians protect the temple's perimeters. Once again, the temple's roof emulates the traditional Thai roof detailing, with sharp spikes and spokes poking out and piercing the azure sky.
All the credit and private ownership are given to Thai artist Chalermchai Kositpipat and his dedication to constructing a temple to reflect his Buddhist devotion. That said, the temple is technically no longer a temple and instead remains under indefinite construction since its opening in 1997.
Feel free to explore the sacred compound either solo or with sightseeing tours (from S$46.12 per adult). For a massive white Buddha statue equivalent in grandeur, go to Wat Huay Pla Kang.
Address: Lahaul-Spiti Pa O Don Chai Subdistrict, Chiang Rai 57000, Thailand
Opening hours: 8am to 5pm daily
Price: 100 baht (S$4)
Dress code: Covered shoulders and legs
2. Overlook a cliff edge at Phu Chi Fa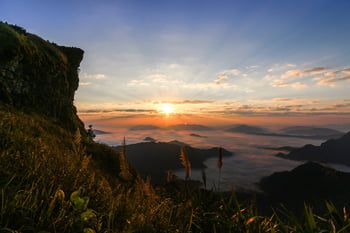 Although not as tall as the Doi Inthanon summit, Phu Chi Fa is still a breathtaking viewpoint to visit. Sharing the same name as its mountain range, this cliffside towers over the surrounding highlands at 1,628 metres tall.
And with every tall cliff point vista, it's the perfect place to catch the sunrise or sunset depending on your sleep schedule. The trek up is also fairly manageable with the trail being about 760m tall.
The blanket of low-lying fog that drapes languidly over and obscures Thailand's neighbouring countries like Laos — is reminiscent of mystical and magical landscapes described in all our popular culture and movie folklores.
Campers and casual trekkers are also welcome to stay the night and stargaze at Ban Rom Fa Thong and Ban Rom Fa Thai.
Address: Wiang Kaen, Chiang Rai, Thailand
Opening hours: 5am to 6pm daily

3. Journey to the Thai-Laos-Myanmar border at The Golden Triangle

Source: thailandinsider.co
Despite not-so-humble beginnings of drug trafficking, the Golden Triangle is a remarkable composition of river tributaries that demarcate Thailand, Laos and Myanmar. It is 9km north of Chiang Saen.
Arguably one of the most popular destinations in Thailand, the phenomenal landscape speaks for itself as the mighty Ruak and Mekong Rivers converge to split the land into three different countries. The golden Buddha statues, shrines and sculptures that line the riverbanks further add to the atmosphere.
Boat rental services are available at Sop Ruak for visitors to admire the view from the rivers themselves.
Apart from marvelling at this geographical spectacle, there's also the Hall of Opium museum showcasing the history of the global opium trade and its production. Even a mini plantation continues to reside there to this day.
Not only that, venture towards the mountain of Doi Tung and tourists can scale (yet) another mountain with a summit of about 1,400m high. This peak vista offers the best vantage points for soaking in the scenery of the Thailand-Myanmar border but a few miles yonder.

The Wat Phra That Doi Tung Temple, the Doi Tung Royal Villa, and the manicured Mae Fah Luang Garden can also be found here. Each of these sites draws many visitors from far and wide every year.
Details on how to access this enchanting location can be found here.
Address: Chiang Saen, Chiang Rai, Thailand
Hall of Opium
Address: Moo 1, Ban Sop Ruak, Tambon Wiang, Chiang Saen, Chiang Rai 57150, Thailand
Opening hours: 8.30am to 4pm (Tuesday to Sunday)
Price: 200 baht / S$8.15 per adult, per child
Wat Phra That Doi Tung Temple
Address: Huai Khrai, Mae Sai District, Chiang Rai 57130, Thailand
Opening hours: 8am to 5pm daily
Price: Free
Doi Tung Royal Villa & Garden
Address: Moo 7, Mae Fa Luang, Chiang Rai 57240, Thailand
Opening hours: Villa — 7am to 5.30pm daily | Garden — 6.30am to 6pm daily
Price: 220 baht / S$9 per adult, per child
4. Reinvigorate your senses at the Doi Chaang Coffee Plantation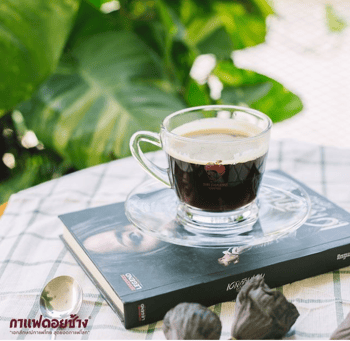 Caffeine addicts and coffee connoisseurs will love this spot. Doi Chaang Coffee Plantation is an underrated, hidden gem in Chiang Rai that grows and harvests aromatic, sublime Arabica coffee beans.
Several plots are owned by individual families, fostering a community and collaborative spirit among the locals.
Their coffee house is adjacent to their plantation, allowing patrons to enjoy outdoor seating to breathe in the fresh mountain air and savour the perfect brew simultaneously.
Address: 559 Thanalai, Tambon Wiang, Mueang Chiang Rai District, Chiang Rai 57000, Thailand
Opening hours: 8am to 7pm (Weekdays) | 8am to 5pm (Weekends)
Website
FB | IG
SingSaver's Best Price Travel Campaign: All successful applicants of participating Travel Insurance products will receive 1x draw chance to enter our weekly lucky draw where 1 lucky winner will stand to have their flight ticket reimbursed (up to a maximum of $2,000). Valid till 31 July 2023. T&Cs apply.
Travel Insurance
Premium for Individual Cover
Covid-19 Coverage
Promotion
Allianz Travel Insurance





from S$34.10 (for 1 week in Asean)

Yes

Use promo code AzSSV to get a 45% discount (Exclusive to SingSaver) and up to $60 via PayNow.

Valid till 30 June 2023. T&Cs apply

MSIG Travel Easy




from S$34.10 (for 1 week in Asean)

Yes

Score an

Airalo eSIM with 1GB data

and receive it within 4 working days when you apply now! Valid till 12 June 2023.

T&Cs apply.

Enjoy 40% off your Single Trip premium and 20% off your Annual Trip premium. Plus, receive up to S$38 via PayNow when you apply.

Valid till 31 July 2023. T&Cs apply.

Etiqa (TIQ) Travel Insurance




from S$39 (for 1 week in Asean)

Yes

Single Trip:

Use promo code TIQSINGSAVER to enjoy 40% off when you apply.

Annual Trip: Use the promo code TIQSINGSAVER to enjoy a 60% discount and S$20 cashback on your COVID-19 add-on.

Valid till 18 June 2023. T&Cs apply.

Starr TraveLead Travel Insurance





from S$11.05 (for 1 week in Asean)

Yes

Use the promo code SSVTL35 to enjoy up to S$48 via PayNow, a 35% discount, plus an exclusive Agoda promo code.

Valid till 30 June 2023. T&Cs apply.

FWD Travel Insurance




from S$22.50 (for 1 week in Asean)

Yes

Score an

Airalo eSIM with 1GB data

and receive it before you travel! Valid till 2 July 2023.

T&Cs apply.

Use the promo code FWDTRAVEL to get 35% off on Single Trip and 30% off Annual Trip plans.



Valid till 7 June 2023. T&Cs apply.

AIG Travel Guard® Direct




from S$30 (for 1 week in Asean)

Yes

Score an

Airalo eSIM with 1GB dat

a and receive it within 4 working days when you apply now! Valid till 16 June 2023.

T&Cs apply

.

Single Trip: Use promo code SSFLASHSALE to get 10% off and up to $50 Dairy Farm eVoucher (fulfillment by AIG).
Read these next:
21 Best Things To Do In Vietnam (VTL 2022) — Activities, Food, Must-See Places
Bintan VTL Guide 2022 — Activities, Wildlife, Food and More
Batam VTL Guide 2022 — Activities, Shopping, Massages, Food and More
Singapore's Vaccinated Travel Framework: What to Know When Planning Your Next Overseas Trip
The Latest VTL Travel Requirements You Need to Kno Before You Take Off