Good news, Singaporeans! Quarantine-free travel between Singapore and Batam will open today (25 February 2022). Start planning your trip to Batam with our guide on what to eat, where to shop, fun activities to do and more!
The Vaccinated Travel Lane (Sea), aka VTL (Sea), arrangement between Singapore and the Indonesian islands of Batam and Bintan will commence from 25 February 2022, allowing fully vaccinated Singaporeans to visit and return without quarantine for the first time since COVID-19 began.
Travellers can travel between Tanah Merah Ferry Terminal to Nongsapura Ferry Terminal (NFT) in Batam and Bandar Bentan Telani Ferry Terminal (BBTFT) in Bintan without needing to be quarantined. Batam Fast and Bintan Resort Ferries will operate the ferry services respectively.
For now, there will be a cap of 350 travellers for both Bintan and Batam per week under the VTL (Sea). If you're interested in travelling to either place, here's more information about the VTL (Sea).

Currently, the Batamfast ferries for this VTL (Sea) only operate from Thursdays to Sundays with the respective departure timings shown above.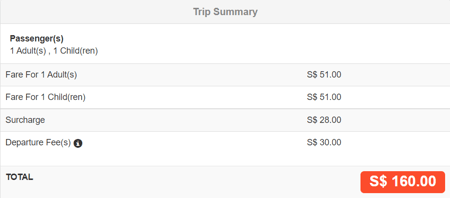 Round trip adult and child tickets are priced at S$51 each, along with additional surcharge and departure fees. Alternatively, if you prefer a structured holiday package and itinerary, Tripcetera has some exciting travel bubble packages for you.
Thus, for those who've already snagged their tickets, here's our guide on what to eat, where to shop and the latest activities to do in Batam.
Disclaimer: With the current VTL (Sea), travellers can only stay within the Nongsa Sensation area. This bubble area consists of the Batam View Resort, Montigo Resort, Nongsa Point Marina Resort and Turi Beach Resort. However, you can always bookmark our page when other parts of Batam open!
Adventure, watersports and theme parks
Unleash your inner child at Sea Forest Adventure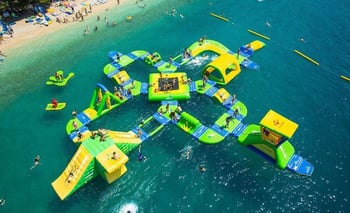 Water sports fans will love what Sea Forest Adventure has to offer.
Sea Forest Adventure is an integrated 10-hectare recreational area that provides water and land-based activities for people of all ages. Besides having an exciting inflatable water sports park, they also have archery and flying fox activities.
Address: Jl. Hang Lekiu, Nongsa – Batam, Riau, Indonesia 29465
Opening hours: 9am to 5pm from Thursdays to Sundays
Climb a thousand steps and take a treehouse selfie at Taman Wisata Habibie 1000 Tangga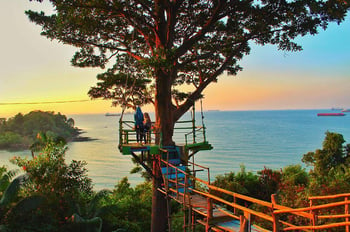 This unique wonder pays homage to the residence of Mr BJ Habibie, the third president of Indonesia.
Taman Wisata Habibie 1000 Tangga means 'a thousand steps', the total number of steps found at this attraction. The steps lead to many Instagram-worthy spots, including a treehouse, cliffside beach and viewpoint overlooking the skyscrapers of Singapore.
To access the location, you'll have to pay an entrance fee of around IDR 5,000 (S$0.50) and an additional fee of IDR 2,000 (S$0.20) if you want to take a pic in the treehouse.
Address: Tanjung Pinggir, Sekupang, Batam City, Riau Islands
Price: IDR 5,000 (S$0.50) | IDR 7,000 (S$0.70) for treehouse photo op
Take photos and rides at a waterfront amusement park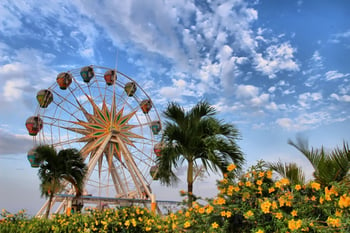 Boasting a 30M-tall ferris wheel, swing rides, flying fox and a 3D theatre, Mega Wisata Ocarina Batam is the place to go for families or couples who want to stroll along the waterfront and take some aesthetic photos and soak in the carnival atmosphere.
Address: Sadai, Bengkong, Batam City, Riau Islands, Indonesia 29444
Opening hours: 8am to 10pm on Monday to Fridays | 8am to 11pm on Saturdays and Sundays
Massage
Get the ultimate pampering session at Xoleil Spa Village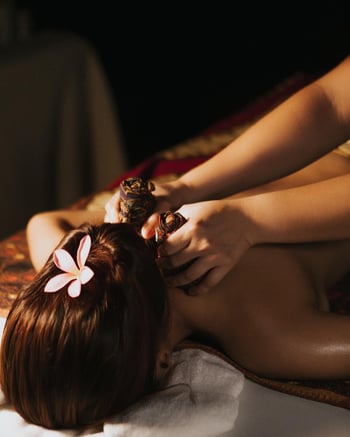 Xoleil Spa Village has everything you can ever ask for a relaxing getaway.
One popular massage is the 90-minute Xoleil Signature Massage, a full-body Balinese massage that'll loosen those knots and leave you feeling like a newborn baby.
Besides relaxing massages, this wellness destination also has food options that will leave you spoilt for choice.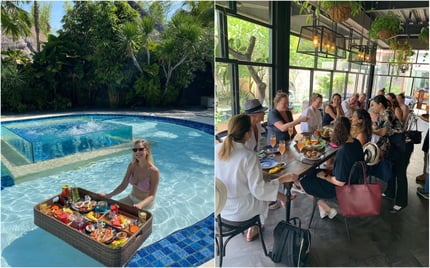 Eat at the Urban Farm Kitchen, chill at their wine bar and lounge or stuff yourself silly at their pizza courtyard. After your tummies are filled, take a dip in their salt pool or relax at the stone onsen.
For those looking for more activities to do, the village also offers a cooking school, where you can attend various classes such as wine tasting and cheesemaking.
Address: Jl. Raja H. Fisabilillah, Tlk. Tering, Kec. Batam Kota, Kota Batam, Kepulauan Riau 29444, Indonesia
Opening hours: 10am to 10pm daily
Price: From IDR 900,000 (~S$85)
Remember to use a credit card like the Standard Chartered Rewards+ Credit Card to earn some cashback returns for your overseas spending! You can earn up to 4 miles for every S$1 spent overseas and up to S$500,000 in travel insurance.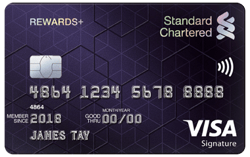 Shopping
Shop to your heart's content and catch a S$3 movie at Grand Batam Mall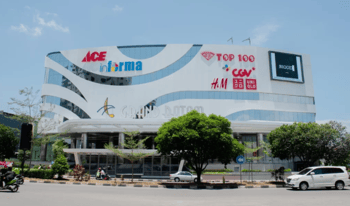 There's no wonder why Singaporeans flock to Batam pre-COVID-19 for weekend getaways — almost everything there is super affordable, with full meals at a restaurant averaging at around S$5 or less to massages that cost around S$10 per hour.
Shop 'til you drop at the new Grand Batam Mall (opened in 2020, but we haven't been out of the country since early 2020), which hosts shops such as Uniqlo and H&M, among many others.
In the 80,000 square-metre mall, foodies may also find Genki Sushi, Marugame Udon, Mocca Cabana and Ichiban.
After shopping and eating, catch a movie for only S$3 at CGV Cinema. They have various seating options, including couple-friendly 'Sweetbox' and Satin Suites.
Address: Jalan Pembangunan, Batu Selicin, Kecamatan Lubuk Baja, Kota Batam, Kepulauan Riau 29444, Indonesia
Opening hours: 10am to 9pm daily
Food and drinks
Have your food sent to you while chilling in a swimming pool at SENSE Coffee & Pool

Bali vibes, anyone?
This whimsical cafe in Batam is the closest you can get to Bali without going there. Take tons of photos in their pool and taste trendy dishes for a fraction of cafe prices in Singapore (think, S$3 smoothie bowls).
Address: Komp, Jl. Centre Park No.3, Taman Baloi, Batam Kota, Kota Batam, Kepulauan Riau 29432, Indonesia
Opening hours: 10am to 8pm on Tuesdays to Thursdays | 11am to 9pm on Fridays and Saturdays | 9am to 8pm on Sundays | Closed on Mondays
If you're someone who loves to spend on food, earn up to 6% cashback for your dining expenses when you sign up for a Citi Cash Back Card. On top of that, it also provides up to S$1 million travel insurance coverage!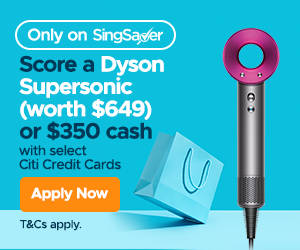 SingSaver Exclusive Offer: Receive a Dyson Supersonic (worth S$649) or Sony WH-1000XM5 (worth S$569) or an AirPods Pro 2nd Gen + MagSafe Charger bundle (worth S$418) or S$350 Cash when you make a min. spend of S$500 within 30 days of card approval. Valid till 16 October 2022. T&Cs apply.
Cuddle up with giant teddy bears as you munch at Lee's Cafe & Bar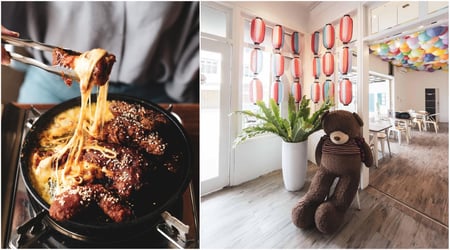 A meal for one? Scrap that — you're never alone at Lee's Cafe & Bar as you'll have a giant stuffed bear seated opposite you. And on the floor, and along the walls.
The cafe is known for its tasty Cheese Lava dessert that oozes gooey cheese sauce. Expect to spend around IDR 25,000 to IDR 170,000 (S$2.50 to S$17) here.
Address: Jalan Pembangunan, Ruko Penuin Centre Blok JA 1-2 Batam, Riau, Indonesia 29432
Opening hours: 11am to 1am Sundays to Fridays | 11am to 2am on Saturdays
Sip cocktails at a rooftop bar with amazing panoramic views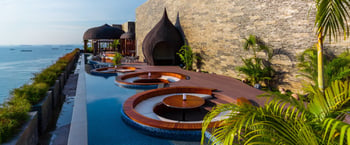 Perched atop Marriott Hotel Harbour Bay, Batam's first five-star hotel, is Altitude Rooftop Bar & Lounge.
Soak in the sunset with your loved one and chill in one of their round booth seats while enjoying margaritas, beer and wine. The drinks range from around S$6 to S$15 each.
Address: Batam Marriott Hotel Harbour Bay (Level R), Jodoh River, Batu Ampar, Batam City, Riau Islands 29453, Indonesia
Opening hours: 5pm to 11pm on Sundays to Thursdays | 5pm to 12am on Fridays and Saturdays
Watch the sunset as you dine at this dreamy seaside restaurant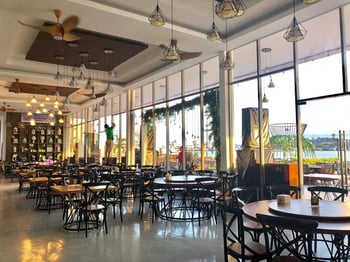 Harbour Bay Seafood Restaurant is very popular among Singaporeans. Since the border closure, they've had a facelift and now have new waterfront seats with a magnificent view of the sunset.
Imagine all your favourite seafood dishes at the fraction of the prices in Singapore — cereal prawns at IDR 75,000 (SS$7), XO sauce scallops at IDR 85,000 (S$8) and nasi goreng at IDR 40,000 (S$3.75).
They're also a fairly popular location for wedding banquets. So for that overseas wedding vibe, all you newlywed-to-be couples might want to put this location on your list!
Address: The Promenade Blok 8E, Harbour Bay Downtown Jalan Duyung Sei Jodoh, Sungai Jodoh, Kecamatan Batu Ampar, Kota Batam, Kepulauan Riau 29444, Indonesia
Opening hours: 11.30am to 11pm daily
Chill the entire afternoon as you drink coffee on a floating cafe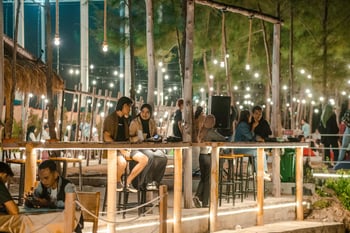 Have your coffee and drink it on a floating platform out at sea. Level Up Coffee & Floating Bar, which opened in late 2021, is a kelong-style cafe that will have you order drinks from a straw hut and drink them while lying down on one of their cosy bean bags.
You can also pick a seat at the other open-air section of the cafe on land for those who get seasick easily.
Address: Golden City, Bengkong Laut, Kota Batam, Kepulauan Riau 29432, Indonesia
Opening hours: 3pm to 11pm on Mondays to Thursdays | 3pm to 1am on Fridays to Sundays
Taste locally-made multi-coloured beers at Freshbeer Batam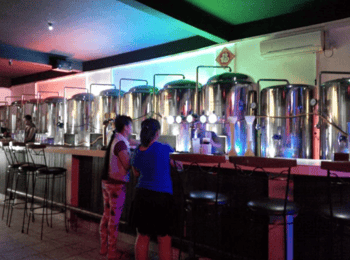 Taste colourful beers featuring tropical flavours such as passion fruit and seaweed at only IDR 15,000 (S$1.40) a pop at Fresh Beer Batam.
Besides an assortment of beer, they are also known for their array of exotic barbeque meat on the menu, such as bat, crocodile, squirrel and snake to name a few.
Address: Jl. Engku Putri No.1, Tlk. Tering, Batam Kota, Kota Batam, Kepulauan Riau 29444, Indonesia
Opening hours: 12pm to 2am daily
Read these next:
A Singaporean's Guide to Bintan VTL (2022): Activities, Wildlife, Food And More
The Latest VTL Travel Requirements You Need To Know Before You Take Off
Which Credit Card Is The Best Companion For VTL Travel?
Best Travel Insurance Plans And Promotions In Singapore (2022)
What Does 2022 Hold For Travel?