Discover the best places to visit in the UK, learn how to get around, and more in our UK guide.
The United Kingdom (UK) is one of the most popular travel destinations in the world. Consisting of England, Scotland, Wales, and Northern Ireland, the country is known for its beautiful and diverse landscapes, historic castles and palaces, and rich cultural heritage.
Indeed, it's the birthplace of famous musicians such as The Beatles and Queen; literary works like Harry Potter and The Lord of the Rings; and TV shows such as The Office and Mr. Bean.
With so much to see and do, deciding where to go can be challenging. So to help you narrow your choices, we've compiled a list of the top attractions in the UK.
Places to visit
London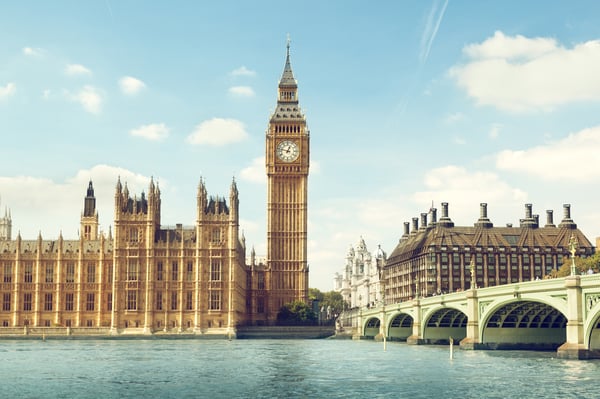 No trip to the UK would be complete without a visit to London, the capital city of England and the UK.
While London is most recognisable for the double-decker buses, red telephone booths, and London Tower, there's a lot more to London than that.
From parks to palaces, the city is filled with attractions and iconic landmarks that will keep you busy.
Sitting along the banks of the River Thames and Tower Bridge is the Tower of London, a former palace, royal armoury, and infamous prison that was built in 1099 by William the Conqueror to establish his rule over London.
One of the main highlights of the palace includes the White Tower, a 1000-year-old palace and a UNESCO World Heritage site with its wide collection of weaponry and armour, including those belonging to the former kings of England. Another highlight is the Jewel House, where the Crown Jewels are housed.
Another iconic landmark to visit is Buckingham Palace, the royal residence of the monarch of the UK. Here, you can witness the Changing of the Guard or even book a tour of the Palace's State Rooms.
Last but not least, your London trip wouldn't be complete without visiting Big Ben and Westminster Palace, located along River Thames.
If you're a history buff, London also offers some of the best museums around; these include the British Museum, the Victoria and Albert Museum, the Museum of London, and the Natural History Museum.
Another thing that London is known for but has no shortage of, is big and gorgeous parks.
Hyde Park is one of London's eight Royal Parks, and it's where Londoners go jogging, walking, cycling, and enjoying the open air. It also has a long history as a protest site, where people get to speak their minds at Speakers' Corner.
Designed by renowned architect John Nash, who also helped to design Buckingham Palace, Regent's Park is also one of London's Royal Parks and is known for its beautiful gardens and landscapes.
Located north of Regent's Park is Primrose Hill. The park offers large green spaces and stunning views of London and its surroundings at the top of the hill.
Located just four miles from the city centre, Hamstead Heath is where Londoners have come to escape the city for centuries. The park is one of London's best green spaces and offers some of the highest peaks and the best views of the city. Fun fact: this park inspired C.S Lewis to write the Chronicles of Narnia.
Meanwhile, Richmond Park is home to hundreds of free-roaming deers and ancient trees. It's also one of the biggest parks, spanning 1,010 hectares.


Edinburgh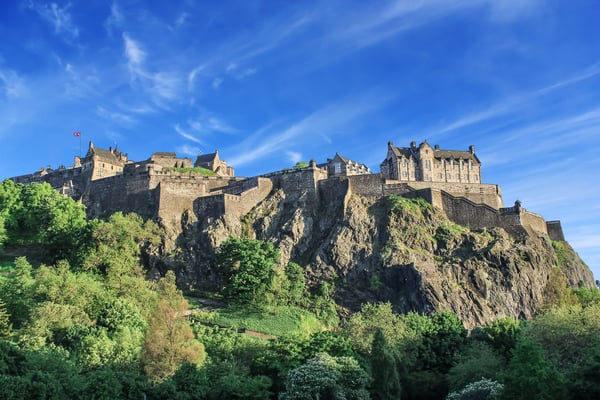 Edinburgh in Scotland is a city steeped in history, with many historic buildings dating back centuries. Many of these buildings are still well-preserved to this day, including the iconic Edinburgh Castle.
The castle sits on top of Castle Rock, overlooking the city, and is a must-visit when you're in Edinburgh.
Here, you can see the famous Honours of Scotland, the oldest crown jewels in Scotland; the Stone of Destiny, an ancient symbol of Scotland's monarchy; and other Scottish artefacts.
Another iconic place to visit in Edinburgh is Arthur's Seat, an ancient volcano that sits 251m above sea level. Getting to the top requires a short hike, but you get a breathtaking view of Edinburgh and the area as a reward.

Bath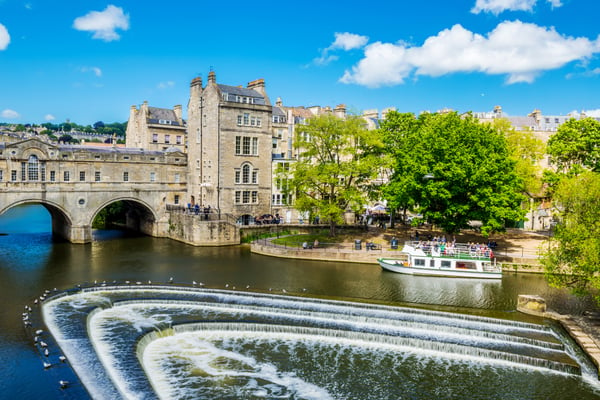 The city of Bath was founded by the Romans around the 1st century and is named after the ancient Roman Baths. For centuries, the spa town has been attracting people to its hot springs as a thermal spa, particularly among the rich and powerful.
Today, visitors can still enjoy the city's heritage waters in the nearby spas, namely the Thermae Bath Spa, which is the only thermal hot spring in the UK.
Visiting the Roman Baths will give you an insight into the city's history. Aside from the city's history, Bath is also known for its gorgeous Georgian architecture, including the Royal Crescent, which is now a museum.


Stonehenge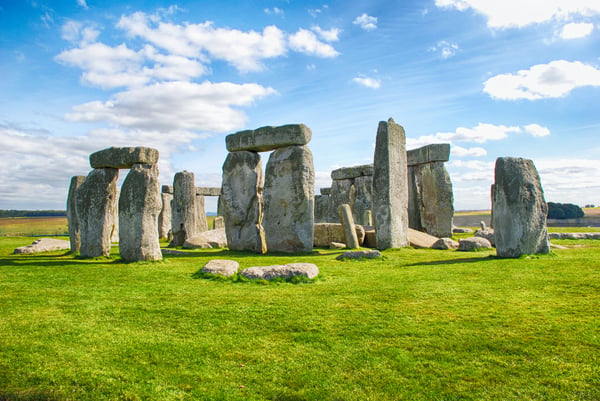 Stonehenge is one of the UK's most visited attractions and is also one of the most famous places in the world.
The prehistoric monument is located near the town of Salisbury, and is believed to be built around 5,000 years ago during the Neolithic period. However, its origins are shrouded in mystery as there isn't any record of its purpose.


Manchester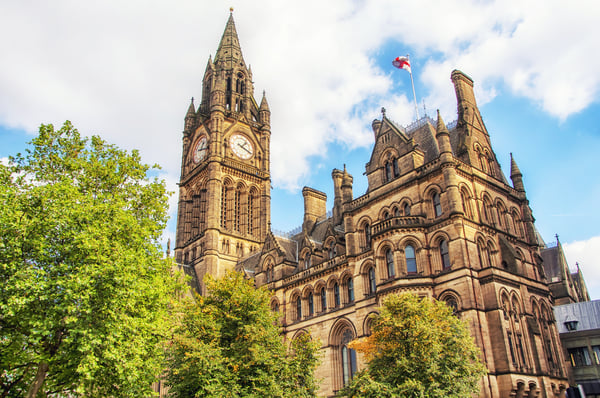 Manchester will likely be on your radar if you're a fan of Manchester United or Manchester City. So if you're in the city, be sure to visit their respective stadiums.
There are also guided museum and stadium tours, but it's recommended that you pre-book them in advance as online prices are cheaper than walk-up prices.
If you're planning to catch a match, note that tickets are sold exclusively to official members only, so you would need to join as member to buy. Also, tickets are usually sold out very early, especially for big matches, so buying ahead of time is necessary.
Aside from football, Manchester is also known for its museum, art galleries, Victorian architecture, and nightlife scene.


Liverpool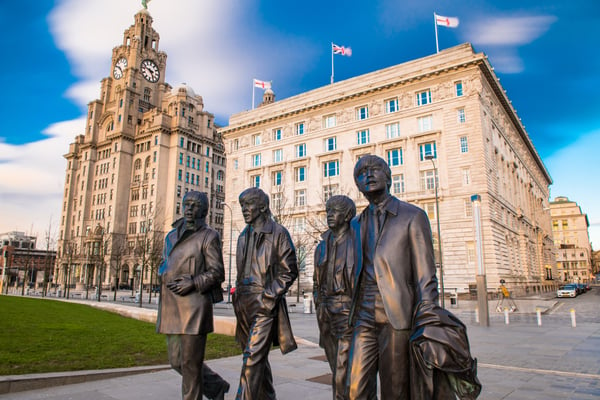 You can't talk about Manchester without mentioning Liverpool, another football-crazy city and home to Liverpool and Everton.
However, Liverpool is most associated with The Beatles, and several attractions are Beatles-inspired, including The Beatles Story museum in Albert Docks, The Liverpool Beatles Museum on Matthew Street, and the Cavern Club, where The Beatles played their first gig.


Snowdonia National Park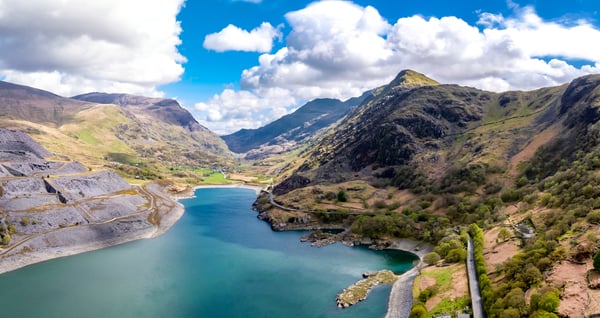 Snowdonia (or Eryri in Welsh) is a mountainous region and national park in the northwest of Wales.
The area boasts 14 peaks over 3,000 feet high, with the highest being Snowdon at 3,560 feet, which is also the highest peak in Wales. On a clear day, you can even see Ireland across the sea.
Millions of visitors flock to Snowdonia National Park each year to explore its hiking trails, climb, and mountain bike, among other outdoor activities.
The park is one of the most popular hiking trails in Britain, covering more than 1,479 miles (2,380 km). However, if you don't want to endure the 7-hour hike up the summit, you can also take the Snowdon Mountain Railway to the top.


Giant's Causeway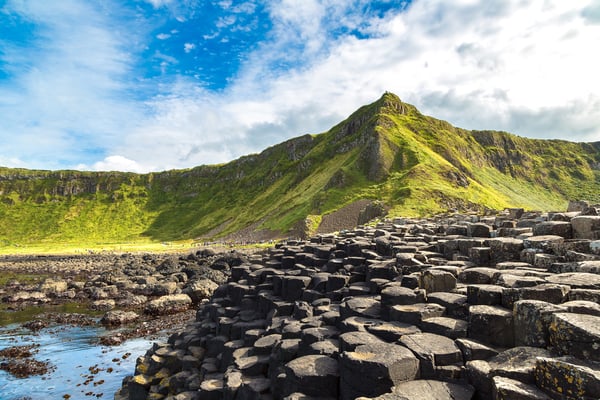 Giant's Causeway is a UNESCO World Heritage Site and one of Northern Ireland's iconic landmarks. It gets its name from the coastline of basalt columns jutting out of the sea, resembling a giant's staircase. The causeway was formed over 60 million years ago during intense volcanic activity.
While you can drive to the nearby visitor's centre and walk down to the Giant's Causeway, hiking there via the Causeway Coast is the recommended way if have time to spare. During the hike, you'll encounter beautiful ocean vistas and other iconic landmarks, including the Carrick-a-Rede Rope Bridge and Dunluce Castle.


Weather and seasons
The UK is known for having cold, dry, and wet weather. It also has four seasons, which are:
- Spring (March to May)
- Summer (June to August)
- Autumn (September to November)
- Winter (December to February)
Summer is the time to go if you want consistent weather. The days are long and warm, with temperatures around 15℃ to 25℃, but can also go to 30℃ and above.
Spring is usually warm and dry and is probably the best time to visit if you want to see beautiful spring flowers bloom. It's also less busy than in summer, with fewer crowds.
Autumn is arguably the most beautiful time of the year, and you can see the leaves changing to their iconic brown, pink, and red hues. Temperatures can range from 5℃ to 16℃, which is not too cold or hot.
Lastly, winter is cold and temperatures throughout the season are around 0℃ to 7℃. Although it does snow, it's more likely to happen in the northern part of England and Scotland. Daylight hours are also short and nights are long.


Getting around
The UK has an extensive rail, underground subway, and bus network; you can get to most parts of the country with public transport. This is especially true if you're travelling between major cities such as London, Birmingham, Manchester, Glasgow, and Edinburgh.
In particular, if you're spending time in London, you can get by without a car. The London Underground system, more commonly known as the Tube, is excellent for getting around. In most cases, you can reach your destination far more quicker than by car.
Aside from the tube, there are also other transportation options such as busses, boats, taxis, and bicycles. In fact, cycling in London is relatively easy since the terrain is mostly flat, and cycling is also a popular mode of transport. Do familiarise yourself with the cycling rules before you start cycling, though.
If you're taking public transport in London, you can only pay using your contactless debit/credit card or Oyster Card (the Ez-Link equivalent in Singapore).
Journeys with an Oyster Card can be more than 50% cheaper than the standard ticket fare.
Furthermore, there's also a daily price cap, which is the maximum amount deducted from your card in a day, however much you travel. The cap depends on the zone that you travel within London. You must also travel by Tube or bus more than three times a day.
Oyster Card daily cap in 2022
| | |
| --- | --- |
| Zone | Daily cap |
| 1 to 2 | £7.70 |
| 1 to 3 | £9 |
| 1 to 4 | £11 |
| 1 to 5 | £13.10 |
| 1 to 6 | £14.10 |
But you can also use a multi-currency card that offers favourable exchange rates, such as Instarem Amaze, to pay for your transit rides at no additional cost.
There are also coach and train services for intercity travel. Of the two, coach travel is the more affordable option. Ticket prices vary depending on your journey. There are several coach companies, but the two biggest in terms of routes are National Express and Megabus.
On the other hand, train travel is slightly more expensive but faster than coach travel. One way to save cost is to book your tickets ahead of time. If you're going to take the train frequently, it's recommended that you buy a Railcard, which saves you at least 1/3 on rail fares.
Taking public transport not only save fuel and parking costs, but you also avoid the stress of looking for parking, navigating busy roads, and dealing with traffic.
That said, car rental may be the only way to go if you travel to remote areas. It's also the best way to travel if you want convenience or flexibility.
There are several car rental companies in the UK, including Europcar, Hertz, Firefly, Sunny Cars, Avis, Enterprise, and Zipcar.
When choosing a car rental company, consider which brand offers the best value for money. Other factors to consider include whether there's free cancellation, ease of picking up and returning the car, additional fees, and insurance.
Other aspects that you shouldn't overlook are the car transmission type (i.e. auto or manual), vehicle type (hybrid, electric, six-seater, etc.), and miles coverage.
Additionally, you can also rent from peer-to-peer car-sharing platforms such as Turo and Hiyacar. These are like Airbnb of car rental, where you rent from other car owners at a lower price than conventional car hire companies.
That said, while they have a lower advertised price, they may come with more fees and limitations, and the price difference compared with traditional car rental companies can be marginal once you include other fees like car insurance.
Lastly, most cities in the UK have an airport, and you can take a domestic flight if you want the fastest way to get around. However, this can be expensive and may not be the cheapest way to travel, especially if you're on a tight budget.
Accommodation
If you're staying in London, it's generally better to live within or close to the city centre. That's because it's more convenient to travel around to the main attractions, especially if you plan on walking or taking public transport.
Some of these areas include Convent Garden, Piccadilly Circus, Westminster, Kensington, and Southbank.
However, accommodation in London can be expensive; a night in a budget hotel can cost anywhere from £130 and beyond.
The good news is that if you're on a budget, you can rent a private room via Airbnb for around £30 per night.

For the rest of the UK, budget hotels are around £60 per night for a twin bedroom. Meanwhile, Airbnb rentals cost around £35 to £60 per night for a room and £80 for a whole apartment.
Don't skimp on travel insurance
If you're going to travel, buying travel insurance is a must. From getting reimbursements for trip cancellations and lost luggage to providing you medical coverage and personal accidents, travel insurance helps to safeguard you from any mishaps.
Compare the best travel insurance coverage deals on SingSaver below.
Other FAQs about travelling to the UK
Do I need to take a PCR test to enter the UK?
You no longer need to take any COVID-19 test when you arrive from the UK.
What are the best months to visit the UK?
The best time to visit the UK is during spring (March to May) and Autumn (September to November). The weather is warm and dry during spring, and you get to see beautiful spring flowers.
Autumn is dry and mildly cold, which is perfect because it's neither too hot nor too cold. It's also when leaves change their hues, creating beautiful landscapes.
Winter is also a good time to visit the UK; most of the major attractions aren't as busy, so you can enjoy visiting these places without long queues. Moreover, it's also the perfect time to visit if you want to experience the holiday season.
That said, you can visit the UK at any time of the year as the UK's weather isn't too extreme.
Can Singaporeans visit the UK without a visa?
Singaporeans can visit the UK without a visa for up to six months. You do need to have a passport that is valid for at least six months.
Read these next:
Best Travel Insurance for Travellers with Pre-Existing Conditions
These Travel Insurances Will Give You the Highest Payouts For Your Camera Equipment: Up to S$1,000 Coverage
Best Travel Insurance Plans And Promotions In Singapore
Japan Package Tours 2022: Itineraries, Where to Book, Prices