With Vietnam reopening its borders from 15 March 2022 onwards, Singapore will likewise be expanding the VTL to include this popular tourist destination on the list.
As countries are seeking to bring their Omicron situation under control, more and more of them seeking to open up their borders to international tourists once again. With Greece and Vietnam as the newest additions to the two-way Vaccinated Travel Lane (VTL) list, it's more travel destinations for our holiday bucket list.
From 16 March 2022, fully vaccinated travellers can travel between Vietnam and Singapore without needing quarantine. From dynamic cityscapes like Ho Chi Minh City and Hanoi, to the serene beauty of Halong Bay, there are endless possibilities and adventures to be had.
It's time to indulge in the timeless charm and richness afforded by Vietnam. We've compiled a comprehensive guide for things to do and eat in this former French colony (that'll guarantee you the ultimate holiday experience)!
1. Phong Nha-Ke Bang National Park – colossal caves, nature adventures
Go spelunking in ancient cave systems

Hang Son Doong cave
Don't let the small town of Phong Nha in the Quang Binh province fool you. It's the heart of all hardcore caving adventures, with hundreds of deep caves scattered all across this region, including its eponymous cave — Phong Nha.
Filled with wonder and mystery, this place is a haven for curious explorers seeking to unearth the secrets of huge caverns like Hang Son Doong and Tien Son Cave. The former boasts impressive stalagmites comparable to the Big Ben in London, while the latter is also locally known as the Dry Cave to distinguish it from Phong Nha Cave, the Wet Cave.
Certain caves like Hang Son Doong offer expedition tours and camping grounds inside, making for a truly exhilarating spelunking experience.
Protip: Avoid visiting Phong Nha during the rainy season (October to December). Many caves will be rendered inaccessible.
Address: Phong Nha, Bo Trach District, Quang Binh Province 511860, Vietnam
Prices: Refer to official website & Klook
Operating hours: Daily from 7am to 4pm
Immerse yourself in nature day tours
For our thrillseekers who prefer being above ground, there are also options for kayaking, swimming, ziplining and hiking through the wild and dense forests of Phong Nha-Ke Bang National Park. This is a great way to learn more about the region's conservation efforts against illegal wildlife poaching as well as venture down a "secret route" used in wartime.
However, if you don't feel like walking, hop on a motorbike or pedal your way through the countryside via the 15km Ho Chi Minh Highway-Bon Lai Valley loop.
2. Ha Long Bay – island hopping, seafood galore
Officiated as a UNESCO World Heritage Site in 1984, this 1500km2 bay containing 1,600 limestone tower karsts (or bornhardts) islets is a geographical marvel to behold. The steepness of each tower was formed over millions of years of vertical weathering via rainwater and stream channels. Each of them averages around 50 to 100m tall.
Explore the not-so-deserted Cát Bà Island

Source: visithalongbay.com
Completely engulfed in rainforest, this lush island is the biggest in the Cát Bà archipelago and Ha Long Bay itself.
Its biodiversity is teeming with life, with many native species like the white-headed langur monkeys calling it home. Likewise, some locals have also settled down in Cat Ba Town with accommodations like Monkey Island Resort and Cannon Fort Cat Ba Hotel for tourists.
Apart from dense vegetation, Cat Ba also offers three ivory, sandy beaches (Cat Ba 1, 2, and 3), rock-climbing cliffs and deepwater kayaking and snorkelling around Lan Ha Bay. There's just something for everyone!
---
Hurry! American Express® is having an UPSIZED flash promo for new applicants to their AMEX Singapore Airlines KrisFlyer credit card!
The first five successful applicants daily at 3pm and 6pm will receive an Apple iPad Air 4th Gen (worth S$879). The sixth applicant onwards can receive an extra S$50* in addition to choosing between an Ergotune Classic (worth S$399) or Apple AirPods Pro (worth S$379) or S$180 cash. Valid till 20 March 2022.
Using this AMEX credit card, overseas spending becomes effortless and rewarding. Earn 2 miles per dollar spent overseas and stand to receive up to 5,000 KrisFlyer miles after your first transaction.
*Min. spend of S$300 required within 30 days of card approval. T&Cs apply.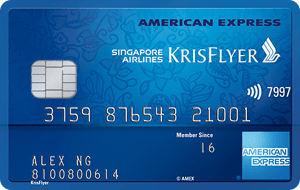 Fresh seafood is a given

Source: vietnam.travel
Chow down on fresh seafood grub at Quang Anh Village, a floating village-cum-restaurant — whether grilled, steamed, or fried, it's up to you. You'll be spoilt for choice thanks to the delectable selection of shucked oysters, sweet lobsters and clam varieties. You should also seize the chance to catch your own dinner through squid fishing with the fishermen.
Before setting out though, book a boating or cruise tour and familiarise yourself with the seasonal weather forecast to avoid choppy waters.
Kayak in the neighbouring Bai Tu Long Bay
While Ha Long Bay feels oversaturated with tourists, not many know about its less crowded (but equally idyllic) neighbour, Bai Tu Long Bay. To put things into perspective, there are over 500 boats and about 8,000 visitors constantly in Ha Long Bay, but only 1% of that in Bai Tu Long Bay.
Its etymology is deeply embedded in local folklore, translating to "Bay of Baby Dragons". Its pristine, off-the-beaten-track waterways hide many elusive passageways that are only accessible by kayak.
Dock on any of the islets' beaches and voila, you basically have your own private deserted island for a few hours. If you're lucky, you might even encounter a few endangered species like the leopard cat or the large Indian civet.
3. Dong Nai Province – wildlife sanctuaries, eco homestays, pagoda visit
Be one with nature at eco homestays
There's nothing like escaping the chaotic city life and staying in an eco homestay to be closer to nature. Being surrounded by nature rejuvenates the soul, and allows for better appreciation towards the biodiversity around us. Accommodations like Bà Đất Eco Homestay and Cat Tien Farmstay provide just that.
Bà Đất Eco Homestay is a self-constructed bamboo ecohouse – the first of its kind – and takes design inspiration from the traditional houses of the Cho Ro people.
With an emphasis on self-sustainability, meals are all cooked using homegrown produce from the garden. Additionally, hot water for showers is only available upon boiling herbs and spices.
Address: 200 Duong Noi Khu Ap 2 Xa, Hieu Liem, Vinh Cuu, Dong Nai 810000, Vietnam
Price: From S$39 per night
Conversely, Cat Tien Homestay retains some modernity with its manicured lodging and amenities (including a pool). With an assortment of bungalow rooms to choose from, who says you need to forsake contemporary comfort entirely? Best of all, Cat Tien National Park is just a stone's throw away from the property.

Address: 825 Ap 1 Xa Nam Cat Tien, Huyen Tan Phu, Vuon Quoc Gia Cat Tien, Dong Nai, Vietnam
Price: Subject to availability
Spot rare animals at Cat Tien National Park
If you're an animal lover, Cat Tien National Park is a must-see biospheric sanctuary. Spanning an astounding 720km2 across lowland tropical forests, this reserve is one of Vietnam's largest national parks. It was previously damaged by defoliant herbicides and logging but much effort has been contributed towards its preservation since then.
Over 386 different flora and fauna species can be found here like the clouded leopard, one-horned rhinoceros, blue-necked cranes, sun bears, golden-cheeked gibbons and more. Head to the Doa Tien Endangered Primate Species Centre to learn more about these dwindling primate species.
As Ho Chi Minh city is a three-and-a-half-hour drive away from the park, wise travellers would opt to stay in the aforementioned homestay accommodations for the night.
Address: Nam Cat Tien, Tan Phu District, Dong Nai, Vietnam
Price: From 60,000 VND (S$3.60)*
Operating hours: Daily from 7.30am to 6.30pm
*Extra fees apply
Noodle soup for the soul at a Buddhist temple

Source: Foursquare (L); Google Reviews (R)
There's more than meets the eye at this Buddhist temple. Behind the grand exterior of intricate roofs, ornate carvings, and impressive statues, is warm hospitality in a free bowl of hot noodle soup.
The kindness and generosity at Tu Viện Phước Hải Temple don't discriminate between locals or foreigners. Anyone is welcome to enter its hallowed halls and enjoy a complimentary Bun Rieu bowl, a popular Vietnamese noodle soup dish. Donations are not necessary but will be an appreciated gesture in return.
Address: Phuoc Thai, Long Thanh, Dong Nai, Vietnam
Price: Free
4. Da Nang – LED bridge, hands of god, stone mountains
An evening stroll along the Dragon Bridge

Source: vietnam.travel
No megacity is complete without its own larger-than-life suspension bridge. Home to the longest suspension bridge in Vietnam, the Dragon Bridge is both an architectural spectacle and a great spot to catch a glimpse of the setting sun.
A proud golden dragon fixture stretches across its length, adding magnificence and grandeur to this structure. Once the sun goes down, the Dragon Bridge comes alive with an entrancing display of LED lights; and on weekends, you can even expect a marvellous fire and water show.
These sights are best viewed from the bridge itself or from the Sơn Trà night market down below.
Address: Son Tra, An Hai Tay, An Hai, Cau Rong Da Nang, Vietnam
The mighty palms of the Golden Bridge

Source: vietnam.travel
Ever wondered what it feels like to be in the palm of god? Set amongst the hilltop resort in the Trường Sơn Mountains, Bà Nà Hills used to be a resort for French colonies back in 1919. In order to enter, purchase the entry tickets in advance and get onboard the cable car to bring you to the summit.
Once you're up there, you can't miss the regal Golden Bridge looming over the precipice and overlooking the city. The bridge is 150m long in total, with two gigantic concrete hands supporting the massive structure. The views offered here are unparalleled and dare I say, you'll feel like the world's in the palm of your hands.
Note: The bridge will only reopen from 18 March 2022 onwards.
Address: Hoa Phu, Hoa Vang, Da Nang, Vietnam
Website
Be spiritually enlightened at the Marble Mountains
Juxtaposing the humble town below, these marble and limestone mountains shoot out into the sky at a staggering 106m tall. Comprising a cluster of five rocky cliffs, the significance behind Marble Mountains stem from the five eastern elements of water, wood, fire, metal and earth.
The best time to visit would be during the drier seasons (December to August) to avoid any unwanted slips and falls atop this mountain cluster.
Address: 52 Huyen Tran Cong Chua, Hoa Hai Ward, Ngu Hanh Son District, Da Nang 550000
Price: Thuy Son (Water Mountain)
Entrance fee – 40,000 VND (S$2.40) per pax
Elevator fee – 15,000 VND (S$0.90) per pax per trip
Operating hours: Daily from 7am to 5.30pm
5. Hue – Vietnam's last citadel
Climb the steps of Thien Mu Pagoda
Also known as The Pagoda of the Celestial Lady, the Thien Mu Pagoda is a seven-storey pagoda domineering over the citadel in the distance. Unofficially recognised as the city's symbol, it sits imposingly on top of Hà Khê hill.
The site is well-preserved, oozing with rich history and heritage of Vietnam's past. You can ride on one of the many dragon boats across the Perfume River to reach these sacred grounds.
Address: Kim Long Road, Huong Long Village, Hue 532761, Vietnam
Price: Free
Vietnam's very own Forbidden City
The Imperial City of Hue is steeped in history and cultural significance, with its last monarchy — the Nguyen Lords — being as recent as the 19th century. Although the royal residence is no longer occupied, the stories and tales of its history are still felt within the interior and monuments of this historical complex. Day trips can take up to three to five hours here.
Address: Thành phố Huế, Thừa Thiên Huế, Vietnam
Operating hours: Daily from 8am to 5.30pm (Thursday until 10pm)
6. Hanoi – a bustling melting pot of food and culture
Dig into a delicious platter of Banh Mi
Some might mistake it as a basic sub sandwich, but no. This iconic Vietnamese sandwich is more than that.
Its recipe integrates the past and present, infusing influences of the French palate (reflective of Vietnam's colonial past) together with local ingredients. The result you get is a fusion of a French baguette spread with seasoned pâté and a sprinkle of coriander, other herbs and spices.
Local foodies recommend Banh Mi 25 as one of the best spots in Hanoi to buy yourself this hearty sub. Its Banh Mis come with pork, chicken or vegetarian fillings.
Address: 25 P. Hàng Cá, P, Hoàn Kiếm, Hà Nội, Vietnam
Price: From 15,000 VND (S$0.90)
Operating hours: Daily from 7am to 9pm (Sundays close at 7pm)
Sip on a tantalising cup of… egg coffee?

Source: ethnicspoon.com
Vietnamese coffee is well known for its stronger potency due to its use of Robusta coffee beans, but have you ever tried it with egg?
An understandably questionable choice of beverage, you may have your doubts but don't knock it till you try it. This peculiar caffeine drink is popular in Hanoi. People have described its taste as eggnog and egg yolks beaten together with condensed milk to produce a dense yet fluffy texture. That serves as the topping on your traditional Vietnamese coffee.
Add this new coffee variation to your caffeine repertoire by hitting up any Giang Cafe outlet.
Address: 39 Nguyen Huu Huan Hoan Kiem, Hanoi 100000, Vietnam
Price: From 10,000 VND (S$0.60)
Operating hours: Daily from 7am to 10.30pm
---
If you're someone who loves to spend on food, earn up to 6% cashback for your dining expenses when you sign up for a Citi Cash Back Card. On top of that, it also provides up to S$1 million travel insurance coverage!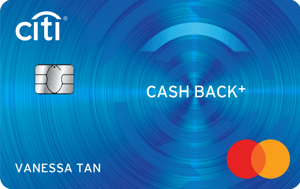 Watch a Thang Long Water Puppet Show
What are the odds you've seen a live puppet show? Now, what are the odds you've seen a live puppet show… on water? When in Hanoi, you simply must pay a visit to the Thang Long Water Puppet Theatre.
Believed to have originated from rural Vietnam, the stage is a waist-deep pool with puppeteers operating their puppets using long bamboo canes. This is a tribute to when paddy fields overflowed and got submerged during the monsoon season, thus giving rise to this ingenious idea.
These water puppet shows help share local folklore tales, farming stories and other native myths of Vietnam.
Address: 57B Dinh Tien Hoang Street, Hang Bac, Hoan Kiem, Hanoi, Vietnam
Price: 100,000 to 150,000 VND (S$6 to S$9)
Availability
Tam Coc rice fields and the Red River delta
Inducted as a UNESCO World Heritage Site in 2014, the Tràng An Scenic Landscape Complex is another geological example of how limestone tower karsts permeate Vietnam's natural environment.
These vertical, foliage-covered mounts enclose the southern bank of the Red River Delta. Their heights directly contrast the low-lying paddy fields of the Tam Cốc-Bích Động Village. Cruise leisurely down this lazy river as you bask in the wonder of this ethereal valley.
This Ninh Binh area is roughly three hours away from Hanoi by bus or train. Tours and two-day trips are also available for those who want a more comprehensive experience.
Address: Ninh Hai, Hoa Lu District, Ninh Bình Province 430000, Vietnam
7. Ho Chi Minh City – historical excursions, Buddhist water park, floating markets
A taste of Ho Chi Minh's history

Ho Chi Minh City Museum
Source: Saigon for 91 days
Did you know that more than half of the Vietnamese population was born after the Vietnam War ended in 1975? In fact, a huge percentage of civilian casualties came from South Vietnam; estimates are believed to go as high as 720,000 deaths.
Hence, it comes as no surprise that the Ho Chi Minh City Museum and the War Remnants Museum are dedicated to the remembrance of this gruesome past.
Each of them boasts extensive but sentimental exhibitions of artefacts that poignantly detail the atrocities of those times. And yes, this includes both US and Vietnam military equipment like the UH-1 helicopter and the M48 tank.
Though lives were lost, they're never forgotten thanks to these museums.
Ho Chi Minh City Museum
Address: 65 Ly Tu Trong, Ben Nghe, Quan 1, Thanh pho Ho Chi Minh, Vietnam
Operating hours: Daily from 7.30am to 6pm
War Remnants Museum
Address: 28 Vo Van Tan Street, District 3, Ho Chi Minh City, Vietnam
Operating hours: Daily from 8am to 5pm
Shop till you drop at Ben Thanh Market

Source: vietnamdiscovery.com
As the shopping epicentre of Ho Chi Minh, the Ben Thanh Market is the largest market in the city and the quintessential tourist trap honestly. From handicrafts to textiles to local dishes like banh xeo, hu tieu and more, there's absolutely everything here in this marketplace. To date, it's been operating for over 110 years ever since its reconstruction in 1912.
Address: Le Loi Street, District 1, Ho Chi Minh, Vietnam
Operating hours: Daily from 6am to 12am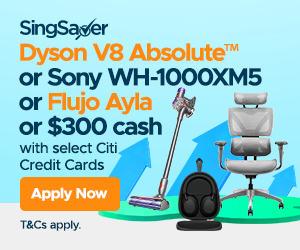 SingSaver Exclusive Offer: Receive a Dyson V8 Absolute™ (worth S$609) or Sony WH-1000XM5 (worth S$575) or Flujo Ayla Ergonomic Office Chair (worth S$1,139) or S$300 cash when you make a min. spend of S$500 within 30 days of card approval. Valid till 21 March 2023. T&Cs apply.
Plus, enjoy up to 2% cashback on all qualifying spend and up to S$646 worth of exciting gifts when you apply for the Citi Cash Back+ card and join Citi Plus. T&Cs apply.
Crawl through the rugged Cu Chi Tunnels
A short day trip from the city, the famous Cu Chi Tunnels were one of the best-kept secrets of the Vietnam War. The incredible network of tunnels is about 120km long (250km at the peak of war) and was dug by the Viet Kong in order to evade enemy troops.
This tunnel network was used for many purposes: storing supplies, sheltering civilians and infantry, surprise attack setups and escape air bombs. All in all, these tunnels were pivotal in helping to turn the tide in Viet Cong's favour.
As a visitor, you can relive the war-torn memories by crawling through the tunnel and re-emerging through the many obscured openings.
Address: TL15, Phu Hiep, Ho Chi Minh, Vietnam
Price: From 135,000 VND (S$8.10)
Operating hours: Daily from 7am to 5pm
Shop on the water at the Cai Rang Floating Market

Source: huepostcard
When people think of floating markets in Vietnam, one of the immediate places that come to mind would be the Cai Rang Floating Market (Chợ Nổi Cái Răng).
This market originated from the local community's struggle with land trading due to long distances. As a result, they turned to their trusty wooden rowboats as makeshift mobile market stalls, bringing fresh produce and commodities to all who might buy. Each boat even specialises in selling a single specific kind of item.
Although mass automation and transport have made trade easier and more efficient, we're lucky this floating spectacle still exists. The market is a four-hour trip from Ho Chi Minh and visitors can purchase boat ticket packages for a more up close and personal experience.
Pro tip: Come in the wee hours of the morning (6 to 8am) to secure prime viewing spots.
Address: 46 Hai Ba Trung, Le Binh, Cai Rang River, Can Tho, Vietnam
Read these next:
Bintan VTL Guide (2022) — Activities, Wildlife, Food And More
Batam VTL Guide 2022 — Activities, Shopping, Massages, Food And More
The Latest VTL Travel Requirements You Need To Know Before You Take Off
Which Credit Card Is The Best Companion For VTL Travel?
Best Travel Insurance Plans And Promotions In Singapore (2022)