Travelling to Bangkok? From non-stop shopping to delicious food, breathtaking views and swanky hotels for cheap, here are 10 of the best things to do in Bangkok.
Best Travel Insurance in Singapore on SingSaver for March 2023
Starr TraveLead Travel Insurance | Allianz Partners Travel Insurance | HLAS CovidSafe Travel Protect 360 | AIG Travel Guard® Direct | FWD Travel Insurance | Singlife Travel Insurance | Starr Cruise To Nowhere Travel Insurance | Sompo Travel Insurance | MSIG TravelEasy | Etiqa (TIQ) Travel Insurance | Tokio Marine TM Xplora Plus | Ergo Travel Protect
Bangkok is a firm favourite among Singaporean travellers, and there are plenty of good reasons why. But if you have yet to experience this electrifying city for yourself, you may be wondering what all the fuss is all about.
We've got you covered. Here are 10 of the best things to do in the Thai capital, and we recommend trying them all.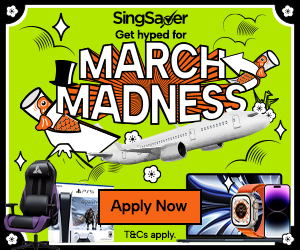 SingSaver Exclusive Promotion: Apply for our exclusive credit card, travel insurance, car insurance, personal loan, investment, savings account, and priority banking deals to score raffle tickets (up to 3x chances) in our March Madness Grand Lucky Draw!
Over S$20,000 worth of prizes are up for grabs, including 1x pair of Business Class Round Trip to Tokyo (worth S$9,000), 2x PlayStation 5 God of War Bundle (worth S$1,798), 2x OSIM uThrone Gaming Massage Chair (worth S$3,198) and other awesome prizes (worth over S$9,000).
Valid till 2 April 2023. T&Cs apply.
Golden Ticket (3x chance)

Silver Ticket (2x chance)

Bronze Ticket (1x chance)

Credit Cards: Amex Singapore Airlines KrisFlyer Ascend Card | Amex Platinum Card | Amex Platinum Charge Card | Standard Chartered Smart Card | Standard Chartered SimplyCash Card | Standard Chartered Rewards+ Card | UOB Absolute Cashback Card | UOB One Card | UOB EVOL Card | UOB Lady's Card | KrisFlyer UOB Card | UOB PRVI Miles AMEX Card | UOB PRVI Miles Visa Card | UOB PRVI Miles Mastercard

Travel Insurance: Starr TraveLead | MSIG TravelEasy

Car Insurance: FWD Car Insurance
---
1. Shop till you drop
Now, to say that Bangkok is a shopper's paradise would be the understatement of the year. And you don't even have to brave the city's infamous humidity and crowds to get your fix.
The shopping malls in Bangkok are enormous; you can easily spend an entire day wandering around in one, and never want for variety, entertainment or refreshments.
And there is no lack of choices either, between CentralWorld, Terminal 21, Siam Paragon, Siam Square, MBK Center and the newly opened ICON Siam with a staggering 1,000 stores, you can shop till you literally drop.
Best of all, many of these shopping centres are clustered together, and often located near a BTS station – making getting back to your hotel with shopping bags in tow an easy affair after a whole day of shopping.
Or, you could just Grab it, if you're too tired to walk.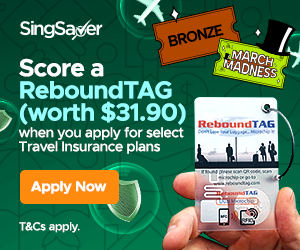 SingSaver Exclusive Promotion: Enjoy 40% off Single Trip plans and 20% off Annual Plans. In addition, receive up to S$38 via PayNow when you apply. Valid till 31 March 2023. T&Cs apply.
Plus, score a ReboundTAG (worth S$31.90) + a BRONZE ticket (1x chance) in our March Madness Grand Lucky Draw when you apply, for a chance to win your share of over S$20,000 worth of prizes! Valid till 2 April 2023. T&Cs apply.

---
2. Explore the old quarter
The first-ever road to be paved in Bangkok, Chaorenkrung Road has today been transformed into the city's hippest district.
Wander in and you'll find an eclectic mix of hotels, bars, galleries and street art, with traditional businesses and family-run eateries nestled amongst the surrounding alleyways.
All these make for plenty of ways to spend an afternoon. Nose around design galleries and antique shops; hunt down some of the best street food in Bangkok; go cafe-hopping and Insta-snapping; visit some of the coolest bars in town; explore design concept stores; or soothe tired muscles with a massage.
While you're in the area, pay a visit to Central: The Original Store, where you can take in the history of Thailand's most successful brand. This is the first Central outlet ever established, and has now been made over into a chic little hangout offering refreshments, fine dining and a library.
---
3. Enjoy comfort food in Yaowarat
Yaowarat, Bangkok's Chinatown, is the place to go for good old Thai comfort and street food.
The culinary prowess of the chefs in the area have been acknowledged by even the likes of Michelin, which has listed 7 of the district's eateries in its Michelin Guide website.
Sought-after choices in Yaowarat include Jok's Kitchen, a five-table affair serving up Thai-Chinese chef's table style; Guay Jub Ouan Pochana, a pushcart offering a sublime rendition of smooth flat rice noodles in broth paired with a wickedly crispy pork belly; Chom Chan, with its delicate take on Southern-Thai cooking.
As for dessert, drop by A Pong Mee Sunee, a 50-year-old food kiosk specialising in coconut crepes cooked over charcoal stoves. And of course, there's Patonggo Yaowarat, with their signature deep fried you tiao sticks drizzled with condensed milk.
One more note: Long queues can sometimes throw a spanner in your schedule, so it's best to approach with some flexibility. Simply getting there and eating whatever catches your fancy is also not a bad way to go about it.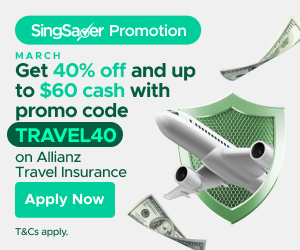 Allianz Travel Insurance Promotion: Use the promo code TRAVEL40 to get a 40% discount and up to S$60 via PayNow when you apply (min. premium of S$60). Valid till 31 March 2023. T&Cs apply.
Allianz Travel Insurance includes coverage for both COVID-19 and Cruises to Nowhere.

---
4. Stay in swanky hotels… for cheap
One of the most enjoyable things about holidaying in Bangkok is the opportunity to stay in swanky hotels without blowing a hole in your budget.
Just to illustrate: The Jacuzzi Corner Room at Aira Hotel will only cost you S$323 for a two-night weekend stay. An equivalent room in Singapore (in terms of facilities and size) would be the Panoramic Room at Pan Pacific – that room will set you back a cool S$907 for a weekend.
The reason is simple. Tourism is a core pillar in the Thai economy, and as the premier destination for travellers all over the world, Bangkok sees a constant stream of new hotel developments and refurbishments – which means promotional prices aplenty.
Even without promotions, the intense level of competition among hotels there helps to keep a lid on room rates, so you can almost always find a nice hotel at a good price. Just make sure not to wait till the last minute to make your booking.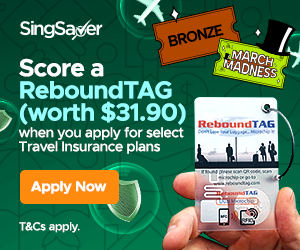 SingSaver Exclusive Promotion: Get up to S$48 via PayNow, a 35% discount PLUS an exclusive Agoda promo code when you apply using the promo code SSVTL35. Valid till 31 March 2023. T&Cs apply.
Plus, score a ReboundTAG (worth S$31.90) + a BRONZE ticket (1x chance) in our March Madness Grand Lucky Draw when you apply, for a chance to win your share of over S$20,000 worth of prizes! Valid till 2 April 2023. T&Cs apply.
Enjoy additional coverage by adding Trip or Baggage coverage for an absolute peace of mind. Increase COVID-19 medical expenses coverage and protection against trip cancellations due to COVID-19 when you select either the Gold or Silver plans. T&Cs apply.

---
5. Get lost in Khao San
The infamous backpacker/red-light district of Bangkok is well worth a visit, even if only for the eye-opening sights on offer.
This is where you'll want to go to experience Bangkok at its most free-wheeling and raucous. A destination not for the faint-hearted (or young children), the district's gogo-bars come alive at sundown, along with its chorus of hostesses, street food vendors and makeshift stalls, and milling crowds eager to savour it all.
Those who fancy a less rowdy experience should come back in the morning. By day, Khao San offers up a more relaxed – but no less bustling – vibe. Soi Rambuttri offers up a selection of bars, restaurants, cafes and bookstores, while Banglamphu Market is the place to go for backpacker essentials such as t-shirts, flip flops and assorted knick knacks. There's also the Bangkok National Gallery where you can catch up on the history of this fascinating city.
Come twilight, make your way to Sathorn Unique Tower – better known as Ghost Tower – a semi-finished skyscraper that offers up breathtaking views of the surrounding city, if you muster up the courage to make the climb up the abandoned building, that is.
Afterwards, shake off the nerves with some street food and a round of beer in the streets below.
FWD Travel Insurance Promotion: Use the promo code TRAVEL25 for Single or Annual Trip to get a 25% discount on your plan! Valid till 31 March 2023. T&Cs apply.

---
6. Take in the city from up high
At street level, Bangkok is exciting and electrifying. But if you're feeling overwhelmed, give yourself some respite by going higher. (Not a 420 reference, kids).
Indeed, one of the best ways to take in Bangkok is from up high, and there are ample options to do so in style and comfort.
The iconic Mahanakhon Skywalk at Mahanakhon Tower hosts Thailand's highest observation deck at over 300m. This ticketed attraction (from THB350) offers 360-degree panoramic views of the sprawling city below, and packages range from observatory-only to meal and drink bundles.
Bangkok also boasts numerous fantastic rooftop bars that will easily be the highlight of a night out in town.
Cru Champagne Bar – located on the 59th floor of Centara Grand and Bangkok Convention Centre at Centralworld – is well-known for its stunning 360-degree open-air views of the Pathumwan shopping district, and serves up a wicked selection of champagne cocktails to boot.
For something a little more rustic, head over to Mojjo Rooftop Lounge and Bar, found on the 32rd level of Skyview Hotel Bangkok. This cosy open-air lounge features a distinctive mid-century Cuban vibe, the perfect backdrop to enjoy the dazzling array of inventive cocktails and South American tapas on offer.
The venerable Sky Bar at Lebua Tower is the premier Bangkok rooftop bar that purists swear by. Daringly suspended on a precipice over 250 m in the air, Sky is one of the highest rooftop lounges in the world. The best time to visit is at sunset, where you can admire the changing colours of the sky as the city below flickers to life, with drink in hand.
SingSaver Exclusive Promotion:

Single Trip: Use promo code TIQSINGSAVER to enjoy 40% off when you apply. Valid till 31 March 2023. T&Cs apply.

Annual Trip: Use the promo code TIQSINGSAVER to enjoy a 60% discount on your COVID-19 add-on. Valid till 31 March 2023. T&Cs apply.
Key in the promo code under the coupon code section on the next page after selecting your destination and dates. The prices shown are before discounts.

Receive coverage for trip cancellations, medical expenses, and more when you purchase the COVID-19 Rider. T&Cs apply.


---
7. Go on a train ride
If Bangkok's always-on character is wearing you out, find respite with a languorous train ride that spans the bustling city. Rather than the sleek efficiency of bullet trains and high-speed rails, what you'll find here are scenic rides and sleeper cabins, perfect for a leisurely sojourn.
One of the most iconic and startling train routes is the Mahachai Line, a short, workday commute that ends right in the middle of a market – yep, that's the one filling so many Insta feeds.
Another popular route is the Beach Train route, which links Bangkok and the seaside resort village of Hua Hin. This journey boasts soothing views of the Gulf of Thailand – a rare sight in landlocked Bangkok – and ends at Hua Hin terminus, lauded as among the most beautiful train stations in the region.
And if you're looking to end your Bangkok holiday in style, the Eastern & Oriental Express awaits. This is a luxury train service that spans a four-day journey through Thailand and Malaysia, culminating in a final stop in Singapore.
Related to this topic: 6 Ways To Maximise Your Credit Card Perks and Travel in Style
---
8. Enjoy street art in Khlong Ong Ang
Khlong Ong Ang Walking Street is a lively, open-air thoroughfare with a canal running through it. But what sets it apart from other walkable precincts is the street art that permeates the area.

Regarded as among the best representations of Thai folk art and creativity, you'll find murals and pop art adorning the area, depicting a melting pot of Thai, Chinese and Indian cultures – fantastic for Instagram.

The street's jovial atmosphere is further boosted with live performances from buskers, hawkers pushing their wares from makeshift stores, and the aromas of local street snacks and other assorted delights.

But perhaps the best way to soak in Khlong Ong Ang is not on foot, but by boat. You can rent kayaks and stand-up paddleboards to sail your way down the canal, if that tickles your fancy.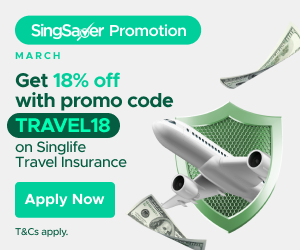 SingSaver Exclusive Promotion: Enjoy an 18% discount when you use the promo code TRAVEL18 for single-trip travel insurance plans only. Valid till 31 March 2023. T&Cs apply.
---
9. Trawl the night markets
Bangkok's night markets are famous for their dizzying mix of sights, sounds and colours, offering everything from street eats to cheap wares, sundries, household items, games and toys.

You will also likely chance across a walk on the wild side, with all sorts of exotic curiosities to be found (don't bring home anything you mom wouldn't).

Two recommended night markets that are suitable for all audiences are Srinagarindra Train Night Market and The One Ratchada.

Yes, the Train Night Market is the one formerly known as Rod Fai, and has since found new life at its new premises at Srinagarindra. Fans will be pleased to know the popular night market is not only back, it's bigger and better than ever before – featuring the same winning mix of shopping, vintage finds, entertainment and dining that draws a never ending stream of visitors, especially during the weekends.

The One Ratchada, on the other hand, is a newly established night market that occupies the same site as Rod Fai Train Market before the move. It is comparatively smaller, but is more centrally located, and offers up some great selections in both food and shopping.

Pick either one, or visit both – you won't go away disappointed.
Related to this topic: Long Weekend Getaways From Singapore In 2023 For Budget-Friendly Travel
---
10. Get some spiritual inspiration
One of the best ways to truly understand and appreciate Thai culture and spirituality is with a visit to one of their many magnificent temples.

One of the more interesting options is the Erawan Museum, which has seen significant investment in recent years, transforming the venue into something truly extraordinary. From the striking pink interior, to overhead stained-glass ceilings, and the distinctive three-headed elephant standing guard over it all, Erawan Museum will give you a delightful new perspective on Thai Buddhist architecture.

Equally impressive is Wat Phra Kaew (Temple of the Emerald Buddha), which takes its name from a 66-cm tall Buddha statue, carved from a single block of jade. The site is regarded as the most popular and important temple in Bangkok, and is well-loved for its collection of highly detailed murals depicting 178 scenes taken from the epic Ramayana.

Located nearby is Wat Pho (Temple of the Reclining Buddha), which houses a massive gold-leaf covered Buddha, measuring some 15 m high and 43 m long. Other objects of interest include the 1,000 Buddha statues housed therein, and a total of 91 stupas located on the premises.