Read more here:
Best Travel Insurance Plans And Promotions In Singapore
Travel Insurance Guide: Five Things All Travellers Must Know
Where to Buy Travel Insurance (with COVID-19 Coverage) 2023
Travel Insurance Policies that Cover up to S$2,000 For Laptops
Best Travel Insurance Singapore for Adventure Seekers
1. Japan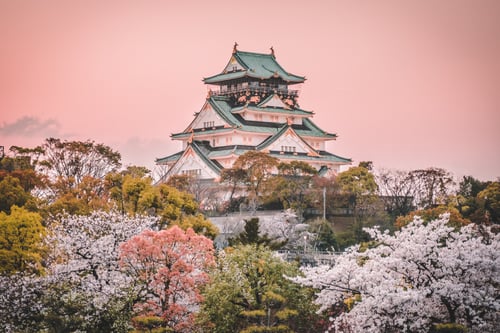 With imperial castles and stately temples nestled among steely skyscrapers and neon-lit streets, Japan serves up a unique blend of high-tech modernity, culture and history. Its customs and norm can veer into the inscrutable at times, but keep an open mind and you're apt to be delighted in the most unexpected of ways.
From picturesque natural vistas and lovingly preserved imperial architecture to bustling cosmopolitan cities filled with world-class attractions, world-class shopping streets, technological marvels like bullet trains, and a cuisine beloved around the world, there is plenty to see, do and enjoy.
You may find Japan to be strange and familiar all at once, but all you need is a smattering of basic Japanese (and Google Translate on standby) to melt away the veneer of foreignness.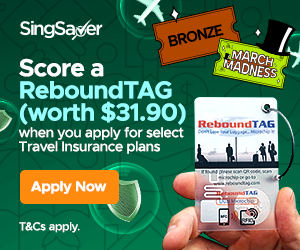 SingSaver Exclusive Promotion: Enjoy 40% off Single Trip plans and 20% off Annual Plans. In addition, receive up to S$38 via PayNow when you apply. Valid till 31 March 2023. T&Cs apply.
Plus, score a ReboundTAG (worth S$31.90) + a BRONZE ticket (1x chance) in our March Madness Grand Lucky Draw when you apply, for a chance to win your share of over S$20,000 worth of prizes! Valid till 2 April 2023. T&Cs apply.
2. United States of America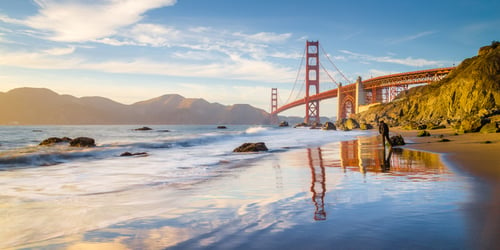 The best thing about the USA is that there is no shortage of ways to enjoy the country as a visitor.
Take your pick: Immerse yourself in world-famous cities like New York, recreate your favourite Hollywood moments, feast and party in Las Vegas, chase down the best food trucks in California, soak up the beach vibes in Hawaii, go celebrity house-hunting… the list just goes on.
The key is to understand what each region has to offer, and plan your itinerary accordingly. For an easy start, pick either the East Coast or West Coast, and go from there.
See more also: Los Angeles Travel Guide: 20 Best Things to Do in LA (2022)
3. Korea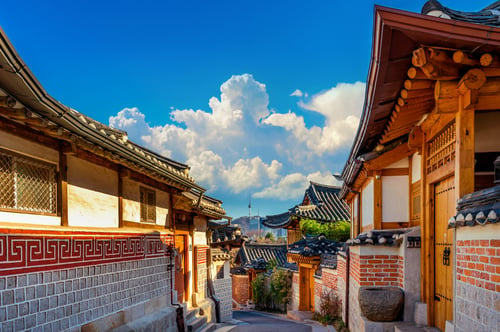 Korea isn't just all about K-pop and kimchi, it is also home to a thriving cafe and coffee culture, art and design galleries, awesome street food, and cultural and historic offerings all of its own.
Like Japan, the country is very much steeped in history and culture, and there is a strong sense of identity and pride everywhere – from the humble banchan (selection of side dishes) served at every meal, to hanok-style accommodations harkening back to dynastic periods, to the latest high-tech Samsung smartphones.
Korea also has some of the most beautiful natural settings on the planet – think lush forests, grand mountains, pristine shorelines – and has a well-established philosophy of living in harmony with nature, borne out in their traditional cuisine and customs.
So whether you're looking for city thrills or back-to-nature rejuvenation – or both – Korea has got you covered.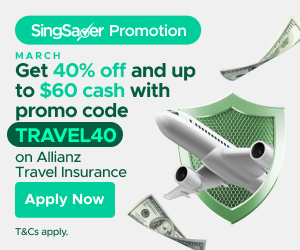 Allianz Travel Insurance Promotion: Use the promo code TRAVEL40 to get a 40% discount and up to S$60 via PayNow when you apply (min. premium of S$60). Valid till 31 March 2023. T&Cs apply.
Allianz Travel Insurance includes coverage for both COVID-19 and Cruises to Nowhere.
4. Thailand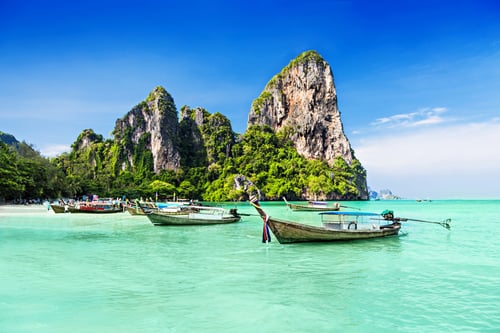 Just on the unlikely chance that you've yet to visit Thailand, know that the country has so much more to offer than just cheap massages, spicy food and now marijuana shops (illegal for Singaporeans, btw).
Yes, the floating markets and temple tours may be relics of your parents' era, but they are still well-regarded by tourists today, so there's definitely something there.
But there's more. From massive shopping malls to old walking streets, boutique cafes and specialty shops to Michelin-starred dining, swanky hotels to beachside resorts, languorous, picturesque train rides, vibrant night markets and nightlife that gets pretty wild, there's something for everyone, and then some!
If you're completely new, we recommend starting off with Bangkok for an all-in-one sample. Then, hop over to nearby Pattaya or Phuket for some seaside fun, or head up north to find restful cafes nestling among verdant nature.
See also: 17 Best Things To Buy Back from Thailand 2023
5. Taiwan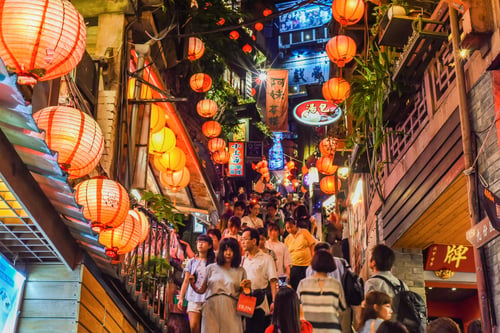 As a travel destination, Taiwan is somewhat overshadowed by its neighbours. But the island nation offers a multitude of reasons to visit.
Firstly, there are abundant natural wonders and scenic regions to explore and enjoy, from hot springs to hiking trails, and hillsides dotted with tea plantations and family-run farms.
The temperate climate distinct seasons further adds variety and character; forest trails turn pink with cherry blossoms in the spring, and entire mountains take on a golden sheen in autumn.
Then, in the city, you'll find everything from towering skyscrapers to avant-garde museums, designer shopping malls to narrow alleyways that house family-run teahouses to indie bookshops, designer brands, gacha capsule machines, and everything in between.
If your experience with Taiwanese food has only gone as far as Din Tai Fung and bubble tea, you'll be in for a treat once you encounter the full spectrum of Taiwanese cuisine.
To experience everything Taiwan has to offer, try flying in to Taipei in the north (or Kaohsiung in the south) and work your way up (or down) the island. Don't forget to stop over in Tainan, widely regarded as the food capital of the country.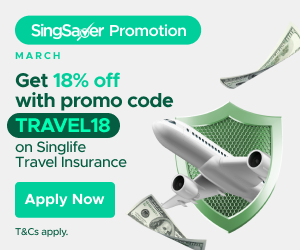 SingSaver Exclusive Promotion: Enjoy an 18% discount when you use the promo code TRAVEL18 for single-trip travel insurance plans only. Valid till 31 March 2023. T&Cs apply.
6. The Maldives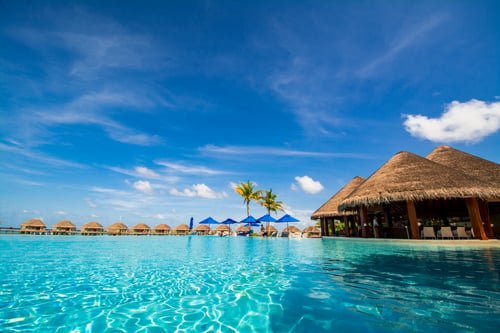 With over 1,000 islands blessed with year-round balmy tropical weather, the Maldives consistently ranks as a top choice among holidaymakers.
And it's easy to see why. The country offers calm, coral-filled waters, white sandy beaches, private villas overlooking the water, and stunning views everywhere you look, cementing its status as a luxury holiday destination.
Yes it's pricey, but worth considering if being lulled to sleep by the sound of gentle waves outside your window is on your bucket list.
7. Cuba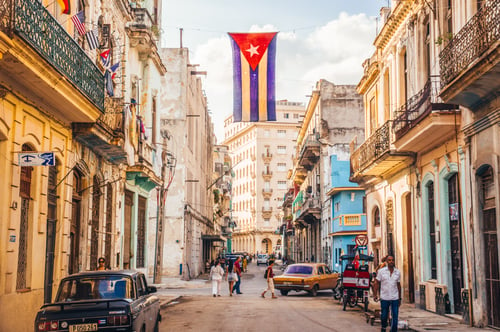 Famed for its hand-rolled cigars, colonial-era architecture, classic cars and beautiful beaches, Cuba is a charming Caribbean country unlike any other.
The capital city, Havana, is the country's chief seaport, and serves as a great introduction to newcomers. The attraction lies in the city's vibrant streetside culture filled with art, music, singing and dancing – all fueled by fresh, flavorful food and seemingly never-ending hand-poured rum cocktails.
Another city worth visiting is Trinidad, which is also a UNESCO World Heritage site (the other being Old Havana).
Filled with cobblestone paths winding amidst museums, restaurants and cafes housed in beautifully restored buildings – some dating as far back as the 17th Century – walking through the city will transport you back in time.
Read more:
Travel Insurance Plans For Stolen/Lost Phones: Claim Up To S$2,000
These Travel Insurances Offer Up to S$1000 Camera Equipment
Which is Better: Individual Or Group Travel Insurance?
11 Things You Probably Didn't Know Your Travel Insurance
Travel Insurance Add-ons: Which Ones Are Worth Your Money?