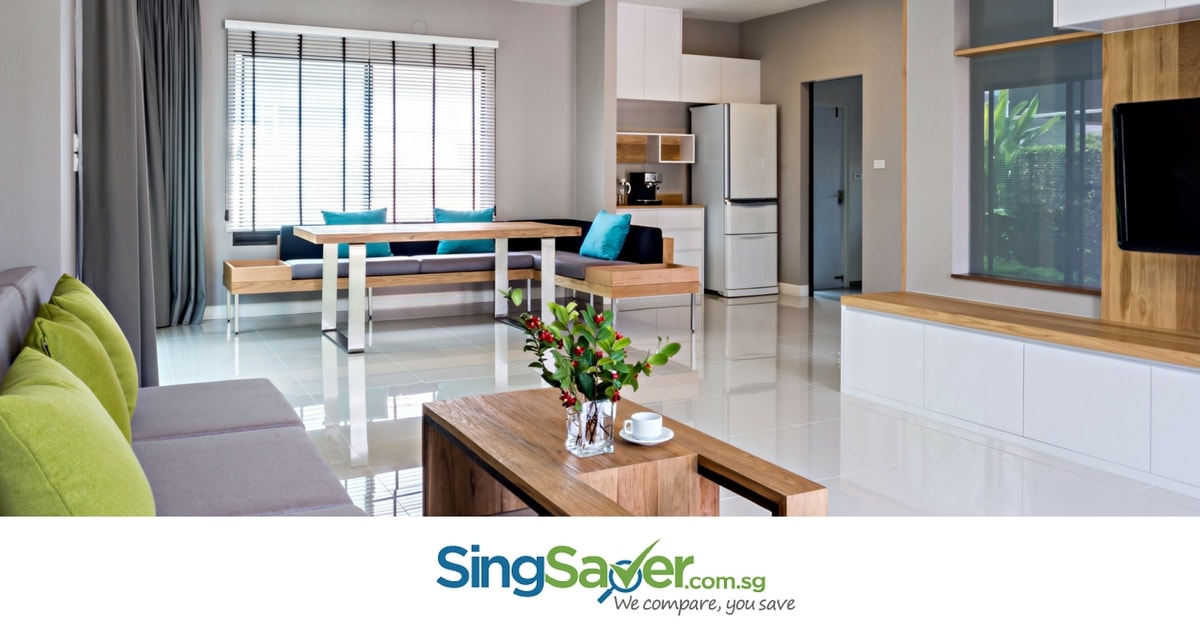 Every Singaporean homeowner knows they can rent out a spare room. But did you know there are other ways to make money off your flat in Singapore?
Everyone knows you can rent out a room, but there are other ways to make money off your flat in Singapore.
With the right strategies, a house can practically pay for itself, if it generates more income than the mortgage repayments cost. Before you find your next tenant, here are some other possibilities to consider.
1. Rent Out a Room as Storage Space
Some people want to make money off their spare rooms but are not ready to become landlords. For this reason, it's become increasingly popular to rent out a spare room for quality storage, instead of to a person.
Consider outfitting the spare room with proper storage racks or proper storage lockers. This caters to many people who have bulky goods that are not valuable, but still need lots of storage. For example, a hobbyist painter may need more room to store canvases or someone may need to store extra clothes and appliances while waiting to move into a new home.
There are some legal considerations involved here. Always ensure that the renters understand they place items at their own risk, and that you are not liable for them. You may want to get a contract drawn up for you (it will be a one-time cost).
Do not accept high-value items such as gold, jewellery, or luxury goods, as you do not want to be accused of anything if they go missing.
There is no "market rate" for this service, so charge whatever you're comfortable with. We've seen everything from S$30 to S$120 per month. Remember to keep good records of who has and hasn't paid, to avoid disputes later.

2. Split the Rental Unit
If you're lucky enough to have a whole unit to rent out, you might want to consider splitting the unit.
For example, a 1,400 square foot condo unit, with three bedrooms, could be divided up between three separate tenants. This can sometimes result in higher rental income, as you may find it easier to get separate tenants than a whole family to rent to.
For HDB flats, you need to get approval if you are hacking down walls to divide the flat. It's better to simply put up partitions, to divide the area between tenants. Always ensure that your plans are acceptable by HDB before taking action. Check if you meet the requirements, such as falling within the maximum number of tenants allowed.
This is helped by modular kitchen units, which can be found in home furnishings shops like IKEA. These devices can turn almost any room into a functional kitchen, with some prices as low as S$400. Now your tenants don't even have to share the same kitchen (although that's still possible if you insist).
One advantage to this is that you experience a lower risk of vacancies. Even if one room is vacant, the others could still be rented out.
3. Raise Your Rental Income with Tax Deductions
If you're a landlord in Singapore, you should know you have a lot of possible tax deductions. For example, you can claim tax deductions on the interest payment of your mortgage.
More importantly, you can claim tax deductions for money spent on maintenance. If repairs are needed on your property during the rental period, and you don't make improvements*, save the receipt for a tax claim with IRAS.
*This means the repairs cannot be used to upgrade or improve the unit, only to restore it to its normal condition. If you replace damaged vinyl flooring with the same material, it's claimable. If you replace it with high-grade Italian marble, that's an improvement that is no longer claimable.

4. Use the Lease-Buyback Scheme to Supplement Your Retirement Income
If you are looking for more retirement income, consider the lease-buyback scheme. This allows you to sell some of the unused portion of the lease on your flat, back to the government. You can find out more on the HDB website.
The lease-buyback scheme can supplement your CPF retirement funds by $10,000 to $20,000, with little immediate impact on your life. However, do be sure to check that you actually need this. If your CPF funds are already substantial, it may not be necessary for you to surrender any of your remaining lease.
Read This Next:
Know Your CPF Withdrawal Limit Before it Wrecks Your Mortgage
Why a BTO Makes More Sense Than an EC (Even If You Can Afford It)