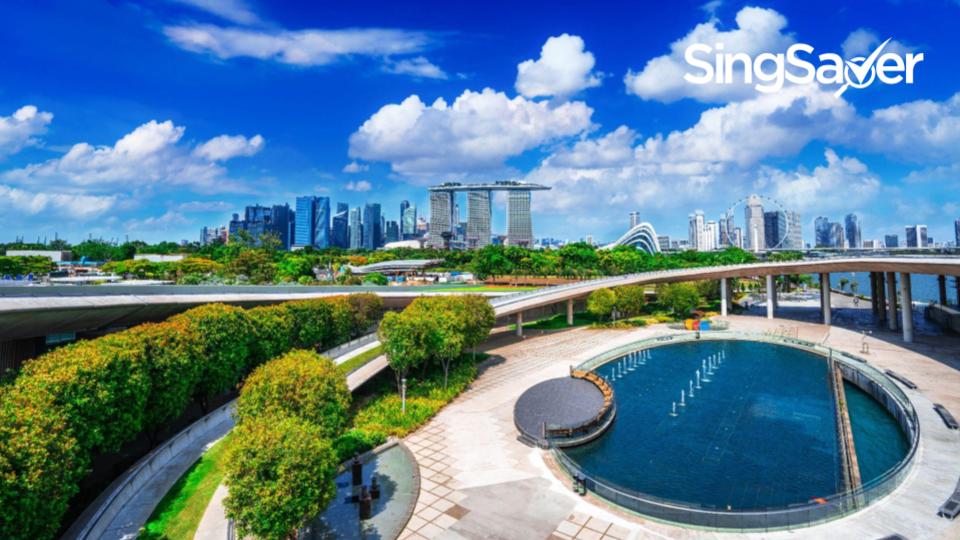 You won't even have to spend a single cent to have a fun time with our roundup of free things to do in Singapore.
As reported, Singapore is one of the world's most expensive cities to live in. The idea of doing anything here for free sounds borderline impossible… Besides, what is there even to do on this tiny island?
Truth is, there are plenty of activities and places you can visit to enjoy without offering up the contents of your wallet. And for the frugal people among us, we've created the ultimate list of free activities to do In Singapore in 2021.
With everything from free tours to museums of all kinds, it doesn't matter if you have gold or coal in your pockets — there's more to Singapore than constant shock at the price of coffee and BTO flats. You can thank us later.
Note: Due to the evolving COVID-19 circumstances, opening hours often change and places close without prior notice. We advise you to confirm the schedules before heading out. Last updated: 11 May 2021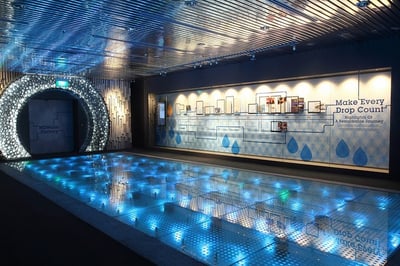 Address: 20 Koh Sek Lim Road, Singapore 486593
Opening hours: 9am to 5:30pm, Tuesdays to Sundays
Ever wondered how NEWater is produced? Go on a free one-hour guided tour to experience what it is like to be a water molecule undergoing treatment, explore the Waterwise Arcade and discover membrane and ultraviolet technologies that make NEWater clean and drinkable.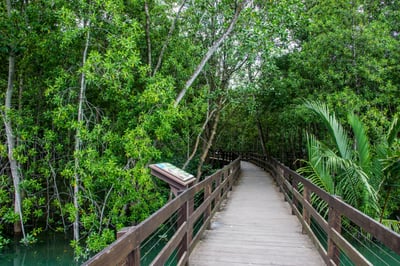 Hike at various nature spots
There are so many nature spots in Singapore that if we decide to name and describe all of them, we would never finish this article. Idea: Put all of these parks into a spinning wheel, and go hiking wherever it lands on. While you're at it: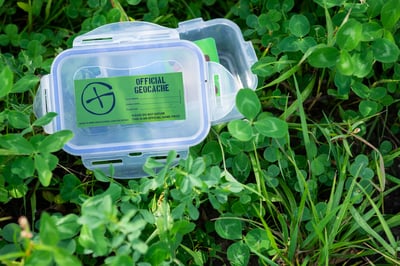 Go hunting for obscure geocaches around Singapore
Think of geocaching as a treasure-hunting game, where you can find caches hidden by other people in the Geocaching community. Caches can come in various sizes and forms, but they are usually small, waterproof containers containing a logbook and sometimes a pen to write your name should you come across one. There are also some random personal items and trinkets such as coins and keychains that you can bring home with you. However, there's a rule: If you take something from the geocache, you should leave something of equal or greater value in return.
We advise the public to check the Safe Distance @ Parks portal for the latest updates on crowd levels before heading down to the parks and gardens.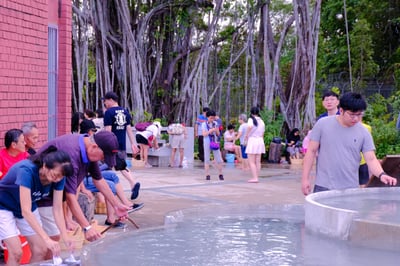 Address: Along Gambas Avenue
Opening hours: Temporarily closed
Located off Gambas Avenue, Sembawang Hot Spring Park features cascading pools and a water collection point for all your egg-boiling and body-soaking needs. There are also educational panels where visitors can learn about Singapore's only hot spring park's history and geology.
As of now, Sembawang Hot Spring Park is closed until 30 May 2021, in line with the tightened safe management measures to curb the spread of COVID-19 in the community.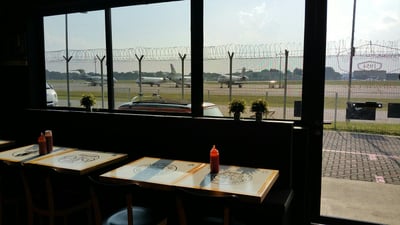 Gaze at planes while chilling at Soek Seng 1954 Bicycle Cafe
Address: 80 #01-01 MAJ Aviation Building, Seletar Aerospace View, Singapore 797563
We may not be able to travel leisurely for now, but we can stare at planes and dream about our next holiday. You can get a glimpse of rich people's private jets from Soek Seng 1954 Bicycle Cafe, and enjoy free parking as well. If you have a couple of dollars to spare, go for an affordable meal at Soek Seng 1954 Bicycle Cafe, with mains costing around S$10 to S$15.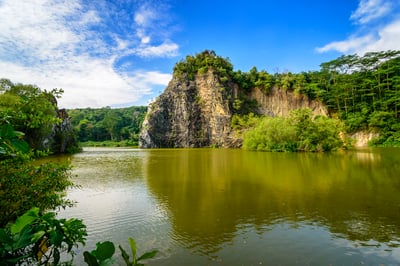 Address: Along Bukit Batok East Avenue 5
Pretend you're overseas or in a period drama when you visit Xiao Guilin, located in the heart of Bukit Batok Town Park. How its name came about: the granite rock sitting within the lake looks similar to that of the limestone karst hills in Guilin, China.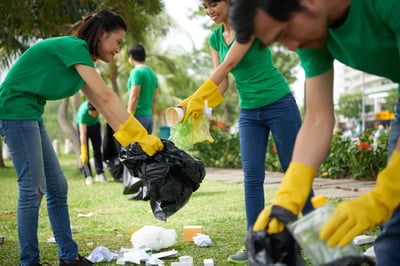 Volunteer
There are many animal shelters and charities that need your help. If you have a couple of hours to spare on the weekend, give back to society by volunteering at these organisations.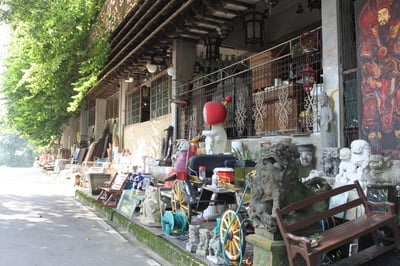 Explore Antique Alley at Turf City Road
Address: 2 Turf Club Rd, Singapore 287988
Walk along Turf City Road, just beyond the Blue House International School, and you'll discover all sorts of hidden gems and antiques. The shops there don't specifically have a name, although a quick Google search tells us that one of them is called "Junkie's Corner". What's there? Anything and everything vintage. You'll just have to sieve through it yourself to find out.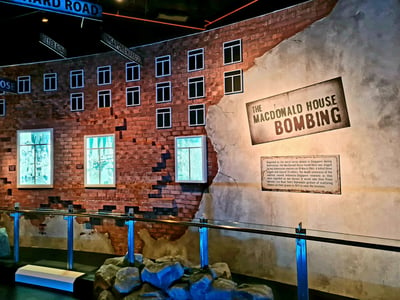 Address: 510 Upper Jurong Rd, Singapore 638365
Opening hours: 10am to 8pm on Fridays to Sundays and public holidays
SDC may be located in Joo Koon, but we promise it's worth a visit. There are tonnes of things to do, including a free bus tour of the SAFTI Military Institute. It's also a fantastic place to visit if you're interested in Singapore history and the Japanese occupation.
If you're looking for more thrills, consider going to The Black Lake Facility, the largest and most immersive two-storey escape room in Singapore.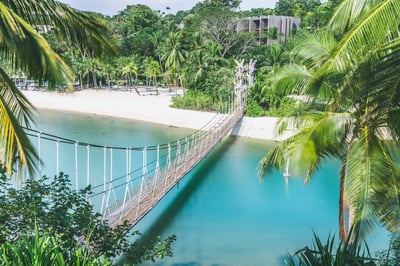 Go for a leisurely stroll in Sentosa
Enter Sentosa via Sentosa Express and drive in for free until 30 September 2021. From taking a casual stroll through Fort Siloso to chilling at Tanjong Beach, there is quite a number of free things to do in The State of Fun.
Fret not if you have a small budget. There are activities and attractions you can experience for less than S$30 per person, including the Skyline Luge, Butterfly Park & Insect Kingdom, Headrock VR and Circuit Tiki @ Resorts World Sentosa.
Pro tip: If you're an RWS Invites Member, redeem all-day parking with Invites$2.50.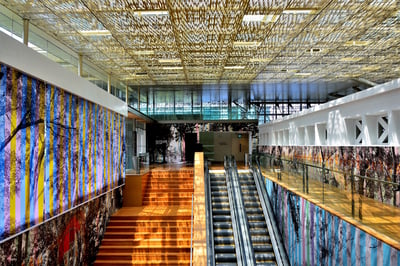 Museums in Singapore
Singapore Citizens and Permanent Residents (PRs) get free admission to the National Heritage Board's national museums and heritage institutions until further notice. They include:
Asian Civilisations Museum
National Museum of Singapore
The Peranakan Museum*
Singapore Philatelic Museum*
Indian Heritage Centre
Malay Heritage Centre
Sun Yat Sen Nanyang Memorial Hall
Reflections at Bukit Chandu*
*The Peranakan Museum, Singapore Philatelic Museum and Reflections at Bukit Chandu are currently closed for redevelopment.
For museums with fewer people, check out Memories at Old Ford Factory and the recently revamped Changi Chapel and Museum (CCM).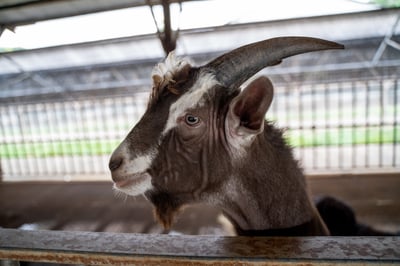 Launched in 2011, The Kranji Heritage Trail covers 14 historical and agricultural trail markers, including Bollywood Veggies, Hay Dairies (goats!), Jurong Frog Farm, Kok Fah Technology and many more. It's fun for the entire family, and of course, it's free to enter.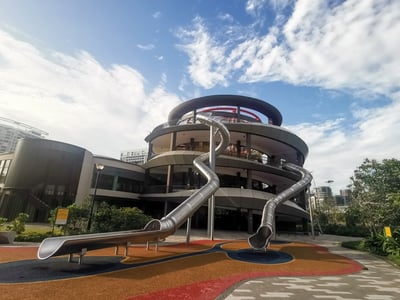 Address: 902 E Coast Park Service Rd, Singapore 449874
Opening hours: Vertical Challenge is open from Tuesdays to Sundays, 8am to 8pm. Play Tower Slides are open daily, 8am to 12pm and 4pm to 8pm
One of the latest additions to East Coast Park is the Coastal PlayGrove, a mega playground featuring a four-storey vertical net play area and the tallest outdoor slide in Singapore.
Besides the slides, the area is dotted with water features such as wading pools and jet fountains so that the little ones can have fun as well. Unfortunately, the water play area is currently closed and will reopen on 30 May 2021.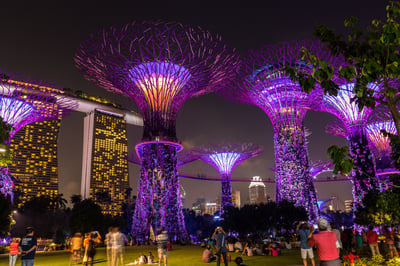 Address: 211 Marina Way, Singapore 018977
Show times: 7:45pm and 8:45pm daily
Had too much to eat during your dinner at Marina Bay Sands? Walk those calories away by heading to the Supertree Grove at Gardens By The Bay and reward yourselves with a spectacular light show happening daily at 7:45pm and 8:45pm.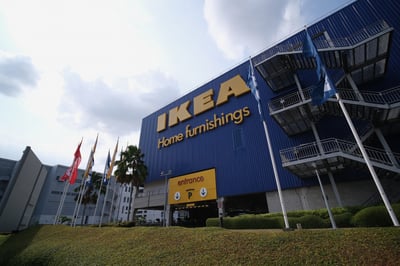 Go window shopping at IKEA, Courts and Giant Tampines
What's there to hate when there's food, free parking and free shuttle services when you head to Tampines Retail Park? It's the go-to place for Easties just to hang out even if you have nothing to buy there. But we know everyone almost always ends up getting something at IKEA — be it a sausage bun or 50-cent ice cream.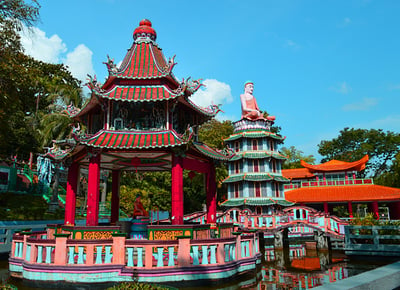 Address: 262 Pasir Panjang Rd, Singapore 118628
Opening hours: Temporarily closed
Parents, if your kids are behaving badly, scare educate them about the consequences by visiting the different levels of hell at Haw Par Villa.
Due to rising COVID-19 community cases, HPV is temporarily closed. The park will reopen on 1 July 2021, while Hell's Museum will reopen on 6 August 2021.
Read these next:
Sightseeing, Staycations, Activities: How To Spend Your $100 SingapoRediscovers Vouchers
Things To Do In Singapore That Get You The Most Bang For Your Buck
Late-Night Activity Ideas: Singapore Edition 2021
SingapoRediscovers Vouchers: Family Activities For Every Budget
Best Prawning Spots In Singapore To Cast Your Rod (2021)