Shopping for a resale HDB flat could be expensive, especially if the selling price turns out to be higher than the actual valuation price — otherwise known as Cash Over Valuation.
Even while other industries might still be reeling from the impact of COVID-19, the property market proves to be as resilient as ever. In June 2021 alone, a total of 19 resale million-dollar flats were sold, while there's been an increase to 1 in 3 HDB buyers who paid Cash Over Valuation 2021, up from 1 in 5 in 2020. On top of that, a recent buyer also paid S$158,000 in COV for a four-room HDB in Tiong Bahru.
There's no beating around the bush here: buyers shopping for homes in the resale market will have to contend with open-market forces (i.e. price movements based on daily transaction prices).
While there are plenty of aspects to consider, one thing that buyers should never overlook in their financial planning is Cash Over Valuation or COV for short.
Spoiler alert, buyers: the COV is not your friend as they could significantly increase your cash outlay.
What is Cash Over Valuation?
Any amount that's above the flat's official valuation is considered the COV. To avoid a rude shock later on, keep in mind that the COV must only be paid in cash — without the help of CPF, grants and a home loan.
This means that cash outlay is increased if COV is involved but it could vary based on the characteristics of the property.
How do I calculate a flat's COV?
Let's say a seller's home is valued to be worth $540,000 by a HDB-appointed valuer. But seeing as the HDB is sitting at an attractive location, both you and the seller have already settled on $550,000 as the transaction price.
Cash Over Valuation = $550,000 - $540,000 = $10,000
This means that you would have to pay $10,000 in COV.
However, buying a resale flat doesn't necessarily result in COV. You could also negotiate a selling price that will end up as Cash At Valuation, where the price you've settled with the owner and the HDB valuation price turns out to be on par. Alternatively, it could also result in a Cash Under Valuation which — no surprise here — means that the flat is sold at a price that's below its official value.
If COV increases cash outlay, why are buyers still willing to pay COV?
Buyers might pay out of pocket for the COV if they think the flat is worth the money. In the resale market, houses that are deemed competitive and in-demand could fetch a higher price than others. This depends on a number of factors.
Common factors that influence COV
#1 Location, location, location
Buyers may be willing to fork out COV just by a flat's desirable location — a quality most BTOs lack. Some common scenarios would be the property's proximity to prestigious schools or perhaps it's within walking distance to an MRT station, making the everyday commute a lot less time consuming.
#2 Flat size, age and floor
These flat properties play a part in how it performs in the resale market. Common knowledge is that the bigger the flat is, the higher the selling price. Same goes with higher floor flats as they boast picturesque views.
Plus, if the home is relatively new (such as recently MOP flats) it is deemed as more attractive as the next owner could enjoy the flat's relatively long balance lease.
#3 Mature estate
Flats in mature estates tend to come at a premium. Unlike BTO projects that have the tendency to be built in the middle of nowhere, mature estates are already bustling with life and have built up a reputation for having plenty of affordable food options, or it's where most of your family and friends currently call home.
#4 Exceptional features
Now this applies to those million-dollar HDB transactions that frequently make the news. Flats that are harder to come by such as maisonettes, executive apartments and jumbo flats could be sold at skyrocketing prices.
#5 Lack of supply
When demand for resale flats outweigh the supply, it typically means that buyers are more willing to pay higher prices if it means they can secure a home faster. This puts sellers in a more advantageous position by raising the price of their flat seeing as they could pocket more profit.
Ways to minimise COV
Do your research
In any transaction, particularly real estate transactions, putting in research is key. These days, the prices of homes sold are a lot more transparent. In fact, HDB churns out daily HDB transactions where you can monitor how much homes are sold in the area you're most interested in.
This data could give you an idea on how much a type of flat (e.g. 4-room, 5-room flats) from certain estates (e.g. Hougang, Yishun, Jurong) are sold for, simply by looking at transactions in that particular area.
Luckily for us, there's plenty of free tools at our disposal. Start by checking out HDB's Resale Flat Prices webpage. Updated on the daily, it lets you see transacted prices of resale flats within the past two years. All you need to do is filter your search based on your preferences, including the price range that you're most comfortable with.
Pro tip: If you're a DIY buyer and you're going into the negotiation stage without an agent, this would also be a good time to brush up on your negotiation skills to ensure that you got what it takes to swing things in your favour if need be. After all, you're going into the trenches having done the research to back you up!
Secure the OTP before receiving the HDB's official valuation
Once the OTP has been granted, the transaction price is pretty much set in stone, even when the flat's valuation price is revealed to be a lot higher.
Some backstory: with effect from 10 March 2014, valuation requests are only accepted after the OTP is secured. This is meant to curb the worrying trend of rising COV prices — culminating in one Bishan flat being sold at $250,000 in COV.
Alternatively, you can consider going for a BTO instead
If you wish to avoid COV altogether, perhaps the primary market A.K.A. flats offered directly from the government is the way to go instead.
Spared from fluctuating market forces, they tend to be a lot lighter on the wallet — thus why the odds of a successful ballot could be very slim, especially for sought-after projects.
For those fortunate to nab a unit for themselves, you could potentially rake in a windfall once the flat reaches MOP — albeit you would have to wait a couple of years before you can move in.
In Conclusion
Finding a home that checks all the boxes could be an exciting find, but be mentally prepared for it to come at a premium. As buyers, we must always ensure that we do not end up with a property that we could not afford in the long run.
In the planning stage, ensure that your Total Debt Servicing Ratio (TDSR) stays within 55% of your gross monthly income and that your monthly home loan repayments shouldn't cost more than 30% of your monthly gross income.
---
Finding the best price for your dream home is just the beginning. Once you've closed the deal and the key is finally in your hand, finding an affordable and comprehensive home insurance plan should be one of the first things you should do as a new homeowner.
---
Tiq Home Insurance is one newbie-friendly, flexible plan to take up, be it for new homeowners or those with a sudden realisation that HDB fire insurance doesn't quite cut it. Expect a comprehensive base plan that covers valuable home content, renovations and even financial fraud, at affordable premiums.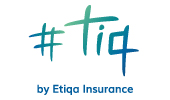 ---
---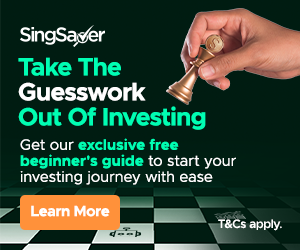 Start managing and saving money like a pro with SingSaver's weekly financial roundups! We dole out easy-to-follow money-saving tips, the latest financial trends and the hottest promotions every week, right into your inbox. This is one mailer you don't want to miss.
Sign up today to receive our exclusive free investing guide for beginners!
---
Read these next:
How To Buy A House In Singapore: A Complete Guide (2021)
Why Fire Insurance And Tiq Home Insurance Is The Perfect Pairing Against Household Disasters
How Much Can You Borrow For Your Home Loan?
HDB BTO, SBF Or Resale: Which Should You Pick?
8 Hacks To Improve Your HDB BTO Ballot Chances