American Express' Love Dining program has received some updates for 2021. Here's the list of establishments joining and departing for this year.
One of the biggest perks of holding an American Express Platinum card is the Love Dining program. This gives you up 50% off the bill at numerous high-end restaurants and hotels, allowing you to dine at places that might otherwise be prohibitively expensive.
American Express has just announced its Love Dining program updates for 2021, which see some new restaurants joining and others departing. Here's what you need to know about the Love Dining program for the year ahead, and the best way to unlock these perks.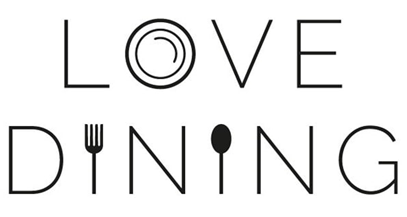 What is American Express Love Dining?
American Express Love Dining privileges are available on the following credit cards:
| | | |
| --- | --- | --- |
| Card | Income Requirement | Annual Fee |
| American Express Platinum Credit Card | Card application is subjected to customers meeting the regulatory minimum income requirement and internal assessment | $324 |
| American Express Platinum Reserve Credit Card | Card application is subjected to customers meeting the regulatory minimum income requirement and internal assessment | $540 |
| American Express Platinum Charge Card | Card application is subjected to customers meeting the regulatory minimum income requirement and internal assessment | S$1,728 |
| American Express Centurion Card | If you have to ask... | $7,490 (not a typo!) |
*Love Dining privileges are not available on KrisFlyer co-branded cards like the AMEX KrisFlyer Ascend or AMEX KrisFlyer Credit Card, nor are they available on AMEX cards issued by Citibank, DBS and UOB
Both principal and supplementary cardmembers can take advantage of Love Dining discounts, which range from 15 to 50% at participating restaurants and hotels.
The discount scales depending on the number of people dining; in general you can take it as one person dines free. For example, if two people dine, the discount is 50%, if three, 35%, if four, 25% and so on. A maximum of 10 people can enjoy the discount.

** 35% savings when dining with two (2) friends and 15% savings when dining alone apply to Conrad Centennial Singapore, Regent Singapore Singapore Marriott Tang Plaza Hotel, The Fullerton Hotel Singapore, The Fullerton Bay Hotel Singapore, The St. Regis Singapore and W Singapore – Sentosa Cove only. 33% savings when dining with two (2) friends and 10% savings when dining alone apply to Fairmont Singapore, Swissôtel The Stamford and Swissôtel Merchant Court
Why I prefer Love Dining over other programs like The Entertainer is because you get 50% off the entire food bill, not just 1-for-1 main courses. This means you save on appetizers and desserts as well, and there's no pressure for someone to order a more expensive item just because the other person did (because you save 50% either way, versus The Entertainer where the cheaper of the two items is complimentary).
Each diner must order at least one qualifying food item (usually a main course) to enjoy the Love Dining discount.
Blackout dates apply, such as public holidays and the eve of public holidays, as well as special events like Father's Day, Mother's Day and Valentine's Day. Always check whether Love Dining privileges are applicable on your chosen date when making a reservation.
Which restaurants and hotels are participating for 2021?
A total of 79 restaurants will be participating in Love Dining for 2021, with 35 located inside hotels and 44 outside ( keep in mind that 20 of these are the various Harry's outlets scattered across the island).
The full list of participating restaurants and hotels can be found below. Do note that this is subject to change; for the latest list, refer to the American Express website (restaurants | hotels):
Restaurants
Hotels
Atrium Restaurant
Bayang*
Fremantle Seafood Market*
FYR
Harry's
Hot Stones Steak and Seafood Restaurant*
Hutong*
Indocafe
La Nonna
Lawry's Prime Rib
Le Fusion
Masons
Napolean Food & Wine Bar
Paulaner Brauhaus
Peach Garden at OCBC Centre
Praelum Wine Bistro
RENNthai*
Sen of Japan
Si Chuan Dou Hua Restaurant
Sky 22
Spizza
The Song of India
Vineyard at HortPark*
Wooloomooloo Steakhouse
Xin Cuisine Chinese Restaurant
Conrad Centennial Singapore
Fairmont Singapore
Marriott Tang Plaza Hotel
Regent Singapore*
St Regis
Swissotel Merchant Court
Swissotel The Stamford
The Fullerton Bay Hotel*
The Fullerton Hotel*
W Singapore Sentosa Cove
*New for 2021
There are some major A-list establishments there. FYR, Lawry's and Wooloomooloo are big names in the beef business, while those with Eastern tastes will find great food at Sen of Japan and Si Chuan Dou Hua Restaurant.
50% off the bill will go a long way for dining at upscale places like the St Regis or W Singapore. If you'd rather eat at home, AMEX has offers for takeaway too (although the discounts max out at 30%).
New Love Dining joiners this year include Basilico at the Regent Hotel, which serves up some of the most authentic Italian cuisine I've had in Singapore. There's also Vineyard at HortPark, a picturesque eatery near the Southern Ridges popular for wedding receptions. Those who enjoy dining at the Fullerton or Fullerton Bay Hotel will also be pleased to know that all their restaurants have been added to the list.
Unfortunately, long-time favourites TWG Tea and Burlamacco have left the Love Dining program, as did The Capitol Kempinski Hotel. Mad for Garlic also departs, but on the whole there have been more joiners than leavers.
On maximising value with an AMEX Platinum Credit Card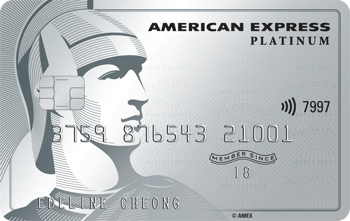 The easiest way to get access to Love Dining privileges is through the American Express Platinum Credit Card. This has a non-waivable annual fee of $321, but cardmembers receive $250 of Dairy Farm Group vouchers when they apply through SingSaver (valid till 31 January 2020). That's already 78% of the annual fee covered, and you'll easily make up the rest with just a couple of meals at Love Dining restaurants.
American Express also waives the annual fee for the first two supplementary cards, so you can go ahead and give two other people Love Dining privileges at no extra cost to you.
Those who spend $5,000 in the first three months will receive a Samsung 24" FHD Monitor and a j5create USB HD webcam (worth up to $318), useful for furnishing your home office. (Note: this is only available for applications made via Amex's website)
Membership Rewards points earned on the American Express Platinum Credit Card never expire, and can be transferred free of charge to KrisFlyer, Asia Miles, British Airways and numerous other frequent flyer programs.
Conclusion
While American Express Platinum cards do not have the best earn rates out there, perks like Love Dining can more than make up for it. For those who enjoy their tipples, be sure to check out the Chillax program too, which offers 1-for-1 cocktails at some of the hottest bars in Singapore.
Read these next:
Most Popular Credit Cards In Singapore (2021)
Cashback vs Miles vs Rewards: Which Is The Best Type Of Credit Card For You?
Best Supplementary Credit Cards To Gift Your Partner Or Kids
Digibank Apps: Which Bank Has The Best All-In-One Experience?
4 Things To Do Immediately If Your Credit Card Details Get Stolen