If you enjoy staycations and dining out, then hotel dining programs can help you save a fair bit of money.
A lot of people think that hotels are completely reliant on tourists to keep them in the black. That's not exactly true – foreign tourists and business travellers may be the bread and butter, but ancillary revenue from locals is still crucial to the hotel's bottom line. Whether it's staycations, restaurant dining, spa visits or events, locals are an important source of income, and hotels are keen to court them.
That's why some hotels offer special membership programs with year-round discounts on dining, staycations, spa treatments, and events. These usually cost between $300 to $550 a year, so you definitely want to think carefully about whether it's worth it before pulling the trigger.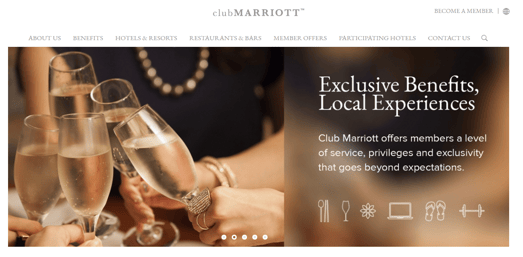 In this post, we'll explore four of the best-known hotel dining membership programs in Singapore, their key benefits and even some ways to get them for less.
1) Accor Plus
Cost: $398/$508
Key highlights:
1/2 complimentary nights for the $398/$508 membership
Dining discounts at over 800 participating AccorHotel restaurants

1 diner: 25% off
2 diners: 50% off
3 diners: 33% off
4 diners: 25% off
15% off drinks in Asia

Members' only events
10% off regular room rates and up to 50% off during sales
Accor Silver status
Can I get it for free? Yes, if you're a business owner. A complimentary membership is included with the AMEX Singapore Airlines Business Credit Card ($30,000 income requirement, $299 annual fee). This includes a 1 complimentary night stay, and is offered each year you hold the card.
You can also get a complimentary membership through the UOB Regal Business Card (invitation only, $642 annual fee).
Things to remember:
If you're thinking about buying an Accor Plus membership, know that the sweet spot is really the two-night version: it's 28% more expensive, but you get double the free nights. Spend your certificates in a high-cost city like Sydney (for example, at the Sofitel Sydney Darling Harbour where rooms are S$400/night), and you're well on your way to more than covering the cost of the membership.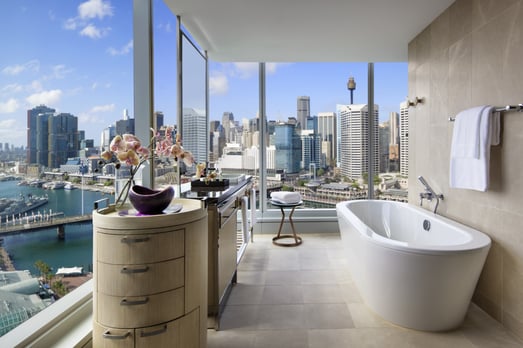 One great feature about Accor Plus is that the overseas dining benefits don't require you to stay in a hotel – so you could literally walk into any of the 1,100 participating restaurants in Asia Pacific and enjoy up to 50% off your bill. This can help you save quite a bit on your dining expenditures when on vacation.
Other benefits include access to Accor hotel sales and Accor Silver status, which won't get you much beyond a welcome drink.
2) Club Marriott
Cost: $488
Key highlights:
$400 of cash dining vouchers
30% off F&B for up to 20 people at restaurants in Singapore Marriott Tang Plaza Hotel
20% off F&B at over 300 participating Marriott International Hotels in Asia Pacific
20% off the best available rate at the Singapore Marriott Tang Plaza Hotel and participating hotels in Asia Pacific
20% off all treatments in Serena Spa
20% off meeting room packages
$50 off per table for wedding banquets
Can I get it for free? No
Things to remember:
Unlike Accor Plus, Club Marriott does not offer any free night certificates. However, their dining discount represents better value so long as you dine out in a group of four or more (30% for Club Marriott for up to 20 people vs 25% for Accor Plus for up to four people).
Moreover, if you're planning to hold a wedding banquet soon, you definitely want to take a look at this program. That's because members get $50 off per table when booking wedding catering packages, with a minimum of 10 tables. So long as your banquet has more than 10 tables, the membership has paid for itself already, and everything else is just a bonus!
3) Club at Hyatt
Cost: $298/$448
Key highlights:
$220 of cash dining vouchers (only available with the $448 version)
Dining discounts at the Grand Hyatt Singapore and more than 40 participating Hyatts overseas

1 diner: 15% off
2 diners: 50% off
3 diners: 33% off
4 diners: 25% off
5 diners: 20% off
6 diners and more: 15% off

Special Hyatt room rates
Can I get it for free? Yes, if you qualify for a DBS Insignia ($500,000 income requirement, $3,210 annual fee)
Things to remember:
Club at the Hyatt's value is arguably more marginal compared to the other programs here, because overseas dining discounts are only provided if you're staying at the hotel. In other words, I can't just walk into the Park Hyatt Beijing and get 50% off my meal – I need to be a registered guest. That takes a big bite out of the program's value, especially considering that other programs have no such requirement.
It's also important to remember that if you own a UOB Visa Infinite Metal Card (or any UOB Visa Infinite card for that matter), you'll enjoy the same dining discounts on lunch at any of the Grand Hyatt's restaurants.

4) IHG Gourmet Collection
Cost: $388/$548
Key benefits:
One complimentary weekend stay voucher ($548 version only)
$200 of cash dining vouchers
1-for-1 weekend night room certificate
25% off F&B at 20 participating hotels
15% off hotel stays
Complimentary parking when dining
Can I get it for free? Yes, with the UOB Visa Infinite Metal Card ($150,000 income requirement, $642 annual fee). Do note that this is a stripped down version that does not come with the cash dining vouchers.
Things to remember:
Ironically, the Gourmet Collection's dining discount is the weakest of the four memberships here. While Club at the Hyatt and Accor Plus offer up to 50% off, and Club Marriott 30% off, Gourmet Collection members only get a 25% discount in Singapore.
It's also worth noting that of all the programs here, the Gourmet Collection has the smallest footprint with just 20 hotels. This limits the usefulness of the program, and would-be members should consider whether the value they get from the weekend stay voucher would be sufficient to offset this.
Do you really need a membership?
If you're primarily interested in dining discounts, there are other options that could work just as well.
AMEX Love dining
AMEX Platinum cardholders get access to the Love Dining program, which gives up to 50% off the bill at selected hotels and restaurants in Singapore, including the W Singapore, St Regis, Marriott Tang Plaza, Fairmont, Burlamacco Ristorante, Harry's, Lawry's, Si Chuan Dou Hua and many more.

The cheapest AMEX Platinum card carries an annual fee of $321, which comes with a complimentary 1-night stay at Swissotel The Stamford and a Samsonite Sigma luggage when you spend $4,500 in the first 3 months of approval. This makes it a viable alternative for those who don't want to purchase a stand-alone hotel membership program.
Eatigo
But you don't have to pay out of pocket for 50% off. Most foodies will know of Eatigo, the reservation platform that lets you enjoy up to 50% off when you dine during selected time slots. Some of the restaurants available through hotel membership programs are also available through Eatigo, so it's worth looking there before you make a purchase.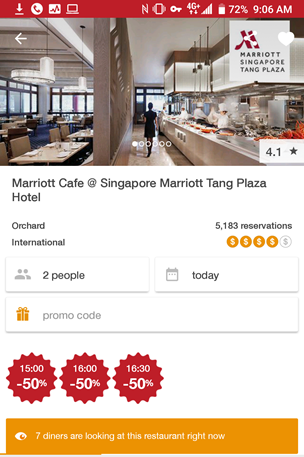 Conclusion
If you're the sort who enjoys dining out at hotels and staycations, then hotel dining programs can indeed be a good deal to help you save money you would otherwise have had to shell out.
That said, they are significant financial commitments, so be sure you can really max out the value of your benefits before buying one.
Read these next:
4 Questions to Ask Yourself Before Requesting For Credit Card Annual Fee Waiver
Why Citi Premier Miles May Be Most Useful Miles Card
6 Credit Cards Which Give Free Access to Airport Lounges
Air Miles Cards: 8 Questions To Help You Choose the Right Card