The earlier you order, the cheaper your mooncakes are. Here are the 10 best mooncakes in Singapore you can get in 2021, along with early bird and credit card promotions.
Even though the Mid-Autumn Festival rolls around only at the end of this month, many hotels and shops have already started their early bird mooncake promotions, offering massive discounts when you place your order early.
This year, be spoiled for choice with a plethora of traditional classic mooncakes, new flavours, as well as super pretty packaging that you won't be able to resist.
Check out our curated list of 10 best mooncakes you should totally cop this Mid-Autumn Festival.
Last updated on 6 September 2021. Prices and availability of mooncakes are subject to change.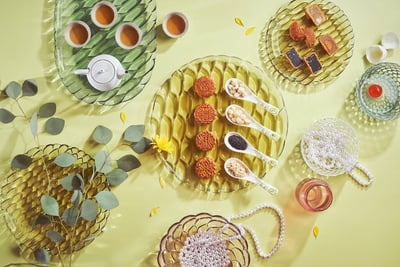 Whether you are a traditional mooncake lover or a snowskin mooncake lover, you'll be satisfied by the offerings at The Capitol Kempinski Hotel. Mix and match your favourite flavours — White Lotus Paste with Egg Yolk, White Lotus Macadamia Nuts, Pandan Paste Melon Seed and Black Sesame Melon Seed — and build your personal box of eight mini baked mooncakes!
Promotion:
Enjoy 20% off your online order when you apply promo code 'MOONCAKE20' at checkout. Offer is valid till 7 September 2021.
Get free islandwide delivery when you hit S$180 on your order. Orders below S$180 are subjected to a S$20 delivery fee.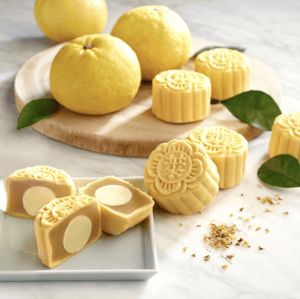 If you're looking for something light and bright, look no further. Made with the divine blend of osmanthus tea leaves and the natural aromatic sweetness of yuzu, this mooncake set will be perfect to celebrate the occasion.
Promotion:
Exclusively for HSBC credit cardholders, enjoy 20% off online orders on mooncake selections. Promotion excludes limited edition mooncakes. Offer is valid till 15 September 2021
American Express, Citibank, CIMB, DBS/ POSB, Maybank, OCBC, Standard Chartered and UOB cardholders can enjoy 20% off online orders on mooncake selections. Promotion excludes limited edition mooncakes. Offer is valid till 15 September 2021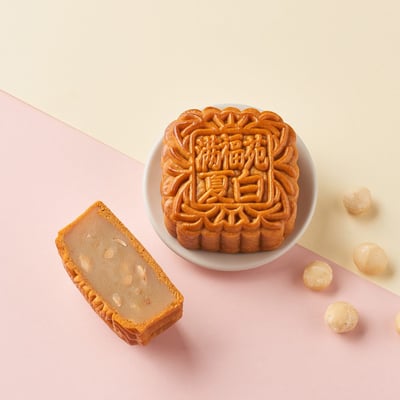 To make these goodies less indulgent, InterContinental has introduced a less-sugar variation so you won't feel like you are cheating too much on your diet!
The mooncakes are encased in a keepsake tin decorated with a garden motif of flowers and birds, and the tin opens to reveal a pretty two-tiered stand, making it the perfect gift for your loved ones.
Promotion:
Enjoy up to 25% off when you order from now till 19 September 2021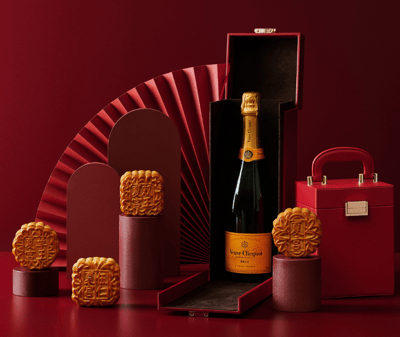 Pairing the sweet Kyoho Grape with dry-style nuances of Ki No Bi gin, this snowskin mooncake will transport you to Japan this Mid-Autumn season.
Promotion:
Citibank, HSBC, American Express and OCBC cardholders get to enjoy 15% off till 21 September 2021. Simply key in the respective promo codes below to enjoy the promotion:

American Express: AMEXMC15
Citibank: CITIMC15
HSBC: HSBCMC15
OCBC: OCBCMC15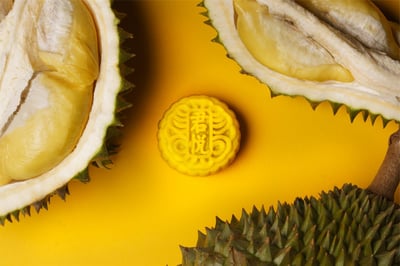 Durian lovers, we've got your back. Complete your Mid-Autumn festival celebrations with these gourmet D24 durian mooncakes by Grand Hyatt Singapore. All mooncakes from the hotel are made to order and individually sealed, promising you the best flavour and freshness.
This year's mooncake box design takes inspiration from the moon — the festival's central theme for its folklore and traditions — making it a great keepsake for you and your loved ones.
Promotion:
Enjoy 30% off online mooncake orders with promo code '30MCGHS'. Offer is valid till 21 September 2021
Club At The Hyatt and Damai Gold members stand to enjoy 35% off your online mooncake vouchers. Offer is valid till 21 September 2021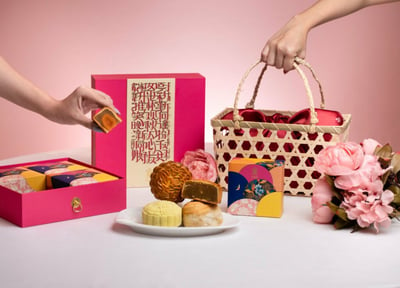 With a flaky layered crust on the outside and warm yam paste on the inside, the Thousand Layer Yam Mooncake will appeal to fans of traditional Teochew mooncakes. You can also choose to encase your mooncakes in a 'Get-Together Box', or an eco-friendly bamboo tote.
Promotion:
Use promo code 'PICKUP15' for 15% off when you opt for pick-up
Use promo code 'MOON20' for 20% off your online mooncake order. Offer is valid till 15 September 2021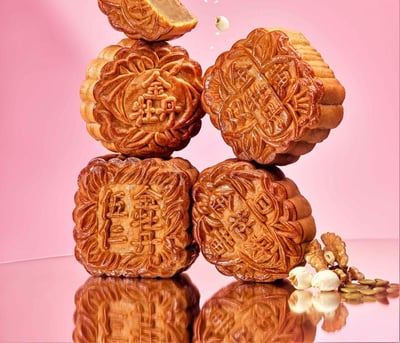 Looking for something classic to give the older folks? Check these mooncakes out. In collaboration with Gourmet Grocery by OurChoice, The Conrad Centennial has created the traditional mooncake that your grandparents will be sure to love. The mooncakes come in a classy red gift box, which you can use to store your jewellery after. Sustainability — we love to see it.
Promotion:
35% off all mooncake orders, automatically reflected on website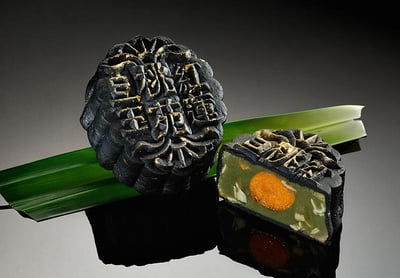 Feast both your eyes and taste buds on this Peach Garden snowskin mooncake. The gold-brushed wording on the handmade mooncake is an opulent touch. You can also choose to receive your mooncakes in a gold paper bag, a premium thermal bag, a special-edition wooden box or a limited-edition jewellery glass box. The last two options come with an additional S$5 surcharge.
Promotion:
Receive an early bird discount of up to 25% off from now till 21 September 2021
Order 20 boxes and more to receive free delivery on your order
Received S$25 cash voucher when you self-collect your order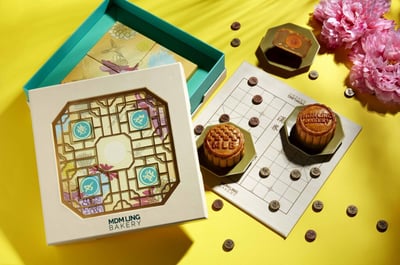 Salted egg yolk mooncakes are a classic all-time favourite, and Mdm Ling Bakery combines the salty egg yolk with the sweetness of white lotus paste for the ideal blend of sweet and savoury. The best part? The mooncake box turns into a board game too! Pick from an international chess set, a limited-edition imperial Chinese chess set or snakes-and-ladders vintage tin. Mdm Ling Bakery's mooncakes are also halal-certified, so you can celebrate Mid-Autumn with your Muslim friends too.
Promotion:
Get 25% off when you purchase three boxes of Mdm Ling Bakery's best-selling mooncakes
Free delivery for orders S$45 and above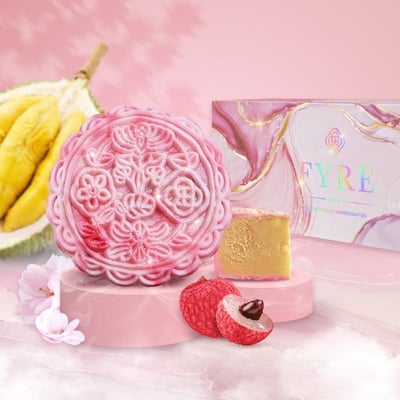 Here's one for the adventurous foodies: Savour FYRE's sinful MSW durian mooncake infused with natural sakura and lychee extract. S$128.80 may seem a little hefty for mooncakes, but it's a once-a-year thing, so why not go all out?
Promotion:
Enjoy 30% off mooncake specials
Get the FYRESG Ultimum mooncakes at 1-for-1. Simply add two boxes to your cart!
Planning to splurge on mooncakes this Mid-Autumn Festival? Charge your order to these credit cards for miles/rewards/points/cashback!
Read these next:
1-for-1 Buffet Dining Promotions In Singapore 2021
Dim Sum Promotions And Deals 2021
High Tea Promotions In Singapore 2021
7 Hidden Restaurants for Delicious, Wallet-friendly Dining in Singapore 2021
How to Calculate GST and Service Charge on Almost Anything You Buy in Singapore