Stocking up on goodies for Chinese New Year? Here are 8 one-of-a-kind CNY snacks and cookies that will be sure to delight your guests.
This 2019, be prepared to eat your way to an abundance of good fortune and prosperity. To 'wow' your relatives and friends (some of whom you may not have seen for ages), stock up on some of the most unconventional and delectable Chinese New Year snacks in the market. We've rounded up 8 unique goodies that are sure to impress.
Thye Moh Chan's Auspicious Fish-Shaped Jelly
When it comes to Chinese New Year goodies, you can't go wrong with the wonderful creations of Thye Moh Chan. Established since 1943, the brand has developed a loyal following for its handcrafted traditional Teochew baked goods.
Delectable CNY combinations include Gula Melaka Pineapple Pastry, Bak Kwa Tau Sar Piah, and Salted Egg Yolk Cookies. The Auspicious Fish is also an undeniably unique addition to their Chinese New Year Menu. These light and refreshing jellies ($18.80 each) are not only life-like and photogenic, but are also packed full of nutritious ingredients such as wolfberries, dried longan, and osmanthus flowers, all touted to dispel heatiness.
It is possible to pre-order online and self-collect at Chinatown Point and Paragon outlets from 7 Jan – 19 Feb 2019. Collection at BreadTalk IHQ is available from 10-31 January 2019.
Please allow 3 working days for order processing, last day of order is 25 Jan 2019.
Baker's Brew The Imperial Collection Cookies
Inspired by the intricate embroidery designs of Chinese imperial costumes, these beautiful tins from Baker's Brew also contain delicious and innovative Chinese New Year cookie flavours! Look forward to a fusion of ingredients such as Hae Bee Hiam Chicken Floss ($26.80), Pineapple Bak Kwa ($26.80), and iconic flavours like Ondeh Ondeh ($26.80) and Muah Chee Peanut ($26.80) in cookie form.
Can't decide between the 5? Take the whole collection home with the Imperial Collection ($125) and display them prominently on your snack table!
Order online and collect at any of their branches at Paragon, Upper Thomson, or Sembawang.
There is an Early Bird Special from 1-20 Jan 2019 where you can enjoy 8% discount with a purchase of 3 or more tins! Enter promo code CNYEB2019 at check out.
Janice Wong's Special Limited Edition Chocolate Piggy Bank
Singapore celebrity pâtissier Janice Wong's highly instagrammable 'Chocolate Piggy Bank' ($33) looks just like a piece of art in a gallery. Presented in auspicious cherry blossom pink and red with splashes of blue and white, each chocolate pig come with three edible gold coins too!
Pick up other CNY goodies from Janice Wong like the CNY Assorted Cookie Hamper ($128) which comes with 6 cookie varieties, including Kueh Bangkit, Shrimp Roll Cookies, and Pineapple Flower Tarts. For extra indulgence, try the 76% Single Origin Dark Chocolate Pineapple Tarts ($28), rich morsels of pineapple jam and butter pastry enveloped in bittersweet chocolate.
Purchase online here.
Ollella's Chicken Bak Hu Lapis
Known for their yummy kueh lapis, Ollella has concocted a limited edition Chicken Bak Hu Lapis that will whet your appetite. Feel the burst of savoury flavours from the halal chicken floss and rich Dutch butter as they melt in your mouth. Only available for orders placed for 10 Jan 2019 to 03 Feb 2019, so don't miss out!
Prices start from S$34.00, available in 3 sizes – 350g, 700g, 1400g. You can choose to self-collect or opt for delivery.
Millennium Hotels' Nian Gao Cigars
Now you can eat your nian gao and smoke it too, in style! M Social Singapore's Beast & Butterflies has upped the ante with its innovative take on this traditional sweet and sticky treat by re-creating it as a cigar. To spice things up, you can even dip the Nian Gao Cigar ($12++) in a decadent vanilla sauce. We guarantee that you will never look at Nian Gao the same way again!
Call 6657 0018 or email fnb.mss@millenniumhotels.com for reservations.
The Cookie Museum's Singapore Hawker Food Cookies
Infusing the best of our local flavours into cookies baked to crispy perfection, The Cookie Museum has rolled out a trio of cookie flavours to help you truly enjoy this festive season in a 'uniquely Singaporean' way. Famed for their bold and authentic creations, the Cookie Museum is now offering a variety of hawker-inspired cookie flavours – Cereal Prawn, Singapore Nasi Lemak, Chilli Crab, and Durian ($38 per tin)! Your more adventurous guests will certainly be reaching for seconds, thirds, and more.
You can order online or visit the stores located at Marina Square Shopping Mall, Raffles City Shopping Centre and Takashimaya Shopping Centre.
AnnaBella Patisserie's Prosperity Set Macarons
Almost too cute to eat, AnnaBella Patisserie's mouth-watering macarons will delight both young and old! The 'Prosperity Set' ($38 per box) which comes in a pretty gift box consists of 10 delectable pieces of macarons. Watch your guests' faces light up with joy as they see '恭喜发财'  and '福' printed on the macarons. Kids too will squeal with delight upon the sight of the Prosperity Boy and Girl, Happy Pig, and the pair of smiling Mandarin Faces. 
On top of the existing offer price, early birds get an additional 28% discount at the check-out page using the promo code: CNY28%OFF. While stocks last for the first 100 orders only, valid till 20 Jan 2019.
Best Consumed Within: 7 Days (stored in chiller) or 14 Days (stored in freezer). If frozen, defrost in the chiller for 4 hrs before consumption.
Collection/Delivery: Available daily until 1 p.m., 4 Feb. Business as usual on 7 Feb (初三). For self-collection, order online and select your preferred location to collect from.
Collection Points
Compass One Atrium: 15 Jan – 3 Feb
Tampines Mall Atrium: 23 Jan – 3 Feb
Causeway Point: 21 Jan – 3 Feb
Bakerzin's Black Sesame Yuan Bao Tarts
Bless your family and friends with BIG FAT fortune this year with Bakerzin's Black Sesame Yuan Bao tarts ($12.55 for a 9-piece box). These ingot-shaped pastries are infused with fragrant and luscious black sesame paste for an earthy aroma that will leave you wanting for more.
Another great option is their Assorted Pineapple Tarts ($18.11 on sale). This box of 18 tarts comes in 3 flavours: Rose, Chrysanthemum, and Orange Pineapple Tarts (6 pieces per flavour).
Order one working day in advance. Daily cut-off time is 2 pm. Delivery and self-collection available at Bakerzin outlets.
Chinese New Year Goodies Booths
Takashimaya: 10 Jan – 3 Feb
Nex: 17 Jan – 3 Feb
Vivo City: 15 Jan – 3 Feb
What to read next:
You're Only 3 Steps From A $1,000 Cash Ang Pow This Chinese New Year
2019 Li Chun: Auspicious Times to Deposit Money
Maximise Your 2019 Chinese New Year Holiday
How to Clear Debt Before Chinese New Year 2019
---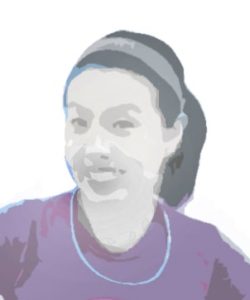 By Zann Huang
A recipient of the Magnum Foundation Emergency Grant in 2014, my photos from the Middle East and Asia have also been published in Time Magazine and Le Monde etc. My written work ranges from travel, politics (Mid-East) to the environment and finance-related matters.
---