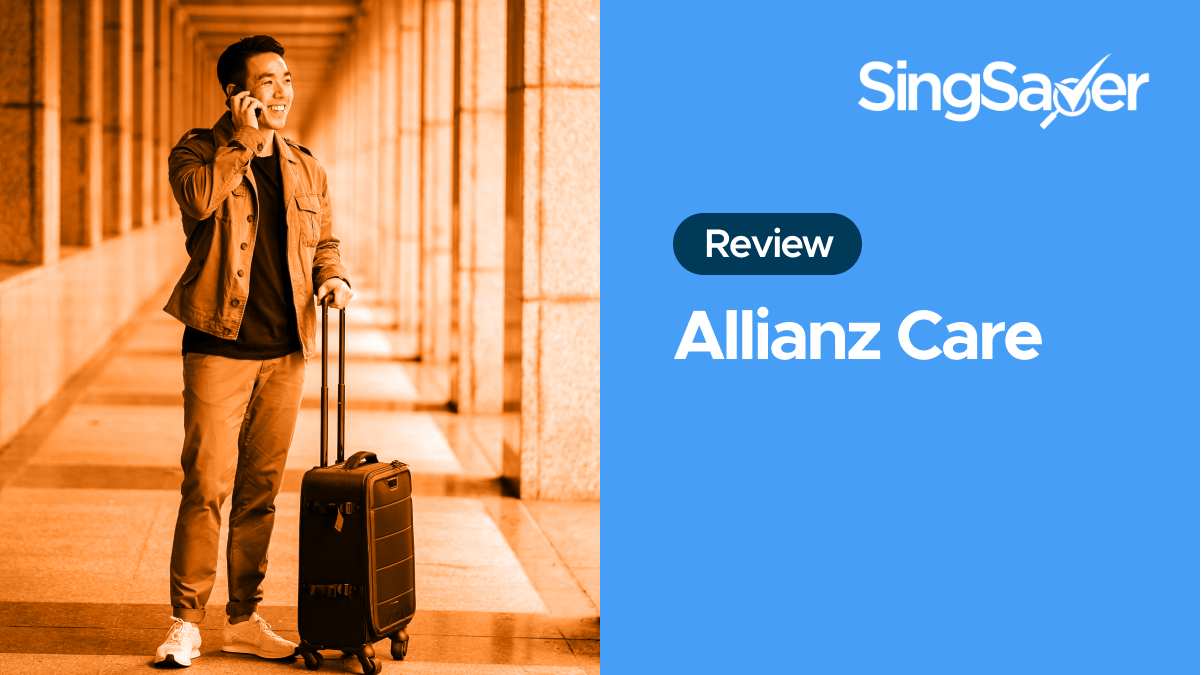 Whether you're relocating to another country or constantly travelling between places, it's always a good idea to get insured. Here's an in-depth look at Allianz Care and why it might be the right plan for you.
Allianz Care is a good choice for international health coverage. It covers most of the common health and medical needs, including add-ons such as maternity, dental, and outpatient treatment. Pre-existing conditions may also be included, but it is subject to underwriting.
Additionally, worldwide emergency coverage is extended to all policyholders by default, which is handy for short trips to other countries or regions outside the coverage area. This is why it's perfect for people living or travelling abroad.
The cherry on top? You can reduce your premiums by as much as 60% if you add a deductible to your plan.
That said, Allianz Care may be a good health plan, but is this the right insurance plan for you?
Product summary
COVID-19 coverage
Allianz Care comes with COVID-19 benefits where you'll be covered for the costs of treatments, consultations, and hospitalisations due to a COVID-19 infection or complications arising from it.
Additionally, you will also be covered for the costs of vaccinations and tests (excluding pre-departure and on-arrival tests for travel).
Comprehensive and extensive health plan
Allianz Care provides well-rounded medical and in-patient coverage. Its benefits include emergency, one-time, and long-term needs – all depending on your preference.
It covers most medical treatments such as surgeries, tests, scans, dialysis, organ transplants, rehabilitative treatments, oncology, and palliative care.
Purchasing the optional outpatient add-on will give you access to more healthcare benefits such as physiotherapy, speech and occupational therapy, and alternative services like chiropractic treatments.
Coverage for pre-existing conditions (with underwriting)
This insurance policy also offers to cover pre-existing conditions, but will be subject to medical underwriting. The cover may be with or without surcharge, depending on the nature of the pre-existing condition. Individuals seeking this should contact Allianz for an evaluation.
Worldwide emergency coverage
International health insurance policies are usually valid only within the area of coverage you're insured in. Nonetheless, some policyholders look for global emergency coverage. Luckily, Allianz Care covers emergencies on a short-term basis, even if you are not within the region of coverage.
While this can be very helpful, you should still carefully study the benefits and limits available under this feature. It may be worthwhile to use a standalone travel insurance plan to bridge any shortfalls.
Savings with deductibles, yearly payment
The premiums for Allianz Care can be lowered by including a deductible on your claims. This enables up to 60% savings on your premiums with a EUR 10,000 deductible. If a Maternity Plan add-on is active, the maximum premium discount drops to 30%.
Another way to save on your premiums is to pay them yearly. Doing so can help you avoid admin fees for as much as 5%.
Pros and cons
| | |
| --- | --- |
| Pros | Cons |
| Speedy claims process within 48 hours | Outpatient cover not included by default |
| Covers pre-existing conditions with underwriting | Maternity care not included by default |
| Offers multiple useful add-ons | Dental care not included by default |
| Worldwide emergency coverage when outside area of coverage | Minimum policy term of 1 year |
| Option to add a deductible to reduce premium for up to 60% (30% if Maternity Care add-on is included) | Admin charge for semi-annual (3%), quarterly (4%), or monthly (5%) premium payment |
Policy exclusions
We've highlighted some of Allianz Care's exclusions for you. For the full list of exclusions, refer to your policy document.
Termination of pregnancy unless the mother's life is compromised
Infertility treatments and treatments directly related to surrogacy
Pre and post-natal classes
Plastic surgery
Treatments related to hair loss
Family therapy and counselling
Dental veneers and related procedures
Plans and pricing
Summary of benefits
The following table summarises the benefits included in Allianz Care's three-plan tiers. The general medical coverage below includes hospitalisation, surgery, treatment, medication, diagnostic tests and scans, organ transplants, dialysis, local ambulance and evacuation.
Plan
Summarised Benefits
Care Pro
Maximum plan benefit: EUR 2.25 mil
General medical coverage: As charged
Hospital accommodations: Private room
Nursing or convalescent home: EUR 4,250
In-patient cash benefit: EUR 150 per night, maximum 25 nights
Preventative surgery: EUR 30,000
Accidental death: EUR 10,000
Laser eye treatment: EUR 1,000
Care Plus
Maximum plan benefit: EUR 1.125 mil
General medical coverage: As charged
Hospital accommodations: Private room
Nursing or convalescent home: EUR 2,500
In-patient cash benefit: EUR 150 per night, maximum 25 nights
Preventative surgery: N/A
Accidental death: N/A
Laser eye treatment: N/A
Care
Maximum plan benefit: EUR 500,000
General medical coverage: As charged
Hospital accommodations: Semi-private room
Nursing or convalescent home: EUR 1,500
In-patient cash benefit: EUR 150 per night, maximum 25 nights
Preventative surgery: N/A
Accidental death: N/A
Laser eye treatment: N/A
Add-ons
Outpatient plan maximum benefits: Up to EUR 19,000 per year
Maternity plan maximum benefits: Up to EUR 10,000 for routine costs, up to EUR 15,000 for complications
Dental plan maximum benefits: Unlimited
Repatriation plan: Medical repatriation costs and hotel accommodation for insured, expenses for accompanying family member (EUR 3,000)
Allianz Care offers well-rounded medical and hospitalisation coverage in its three core plans: Care Pro, Care Plus, and Care.
While each has a different maximum limit, all three offer the same suite of healthcare benefits for treatments, surgeries, tests, medications, and such. A daily cash benefit is also included, and the amount is equal across all three tiers.
Its highest-tier plan, Care Pro, stands out for its inclusion of additional benefits, namely for preventative surgery, laser eye treatment, and accidental death.
Both the Care Pro and Care Plus allow you to check in a hospital's private room, while the Care plan only allows you to check in semi-private rooms.
Since all three have the basic medical benefits, choosing a plan boils down to picking the level of coverage you want, and whether you want the additional benefits offered in Care Pro.
As for add-ons, there are four plans offered for separate purchase – outpatient, maternity, dental, and repatriation. You may choose to include these as required.
For the full details, please consult the product brochure.
Pricing
| | |
| --- | --- |
| Country | Monthly premiums (EUR) |
| Vietnam | Care Pro: 238Care Plus: 183Care: 159 |
| Australia | Care Pro: 228Care Plus: 175Care: 153 |
| United States | Care Pro: 661Care Plus: 506Care: 442 |
The premiums above are for a single individual Singaporean. Add-ons are not included.
It's important to note that premiums are usually shown in euros (with an option to pay in USD or British Pounds) as this is an international plan.
Above, we've chosen three regions as examples – Southeast Asia (Vietnam), Asia Pacific (Australia) and Worldwide (US) – for the best representative results based on a 40 year old adult.
Your premiums will depend on the country you are relocating to, and it will likely be influenced by the characteristics of healthcare in the chosen region. For instance, premiums for the US are significantly more than Australia's and Vietnam's.
Promotions
There are no promotions available for Allianz Care at the moment.
How to claim
You may use the Allianz MyHealth mobile app to make a claim. Here are the steps to follow.
Create an account and login to MyHealth Digital Services
Click on "Submit a Claim"
Follow on-screens prompts
---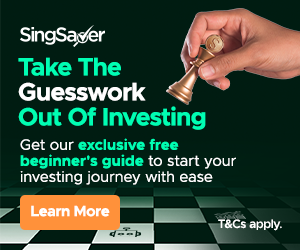 Start managing and saving money like a pro with SingSaver's weekly financial roundups! We dole out easy-to-follow money-saving tips, the latest financial trends and the hottest promotions every week, right into your inbox. This is one mailer you don't want to miss.
Sign up today to receive our exclusive free investing guide for beginners!
---
Read these next: