Overseas trips can be a little trickier when you have babies and young children in tow. Here are some family-friendly holiday ideas to consider, all within a 7-hour radius of Singapore!
A new year means new family adventures to take, especially with all the public holidays and the upcoming June holiday break.
There is a misconception that family holidays need to be safe and boring. Not at all! Here are seven family holiday ideas less than seven hours away from Singapore for you to enjoy with the whole brood.
Read more: Holidays With Kids: How To Keep Them Fresh and Exciting
Perth: Family Holiday with Baby on Board
Flight Radius: 5+ hours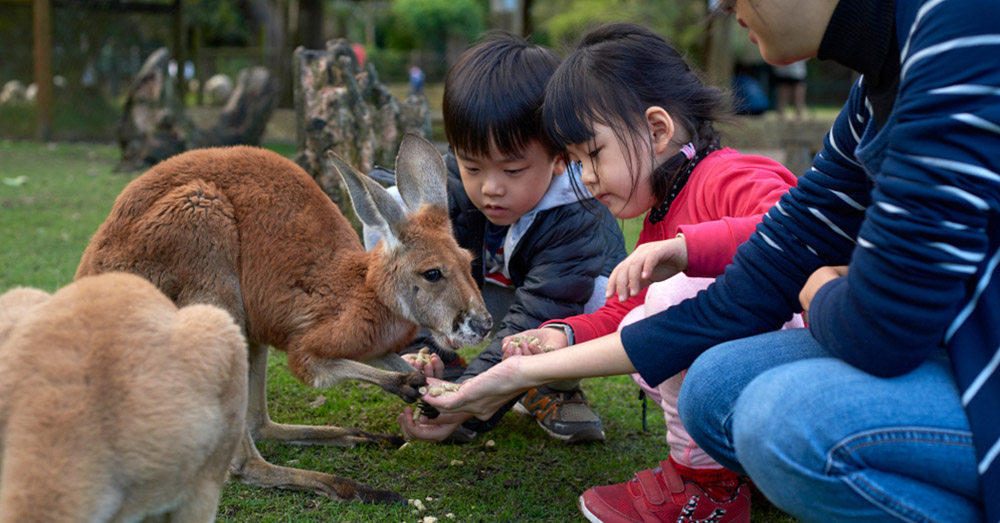 Perth is about a five-hour flight from Singapore, has warm and dry weather for most of the year, and is a great family holiday destination for those travelling with a baby.
Kings Park and Botanic Gardens is stroller-friendly, offers a fantastic view overlooking the city, and has plenty of space for young children to play. You can also rent a car to explore Fremantle, a historic port just 30 minutes away, known for its architecture, dining, and cafes along 'Cappuccino Strip'.
Travel tip: If you rent a car, get a travel insurance policy that covers car rental excess. MSIG offers rental vehicle excess coverage of up to S$1,500 under its top-tier Premier Plan.
---
Bali: A Surfing Family Holiday
Flight Radius: 2+ hours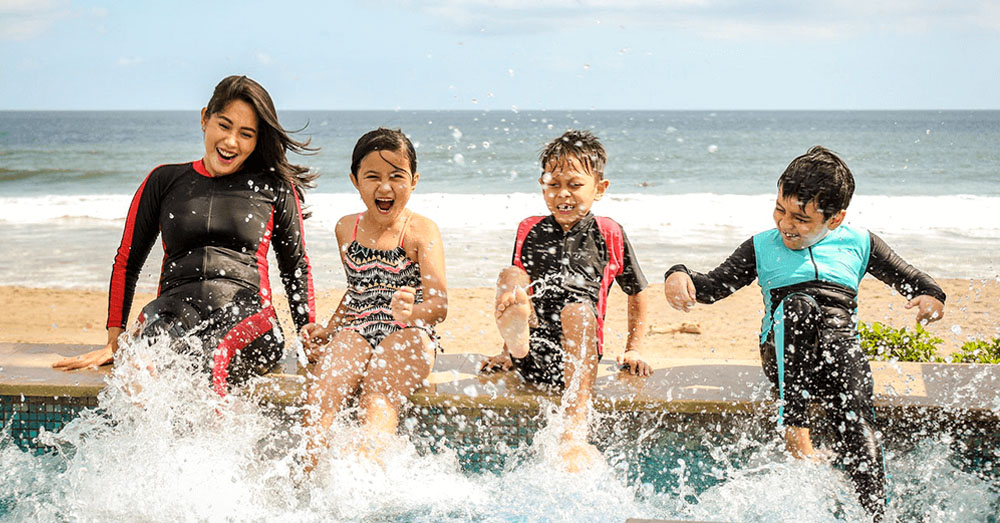 Surf's up in Bali so head to Canggu, a beach town known for its waves. Experienced surfers won't be bored and there are also friendly spots for beginners.
Make it an inclusive holiday with a kids-friendly eight days surfing and yoga retreat. A reservation for four will set you back just US$3,113 for daily private yoga and surf sessions (tailored to your experience level), a tour to Tanah Lot temple to watch the sunset, Balinese cooking lessons, massages, meals, and more.
Travel tip: Flight delays are always a possibility with an active Mount Agung, and surfing adds additional risks. Make sure to get a comprehensive travel insurance plan to cover all your active holidays, regardless of time of year.
---
Seoul: For K-Pop and K-Drama Lovers
Flight Radius: 6+ hours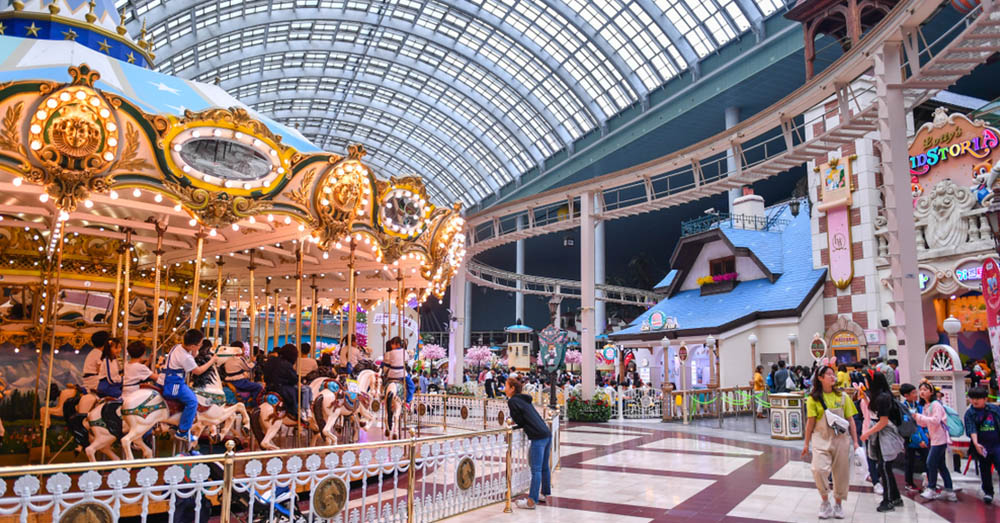 If your family loves all things Korean, Seoul is the spot. The best time to visit for a family holiday is in May, after the cherry blossoms have bloomed.
The weather will be sunny yet cool, and perfect for experiencing Seoul's famous Dongdaemun Night Market. Fuel up on tteokbokki while you shop fashion wares, late into the night. You can also book a tour of famous K-drama filming locations, like those seen in Goblin and Boys Over Flowers. Young children will love the Lotte World Indoor Adventure Park with its many carnival rides and cartoon-themed attractions!
Travel tip: Avoid August. It's summer vacation month for Koreans and everywhere will be hot, crowded, and expensive.
---
Telunas: An 'Off The Grid' Family Holiday
Flight Radius: 2+ hours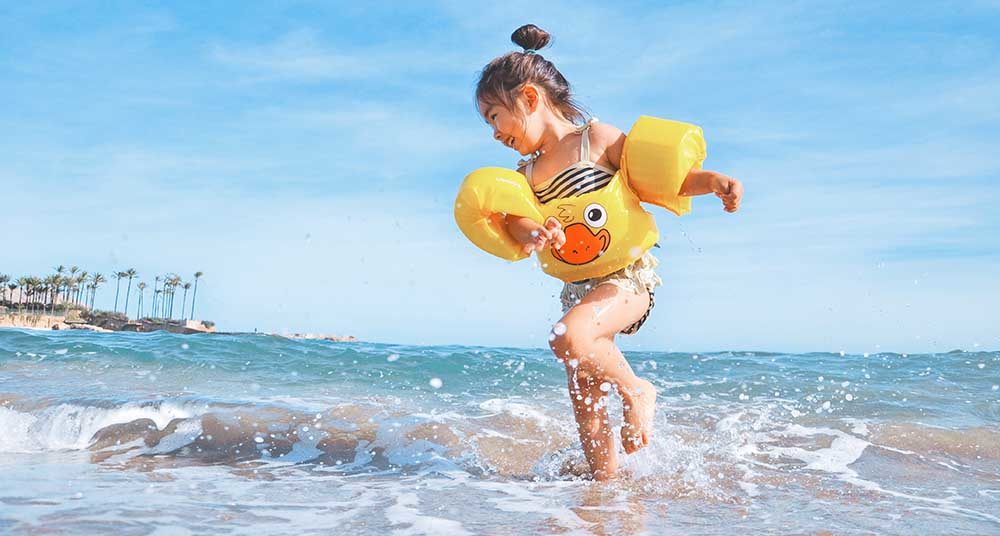 Head to Telunas, Indonesia, for a family beach holiday with no distractions. There is no Wi-Fi on the island so you can get that digital detox done, and it has plenty of white sand beaches, beach activities, and stunning overwater rooms or chalets.
Getting to Telunas from Singapore takes three hours. The first part is a one-hour ferry ride from Harbourfront Terminal to Batam, followed by two-hour longboat ride from Batam to Telunas.
Travel tip: Make sure you take precautions against seasickness before and during the journey and, as always, don't forget the travel insurance. Compare and purchase the best travel insurance for you based on your desired extent of medical coverage and travel destination.
Especially if you're travelling to a more remote destination, be sure that your travel insurance covers emergency evacuation. FWD offers one of the cheapest plans in the market with unlimited emergency medical evacuation cover.
FWD Travel Insurance Promotion: Use the promo code TRAVEL25 to get a 25% discount on your Single and Annual Trip plan. Valid till 6 February 2023. T&Cs apply.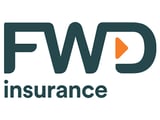 ---
Bangkok: A Foodie Family Holiday
Flight Radius: 2h+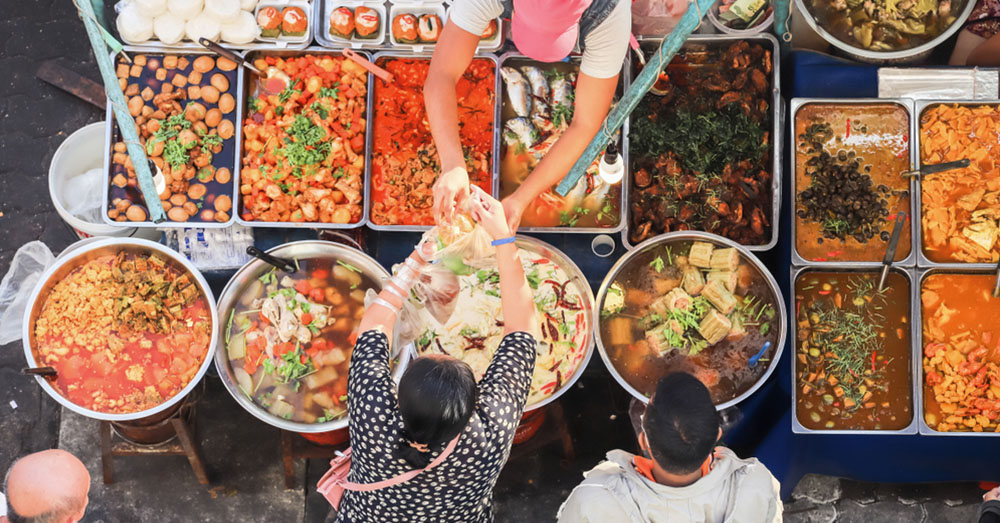 Bangkok offers a smorgasbord of dining options, and is just over two hours away, so you can squeeze in a foodie family holiday over a long weekend.
Chatuchak needs no introduction but Bangkok also has other top dining experiences you should try. Top of our list includes Eat Me, one of Asia's top 50 restaurants. It serves up modern Thai-international cuisine. Alternatively, try Nahm, a Michelin-star restaurant known for authentic Thai cuisine made according to ancient recipes.
Travel tip: Save the street food for the last day of your trip, and make sure your travel insurance covers food poisoning. Did you know that most travel insurance also covers medical treatment in Singapore if your symptoms only show after you've landed back home?
Allianz Global Assistance offers one of the best travel insurance plans for medical coverage in the market.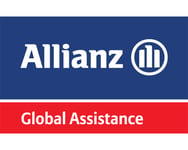 ---
Osaka: A Family Holiday For Theme Park Lovers
Flight Radius: 6h+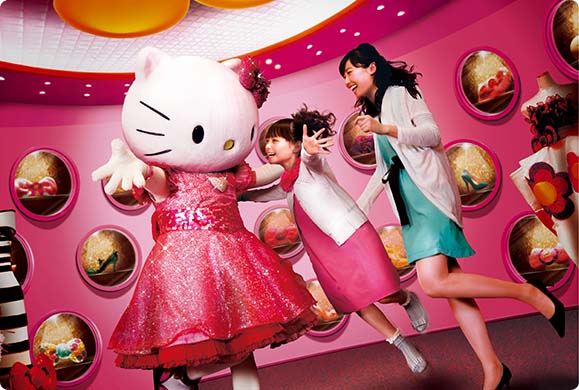 Osaka is Japan's second largest city and home to Universal Studios Japan, a family-friendly attraction not to be missed for any Harry Potter and Butterbeer fan! You can also make a day trip to Nara Deer Park, home to over 1,000 beautiful deer. The park is located in Nara City, a UNESCO World Heritage site.
Take a break from the parks to experience authentic local hospitality at a ryokan, a traditional Japanese-style inn experience that includes tatami, futons, onsen, and delicious Japanese meals.
Travel tip: Invest in an express pass to beat the queues at USS Japan. If you have very young children, check out height restrictions for various rides before you go. Klook has some great ideas for activities in Osaka, and you can even pre-purchase tickets to Universal Studios Japan.
Always be sure to cover your trips with travel insurance, especially when you're travelling with young ones. Sompo has a specially tailored GO Japan! travel insurance plan – the first of its kind in Singapore – that offers cashless services at 740 clinics and hospitals across Japan, and free translation services for anything you might need including ordering of food, asking for directions, making purchases, and lodging of police reports.

---
Cruise Around: A Family Holiday For Multiple Generations
Flight Radius: 5h+ (from Shanghai to Singapore)
Planning a family trip for multiple generations is tough, but a cruise is a great solution. Royal Caribbean's Spectrum of the Seas will be the largest and most expensive cruise ship ever to sail in Asia, and if it doesn't meet all your needs, then nothing will.
We suggest making it a longer trip with the 9-day Asia cruise to Ho Chi Minh, Nha Trang, Hong Kong, and Shanghai. Besides the usual facilities you expect from a cruise ship, Spectrum of The Seas also has VR experiences, an iFly, a robotic Juice Bar, and more. For those travelling with seniors with mobility concerns, request for a wheelchair accessible room when you make your booking.
Travel tip: You'll be sailing the high seas and covering several cities, so make sure your travel insurance covers all of them. Here's why it's extra important that you get travel insurance for your cruise.
---
But wait! Before you go...
Always be sure to cover yourself with travel insurance. Travel with greater peace of mind knowing that your young ones are well-protected with a Family Travel insurance plan. This is a convenient way to get coverage for all the people in your party on the trip.
SingSaver compiles some of the best packages on the market here; all you need to do is just pick the one that suits your needs and price point. Refer to our Best Travel Insurance guide for 2019 on which provider best suits you and your family's travel needs. Alternatively, compare and apply through our comparison table for great savings as well.
Read these next:
10 Travel Bucket List Experiences That You Should Buy Travel Insurance For
'Hack' the 11 Public Holidays in 2019 and get 36 more!
Travel Insurance: Does It Cover Redemption Bookings By Air Miles?
4 Breathtaking Movie-inspired Holiday Destinations You Can Afford To Visit
5 Times You Wish You Had Bought Travel Insurance
---

By Phylicia Koh
Phylicia is a marketer with a passion for writing and storytelling. By day, you'll find her leading product and marketing at Voice Labs. By night, she's dreaming up her next travel adventure and home styling project, while trying to spend smart with SingSaver's help.
---