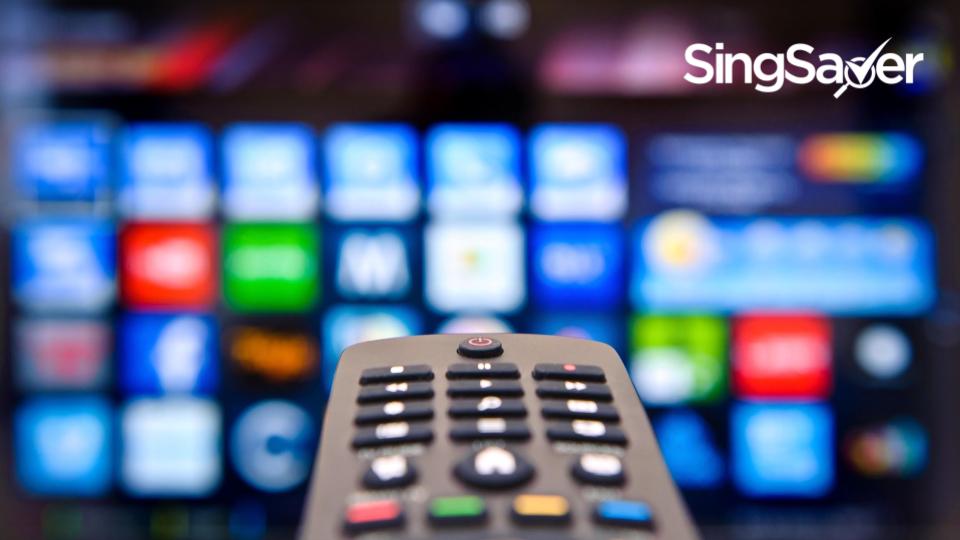 New GST changes kicked in on 1 January 2020 for online service subscriptions, but what exactly is this new change anyway?
In the next week or so when you receive your online service subscription bill and see a slight increase, don't fret. It's not incorrect. A 7% increment due to an amendment made to our Goods and Services Tax (GST) Bill will reflect in your bills.
Effective 1 January 2020, GST is charged on digital services and subscriptions purchased from overseas companies. This includes video streaming, applications, listing fees on electronic marketplaces, software and online subscription fees.
But what exactly is GST and how does the new change impact your life? In this article, I share with you GST #101, debunk some 'theories,' delve into how the new GST changes affect you, and what you can do to save money.
What is GST?
GST stands for 'Goods and Services Tax.' Currently, there's a 7% tax charged on almost everything that we buy in Singapore; sometimes this is not explicitly shown in your final bill but included in the item's listed price. As a multi-stage tax, GST is charged at all stages of production and distribution, meaning that companies will also have to pay GST.
How much does the government collect on GST annually, and where does the money go?
The Inland Revenue Authority of Singapore (IRAS), Singapore's tax administrator, collected $11.1 billion in GST revenue for 2018-2019. That's a 1.6% increase as compared to $11 billion collected in 2016-2017 and 2017-2018 respectively.
With GST comes GST vouchers. This is a cooling measure of sorts, which provides cash assistance and utility rebates to low-income families, and Medisave top-ups for the elderly. Corporate tax (31%), individual income tax (22%) and GST (21%) rank the top 3 tax revenue contributors. Together with the other taxes like property, stamp duty, betting and withholding tax, it goes into developing Singapore's infrastructures, healthcare and services, defence, education, and public recreation amenities.
Is Singapore's GST rate really that high?
Honestly, no. First introduced in 1994 at 3%, it was increased to 4% in 2003, 5% in 2003 and 7% in 2007 — it has been 13 years since Singapore's GST rate was revised.
Compared to western countries like the US, the UK and Australia, our GST rate is conservative. Depending on which state in the US, their version of GST known as Sales Tax varies between 2.9% to 9.47%. The UK's Sales Tax stands at 20% while Australia's GST at 10%. Closer to home, Thailand charges a Sales Tax of 7% while Indonesia charges 10% GST.
What is affected by the new 2020 GST change?
Not all digital service purchases you make from an overseas company will incur the wrath of the new GST change. The overseas company will have to fulfill two criteria:
Overseas companies that make more than $1 million internationally
They make more than $100,000 in Singapore
Intended to level the playing field for local and overseas digital services, this change is expected to bring in an extra $90 million of GST revenue annually, according to the Second Minister for Finance, Lawrence Wong. Having said that, it is solely up to the digital service provider if it wants to revise its price plans and transfer this 7% GST to its customers or to absorb it.
Since this new GST change is only for digital services, your overseas online shopping purchases will not be taxed. That is on the condition that your purchase does not exceed $400; else GST will apply. For instance, if you purchase 3 pairs of shoes for $450 from an online website based in London, a GST of 7% will be charged on the bill.
How much more GST am I paying?
It would depend on how much you are already spending on digital services and subscriptions. In DataReportal's 2019 report on Singaporean ecommerce shoppers spending habits, found that we spent US$26 million on digital music and US$85 million on video games alone. An average Singaporean spends US$1,000 (S$1,300) a year online, ahead of the global average of US$634 (S$824). Based on those numbers, this could mean an additional US$70 (S$91) a year due to this new GST change.
Take Netflix for example. It has increased its prices from $1 to $3 per month, depending on the type of subscription. With the GST change, you would be paying $12 to $36 more per year for the same service. Spotify and Apple Music, on the other hand, have yet to change or increase their prices even with the new GST changes.
Company
Service
Price Per Month (Old)
Price Per Month (New)
Netflix
Video Streaming
– $10.98 for 1 screen
– $13.98 for 2 screens
– $16.98 for 4 screens
– $11.98 for 1 screen
– $15.98 for 2 screens
– $19.98 for 4 screens
Spotify
Music Streaming
– $4.99 for student account
– $9.90 for 1 premium account
– $14.98 for 6 premium accounts
– $4.99 for student account
– $9.90 for 1 premium account
– $14.98 for 6 premium accounts
Apple Music
Music Streaming
– $4.98 for student account
– $9.98 for 1 account
– $14.98 for 6 accounts
– $4.98 for student account
– $9.98 for 1 account
– $14.98 for 6 accounts
What can I do to save more?
Subscriptions wise, we recommend sharing with your family or friends as much as possible. It's a good time to watch shows and movies together with your family on Netflix. Not only will this allow you to bond, you could also stick with the cheapest plan available. If you really need to have the service available on more than 1 screen, opt for the 2 or 4 screen plan instead of having 2 separate subscriptions.
Between Spotify and Apple Music, Spotify is cheaper if you sign up through your mobile provider instead of signing up directly with Spotify. Currently, if you sign-up for Spotify through Singtel, you get the first 3 months free (even if you are an existing Spotify user) followed by $8.90/month from the fourth month onwards. That's a dollar's difference between the plans a month, and $12 in savings a year. On the other hand, Apple Music still charges the same monthly rate regardless of where you've signed up (directly or through a telco service provider).
More GST amendments and possible hikes are expected to be announced on 18 February 2020 when Deputy Prime Minister and Finance Minister Heng Swee Keat delivers Singapore's 2020 Budget.
Read these next:
10 Financial Resolutions To Make This 2020
CNY: How You Can Use Ang Baos To Teach Kids Financial Literacy?
Will The New CPF Retirement Sum Scheme Changes Affect You?
5 Benefits You Are Missing Out On If You Haven't Claimed Your Merdeka Generation Package
HDB BTO Launches In 2020 (Sembawang, Toa Payoh, Choa Chu Kang, Tengah, Pasir Ris, Tampines)
---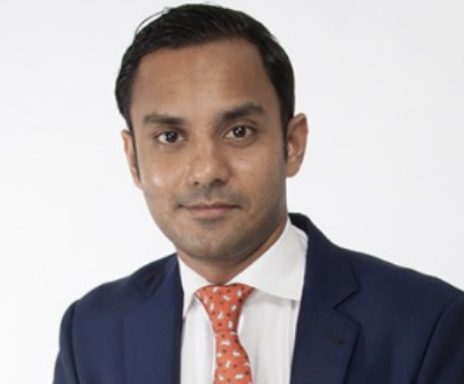 By Rohith Murthy
Rohith leads SingSaver, a financial comparison site aimed at helping consumers in Singapore save money and time by finding the right financial products.
---