Make a choice on who gets to inherit your hard-earned CPF savings and do your CPF nomination online before you kick the bucket.
In recent news on CPF nominations, even a judge was puzzled on why CPF nominations are automatically revoked after a marriage but not divorce.
Surely that's a sign to start looking into your own nomination status, if you're not sure whether you've even made one yet. End-of-life planning may sound a little bleak, but it does remove a mental load if we want a say in how our assets are distributed after we've moved on.
One of the assets most of us will be leaving behind is our CPF savings, consisting of your Ordinary, Special, MediSave and Retirement Accounts.
Not-so-fun fact: Even if you've gone ahead and prepared a will, you still need to make a CPF nomination to determine who will inherit your CPF savings, the percentage they will receive and how your CPF savings will be distributed. This is because your CPF savings do not fall under your personal estate and therefore is not covered in a legal will.
Looking for the best credit cards to complement your spending patterns and expenditure in 2023? Check out our Ultimate Credit Card Guide that covers all things credit cards in Singapore – from choosing between a cashback, miles, or rewards credit card to planning your credit card strategy.
Why should you nominate someone to inherit your CPF savings?
Nominating someone is important for a number of reasons. Firstly, you can rest easy knowing your nominee(s) will be taken care of when you're gone. Secondly, it safeguards your savings from potential creditor claims if you find yourself in debt. This ensures that your nominee (such as a spouse or family member) will be able to inherit your CPF savings in full, untouched by the powers that be.
What happens if you don't nominate anyone?
Don't worry, your CPF savings will not disappear if you don't make a nomination. However, you won't have much say on where it goes as the money will be distributed according to intestacy laws instead of your personal wishes.
If there are no nominees, expect a time-consuming process in tracking down your eligible beneficiaries under the Intestate Succession Act or the Inheritance Certificate (for Muslims). On top of that, the Public Trustee's Office will charge distribution fees which will be taken from your CPF savings. There will be a minimum charge of S$15.
The Public Trustee's Office charges are as follows:

From 1 April 2022, the process will be streamlined to let a single beneficiary represent all other beneficiaries (with their consent) to receive un-nominated monies for amounts that are S$10,000 and less. As for un-nominated CPF monies with amounts more than S$10,000, the process will remain unchanged.
To prevent unnecessary stress down the road, making a CPF nomination now is the best way to ensure that your assets are distributed according to your exact requirements.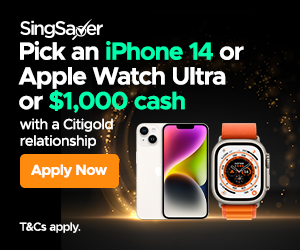 SingSaver Exclusive Offer: Get an Apple iPhone 14 128GB (worth $1,311.10) or an Apple Watch Ultra GPS + Cellular, 49mm (worth S$1,210.20) or S$1,000 Cash when you apply for Citigold and deposit a min. of S$250,000 in fresh funds by 31 July 2023. Valid till 7 June 2023. T&Cs apply.
Enjoy up to 7.51% p.a. interest on your savings when you open a Citi Wealth First account. T&Cs apply.
In addition, receive S$300 cash when you hold a valid Primary Citibank Credit Card + S$500 cash when you apply for a Citibank Mortgage loan with min. loan size of S$800,000 within 3 months of account opening. Valid till 30 June 2023. T&Cs apply.
Also, receive up to S$74,000 cash upon fulfilling Citigold's Investment and Insurance promotion criteria. Valid till 30 June 2023. T&Cs apply.
Types of CPF nominations
There are three different types of CPF nominations, and you have the option to choose any one for your nominee.
#1 Cash nomination
This is the default way of distribution as it is the most straightforward. Opt for cash nomination if you wish your nominee to receive your savings in their bank account via GIRO or cheque.
#2 Enhanced Nomination Scheme (ENS)
If you don't see cash as a good fit for your nominee, another option to consider is the ENS Nomination. This directs your CPF savings into your nominee's CPF account instead of their bank account.
#3 Special Needs Savings Scheme Nomination (SNSS)
If your child has special needs, you can choose to nominate them to receive a portion of your CPF savings every month until the money is exhausted.
What do I need to prepare for the CPF nomination?
Thankfully, nominations can now be done online but there's a number of things to cross off your list before you nominate your loved ones.
Be sure to:
Determine the people you're comfortable with in disclosing your (confidential) CPF account information and nomination details when you kick the bucket
Choose two witnesses and notify them that you want to make a CPF nomination
Prepare your Singpass as well as your nominees' and appointed witnesses' NRIC particulars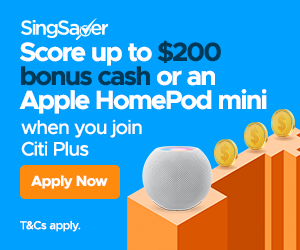 SingSaver's Exclusive Promotion: Receive S$50 cash upon opening a Citi Plus account and get another S$150 cash (total S$200) or an Apple HomePod mini (worth S$139) when you fund a min. deposit of S$15,000 within 2 months of account opening and maintain it for 4 months. Valid till 7 June 2023. T&Cs apply.
Receive your S$50 cash reward for opening a Citi Plus account in just two weeks!
Plus, enjoy up to S$450 cash and up to S$599 worth of exciting gifts when you join Citi Plus and apply for a Citi Cashback+ Mastercard. T&Cs apply.

How to make a CPF nomination
Once the groundwork has been laid, you're ready to make your CPF nomination.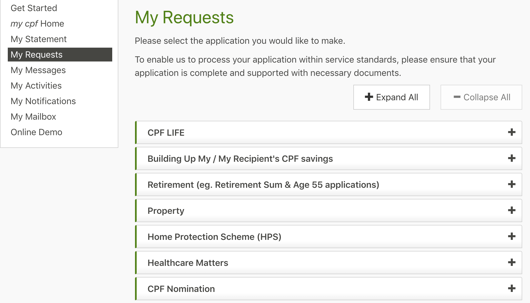 Step 1: Select your nominees and allocate the amount of your savings they will each receive
Step 2: Choose the type of CPF nomination for your nominee
Step 3: Use your Singpass by logging in to my cpf
Step 4: Select on My Requests
Step 5: Once there, click on CPF Nomination before selecting Make a CPF Nomination
Step 6: Follow the instructions on making an online nomination
Step 7: Once you're done, you will receive an email notification. Your nominees will also receive a notification (SMS/email) to witness your nomination. After they have done so, you will receive another email indicating your successful nomination.
Can I make changes to my nomination?
Yes, you can! Your nomination is not set in stone and you're able to change it at any time. This is understandable seeing as we go through different stages in life, such as marriage, having kids, and even divorce. You'll also want to swap out your nominees when they pass away.
Conclusion
As working adults, our CPF savings are accumulating as we speak. If you haven't given your estate planning much thought, it's probably time to start. As a first step, don't delay your CPF nomination. This prevents any potential hiccups along the way as your nominee receives your CPF savings.
---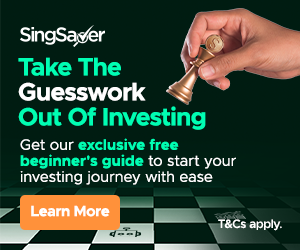 Start managing and saving money like a pro with SingSaver's weekly financial roundups! We dole out easy-to-follow money-saving tips, the latest financial trends and the hottest promotions every week, right into your inbox. This is one mailer you don't want to miss.
Sign up today to receive our exclusive free investing guide for beginners!
---
Read these next:
CPF Special Account (SA) Shielding: How You Can Perform This Retirement 'Cheat Code'
How Much Do You Really Need For Your Dream Retirement Lifestyle?
Pros And Cons Of Keeping Your Savings In Your CPF Special Account
Complete Guide To CPF LIFE: Facts, Myths And How To Make It Work Harder
A Complete Guide To CPF In Singapore