Being flexible and open-minded can help Singaporean newlyweds enjoy honeymoon destinations that won't break the bank.
Weddings can be such exhausting affairs - especially for the people at the centre of it all. A honeymoon is the perfect opportunity for exhausted newlyweds to bask in the glow of a newly minted marriage before having to tackle the challenges of married life.
Yet after coughing up for high wedding costs, the prospect of spending yet more money on an expensive holiday can be daunting.
When planning a honeymoon, newlyweds needn't blow a hole in their bank accounts, especially with a flexible and open-minded approach. Use these following tips to help you save money on honeymoon destinations around the world.
Honeymoon in Destinations with Weaker Currencies
As one of the strongest currencies in the region, the Singapore dollar can really stretch a long way if you use it right. The trick here is to be willing to explore off the beaten path.
Take for example the 3:1 exchange rate between the ringgit and the dollar. Not only was this good for the many weekend shopping and eating binges you courted your spouse with, it is also great for affordable yet luxurious honeymoon stays at top-tier seaside resorts in East Malaysia.
Of course, only a high-end resort will do for your honeymoon. Take your pick - Westin, Shangri-la or Four Seasons? You'll find that nightly prices here are significantly less that of an equivalent resort at the Maldives.

Travel During Off-Peak Season
If you really must retrace Frodo's journey and bear the One Ring - now on your beloved's hand - across Middle Earth (nerds), try to schedule your epic quest between June to October. That's New Zealand's traditional off-peak season for tourism, so you'll likely find savings on everything from hotels to restaurants to flights.
This applies even if you aren't traveling to visit imaginary friends. Your dream destination may be out of your budget during its most popular season, but prices could come down just enough to make it affordable during the off-peak period.
Research your intended locale to see if you can't squeeze it into your budget, if you give up a popular attraction or festival in exchange. Another few good reasons to travel during off-peak season - fewer tourists, shorter lines and (slightly) more relaxed immigration officers!
Visit Your Overseas Relatives
If you or your spouse have relatives living overseas who missed your wedding, plan to pay them a visit on your honeymoon. Not only will you be reviving a 19th-century British tradition, you could also save some money at the same time.
Staying with your relatives while overseas not only helps you cut down on hotel fees, you will also get a behind-the-scenes look at life in your host destination. Think home-cooked meals, secret haunts known only to the locals and alternatives to overrated tourist traps.
Make sure to reciprocate by bringing your relatives some gifts, or buying them a meal at their favourite family restaurant. You don't want to leave a reputation as a cheapskate!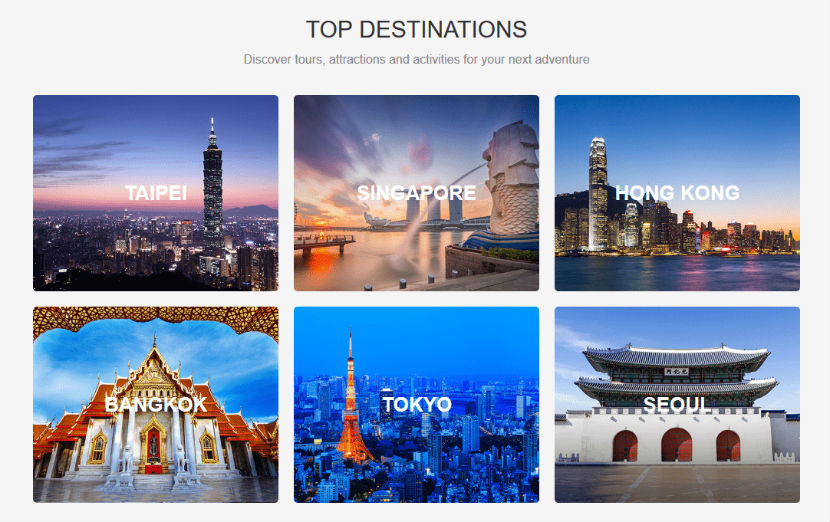 Use Apps to Create a DIY Itinerary
When you're on your honeymoon, every minute counts. You certainly don't want to waste time looking for things to do, or queuing up for tickets once you find them.
Attractions planner services such as Klook can help you plan the perfect trip by recommending popular attractions, and letting you pre-book admission tickets and/or transportation.
Don't underestimate the usefulness of such a service. You'll save yourself the hassle of finding your own way in an unfamiliar country (and the risk of incurring taxi fares if you get lost).
Plus you won't have to waste time queueing up for tickets when you get there, which means you can start enjoying the attraction immediately. You might even get free upgrades to express lanes, or other VIP perks.
Perhaps best of all, services such as Klook often offer discounts or special packages on transport fares and admission fees. This can leave you with more money for souvenirs, or a return visit to that awesome (but pricey) restaurant.
Don't Forget Your Credit Cards
One more way to save money on your honeymoon can be found in your wallets.
Don't forget to make use of your credit cards when planning your honeymoon, as you'll be missing out on many perks and rewards if you do.
The most straightforward way to save money is to cash in your air miles to redeem part or all of your airline tickets. Even if you don't quite have enough miles to cover the full flight, you still might be able to redeem time- and money-saving perks such as airport transfers, luggage allowance upsize or seat upgrades.
Another important (and often overlooked) perk of credit cards: free travel insurance. Currently, there are about 30 credit cards on the market that offer complimentary travel insurance, which is activated automatically once you charge your flight or trip to the card.
Travel insurance compensates you in the case of lost or delayed luggage or other mishaps, for which you'll need to spend money for replacements. It also covers you against travel delays, cancellations, accidents and other mishaps.
Simply using your credit card on your honeymoon rewards you - provided you stick to your budget and promptly clear your outstanding balance. For instance, if you use an air miles credit card overseas, you can be rewarded with bonus miles.
One such card is the Citi PremierMiles Visa Card, which boosts your earn rate to 2 miles per S$1 spent overseas. (You'll get 1.2 miles on the dollar for local transactions). For the month of Feb 2017, SingSaver.com.sg is giving an exclusive S$100 NTUC voucher to every successful applicant.
Cashback cards also shine here. With honeymoons costing upwards of thousands of dollars, you should take the opportunity to earn some serious cash rebates. For best results, choose a card that offers unlimited cashback, or one with a cashback limit high enough to reward you for your entire honeymoon bill.
Try using the American True Cashback Card to earn 1.5% cashback on your honeymoon spend. If you're new to the card, you'll get 3% cashback on the first S$5,000 spent within the first 6 months.
Read This Next:
Wedding Banquet Promotions in Singapore for All Budgets
You Can Use Endowment Plans to Save Money For a Wedding
---

By Alevin Chan
A Certified Financial Planner with a curiosity about what makes people tick, Alevin's mission is to help readers understand the psychology of money. He's also on an ongoing quest to optimise happiness and enjoyment in his life.
---