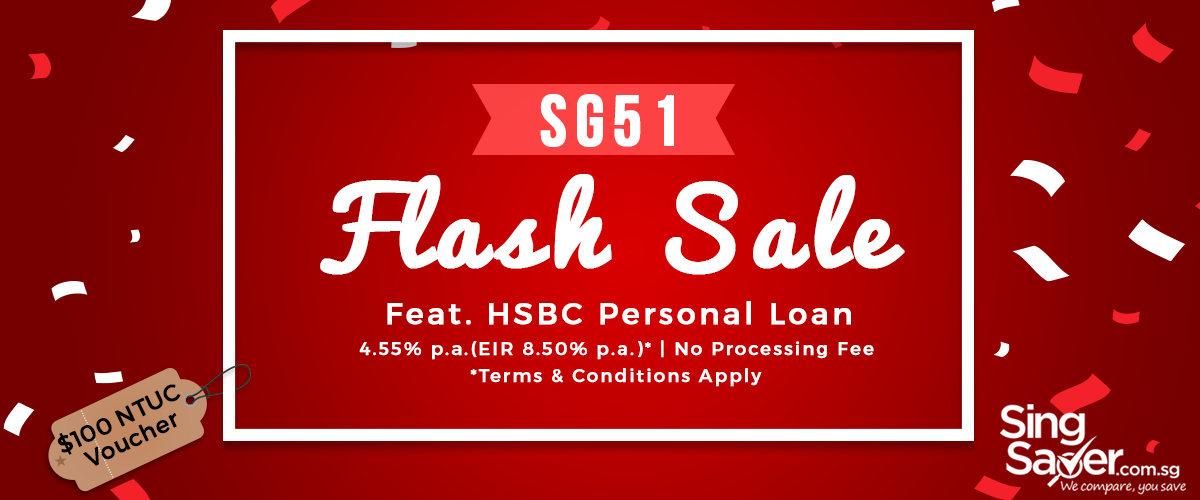 Welcome to SingSaver.com.sg SG51 Flash Sale!
Thought National Day promotions are over? Think again! SingSaver.com.sg is bringing you an exclusive SG51 Flash Sale! Receive a $100 NTUC voucher upon loan approval when you apply for HSBC Personal Loan on SingSaver.com.sg. This is on top of any additional cashback that HSBC is offering. Flash sale lasts from 18 August 2016 – 31 August 2016 – so hurry now!
Step 1: Click on the link below to apply! (Eligible only through the link below) 
Most Attractive Rate in the Market
HSBC is offering an exclusive rate as low as 4.55% p.a. (EIR 8.50% p.a.) for a two year loan tenor – exclusively only available on SingSaver.com.sg! Get up to $350 cash back and waiver of $88 processing fee!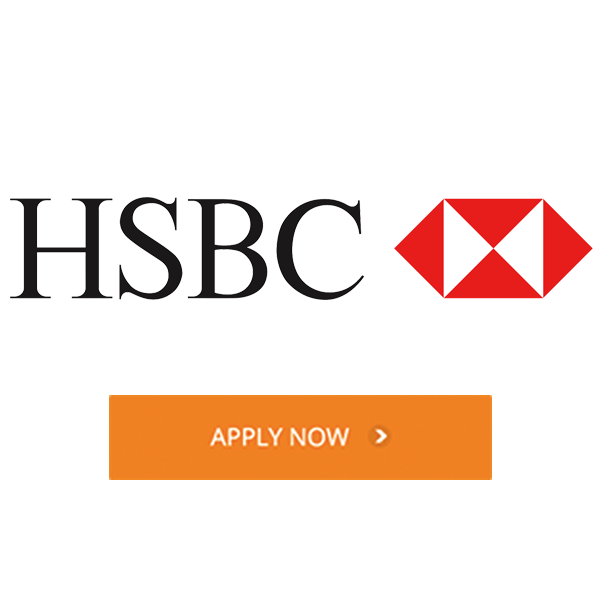 Step 2: Take a screenshot of the Thank You Page
Please see here for an example of the Thank You Page
Step 3: Fill in the form below
Fill in the form below to let us know that you have applied for the loan through SingSaver.com.sg. An acknowledgement email will be sent to you once the form is submitted. You must complete this step before 31 August 2016 to be eligible for this promotion – however you may email us the screenshot of the loan approval after 31 August 2016.
 Step 4: Send us an email upon loanapproval
Once your card is approved by the bank, drop us an email at info@singsaver.com.sg with your name with a screenshot of the loan approval (it could be an SMS, Email or letter) from the bank. Kindly note that your loan application has to be approved by the bank to be eligible for the S$100 NTUC vouchers 
This promotion has ended as of 31 August 2016.