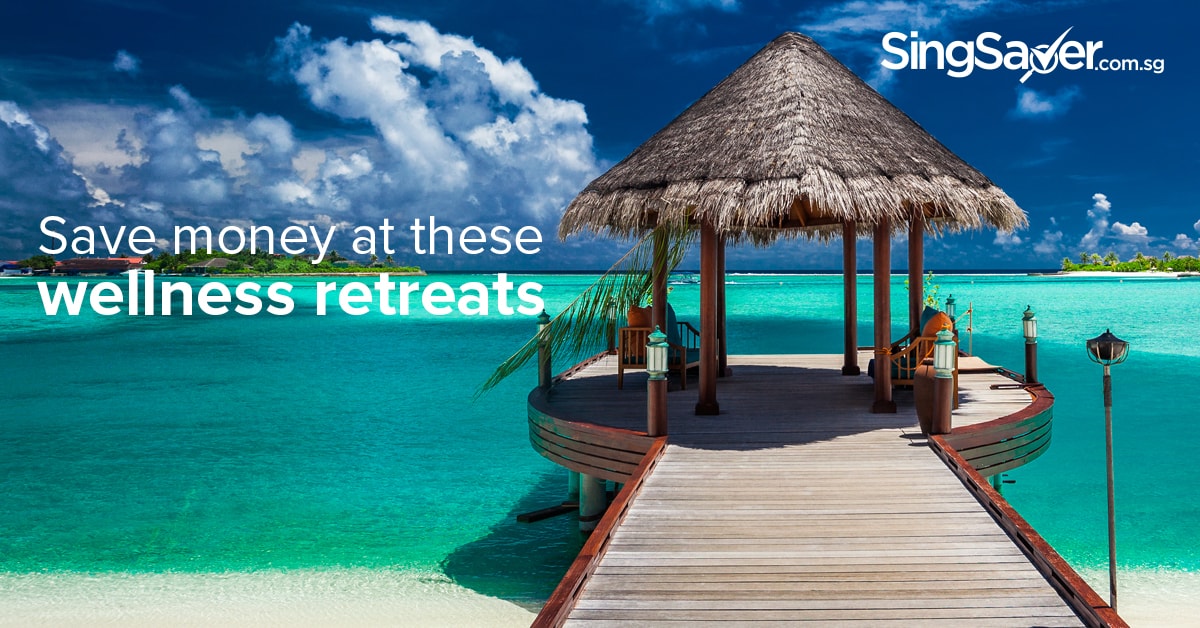 Treat yourself by checking into one of these highly recommended wellness retreats around the region — with not-to-be-missed special promotions to boot.
Arianna Huffington started a #SleepRevolution. The Dalai Lama advocates that we "look inside" in order to find happiness. And everyone else from kikki K's Kristina Karlsson to Gwyneth Paltrow inspires the rest of us to live with more mindfulness and consciousness. 
In a digital world that never sleeps, maybe achieving emotional well-being and balance is the new awakening. Perhaps, it is an area in our lives that we ought to invest a little more time, effort — and money — in.
So here's an idea: Check yourself into a health and wellness resort. We're not just talking about yoga and juice on the beach. More than just a simple spa break, wellness retreats are designed to address a number of specific ailments with customised programmes conducted by specialists to help you focus on things like detox, weight loss, stress reduction, anti-ageing to help strengthen your body, mind and soul.
Are these retreats extravagant? A little bit, but no more than your regular holiday. Consider this a necessary investment in yourself. After all, we need to truly unplug in order to recharge.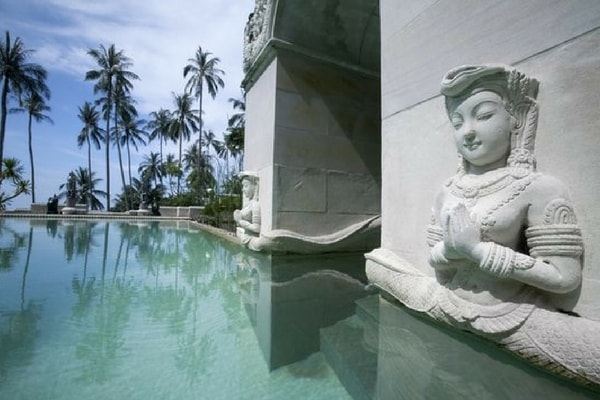 Koh Samui: Kamalaya Wellness Sanctuary
Set in a nurturing tropical location, Thailand's award-winning wellness sanctuary and holistic spa resort, Kamalaya, promises the experience of a life-enriching and tranquil hideaway. Their wellness programmes offer emotional healing and spiritual offerings whose quality and excellence have led to numerous awards for solving modern malaise like stress and burnout.
With a team of international naturopaths who work to customise your health programme, all there is for you to do is sit back, relax and be ready to be rejuvenated. www.kamalaya.com
Promotion: Kamalaya is offering bonus nights for repeat guests from now until April 30, 2017, as well as for first-time guests from March 13 to April 30, 2017. Guests will receive a tropical welcome drink, and enjoy complimentary access to scheduled activities like yoga, pilates, tai chi and qi gong.
Saving Tips: Book your air ticket with your Citi PremierMiles Visa Signature card to earn up to 10 Citi Miles for every S$1 spent on online travel bookings. You also get complimentary accident insurance coverage of up to S$1 million when you charge your full fare to your card.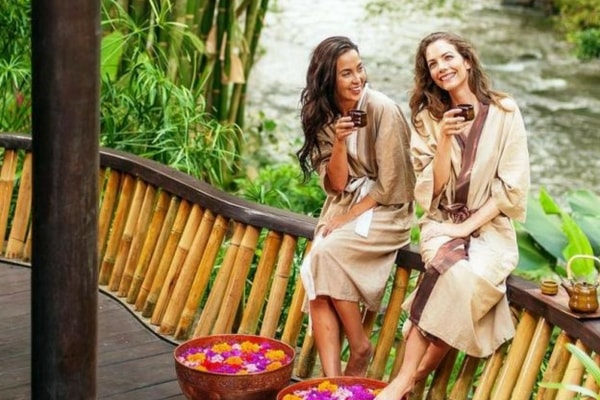 Bali: Fivelements
When you find yourself reaching for your iPhone to check your emails at 2am in the morning, it's time to check in to Fivelements. Indulge in an ultimate retreat at this serene and peaceful Balinese sanctuary. It delivers the perfect combination of healing, sacred arts and an organic menu that will surely restore balance in your being.
Here, you'll be encouraged to power down, let go of stress, and break less-than-healthy habits of the day-to-day and bring back balance through exercise, diet, massage and, yes, rest. www.fivelements.org/en/
Promotion: Book a two-night "Special Stay: Romantic Getaway" and receive one additional night free until March 31, 2017.
Saving Tips: Booking your flight or accommodations on Expedia to earn points, redeemable for your next trips. And do so via Shopback so you can earn up to 6% cashback.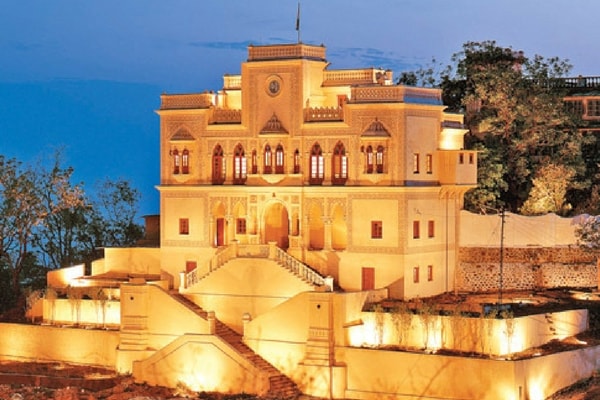 India: Ananda
"In the infinity of life take time out for the soul."
Ananda, located in the tranquil Himalayan foothills is an award-winning (it was voted by Condé Nast Traveller to be the "World's Best Destination Spa") luxury Ayurvedic retreat in India that will leave you breathless (not literally) with the enchantment of its surroundings. Amid its serene and opulent beauty, you will discover the union of body, mind and soul through traditional Ayurveda, Yoga and Vedanta with wellness experiences, fitness and healthy organic cuisine to restore balance and harmonise energy. www.anandaspa.com
Promotion: "Ladies' Getaway" offer. Book two or more rooms exclusively for ladies, for a minimum of three nights and receive a complimentary trip to Rishikesh to witness the "Ganga Aarti", one "Navgrah Pooja" ceremony and attend a special Ayurvedic cuisine class conducted by Ananda's executive chef. Returning guests enjoy an additional 15% discount on any wellness programme until April 15, 2017 and from October 1 to December 31, 2017.
Saving Tips: Book your retreat with your HSBC Visa Infinite Card to enjoy complimentary limousine transfer, insurance coverage, and expedited immigration clearance at key airports in Asia and unlimited access to 700 VIP lounges globally. Every S$1 spent on your trip will also earn you up to 2.25 air miles.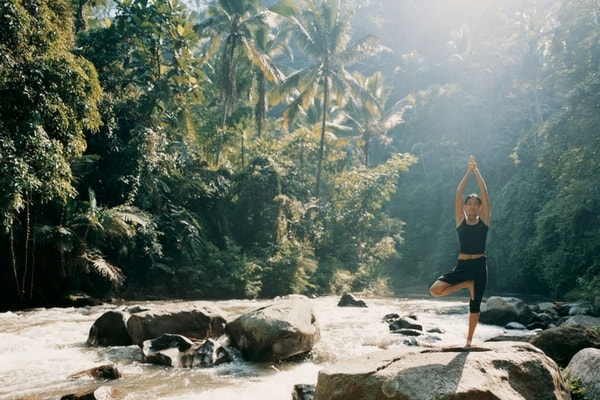 Bali: COMO Shambhala Estate
Nestled above a jungle-covered gorge in Bali, COMO Shambhala Estate is the perfect — and may we add, luxurious — escape from the stresses of daily life. COMO is well known for providing comprehensive lifestyle and curative programmes tailored to individual aspirations through a holistic 360-degree approach designed to harmonise mind, body and spirit.
If you're looking beyond relaxation and are serious about a lifestyle change for the better and healthier, this is your playground. Be the change you want to see in the world, right?
www.comohotels.com/comoshambhalaestate
Promotion: Book a five-night or 12-night stay on any Wellness Programme and receive an additional night, or two nights, respectively, on the house.
Saving Tips: ANZ Travel Visa Signature cardmembers get 2.8 miles for every S$1 spent for flight tickets on Jetstar. Don't have one? Apply to earn up to 25,000 bonus miles in the first month – one of the highest welcome miles being offered in Singapore today.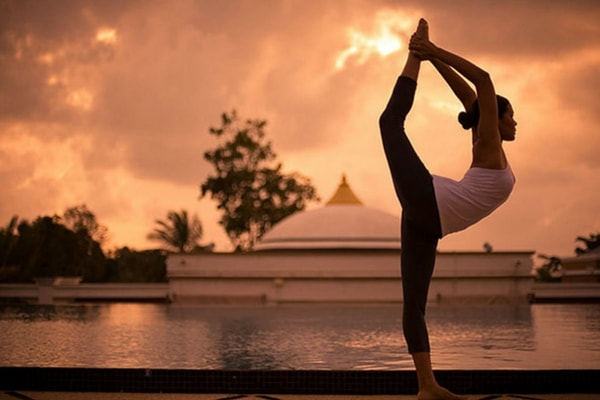 Koh Samui: Absolute Sanctuary
Absolute Sanctuary in Koh Samui brings a whole new meaning to the idea of detoxing. Featuring three expertly designed, signature detox programmes, they are very serious about giving you the ultimate cleanse — one, surely, that even goop would approve.
The Ultimate Detox includes colon hydrotherapy, which promotes effective and generally fast weight loss. The Living Foods programme is a more gentle approach with raw living foods with optional colon hydrotherapy. And then there's the Vegetarian plan for those new to detoxing and who want to focus on relaxing and yoga. Absolute immerses you in an all-positive, holistic and healing journey from the moment you arrive. Can somebody say ommm… www.absolutesanctuary.com
Promotion: In celebration of its ninth anniversary, Absolute is offering special rates from March 30 to June 19, 2017 for its Sanctuary Superior, Sanctuary Deluxe and Santuary Suites at 2,999 baht (S$121), 3,999 baht and 4,999 baht, respectively. Local taxes, and terms and conditions apply. Returning guests will also enjoy unlimited yoga classes, complimentary upgrade to deluxe room, a 60-minute welcome ritual massage, round-trip airport transfer exclusive for returning guests.
Saving Tips: Book on Hotels.com via Shopback to enjoy up to 9% cashback (up from 6% previously) for room only, inclusive of breakfast for two.  
Don't own a credit card yet? Use SingSaver.com.sg to compare air miles credit cards and find the best one for you. 
Read This Next:
Luxe Staycations from the Visa Luxury Hotel Collection
6 Credit Cards That Give Free Access to Airport Lounges

---

By Alexa Fang
Alexa is a pop-culture vulture. She lives to read, write and travel, and decided long ago that life is stranger than fiction. When she's having croissant, she thinks in French. "31 Rue Cambon" is her favourite address, and she believes that money one enjoyed spending is never money wasted.
---