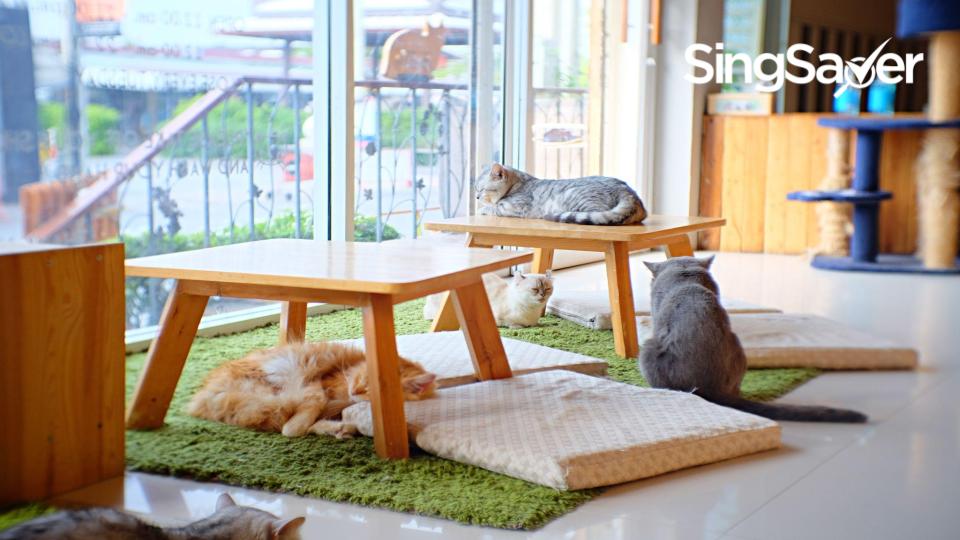 Curated, tried and tested by the budget queen of Singsaver, these full-day itineraries will definitely spruce up your dating life without breaking the bank.
"There's nothing to do in Singapore, unless you have money." Sounds familiar? I totally get you. Being a self-professed budget queen, I absolutely hate spending an exorbitant amount just to go on fun dates with my partner.
Lucky for you, I will let you in on my personal specially-curated one-day itineraries for couples who want a fun day out but have no idea what to do.
Here are some of my secrets to score unique dates with your partner at a fraction of the price, because I believe that all couples should enjoy the company of each other without having to spend too much money. Save this page and thank me later.
Last updated on 18 November 2021. Prices and promotions are subject to change without prior notice.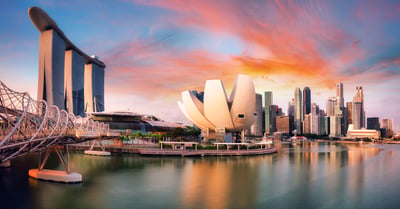 Full-day itinerary 1: Marina Bay Sands (MBS) area
Morning — Take a stroll down Gardens By The Bay (free)
Kickstart your day with a relaxing stroll at Gardens By The Bay. Drop by their most recent attraction, Serene Garden, which is largely inspired by the Japanese zen gardens. After that, explore the amazingly scenic (and insta-worthy) Heritage Gardens and Dragonfly and Kingfisher Lakes.
Lunch — Toast Box at The Shoppes at MBS (S$10~)
We may be in the MBS area, but there's still affordable food if you're on a budget. Head over to Toast Box at The Shoppes, where you can fill your bellies with these set meals.
Afternoon — ArtScience Museum (from S$6.30 per exhibition on weekdays)
Gaming enthusiasts are in for a treat at the ArtScience Museum (ASM). Check out Virtual Realms: Videogames Transformed, where you can immerse yourself in the realm of videograms through interactive and playful installations as you explore sonic landscapes and kaleidoscopic worlds.

Explore the multitude of exhibitions available currently, such as Future World — a series of digital and interdisciplinary art pieces — and Orchestral Manoeuvres, a compilation of sound art exhibits.

With an existing weekday promotion (Monday to Thursday) that lasts until 18 November 2021, adults get admission for only S$9.50. Young couples who are students (or adult couples who still have their student cards) get tickets for S$7 each, which is further reduced to S$6.30 if you're a Sands Rewards member.
Secret hacks for your MBS trip
Sign up for a free Sands Rewards Lifestyle Card to enjoy exclusive benefits when shopping at The Shoppes, such as dining cashback. You can use your accumulated Rewards Dollars to offset your shopping bill and parking fees
For budget-conscious couples, we'd recommend you go on this date on weekdays. Besides the promotional tickets at ASM, you can also enjoy weekday set lunches at prices that you don't usually get on weekends such as KOMA's two-course lunch set for S$48++ and LAVO's two-course lunch set for S$38++
Dinner — Suntec City/Marina Square (S$5~ at Food Republic )
Just a 15 to 20-minute walk away from MBS is Suntec City, a megamall with an endless list of affordable yet delicious food options. Whether it is the tender chicken wings at Jollibee, homely western cuisine at Astons or the rich gastronomic diversity at Food Republic, you and your S.O. are definitely spoilt for choice.

Make sure to sweeten your romantic (and budget-effective) date at LiHo at Marina Square, where signing up for LiHo's membership programme entitles you to a one-for-one drink voucher.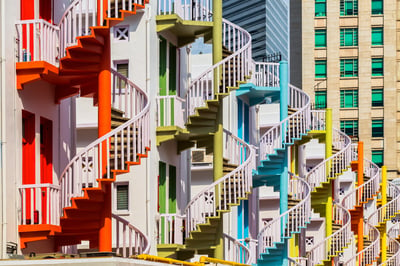 Full-day itinerary 2: A walk in town — Bugis, Dhoby Ghaut, Somerset and Orchard Road
Morning — The Cat Cafe (S$16 for two hours per person)
Starting at 10am, brighten your morning with warm purrs and feline bellies at The Cat Cafe, conveniently located near Bugis MRT.

With the company of your partner, pet and feed a litter of the cutest cats for S$16 each, which includes a complimentary canned drink and two hours to spend with the cats. Make sure to go on Tuesdays to Fridays (the cafe opens at only 3pm on Mondays) when it is less crowded for the best kitty experience.
Lunch — Mae Noi Thai Food, (S$5 to S$7 per person)
It is increasingly difficult to find food that is both authentically delicious and wallet-friendly. That is why Mae Noi Thai Food, a humble hawker store nestled in the third floor of Bugis Street, is so special. You can get main dishes such as green Thai curry, pad thai and pineapple fried rice for around S$5 each.
Afternoon — Window shopping at Bugis (free, unless you shop)
Bugis Street is the place to go for affordable shopping in Singapore, with a seemingly endless list of stores that specialise in accessories, clothing and cosmetics. Walk off your lunch here, and make fun of all the imitation ADLV tees that everyone seems to be wearing these days.
Evening — Walk to Dhoby Ghaut (free)
As the sun begins to set, take a romantic stroll through the streets of Singapore. Starting from Bugis, you can expect to pass historical landmarks and heritage sites such as Kwan Im Thong Hood Cho temple, Fortune Centre, NAFA and Sunshine Plaza (plenty of good food options here as well!). After passing by these sites, you'll find yourself at Plaza Singapura and Dhoby Ghaut MRT. Refer to this map for walking directions from Bugis to Dhoby Ghaut.
Dinner — Turk's Kebab (less than S$10 per person)
Located just outside Parklane mall, this standalone pop-up store serves cheap and savoury Turkish cuisine. While the store does not provide seating amenities, you can always sit by the steps of NAFA to have your meal. If sitting around in public is not to your liking, there are many other affordable eateries en route to Dhoby Ghaut.
Night — Walk to Somerset and Orchard (free) OR stay at Dhoby Ghaut and catch a movie (from S$8.50 per person)
If you still have the energy, continue your journey to Somerset and window-shop at Don Don Donki. For those looking to wind down and relax, consider catching a movie at any of the cinemas in town.

Golden Village offers weekday promotional prices (applicable on Mondays and Tuesdays), with tickets costing S$2 less for members. The good news? Golden Village membership sign-ups are free.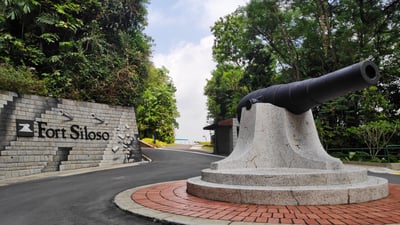 Morning — McDonald's at Vivo City or Harbourfront Centre (S$3 for Grab&Go breakfast per person)
We all know that Sentosa can be notoriously expensive. Seek comfort in McDonald's Grab&Go breakfast set that includes a McMuffin and coffee for only S$3 on weekdays.
After breakfast — HydroDash (S$20 per person), Fort Siloso Skywalk and Siloso Trail (free)
If you don't already know, heading into Sentosa by monorail and car is free. For drivers, consider parking near Sentosa Costa Sands Resort, which provides free parking.

Begin your afternoon at Palawan beach as you climb, slide and bounce around HydroDash, a floating aqua park. Tickets are S$20 per adult for one hour of play time, and it can also be redeemed using your SingapoRediscovers Vouchers (SRV).

For a free activity, you can opt to go on a self-tour around Fort Siloso, an integral vessel of WWII historical fragments. Expect to come across coastal guns, as well as wax figures of Japanese and British soldiers at the Surrender chambers. After that, explore the Fort Siloso Skywalk, a treetop trail 11 storeys aboveground.
Secret hacks for your Sentosa trip
1-for-1 Sentosa Fun Pass
For couples looking to engage in more activities in Sentosa, we'd totally recommend you to get the Sentosa Fun Pass.

Enjoy one-for-one Sentosa Fun Pass (60 tokens) when you apply promo code MC601X1 and pay with Mastercard, valid till 31 December 2021. This means you'll get 120 tokens for only S$60.

These 120 tokens can go really far as it can make up an entire day's worth of fun for two people. A sample itinerary that we tried and tested using 120 tokens (60 tokens per person) were:

Madame Tussauds (30 tokens)
Trick Eye museum (20 tokens)
Sentosa 4D AdventureLand (10 tokens)

With a wholesome and romantic experience for you and your partner, this Sentosa Fun Pass deal is one you should not miss out on.
Dinner — Don Don Donki at Harbourfront Centre
When you're done for the day, head back to the mainland and enjoy an expansive catalogue of fresh Japanese treats and delights for dinner at Don Don Donki. If you go there late enough, you might even score full meals at 60% off. Psst, there are actually many ways to save more money at Don Don Donki — read this article here.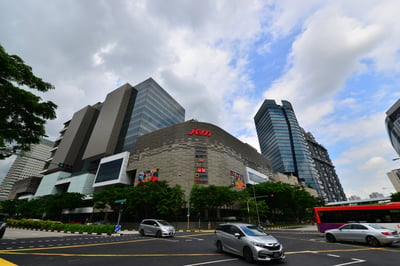 Full-day itinerary 4 — Journey to the west
Morning — JEM, IMM, Westgate, JCube and more (free, unless you shop)
Unknown to many, the west side of Singapore has a wide variety of shopping centres for enthusiastic bargain hunters. Jurong East is indisputably the Orchard Road of the west, boasting renowned brands such as Adidas, Charles & Keith, H&M, Victoria's Secret, IKEA and many more. Dining options? Practically limitless.

Visit IKEA's concept store at JEM and admire its many furnished exhibits of the ideal home. Share your hopes and dreams of the perfect BTO with each other while queuing for their famous hotdog buns.
Night — Ice Skating at Westgate (S$18 per person for two hour skating session and skate boots)
End your shopping spree with a round at Westgate's skating rink. For S$18, you'll get to rent a pair of ice skates and spend two hours in the rink.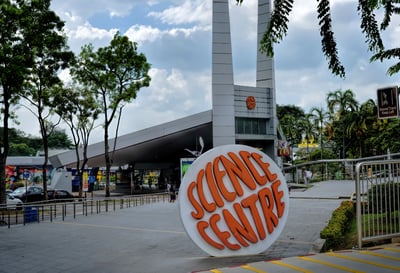 Full-day itinerary 5 — Journey to the west part 2
Morning — Science Centre Singapore (free on weekdays)
In case you haven't had enough of the west, here's part two. Pay a visit to everyone's favourite childhood hangout: Science Centre Singapore (SCS). Heighten your sense of intrigue as you discover SCS's vast collection of inventive and innovative exhibits.

Tickets to SCS are free for Singaporeans/PR during off-peak season (weekdays during school term, excluding public holidays and school holidays). Even if you go on a weekend, they're also incredibly affordably priced at only S$6 per adult. Of course, you'll have to pay additional for specials including Da Vinci, The Exhibition, Butterflies Up-Close and Omni-Theatre. But if you have yet to spend your SRV, you'd be glad to know that they're redeemable there.

SCS has two sessions: 10am to 1pm and 2pm to 5pm. To make full use of the day, we suggest that you come here first thing in the morning!
Lunch — Coffee Bee (less than S$10 per person)
Hop over to the malls featured above, or dine at SCS's Coffee Bee cafe for some Kopitiam fare.
Afternoon — Snow City (S$21 per person)
There is no better way to escape Singapore's humidity than to chill out at Snow City. Thrill-seekers should consider its sub-zero shooting area as you battle paintball markers with your other half or the icy bumper car arena. For S$21, you can enjoy one hour of snow play and a bumper car ride.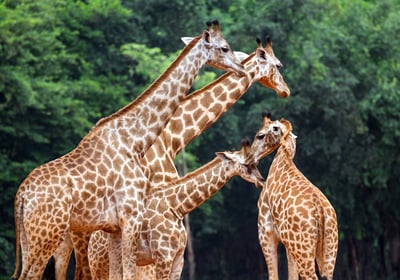 Full-day itinerary 6: One with nature in the day
Morning — Singapore Zoo (S$22 per person)
There is an ongoing promotion for HSBC cards at the Singapore Zoo and Night Safari that is perfect for couples. Type in promo code HSB1FOR1 here to be entitled to two tickets for only S$44.
Lunch — KFC (Rainforest Kidzworld)
With the myriad of food options at the zoo, you and your beloved can sate your appetite for delicious food and the wildlife experience. The most affordable eatery within the zoo would be KFC, located at Rainforest Kidzworld.
Night — Dinner at Springleaf Prata Place (S$5~ per person)
Located 10 minutes away from the zoo is Springleaf Prata Place, where you can both gorge on pratas after an exciting day!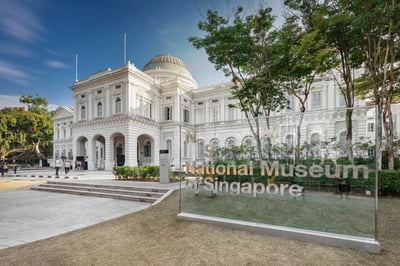 Full-day itinerary 7: Culture by day, nature by night
Morning — Museum Hopping (free)
Delve into the trove of ingenious artistic projects and exhibits as you explore the museums of Singapore. Together with your partner, dig deeper into our cultural past and present as both of you traverse the boundless realm of art.

Begin your cultural journey at the Asian Civilisations Museum and browse through ethnological fragments that stem from current and indigenous Southeast Asian cultures. From there, move towards the Singapore Chinese Cultural Centre to learn about the vibrant and uniquely Chinese Singaporean culture. End this enlightening tour at the National Museum of Singapore, where you can view and partake in their majestic installations.

Best of all? Entrance to these museums in Singapore are free — all day, every day.
Night — Night Safari (S$26.50 per person)
After 7.30pm, take a sneak peak into the life of nocturnal animals by heading over to the Night Safari. As mentioned earlier, you can utilise the fantastic promotion for HSBC credit card holders to enjoy one-for-one tickets.
Other full-day, one-place-only itineraries with admission tickets S$30 and under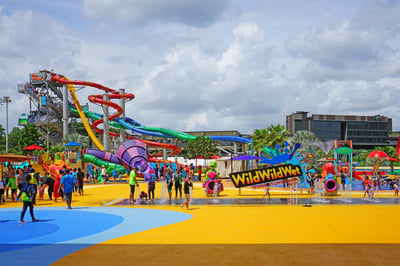 Time to get wild and crazy wet! Named the top 10 water parks in Asia, Wild Wild Wet has a multitude of exhilarating rides that will satisfy you and your partner's desire for adventure. NTUC Union members enjoy 30% off ticket prices with the promotional code WWWU30. You can also redeem Wild Wild Wet tickets with your SingapoRediscovers vouchers.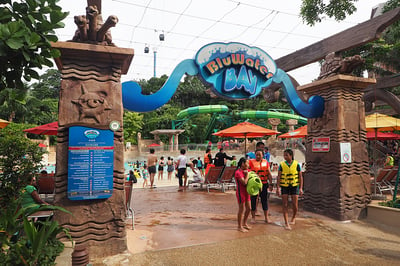 Adventure Cove is more than just a water park with slides. At an additional cost, you can also embrace Singapore's marine biodiversity — get up close with congenial dolphins, mellow rays and stealthy sharks as you learn more about them. With a Mastercard credit card, every purchase of a regularly priced ticket gets you an exclusive Mastercard free gift, a free treat and a S$5 Adventure Cove retail voucher (with a minimum spend of S$25).
Pro tip: Save more on your Adventure Cove tickets by keeping a lookout for one-for-one sales which happen quite regularly on travel websites such as Klook.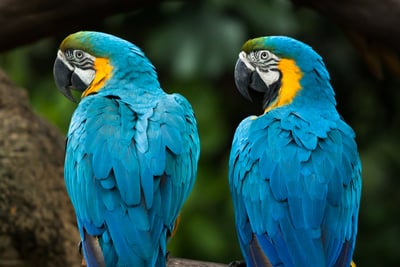 Boasting 500 birds from 135 species, Jurong Bird Park is an excellent avenue to engage in peaceful bird-watching, animal shows, walking tours and bird feeding sessions.

With the promotional code POSB50, POSB Everyday card holders get 50% off admission tickets, essentially making it a one-for-one deal if you bring your other half. This is only valid until 31 December 2021, so do make sure to visit soon. Regular tickets are priced at S$30.60 per adult.