From stunning caves to windswept beaches, heritage towns and historic cities, Asia has it all. Here are 10 of the most beautiful places and beaches worth a spot on your travel bucket list.
Best Travel Insurance Plans (2023)
Starr TraveLead Travel Insurance | Allianz Partners Travel Insurance | HLAS CovidSafe Travel Protect 360 | AIG Travel Guard® Direct | FWD Travel Insurance | Singlife Travel Insurance | Sompo Travel Insurance | MSIG TravelEasy | Etiqa (TIQ) Travel Insurance | Tokio Marine TM Xplora Plus | Ergo Travel Protect
One of the most compelling reasons to travel is the chance to explore someplace beautiful. And Asia, being blessed with some of the most diverse ecosystems and rich cultures on the planet, certainly has no lack of gorgeous locations and spectacular sights to offer.
Take, for example, these 10 places, which have won legions of fans from around the world.
2. Goa Jomblang Cave, Indonesia
3. Jiufen Old Town, Taipei, Taiwan
4. Pink Beach, Komodo National Park, Indonesia
10. Bukchon Hanok Village, Seoul, South Korea
---
1. Hoi An, Vietnam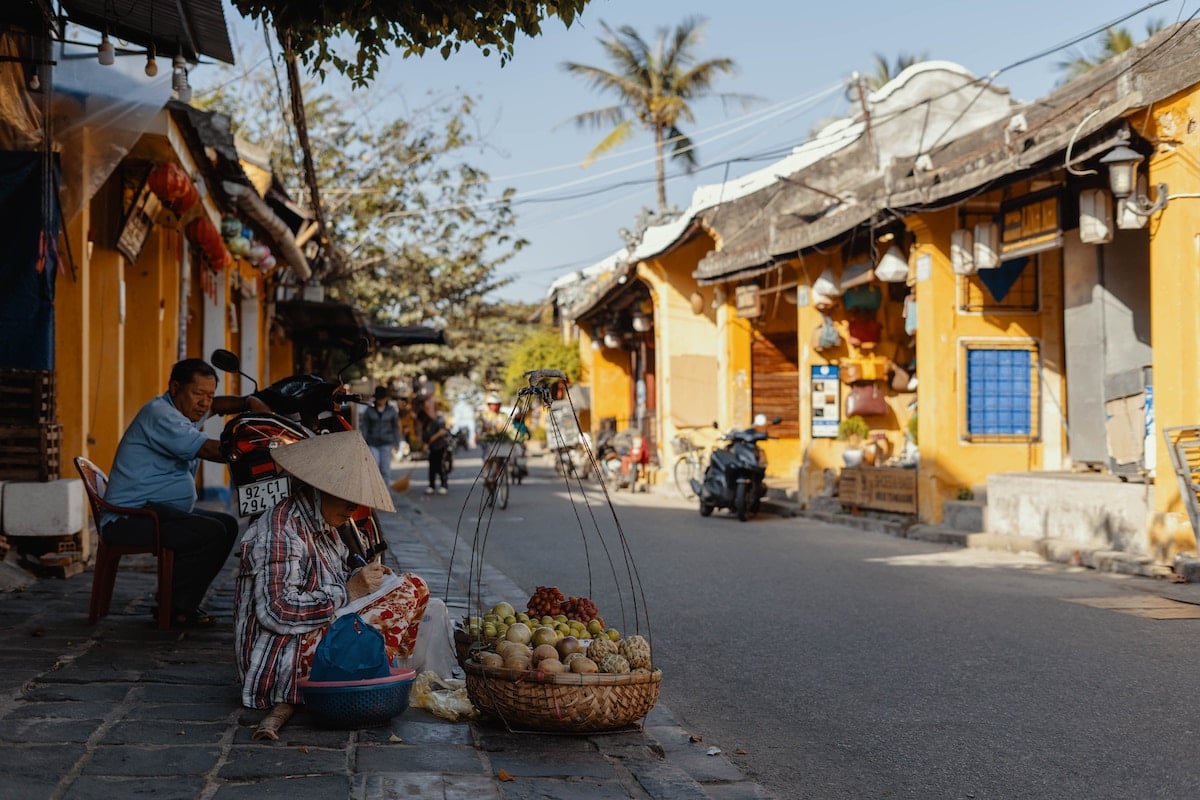 A gorgeously preserved 15th century seaport town, Hoi An offers a heady mix of colourful streets, vibrant atmosphere and delicious Vietnamese cuisine.
Blessed by a variety of cultural and architectural influences from around the world – most notably, China, Japan and Europe – the town exudes a timeless charm that you won't soon forget. Think paper lanterns hung across paved alleyways between timber-framed low-rise buildings.
It's no wonder that this UNESCO World Heritage Site is lauded as one of the most beautiful places to visit in Asia.
Best time to visit: The dry season between February to April. This is when the weather is most comfortable, with moderate temperatures, low humidity and low rainfall.
---
2.
Goa Jomblang Cave, Indonesia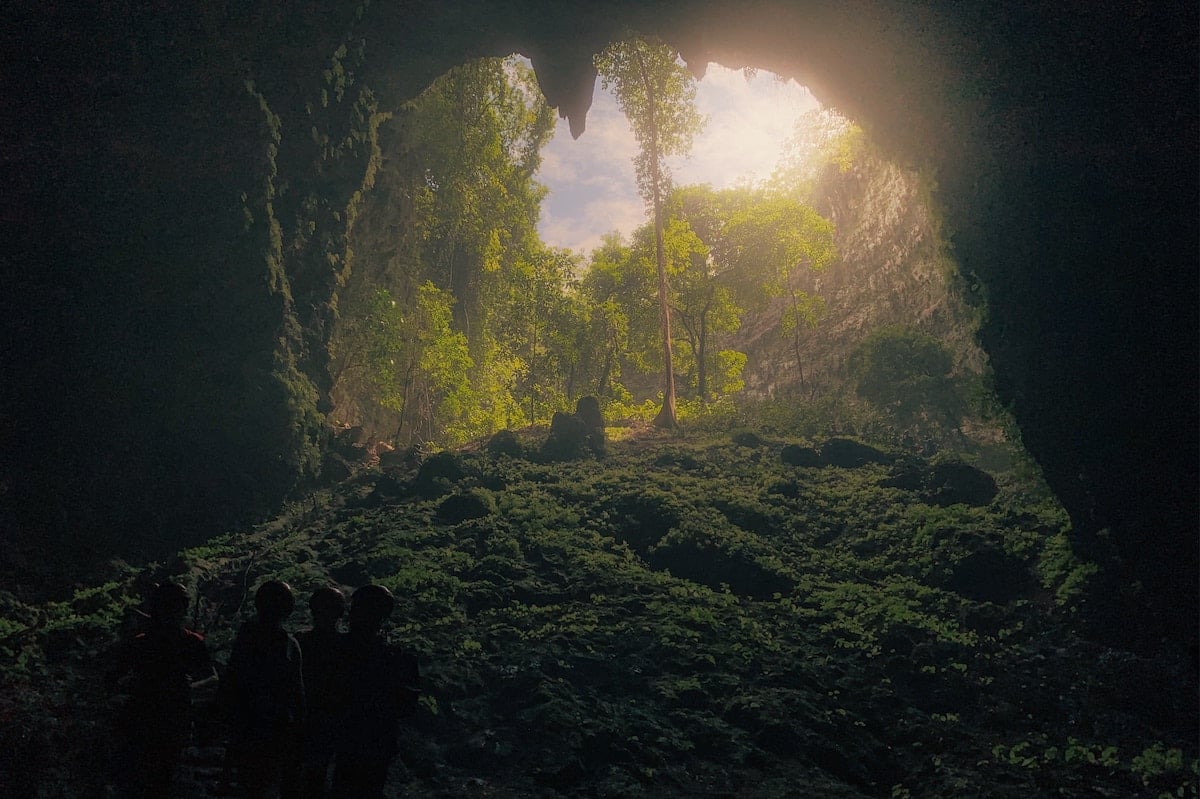 A stunning cave system located south-east of Yogyakarta, Goa Jomblang Cave is a dream destination for photographers, nature lovers and thrillseekers.
Being a sinkhole cave, the only way in is down – which means you'll be lowered via a rope harness all the way to the bottom. Then, hike over to Grubug Cave to witness the magical sight of sunlight streaming in from up high.
Best time to visit: Between April and December. Also, you'll want to get off to an early start, as the number of visitors allowed per day is capped at 80.
---
3. Jiufen Old Town, Taipei, Taiwan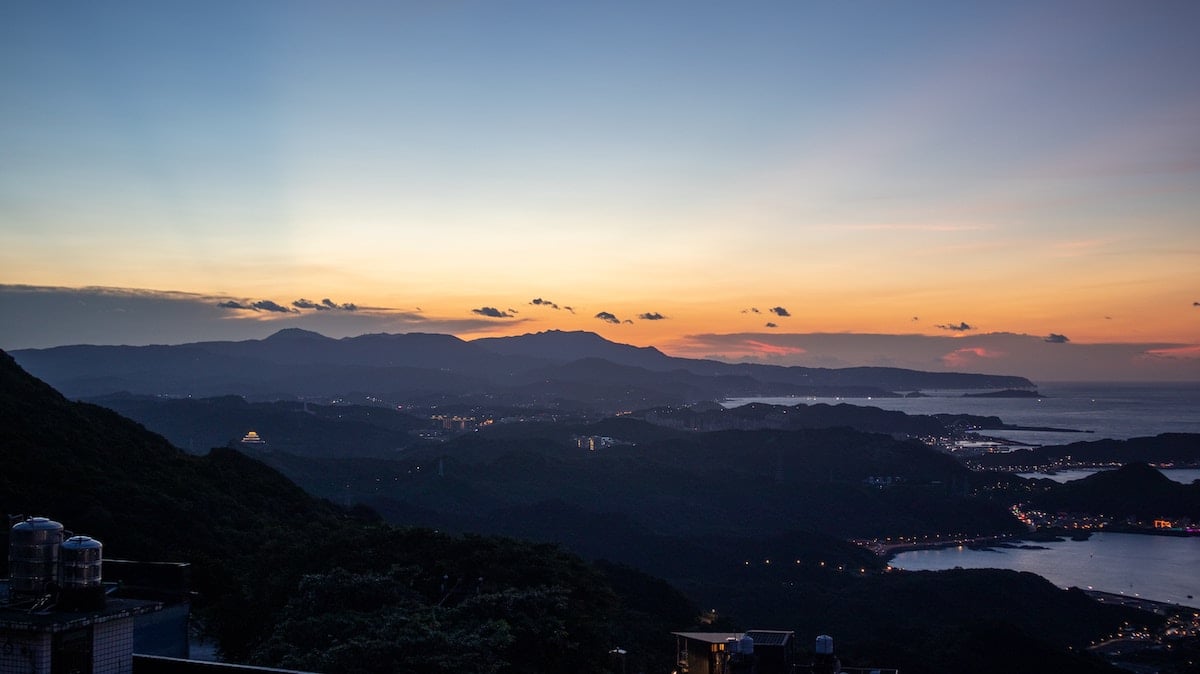 Located on the outskirts of Taipei, Jiufen Old Town is one of Asia's most beautiful – and popular – places to visit.
The hilltop town is known for its gorgeous centuries-old heritage buildings, snaking cobblestone walkways, rough-hewn stone steps and pastoral views – framed by the sea in the background.
Explore the winding trails to find souvenir shops, tea houses, eateries and endless photo opportunities.
Best time to visit: November to April. Taipei's mild weather makes Winter and Spring the best seasons to visit. If you have the time, book a night's stay at a guesthouse or B&B to witness lantern-lit Jiufen by night.
---
4. Pink Beach, Komodo National Park, Indonesia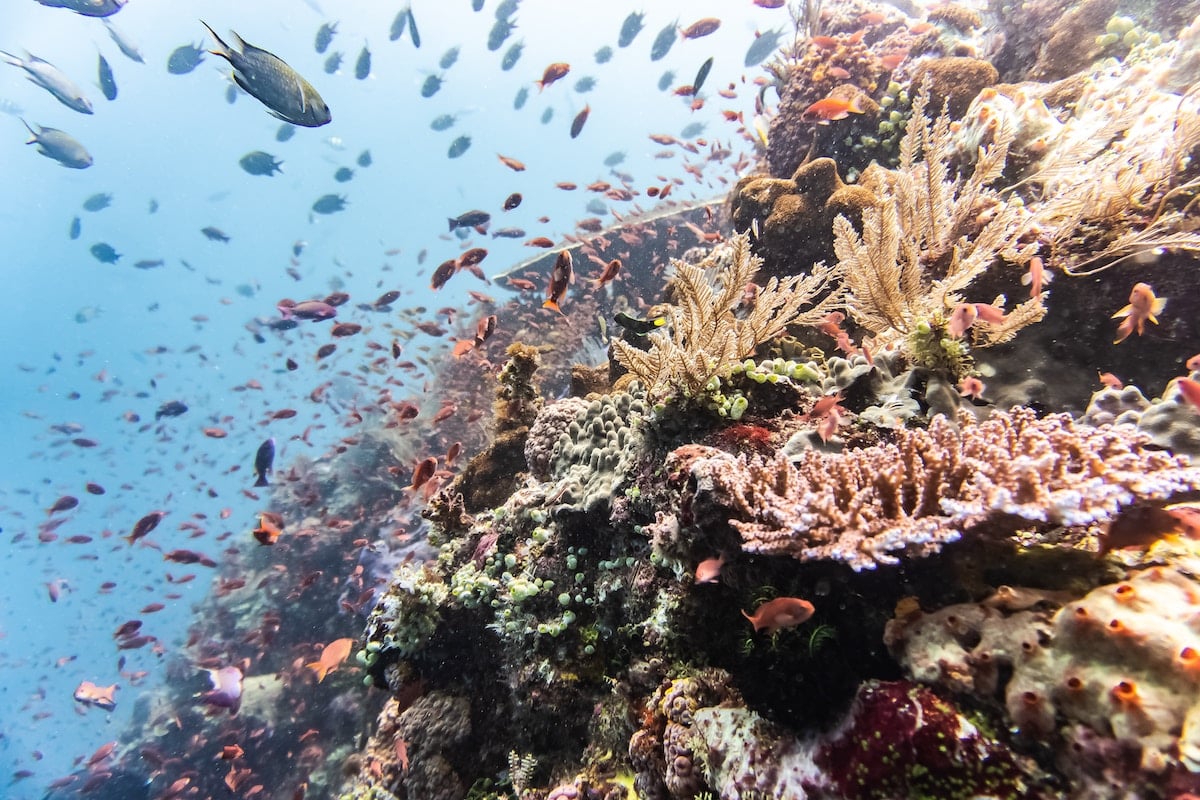 With its striking pink-hued sand – caused by the presence of reddish-shelled microorganisms known as foraminifera, found in only seven beaches around the world – Komodo National Park's Pink Beach certainly qualifies as one of the most beautiful beaches in Asia.
But the unusually-coloured sand is not the only reason to visit – the location also offers up sapphire-blue waters and a teeming underwater ecosystem filled with corals, seagrass and graceful manta rays.
Best time to visit: April to June, just after the monsoon season, and before the tropical heat becomes too overbearing. Alternatively, try visiting between September and November for manta ray and whale watching in moderate weather.
---
5. Railay Beach, Thailand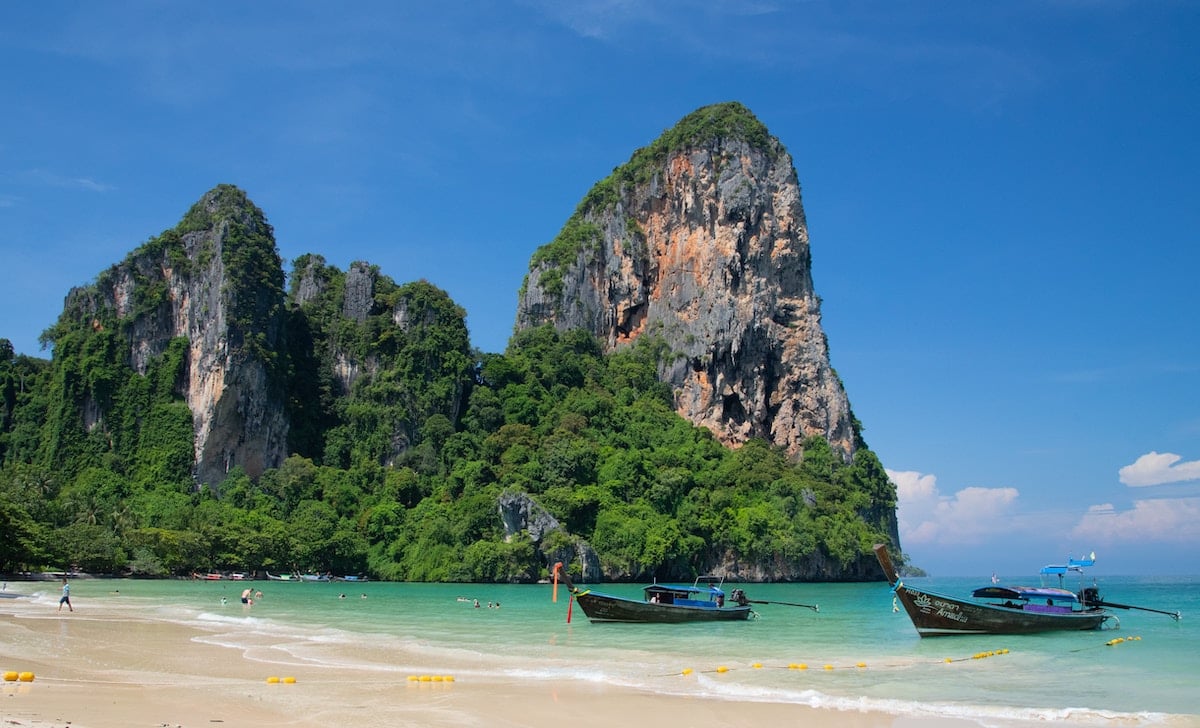 Blue skies, crystal-clear waters, powder-fine sand, and imposing limestone formations rising out of the water in the distance – this spectacular sight is what awaits you at Railay Beach.
Located just a 20-min boat ride away from Ao Nang Beach. Krabi, Railay Beach remains one of the best-kept secrets among beachgoers in Thailand.
The serene location makes for a great place to chill by the beach, but also offers options for cave trekking, hiking, and mountain climbing.
Best time to visit: The recommended months to visit Railay Beach is between November to March, so as to avoid the worst of the tropical weather. Outside of this period, you may encounter high daytime temperatures or heavy rainfall.
---
6. Jaipur, India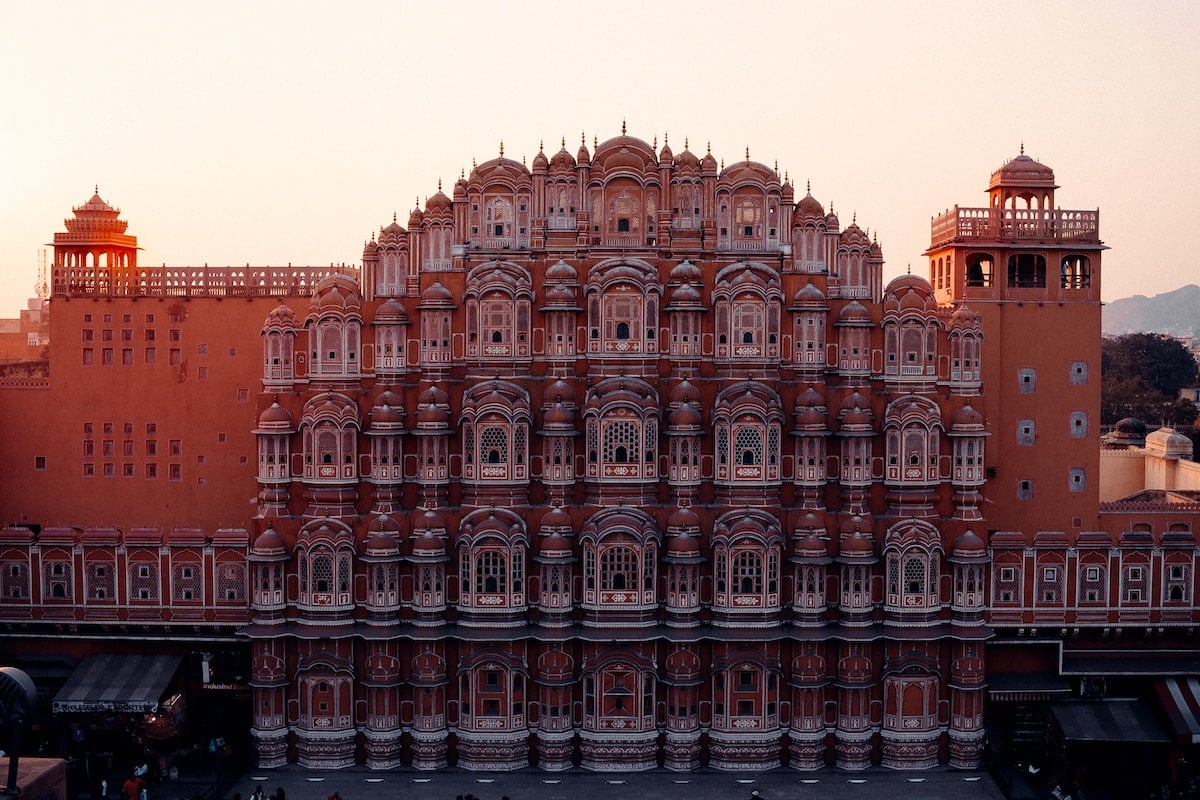 The capital city of the state of Rajasthan, Jaipur is home to several pink-hued buildings, earning it the nickname, "The Pink City". These historic sandstone structures, collectively known as the Old CIty, inherited their lovely hue when they were painted in honour of Prince Albert's visit in 1876.
The colour has become a mainstay of the city's identity, highlighting the city's forts, walls and markets in a way like no other.
Best time to visit: Jaipur is best enjoyed during October to March, when cool breezes and moderate daytime temperatures prevail, although the nights can get quite cold. Alternatively, July to September offers warmer temperatures, but watch out for monsoon rains around August.
---
7. Nyang Nyang Beach, Bali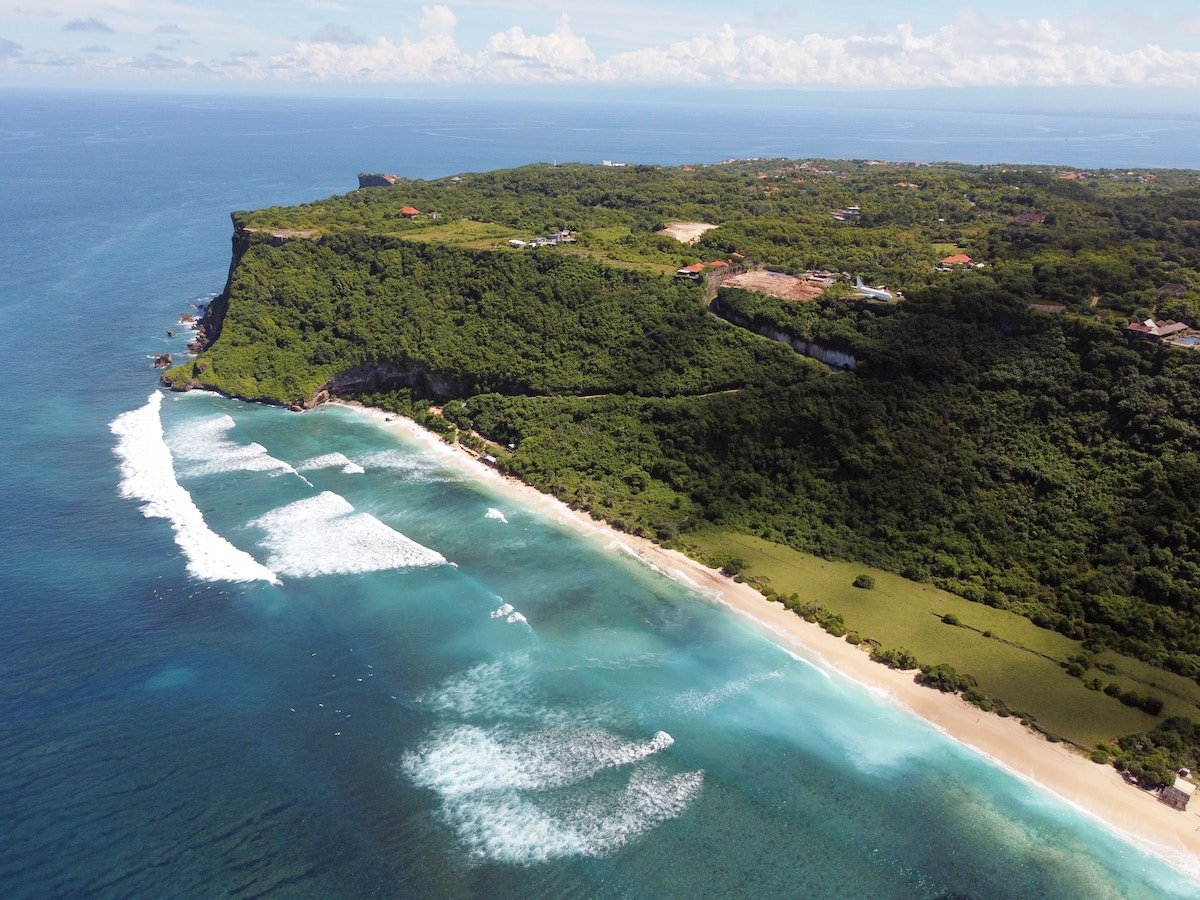 Nyang Nyang Beach sees fewer visitors than most other beaches on Bali, mainly thanks to the long trek down a cliffside necessary to get to this secluded beach.
But as with the best hidden beaches, Nyang Nyang rewards with its wild character and stunning beauty.
Here you'll find over 1.5 km of fine white sand, along with pounding sea waves, graffiti-covered shipwrecks, natural reefs, and lush cliff sides, marking Nyang Nyang as one of the most beautiful hidden beaches in Asia.
Best time to visit: Plan your visit between May to September if you want to avoid wet weather. Bali's rainy season runs from October to April, with December and January being the wettest months.
---
8. Arashiyama, Kyoto, Japan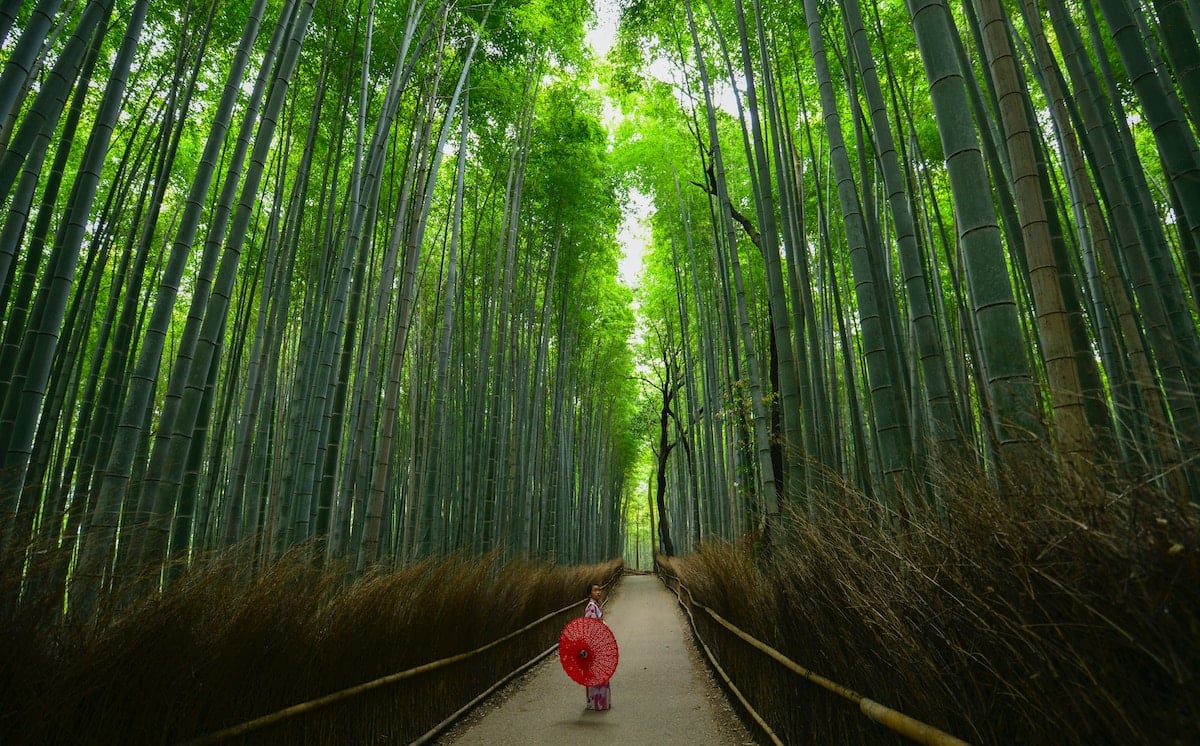 Located in the western outskirts of Kyoto, Arashiyama ranks as one of Asia's most beautiful places for its historic temples, lush bamboo groves, conservation buildings and abundant natural beauty.
Perhaps one of the location's most famous features are its bamboo grove walking paths – flanked by endless rows of bamboo trees – which has become a must-visit for the Instagram crowd.
Providing further photo ops are the Saga-Toriimoto Preserved Street and its restored pre-war buildings, and the stately Tenryuji Temple and Daikakuji Temple.
Best time to visit: Early April is a good time to visit, as the area's cherry trees would be in bloom. For fall colours, try visiting during mid-November.
---
9.
Mount Fuji, Japan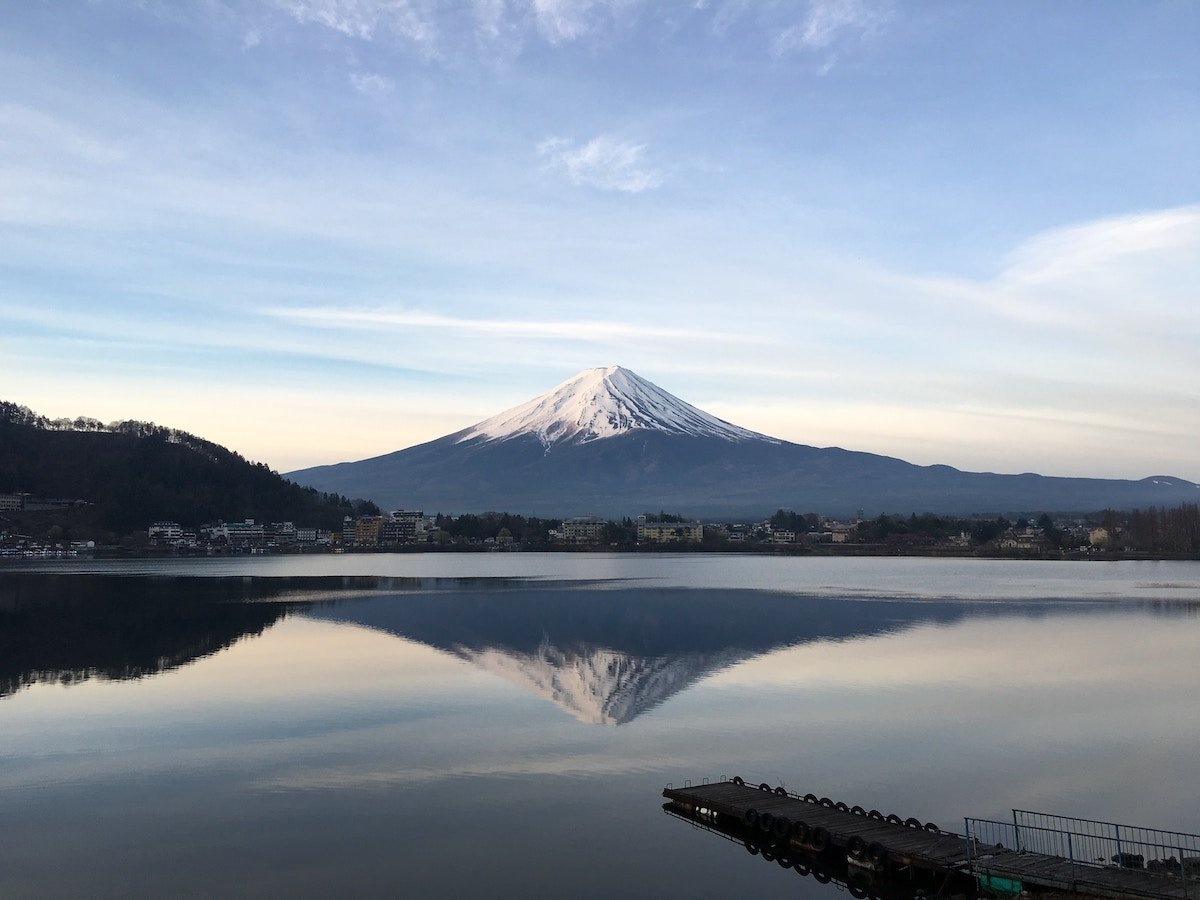 Graceful, magnificent and awe-inspiring, Mount Fuji is undeniably one of the most attractive places in Asia, and well worth a visit or ten.
There are many ways to admire Japan's most iconic landmark.
On a clear day, you can spot the volcano from Tokyo and Yokohama. You can also enjoy views of Fujisan on the shinkansen from Tokyo to Osaka, as you approach Shin-Fuji Station about 40 minutes into the journey.
But to thoroughly immerse yourself in Mount Fuji's quiet beauty, plan a day trip to Fuji Five Lake, which is located on the northern foot of the mountain.
Best time to visit: Mt Fuji is open for climbing during July and August, so plan your visit accordingly if you're planning an ascent. Otherwise, Fuji Five Lake is best enjoyed during autumn.
---
10. Bukchon Hanok Village, Seoul, South Korea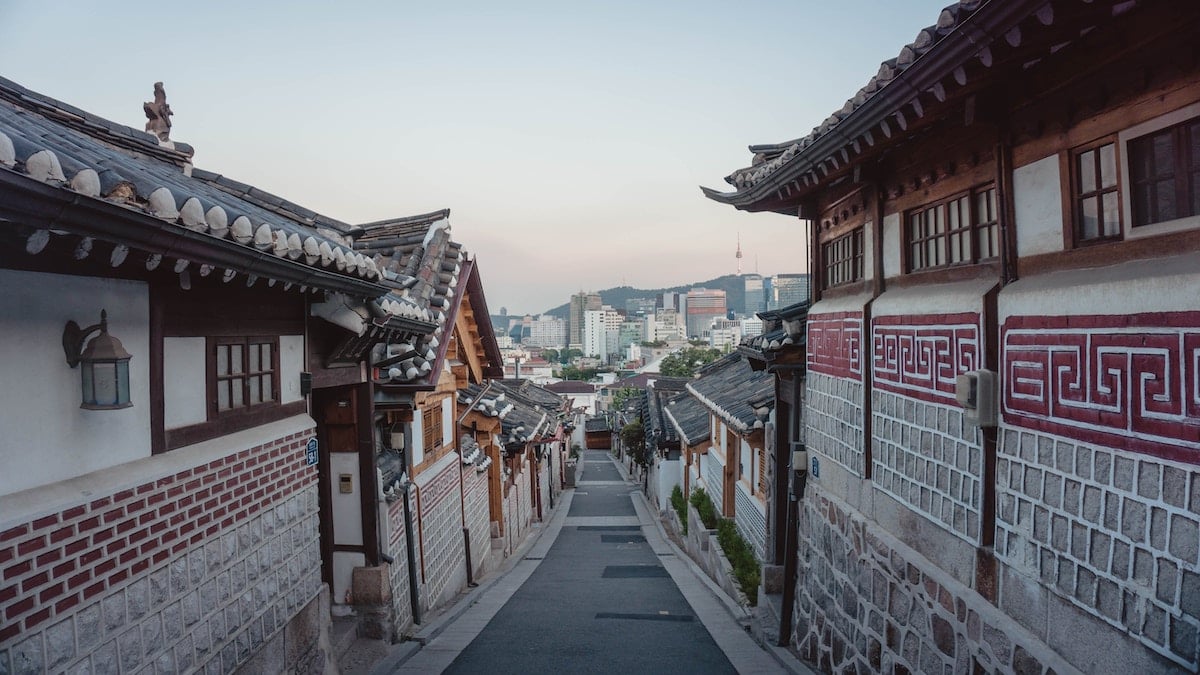 Bukchon Hanok Village is a charming, well-preserved village found in the heart of cosmopolitan Seoul. This juxtaposition only adds to the allure of Bukchon Hanok, which is made up of over 600 traditional Korean houses, many of which are actual private residences.
This is where you can still find a slice of Old Seoul, with residents going about their business dressed in traditional hanboks, weaving between ancient homes and historic streets.
These idyllic scenes, harkening back to simpler times, have caught the eye and imaginations of fans around the world, inspiring a growing recognition of Bukchon Hanok as one of the most beautiful places to visit in Asia.
Best time to visit: Generally, between March and May, and September to October are considered the best times to visit, as you're more likely to encounter ideal weather conditions.
---
Read these next:
Best Annual Travel Insurance Plans In Singapore (2023)
10 Overseas Accommodation Safety Tips For Solo Travellers To Follow
Exploring the World Alone? Here are 20 Travel Tips That Every Solo Traveller Should Know
Travel Insurance Guide: Five Things All Travellers Must Know
Jeju Travel Guide 2023 – 5D4N Itinerary, Attractions, Experiences and More