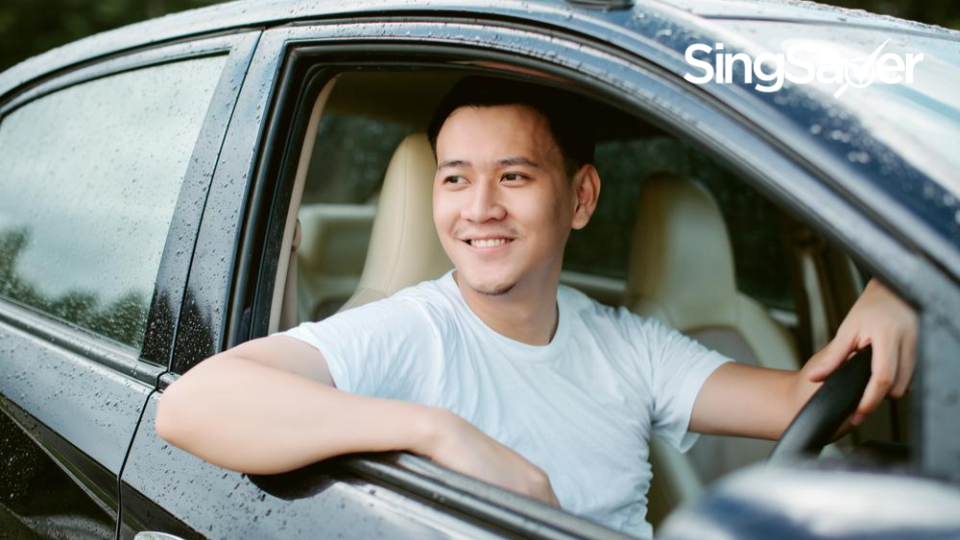 Owning a car can be a dream for some. Here are some car loans you can consider to help you make your dream a reality.
Singapore is one of the most expensive places in the world to own a car. An entry level Japanese-make family sedan would already cost upwards of $100,000 – that's about 30% of a three-room HDB flat!
Unless you have a secret five-figure stash of cash squirreled away, most car owners would have to apply for a car loan. As with most loans, the important considerations are the interest rates, the maximum amount you can borrow and the loan tenure. With car loans, a difference of 0.5% interest rate can amount to several thousands of dollars in extra interest paid, so it's worthwhile to do your research before committing to buying a new or used car.
In Singapore, you will also need to be familiar with terms like COE (Certificate of Entitlement), OMV (Open Market Value) and PARF (Preferential Additional Registration Fee), which all relate to and contribute to the price tag of a car, be it new or used. Here is a summary of the best car loans in Singapore.
Best Car Loans in Singapore
Best Car Loans 2020

Best For
Car Loan
Benefits
Car buyers who need only a small loan amount
UOB Car Loan
Lower minimum loan requirement
Competitive interest rate for new cars
Digital loan applications
OCBC Car Loan
Fast and secure digital application and updates of the process
Good for purchase of new cars from car distributors or parallel importers
Best for Lower Loan Quantum: UOB Car Loan
If you already have a stash of cash and require a car loan to plug the gaps, UOB would take the front seat.
The UOB Car Loan allows applicants to finance the car at a maximum of 70% of the purchase price. But for those who might already be able to finance the bulk of it on their own, and have no need to max out the loan quantum, the minimum loan amount is slightly lower than average at $10,000. This works out in favour of your credit score too, as you get to keep your debt commitment relatively low.
It currently offers car loans with an interest rate of 2.68% per annum for new car buyers (2.78% for used cars that are 10 years and under) who apply online. You won't have to go through the hassle of sifting through income documents; simply log in to your SingPass and complete the paperless application at the car dealer using MyInfo. The process promises to take no more than 10 minutes and you get instant approval if the application is successful.
Best for Digital Application for New Cars: OCBC Car Loan
If you are one of those who fancy the smell of leather in a new car, OCBC's Car Loan could help you fulfill your car ownership (and olfactory) needs a little quicker.
Similar to standards on the market, it allows you to finance up to 70% of the car's purchase price, with tenures up to 7 years. It prides itself on its quick and secure digital process of applying for your car loan; after initiating an application with your car dealer, you'll be sent a digital application form via SMS and you'd only have to conveniently pre-fill via MyInfo. Exactly zero paper documents are needed on your part. Upon approval, you'll sign the hire purchase digitally before collecting your car keys.
The minimum loan requirement is $30,000. OCBC also offers car loans for buying used cars, but at an interest rate of 2.98% per annum.
Before selecting a car loan, you can also compare car loans on SingSaver.
Read these next:
Buying an Electric Car in Singapore: A Complete Guide
Best Personal Loans In Singapore With The Lowest Interest Rates (2020)
This Is How Much You Can Borrow From Different Loans In Singapore
5 Tips To Save Big On Your Next Car Purchase
Car Insurance: What You Need To Know And How These 5 Factors Determine Your Car Insurance Premium