How much would it cost you to get behind your own steering wheel in Singapore? It definitely involves more than just looking at the Certificate of Entitlement and Open Market Value figures. SingSaver runs every necessity to help you get the car of your choice.
We give you a complete breakdown of owning a car in Singapore. At a glance, here's what you need to know:
How to own a car in Singapore
Getting a driver's license
Buying a car in Singapore
How do you bid for a Certificate of Entitlement (COE)?
Car insurance
Car loan
Vehicle inspection
How much is road tax in Singapore?
Petrol prices in Singapore
Getting a driver's licence
The first thing you need before owning a car is a driver's licence. Here's how to get one:
Pass a Basic Theory Test
Apply for a Provisional Driving Licence
Learn to drive in a driving centre or with a private driving instructor
Pass the Final Theory Test
Pass the Practical Driving Test
Get your driver's licence
It sounds like a long list of to-dos, but let's break it down, part by part.
Pass a Basic Theory Test
Before taking your Basic Theory Test, it's best to study the Highway Code and the BTT book, which you can purchase online. When you think you're ready, make a reservation for a Basic Theory test at any of these three driving centres. Keep in mind that there will be a S$6.50 fee for the test.
Comfort DelGro Driving Centre
Address: 205 Ubi Avenue 4, Singapore 408805
Tel: +65 69788199
Bukit Batok Driving Centre
Address: 815 Bukit Batok West Ave. 5, Singapore 659085
Tel: +65 65611233
Singapore Safety Driving Centre
Address: 2 Woodlands Industrial Park E4, Singapore 757387
Tel: +65 64826060
Apply for a Provisional Driving Licence
Once you've taken the Basic Theory Test, apply for the Provisional Driving Licence online with your Singpass account. There is a S$25 fee to be paid over the counter at the Woodlands Test Centre (with NETS or a cashcard).
Learn to drive in a driving centre or with a private driving instructor
As mentioned above, there are three driving schools in Singapore – Singapore Safety Driving Centre, Comfort DelGro Driving Centre, and Bukit Batok Driving Centre. You will follow a fixed syllabus before you can take the next driving test.
According to the Bukit Batok Driving Centre's Class 3/3A Driving Course, you need to pay for a number of things, such as a vehicle rental fee (S$214), enrolment fee (S$96.30), theory (S$17.12), practical lessons (up to S$77.04), and a practical test fee (S$33).
Pass the Final Theory Test
You are required to attend a few Final Theory Practice classes (some centres recommend four classes) and do a Theory Evaluation before taking the Final Theory Test. Once you pass this test, you may take the Practical Theory Test.
Pass the Practical Theory Test
Before taking the Traffic Police Practical Test, you need to attend a few classes, practice lessons, an auto transmission lesson, and practice with a driving simulator. You could opt for a private driving instructor to save on costs.
Get your driver's licence
By this time, you would have passed all your tests. Kudos to you! All you need to do is pay S$50 at the driving centre.
The overall cost for a driver's licence in Singapore is about S$1400 - S$2800, depending on the number of lessons and type of course you're applying for.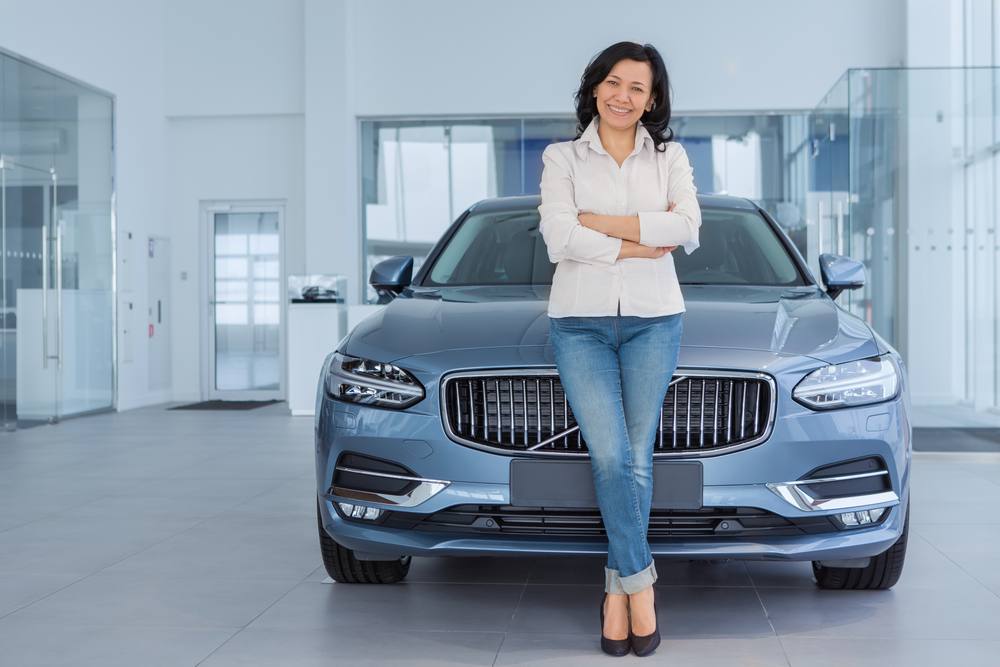 Buying a car in Singapore
Now that you have the most vital item to get behind the wheel, you are ready to get your own car. And let's be honest, buying a car in Singapore isn't a cheap affair, but with the right deals, you could get an affordable rate.
Cost of owning a car in Singapore that's new
Although a brand new car would cost more, you're getting a car straight from the manufacturer. Thus, you will have warranty, and while the coverage differs per brand, it tends to fall in the three-year or 100,000 km-driven capacity range.
A car's manufacturer warranty - what you should know
Here are important coverage that you should look for in a brand-new car's warranty:
Powertrain (engine, front-wheel and/or rear-wheel drive system, transmission)
Seatbelts
Exterior (paint, doors, windows)
Air-conditioning
Rust perforation
24-hour road assistance (this is more of a value-added service)
What else should you know about your car's warranty?
While most brands may have promos for unlimited warranty, it's best to carefully read fine print to know the complete coverage.
Take note that modifying your car during its warranty period may risk your warranty coverage. These modifications include:
Installing non-genuine car parts
Failures caused by car modifications
Odometer alteration
Failures due to abuse and misuse
There are a multitude of costs involved in owning a car. Therefore, we've compiled all the costs of purchasing a car, along with the COE expenses (which may be subject to change) below.
Cost of a brand-new Mazda 2 Hatchback in Singapore, 2022
Car Model
Mazda2 Hatchback 1.5 AT Elegance I5
Category
A
Open Market Value, OMV (average)
S$16,166
GST & Excise Duty
S$4,591
Tiered Additional Registration Fee, ARF
S$16,166
Vehicle's Emission Scheme,VES (Rebate)
-S$11,166
Registration Fee
S$220
Road Tax (6 months)
S$341
Certificate of Entitlement, COE (May 2022, 1st bidding)
S$70,901
Total Basic Cost (with COE)
S$96,878
Dealer Price
S$108,888 onwards
Source: Mazda Singapore, Onemotoring.lta.gov.sg
*subject to change

The cost of a brand-new car is a lot to take in. Let's weigh the pros and cons of getting one to help you make a smart decision.
Brand New Car
Pros
Cons
Manufacturer's warranty coverage
Bigger price tag
Lower interest rates
Higher insurance costs
Less prone to wear and tear
Latest car and safety features
You may be considering second-hand cars and electric vehicles, too. Check out what it's like to buy a second-hand car. You may also compare the cost of a petrol car with an electric vehicle.
Regardless of which car type you choose, it's important to consider the following:
Engine size and fuel options
Press and customer reviews
Prices and specs of similar cars
Special features and technology
Prices of the same model's variants
How do you bid for a Certificate of Entitlement (COE)?
The Land Transport Authority announces the number of Certificate of Entitlement (COE) available in every bidding exercise, along with the previous COE prices. The previous prices have no influence on the current COE prices being bid.
Why does this matter to you?
You have to bid for a COE to register a vehicle in Singapore. Biddings are conducted twice a month from 12am on the first and third Mondays of each month, which typically end on Wednesdays at 4pm (if there are no public holidays).
#1: Enter a Reserve Price
To start a bid, enter a Reserve Price, which is the cost you're willing to pay for one slot. Bidding starts at S$1, but could easily multiply as the bidding gets higher. Bids can be submitted two ways:
At DBS or POSB ATM machines
Internet Banking (DBS, UOB, Maybank), solely for corporate account holders
Once you submit your bid, you may check your bid status or revise your bid (admin fees apply).
#2: Receive a temporary COE and register your vehicle
If you win the bid (fingers crossed), you will be issued a temporary COE valid for three to six months, depending on your vehicle's category. You must register your vehicle before the temporary COE expires otherwise it can't be used, and you will lose your bid deposit in full.
#3: Settle all payments
You need to pay the difference between the COE sum and your bid deposit once you finally register your vehicle. Any surplus funds will be reallocated to registration fees.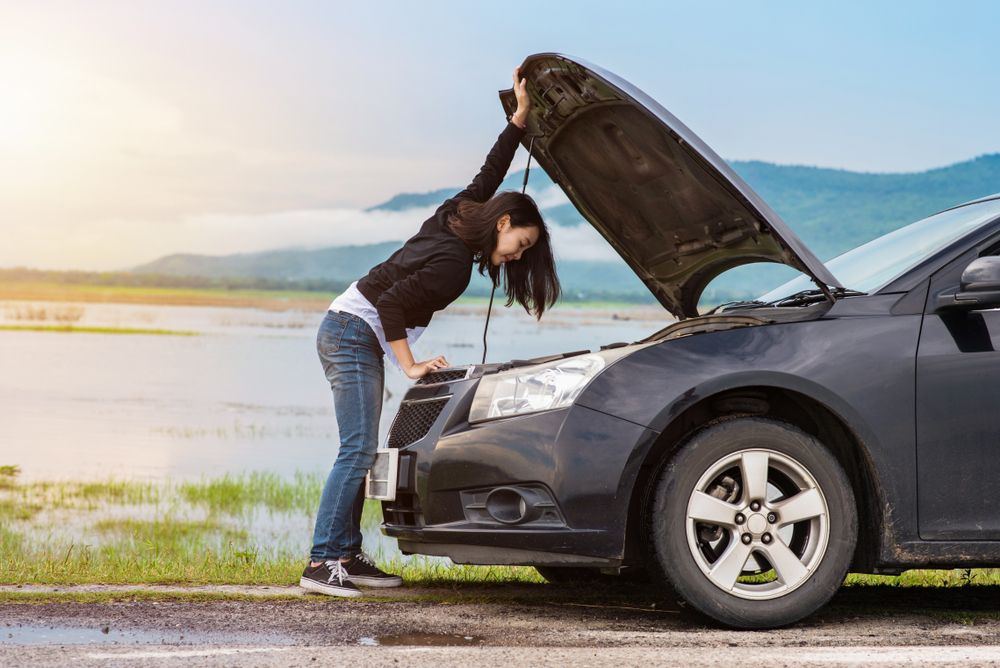 Car insurance
Car insurance is not only necessary, but it is also compulsory in Singapore. The insurance pricing varies due to a few factors such as gender, driving history, type of car, and coverage.
For this particular example, we used our Singsaver car insurance calculator with the following profile:
The same Mazda 2 Hatchback model (1496cc), registered in 2020
For a 35-year old single male driver with 2 years driving experience, working in an indoor-based job
A 0% No Claim Discount (NCD)
Here's a summary of the premium costs generated for one year from Hong Leong and Allianz.
>Insurance
Premium (Before Discounts)
Coverage includes
HLAS Car Protect360 (Authorised Workshop)
S$2,328.45 (Excess of $800)

S$0 to S$2,000 in excess amount

S$20,000 personal accident coverage

Up to S$1,000 medical expenses coverage

Allianz Motor Protect(Third Party Only)
S$1,199.90

Death or bodily injury to third party

Loss or damage to third party property

Up to S$3000 in legal representation or defence (per accident)

Allianz Motor Protect (Third Party Fire and Theft Only)
S$1,359.69

Accidental loss or damage to own vehicle due to fire

Loss and/or damage due to theft

Up to S$3000 in legal representation or defence (per accident)

Allianz Motor Protect (Comprehensive)
S$1,572.76 (Excess of $800)

S$0 to S$2000 in excess amount

Lifetime repair guarantee (if repaired at an authorised workshop)

New for Old car replacement (car is below 2 years of age and damaged beyond repair)

24/7 roadside assistance
Interested to know how much your favourite vehicle's car insurance would cost with a different insurance provider? Click the button below and compare car insurance quotes for your new drivers like you!
Car Loan
Unless you have loads of cash stashed away, chances are you will be applying for a car loan to fund your purchase. Your car loan maximum finance amount depends on your car's Open Market Value. Here's how much can cover with a car loan:
| | |
| --- | --- |
| Open Market Value | Maximum financeable amount |
| Up to S$20,000 | 70% of the car's purchase price or valuation price (whichever is lower) |
| Above S$20,000 | 60% of the cars purchase price or valuation price (whichever is lower) |
You need to pay the difference between the OMV and the maximum financeable amount in cash, so it's best to have these funds saved up before purchasing your dream car.
A car loan tenure can go as long as seven years, depending on the bank you choose. If you're purchasing a used car, however, the loan tenure will be calculated based on the car's registration date. Let's say you're getting a seven-year-old car, you will have a three-year loan financing period instead.
Using the same example of Mazda 2 earlier with the Singsaver car loan calculator, you have the following options for car loans (70% financing as the OMV is below S$20,000), inclusive of interest rates and instalment sums for a loan sum of S$76,220 and a repayment period of five years.
| | | | | |
| --- | --- | --- | --- | --- |
| Bank | Monthly Repayment | Total Repayment | Annual Interest Rate | Effective Interest Rate |
| UOB Hire Purchase | S$1,447 | S$86,815 | 2.78% | 5.43% p.a. |
| OCBC Car Loan | S$1,447 | S$86,815 | 2.78% | 5.24% p.a. |
If you want to see an estimate on your car loan instalment, get the best package for yourself by clicking on the button below.
Vehicle inspection
Singapore vehicles must undergo regular inspections to ensure roadworthiness. LTA-authorised inspection centres conduct these checks. Below is the list of inspection companies and their contact information.
Car Inspection Company
Location and Contact Numbers
JIC Inspection Services Pte Ltd

Ang Mo Kio Branch

21 Ang Mo Kio Street 63, Singapore 569118

Tel: 6484 7370

Pioneer Branch

53 Pioneer Road, Singapore 628505

Tel: 6863 9639

STA Inspection Pte Ltd (STAI)

Boon Lay Branch

249 Jalan Boon Lay, Singapore 619523

Tel: 6261 6178

Sin Ming Branch

302 Sin Ming Road, Singapore 575627

Tel: 6452 1398

VICOM Inspection Centre Pte Ltd

Bukit Batok Branch

511 Bukit Batok Street 23, Singapore 659545

Changi Branch

20 Changi North Crescent, Singapore 499613

Sin Ming Branch

385 Sin Ming Drive, Singapore 575718

Yishun Branch

501 Yishun Industrial Park A, Singapore 768732

(three other VICOM branches at Kaki Bukit, Pioneer and Ang Mo Kio)

General Contact Tel: 6458 4555
Type of vehicle inspections
Inspections include:
Structural integrity: Inspects the core structure of the car's chassis
Wheel system: Tyre condition, shock absorber, wheel alignment, etc.
Braking system: Efficiency of parking and service brakes
Vehicle body condition: Windscreen, door latches, seatbelts, etc.
Visual and indication system: Rear-view mirrors, headlamps, direction indicators, etc.
Steering system: Drive shafts and overall steering system
Propulsion system: Ensures that the exhaust system follows prevailing noise and emission standards set by the National Environment Agency
You should receive a notification for inspection from the LTA within three months of your vehicle's inspection due date. Ensure that your car is in the best condition possible before you bring it for inspection.
The cost of inspection with STAI is at S$64.20 for the first inspection and S$32.10 for a re-inspection.
The number of inspections depends on how old your car is.
| | |
| --- | --- |
| Age of Car | Requirement |
| Below three years old | Not required |
| 3-10 years old | Every two years |
| Above 10 years | Annually |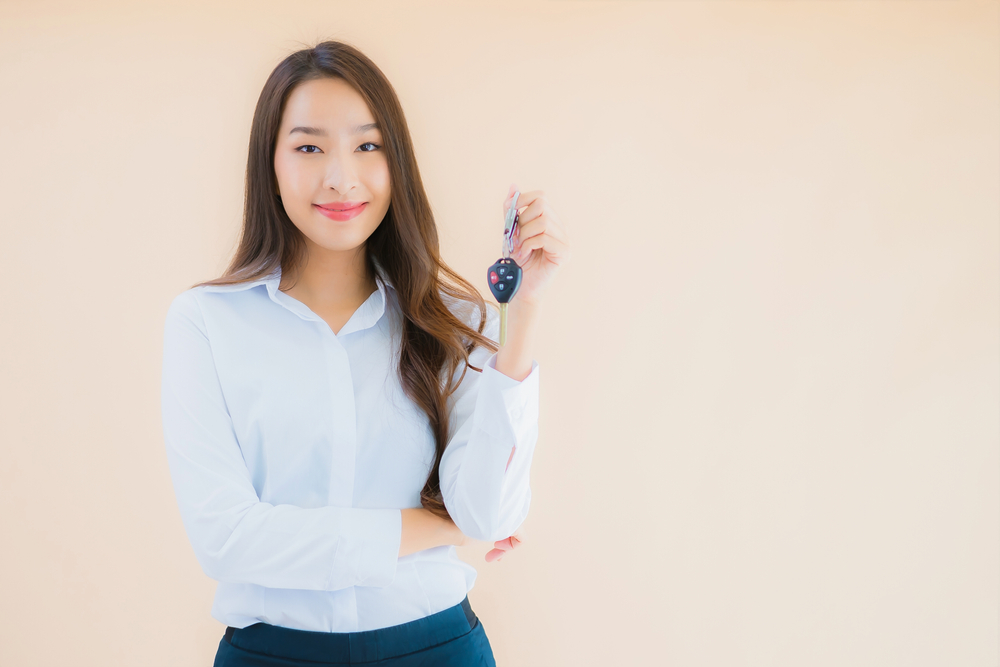 How much is road tax in Singapore?
Once you own a car, it's important to take note of road taxes. As of today, the estimated road tax for a Mazda 2 Hatchback with an annual period is S$682.
The road tax is calculated based on your car engine's capacity on a p.a. basis. There are a few road tax calculators online that can help you estimate.
Petrol prices in Singapore
Here are a few factors to consider when calculating for the cost of petrol:
Average petrol price per litre: S$3.21 (as of 20 June 2022)
Fuel consumption of Mazda 2 Hatchback: 5.3L/100km
Using the example above, it would cost about S$17 to drive 100km with the Mazda 2 Hatchback.
Car prices in Singapore (2022)
Singapore car prices are on the rise due to various reasons, such as the rise of crude oil prices, the economic consequences of the pandemic, and the ongoing conflict in Europe. In fact, car prices have drastically increased in 2022 alone.
| | | |
| --- | --- | --- |
| Car | Price | Price Increase from 2021 |
| Mitsubishi Attrage/Space Star | S$106,999 | +S$27,000 |
| Toyota Camry | S$198,888 | +S$26,000 |
| Suzuki Swift Mild Hybrid | S$119,900 | +S$96,900 |
| BMW 318i | S$258,888 | +S$22,000 |
| Audi e-Tron | S$430,475 | +S$32,574 |
Source: Motorist Singapore
The table above summarises the increasing price of car brands in Singapore, and there are already so many costs to consider when owning a car. Hence, it's equally important to make a financial plan before purchasing a car.
Is it worth buying a car in Singapore? Since cars depreciate over time, it's advisable to own one only if you can comfortably afford it.
If you're interested in purchasing a car through a loan, click the button below to compare personal loans.
Read these next:
10 Best Car Insurance Plans in Singapore (June 2022)
New Year, New Car: 7 Cheapest New Cars Under S$100,000 You Can Buy in Singapore 2022
Why Cars in Singapore Have Been Getting More Expensive (and Some Car Loans to Consider)
Best Car Loans in Singapore: Interest Rate And Features Comparison
What to Look for in a Car Insurance When Driving to Malaysia
---
---