Looking for salons in Singapore for hair treatments? We give you eight that make the cut.
Singapore's humidity coupled with increasingly-intensifying UV rays and going months without some sort of hair care can wreak havoc on our tresses.
Fortunately, some things are in our control. Give your lovely locks some TLC with the help of hair care professionals. But with an extensive variety of hair treatments and salons available, which one should you go for?
Luckily for you, we have curated eight best salons that have the best kind of hair treatments in Singapore, ranging from free add-ons such as spa-like massages and Cinderella (yes, it's a thing) hair treatments. Treat yourself, you deserve it!
Last updated on 24 September 2021. Prices and availability of hair treatments are subject to change.
8 Best Hair Treatments In Singapore2021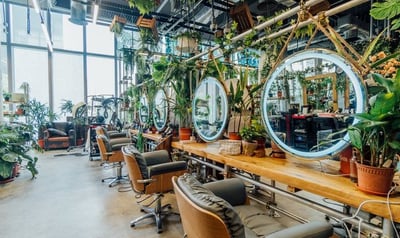 Address: 181 Orchard Rd, #03-07 Orchard Central, Singapore 238896
Contact: 88778800
Walking on Sunshine is the perfect place if your locks have been reduced to a frizzy mess no thanks to Singapore's humidity. Shell out S$300 and feel like a princess with their award-winning Cinderella Hair Treatment that tames all sorts of unruly, frizzy, bleached and damaged hair.
Originating from South Korea, this keratin treatment only contains natural ingredients such as aloe vera, pomegranate, cedarwood oil and green tea extract to give your hair a much-needed boost (yay to no harsh chemicals!).
Besides preventing breakage and tangles, this treatment also promises shiny, manageable locks that can last anywhere from one to three months.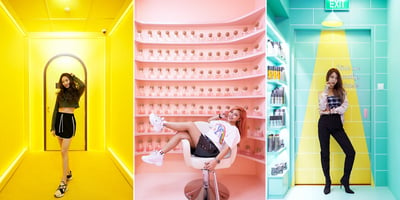 Address: 391B Orchard Road, Ngee Ann City, Tower B, #14-04, Singapore 238874
Contact: 67329388
You've probably heard of Chez Vous: HideAway, one of the most Instagrammable salons in Singapore. For only S$212.93, get one basic service and a haircut along with complimentary spa add-ons such as bond strengthening hair shots, scalp cleansing services, welcome drinks as well as a Swedish scalp massage. Also get access to a mini-lounge area that includes a snack bar, massage chairs and more.
For those who don't do well with hard-selling and hidden charges at other salons, this is the one for you.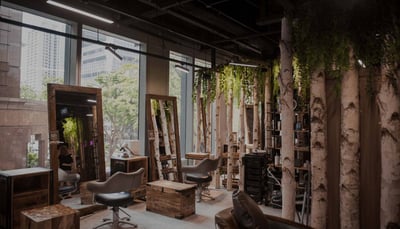 Address: 333A Orchard Road, Mandarin Gallery, #03-13, Singapore 238867
Contact: 81330818
Leekaja offers a variety of hair treatment services — from the Milbon three-step smoothing treatment starting at S$180 to the LKJ Cinderella, which starts at S$300. If you're getting ready to combat the humidity with your new hair, why not get those eyelash extensions, eyebrows and lip tattoos, nail and foot care and more? What's even better is that LKJ offers a ladies exclusive room in order to accommodate women who wear the hijab.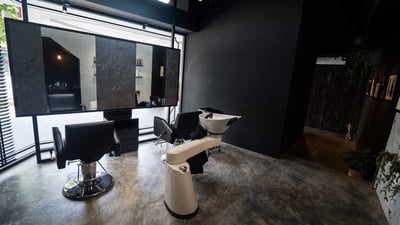 Address: 233 River Valley Rd, #01-01, Singapore 238291
Contact: 62350570
It doesn't matter how many times you've bleached and dyed your hair in crazy colours, S.A.D's Hair Design has got you covered with their Tokio treatment (S$180), which helps repair chemical and mechanical hair damage.
If you have a bigger budget, try out their Premium Keratin Treatment priced S$300 onward. If both price tags don't appeal to you, consider getting the nano mist coating treatment priced at S$130 that uses microscopic water particles to help with the shine.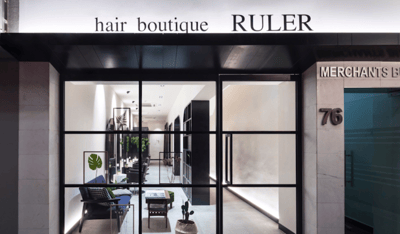 Address: 76 South Bridge Rd, Singapore 058706
Contact: 65322533
Want an all-rounded haircut and pampering session? Try the 3-in-1 Bundle (Cut + INKARAMI Treatment + INKARAMI Home Care Shampoo) starting at S$238 by Ruler Japanese Style Hair Salon. They also have a variety of offers like a head spa and olaplex treatment for S$100 or less each.
They are running discounts and promotions for first-time customers in September. These include:
Cut + Full Colour + Olaplex Treatment at S$218 (U.P S$290)
Cut + Digital Perm + Treatment at S$248 (U.P S$310)
Men's perm: Cut + Perm + Treatment at S$198 (U.P S$330)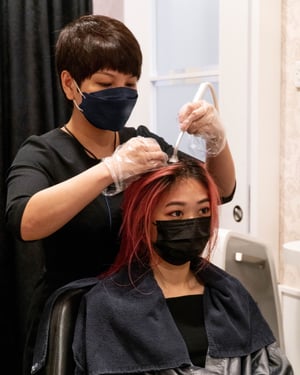 Address: Multiple outlets islandwide
Contact: 63388680
Your go-to for everything hair. Have hair loss? Thinning hair? Weak hair? Scalp problems? No problem. The trichologists (think, hair doctor) at TK TrichoKare are here to help.
Unlike some salons that gloss some oil over to make the hair appear healthier, the folks at TK TrichoKare believe in addressing your hair at the root (geddit?) of the problem. Using the advanced formulas and ingredients derived from natural European herbs, TrichoKare's Premium Herbal Hair Remedies will help you achieve radiant hair, starting from the inside.
Some of the services offered include Hair Fall Preventive System, Advanced Age Defying Hair Treatment, Hair Replacement Service, Advanced Tricho Hair Test, and many more.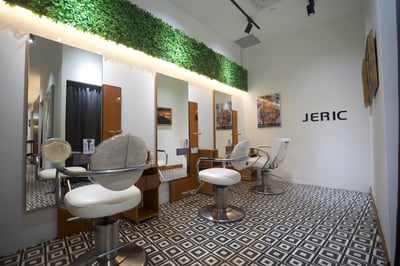 Address: 2 Orchard Turn, #B4-48 ION Orchard, Singapore 238801
Contact: 6509 9709
For ultra smooth and silky hair, try out their Parisien smooth treatment (from S$280) that is targeted at sealing and protecting the hair cuticle from inside out.
If you're feeling more bougie, consider trying out their Kerarganic Keratin treatment from S$320. Highly recommended for people with natural, wavy locks who want to have their hair straightened out without chemical rebonding.
We know such hair treatments can take a long time, and it can really suck if your phone or laptop runs out of juice. Thankfully, the salon has electric plugs that you can use to charge your devices. Oh, did we also mention that they have complimentary snacks and drinks as well?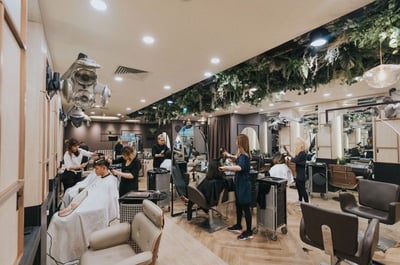 Address: Multiple locations across Singapore
Contact: 68832700
KIMAGE takes a three step approach to their hair and scalp treatments. Your appointment starts off with an analysis, the actual treatment, and finally, a follow-up where your hair condition will be closely monitored by an expert. If the procedure that was recommended for you isn't yielding the desired result, your consultant will adjust it to one that will give you the result you seek. Talk about going the extra mile!
You can choose from all sorts of treatments — Hydrating Hair Treatment, Keratin Anti-Frizz treatment, Kerastase Scalp Treatment and Kerastase Fusio Dose Treatment.
Hair treatments can cost a couple of hundred dollars. Save more by charging your bill to these credit cards and get rewarded with cashback/miles/points!*
*T&Cs apply.
Read these next:
Best Thrift Shops in Singapore That Offer Sustainability and Style
Best Nail Salons In Singapore For All Budgets
Beauty: Best Make-up Gift Set Deals Under $100
Beauty Deals: Facials Under $100 In Singapore
Best Massage Places In Singapore for Low, Mid And High Budgets