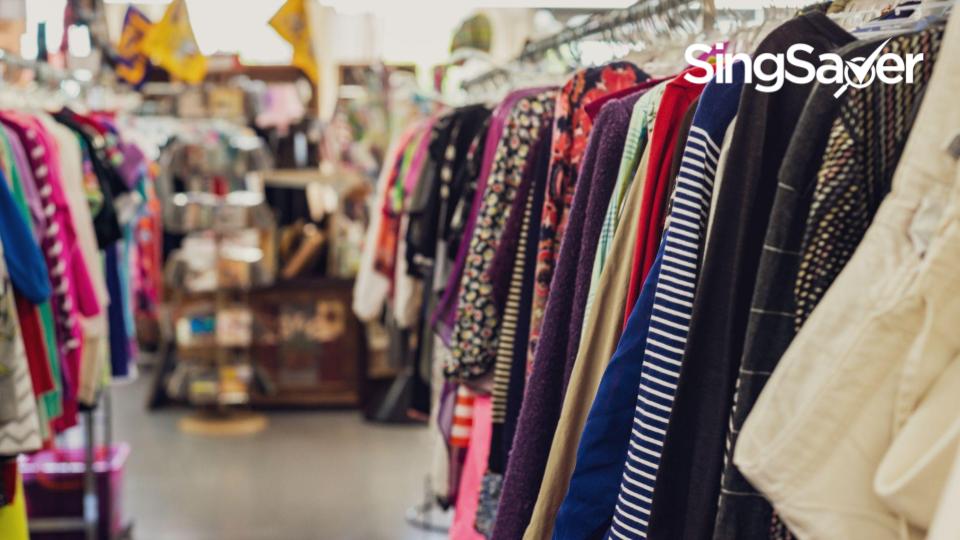 As thrift shopping becomes a popular pastime in Singapore, second hand shops selling gems and vintage treasures have been receiving more attention.
In recent years, the trend of shopping for vintage and pre-loved items in Singapore has been steadily rising as more people turn to sustainable fashion.
There's a certain joy in spending the entire day sifting through rack after rack and discovering gems at the many thrift stores located around the island. But let's be real — sometimes, you just want to shop somewhere other than your average Salvation Army or Red Cross.
Whether you're looking for vintage streetwear or antiques, there's definitely a thrift shop out there for you. Check out our list of the 7 Best Thrift Shops in Singapore below.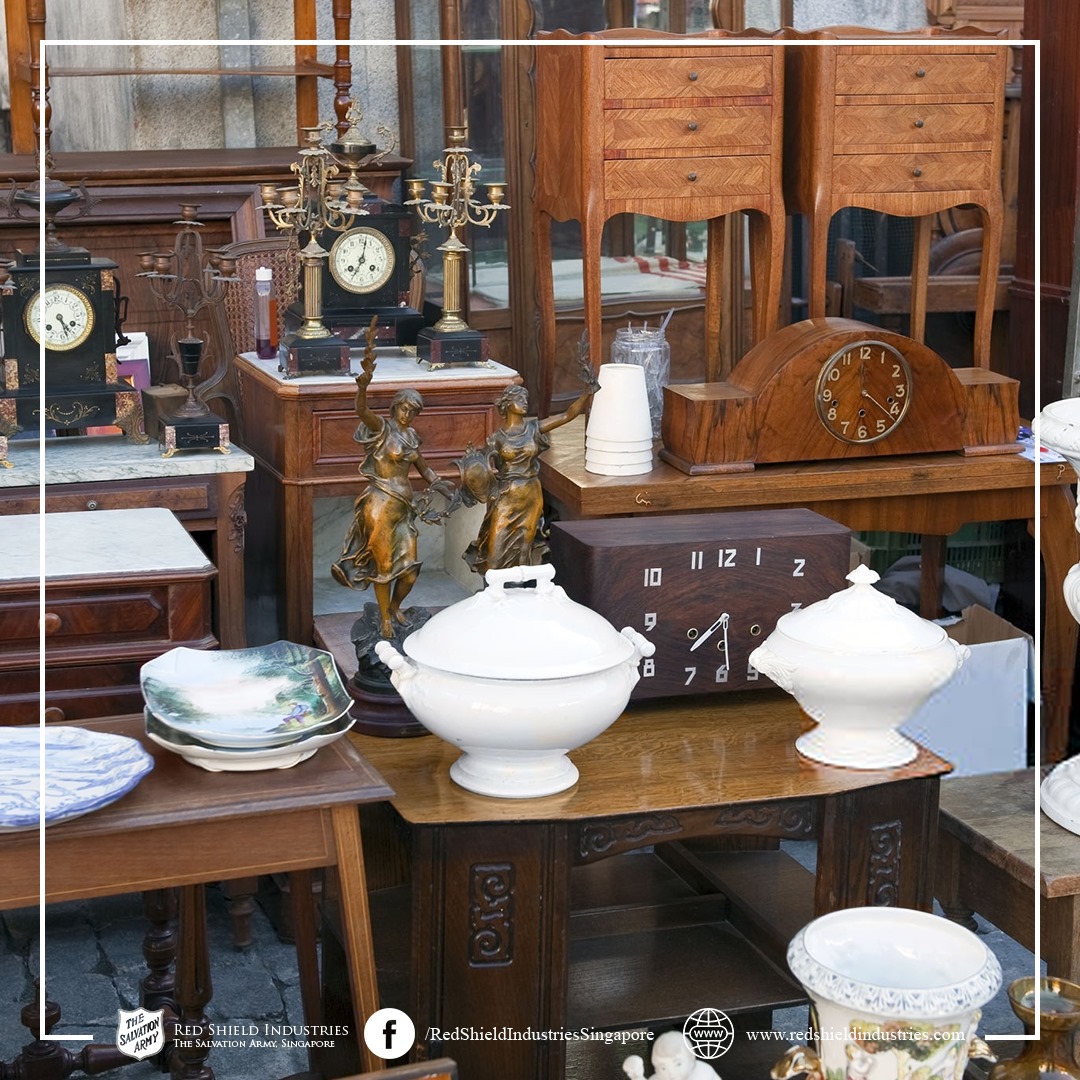 Address: 500 Upper Bukit Timah Road, Singapore 678106
Contact: 6718 2513
Opening hours: Mondays to Thursdays at 11am to 7pm, Fridays to Sundays at 11am to 8pm
Whether you're a newbie or seasoned pro in thrifting in Singapore, you probably would've heard of The Salvation Army thrift shop. The Salvation Army sells items donated to them, ranging from leather goods, clothes, handbags and more. While there are multiple locations island-wide, the Praisehaven Mega Family Store is one of the biggest stores in Singapore.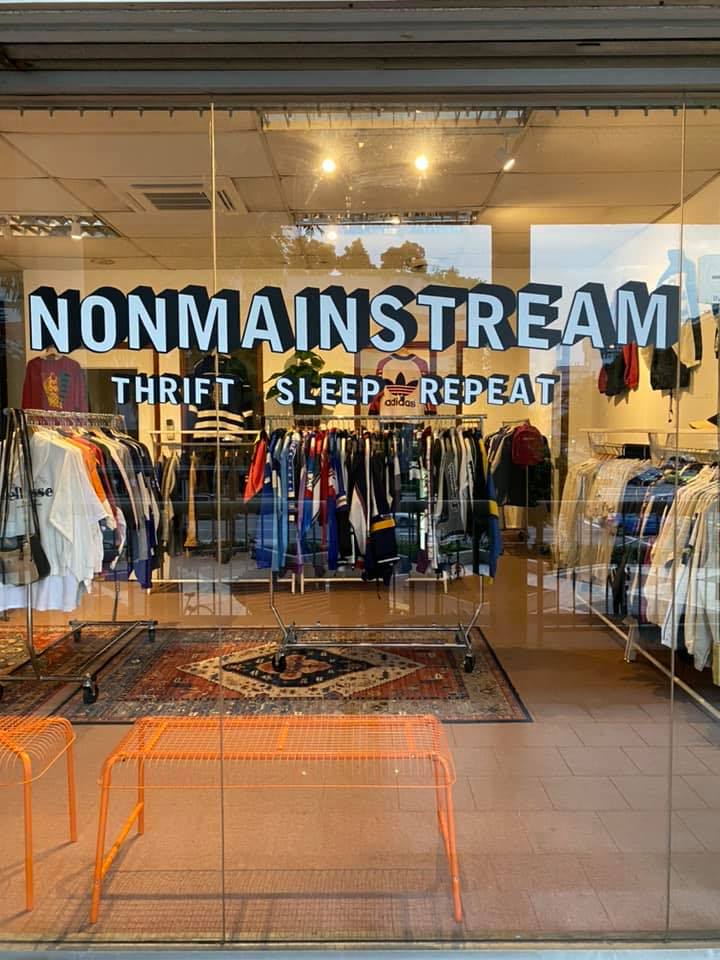 Address: 462A Crawford Lane #02-73, Singapore 191462
Contact: Instagram
Opening hours: Varies
NONMAINSTREAM, like their name suggests, is so hipster that they don't have regular opening hours. They open whenever they like, but mostly on weekends from 1pm to 7pm. You'll have to stay updated with their Instagram page to find out when their next drop is to get your vintage outfit!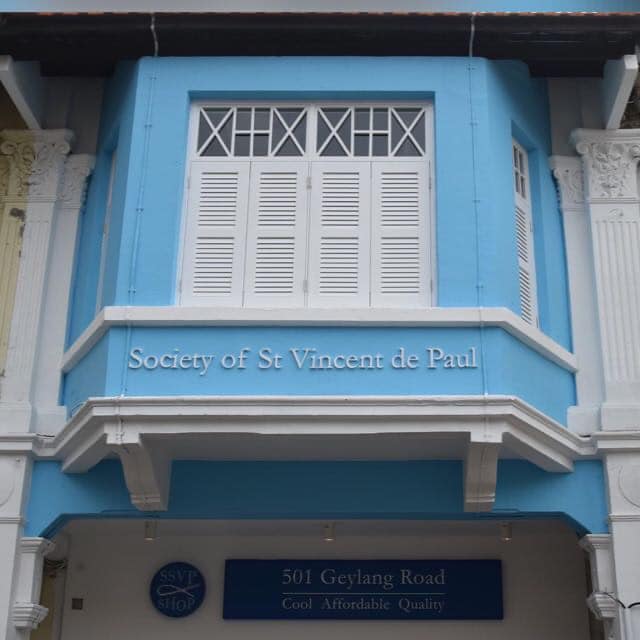 Address: 501 Geylang Road, Singapore 389459
Contact: 6974 2480
Opening hours: Tuesdays to Sundays at 10am to 4pm
Managed by Vincentians and volunteers, SSVP (Society of St. Vincent de Paul) is a social enterprise project born in 2019. Besides finding secondhand clothes, SSVP also sells vintage novelty items that you can get to spruce up your home! SSVP gladly accepts donations as well, so if you're looking to welcome in new clothing, why not give your old items a new life by donating? Do check out their website for the list of donations that they accept.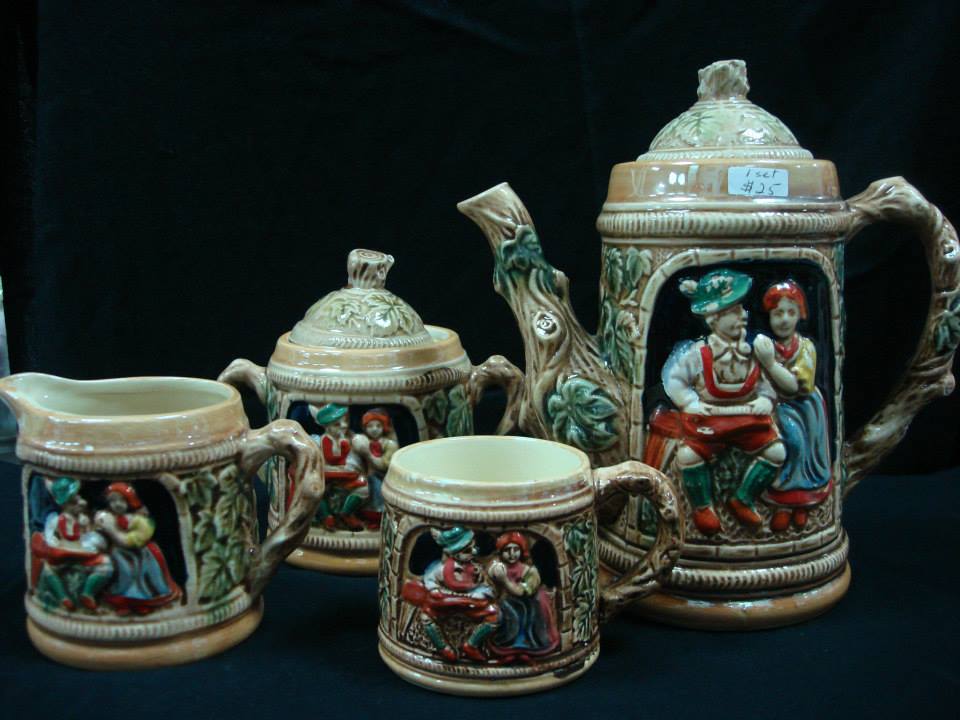 Address: 22 Yio Chu Kang Road #02-30, Highland Centre Singapore, Singapore 545535
Opening hours: Mondays to Fridays at 10am to 6pm, Saturdays and Sundays at 10.30am to 5.30pm, closed on Tuesdays
Located in the quaint Highland Centre in Kovan, Thrifty Trendz is a heartland thrift shop that sells all sorts of pre-loved items such as dishware, trinkets and clothes. Make it a date with your partner and find outfits for each other for under S$15!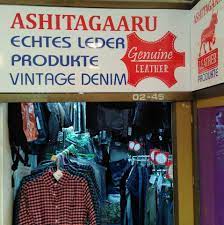 Address: 111 North Bridge Rd #02-45, Peninsula Plaza, Singapore 179098
Contact: 9025 4805
Opening hours: Mondays to Sundays at 12.30pm to 8.30pm
Specialising in leather jackets and denim goods, Ashitagaaru carries a wide variety of denim from brands such as Lee, Wrangler and cult-classic Levi's. Bring out your inner biker chick by picking from their genuine leather jackets too! The best part of second-hand denim and leather is that it has already been broken into so you may get that comfortable fit. If heading down to the store is too inconvenient, you can check out their thrift store online, on Carousell or Shopee.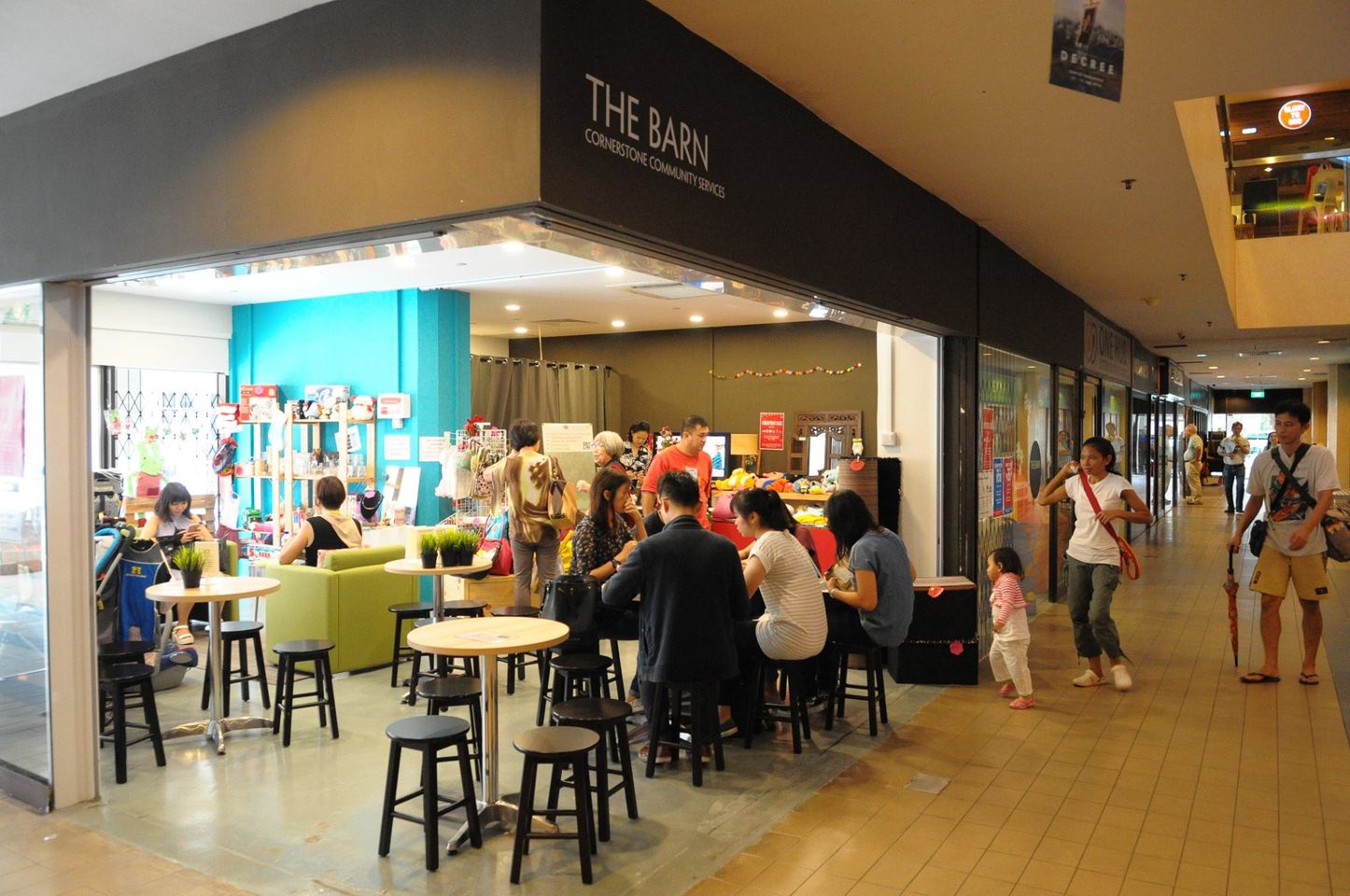 Branch: Katong
Address: The Odeon Katong, 11 East Coast Road #01-14/15, Singapore 428722
Contact: 9679 7379
Opening hours: Tuesdays to Fridays at 11am to 2pm (Closed till 18 August 2021)
Branch: Ang Mo Kio
Address: Blk 591A Ang Mo Kio Street 51 #01-35, Singapore 561591
Contact: 9679 7379
Opening hours: Mondays to Fridays at 10am to 3pm, closed on weekends (Closed till 18 August 2021)
Branch: Penjuru
Address: 27 Penjuru Walk #01-01, Singapore 608538
Contact: 8811 9362
Opening hours: Mondays to Fridays at 10am to 1pm and 6pm to 9.30pm, Saturdays and Sundays at 2pm to 9.30pm
The Barn is a volunteer-led thrift shop that sells bags, clothing and other little knick-knacks that need a second home. They even have rare vintage cameras that photography enthusiasts can keep a lookout for on their Facebook page. Majority of their items sold are from donations and proceeds are funnelled to Cornerstone Community Services' welfare programmes. If you're looking for a meaningful way to shop, check out The Barn for your next thrift haul.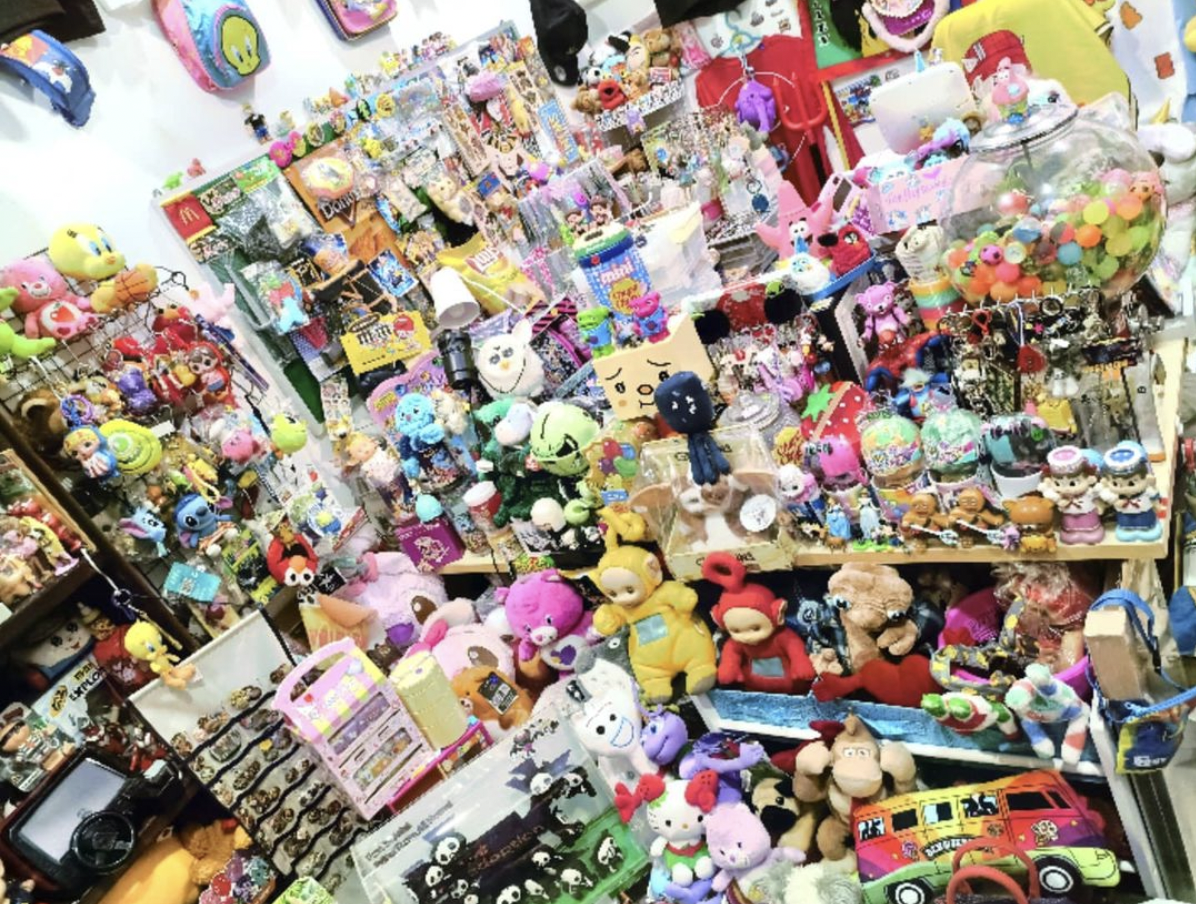 Address: 1 Bukit Batok Cres #04-27, Wcega plaza, Singapore 658064
Contact: 9223 3390
Opening hours: Mondays to Wednesdays at 3.30pm to 6.30pm, Thursdays at 12pm to 5pm, Fridays at 11am to 6.30pm and 9.30pm to 1am, Saturdays at 11am to 4.30pm, 10.30pm to 1am, Sundays at 11am to 1pm, 3.30pm to 6.30pm
Besides your typical 90s oversized tees, colourful windbreakers and other retro clothes, Thrifteyseconds also sells nostalgic toys that might've been your childhood faves — think Powerpuff Girls stuff toys and even vintage comics. As a collection of various vintage shops, they also sell repurposed earrings and necklaces with childhood charms. This thrift shop even opens till as late as 1am on some days so you can get some late-night shopping action. Just remember to make an appointment with them through Instagram DMs before heading down!
What NOT to buy at thrift shops
While thrifting is great for the environment — and easy on your wallet —there are certain no-nos involved. Mainly for hygiene and safety reasons, here are some items that you should steer clear of:
Baby-related items
Don't get strollers or cribs or beds, because you really wouldn't know the stability of these items. It's better to buy a brand new one that you know will work well and safely.
Pet-related items
Specifically for items such as pet beds or toys, because the last thing you want to deal with are bugs. Better to be safe than sorry.
Sleep-related items
With items such as pillows, bolsters and mattresses, there's a high chance that there might be residual stains/dead skin/bed bugs. Besides, there's no thorough way to really sanitise these items, so we'll give them a pass.
Electronics
Unless you are getting these items only for display, it's hard to test electronics such as film cameras or DVD players. Even if the shop says that these items are tested and working, don't get them unless you can test them out yourself in the store.
Kitchen appliances and dishware
They may look pretty, but vintage dishware could contain harmful substances like lead. Yikes! Unless you are buying these pieces for display, it's better to get new dishware for your meals. If you're worried about the cost, you can check out IKEA for affordable and new pieces.
Anything that stinks
This should be a given, but you'll be surprised how many people think that the smell comes out with a wash! The funky smell could be from mould or stains and might be hard to get rid of. Plus, it can get expensive to do a thorough cleaning, which is money that could've been better spent on a new item instead.
What makes a good thrift shop?
To spot a good thrift store, keep an eye out for:
Inventory that is clean and in good condition
For the sake of your own health and hygiene. If you see bugs, GET OUT.
A well-organised thrift shop with consistent branding and price tags
If the store is cluttered, your brain will most probably be too.
Imagine a thrift shop full of untagged items dumped together in a pile and asking the staff for the price of each one. Troublesome.
An organised store makes it easier to shop too, and you can focus on a section and get what you want instead of rummaging through stuff and messing it up for the next customer.
Regular refresh of their products
When the store has new, curated drops every other week, you'll know that they regularly keep stock of their items.
Conclusion
Keep in mind not to over-thrift — many lower-income families in Singapore and foreign workers depend on such stores because they can only afford thrift items. If thrift stores become too popular and start raising their prices, these people won't be able to afford them anymore.
Planning to go on a thrift store shopping spree? Make your shopping more affordable by using a cashback credit card.
Don't have one yet? Then use our credit card comparison tool to find the best credit card within minutes, and you could even get rewarded with cash and prizes*.
*Rewards may change at any time. Terms and conditions apply.
Read these next:
Zalora Promo Codes And Deals (2021)
Best Online Shopping Credit Cards in Singapore (2021)
Cheap Books With Free Delivery: These Are The Online Bookstores To Visit
Online Shops To Visit For Affordable Luxury Branded Goods
Cost Comparison (Makeup Edition): Watsons vs Guardian
---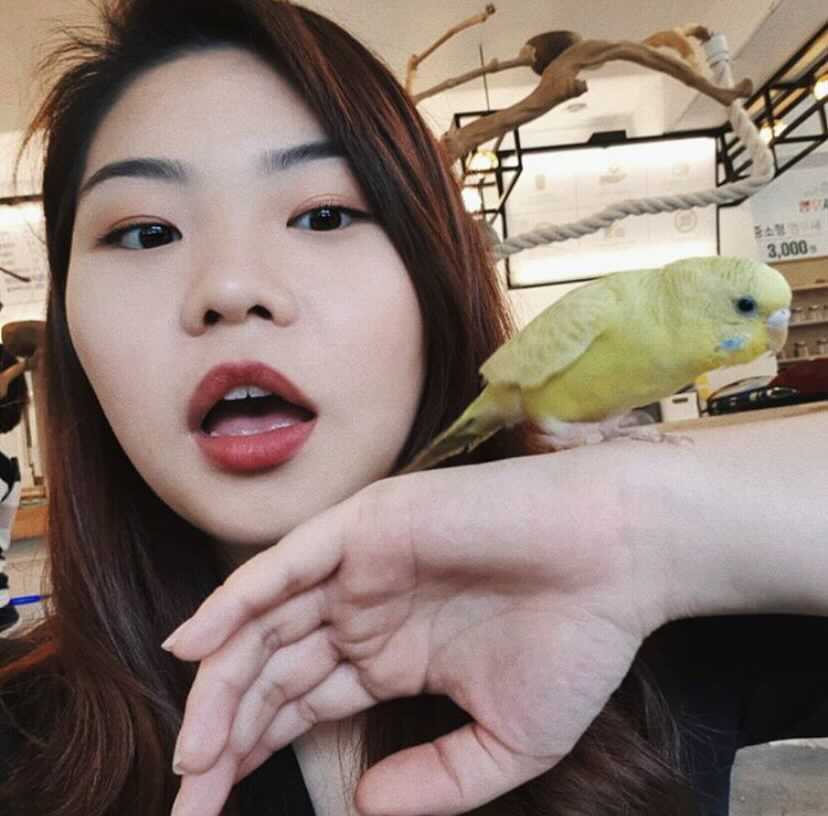 By Kendra Tan
Avid promo code hunter and haggler. Kendra doesn't like paying full price for anything. She's the best person to bring along if you're travelling on a budget. Have an interesting story to tell? E-mail her at kendra.tan@singsaver.com.sg
---