A good hair day can mean the difference between walking around unnoticed and turning heads on the street.
Are you on a budget with only a couple of dollars to spare on a haircut? Or perhaps you're looking to splurge on your tresses at a luxurious hair salon. Well, look no further.
Whether you are looking for a simple haircut or for salons specialising in outrageous and trendy hair colours, here's a list of the 9 Best Hair Salons in Singapore For Every Budget In Singapore 2023.
For more affordable beauty services, check these out:
Best Massage Places In Singapore for Low, Mid And High Budgets 2022
Beauty Deals: Facials Under $100 In Singapore
Best Nail Salons In Singapore For All Budgets
8 Places For Cheap And Good Eyelash Extensions Below S$50


---
1. Picasso Hair Studio
Besides simply cutting and dying your hair according to your wishes, Picasso Hair Studio's stylists will analyse your face shape, skin tone, height and build to determine the perfect hairstyle for you. We're also loving the transparency this salon has — all prices are listed on the website, so you don't have to worry about paying more than expected for your hair.
Picasso Hair Studio's ratings and reviews
Google rating: 4.6/5 stars
What customers say:
"Enjoyed my experience with hairstylist Spencer. He provided an analysis to let me know which is the most suitable style and colour for my face shape and skin tone. He is friendly and professional. I had a lot of doubts as this is my first time doing a perm and he answered all the questions patiently. Happy with the result!" - Qian Hui
"Ryan is such a talented stylist. He always takes the time to listen to what I want and is never afraid to make suggestions. He's incredibly knowledgeable and passionate about his work. I can't recommend him enough! I super love my hair! The salon itself is also well-run, from the moment you walk in to when you walk out. All the staff are very kind and friendly!" - Angelique Medina
Novena

1 Goldhill Plaza, #01-49, Singapore 308899

Bugis

662 North Bridge Rd, Singapore 188798

Novena

6224 0221, 97500221(WhatsApp)

Bugis

6291 0691, 9152 0980 (WhatsApp)

All outlets
---
2. The Base Salon
Westies, come here to get your bold new look. Located in Clementi Mall, The Base Salon is your humble neighbourhood salon offering hair cuts starting from S$16 for primary school students, S$22 for men and S$24 for women.
You can leave your tresses in the hands of their expert stylists, all of whom have at least 10 years' experience.
The Base Salon's ratings and reviews
Google rating: 4.8/5 stars
What customers say:
"I have been hesitant to cut my hair very short! After considering it for so long I finally went to The Base Salon and got it cut. I would like to thank Tom for cutting and even choosing the hair colour for me. He is super professional and a cheerful hairstylist. No matter how busy he is, he has never failed me. I'm really happy with my new hairstyle. Once again thank you so much. I surely will come back again and recommend it to my friends." - Jenny Wee
"My second time back at The Base Salon. Previously I had my hair done by hair stylist Aiden, where I had rebonding at the top and perming at the bottom and the curls lasted very long! Happy with his professional service and decided to come back again to get my hair done by him again! Price is reasonable too and I'm happy to be back again!" - Sherlyn Ng
Address

443 Clementi Ave 3, #01-65 /67/69, Singapore 120443

Contact number

6266 5366

Price

Hair cuts from S$16 for primary school students, S$22 for men and S$24 for women


Full menu

Opening hours

10am to 9pm on weekdays




10am to 8pm on weekends

Website

https://thebasesalon.com.sg/
---
3. Kimage Hair Salon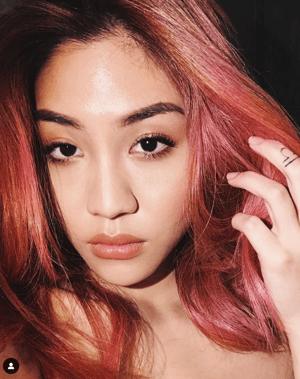 With 10 outlets across Singapore, you'll surely find a Kimage salon near you.
They have stylists of varying experience levels you can choose from, including junior stylists, senior stylists, leading stylists, master stylists and principal stylists. The price of a haircut, shampoo and blow from a junior stylist cost just S$22, while you'll have to shell out S$72 for the principal stylist.
Kimage Hair Salon offers all kinds of hair services ranging from the classic haircuts, colouring, perming and straightening, to Keratin Anti-Frizz Treatments which can cost up to S$460.
For those looking for a total hair makeover, you can opt for the Creative Colour (rainbow colours, includes two rounds of bleaching) package which costs between S$260 to S$400.
Kimage also takes pride in customer satisfaction — if you are less than happy with any of their services, you can return to the outlet within 10 days for a complimentary solution.
Kimage Hair Salon hacks and promotions
Opt for junior stylists to save money
Go on weekdays for discounted rates
Walk-ins are more expensive. Save money by buying e-vouchers via their website and booking an appointment in advance
Kimage's ratings and reviews
Facebook rating: 3.3/5 stars
What customers say:
"I would like to applaud Nick Chong (Plaza Singapura outlet) for his excellent service and professionalism. He is always friendly and he takes pride in his work. After each haircut, I step out of the salon, looking prettier. Nick, thank you very much!" - Josephine Soo
"My hair was done by a stylist named May at the Northpoint branch. I had really frizzy hair and whatever I did, it will still be the same. May was very professional. She ensured that I was not feeling cold and I felt comfortable at all times. She was kind. The service done by her was extremely pleasurable. Their teamwork was also good, another stylist even came to help her out with my hair. I will definitely come back here again for another treatment with her. The price is also very affordable." - Shafiqah Diyanah
---
4. Kimage Hairdressing School
For those who want to save more money, Kimage also has a hairdressing school where prices of a haircut and shampoo from their students can go as low as S$7. Cheap perming and rebonding services all cost less than S$100.
Do take note that surcharge applies for all services for hair length exceeding the underarm level, and that the maximum hair length for services at the academy is at the chest level.
Also, do not worry about trainees messing up your 'do, for there will be teachers present to oversee the students.


Kimage Hairdressing School's ratings and reviews
Facebook rating: 4.7/5 stars
Reviews about Kimage Hairdressing School are mostly from its students raving about the course. We have personally tried services by the students, and it is really not bad for people who want a professional hair sesh but without the high price tag.
Address

6 Raffles Boulevard, Marina Square #02-09, Singapore 039594

Contact number

6883 2700

Price

From S$7 for haircut and shampoo


Full menu

Opening hours

10am to 9pm on Monday, Wednesday and Friday, 10am to 6pm on Tuesday and Thursday

Website

https://sch.kimage.com.sg/
---
5. Harts salon
Not a fan of hidden costs? Neither is Harts Salon — all costs are made clear to you before proceeding with any service, so rest assured that you will not be pressured into spending more than you are comfortable to.


Harts Salon ratings and reviews
Google rating: 4.8/5 stars
What customers say:
"It was my first experience at Harts but it will definitely not be my last. Special thanks to Zoe for providing appropriate recommendations during our consultation since it was my first time dyeing my hair. She definitely made the experience a very comfortable one as she chatted with me. Thank you Harts and team. Happy with the result and would recommend friends to get their hair done here due to the great service. Also, I liked how transparent Harts is with their pricing as their price list is listed on their website and Zoe also calculated the price before getting started to make sure that I'm okay with it." - Ning S
"The first time I had my hair colored by Noel was six years ago. It won so many praises from family and friends, even my husband thought it suited me very well. I had tried other salons which had more competitive pricing but ultimately, their experience, skills and technique pales in comparison to Noel's. A critical trait he possesses is the patience to listen and understand what the customer wants and effectively communicate and provide suitable recommendations. Then, the choice is yours to make. After today, he is still the best stylist I had my hair done by. Keep up the great job, Noel and team!" - JHazel T
| | |
| --- | --- |
| Address | 9 Tan Quee Lan St, #02-05 Tan Quee Lan Suites, Singapore 188098 |
| Contact number | 6254 5762, 8776 7517 (WhatsApp) |
| Price | Full menu |
| Opening hours | 1pm to 9pm on weekdays, 11am to 7pm on weekends |
| Website | http://www.hartssalon.com/ |
---
6. Vintage Studio | VS Salon
Geared with the latest technologies and years of experience, Vintage Studio Hair Salon in Singapore offers numerous hair treatments and styles including the latest hair trends.
Whether you're looking for a classic hair cut or to dye outrageous colours, Vintage Studio's skillful stylists are excellent in giving you a complete hair transformation.
Because the quality of your hair is of utmost importance, the salon only uses top-notch hair products for all procedures and guarantees that you will be satisfied with the experience.
Besides hair, VS Salon also offers other beauty services such as nails, lash and brows, and facials.


Vintage Studio | VS Salon's hacks and promotions
Go on a weekday between 11am to 4pm to enjoy happy hour prices
View full list of promotions here
Vintage Studio | VS Salon's reviews
What customers say:
"Been to Vintage Studio for a year, their service is always very good! Very polite and helpful staff. The hairdresser always never fail to surprise me and satisfy me! Highly recommended place to get your hair fixed." - Reiko
"When I headed out to VS Salon@313 Somerset outlet, I greeted them with my ugly brass blonde hair and black roots. I was also unsure about what colour to go for next. So I asked for recommendations to cover my roots in a darker tone. The stylist Zen recommended a dark to light shade, which in another is also called the ombre. I haven't done it before so I decided to give it a shot. The results turned out pleasantly well as expected, of course. It was so beautiful that I shared it on my social media and eventually got lots of praises from my colleagues, family and friends. The turn out goes well with my skin-tone as well because I'm pretty fair. Thumbs up for VS and their team!" - Kayleigh
---
7. Clippers Barber Shop
We have dragged our partners here, and the results always never fail to impress.
This place works like Kcuts and QB House — go to their machine, pay with your credit card and get a queue number. Classic haircuts start from S$15. Receive a loyalty card when you get your haircut, and redeem a free session with every 10 stamps.
---
8. Kojimaya
Don't want QB House or EC House? Try out Kojimaya, another wallet-friendly salon at $12 per cut by experienced senior hairstylists.
The main difference that sets Kojimaya apart from the rest of the express haircut salons is that they allow you to choose your stylist and do not impose a 10-minute time limit on your cut.


Kojimaya's ratings and reviews
Google rating: 4.6/5 stars
"My hair was in need of a cut after almost a year of letting it grow out. The lady who cut my hair (didn't get her name) was super gentle and did such a good job. I have wavy hair too and she shaped it superbly. My boyfriend regularly cuts his hair here and he always looks so fresh and neat after so I decided to give it a go too. They're very patient and take good care to make sure your haircut comes out looking great. Highly recommended to come during off peak time. But even if you must wait for an hour I'd say it's definitely worth the wait. For S$12, this place is 5-stars for sure. Will come back!" - Ant
"One of the best no-frill salons I've been to. Wanted a quick trim and layering as I had half an hour to spare in the area, and didn't expect to leave with a rather stylish cut. The female stylist took the time to understand my hair texture, and ran through with me step by step on how she intended to cut it, even dispensing hair care tips along the way. If I had to suggest an improvement, I'd have liked the aircon to be a little colder as it got a little warm under the salon cape. Otherwise, great stylists for S$12 (prepare your notes in advance as they don't accept cashless payment modes) and I'm sure I'll be back." - Phyll Y.
---
9. Dragon & Phoenix Hair Dressing & Beauty Salon
This little-known neighbourhood salon is a little out of the way, considering its location in the HDB heartlands of Toa Payoh. Look out for its bright pink signage, and ask for Anne when you book for an appointment. The modest boutique doesn't have much in the way of an online presence, but it's said that customers flock from all corners of the island to patronise this beauty parlour.


Dragon & Phoenix Hair Dressing & Beauty Salon's ratings and reviews
Google rating: 4.5/5 stars
"Been their customer for more than 15years. They are up to date with current hair colours and hairstyles for both women and men. They're quality for sure, without charging ridiculous prices. So far, none of the colourists in Singapore can beat her technique and price." - Noris K
"Owner starts work at 8am which works wonders for early birds. Haircut was not bad." - Rosemary Lim
---
Going for a haircut soon? Charge your bill to these credit cards and get rewards/miles/cashback!
---
Read these next:
13 Best Discount Stores to Shop At in Singapore
Best Online Shopping Credit Cards in Singapore
8 Ways to Earn More Cashback on Credit Cards, Shopping Apps, and More
Don Don Donki Singapore: Hacks You Probably Didn't Know Exist & Top Products That Are Worth Your Money