For those who are seeking dog, cat or pet-friendly cafes in Singapore where you can snuggle up to some cute animals.
If you're an animal lover like us, visiting dog cafes, cat cafes and other pet-friendly cafes in Singapore is the ultimate therapy session where you can get some respite from the hustle and bustle of life. After all, nothing beats cuddling up with these cute furballs for a couple of hours.
Here are our favourite and most popular dog cafes, cat cafes and pet-friendly cafes in Singapore 2022, where you can get your coffee fix and hang out with cute furkids for an entire day.
Need additional pet-related tips? Read these:
PetCare Liberty Pet Insurance Review (2022)
4 Best Pet Insurance Plans To Protect Your Furkids (June 2022)
Guide To Vet Clinics In Singapore: How Much Does It Cost To Treat Your Sick Pets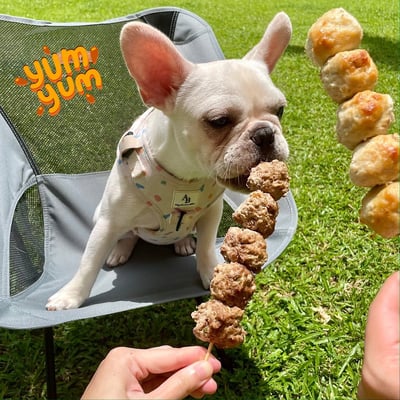 What it is: A sophisticated dining experience with your furry friends
Have you ever looked at your dog and wondered if you could have a proper meal with him (or her)? If you have (of course you have), you will love TWO X FOUR cafe! With a specially curated menu for your lovely pooch, your dog can finally enjoy a grand meal that isn't from a can.
Kickstart your day with its Woofin' Big Breakfast, a feast of bacon strips, sausages, sunny side-up eggs and a buttery croissant. For your loyal friend, we recommend a quaint salmon quiche alongside a plate of Daisy's Signature Meatballs.
There is also a capacious field near the cafe if your dog needs some sun time!
Address: 2 Pandan Valley, #01-210 ACACIA COURT, Singapore 597626
Opening hours: 12pm to 7pm on Mondays and Tuesdays, 12pm to 9pm on Fridays and 11am to 9pm on Saturdays and Sundays
Contact: 9129 6401
Price: S$15.90++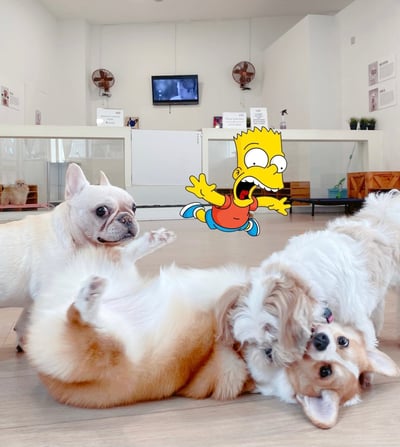 What it is: Dog petting cafe
WTF isn't exactly what you think it means. Abbreviated as "We The Furballs", this dog petting cafe has a limitless amount of hugs and cuddles that await you. Each of the cafe's furry inhabitants has its own quirky and silly personality that is sure to put a smile on your face! Meet Mochi, the congenial queen that loves naps, Bui Bui, the energetic but mischievous troublemaker and many others!
As of late, there have been allegations made of WTF neglecting the furballs. Do not fret, as these claims are mostly unfounded as clarified in their most recent statement. To surmise the entire post, the dogs are getting older given that WTF has been operational since 2012. As such, these mischiefs have inevitably shown apparent signs of ageing. Despite this, these dogs are always excited to meet new friends so do not hesitate to drop by!
Address: #07-07, Bugis+, 201 Victoria St, 188067
Opening hours: 1pm to 9.30pm on Mondays to Fridays, 12pm to 10pm on Saturdays and 12pm to 9pm on Sundays
Contact: 6509 1186
Price: S$12.50 for the first 1.5 hours and S$11 for subsequent 1.5 hour slots. (on weekdays) | S$14 for the first 1.5 hours and S$4 for subsequent half an hour slots (on weekends)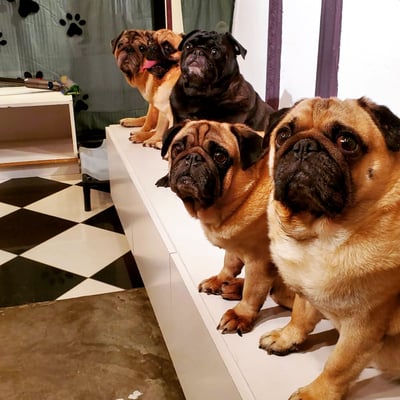 What it is: Pug petting cafe
What the pug! If you love pugs, this dog petting cafe has not one, but 12 adorable pugs eager to welcome you to their home. Let loose here as you talk, snuggle, run or simply chill with the pups as they enthusiastically surround you, each vying for your full attention.
Each play session includes a canned drink and a souvenir photo to capture the moment. Now, you can remember your best pug pal even when you aren't at the cafe.
Address: 80 Haji lane Singapore 189271
Opening hours: By appointment only
Contact: 6293 3350
Price: S$20++ for a forty-five minutes play session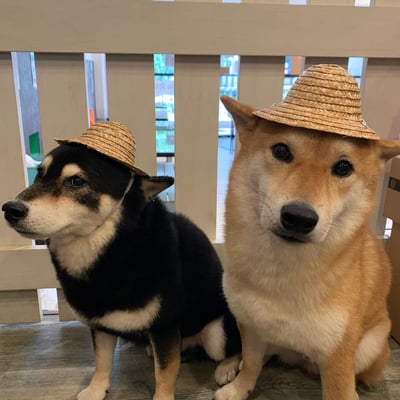 What it is: Dog-friendly restaurant
It's pretty common knowledge that we love dim sum, with quaint bite-portion dishes filled with mind-blowing combinations. Why not share that love with your dog pal?
I.N.U Cafe has a thematic menu option coined "Bossipaws" with a whole selection of dim sum specially prepared for dogs. Pamper your doggie with pieces of siew mai, wantons and har gow. If you're feeling fancy, you can even supplement these dishes with a whole meat pie! That's not to say that its standard menu is nothing to write home about, with local delights like salted egg crabs and curry fish head.
If you are intending to go on a cheat day, it is time to bring your dog along with you!
Address: 530 Balestier Road Monville Mansions #01-06/07 Singapore, Singapore 329857
Opening hours: 12pm to 8pm on Mondays, Wednesdays to Sundays
Contact: 8189 8092
Price: S$10.90++ (largely dependent on your food order)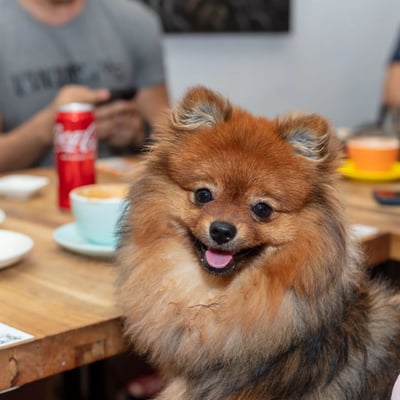 What is it: Cafe that serves bespoke dog pastries
As we all know, birthdays are always exciting and significant milestones. It is the one day in a year you can truly call your own. Your dogs deserve the same treatment on their own birthdays (though let's not kid ourselves, every day is their birthday), starting with a creamy and commemorative cake!
Sun Ray Cafe excels in dog-friendly baked treats, going so far as offering a whole baked cake made of either fruits or meats for your special friend. They even have muffins and puppuccinos to indulge your dog's sweet tooth! If anything, Sun Ray Cafe is probably best described as Starbucks for dogs.
Address: 79 and 81 Brighton Crescent, Serangoon Gardens Estate. Singapore 559218
Opening hours: 8.30am to 10pm
Price: S$10++ (largely dependent on your food order) | S$15++ for a 250gm dog cake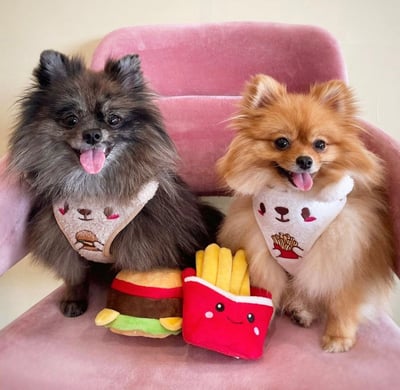 What is it: Cafe with personalised dog meals
Most of the cafes here have pre-determined menus for your dog pals. While that's always good to have, it is understandable that at times, you'll like to personalise a meal for your devoted fur buddy.
Well, Wooftopia Pet Cafe has got you covered with a fully customisable pet menu. Simply pick your pal's preferred meat choice and sides, alongside a chosen glaze and garnish and let the chef work his magic. Think of it as a Subway, but for dogs.
Of course, you have your pick of food options as well, from creamy pastas to delightful burgers.
Address: The Grandstand Car Mall, Basement, The Grandstand Car Park, Singapore, North 287995, Singapore
Contact: 6966 8818
Opening hours: 12pm to 9pm on Mondays, Wednesdays to Sundays
Price: S$19++ (largely dependent on your food order)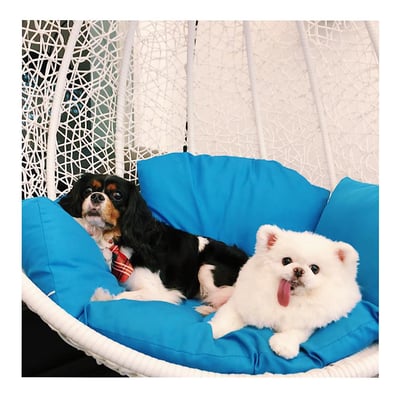 What is it: Dog-friendly cafe with an outdoor dining area
With a lovely menu largely inspired by Western cuisines, Menage Cafe boasts an illustrious layout further accentuated by charming fairy lights. Perhaps the best thing about Menage Cafe is its radiant decor, emulating aesthetic essences that you'll find on the streets of Gangnam.
Bring your lovely doggie in their cutest of outfits as you dine and take pictures. Before leaving, make sure to capture an Instagram-worthy shot with your dog on its outdoor hanging chair!
Address: 6 Sin Ming Rd, #01-01/02, Singapore 575585
Contact: 9669 8372
Opening hours: 12pm to 10pm on Tuesdays to Fridays, 10.30am to 10.30pm on Saturdays and 10.30am to 10pm on Sundays
Price: S$20++ (largely dependent on your food order)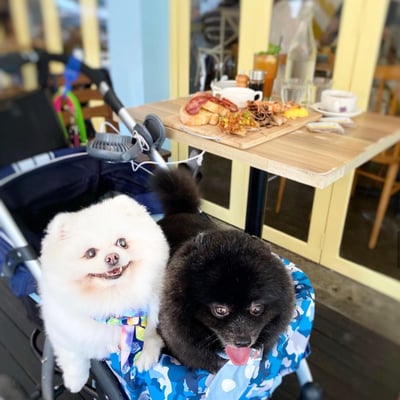 What is it: Bistro perfect for afternoon tea with your pet
While not a dog cafe in the purest sense, W39 Bistro is a quaint way to spend an afternoon with your furry buddy. With a whole catalogue of pastries and set meals (such as crab meat soba and duck leg confit), this bistro is a great option for afternoon tea with friends!
They do not have a menu catered for dogs, so it is recommended you pack some food and water for them. Also, diners with dog companions are limited to the outdoor dining area.
Address: 39 Jln Mas Puteh, Singapore 128637
Contact: 9646 5372
Opening hours: 11.30am to 9.30pm on Tuesdays to Fridays, 9am to 5pm on Saturdays and Sundays
Price: S$28++ (largely dependent on your food order)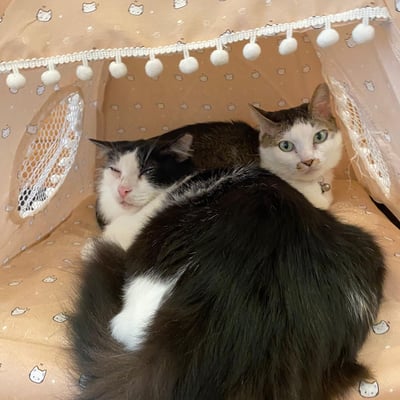 What is it: Cat cafe with play sessions
More of a cat person? Well, The Cat Cafe is the perfect spot for you. With over 15 fluffy felines, you have a whole community of cats to engage with, each of which has its own unique and charming personality. The kitties are also noticeably older, which isn't necessarily a bad thing given that they are calmer and more domesticated than an infant kitty. Think of this as a place of serenity that's preserved by cute companions.
If you're looking for a more energetic crowd, its second outlet at The Rail Mall has a younger and more enthusiastic gang of young kitties always ready to play!
Address: 241B Victoria St, Singapore 188030 (Bugis) | 392 Upper Bukit Timah Rd, Singapore 678046 (The Rail Mall)
Contact: 6338 6815 (Bugis) | 6977 9579 (The Rail Mall)
Opening hours: 3pm to 9pm on Mondays to Fridays and 10am to 9pm on Saturdays and Sundays
Price: S$16 for two hours and a complimentary soft drink, followed by an additional S$4 for each subsequent thirty-minute slot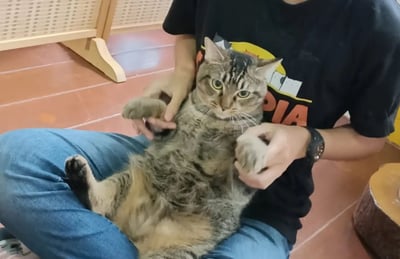 What is it: Cat cafe with play sessions
Need more cat time? Drop by Catopia and visit its group of cat officers! Engage in your personal introspection as you snuggle up with Hana - the gentle soul, gossip with OMY - the feisty princess or be enthralled by Apollo - the prince charming.
Catopia is also exceptionally kid-friendly, so it's a great place to introduce your kid to his or her new best friend!
Address: 46A Dunlop St, Singapore 209375
Contact: 8907 0666
Opening hours: 10am to 6pm on Tuesdays to Sundays
Price: S$13 for an hour of play time and a complimentary drink, S$6 for subsequent thirty minute slots and S$8 for subsequent one hour slots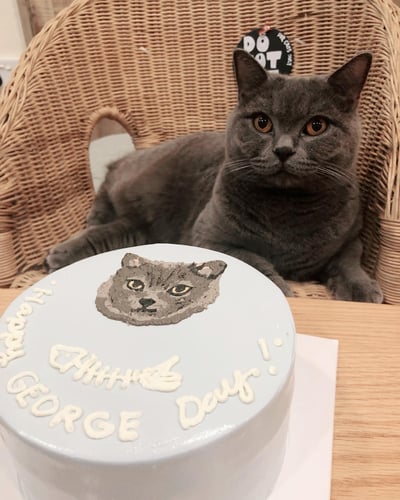 What is it: Intimate cat cafe with play sessions
Incredibly cosy, the ambience at Meomi Cat Cafe is especially relaxing and tender, with a layout that facilitates intimate engagement with their litter of kittens.
If you're looking for a place to relax and let go, Meomi Cat Cafe will prove to be an excellent platform for therapeutic catharsis.
Address: 668 North Bridge Road Singapore, Singapore 188801
Contact: 8770 8738
Opening hours: By appointment only (through Facebook)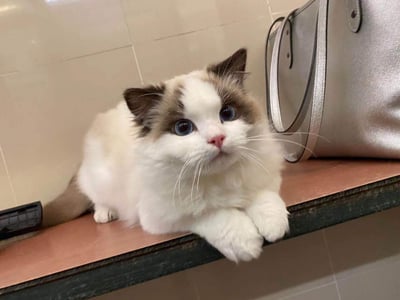 What is it: Cat adoption centre
"Cat" being the operative word, The Cat Place is more of an intimate adoption centre than a fully-fledged cat cafe. With an option to spend some time with your next potential kitty friend, you'll get to build rapport with the cat gang before deciding which you'll like to bring home!
It's also an excellent way to determine the cat that is most compatible with you and your personality type.
You can find the collection of cats available for adoption here. They also sell cat-related products that you can find here
Address: 770 North Bridge Road, Singapore 198738
Contact: 8770 8738
Opening hours: 1pm to 10pm on Tuesdays to Sundays
Price: S$12 per hour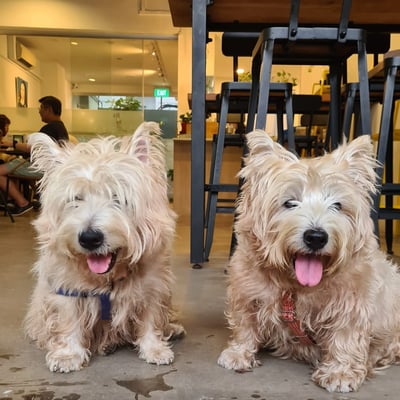 What is it: Pet-friendly restaurant
The Garden Slug revolves around three key principles - hearty and rustic food, big portions and service from the heart. Most important of all, they are also extremely passionate about animals. You already have an amazing entourage of fur friends. Now all you need to match this is amazing food (we highly recommend their pork ribs and ribeye steak.)
Make sure to visit on Tuesday whenever possible as your pups get to enjoy a complimentary puppuccino!
Address: 55 Lorong L Telok Kurau, #01-59/61 Bright Centre Singapore, Singapore 425500
Contact: 6346 0504
Opening hours: 11.30am to 9pm on Mondays, Wednesdays and Thursdays | 11.30am to 10pm on Fridays | 9.30am to 10pm on Saturdays and Sundays
Price: S$30++ (largely dependent on your food order)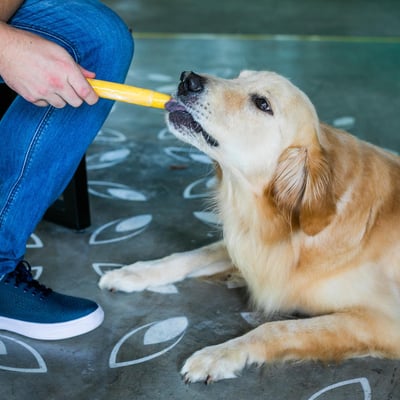 What is it: Dog-friendly cafe with homemade dog biscuits and popsicles
As we all know, Singapore's weather can be unforgivingly humid. It is almost a necessity that you cool down, either with a chilled drink or even better, a rich gelato. Mylo's has handmade gelato and pastries made by artisans to pamper your sweet tooth. Their signature is a vanilla and Himalayan pink salt gelato, which you'll get to drizzle with a generous serving of espresso, honey or seasonal fruits.
Of course, we did not forget about our fluffy friends! Mylo's has a series of homemade dog biscuits and popsicles ready to greet them as they go wild on their alfresco terrace.
Address: 18 Marina Gardens Drive, #01-01, Singapore 018953
Contact: 6970 8553
Opening hours: 8am to 8pm on Wednesdays, Thursdays and Sundays | 8am to 10pm on Fridays and Saturdays
Price: S$6++ (largely dependent on your food order)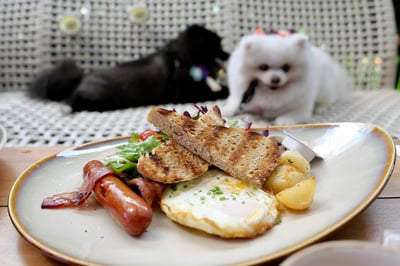 What is it: Pet-friendly restaurant with an amazing alfresco dining area
It is undeniable that dogs love to soak in the open air as they sweep through fields of grass. Canopy HortPark may have exactly what your dog needs, with a flourishing alfresco dining area perfect for family picnics.
Watch your dog immerse itself in this grandiose space as you explore some of HortPark's culinary masterpieces.
We recommend that you finish your improvised picnic with their extremely satisfying lava cake!
Address: #01-01, 33 Hyderabad Road, HortPark, Singapore 119578
Contact: 6556 1533
Opening hours: 8am to 10.30pm
Price: S$30++ (largely dependent on your food order)