The COVID-19 vaccine rollout is underway in Singapore. However, not all side effects are known yet. Insurers have thus expanded their coverage to include allergic reactions from taking the vaccine. Find out who they are and what their coverage includes.
A number of insurers in Singapore have recently unveiled additional coverage for policyholders should they suffer from allergic reactions after taking a COVID-19 vaccine. With Singapore officially extending vaccinations to all age groups on 11 June 2021, this move by insurers is a welcome one.
Additionally, senior citizens are now allowed to receive a vaccination without needing to make an appointment beforehand. Students, especially those from graduating cohorts, will receive their shots well before they sit for their national examinations too.
Due to the unprecedented speed in which the vaccines were created by pharmaceutical companies across the globe, there hasn't been enough time to document a full list of potential side effects.
This move by insurance companies to expand their COVID-19 coverage will provide additional encouragement for people in Singapore to take the vaccination. On a macro level, this will help the Lion City achieve herd immunity quicker and hasten its reopening.
On 25 January 2021, the Life Insurance Association, Singapore, announced that all seven Integrated Shield Plan insurers are extending their coverage as well. The insurers consist of AIA, AXA, Singlife, Great Eastern, NTUC Income, Prudential, and Raffles Health Insurance. The coverage will last until 31 December 2021 for now.
On 17 June 2021, these seven insurers announced that the protection will be further extended to cover COVID-19 vaccines imported via the Special Access Route. The first jab covered would be the Sinovac one, but expect more to be added to the list over time.
Here is the full list of insurers and what their coverage comprises of:
AIA
On 3 March 2021, AIA launched a free insurance plan providing cash payouts should hospitalisation be required after taking the COVID-19 vaccine. Dubbed AIA COVID-19 Vaccine Cover (Plus), S$500 per day will be disbursed - for up to two days - on top of an additional lump sum of S$500.
What's more, a S$300 lump sum payout is provided if your child is diagnosed with COVID-19. However, he/she must be insured under this policy and be between two weeks and 16 years of age.
Lastly, you do not need to be an existing AIA customer to sign up for this policy but you do need to apply via an AIA financial advisor or insurance representative. 250,000 plans have been made available and applications close on 31 October 2021.
More information is available here.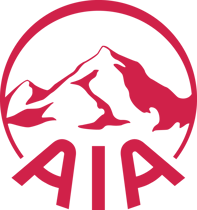 AIG
AIG presents another option for individuals who are looking to get vaccinated against COVID-19. Like the other insurers on this list, its free Vaccine Hospitalisation Cover is meant to complement the MOH's Vaccine Injury Financial Assistance Programme.
However, AIG's policy doesn't just cover side effects arising from the COVID-19 vaccine. It also includes protection against dengue and yellow fever. The former is especially useful for folks who are planning to take the Dengvaxia shot, which was first approved in December 2020.
Coverage includes a payout of up to S$100,000 for accidental death or total permanent disability due to side effects arising from COVID-19, dengue fever, or yellow fever vaccinations. Additionally, there's a S$100 daily hospital allowance for up to 14 days. Finally, a S$200 travel reimbursement will be granted for ambulance and taxi services.
AIG's Vaccine Hospitalisation Cover is valid for individuals between 16 and 65 years old. The policy covers side effects arising within 14 days of each vaccine dose, with a maximum of two doses per insured individual.
For more information, click here.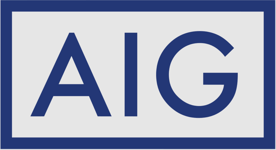 Singlife
The British insurer has announced that COVID-19 vaccination coverage is available for all health insurance policyholders at no additional cost. The policies that will be covered include the Integrated Shield, MyShield, and group health insurance plans.
Should hospitalisation or in-patient treatment be needed due to side effects from taking the vaccine, your medical bills will be covered.
Singlife's conditions include the following:
1. Vaccine taken must be approved by the Health Sciences Authority (HSA)
2. And you need to be medically eligible to take it
For more information or to make a claim, click here.

China Life Insurance
China Life Insurance has joined the fray too, announcing that it will offer complimentary COVID-19 Vaccine Protection to both new and existing policyholders till 30 September 2021. There are 3 benefits and these are largely similar to the ones offered by other insurers on the list.
Firstly, a hospital cash benefit of S$150 per day for up to 14 days is disbursed should the insured be hospitalised due to side effects after a COVID-19 vaccination. This is valid for 14 days from either vaccine dose.
Secondly, a lump sum payout of S$800 will be disbursed should the insured by diagnosed with pneumonia due to COVID-19 by a registered medical practitioner within 14 days of the final vaccine dose.
Finally, a lump sum payout of S$15,000 will be disbursed should the insured pass away due to side effects within 14 days of taking either vaccine dose.
For more information, click here.

DBS
DBS has partnered with Swiss insurer Chubb to offer coverage for COVID-19 and COVID-19 vaccinations for all DBS/POSB customers and their immediate family members. This is a complimentary policy and coverage applies on top of other existing plans you have. Benefits are identical, with daily hospital cash, ICU hospital cash, and assistance for bereavement.
Dubbed Covid-19 Vaccine Protect, this plan from DBS also includes a 2-year DBS Parkway Programme and 2 complimentary teleconsultations. Applications need to be completed by 30 June 2021 and DBS states that you will receive your policy within 10 business days via email.

FWD
If you're currently holding an insurance policy from FWD - or plan to purchase one before the year ends - you'll be glad to know that the company is offering complimentary coverage for adverse side effects resulting from taking a COVID-19 vaccine.
A lump sum payout of S$5,000 will be disbursed if you're hospitalised within 30 days of taking the first or second vaccine dose. This coverage is valid till 31 December 2021 for now for policyholders of the following plans:
- Big 3 Critical Illness
- Term Life Plus, Term Life, and DIRECT-Term Life
- Cancer Insurance
- Heart Attack Insurance
- Stroke Insurance
- International Health Insurance
- Essential Life
- COVID-19 Insurance
- Invest First Insurance
- Future First Insurance
Do note that the vaccine you take needs to be a HSA-approved one and administered by an authorised healthcare professional in Singapore. This is similar to what other providers on this list have laid out.
For more information, click here.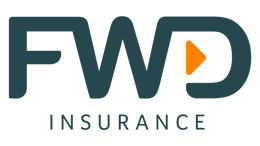 Etiqa
On 15 February 2021, Etiqa announced that it too would grant financial assistance for side effects arising from taking the COVID-19 vaccine. The insurer has sweetened the deal for policyholders by applying the benefit automatically when they take their first dose. The coverage is then valid for 3 months.
On 19 May 2021, Etiqa extended this complimentary coverage to both new and existing Maybank Singapore customers. No registration is required.
As for what the financial assistance entails specifically, it includes a daily hospitalisation benefit of S$100, for a maximum of 10 days. Additionally, there's a daily ICU benefit of S$200 for a maximum of 5 days in the unfortunate event that you're admitted there instead. Both private and public hospitals are covered.
Do note that you have to be at least 17 years old upon taking the first dose to receive this coverage and no older than 70 years old.
For more information or to make a claim, email Etiqa at customer.service@etiqa.com.sg or contact the Customer Care team on WhatsApp at +65 6887 8777.
Great Eastern
OCBC Bank's insurance arm unveiled a S$1 million GREAT Vaccine Fund on 15 January 2021 for all of its policyholders, including the Dependants' Protection Scheme and Eldershield plans. Coverage will be valid for 3 months from the day you take the first vaccine dose and includes a daily hospital cash benefit of S$300 per day, for a maximum of 7 days.
On 21 January 2021, Great Eastern then announced that coverage will be extended to customers and their immediate family members, employees, financial representatives, and all respective immediate family members.
Additionally, Great Eastern's employees will receive support in the form of the following benefits should they take the vaccine:
1. A day off on each vaccination day
2. Reimbursement for taking a taxi/Grab ride to and from vaccination clinics
3. 2 days of medical leave without the need to provide a medical certificate, should side effects occur due to the vaccination
4. Reimbursement of medical fees for treating any side effects due to the vaccination
The fund is effective until end-December 2021 or when it is fully utilised, whichever is earlier. This move follows an extension of coverage for the insurer's medical plans regarding hospitalisation and in-patient treatment arising from all vaccinations.
Great Eastern's conditions for the GREAT Vaccine Fund include the following:
1. Vaccine taken must be approved by the HSA
2. You need to be medically eligible to take the shot
And on 25 June 2021, Great Eastern further enhanced its coverage by introducing the GREAT Covid Care Plan. This complimentary post-vaccination insurance policy provides a payout of S$200 per day of hospitalisation, for a maximum of S$2,000. What's more, the cash payout applies to both hospitalisations that occur locally and overseas.
However, do note that you need to have taken your first COVID-19 vaccine dose to be eligible for this policy. Coverage lasts for 12 months from either the date you took your first shot or registered for this plan, whichever is later. Signups are set to close on 30 September 2021 and you must receive your first dose by 31 December 2021 to qualify for the coverage.
For more information or to make a claim, click here.

Prudential
Effective 13 January 2021 onwards, both PRUShield and Group Hospital & Surgical (GHS) plans will cover hospitalisation due to allergic reactions from taking the COVID-19 vaccine.
Prudential's conditions include the following:
1. Vaccine must be approved by the HSA
2. Vaccine must be administered on the recommendation of a registered medical practitioner duly licensed by the Singapore Medical Council
For more information or to make a claim, click here.
Additionally, the insurer has launched a new PRUSafe COVIDCover plan for all Singaporeans, Permanent Residents, and Foreigners with valid passes. Fortunately, you do not need to be an existing Prudential customer to sign up. This complimentary insurance policy grants applicants a daily hospital cash benefit of S$100 should hospitalisation be required due to side effects arising from the vaccination.
This cash benefit of S$100 per day is valid for a maximum of 14 days for each COVID-19 vaccination dose. Individuals are required to sign up via Prudential's Pulse app by 31 July 2021. Only the first 100,000 applications will be accepted and coverage is currently set to end on 31 January 2022.
In conclusion
It's encouraging that insurers are moving quickly to increase the comprehensiveness of their COVID-19 measures, especially as the vaccine rollout accelerates. Large swathes of the population are already vaccinated or slated to receive it. These include healthcare professionals, land transport employees, senior citizens, and aviation and maritime staff.
The Ministry of Health (MOH) has joined in to provide support as well. It has crafted a vaccine injury financial assistance programme (VIFAP) to aid individuals who suffer from adverse side effects after being vaccinated.
Firstly, a one-time payout of S$2,000 will be given to individuals who require inpatient hospitalisation an medical intervention due to side effects from the vaccination.
Secondly, a one-time payout of S$10,000 will be given to individuals who were hospitalised in either the High Dependency or Intensive Care Unit but recover from the adverse side effects suffered.
Lastly, a one-time payout of S$225,000 will be given to individuals who pass away or suffer from a permanent severe disability due to the COVID-19 vaccine.
Singapore citizens, permanent residents, and long-term pass holders will be eligible for this scheme. However, the vaccine must have been administered in Singapore and the side effects must have been "potentially life-threatening or fatal, and has required inpatient hospitalisation or has caused persistent incapacity or disability". Additionally, vaccine-related complications are claimable through MediShield Life.
The MOH has clarified that the program is not intended to reimburse medical costs associated with any adverse side effects, but rather a 'goodwill financial assistance scheme'. The Ministry also mentioned that applications may take up to a month to be processed, once all supporting documents have been submitted. Furthermore, this programme does not cover the Sinovac vaccine at this point in time. On the bright side, you still receive protection via your Integrated Shield plan.
---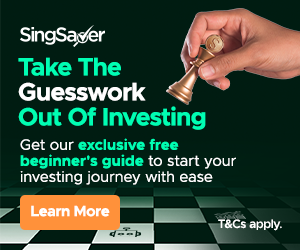 Start managing and saving money like a pro with SingSaver's weekly financial roundups! We dole out easy-to-follow money-saving tips, the latest financial trends and the hottest promotions every week, right into your inbox. This is one mailer you don't want to miss.
Sign up today to receive our exclusive free investing guide for beginners!
---
Read these next:
5 Worthy Financial Goals To Attain By 35
If I Get COVID-19, What Will I Need To Pay?
Freelancer Insurance: A Guide For Gig Economy Workers In Singapore
How To Avoid Overpaying Your Insurance
4 High-Risk Jobs That Require Greater Insurance Protection