[caption id="attachment_29248" align="aligncenter" width="1000"] Image credit: Matter[/caption]
Whether you're searching for replacement staples or just dying for some retail therapy, put your dollars into ethical, eco-conscious labels for a guilt-free shopping spree.
Not only will you get your money's worth, but you'll also get to savour a swanky wardrobe for a long time to come.
With fast fashion, on the other hand, you're likely to be paying more for lower quality threads. Not to mention, you'd be contributing to the death of the planet and the exploitation of underpaid, overwork factory employees – a major fashion, humanitarian, and environmental faux pas.
Here are the trendiest ethical clothing brands for you to explore instead.
---
Source Collections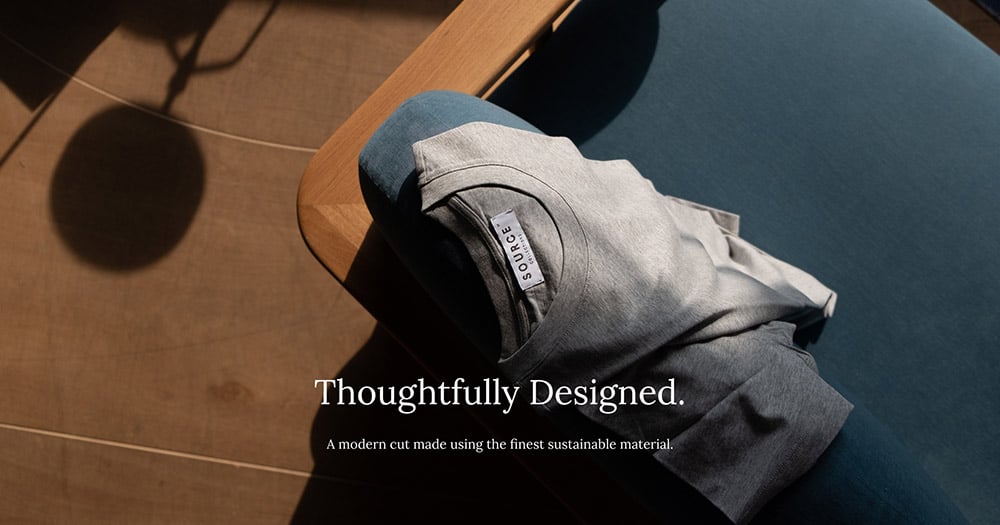 Load up on your basics – that is, your essential plain white tee – at local label Source Collections. V-neck and crew neck shirts for men are available in grey, black and white, while the ladies get to enjoy a greater variety of neutral-coloured tank tops and cap sleeve shirts. Made with organic cotton and Tencel (a natural, biodegradable fibre), these shirts feel appealingly soft to the touch as well.
They come from a factory in China where the employees are well taken care of, and go out in plastic-free packaging. On top of that, Source Collections makes a point of being transparent about what you're paying for, breaking down the price of each product into its components from labour to transport.
View this post on Instagram

A post shared by SOURCE (@sourcecollections) on
Where to buy Source Collections
Shop online here (free shipping for purchases above $60).
---
Matter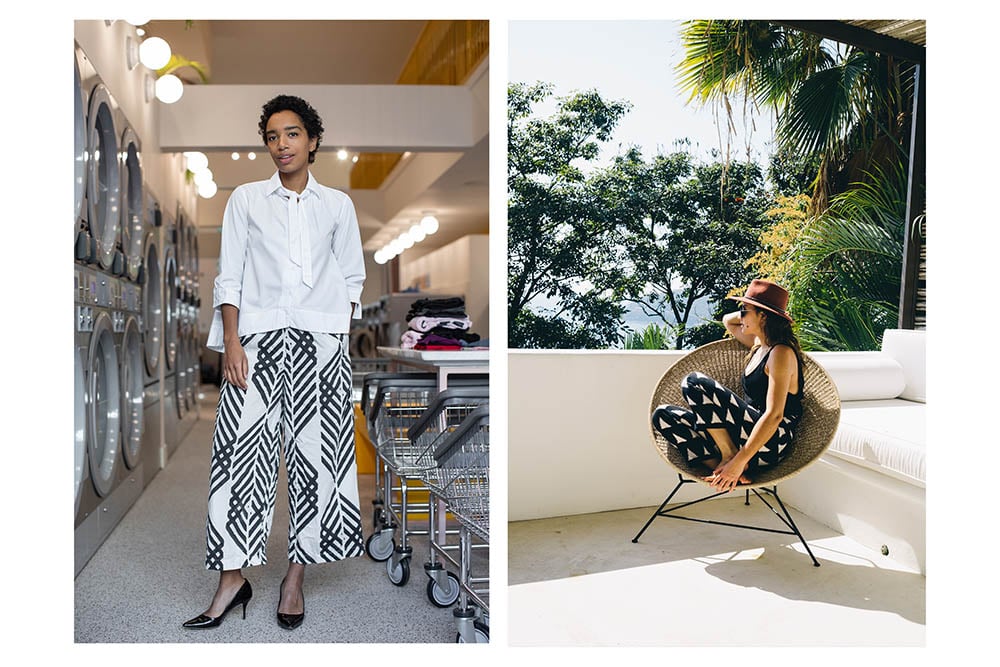 For a little more colour and variety, Matter offers a wide gamut of garments, ranging from jumpsuits to dresses. Each textile, print and design comes with a story and heritage tied to the traditional artisan communities that craft them. The Singapore-based retailer also seeks to minimise textile waste with a unique, eco-conscious manufacturing process, where any leftover fabrics are repurposed into children's clothes. They're also strong advocates of female and community empowerment.
Matter's line of dhoti-inspired pants, which are worn wrapped around the waist, are particularly chic yet comfy. Featuring a funky Iching print, the silk Sideswept Dhoti in teal is perfect for a girls' night out. The Daka Jungle jumpsuit is a playful, yet restrained number that can be worn day and night. Pair it with a blazer for an office-ready look.
Where to buy Matter
Address: Tangs, 310 Orchard Road, Singapore 238864
Opening hours: 10.30am to 9.30pm (Monday to Saturday), 11am to 8.30pm (Sundays)
Alternatively, shop online here (free shipping for purchases above $100).
---
Veja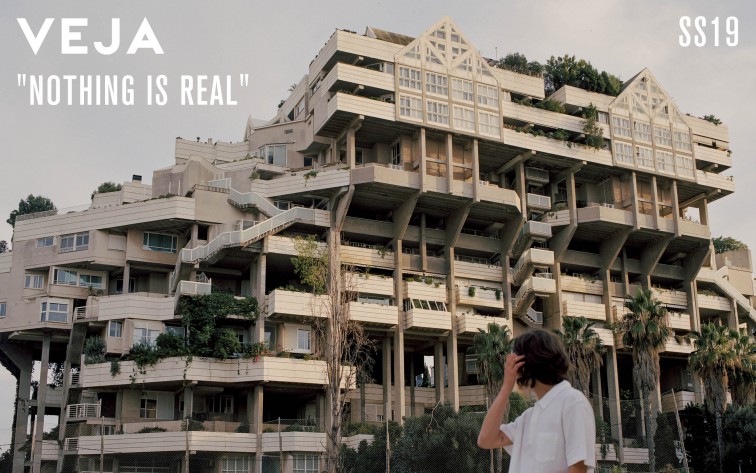 An Emma Watson-approved French footwear label, Veja is known for making its sleek sneakers with sustainable materials such as recycled plastic bottles, organic cotton, tilapia skin and leather tanned with plant extracts.
Manufactured in Brazil, these sturdy kicks also feature natural rubber soles sourced from the Amazon rainforest. While the V-10 B-Mesh Sneakers are a favourite of the former on-screen witch, Veja's Esplar trainers boast a simpler, minimalist silhouette.
Where to buy Veja
Address: Small, #03-08 Tanglin Mall, 163 Tanglin Road, Singapore 247933
Opening hours: 10am to 8pm (Daily)
---
Heads of State Millinery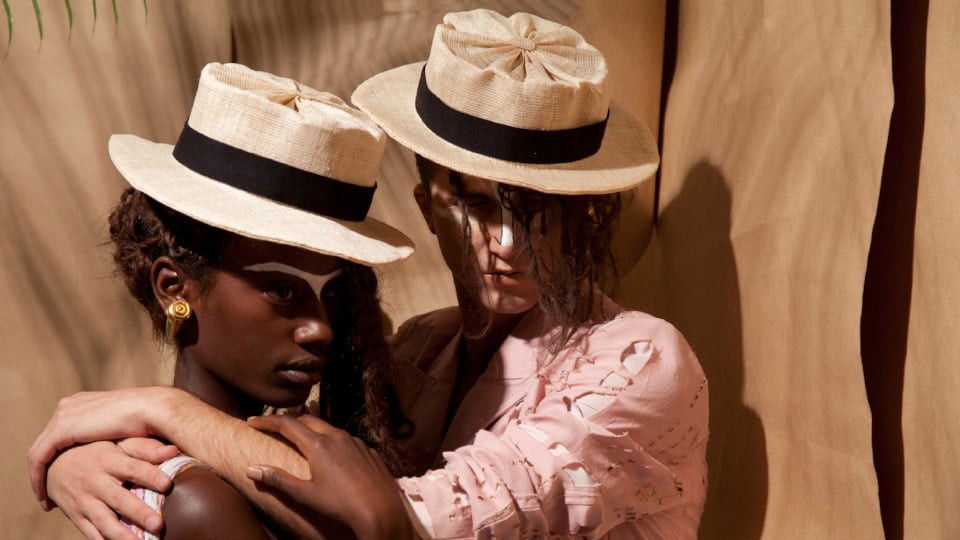 Launched by Chee Sau Fen, Heads of State Millinery is a home-grown hatter's wonderland with a catalogue of whimsical, high-end headpieces such as its archery-inspired "Kyu - Beautiful Bow" collection and its vintage-style Vanguard pillboxes.
Handwoven from abaca fibres (which are collected by women from the Daraghuyan Bukidnon tribe in the Philippines), each hat is carefully crafted by 14 housewives in Cebu, the founder (a self-taught hat-maker), and her two assistants.
Every step of the process respects the planet and the artisans. By offering employment opportunities to the rural minority community, the label aims to empower them as well.
Where to buy Heads of State Millinery
Address: The Emporium, #02-22 Tanglin Mall, 163 Tanglin Road, Singapore 247933
Opening hours: 10.30am to 8.30pm (Daily)
---
Anothersole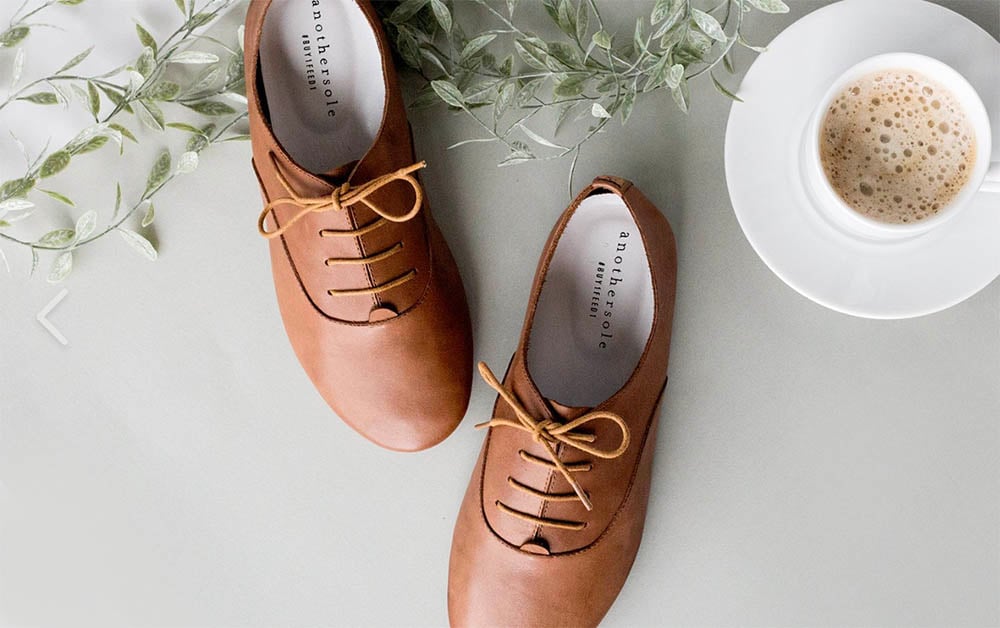 Weighing in at only 280g, Anothersole shoes are the perfect travel companion that boasts incredible durability, gentle comfort, and effortless style. Their e-commerce model claims to operate on a very lean cost model, meaning that they try to do as much as possible in-house and deal directly with producers, so they can save on middlemen costs.
What you get are premium-quality leather shoes stitched directly onto soft flexi-rubber soles – and the knowledge that 10% of the company's profits will go toward feeding hungry children, building sustainable communities, and supporting their growth.
Where to buy Anothersole
Shop online here (free international shipping and returns).
---
What to read next:
Best Cashback Credit Cards in Singapore 2019
The Best Shopping Credit Cards in Singapore 2019
Which is the Cheapest Shipping Service From US to Singapore?