A gift guide for guys, written by a guy.
Valentine's Day has always been associated with certain clichés – candlelight dinners, roses, chocolates, and jewellery. And gifts are always from the guy to the girl. But more and more modern women are stepping up and giving their significant others a V-day gift too.
But what to get? Well, when it comes to buying gifts for guys, the theme of the day is practicality. Flowers wither and die, but a cool gadget lasts forever. Or at least, for a couple of years.
With that in mind, here are 12 great gift ideas for that special guy in your life, whether it's Valentine's Day, his birthday, a special anniversary, or just because. And be sure to use the best online or shopping credit card for you to maximise your rewards.
1. A Classy Watch
Sure, a smartphone can tell the time as good as any watch, but there's no denying the effect a classy timepiece has on a man's overall look. And if he's someone who's chronically late, this can double up as a not-so-subtle reminder.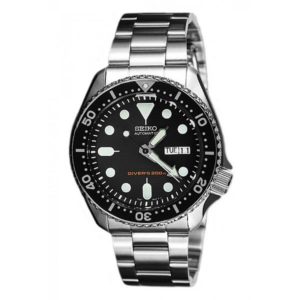 You can't go wrong with the Seiko SKX007, which is not only aesthetically pleasing but is also considered to be one of the most value-for-money watches in the world.
2. A Smart Watch
For some people, analogue watches are a relic, no matter how complex or detailed they are. If that describes your significant other, then a smart watch or fitness tracker that's compatible with smartphones is a better option.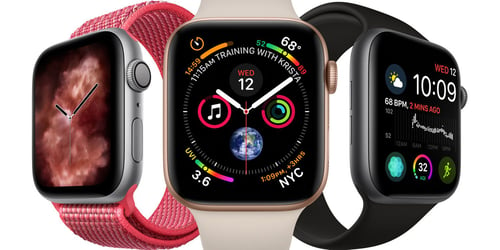 The Apple Watch Series 4 (from S$599), the company's latest smartwatch offering, has been its best-reviewed thus far. Fitness tracking, health monitoring, and equipped with GPS and cellular; this watch can do it all.
3. An E-reader
Turn all that time spent on the MRT into productive time with a handy e-reader. Prolonged reading on LCD screens can cause eye strain – e-readers are a far more eye-friendly option, making for a more enjoyable reading experience. A perfect gift for an avid reader.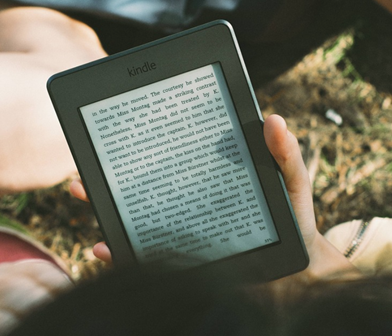 When it comes to e-readers, the Amazon Kindle Paperwhite Gen 4 (S$255 on offer) still holds up as the gold standard. So much so that when people think of e-readers, the Kindle automatically comes to mind.
4. Laser Projection Keyboard
Let's face it, doing lengthy typing on your smartphone isn't pleasant. But neither is lugging around a laptop or tablet everywhere. This device projects a laser keyboard onto any flat surface, allowing you to type out long messages or even write whole documents straight from your phone.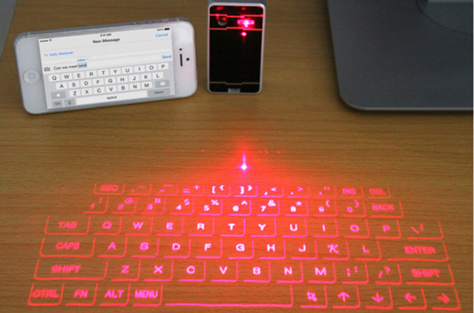 If your man always finds himself having to work on the go, he will appreciate this handy futuristic gadget. And the best-reviewed device on the market right now is the AGS Wireless Laser Projection Bluetooth Virtual Keyboard.
5. Noise-Cancelling Headphones
Speaking of spending time on public transport, a good pair of noise-cancelling headphones is almost indispensable. Being able to listen to your favourite music (or audiobooks) makes a public transportation commute much more tolerable. A gift he would no doubt appreciate.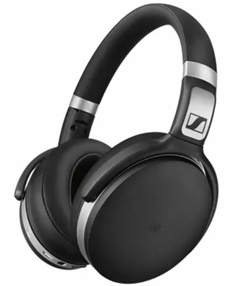 Sound experts Sennheiser has got this area covered. Its Sennheiser HD 4.50 BTNC (S$229) provides the best mix of features and value.
6. Wireless Speakers
Headphones are well and good when outside the home, but what about the inside? Good wireless speakers give you high-fidelity sound without the hassle of setting up and connecting all those wires.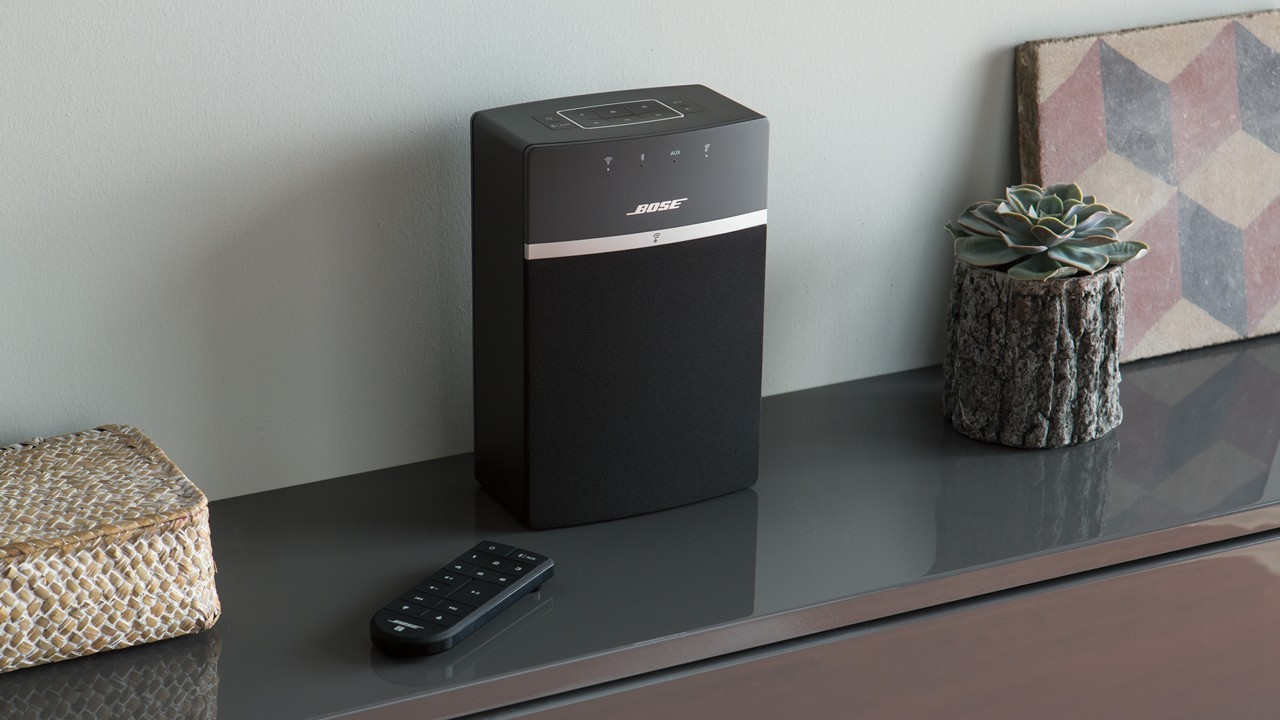 The leaders in the field, Bose, has the SoundTouch 10 (from $319), a portable wireless speaker whose small size belies the power it can generate. Whether it's for blaring his favourite music or watching Game of Thrones, it's a gift any guy would love.
7. A Masterclass Subscription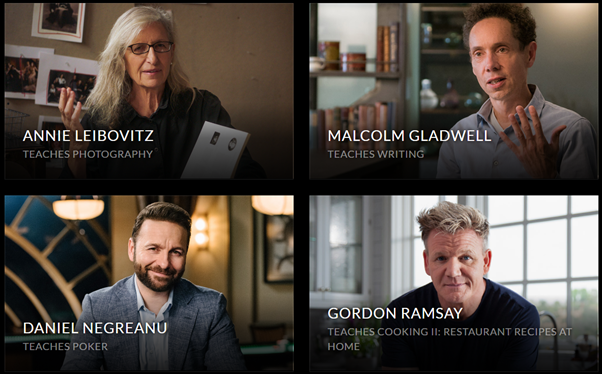 Is your man interested in developing expert-level (or even just improving) cooking skills? Or mastering the electric guitar? Masterclass (around S$230 per month) is an online learning service where experts from Gordon Ramsay to Garry Kasparov to Tom Morello deliver high-quality lessons in their respective niches. And if it's something like cooking, you stand to benefit too!
8. A Luxury Pen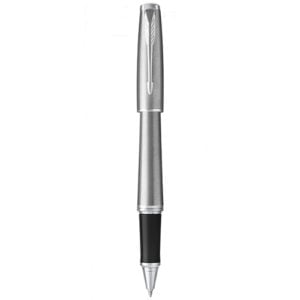 While it is conceivable that in the not-too-distant future we will all have forgotten how to write, a luxury pen still makes a statement today, especially at the office. Parker has been in the luxury pen business since 1888, and its Urban Metro Metallic CT RB (S$80) is an ideal gift for the rising corporate executive.
9. A French Press
Coffee and the Singaporean lifestyle are a perfect fit. While instant coffee may be enough for some, especially at home, many prefer a higher standard. Many caffeine connoisseurs say there's nothing better than the French Press method, where coffee grounds bathe in boiling water before being pressed right into your mug.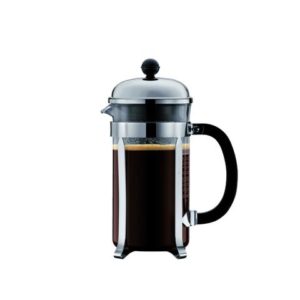 One of the best French Press coffeemakers that won't break your budget is the Bodum Caffe Coffeemaker (S$65.80). He's sure to appreciate the ability to make a quick yet delicious cup of coffee to get the day started right.
10. A Sleek Wallet
Giving a guy a wallet may seem to be a bit of a cliché, but it's a classic gift for a reason. Too many men don't bother changing their wallets until it's frayed and tattered. It doesn't make for a good impression when he whips it out in mixed company.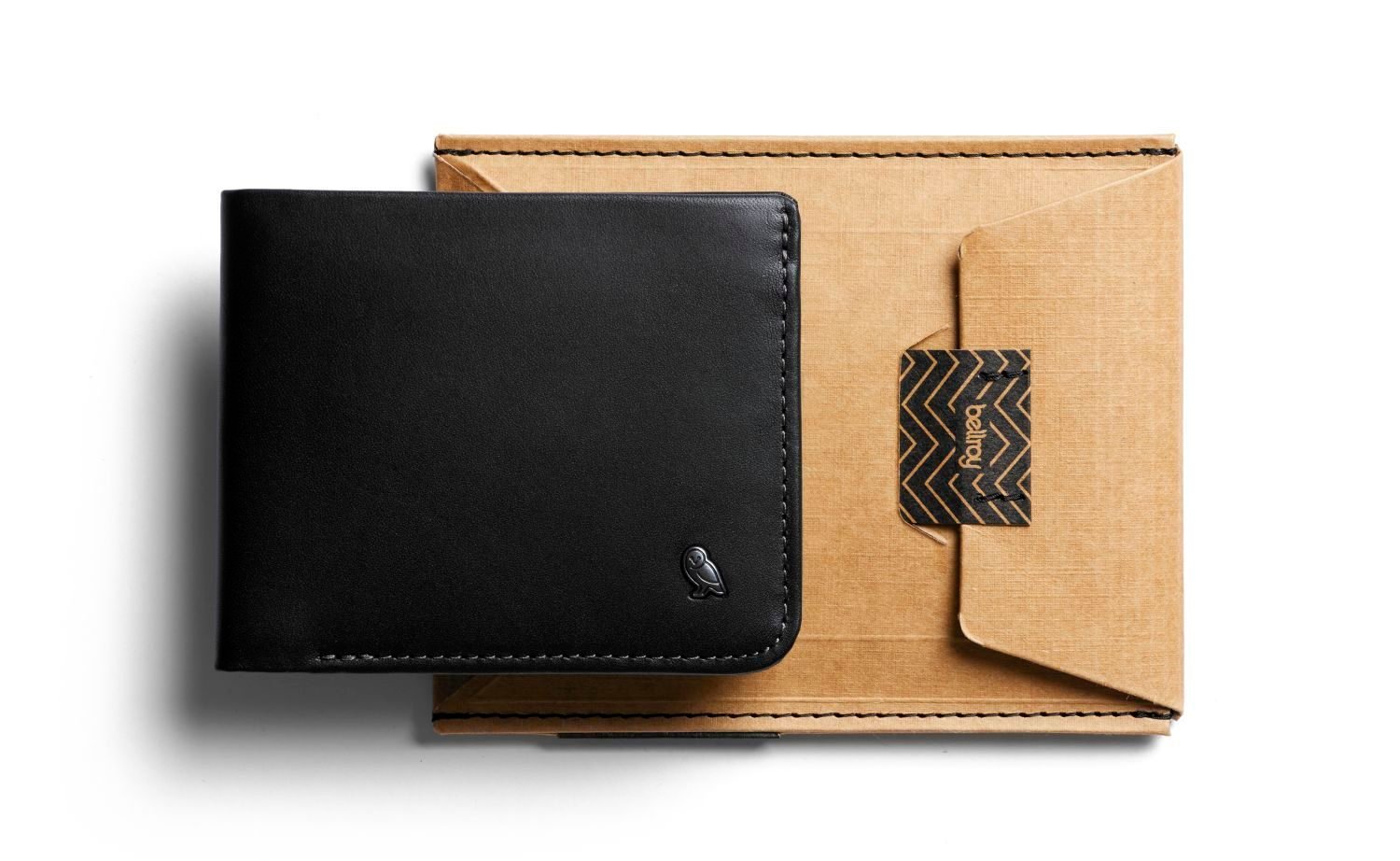 So why not surprise him with a Bellroy Hide&Seek wallet (S$129), made of the highest quality leather? It even comes equipped with RFID-blocking technology for extra security and has a hidden coin pouch to boot.
11. A Classic Polo-Tee
Fashion trends come and go, but some things remain timeless – like the classic polo tee. One of the most versatile tops a man can own, you will get the satisfaction of seeing him wear something you know you picked out.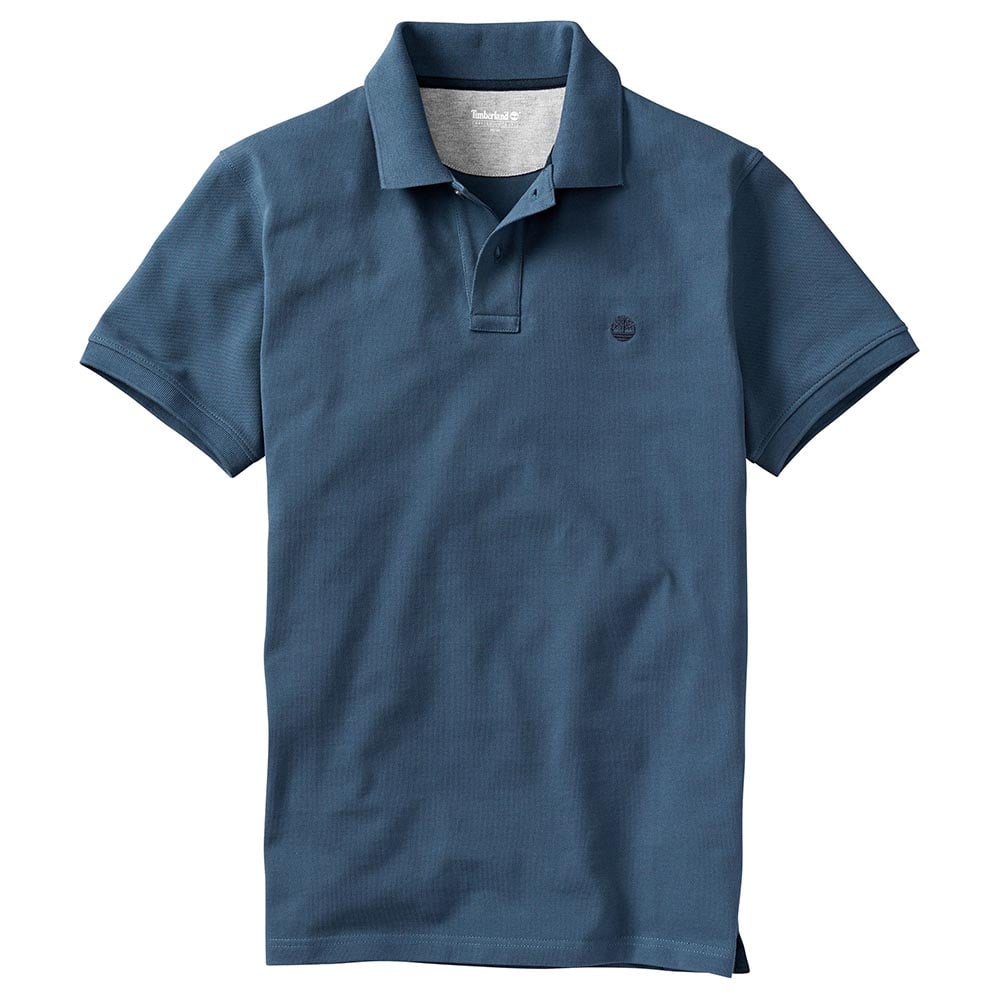 Timberland offers fashionable high-quality polo tees at reasonable prices (from S$79), suitable for many different occasions and that will last for ages. As long as you know his size, you can't go wrong with this gift.
12. A Sturdy Travel Backpack
Whether for use when navigating within Singapore or outside it, a sturdy travel backpack is a valuable tool for any guy. And if he happens to be a frequent traveller – even better! This is also the perfect gift if you travel often as a couple and need a safe, sturdy option to carry all your travel essentials.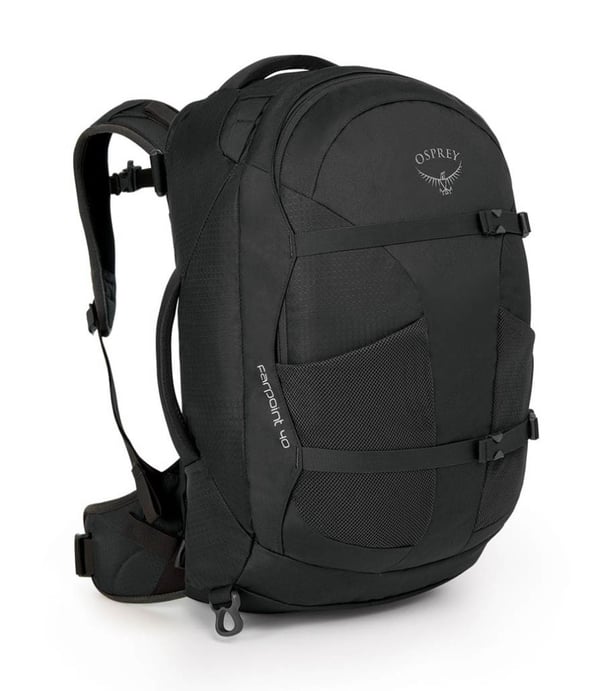 Mention travel backpacks and Osprey inevitably comes to mind. The stylish Osprey Farpoint (S$229) backpack can be used for both urban and rural environments.
No matter your gift, be sure to charge it to the best credit cards for shopping and maximise your rewards, be it cashback or air miles. Compare and apply on SingSaver today and receive exclusive sign-up bonuses (and that's on top of the bank's own bonuses)!

What to read next:
Romantic Staycations to Suit All Budgets this Valentine's 2019
Best Dining Credit Cards in Singapore 2019
Use These 5 Credit Cards to Pay for Your Grab Rides
8 Affordable Wedding Venues in Singapore
How To Enjoy Valentine's Day 2019 On A Budget
---

By Ian Lee
Ian is a former investment banker turned freelance finance writer. He specialises in creating versatile finance content for the attention economy, ranging from personal finance and investing to fintech and cryptocurrencies.
---