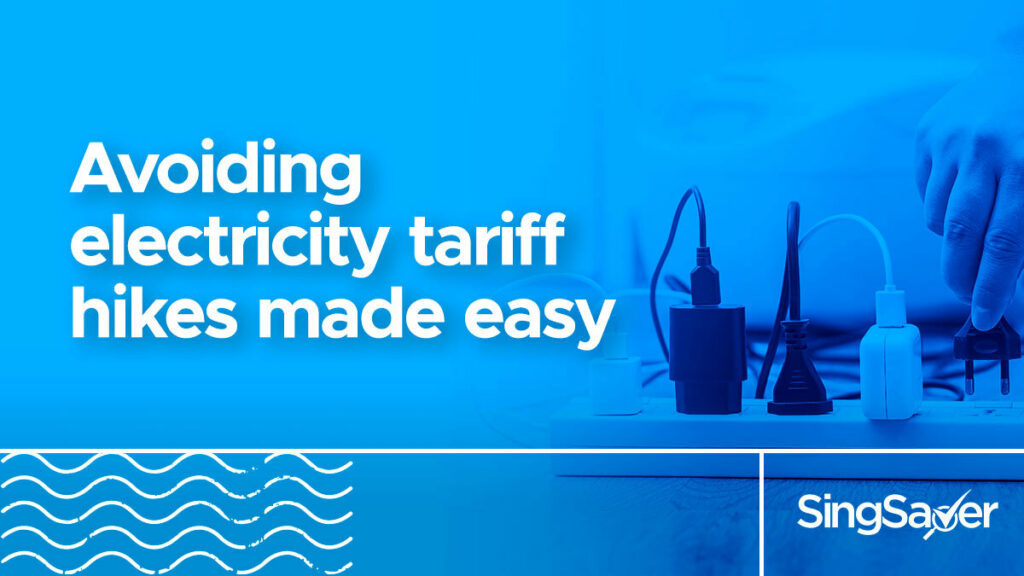 A fixed price electricity plan can help reduce your monthly electricity bill. Find out how much savings you can potentially bag with the right power plan for your home.
One of the nitty gritty things young homeowners don't give much thought to when moving into their new homes? Their electricity supplier. By default, Singapore households are powered by SP Services. However, SP Services isn't the only electricity supplier.
The liberalisation of the electricity market is the reason why we now have 12 Open Electricity Market (OEM) retailers and different types of electricity plans to choose from — fixed price electricity plans, discount off regulated tariff electricity plans and non-standard peak/off-peak electricity plans.
Consumers looking to shave their monthly electricity bills are recommended to deviate from SP Services simply because there isn't many exciting, money-saving promotions. One can thank innovation as well as stiff competition amongst the OEM retailers for potential savings when we make the switch.
Need more convincing? A fixed price electricity plan can benefit you: you enjoy the same electricity rate even if it's increased further down the road. Price hikes are very real issues that directly affect consumers — the electricity tariff was raised by about 8.7% between April and June 2021 relative to the previous quarter.
Fresh from the news: electricity tariff for households will increase by an average of 3.8% between July and September 2021 compared with the previous quarter.
Why you should go for a fixed price electricity plan
#1 Avoid price fluctuations
A fixed price electricity plan lets you lock in your electricity rate at a specific price for a specific duration, say 24 months. This protects you from any potential upward adjustment of the tariff done by SP Services every calendar quarter. The Energy Market Authority (EMA) of Singapore regulates this tariff.
If you like having certainty on the price you're paying for electricity or are particularly concerned about fuel volatility, this type of electricity plan is for you.
#2 Easier to budget for your monthly electricity bills
A fixed price electricity plan makes it easier for you to plan for how much you'll be spending on energy every month.
For instance, if your household's average electricity consumption doesn't change much each month, you can simply multiply the fixed electricity rate by your household's average electricity consumption to get the approximate amount you would have to pay.
In months when working from home remains the default, your household's electricity consumption is likely to be higher than if you were to head back to the workplace. As such, you would be wise to increase your electricity bill budget for those months and perhaps cut back on non-essential expenses to avoid overspending.
#3 Your fixed price electricity contract doesn't last forever
Depending on how you look at it, this can be a good thing: you're free to renew your electricity plan or switch plan once your contract is up, in order to secure more savings. This is a definite plus point if you foresee your lifestyle or preferences changing in the near future, too. For the uninitiated, Geneco offers an array of electricity plans for consumers to choose from, including eco-friendly ones.
#4 Your electricity supply remains undisrupted
There's no need to worry about possible disruptions to your household's electricity supply if you sign up for a fixed price electricity plan.
Regardless of the type of electricity plan you've signed up for, or the electricity provider you're using to power your home, SP PowerGrid remains responsible for the physical delivery of electricity supply to your home.
Comparison: Geneco vs SP Services
If you are all about making those hard-earned dollars go further, definitely consider making the switch. Just take a look at the potential savings to be had if you made the switch from SP Services to Geneco's 24-month fixed rate plan – Get It Fixed 24.
| | | |
| --- | --- | --- |
| | Geneco | SP Services |
| Electricity rate | 19.58¢ per kWh (incl. GST) | 25.02₵/kWh (incl. GST) |
| Bill rebate (one-time) | S$80 | NA |
| Referral rebate (unlimited) | S$50 | NA |
| Bill rebate (Credit card offers) | Up to S$40 | NA |
How you can boost your savings with Geneco
#1 Enjoy highest bill rebate in town of up to S$170 with Geneco's fixed price electricity plan
Intrigued? There are only three simple steps you need to follow to enjoy these limited-time offers.
Simply sign up for Geneco's 'Get It Fixed 24' plan and use the promo code <GSS80> to enjoy a one-time S$80 bill rebate
Stack it with a S$50 referral rebate when you use your friend's referral code
Stack it further with up to S$40 credit card rebate when you set up recurring bill payment with a HSBC, Standard Chartered, Citibank, POSB or UOB credit card
#2 Stand to win free electricity for two years
From now till 31 July 2021, stand a chance to be one of the three lucky winners to walk away with free electricity for two years (worth S$2,400).
How do you take part in this incredible giveaway? All you have to do is sign up for Geneco's Get It Fixed 24 plan or renew your contract with the Get It Fixed 24 Renewal plan online by 31 July 2021. Terms and conditions apply.
#3 Earn unlimited S$50 referral rebate
For existing Geneco customers, Geneco offers a S$50 bill rebate for every friend who successfully signs up with your referral code. The sky's the limit when it comes to how much referral rebates you can chalk up, really. The more you share and refer, the more rebates you'll earn.
#4 Avoid hidden charges or monthly administration fees
While Geneco prides itself on not slapping hidden charges and fees on their customers' electricity bills, you may not find this perk with some of the other Open Electricity Market retailers.
For instance, Geneco absorbs transmission loss charges so residential customers like you and I don't have to bear them. The Transmission Loss Factor (TLF) accounts for energy that's lost as electricity passes through the grid system to get to your home. Normally, these charges are passed on to the end consumer.
Another example? Geneco only sends bills to their customers electronically via their e-bill service in an effort to be greener. On the contrary, other retailers may offer paper bills, but charge a fee in the process. This is often another hidden charge that consumers foot unknowingly if they hadn't scrutinised the fact sheet prior to signing their electricity plan contract.
#5 Explore Geneco's PowerUp Rewards
Take your savings up a notch with PowerUp Rewards where you'll find a plethora of offers and rewards specially curated for Geneco customers. What can you expect from Geneco's loyalty program? An assortment of discounts as well as offers on products and services that complement your lifestyle, of course.
While you're at it, try to also be more mindful of your electricity usage. Consider using energy efficient appliances and turning off switches when not in use to reduce your energy consumption. It doesn't hurt to build more holistic eco-friendly habits at home, too.
This article is written in partnership with Geneco.
Read these next:
5 Best Energy Providers In Singapore
Best Credit Cards for Paying Utility Bills in Singapore
Open Electricity Market (OEM) Singapore: Complete Guide For 2021
Top Credit Card Promotions And Deals On SingSaver
Cashback vs Miles vs Rewards: Which Is The Best Type Of Credit Card For You?