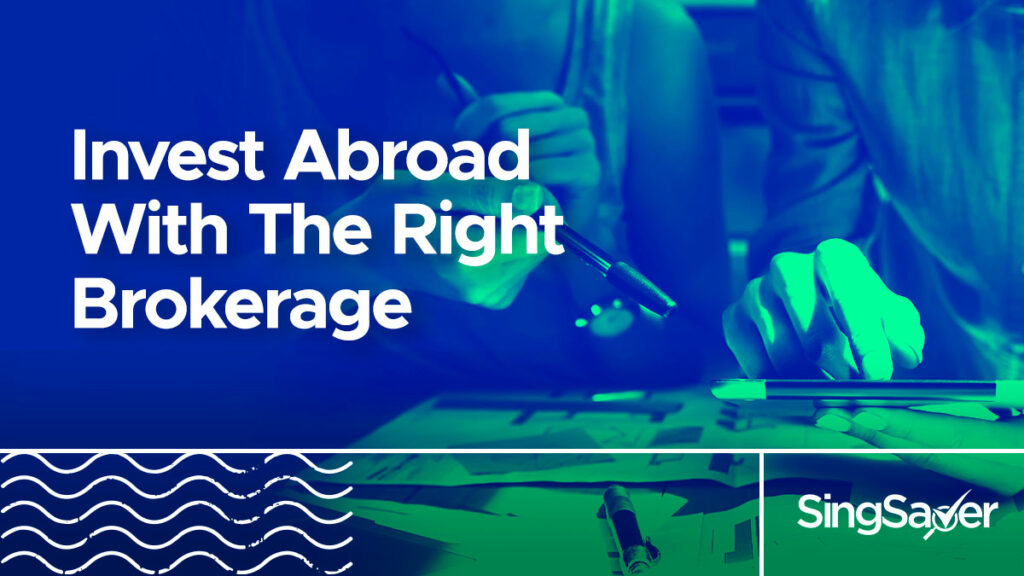 With the many brokerages and trading platforms available for investors in Singapore, how do we choose 'the best one'? We look at five factors investors and traders should consider.
Apple. Netflix. Facebook.
The US market is home to some of the largest, most well-known global companies that have permeated our daily leisurely functions. Beyond Apple, Netflix and Facebook, investors can buy the shares of other big-name companies such as Tesla, Alphabet, Microsoft, Coca-Cola, Nike, P&G, Sea Limited, Alibaba and more.
If you're looking to invest in the likes of these companies, you're going to need a brokerage account that can access the US markets. But with so many brokerage accounts available for investors here in Singapore, how do you go about choosing one that fits the bill?
Here are five factors that you should be considering.
#1 Market access
The more, the merrier.
The most popular market for investors and traders alike is undoubtedly the US market. However, it's wise to keep your options open and have access to other markets that you might explore in the future, such as the Hong Kong Exchange (HKEX) and even our own Singapore Exchange (SGX).
HKEX is home to some of the top Chinese companies such as Xiaomi, Tencent, Haidilao, AIA, Nongfu Spring, Ping An Insurance and more. To get a piece of these companies, you'd have to rely on a brokerage account that offers access to stocks listed on the HKEX.
Similarly, having access to SGX allows you to invest in our homegrown champions, such as the likes of DBS, CapitaLand and Sheng Siong.
Trading on different markets also allows you to diversify your portfolio. Ideally, your brokerage account should also consolidate your purchases across multiple markets into a single interface for easy monitoring.
#2 Fees
Why pay more when you can pay less? The best-case scenario is that you enjoy commission-free trading, because no one's going to say no to free trades.
However, commission-free trading doesn't come by often. Some brokerages offer this on a limited time basis, while other offer it as part of sign-up perks.
Besides looking out for zero commissions, you should also consider the minimum commission fee and trading fee. Here's what moomoo SG, the newest trading platform to enter Singapore, charges for trades:
US stocks: US$0.0049 per share, min. US$0.99 per order
Hong Kong stocks: 0.03% of the investment amount or HK$3, whichever is higher
Singapore stocks: 0.03% of the transaction amount, min. S$0.99
Per-share settlement fee: 0.003% per share, min US$0.01 per order, capped at US$6.49 per order
On this note, do not be fooled by zero-commission free trades that might convince users that trading is absolutely free. Do beware of other fees like a per-share settlement fee that some brokerage accounts charge, especially those without a cap. This could potentially put you in a deficit if the price of each share is low. A recent article by The Business Times highlighted a trader who sold his shares for a total of US$5,000, only to realise that he found himself in an US$11,000 deficit because of the high settlement fee that he was charged.
While there are platforms that don't impose a minimum commission fee, on the other end of the spectrum, there are also platforms that charge a minimum of S$25 per trade.
Currently, new users of the moomoo SG can enjoy 180 days of commission-free trading on US, Hong Kong or Singapore markets upon successful account opening. However, they do charge a small platform fee and you can use Futu's commission calculator to do a quick calculation on the fees you'll incur.
Other fees to look out for include custodian fees, which is a fee charged by brokerages for holding your stocks.

#3 Minimum funding and available currencies
Is there a minimum amount required for you to open the account?
Many brokerage accounts don't require a minimum amount to open an account. However, in order to make a trade, you'd have to have enough in your brokerage account to cover the cost of the trade — that is, of course, unless you're using leverage to make a larger trade.
Some brokerage accounts might require you to put in a minimum amount in order to enjoy the sign-up perks. For example, to receive one free AAPL share, you'd have to deposit S$2,700, US$2,000 or HK$16,000 into your moomoo SG account. Without funding your account, you would not be eligible for those perks.
Also, what currency can you fund your account with? Some trading platforms allow you to hold multiple different currencies, just like how we have multi-currency bank accounts. This allows you to execute your trade in the local currency of the market and avoid currency conversion fees.
#4 Ease of opening and funding the account
When making trades, a few days can make a whole lot of difference. Just look at GameStop shares on 28 January 2021, peaking at US$483 and dropping to US$91 by 4 February 2021.
If you have plans to ride on short term movements, the sooner your brokerage account is opened, the sooner you can make your trades and avoid missing the boat.
New online investment platforms such as moomoo SG, have streamlined the process such that all you need to do is to input your email and a password to start the application. To have your information pre-filled, opt to use MyInfo by SingPass when you apply to speed up your journey.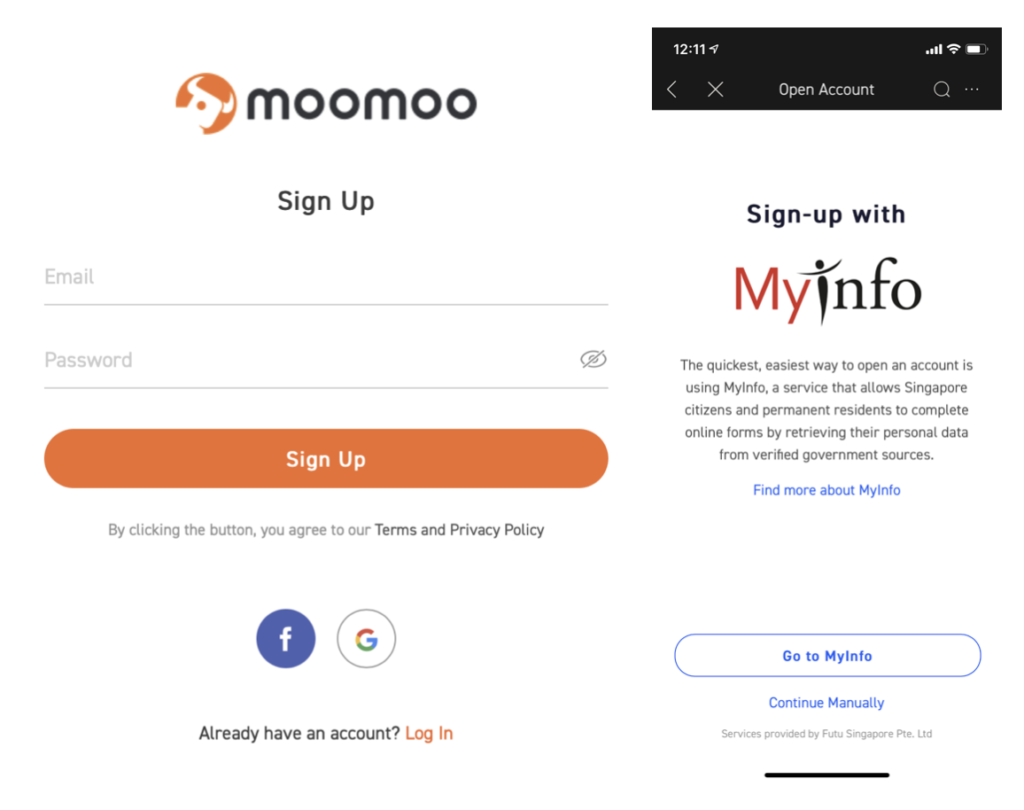 While your account could take one to three days to set up, it can also be completed in less than 15 minutes!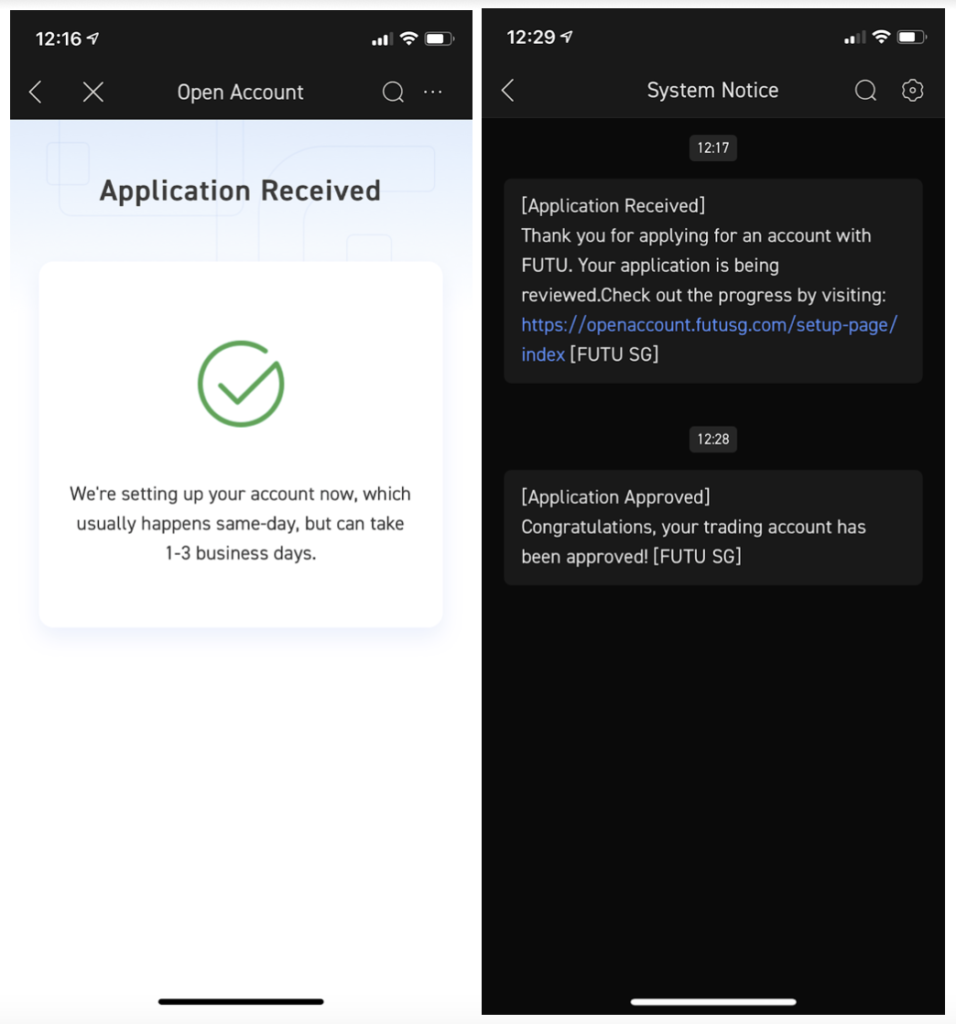 #5 Sign-up promotions
With so many different online brokerages to choose from, one factor that might move the needle is the sign-up promotions the brokerage is offering. Think along the lines of commission-free trades, free stock vouchers or perks such as in-depth market data tools.
moomoo SG currently boasts the most attractive sign-up offer on the market.
Upon successful opening of a moomoo SG securities account, you will receive:
180 days of commission-free trading for US, Hong Kong and Singapore Markets
Free Level 2 market data for the US stock market
Free access to Level 1 market data in the SG stock market
Here comes the icing on the cake. Deposit S$2,700, US$2,000, HK$16,000 or more within 45 days of account opening and you'll receive:
One free AAPL share within five business days
Free OPRA Option real-time quotes for the US market
If you're one of the early birds that have already opened an account, you can still get rewarded with one free Twitter (TWTR) share when you refer your friend to sign up, subject to terms and conditions.
Each successful referral entitles you to one free Twitter (TWTR) share and 30 days commission-free trading for US, Hong Kong and Singapore stock markets, capped at 20 new referrals made. Your friend will have to deposit S$2,700, US$2,000 or HK$16,000 in order for your referral to be successful.

Opening an account with the newest trading platform in Singapore — moomoo
Beyond the factors listed above, an intangible, experience-based factor that helps to differentiate one platform from another is the overall user experience. This could include factors such as how user friendly and appealing the interface is and how useful the tools, charts and investment insights are.
However, these factors are difficult to determine before you actually try using the app for yourself. Here's a glimpse into what making trades on moomoo's mobile app might look like: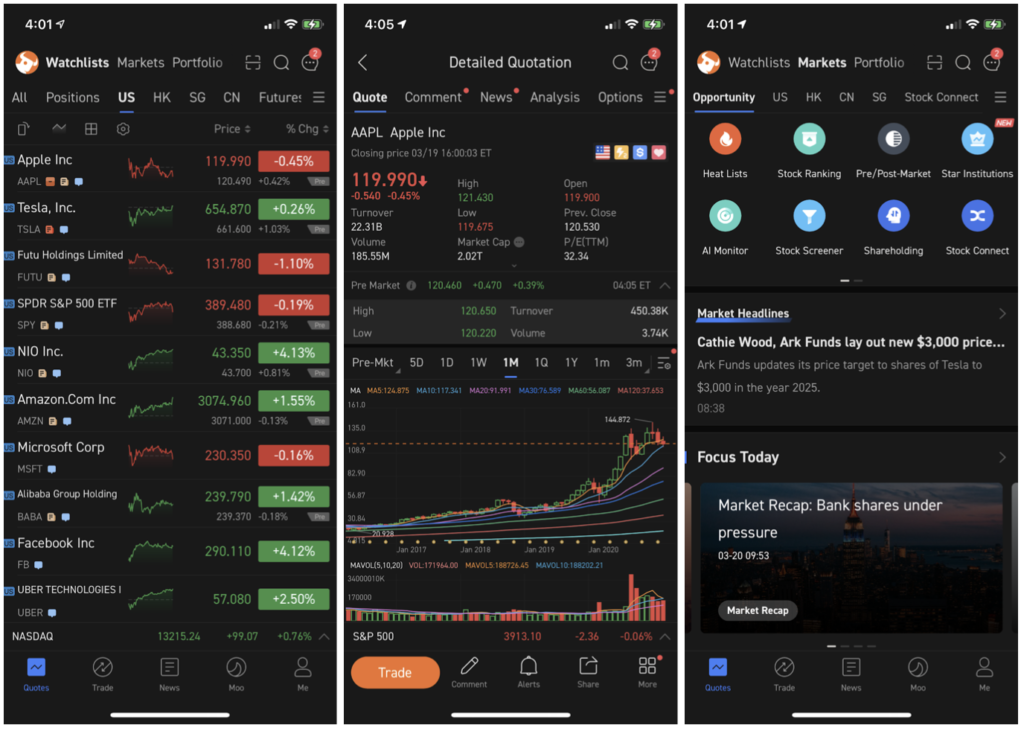 You can sort your watchlists based on the market you're looking at, get ideas for the next trade to make and join the ongoing community discussions on specific stocks, all within a handy app.
If you're amongst the early adopters that signed up during moomoo's pre-launch and got a free Apple share to your funded account, this is what your wallet would look like: you'll see both your deposit and the AAPL share that's been purchased for you within the same page.
Don't miss out on one of the most attractive sign-up promotions on offer now. The sooner you sign up, the sooner you can start investing, DIY-style.

This article is written in partnership with moomoo SG.
Read these next:
Best Brokerage Accounts To Start Your Investment Journey In Singapore
Robo-Investing vs DIY Investing: Which One Should You Choose?
Best US Exchange Traded Funds (ETFs) To Invest In (2021)
Best Investment Sign-up Promotions In Singapore (2021)
Money Confessions: 9 Singaporeans Share Their Portfolio Asset Allocation
---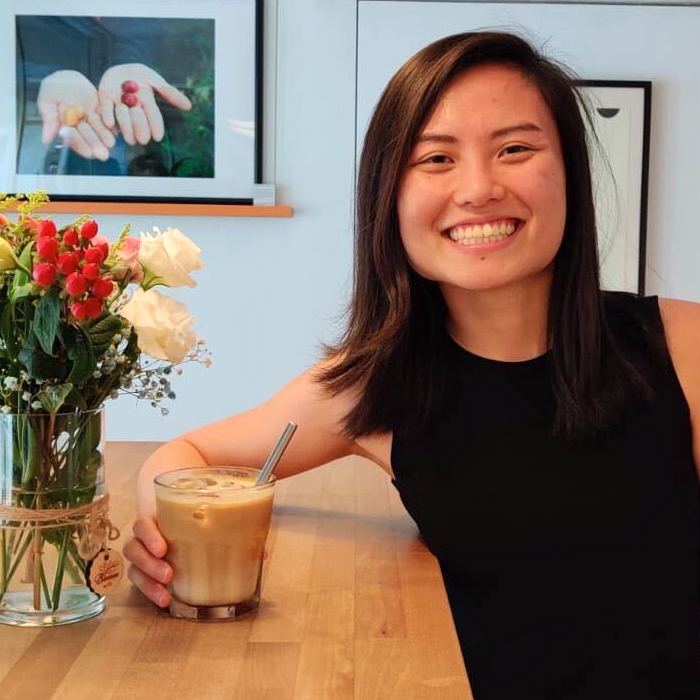 By Ching Sue Mae
A flat white, an adventure-filled travel and a good workout is her fuel. This Manchester United fan enjoys sharing knowledge on personal finance while chasing the dream of financial independence.
---