While IKEA is a fail-safe source of cheap furniture in Singapore, there are other places to score designer-looking pieces for less.
It's bad enough that you've nearly spent your last penny purchasing your home, but now you have to kit it out, too? With homes costing an arm and a leg, it's little wonder so many people take the easy way out and buy everything from IKEA.
It's enough to make the style-conscious go unconscious, but what do you do when money is tight and your house needs stuff?
Do yourself a favour and think about this before you head to the low-cost furniture store. With a bit of planning and a little effort, you can give your place a million-dollar designer makeover — for pennies on the dollar.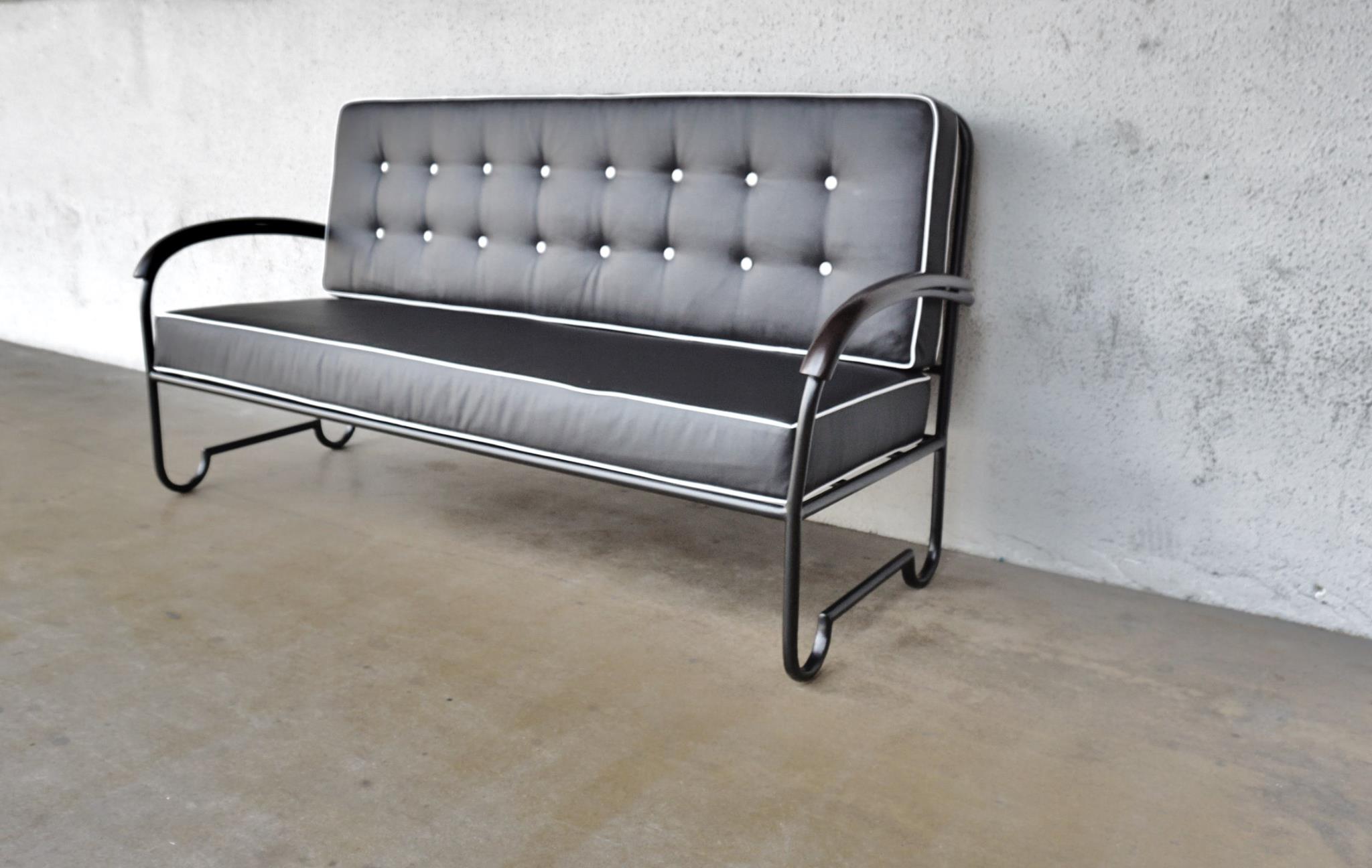 Buy It
This sounds like the easy way out, but a lot of it boils down to luck and that can be the hard part. But do a little digging and you could find yourself with some fab furniture for less.
Singapore is host to a lot of foreigners who live here for a finite amount of time. When they leave, they often want to get rid of their stuff, much of which was imported (at great cost) when they got here.
Check out www.expatauctions.com.sg for designer items at discount prices. But because you have to bid for them in a room full of people, this may not be for the faint-hearted. There are bargains to be had, though, if you are up to it. Auctions are held weekly, with items displayed on the website in advance.
More patient bargain hunters can also find deals on Craigslist, which is a useful repository of classified ads of all types. So if you wade through the sea of commercial furniture listings, you could just find that dream armoire. A quick search uncovered a number of used designer pieces at great discounts, though the "buyer beware" adage applies.
Don't forget, too, that Carousell and Gumtree are also good sites to trawl. Bonus: Along with ads for the items themselves are listings for transport services for all your new used stuff.
If, on the other hand, you prefer to browse for items in a store before committing to them, then do yourself a favour and visit one of many of Singapore's wonderful second-hand furniture shops.
They may not be as cheap as they once were, but it sure beats buying flat-pack furniture for ease of use and style. For example, check out the Facebook or Instagram pages of Hock Siong & Co. (which sells a lot of designer ex-hotel stock) and Second Charm (which offers restored period pieces) for the latest stock.
Finally, try the Thrift Stores dotted around the island run by the Salvation Army, where donated items of all price ranges find new life. You could, as this fortunate writer has, find a vintage teakwood armchair for a double-digit sum, or a unique oil painting for well under S$50 — money which went to a good cause.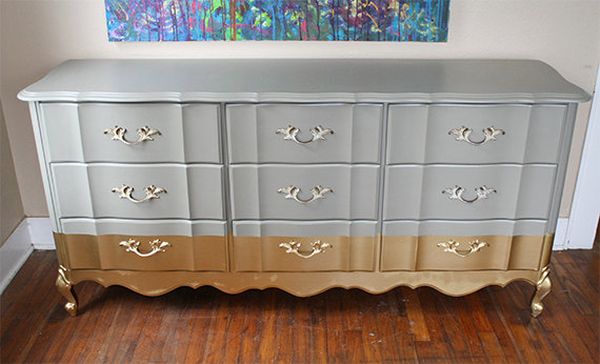 Paint It
Okay, let's say you really did find that designer bargain, but it's looking a little bit too "pre-loved" for your liking. What do you do?
Be bold, buy some latex gloves and get to painting, of course. That's right, for just S$5 or even less, get yourself a can of DIY spray paints and transform that old coffee table or pendant light fixture into a modern designer-alike unique piece.
There are spray paints for all types of surfaces, from plastic to wood to glass, so your paint job should stand the tests of time. Some brands of paint don't even require sanding or prep work, so you can quickly get creative with all kinds of colours and finishes to give your house a new colour scheme.
For example, you could spray an old lamp sparkling gold for that million-dollar look, or use chalkboard paint on a feature wall for that trendy creative look. #spraypaintallthethings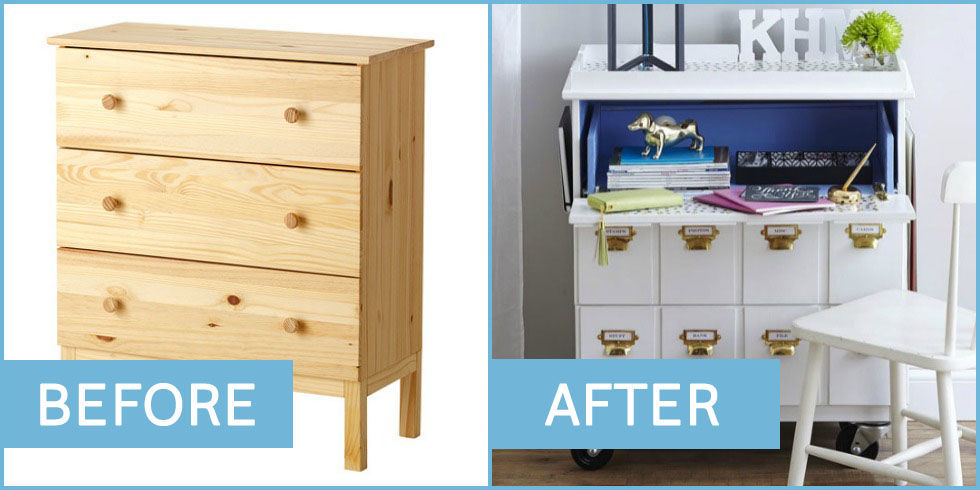 Upcycle It
Finally, it really does pay to think about the look you're trying to achieve before you throw in the towel and default to the Swedish superstore.
For example, does your TV console really have to be a purpose-made item? Why not be different and try using something completely unexpected, like a former hotel luggage rack? Or, how about using a bargain old bookcase as a bar? The Web (and much of Pinterest) is awash with creative ideas like these, so get to searching.
And to be fair, don't ignore IKEA completely just yet, as there are thousands of sites offering IKEA "hacks" to price-sensitive home decorators who dare to be different. You could give even the simplest desk a swanky makeover with a roll of carefully-chosen wallpaper or — at the other extreme — saw a round table in half and set it against the wall to be used as a creative bedside table.
Just because something was designed for one purpose doesn't mean it can't be used for another!
Pro-tip: you can use a rewards credit card to earn points and vouchers when you buy furniture and home decor from a retail store.
Read This Next:
How to Achieve More on a Tight Renovation Budget
10 Money-Saving Home Decor Ideas in Singapore
---

By Alexa Fang
Alexa is a pop-culture vulture. She lives to read, write and travel, and decided long ago that life is stranger than fiction. When she's having croissant, she thinks in French. "31 Rue Cambon" is her favourite address, and she believes that money one enjoyed spending is never money wasted.
---