These stunning Singaporean homes are proof that you don't need to spend a fortune on your home renovation.
The Scenario:
You are a first time homeowner who is excited for the biggest purchase of your life— a flat. However, you can't help but feel the pinch, having spent quite a hefty sum on your wedding, honeymoon and engagement rings although your home is financed through CPF.
When your house key is ready for collection, how much should you be spending on renovation, especially if you're on a budget? Here are some questions to help you get started.
Are you planning for a short or long term stay in the flat?
We recommend renovating a home that suits your needs for a period of five years. This is due to the fact that in five years, many changes could take place. In many instances, homeowners would either upgrade to a bigger place to accommodate their kids, or renovate their home to correct past renovation mistakes because they now know what they want.
How much should you spend on renovating?
BTO/EC: A general budget of $20,000 to 50,000 for a new place
Resale: Renovation will generally cost about $50,000 for a total re-haul
With those questions answered, can you really renovate a home on a tight budget? You sure can, and these gorgeous homes prove it.
(Disclaimer: Renovation budget figures are an estimate based on the data collected.)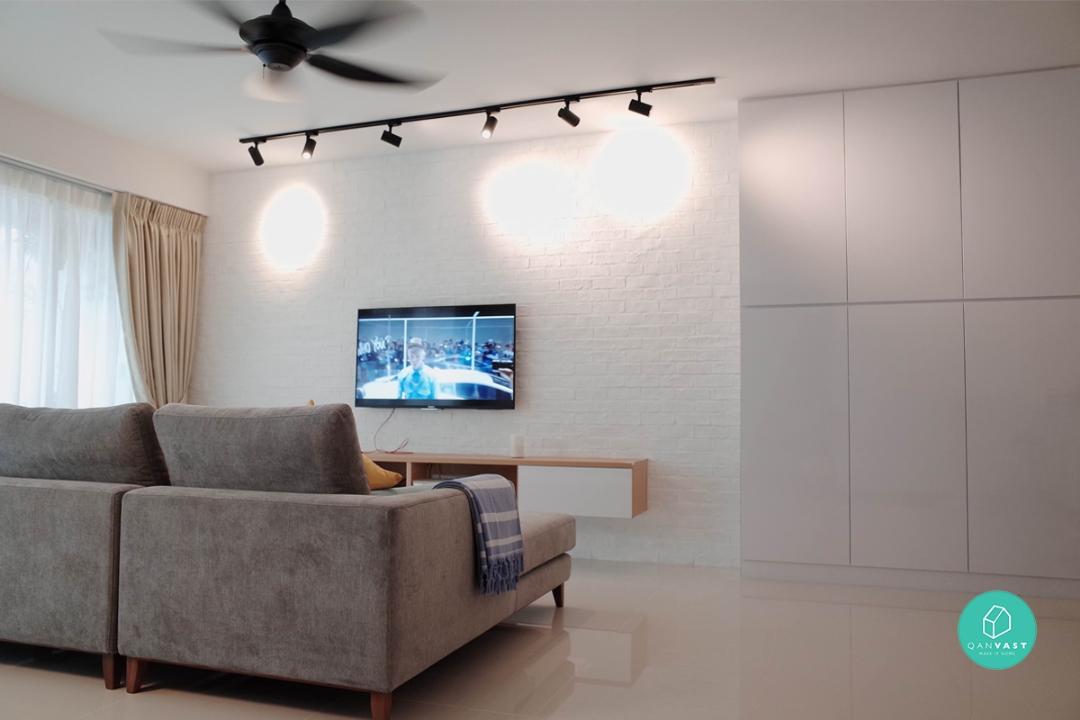 1. Keep Carpentry Simple
Unless you're willing to splurge on fanciful carpentry, going for simplicity will still give you something lovely and comfortable like this Edgefield Plains apartment. It has a clean and functional design that will never fall out of style, and costs under $30,000.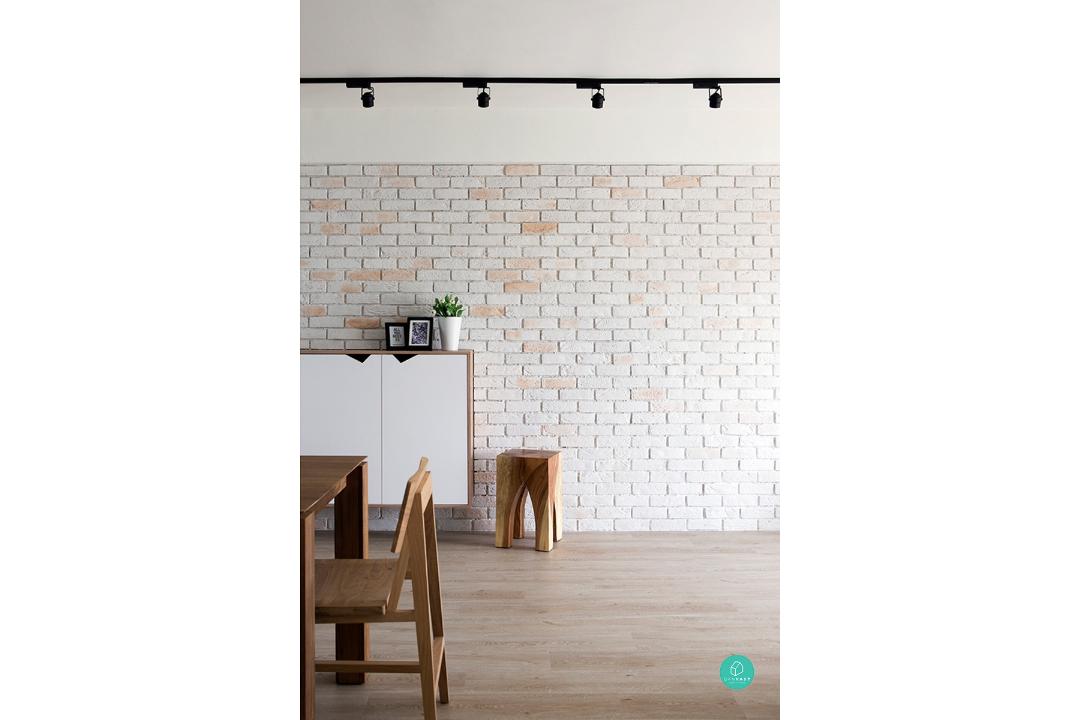 2. Consider Overlaying Instead Of Hacking
Hacking comes at an additional cost, so if you really want to stretch that dollar, why not consider overlaying instead? Laminate and vinyl floorings look great too, and they are generally less costly than parquet or tiled floors.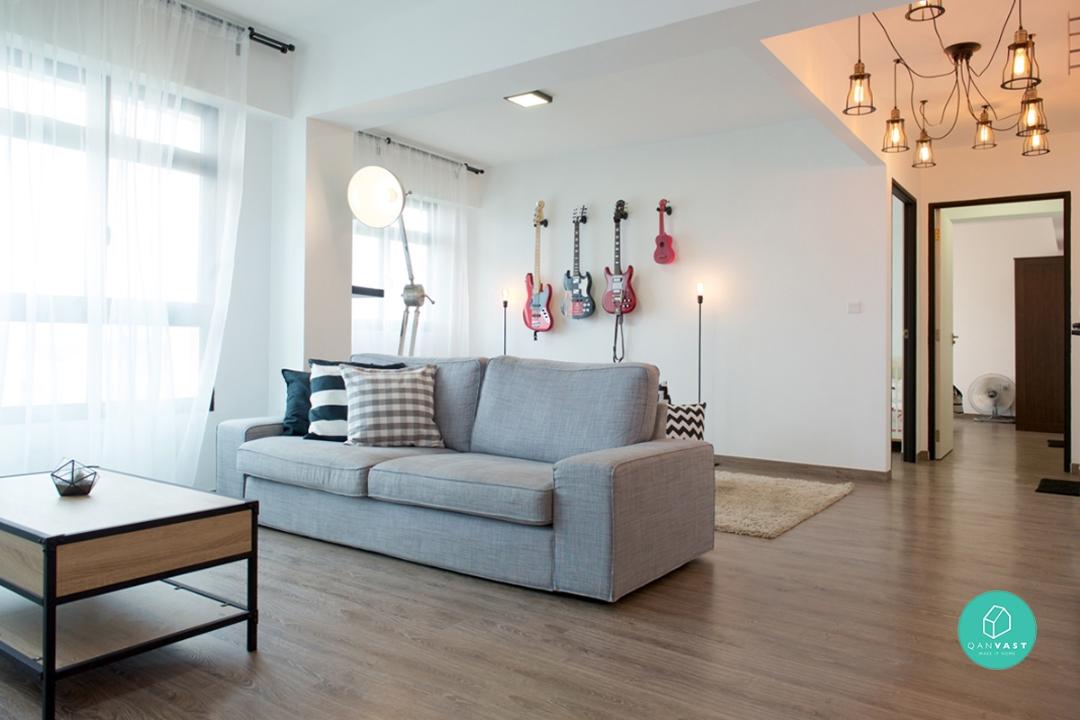 3. Play With Interesting Furniture Pieces And Home Décor Accents
We know that feature walls are all the rage these days, but they can get pretty expensive. Save money on those by going for interesting furnishings such as recycled timber pieces. Online shopping is another great avenue for getting home décor accents, especially when websites offer free shipping or major discounts on big name furniture brands.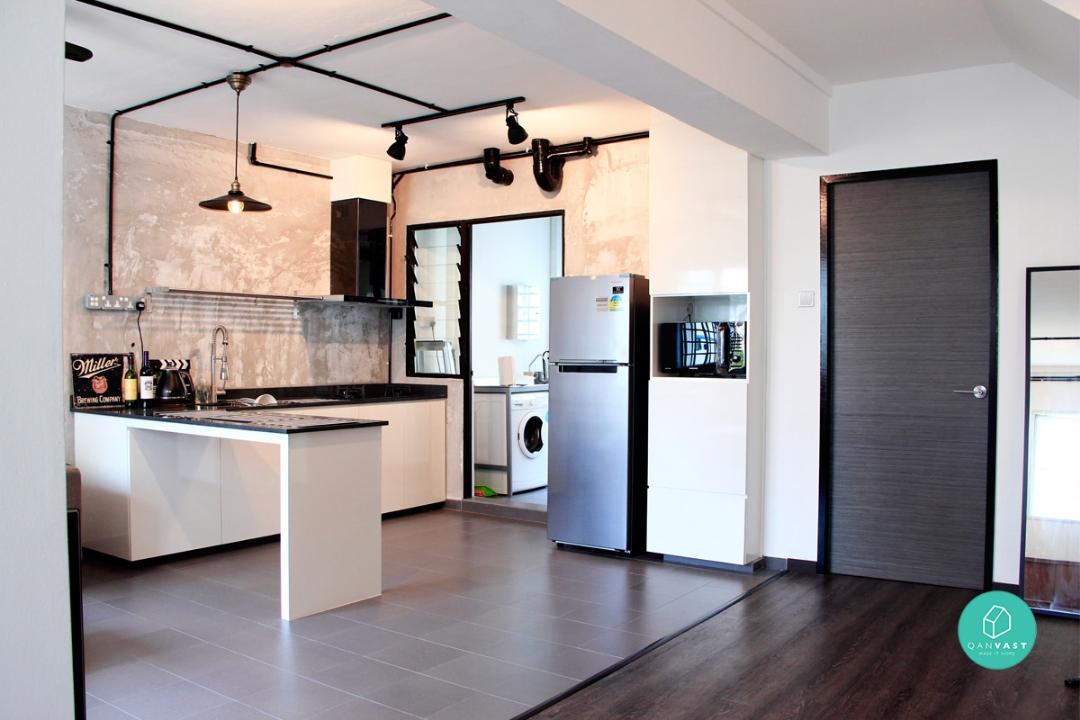 4. Low Cost Bare Minimalism
If you can keep the furnishings to a minimum, it means that you get to spend less on them. This Woodlands maisonette achieves that clutter-free look with its bare amount of furnishings. The best part is cleaning this home will be a breeze as there is less furniture and clutter that get in the way.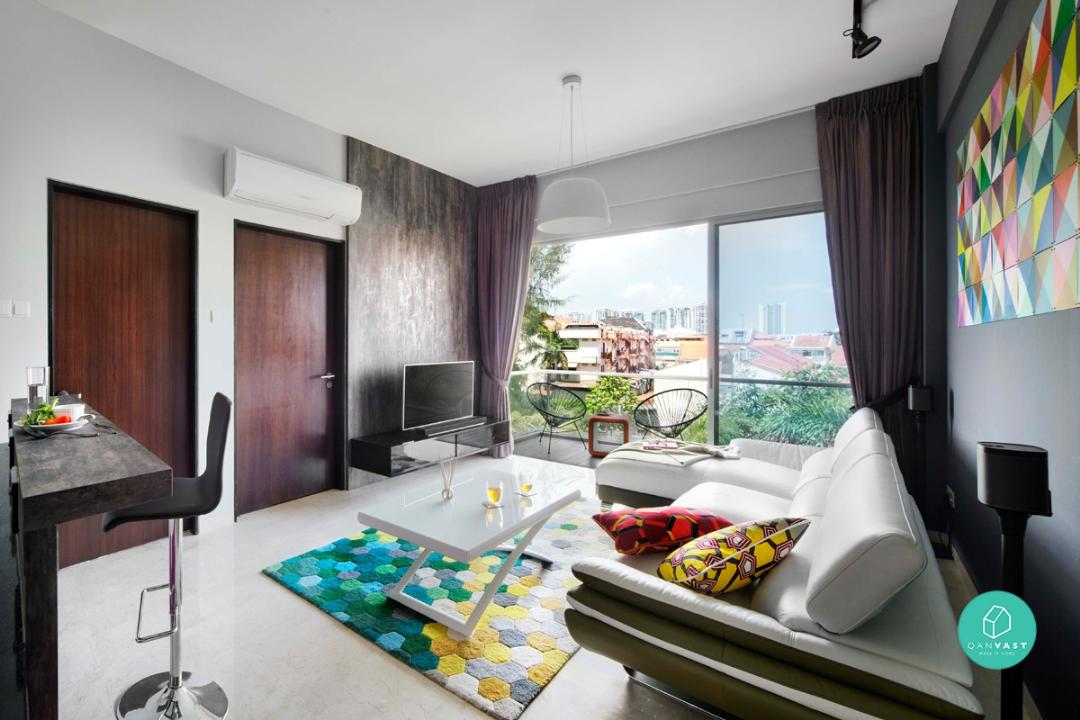 5. Go For Themes That Can Be Easily Executed
When we say theme, we don't mean that it has to be strictly industrial or Scandinavian. Try using colours in your home that bring out your personality. Or you could consider going for a monochromatic theme, geometric theme, or simply anything that you wish! Exercise that creativity of yours to make a home that you love.
*Note that furnishing and appliances cost are generally not included in the renovation costings.
By taking the right step, a renovation that does not cost a fortune is achievable. Start talking to and seek advices from our pool of trusted interior designers by sending us a quote request today. From there, we will match you up with 5 interior design firms based on your renovation needs.
Pro-tip: you can use a personal loan for home renovations if your reno loan runs out. Compare loans and find the best one at SingSaver.com.sg.
Read This Next:
10 Money-Saving Home Decor Ideas in Singapore
How to Save Money for a Flat Before Your 35th Birthday
---

By Qanvast
Qanvast is a trusted mobile platform that connects homeowners and home professionals. Discover over 20,000+ home inspiration ideas along with renovation costs and reviews. Simplify your renovation journey by downloading the free Qanvast app (available on the App Store and Google Play).
---