When looking for infant care or childcare centre in Singapore, many factors may come into play, including the costs involved
When duty calls and you have to return to work, who do you turn to take care of your child? While some may call on family to help, many turn to infant care and childcare as a solution.
A good infant care programme will give you peace of mind and provide a conducive environment for your child to grow in. Subsidies can also help to lessen the cost of fees.
We bring you the need-to-know to help you make an informed decision on which infant care or childcare option is best for you, the fees you should pay, and the subsidies you can expect from the government.
---
---
What is the appropriate age for enrolment in infant and childcare programmes?
Infant programmes take care and provide a learning environment for children who are 2 months to 18 months old. On the other hand, childcare centres cater to children who are older than 18 months, up to 6 years old.
The care centres provide flexible care options. You can choose programmes that are full-day, half-day, or a mix of both.
Looking for the best credit cards to complement your spending patterns and expenditure in 2023? Check out our Ultimate Credit Card Guide that covers all things credit cards in Singapore – from choosing between a cashback, miles, or rewards credit card to planning your credit card strategy.
Charges for infant care and childcare centres in Singapore
Prices of infant care and childcare programmes differ among centres, as determined by several factors:
Location
Schools located in affluent areas can charge over S$2,000 per month, as they may cater to higher-income clientele. Centres located at East Coast Road and Bukit Timah, for example, are generally more expensive than those in heartland areas like Ang Mo Kio.
Type of programme
Full-day programmes are more costly. Childcare and infant programmes typically offer full-day and half-day options, or a mix of both.
Child's age
The fee for different age groups may vary. As the child grows from one phase to another, the fee should drop. However, some private preschools charge the same amount for all age groups.
Nationality
Foreigners pay more for infant and childcare programmes than Singapore Citizens and Permanent Residents.
Government subsidy
Some of the infant care and childcare centres accept government subsidies. The subsidies reduce the amount you need to pay for childcare.
Infant and childcare centres in Singapore
There are many infant and childcare centres in Singapore; here are some of the top-rated ones that you can consider.
Agape Little Uni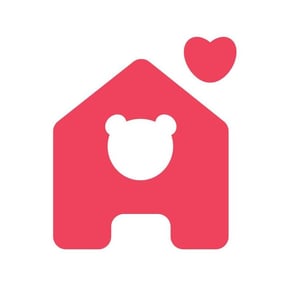 Agape Little Uni was established in 1995 and offers infant care programmes for the age group of 2 months to 17 months, and early years and preschool programmes for older children. It's an ISO-certified learning institution with more than 200 staff and over 1,000 children enrolled. It defines itself by its name: 'agape' means 'unconditional love' in Greek – it strives to replicate the loving environment of home to promote each child's learning.
Cherie Hearts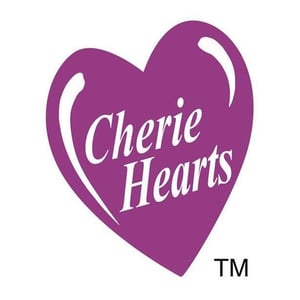 Cherie Hearts is an infant care and childcare institution which has been awarded for its quality education. It provides a multi-literate curriculum that goes beyond reading and writing to include critical, financial, digital, environmental, and civic and social aspects, for its students to grow holistically. It offers half- and full-day programmes.
E-Bridge Pre-School

E-Bridge is a member of the Etonhouse International Education Group. It promotes guided inquiry to provide meaningful learning experiences. Besides academic learning, the school also includes the creative arts, physical development and character building as part of its curriculum.
Greentree Montessori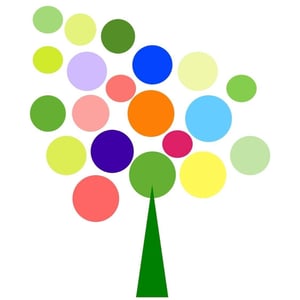 Greentree Montessori is a pioneer in Montessori education and offers infant and childcare, kindergarten and preschool services. The centre, which was established in 1990, advocates a mindful approach towards education, parenting and human development.
Locations:
45 Jalan Mata Ayer, Singapore 759130
26 Jalan Shaer, Singapore 759372
Number: 6756 4382
Kinderland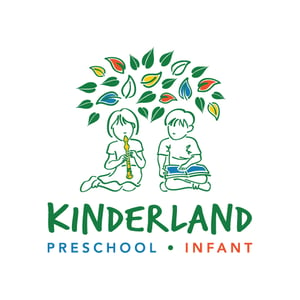 Kinderland has been providing infant and childcare services for over 40 years. The institution integrates the best approaches and methods from the West and interpersonal relationship values from the East. Kinderland is for children aged 2 months to 6 years.
MindChamps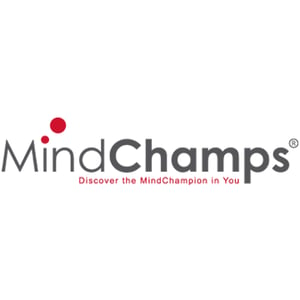 MindChamps offers activity-based learning that nurtures the development of children in the most important stages. It caters to children aged 18 months to 6 years and utilises an internationally acclaimed curriculum for your children to achieve their full potential.
Maple Bear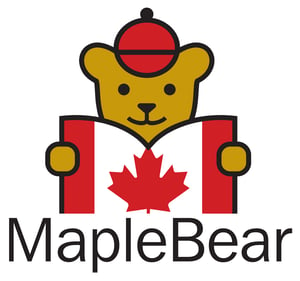 Maple Bear offers the best of Canadian and Singaporean curriculums. It has experience in delivering a student-focused learning system in over 31 countries. Through its bilingual immersion, play-based learning and outcome-based curriculum, Maple Bear offers its students an opportunity to grow their skills and knowledge.
Mulberry Learning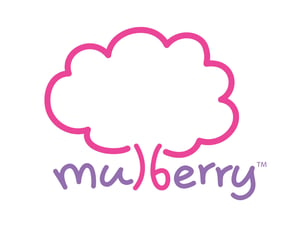 Mulberry Learning is an award-winning school certified by The Institute for Habits of Mind (USA). It offers an experiential learning curriculum, encouraging children to be expressive explorers.
My First Skool

My First Skool provides a specialised programme to ensure that children's areas of interest are developed. The school, which has more than 145 centres, offers a curriculum that will build the proficiency of your child in literacy, numeracy, social skills and more.
PCF Sparkletots Preschool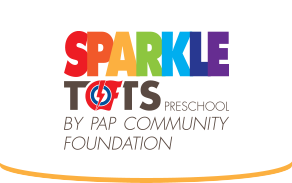 PCF Sparkletots Preschool is one of the largest preschool providers in Singapore. It focuses on six learning domains, including 'discovery of the world' and 'social and emotional development'. It provides full-day learning programmes for children as young as 18 months old and up till 6 years old.
Pat's Schoolhouse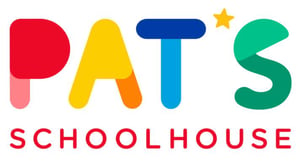 Pat's Schoolhouse has been offering infant and childcare services for over a decade. With 17 preschools and 3 infant care centres, Pat's Schoolhouse provides a nurturing environment where children can enjoy learning.
Skool4Kidz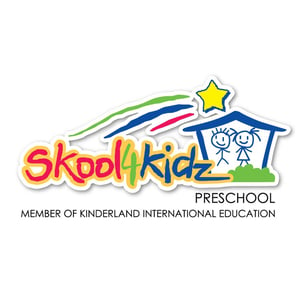 Skool4Kidz provides affordable infant care and childcare services for public housing estates. The school uses a thematic-based approach to encourage preschoolers to develop 21st-century life skills using friendly technology.
MY World Preschool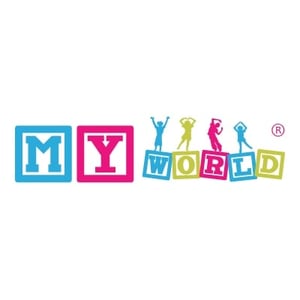 MY World Preschool was founded in 1980 and offers infant and childcare services with an emphasis on character development and values. Its programmes focus on learning through play, interaction, collaboration, and the use of technology.
Prices of infant care and childcare centres
Five preschools have been appointed by the Early Childhood Development Agency (ECDA) as anchor operators under the Anchor Operator (AOP) scheme: PCF Sparkletots Preschool, My First Skool, MY World Preschool, Skool4Kidz and E-Bridge Pre-School.
Under this scheme, the government provides funding for the preschool operators to keep to a monthly fee cap for full-day childcare, full-day infant care and kindergarten, in order to keep childcare and preschool education affordable.
The table below gives an idea of prices you can expect from those and other infant care and childcare centres:
Centre
Full-day infant care (monthly)
Half-day infant care (monthly)
Other fees
Agape Little Uni
S$1,498
S$856
Enrolment fee: S$535

Mattress fee: S$85.60
Annual fee: S$3.21


Cherie Hearts
S$1,680
S$1,280
Registration fee: S$150
E-Bridge by Eton house
S$1,275 (w/o GST)
Registration fee: S$85.60
Annual fee: S$4.28
Greentree Montessori
S$2,100
7am to 3pm: S$1,700
Kinderland
S$1,600
Maple Bear
Before subsidy: S$2,180
After subsidy: S$1,732.60
Before subsidy: S$1,780
After subsidy: S$1,604.60
Uniform: S$32.10/set
Annual fee: S$5.35
MindChamps
S$2,500 (w/o GST)
S$2,300 (w/o GST)
My First Skool
Before subsidy: S$1,364.25
Registration fee: S$85.60
Annual fee: S$5.35
Uniform: S$107 (4 sets)
Mattress cover: S$17.12 (2 sets)
PCF Sparkletots Pre-school
Before subsidy S$1,364.20 (w/o GST)
Registration fee: S$53.50

Annual fee: S$3

Uniform: S$20/set
Mulberry Learning
S$1,712
S$2,354
MY World Preschool
S$1,364.25 (with GST)
S$963
Pat's Schoolhouse
S$2,568 to S$2,600.10
7am to 5:30pm:
S$2,354 to S$2,386
Registration fee: S$588.50
Skool4Kidz
S$1,360
Registration fee:S$85.60

Annual fee: S$3.21

Uniform: S$35 (3 sets)
Government subsidies for infant care and childcare
Given the sometimes hefty cost of early childhood education, fortunately, there are government subsidies to make infant care and childcare programmes more affordable.
In Singapore, parents have access to two main subsidies – the Child Care / Infant Care subsidies or Kindergarten Fee Assistance Scheme (KiFAS). These are complemented by the Anchor Operator Scheme (AOP).
Child Care / Infant Care Subsidies
The child must be a Singapore Citizen and enrolled in an ECDA-licensed centre to qualify for the government subsidies. The subsidies are classified as "basic" and "additional" subsidies and are dependent on whether the applicant (mother or single father) works at least 56 hours per month.
Working applicant

Non-working applicant

Basic subsidy
Additional subsidy
Basic subsidy
Additional subsidy
Infant care
S$600
Up to S$710
S$150
NA
Childcare
S$300
Up to S$467
S$150
NA
Eligible parents will pay the net fees as the subsidies are sent to the centres. To qualify for the additional subsidy, you must fulfil the following criteria:
Be a working applicant.
Have a gross monthly income of S$12,000 and below, or capita income of S$3,000 and below for larger families.
If you cannot work due to unavoidable circumstances, you can seek special approval to receive a higher subsidy. To get a higher subsidy, you must have documents to prove your case. The subsidy is granted for a limited time. Non-working parents can apply for an extra subsidy if:
Pregnant
Looking for a job
Studying / training / on course for 56 hours per month
Medically unfit due to a long term illness and/or permanent disability
They take care of sick family members or family members with special needs, or a younger child aged 24 months or younger
They are incarcerated
You will be assessed for eligibility in the following circumstances:
Child enrols in a new infant or childcare centre.
When the child transitions from infant care to childcare.
ECDA staff will notify you before the assessment and after completion. After a successful assessment, your child must attend the centre or school at least once a month.
Kindergarten Fee Assistance Scheme
This scheme aims to keep kindergarten affordable for Singaporean children from low and middle-income families.
The child has to be enrolled in an Anchor Operator or Ministry of Education Kindergarten, and the family's gross monthly household income is to be S$12,000 and below, or have a per capita income of S$3,000 and below for larger families.
The subsidy ranges between S$21 to S$170, depending on your family's income level, and will be directly disbursed to the kindergarten.
How to choose the right programme
The early years of a child are crucial to their development. When selecting an infant or childcare programme, take into account what will best support the health and wellness of your child.
Here are some other factors you can consider:
Education curriculum and programmes
Start by deciding on a curriculum that suits your child. Review the curriculums in different schools and determine which one works best for you. Some childcare centres offer a structure, while others are flexible. Determine what works for your child and select the best care centre.
Look out for centres that will help develop your child's cognitive abilities. Some centres incorporate activities such as playing recorded books for children to help them learn languages faster.
Fees
Infant and childcare programme fees vary from one to another. The infant care cost in Singapore depends on the curriculum and programmes offered in the centre. Review your budget and choose the care centre that suits it.
You will have to assess whether you need a full-day or half-day programme, as the cost is different.
Location
Find a conveniently-located infant and childcare centre. In the case of any emergency, it'll be easier to pick up your child.
Search up the infant care or childcare centres near your home or place of work. If you need to get the child after work, look for a centre close to your workplace. Infant care near your home is ideal if other family members are helping you pick up your child.
Centre set-up
The centre you choose should have a separate area for each age group. You want a centre that separates older children from infants. Check whether the rooms have enough ventilation and that the safety of your child is guaranteed.
Staff-to-child ratio
ECDA guidelines require a staff-to-child ratio of 1:5. Centres with a lower staff-to-child ratio offer better care as they give your child more attention, so that's something to look out for.
Operating hours
The working hours of the centre you choose should align with your schedule. Does the centre's schedule allow you enough time to pick your child after work?
If the centre closes before or at the same time you leave work, you may need to make other arrangements. When selecting a childcare programme, make sure that the hours of operation work for you.
Expertise and experience of staff
Teachers and caregivers must have the mandatory qualifications. However, it's also essential to enquire about how well-versed they are in what they do as children go through different growth phases.
Is the teacher capable of handling the children as they transition? How long have they been training and taking care of children? Confirm if the centre offers any training for the trainers and caregivers. Observe how the teachers communicate with the children.
Licences
ECDA requires all childcare centres to have a licence. You can also look out for awards from the Singapore Preschool Accreditation Framework, which is an indication that the centre is holistic and trustworthy.
Final thoughts
The early years of a child's life are crucial. They experience rapid and mental growth and require careful guidance and teaching. As a parent, you'd want to ensure your child gets access to the best care, which also allows you to focus on your career or other professional pursuits.
Review all the factors above when choosing an infant care or childcare in Singapore. While cost is a major deciding factor, make sure you check all crucial aspects. The best infant and childcare programmes should guarantee you peace of mind even while you're at work.
---
Be savvy about spending on your child's education. Check out these credit cards that will reap you the best rewards when you pay for infant care or child care.
Read these next:
Baby Bonus Payout Guide For Parents In Singapore (2022)
Best Supplementary Credit Cards To Gift Your Partner Or Kids
Insurance Plans All New Parents Need In Their Portfolio
How To Save Money On Maternity Costs In Singapore
The Real Cost of Pregnancy in Singapore